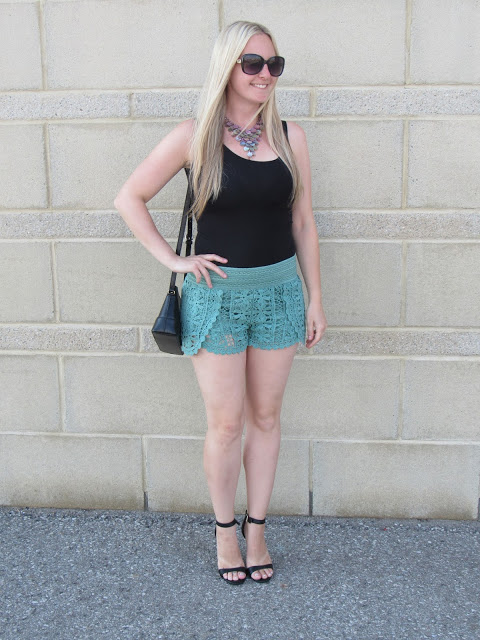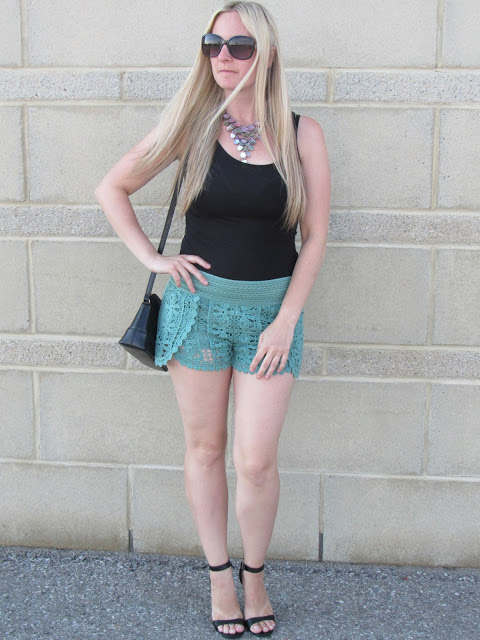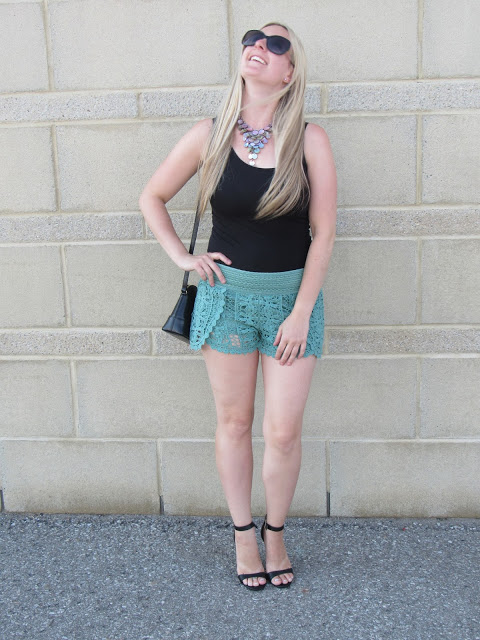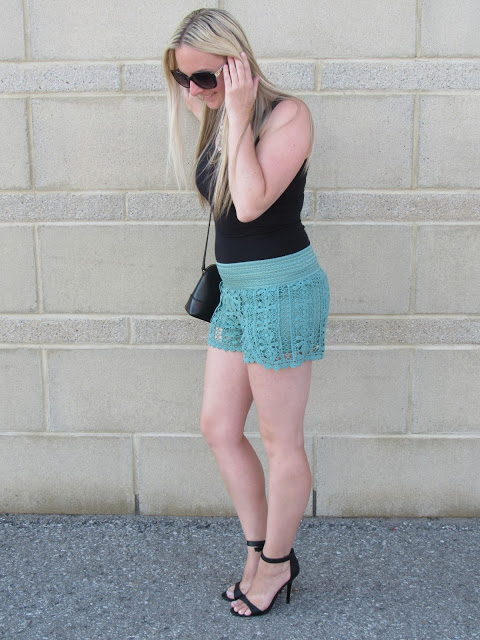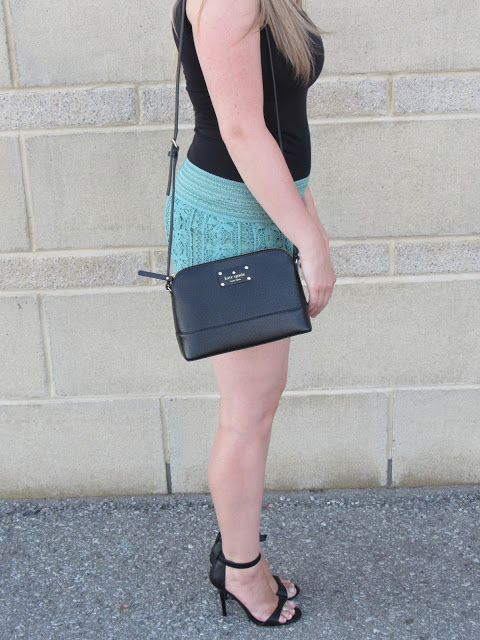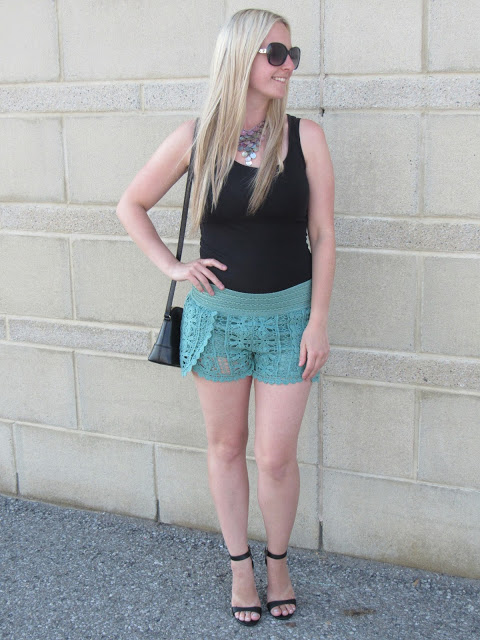 I wore this outfit for a date night a couple of weeks ago and I can't believe how many compliments I got on these crochet shorts. It was fun to wear something different since I always lean more towards a dress on date nights. I purchased these crochet shorts at JCPenney back in April while vacationing in Florida. I love that they are so versatile. I can dress them up with a pair of heels and a cute necklace or dress them down with a t shirt and flip flops. I could even use them over a swim suit to head to the beach. They are sooo comfortable!
I am wearing a size small in the mint colour. They also come in 3 other colours – White, Black and Coral. I was actually going to get the coral ones too but they didn't have them in my size.
I paired them with a plain black tank top and black high heel shoes. For my accessories I wore a multi-colour shell necklace that had bits of the mint colour of my shorts, my guess sunglasses and my Kate Spade handbag.
Hope you are having a great week!