I think I am not alone out there when I say, it's so much harder loosing the baby weight with the second or third child opposed to your first. For me- it's the time. I don't have it! Plus, to be fair to myself, I actually gained 10 pounds more during my second pregnancy so it's been that much harder.
When my first child turned 1, I stopped nursing and I started exercising 3-4 times a week when he napped. I had nothing to do, nowhere to be. It was perfect. I got back to my original weight in just a few short months. Fast forward 2 years, and now I am a mother of 2. I have a 1 year old that naps, but a 4 year old that considers naptime a thing of the past. Needless to say, exercising has been put on the back burner.
Thankfully the
Skinny Plate
entered my life, and I couldn't have been more excited. It was perfect timing!
The Skinny Plate is a plate that is divided into 3 different food groups.-Protein, Carbohydrates and vegetables. Its divisions equal the proper amount of food to achieve your goal weight. There are 6 plates that you can choose from to achieve the weight you would like to be- 125lbs, 155lbs, 185lbs, 215lbs. 245lbs and 275lbs.
My desired weight is to be 124 pounds so I have the plate for 125lbs.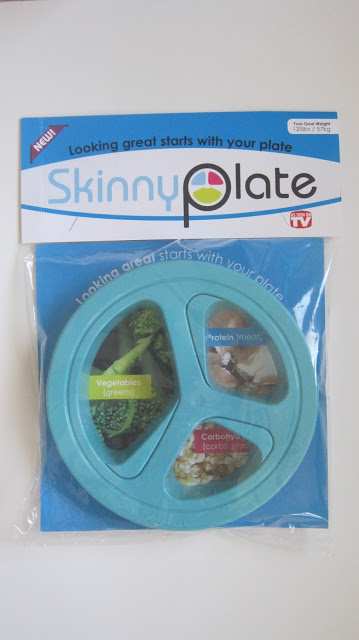 I love that its very easy to use. All you have to do is place the Skinny Plate on your regular dinner plate and start filling up each section. Once they are filled, remove the Skinny Plate and start eating!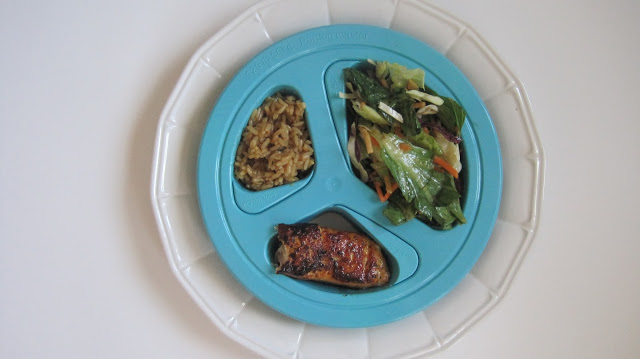 Before I used the Skinny Plate, I would have ate what's on the plate you see on your right. Then, I used the Skinny Plate for my ideal portion on the left. As you can see, I definitely had way more carbohydrates and protein than I should have been eating.
What surprised me is that with less food I was actually full when I finished eating my meal. I really wouldn't of needed those extra calories.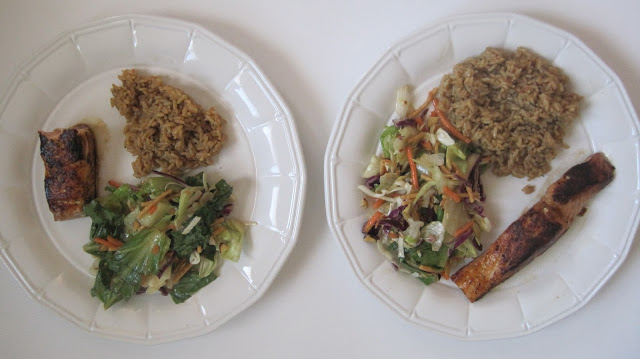 I have been using the Skinny Plate for 1 week now and I have to say it's been going great!
Before I started using the Skinny Plate I weighed 131 pounds. Look out for Part 2 of this review in 1 month and I will let you know my progress, and of course give you an update on weight.
If you are interested in purchasing a Skinny Plate, click
HERE
. On their website they have a Skinny Plate Calculator. All you have to do is add in your current weight, and desired weight in pounds, and it will automatically select the plate for your weight goal. All Livin' Life with Style followers receive $2 off any plate, just enter the promo code
livinlifewithstyle
at check out!
Disclaimer: I received this product for review, but all opinions are my own. Results may vary.