I thought it would be fun to give you guys a tour of my home decorated for the holidays. For those who know me well know I love to decorate at Christmas – if it was up to me, I would have our tree up at the beginning of November but my husband thinks that's just crazy! lol
My Christmas decorating style is a mix of white, silver and a hit of a seafoam colour that I have as an accent through-out my home. I love entertaining, so I like the overall feel to always be warm, cozy and inviting.
Let the tour begin! 
As you can see, my family room is very small so we had to get a slim Christmas tree. I would love bigger, but we just don't have the room. I think this tree is 7 feet tall and we bought it pre-lit which was great.
I LOVE my Christmas Décor on my fireplace mantle in my Family room. When the room is dark while we are watching tv, the ornaments in the garland and the Christmas cones sparkle. Its so pretty!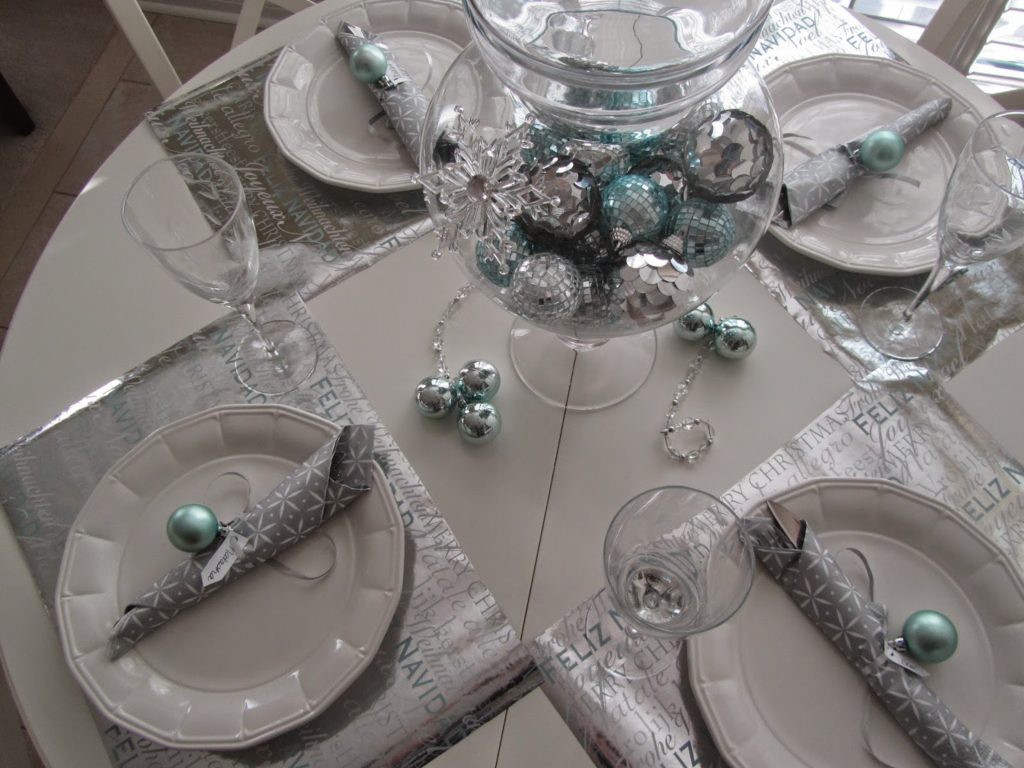 I made this piece below. I saw it at Michaels, but I didn't really like the colours they used, so I decided to make one myself. The bottom piece is glass, and I added tulle and a set of lights inside. It looks so pretty at night lit up on the console table.
Bathroom Christmas Décor
I love my wreaths. I have had them for over 6 years now and I always get compliments on them. I think they go really nice with the colours of my house.