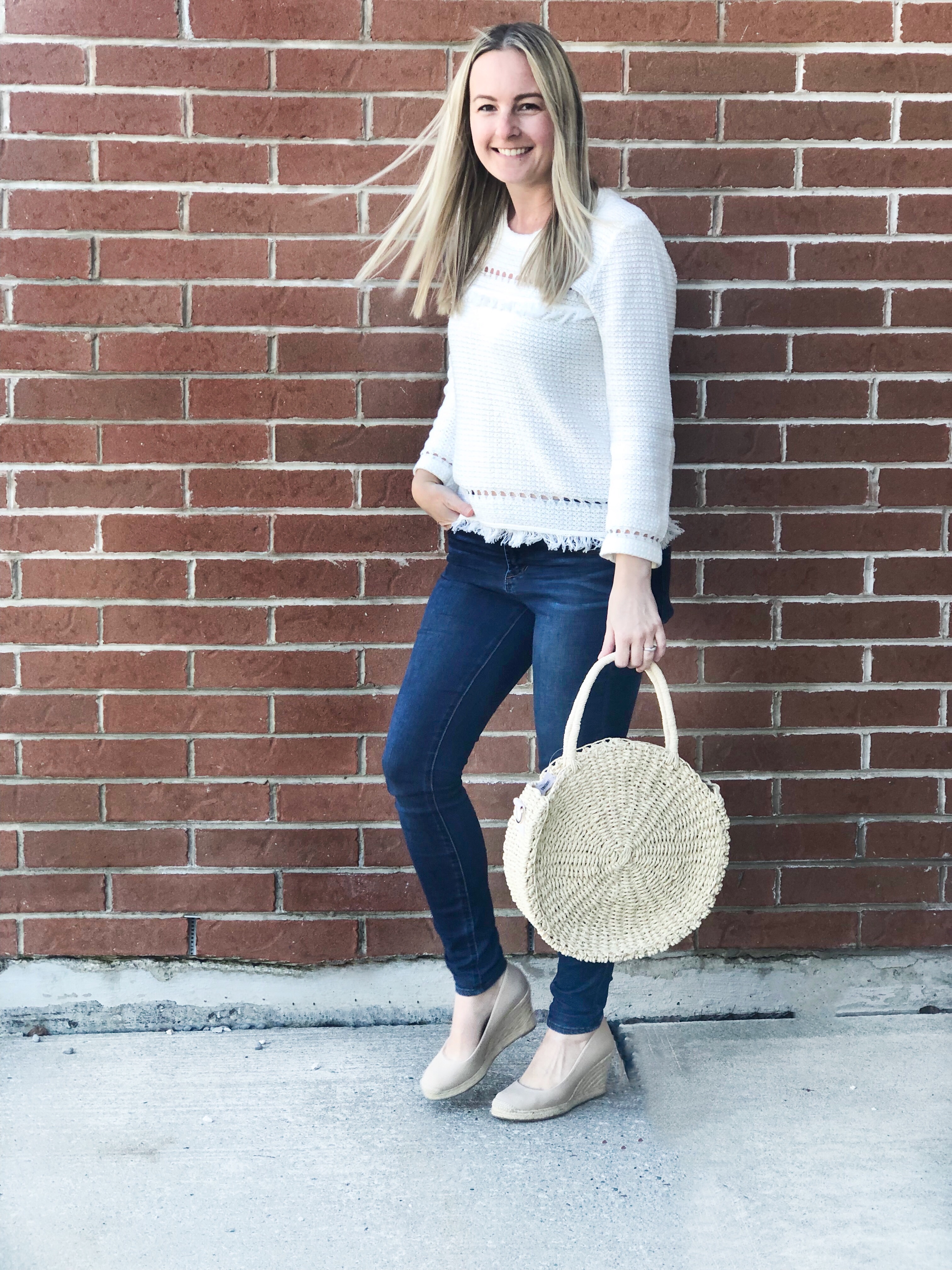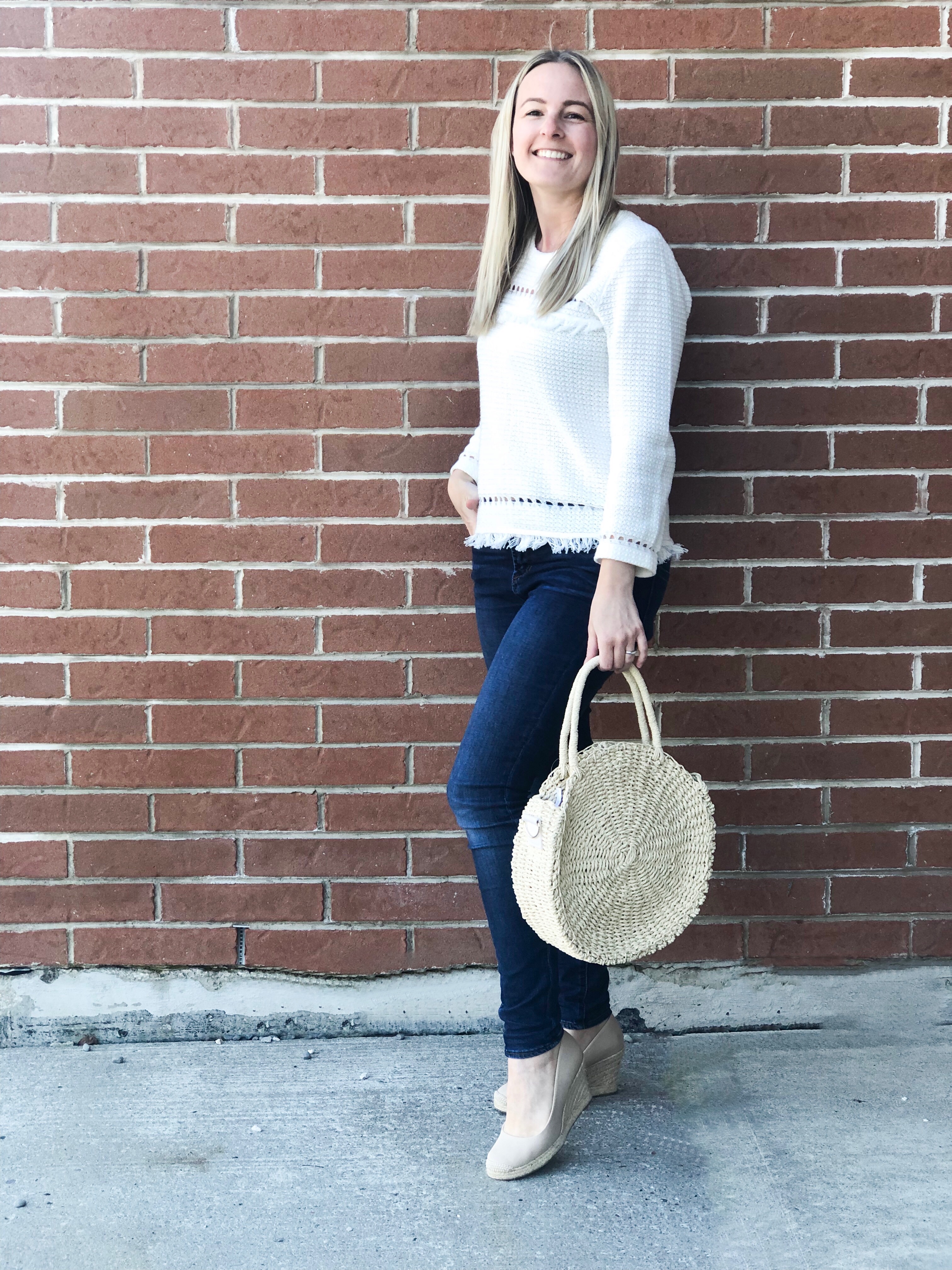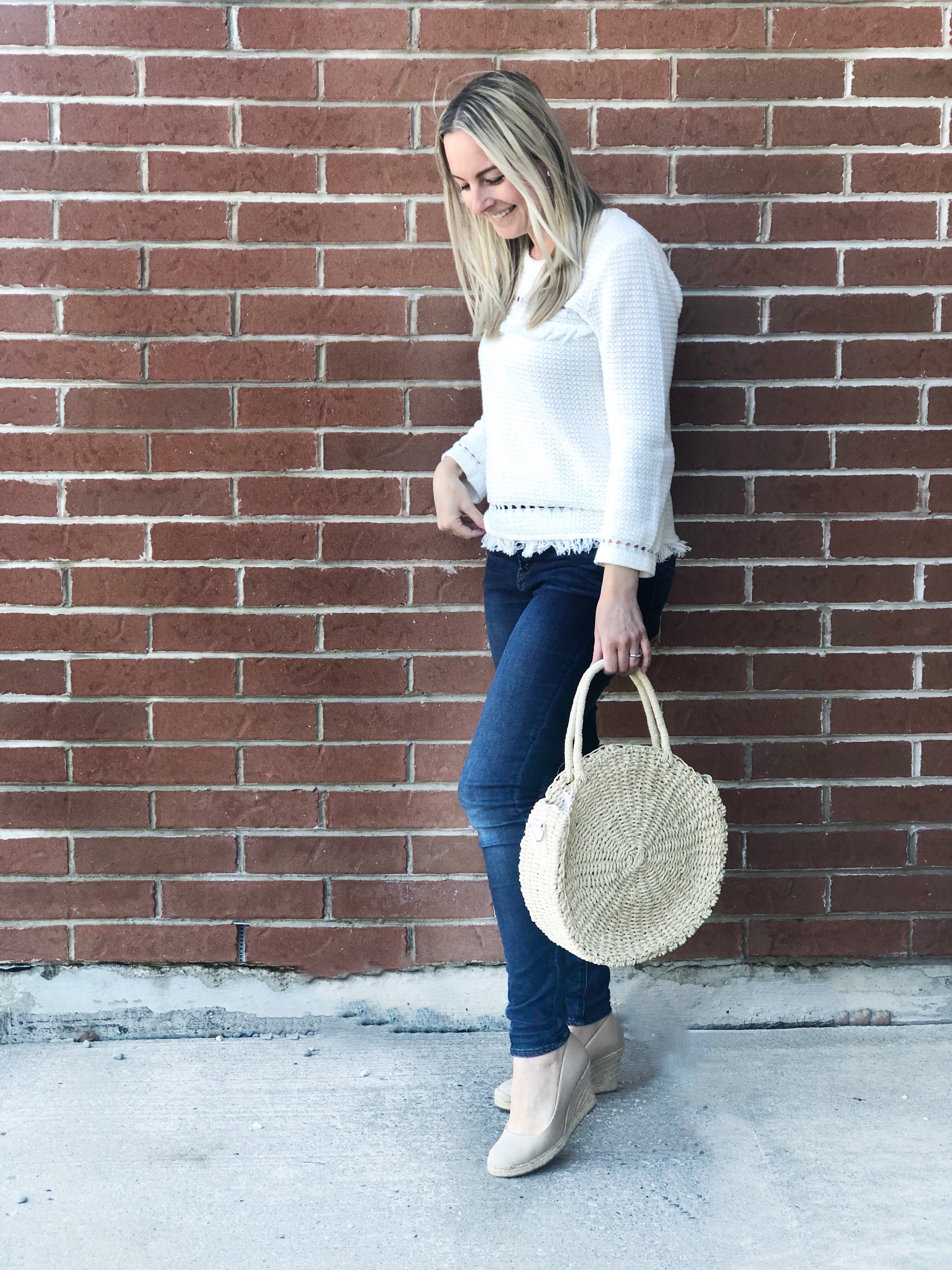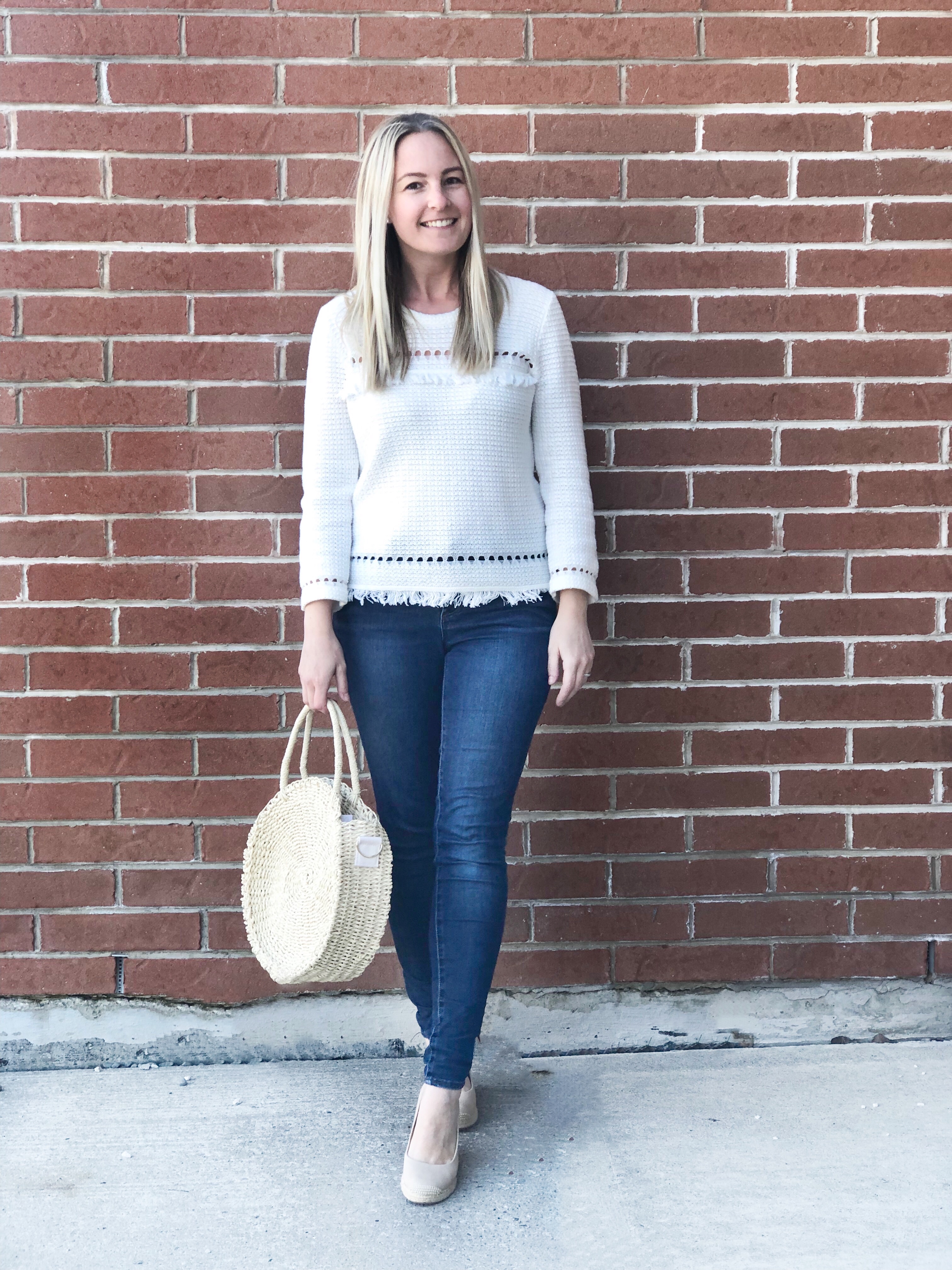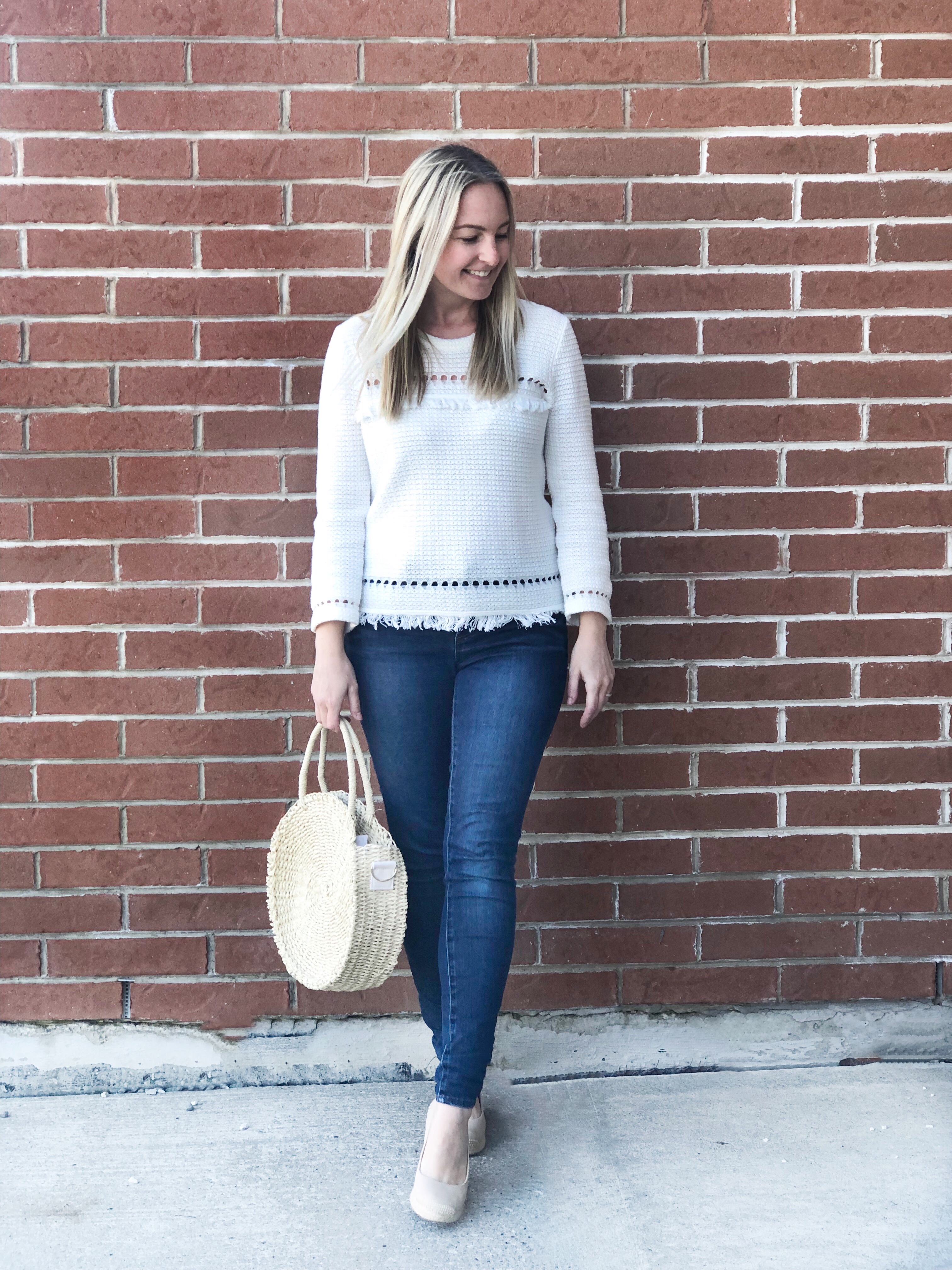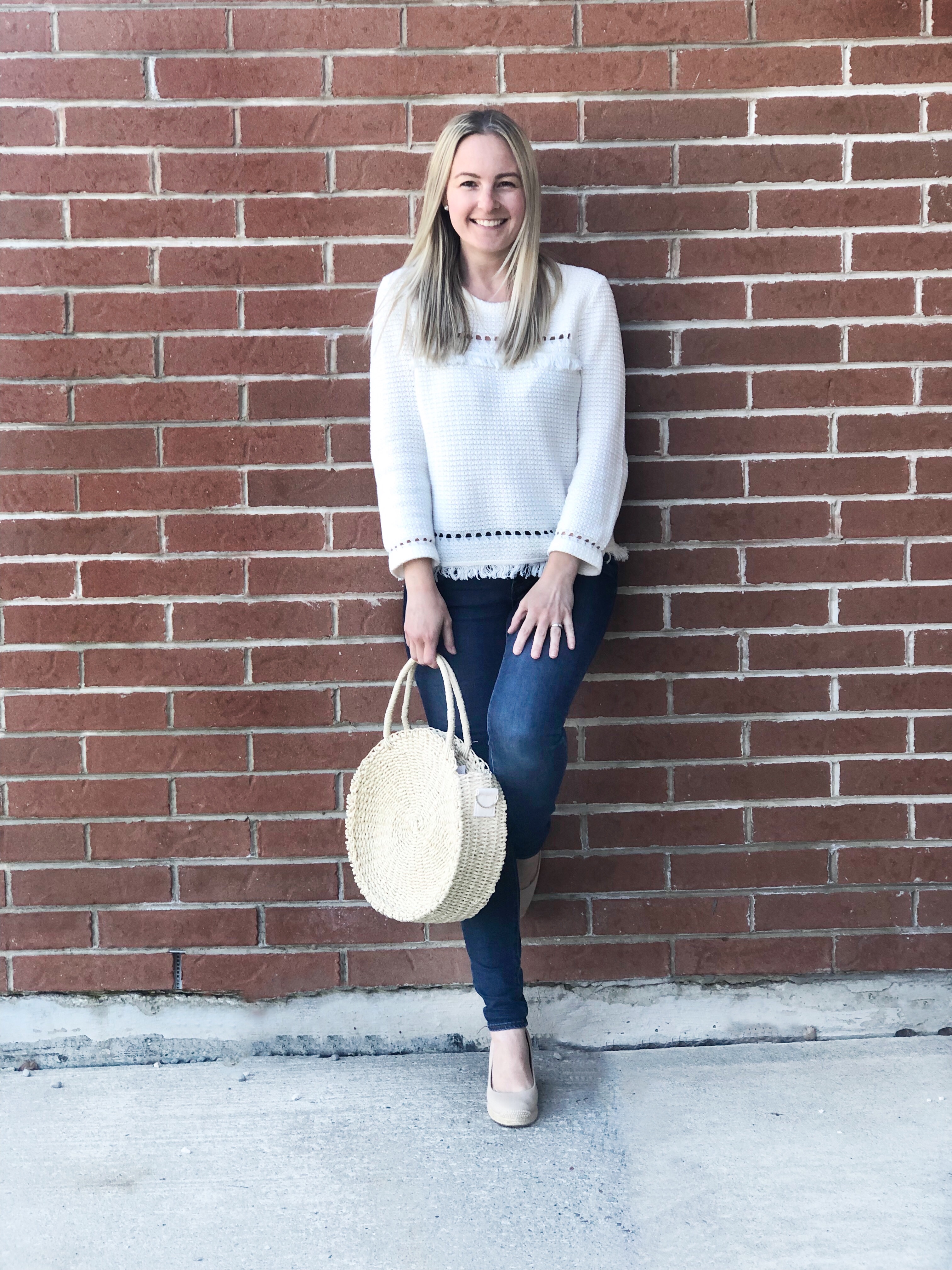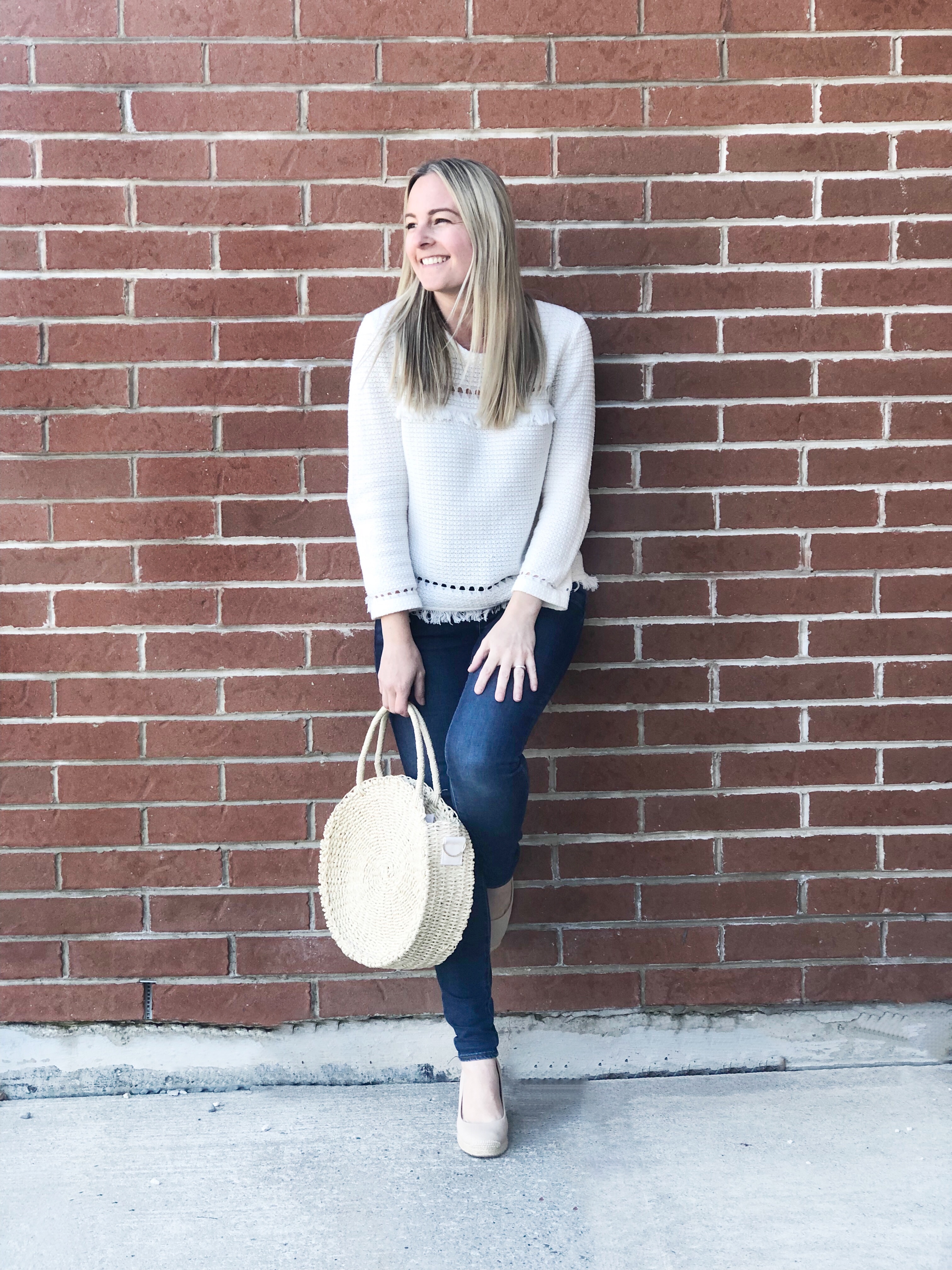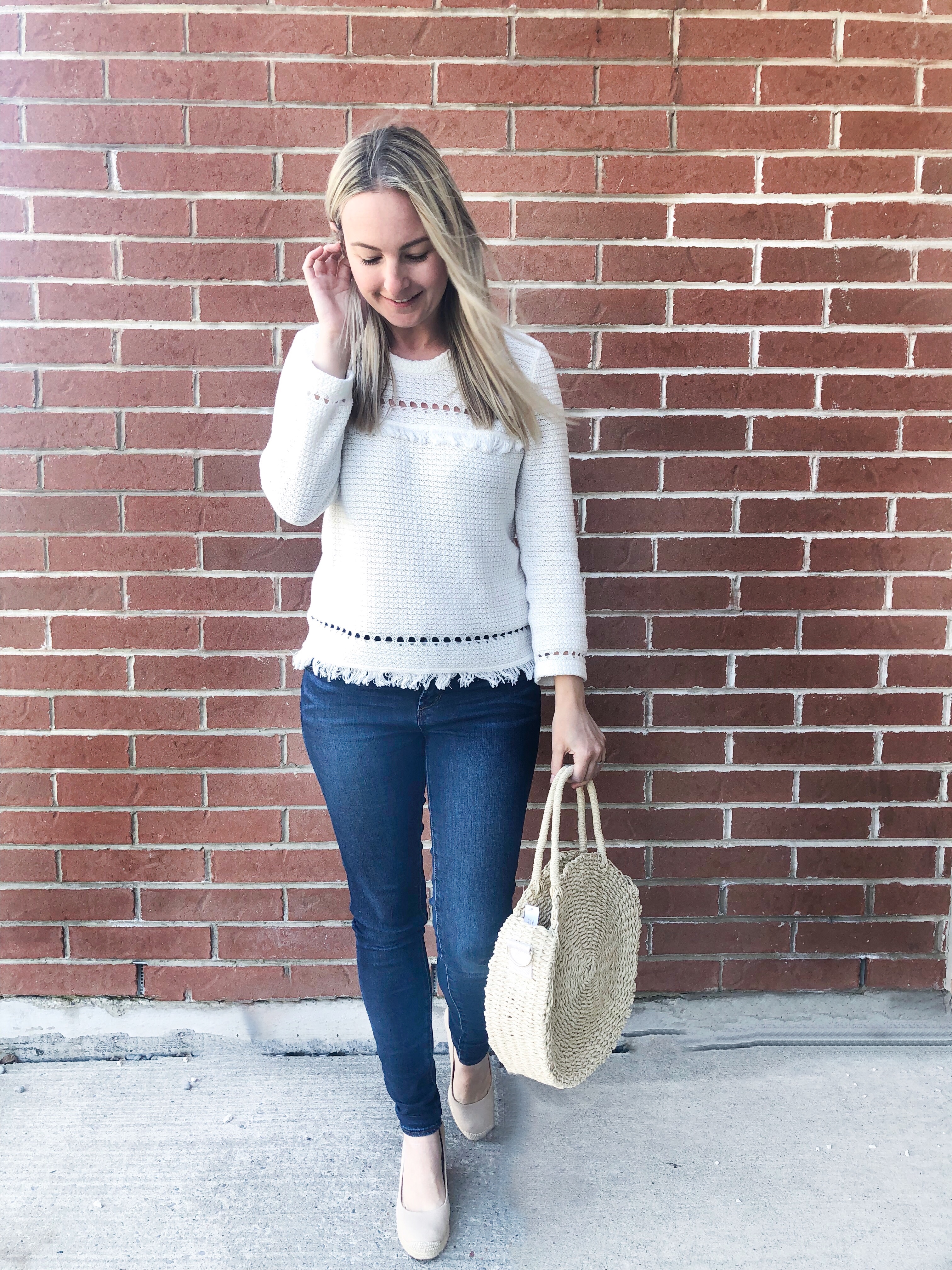 Sweater- J Crew Factory     Jeans- Nordstrom   Shoes- J Crew Factory (similar)    Bag- Gap (similar)
Who's getting excited for the long weekend? It's been such a busy week for me I am so ready to just relax, and spend time with my family. My husband has tomorrow off, so we are going to see a movie, and maybe go out for lunch while the kids are in school. Saturday we want to try and tackle cleaning out the garage, and do a little yard work, so we can spend the rest of the weekend just hanging out with the kids.
Since spring has finally decided to show up, I was excited to start wearing some of my new pieces that I picked up this for spring and summer season. This is probably my favourite item I have bought so far. I am so obsessed with this sweater. I actually saw it at the J Crew Factory store in Florida back in April. I tried it on, and loved it, but I had my kids in the store with me, and they weren't behaving so I left it behind. When I went back the next day to get it, of course they sold the last 2 sweaters in my size that morning. I was so upset I didn't just buy it when I was there. Lucky, when I got back home I found it in my size at a J Crew store in Canada, and they were able to ship it to me. This sweater is a great transition piece. It's so light weight, and breathable with the open weave detail. It's perfect for spring, and those cooler summer nights. Let's not forget about the fringe detail on it, because that's what made me want to buy it! I have been loving anything with fringe on it lately. This sweater also comes in navy as well, which I think would look so cute with white shorts or skinny jeans!