My son's birthday was back in June and one of the things he asked for was to go up the CN Tower. We weren't surprised at all when he asked for that because every time we are downtown, he talks about how cool it would be to take one of those elevators all the way up there and see the view of Toronto.
So, last month, we surprised him. We took the train downtown and didn't tell him where we were going. We walked right up to the ticket booth to pick up our tickets and he started jumping up and down yelling " yes, yes, yes!!" He was so excited!
I highly suggest coming early when you decide to visit, especially if you have kids because it does get very busy. The ticket booth opens at 8:30am, so if you could get there between 8:30-9am that would be perfect. All the tourists start arriving around 10am, and the lines get pretty long, and the windows at the lookout level get very crowded. You also have to pass through a metal detector and get your purse and bags checked upon entering, so that takes some time as well. I do have to say though, everything is very organized, and staff members were everywhere to help keep the lines running smoothly. Being that we got there around 9am, there were hardly any lines, and we got through everything very quickly.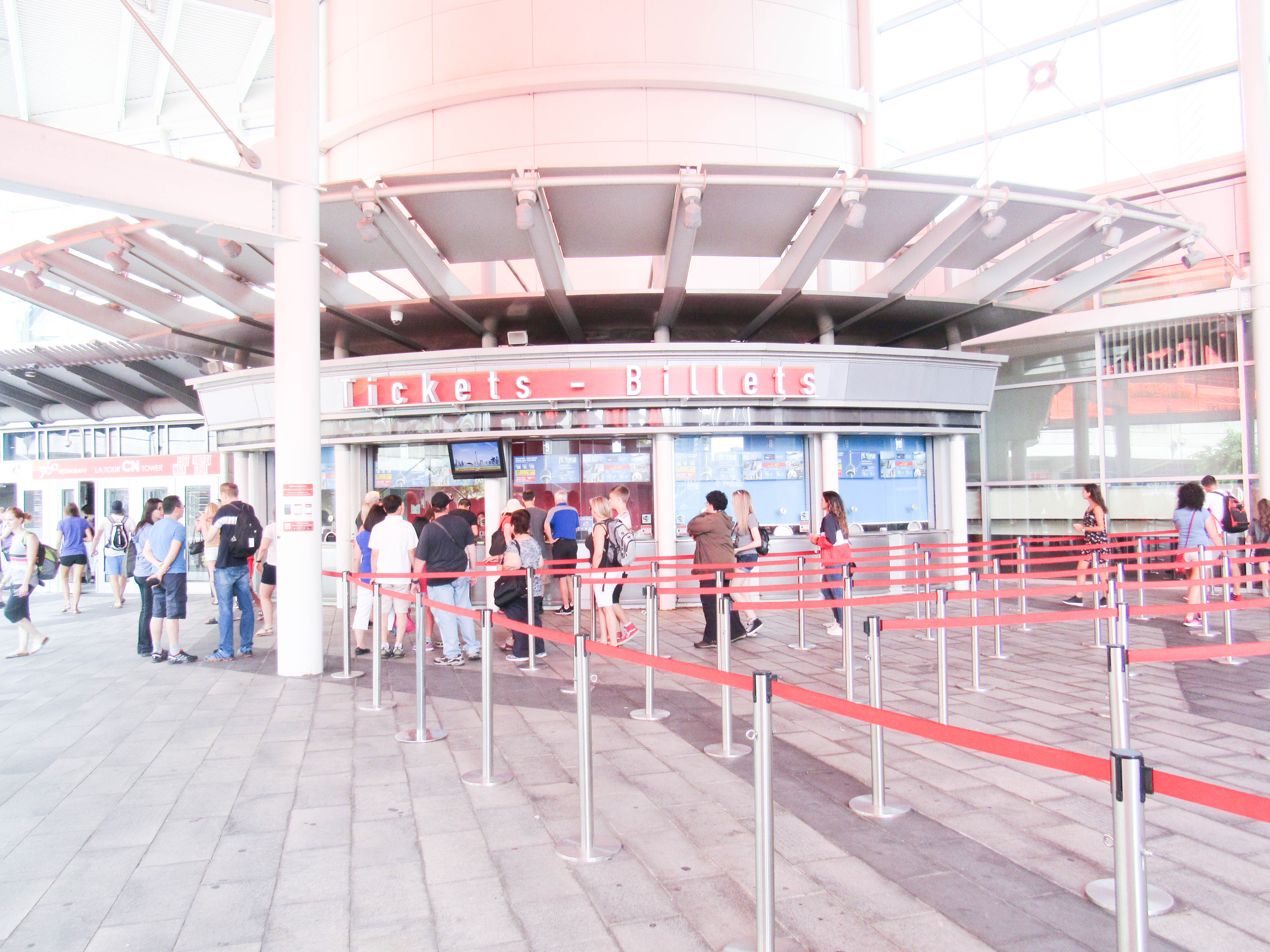 Next, we took one of the 6 glass-fronted elevators to the LookOut Level. The ride up is only 58 seconds! Once we arrived, we were 1,136 feet up, and the views were just breathtaking! Just a couple of months ago, they added 2 new floor-to-ceiling, panoramic Window Walls, which make seeing the view even better, and easier for all ages!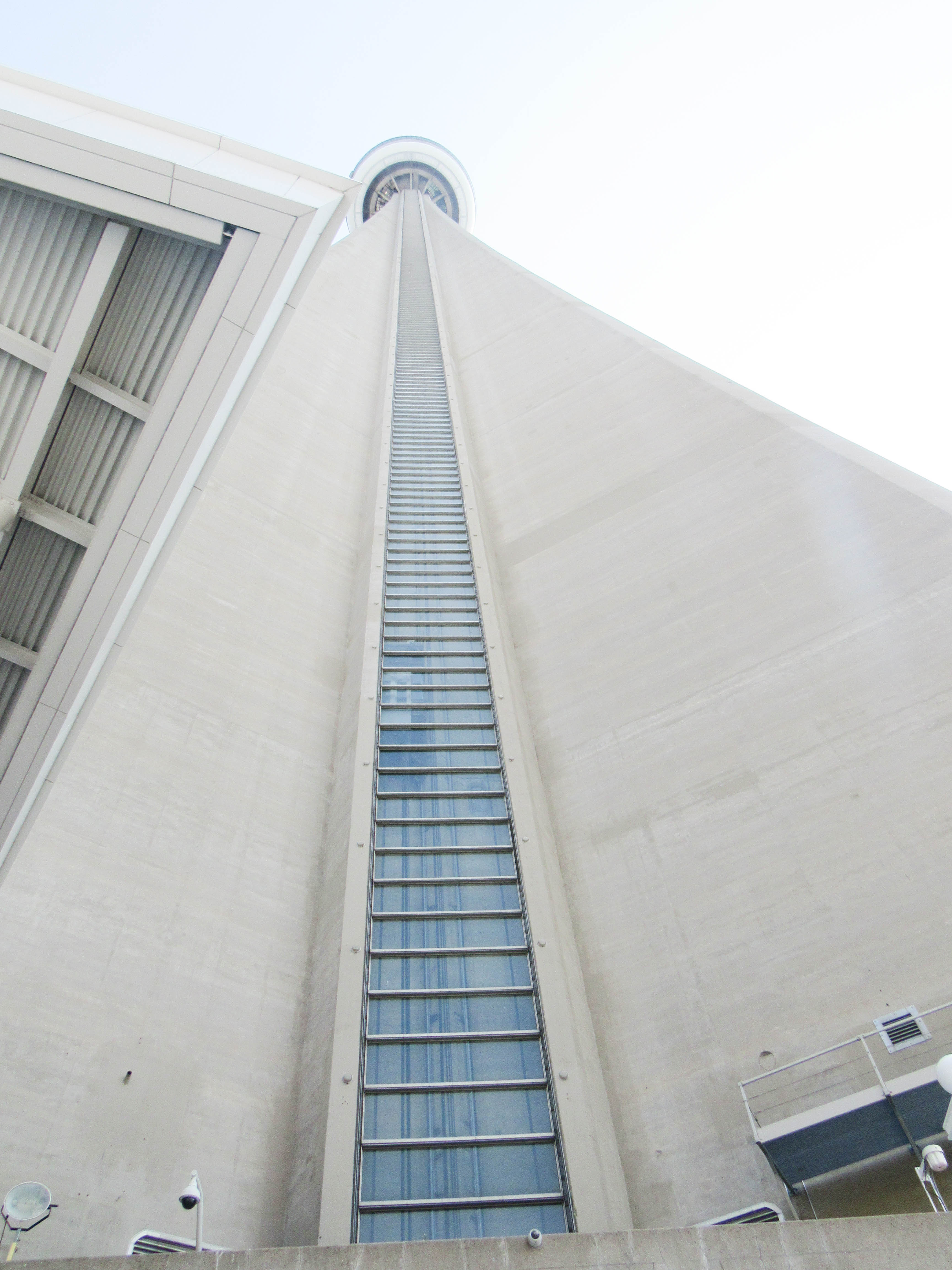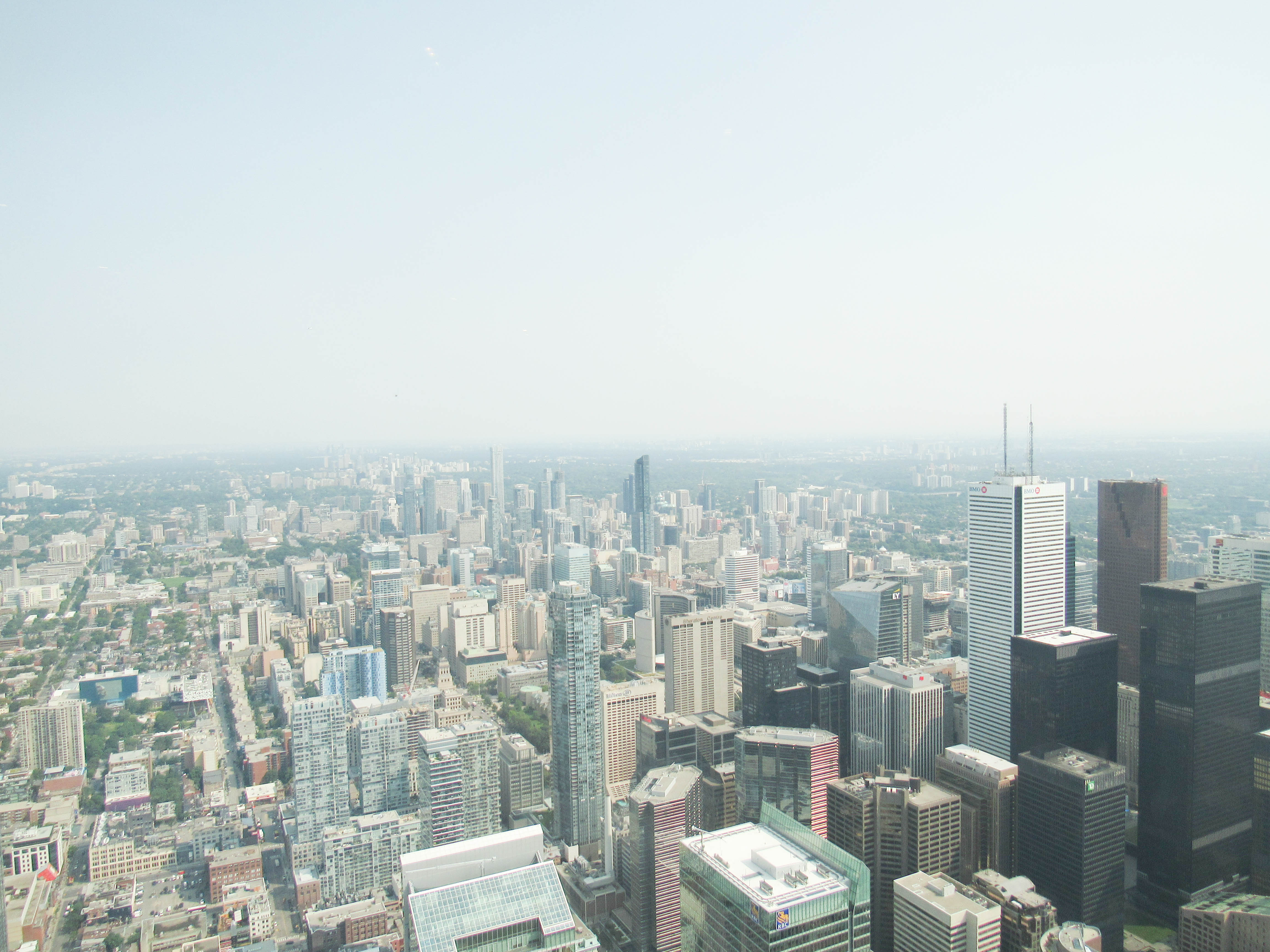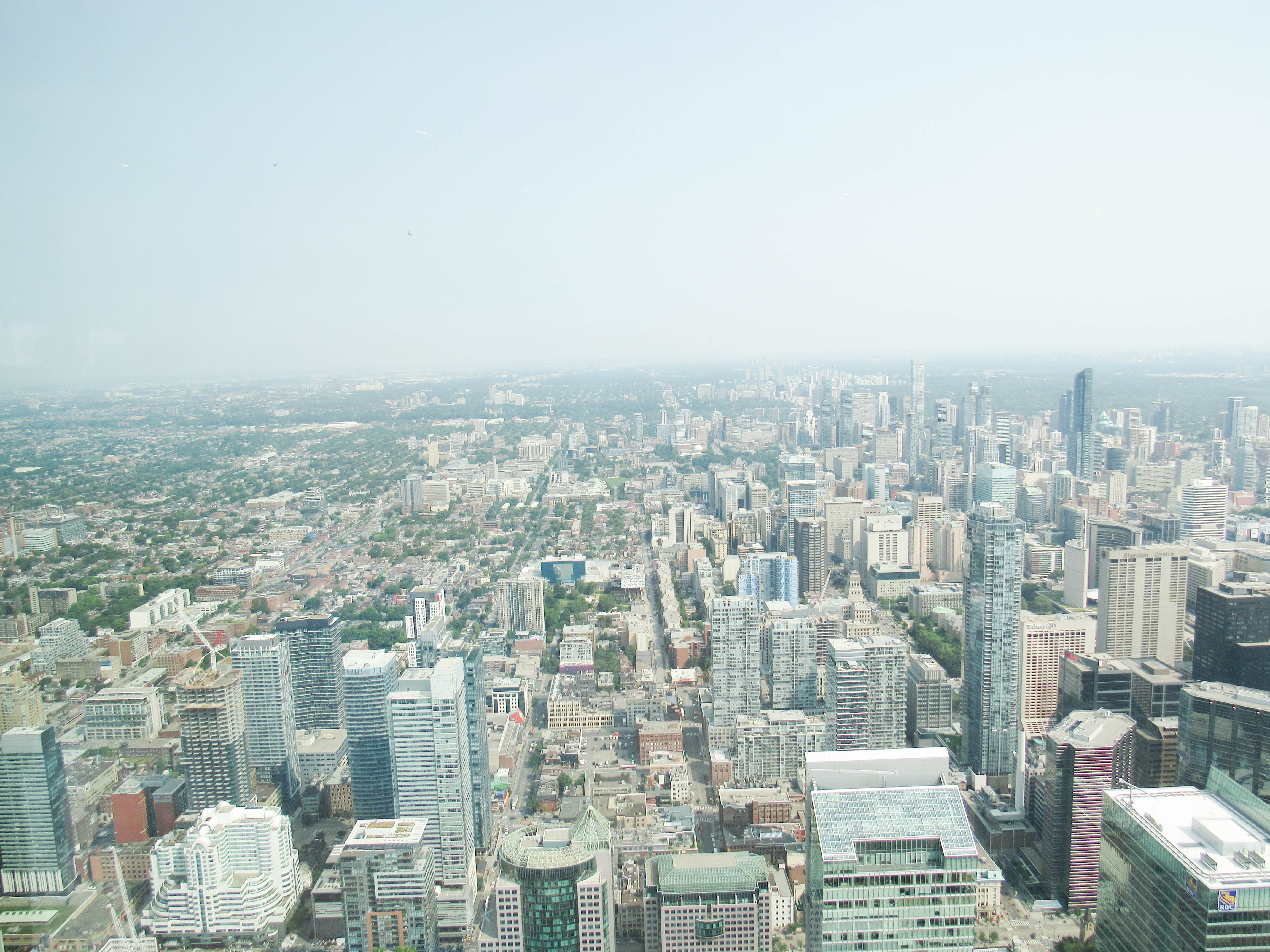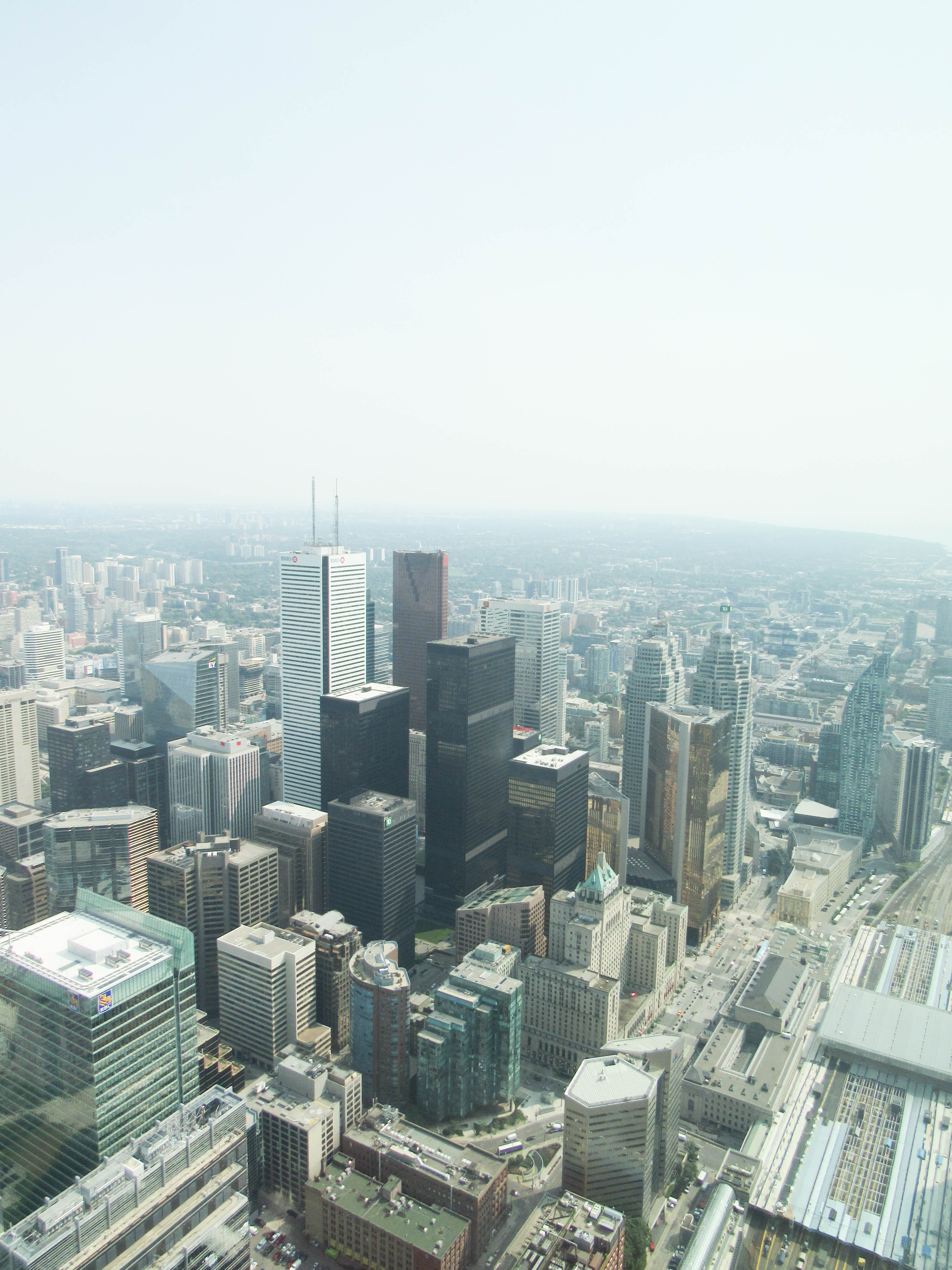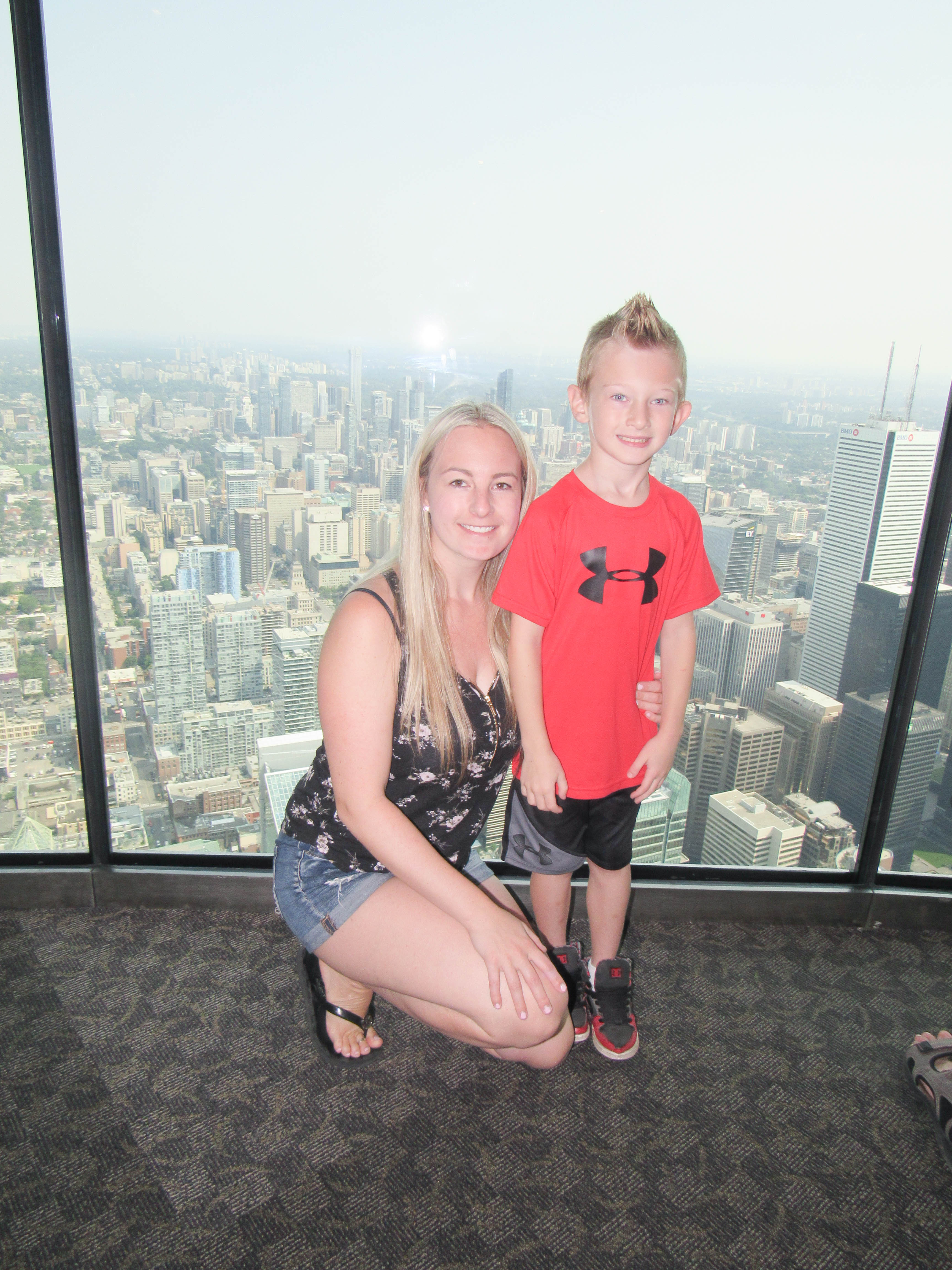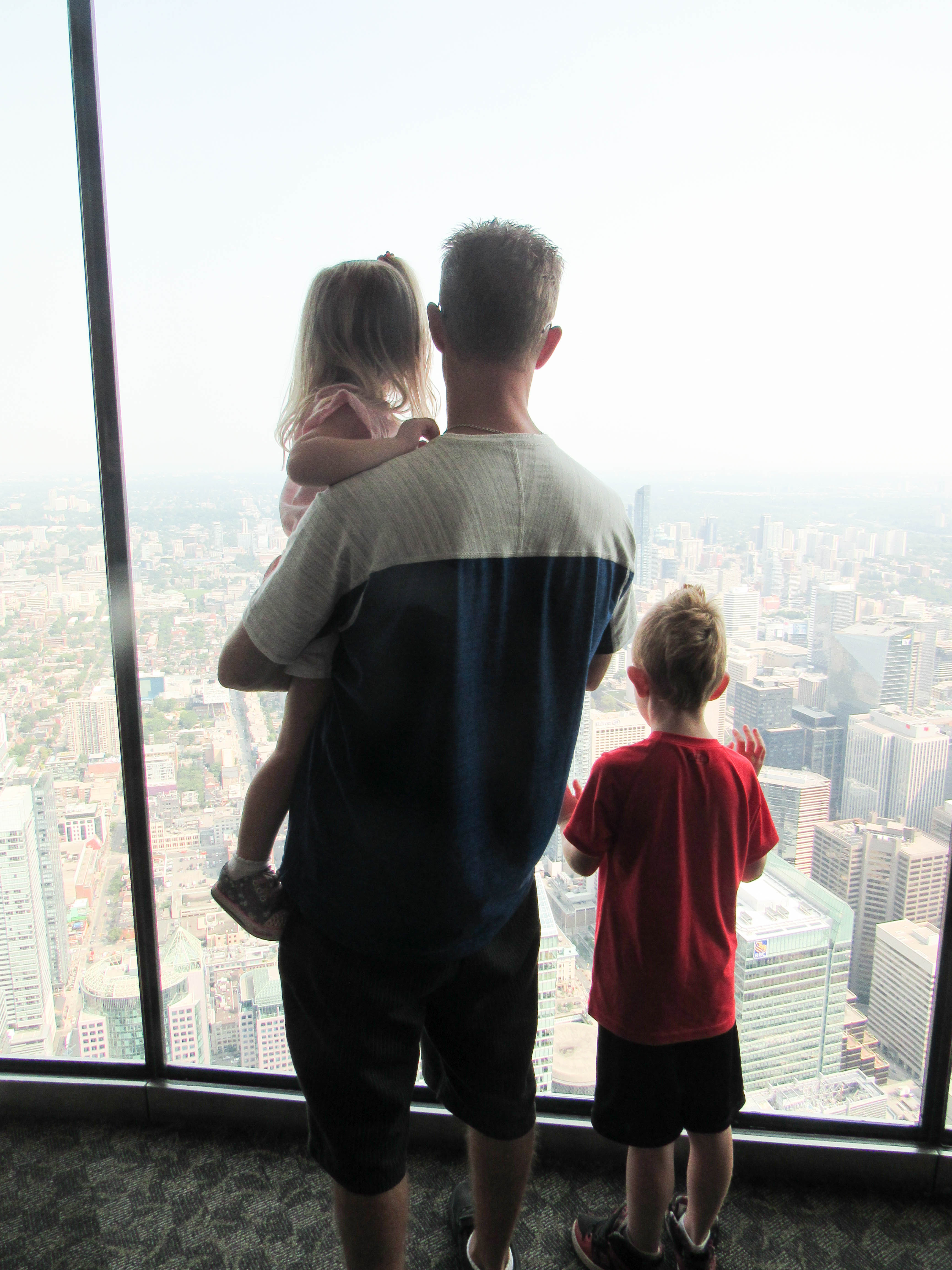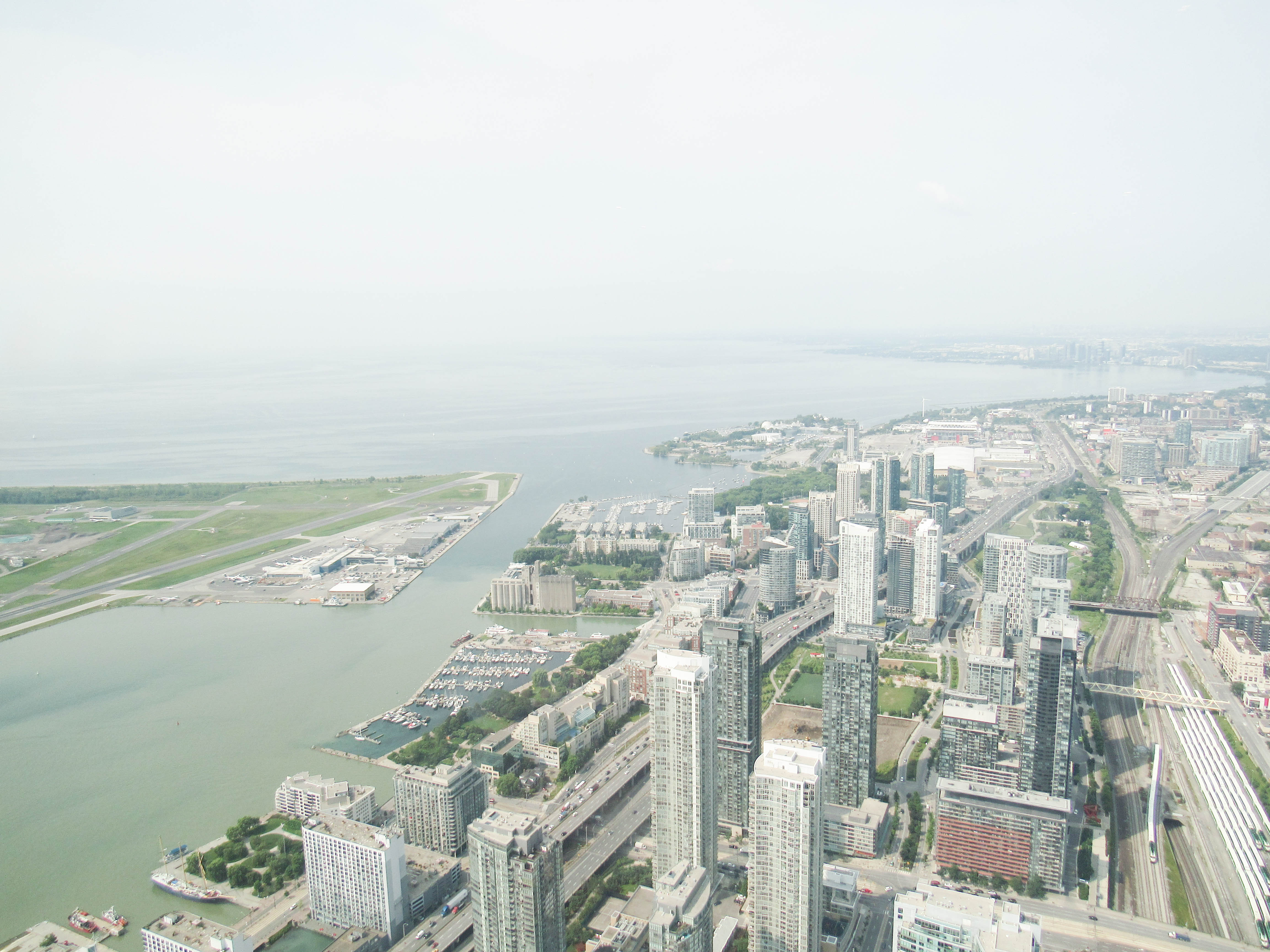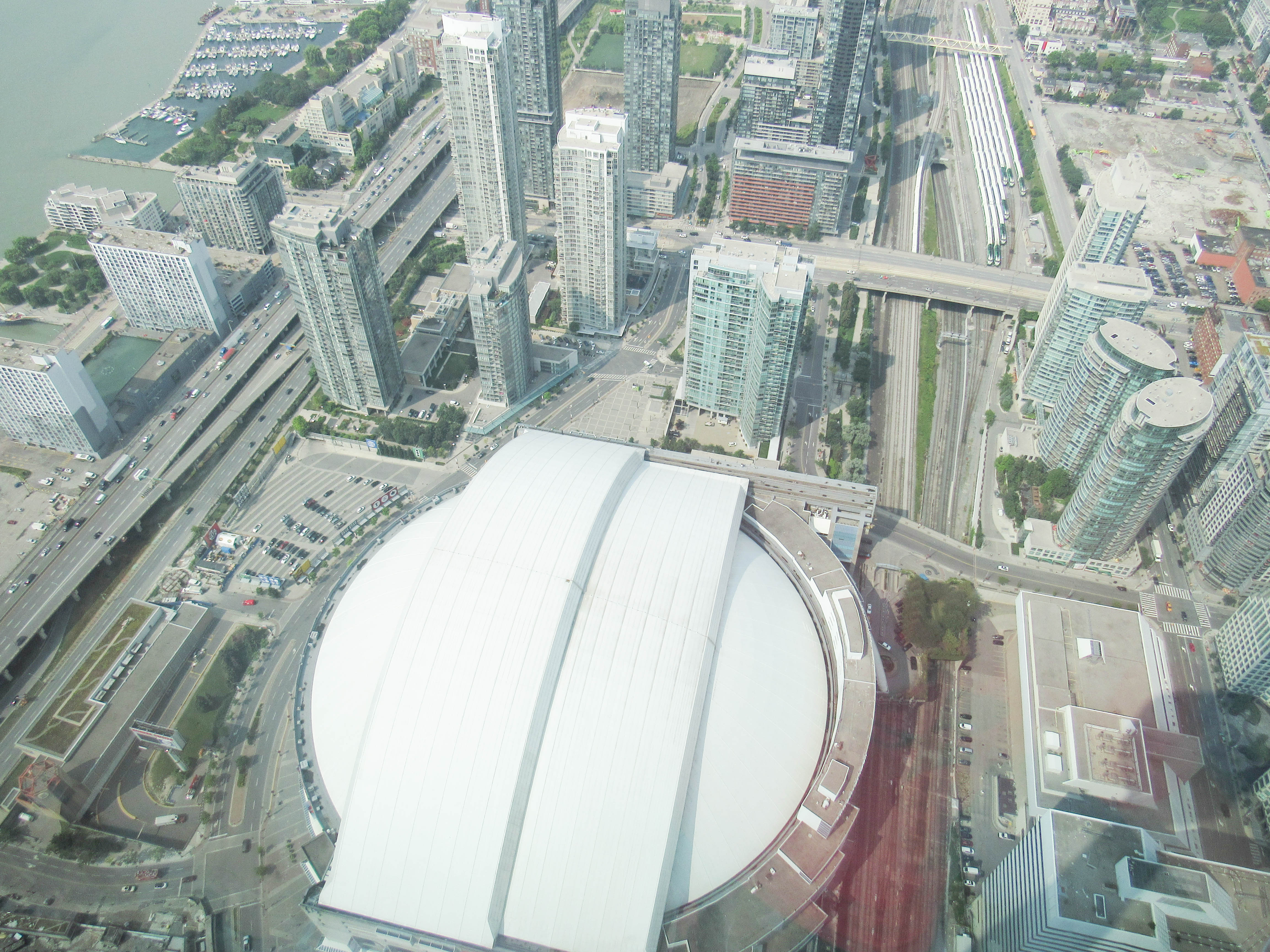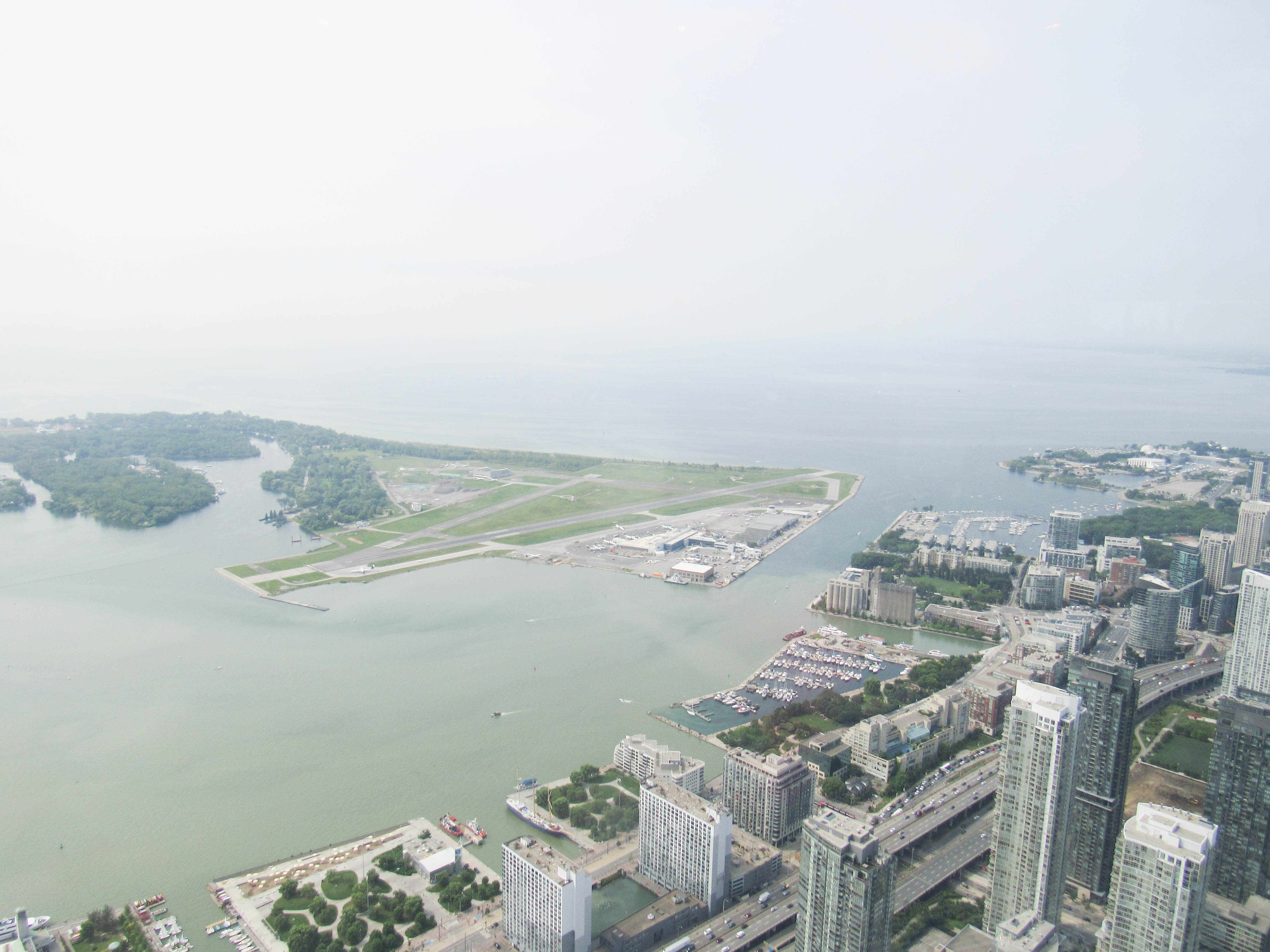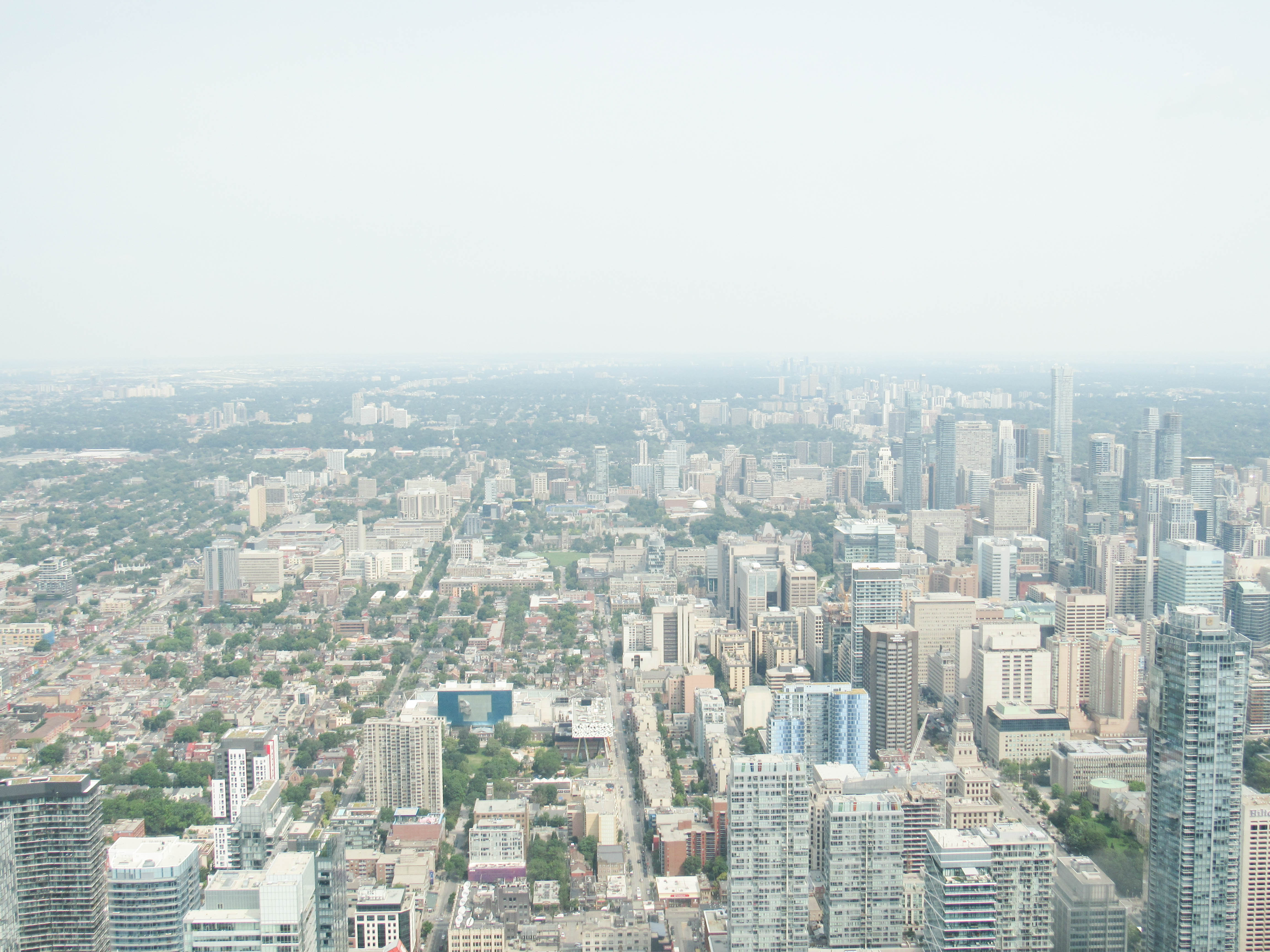 In the halls, they even had live cameras to watch people doing the EdgeWalk on the CN Tower. If you are interested in doing that as well during your visit, you can find all the information on it
here
.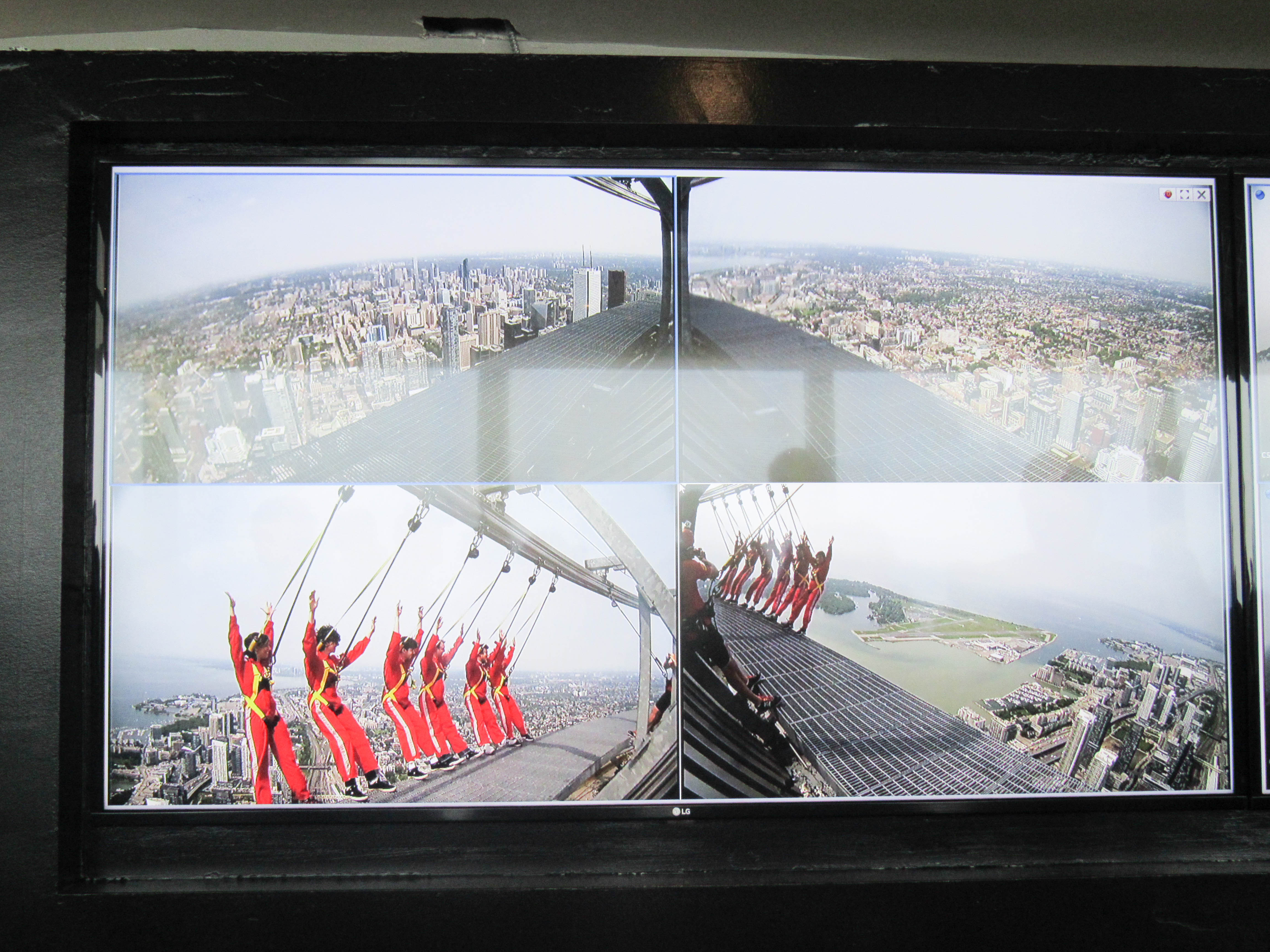 We decided to stop for lunch at Horizons, which was located on the LookOut Level. We sat close to the Island Airport, so we could sit and watch the planes take off, and land while eating our lunch.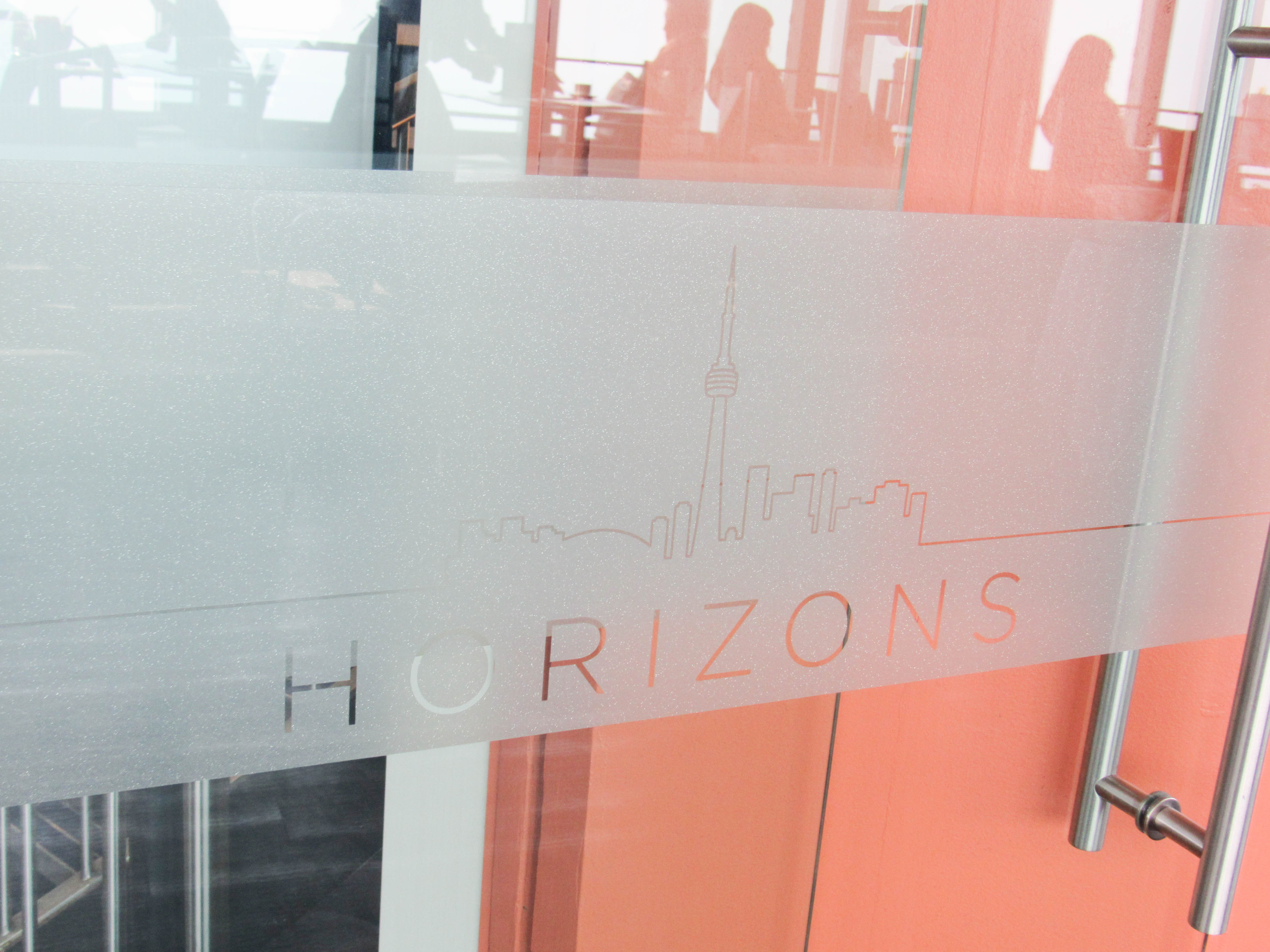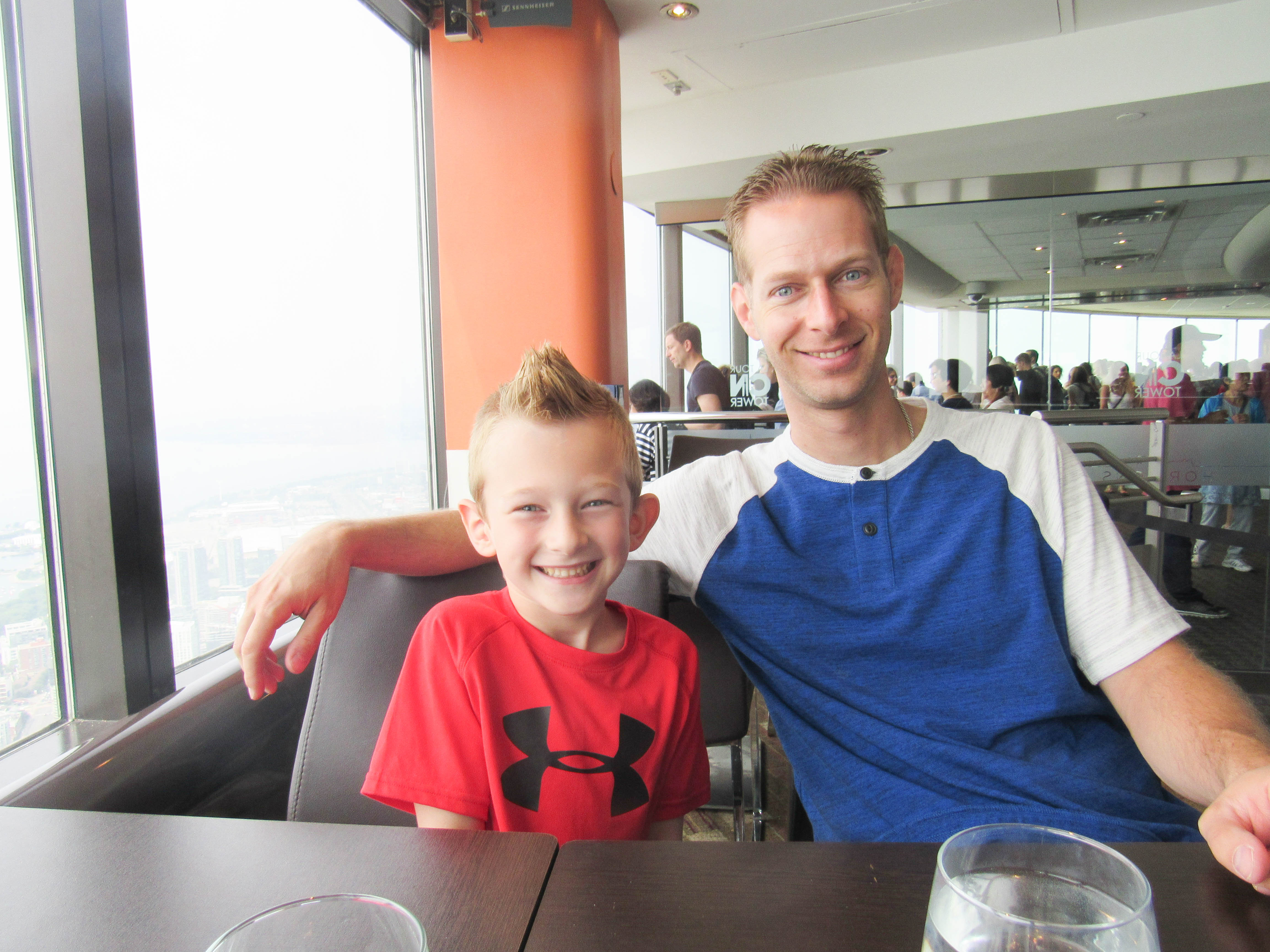 After lunch, we headed to the Glass Floor. This was the most exciting part of my visit when I was a kid, and it was my son's too. The glass is 2 1/2" thick, and can withstand the weight of 35 moose!! We were walking on it, laying on it, and even jumping on it! My daughter was pretty scared to walk on it, but boy did my son have a good time on it. He didn't want to leave!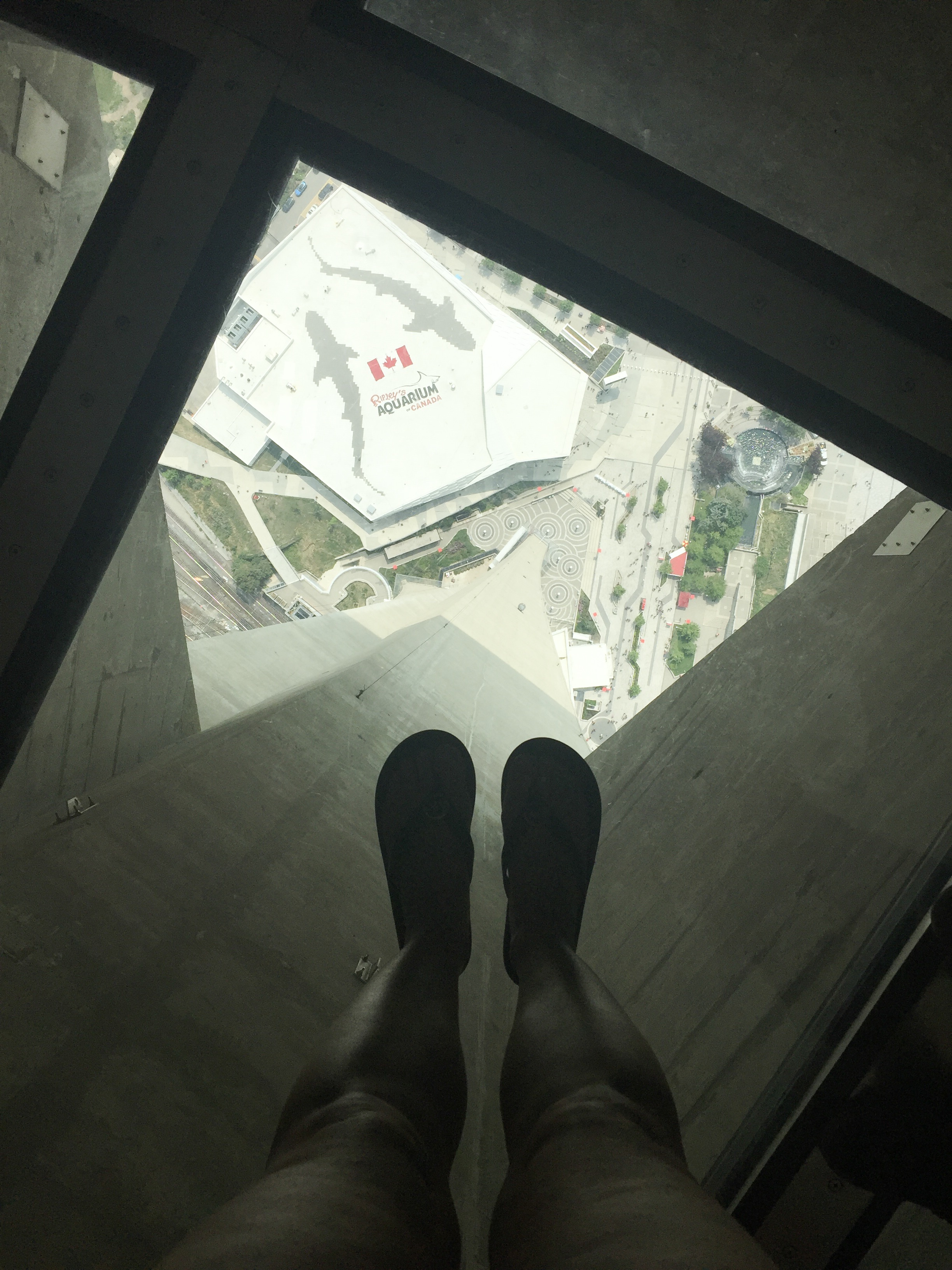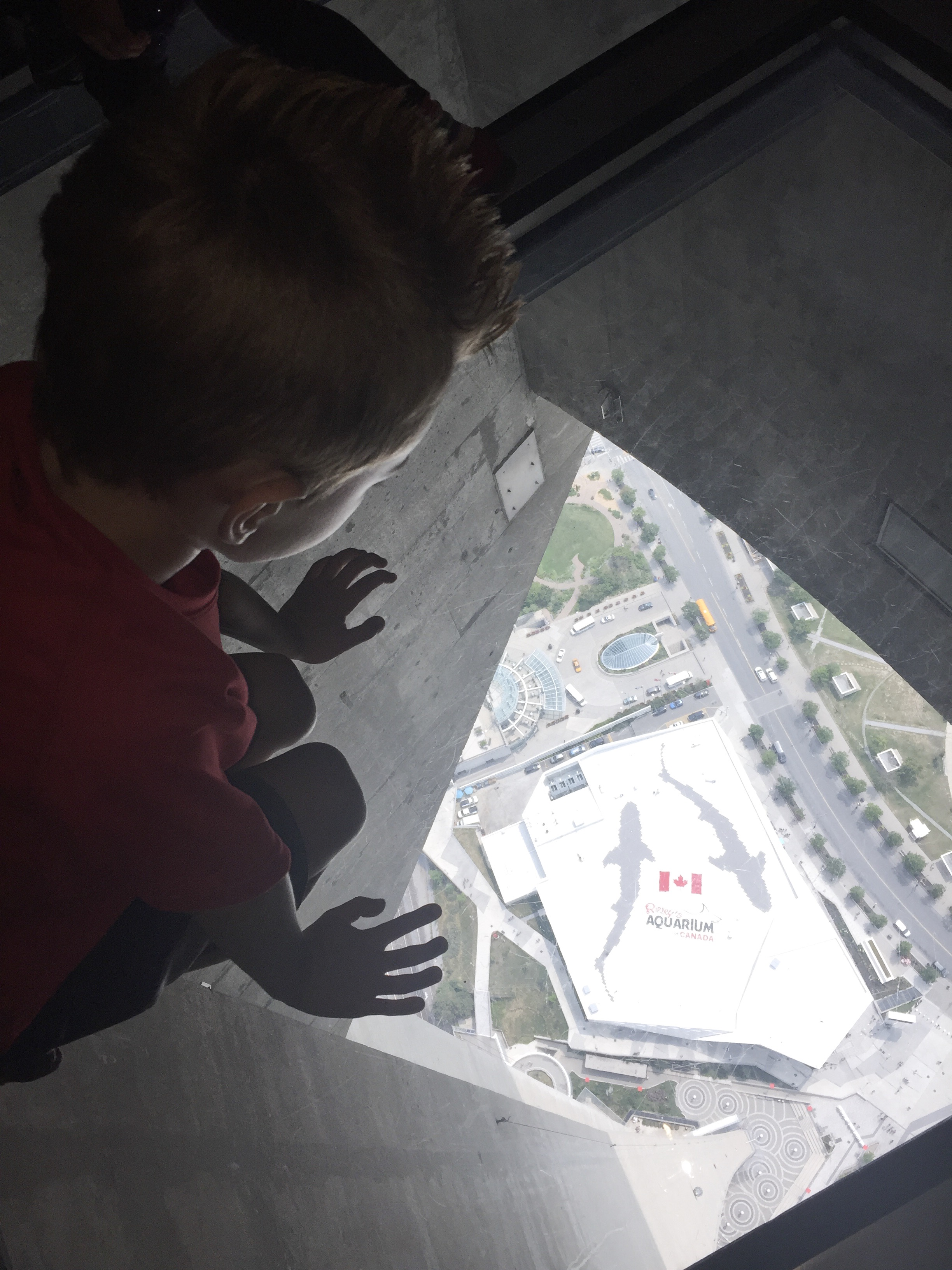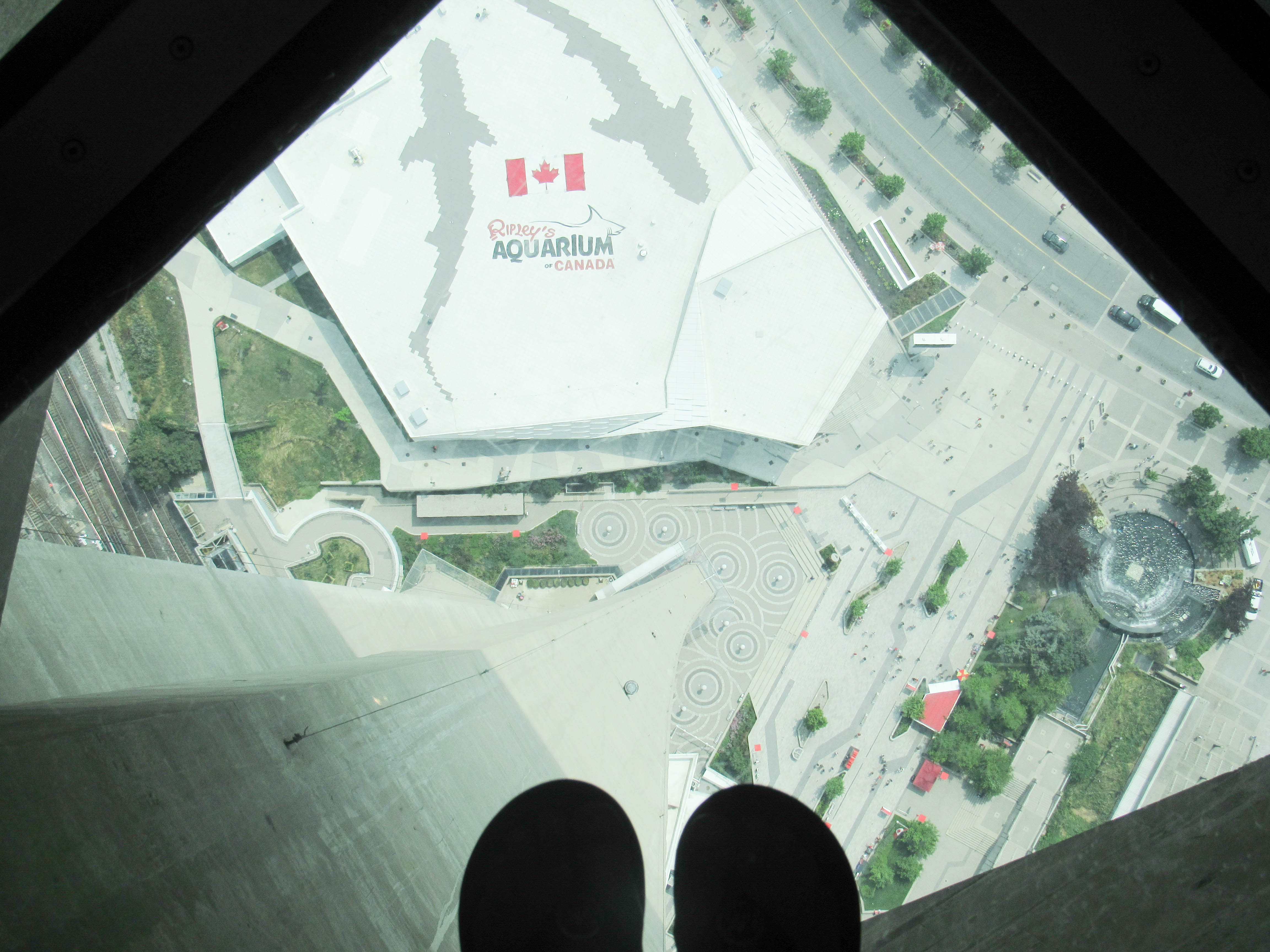 For an extra fee, you can go higher than the LookOut Level to the SkyPod. This was my first time even being up there. It's 33 additional stories higher than the LookOut Level. We were 1,465 feet high. The SkyPod is one of the highest observations platforms in the world!! As you can see from this shot below, we are looking down upon the EdgeWalk people!! That's how much higher we were.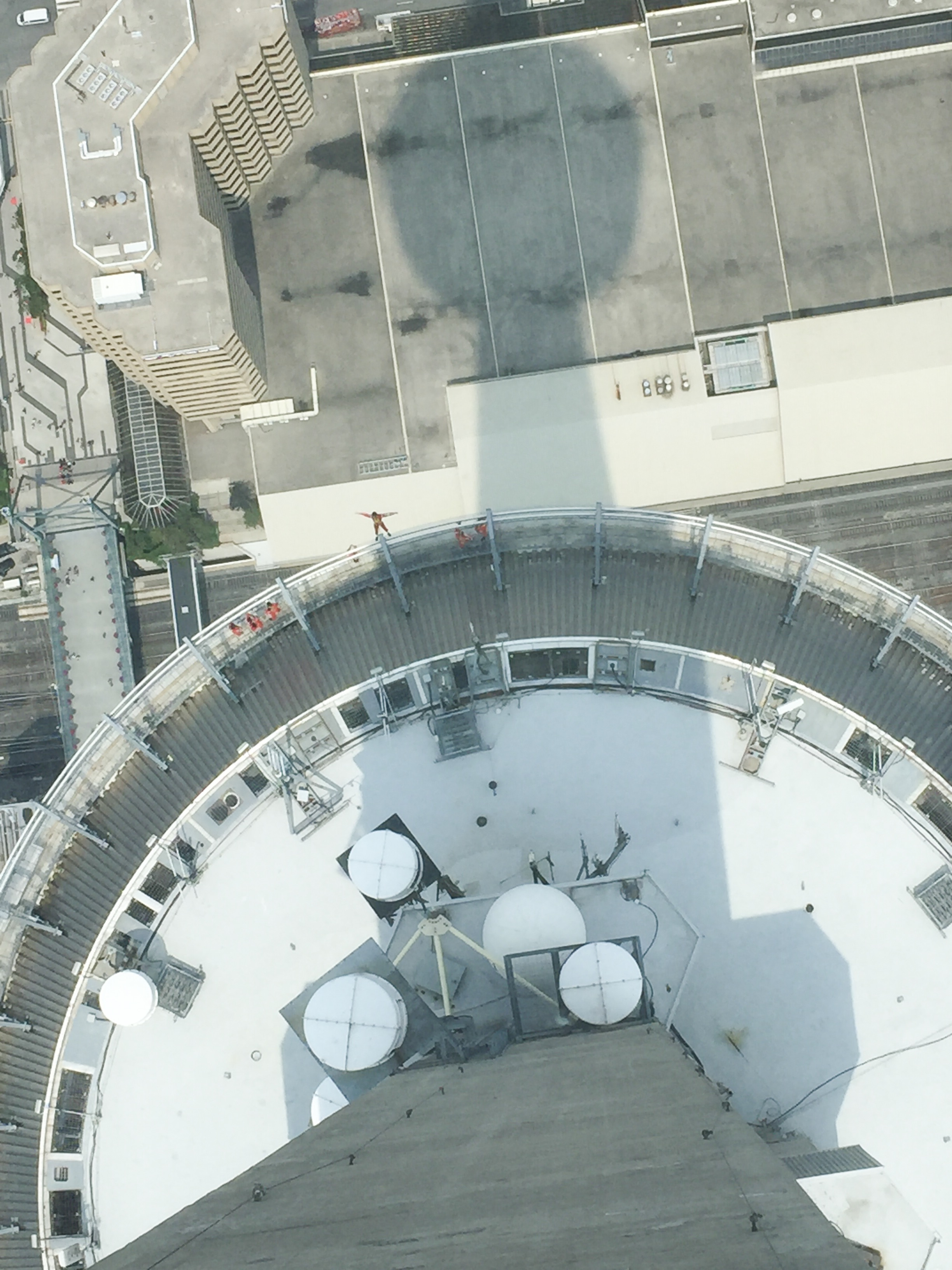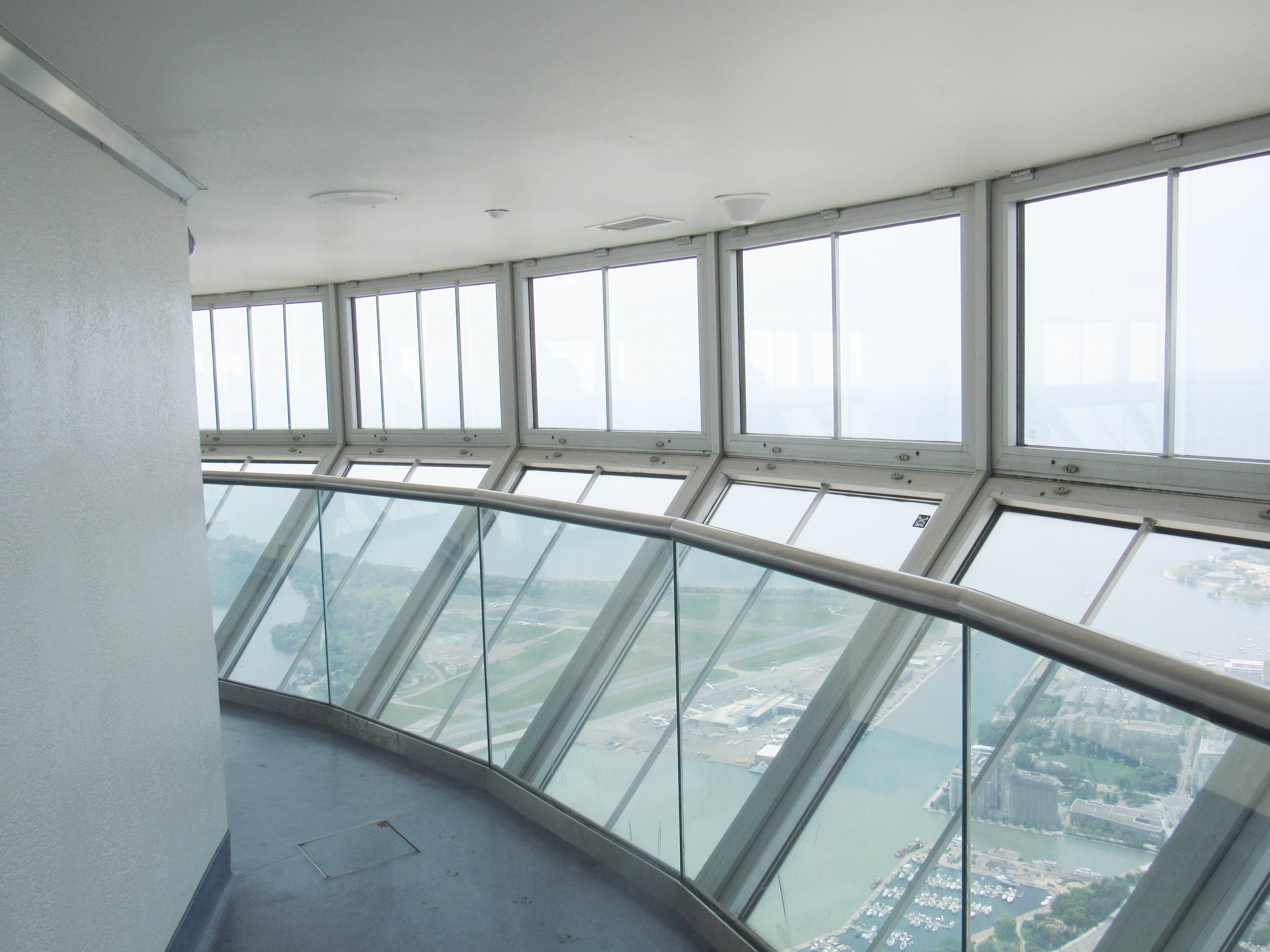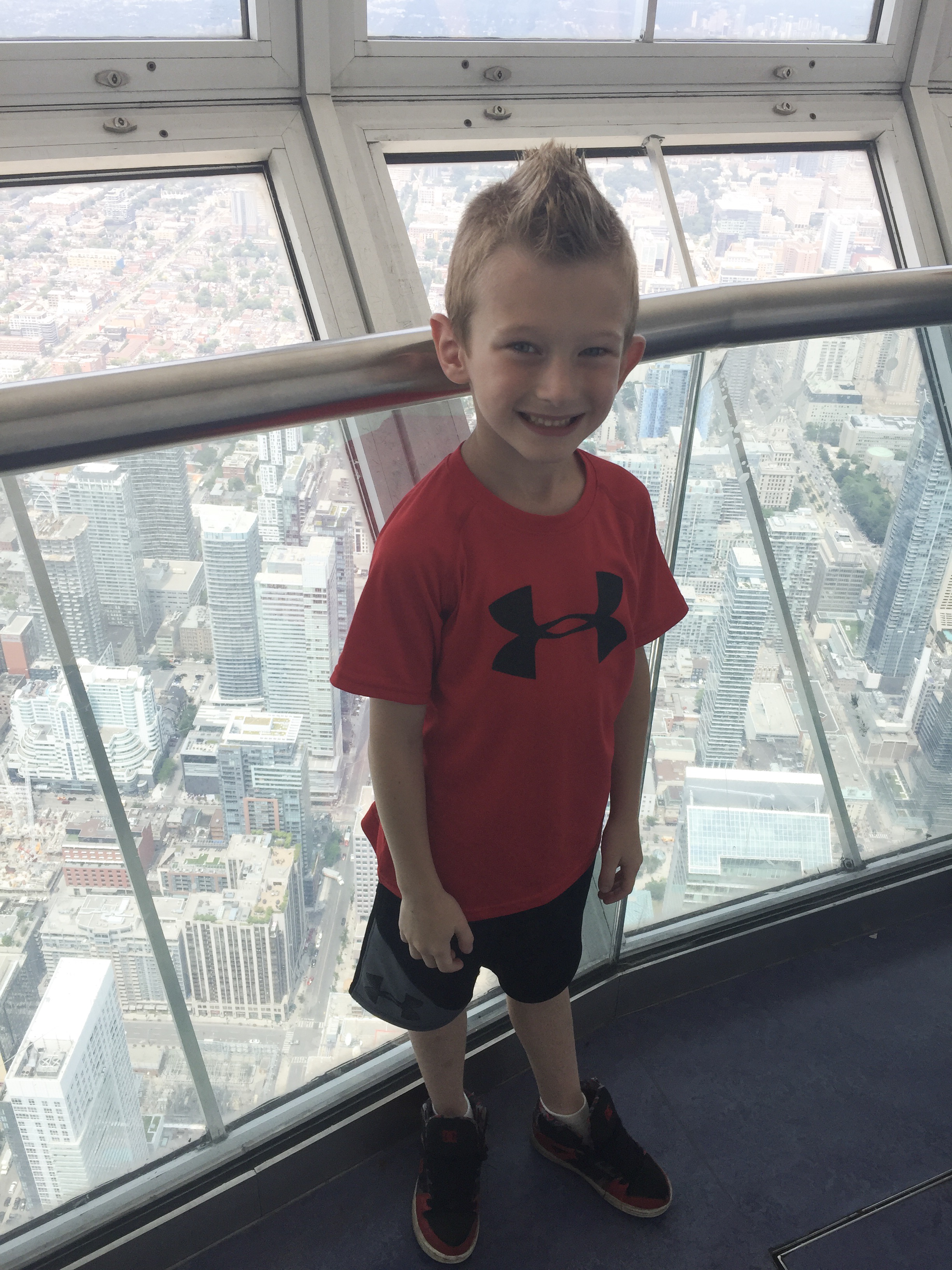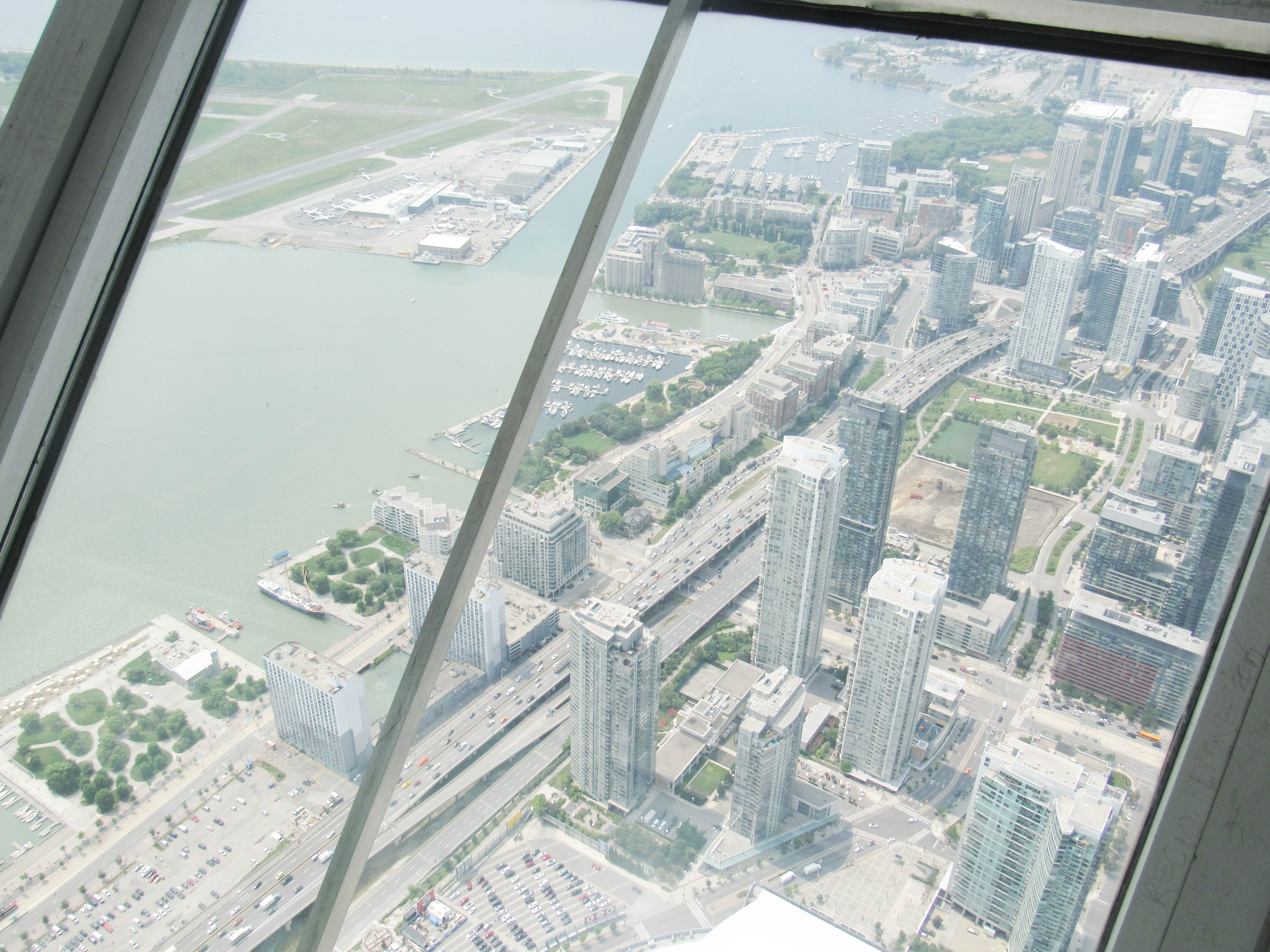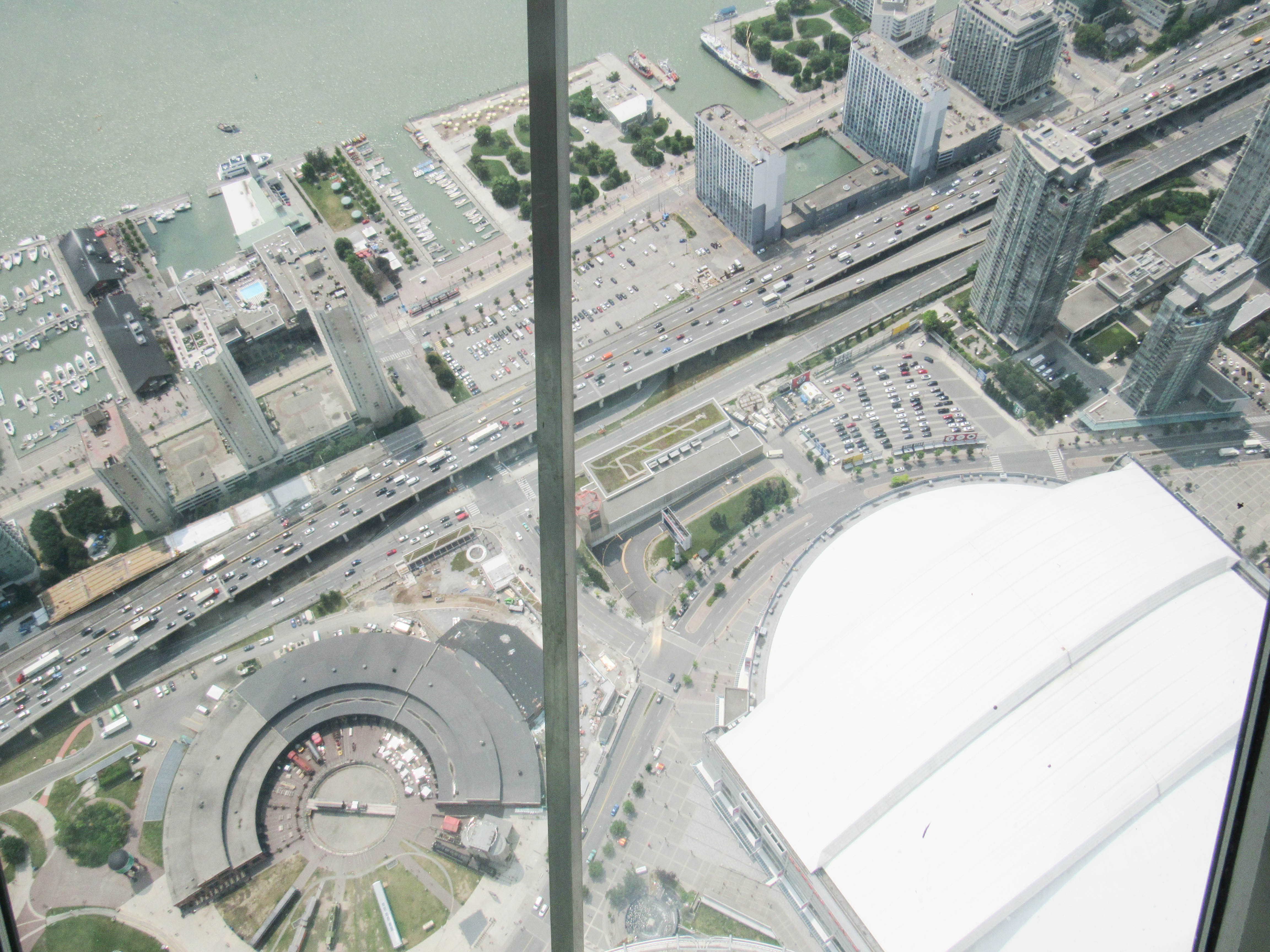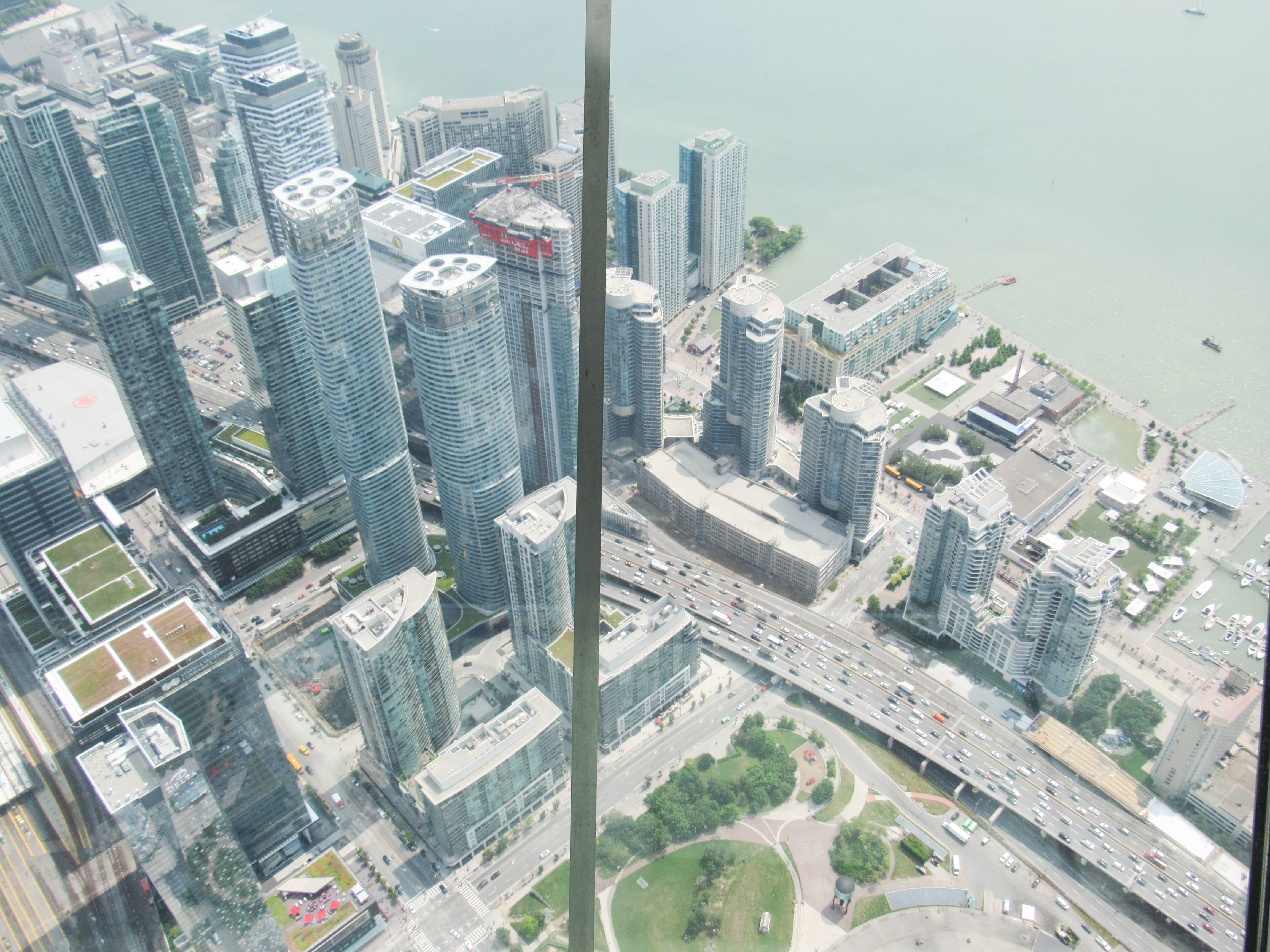 Before leaving, we stopped by the gift shop so the kids could pick out a souvenir each.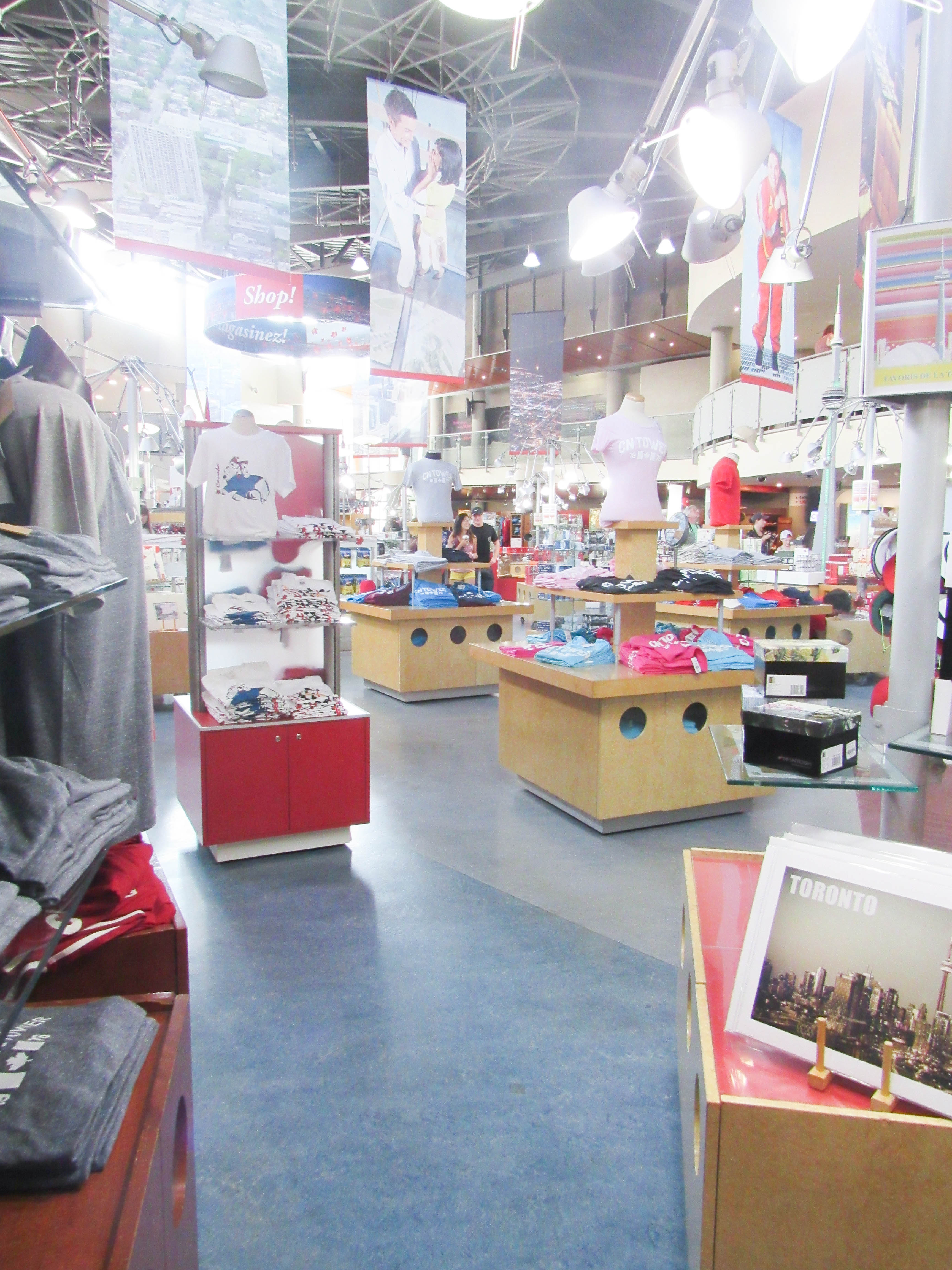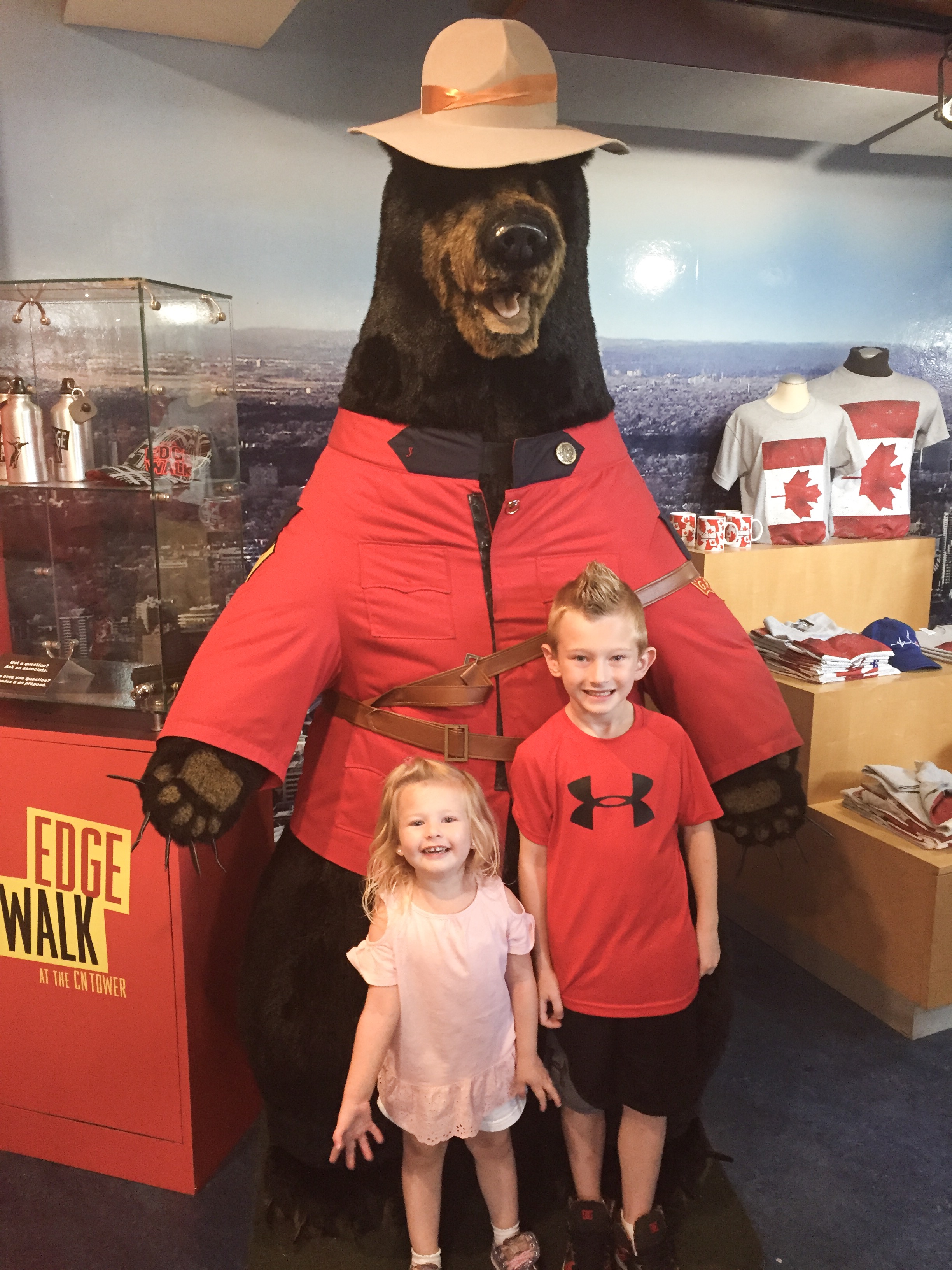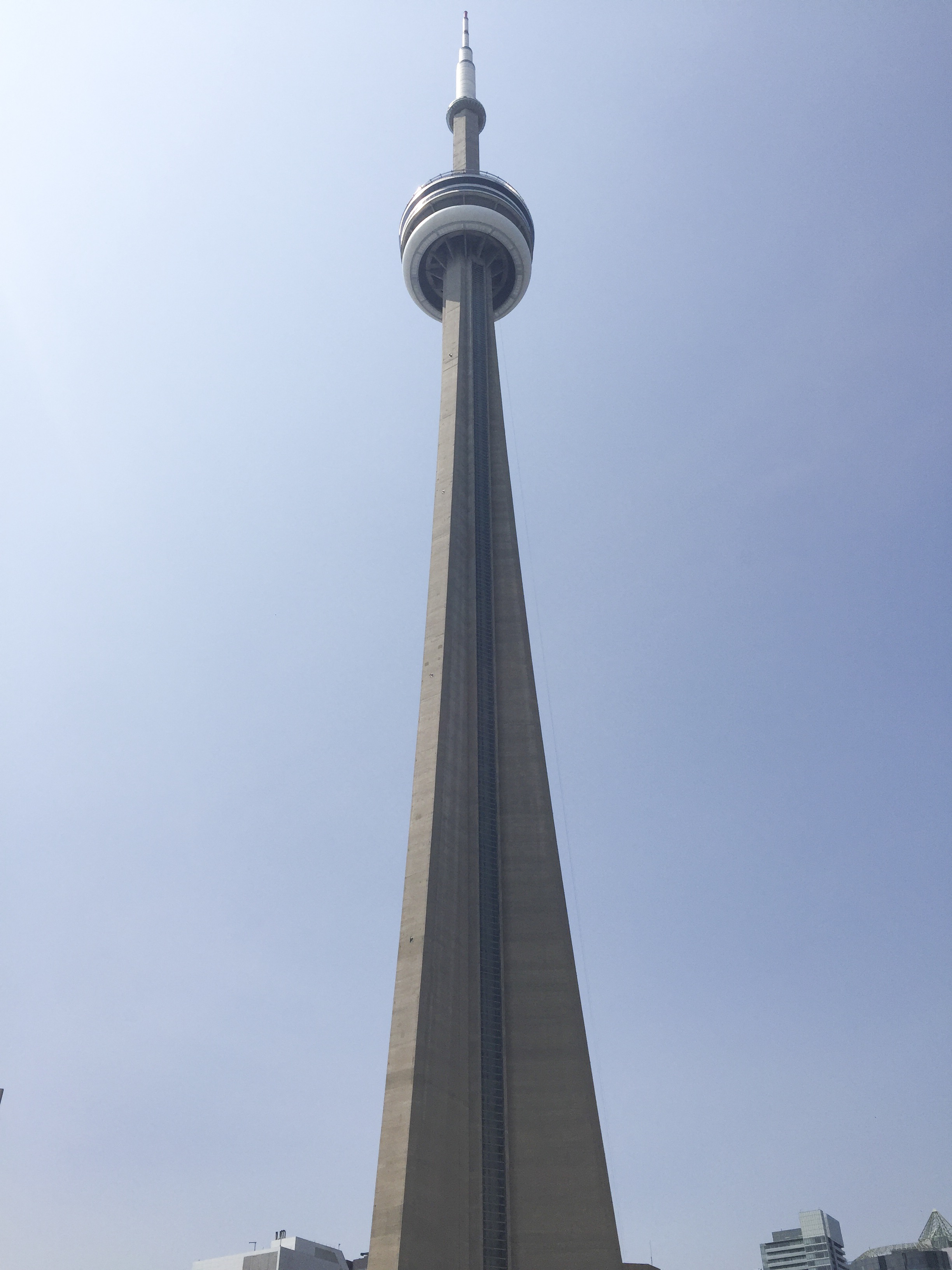 If you are visiting Toronto, I definitely recommend going up the CN Tower. We had such a great day! The weather was amazing, and the views were even better than I remembered. Even if you live here, and want to take your kids up for the experience like we did, it's such a fun day for the whole family.
   For more information or to plan your visit, check out their website, here.
Disclaimer: We received complementary tickets for this review. All thoughts and opinions are 100% my own.