My Part 2 of our Disney Trip goes over all the parks we went to. If you missed Part 1, you can read it here.
Getting to the parks was so easy and convenient. We didn't need to drive ourselves, we used the hotel shuttle service which was provided to us free of charge. Each hotel offers shuttle buses that pick you up outside your hotel, and drops you off right outside the park you want to go to. What's nice is that they had a different shuttle for each park, so you weren't on a bus forever. They also had shuttle buses at the parks that not only took you back to your hotel, but also to any other park you wanted to go to next.
We got a Park Hopper pass which allowed us to hop from park to park all in 1 day. We thought 2 parks were enough for us for 1 day, so we picked Disney's Animal Kingdom, and Magic Kingdom.
This was our first time visiting Disney's Animal Kingdom, and I have to say we were very impressed. It's divided into 5 sections- Discovery Island, Oasis, DinoLand U.S.A, Asia and Africa. We spent most of our time in DinoLand U.S.A and Africa.
I highly recommend getting a Fast Pass for certain rides. It will make your trip so much more enjoyable, especially if you have kids! How it works is, before you arrive, you can make up to 3 fast pass selections each day for 1 park. You pick your desired time slots, and show up during that time. You will see 2 lines at each ride/show. The regular line and the fast pass line. By being in the fast pass line allows you to skip the long regular line, so you can get on the ride much faster. Every time we got into the fast pass line, we didn't have to wait more than 10 mins to get on the ride, or see a show. If we didn't have a fast pass, some lines had a wait time of over 85 mins!! I would pick your top 3 rides/shows and use them towards your 3 fast passes. The earlier you book your fast pass time, the better it is, as the times slots do fill up fast. Especially for the more popular rides/shows.
What's great about the fast passes is that once you have used up your 3 passes, you can go to a fast pass kiosk (which are located throughout the park) or you can use your cell phone to make another selection. You can keep going back to make more selections, but it just has to be done one at a time.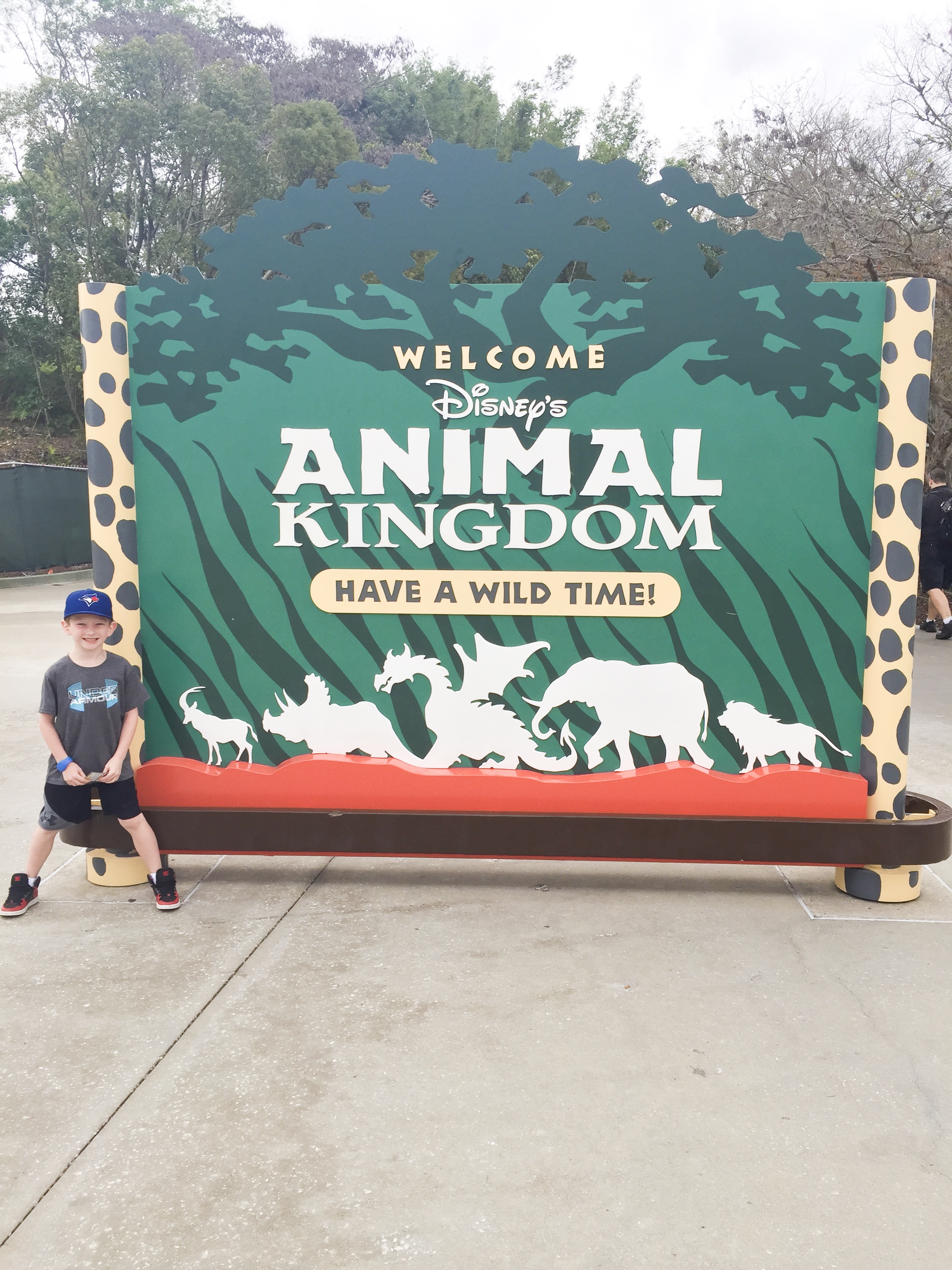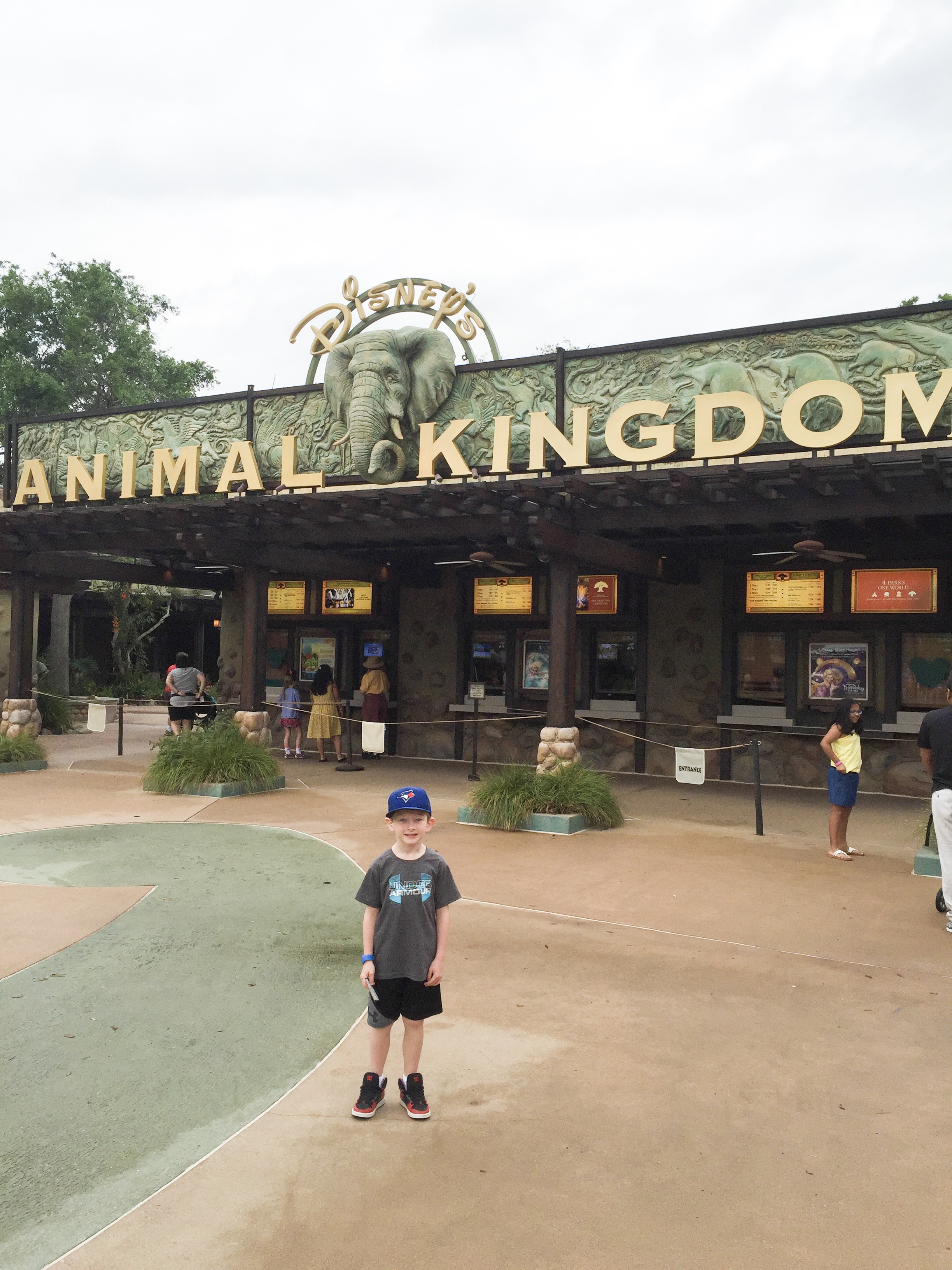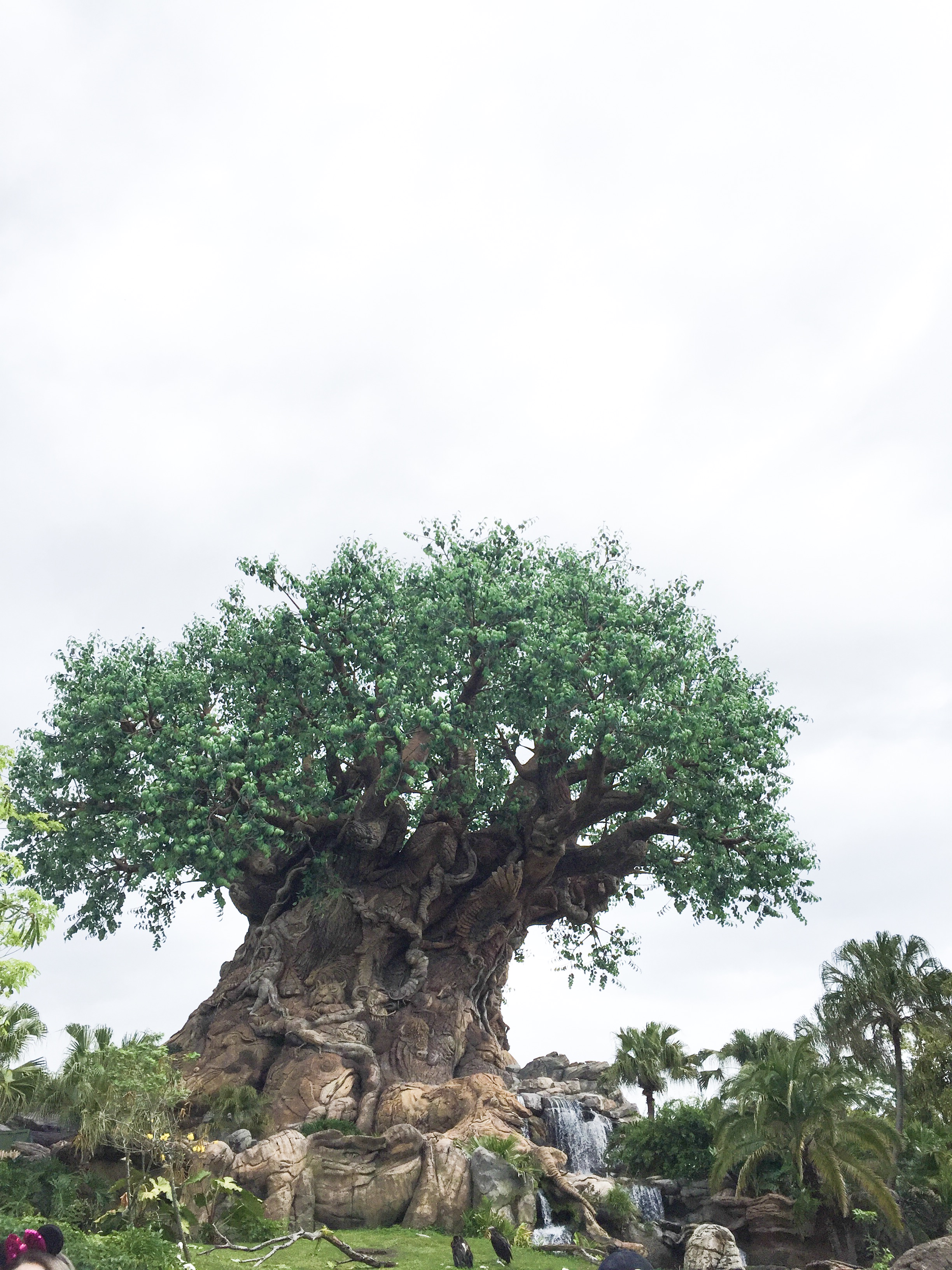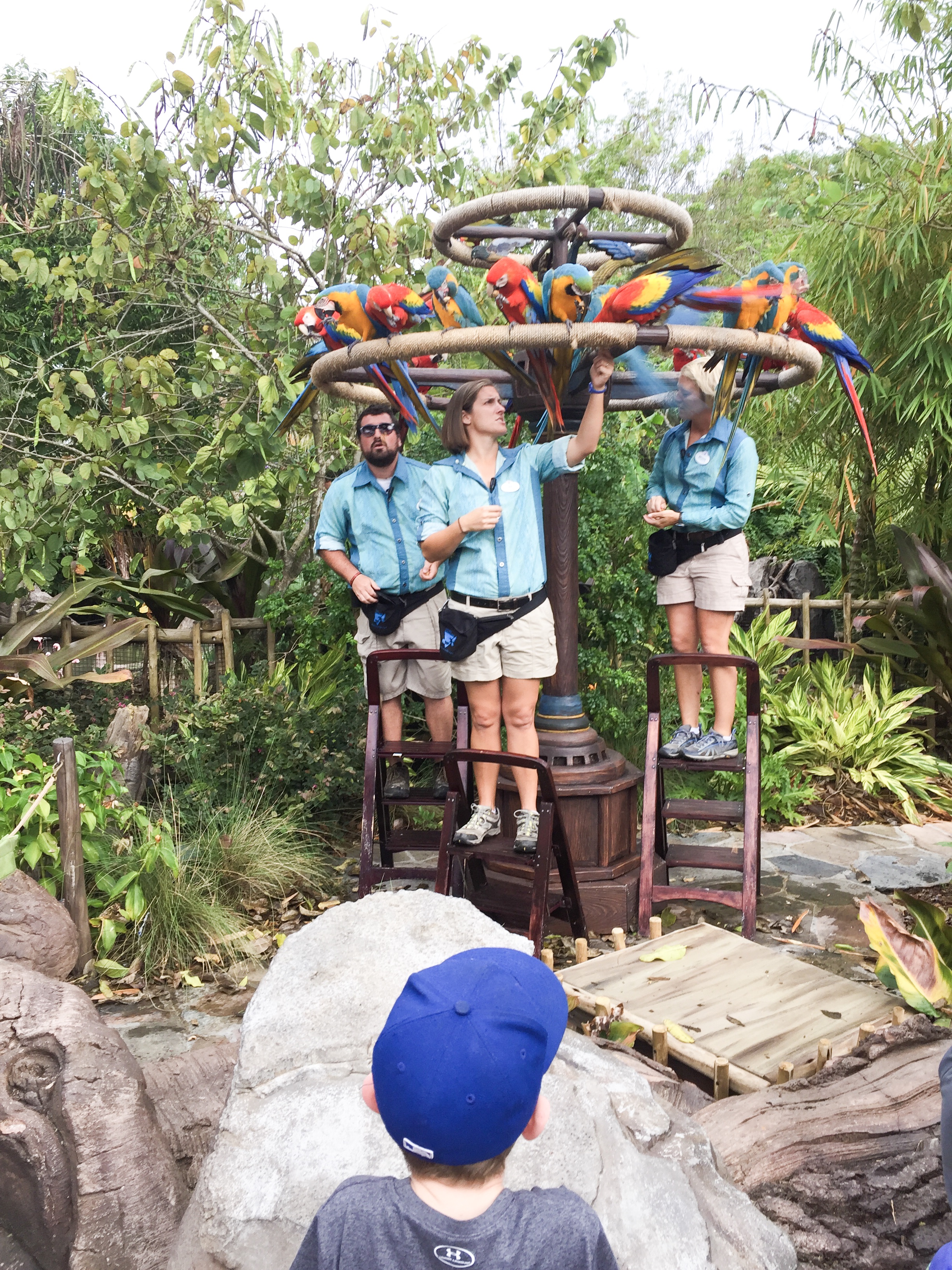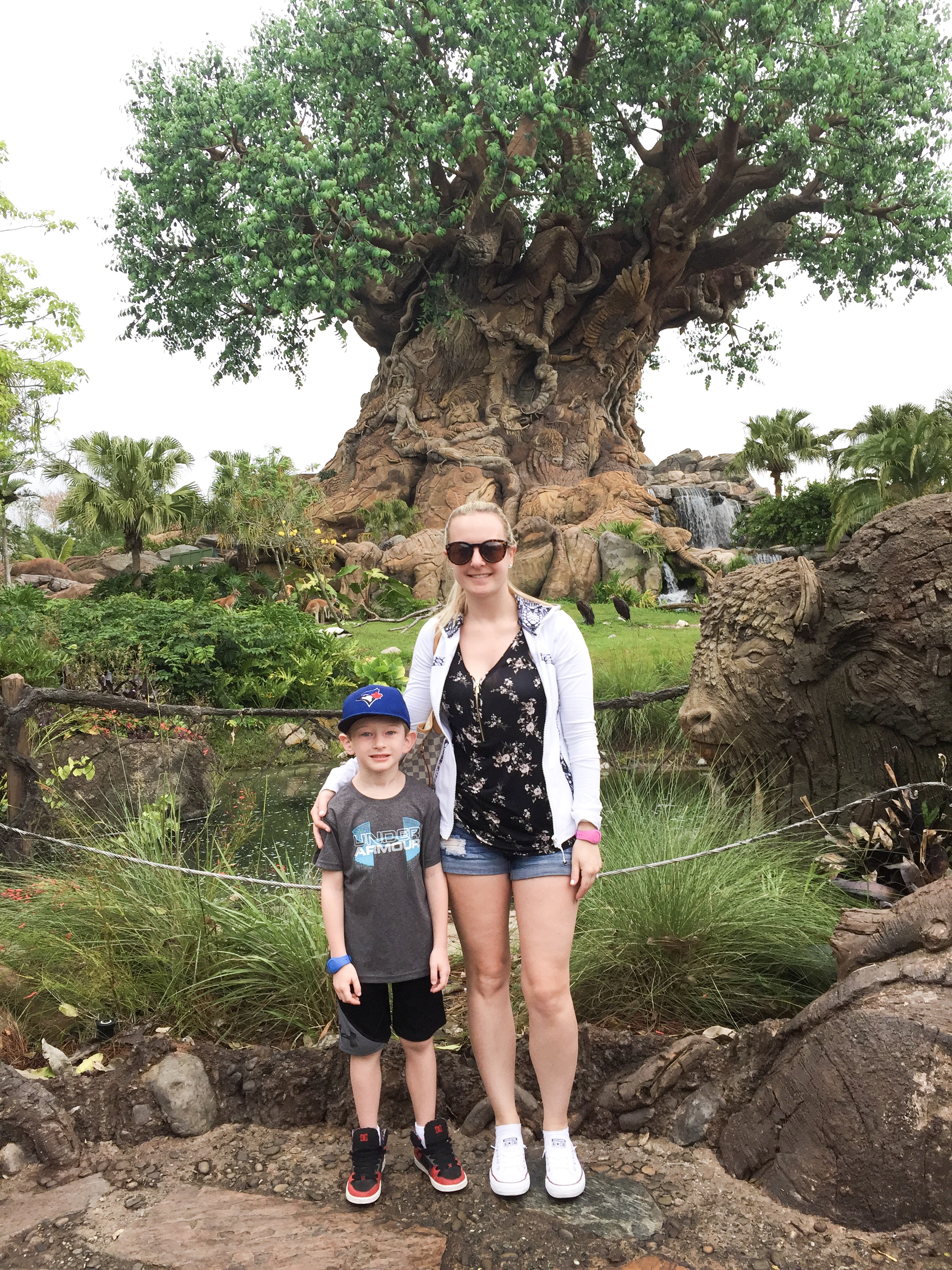 The first thing we saw when we arrived at Disney's Animal Kingdom was the Festival of the Ling King, located in the Africa section of the park. Hands down one of the best musicals I have ever been too. The show was 30 mins in length, and was so entertaining from start to finish. My kids LOVED it! They were singing along to all the songs, clapping their hands, and waving at all the characters.  It was awesome!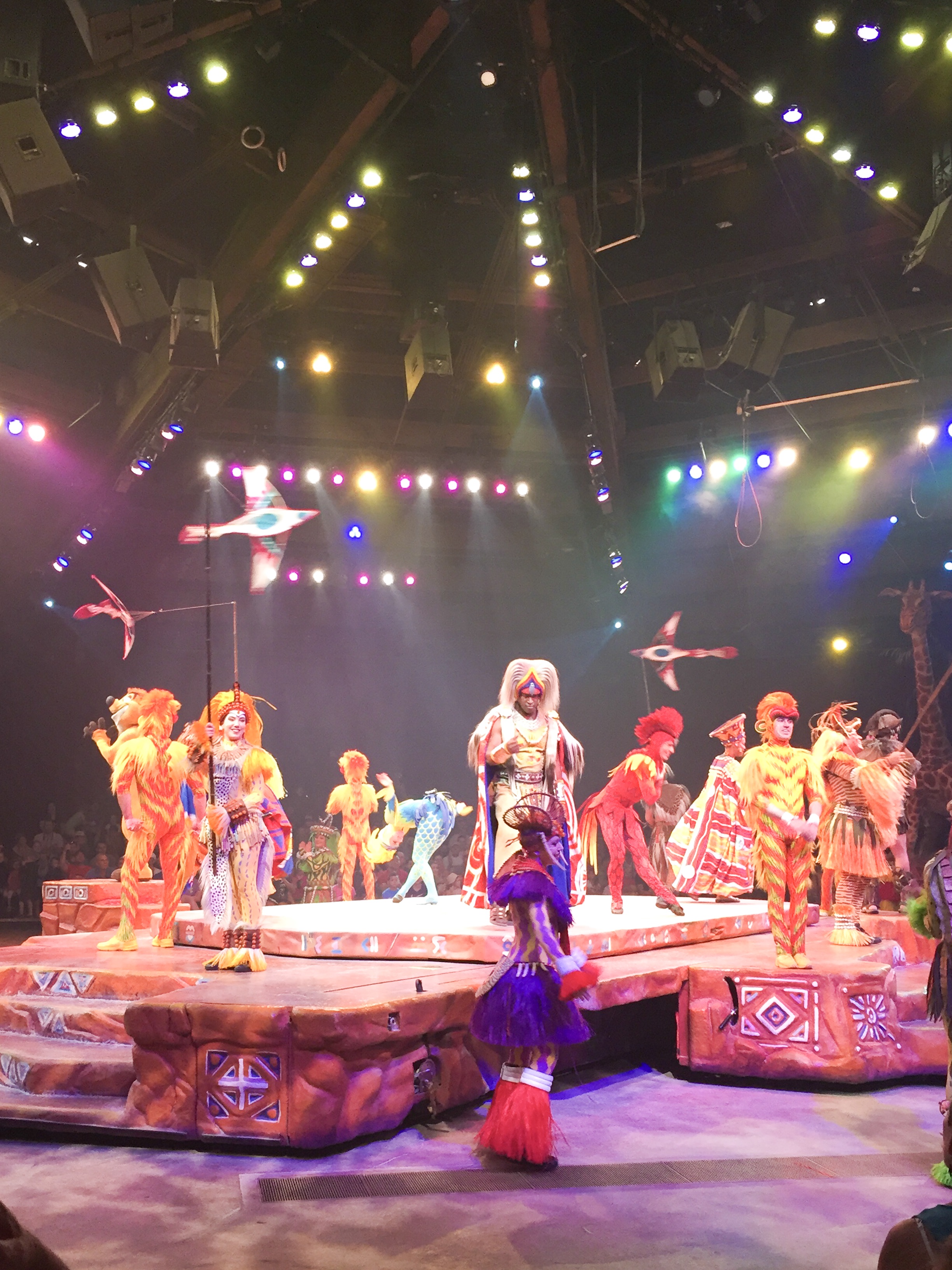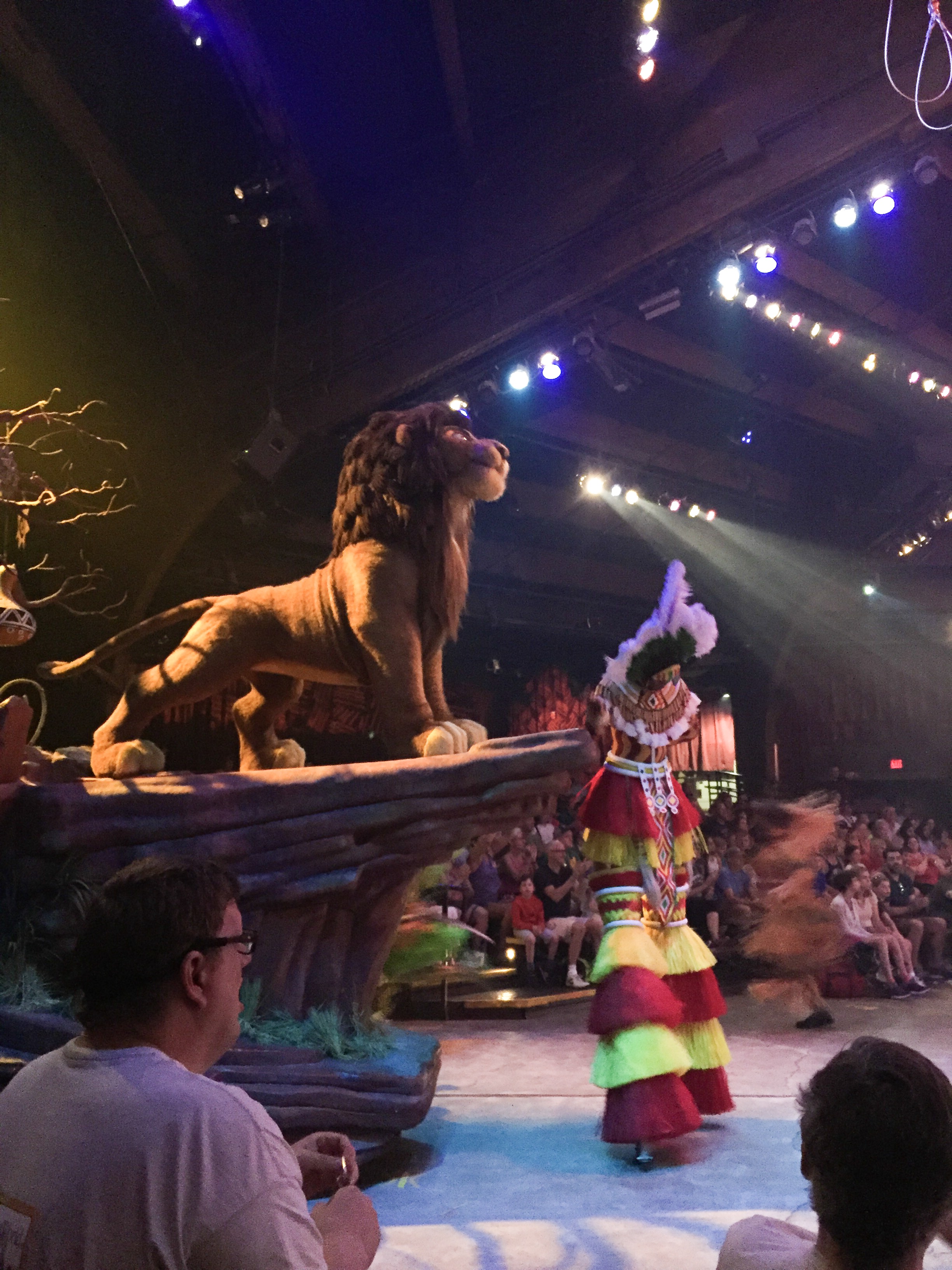 Walking through Africa….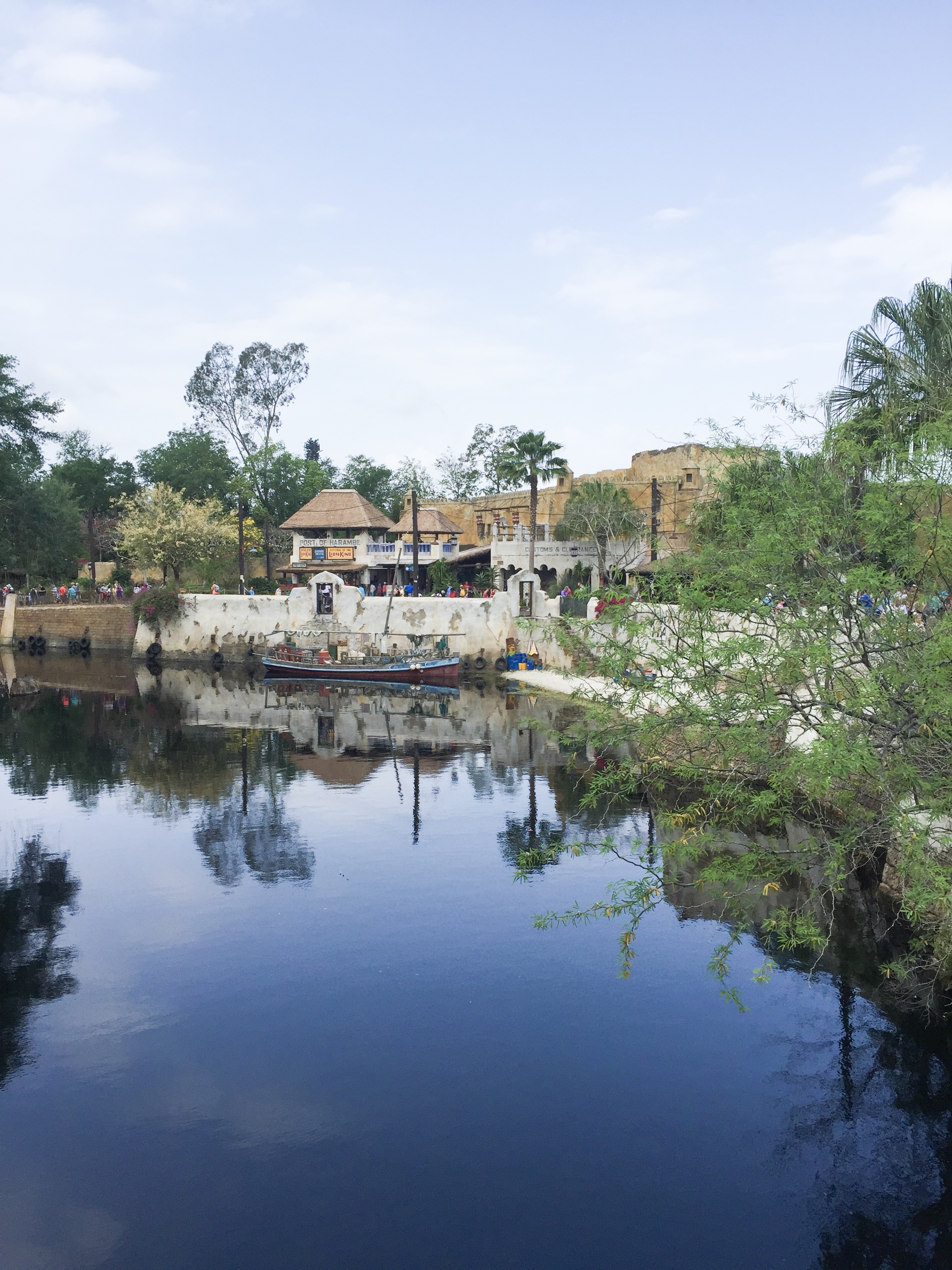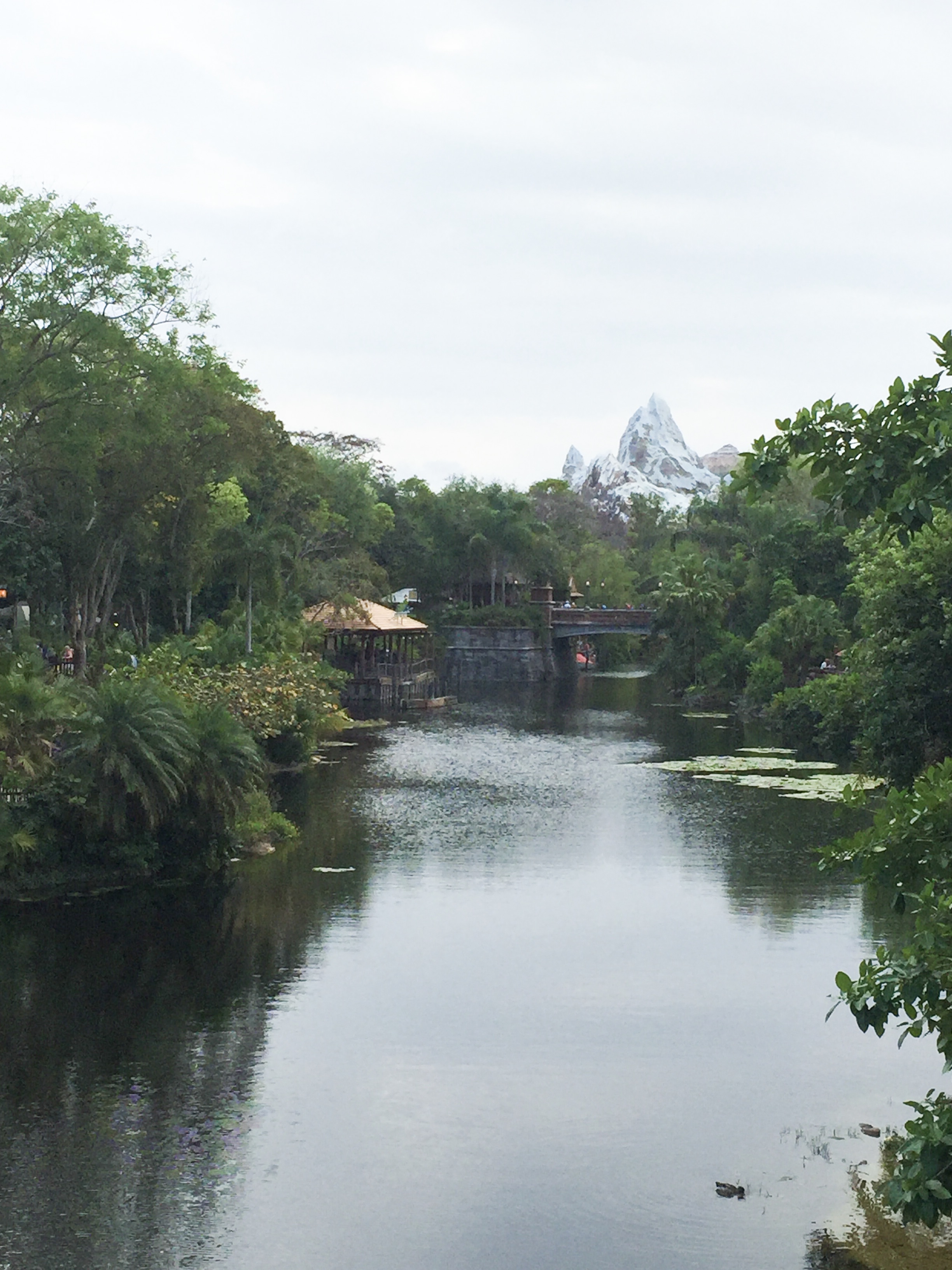 Next we headed over to DinoLand U.S.A, and I took my son on the DINOSAUR. This ride was pretty intense. You basically go into a time machine that takes you back to when Dinosaurs ruled the earth. The ride was a bit rough, and jerked you from side to side, but my son still loved it.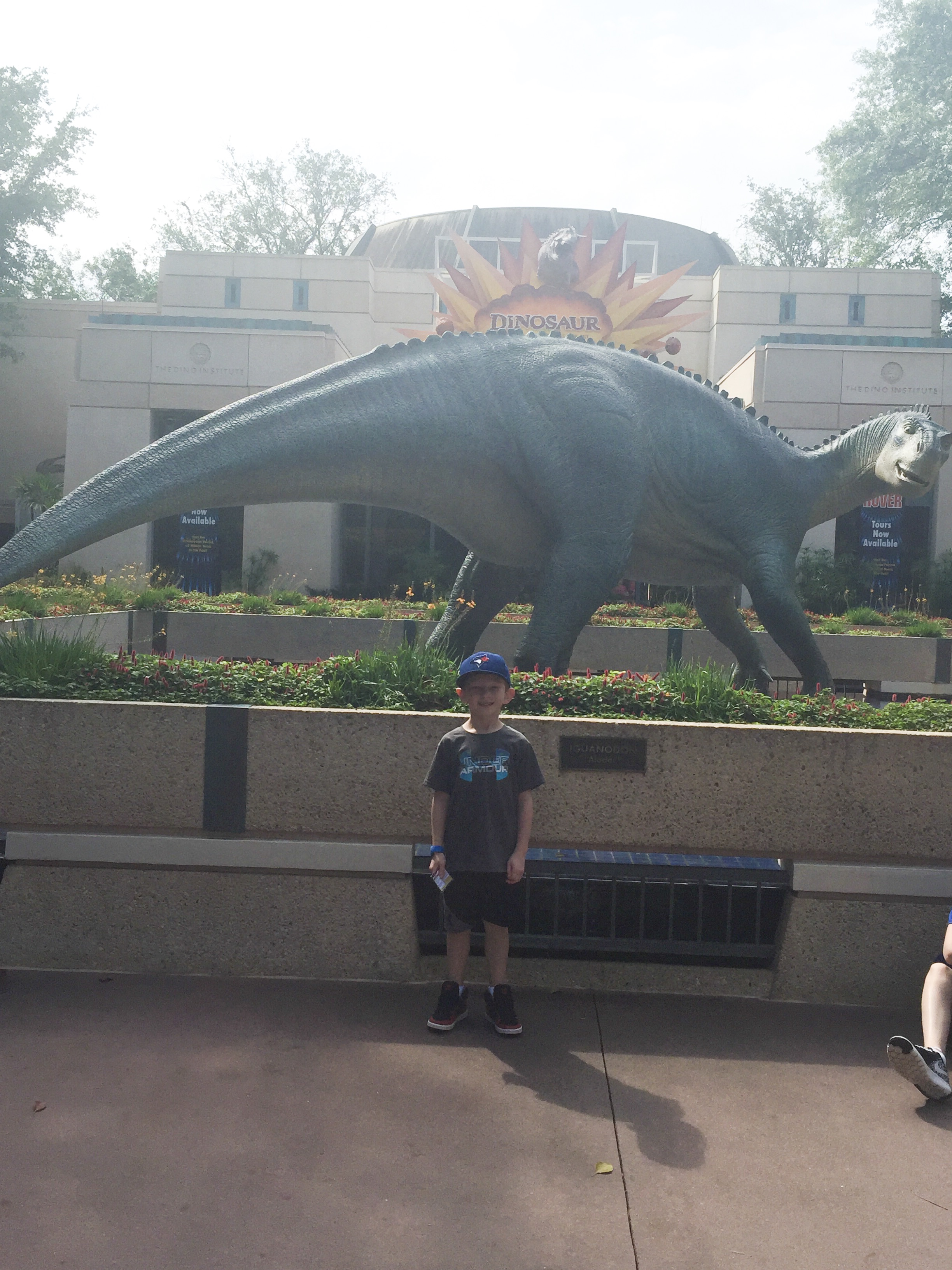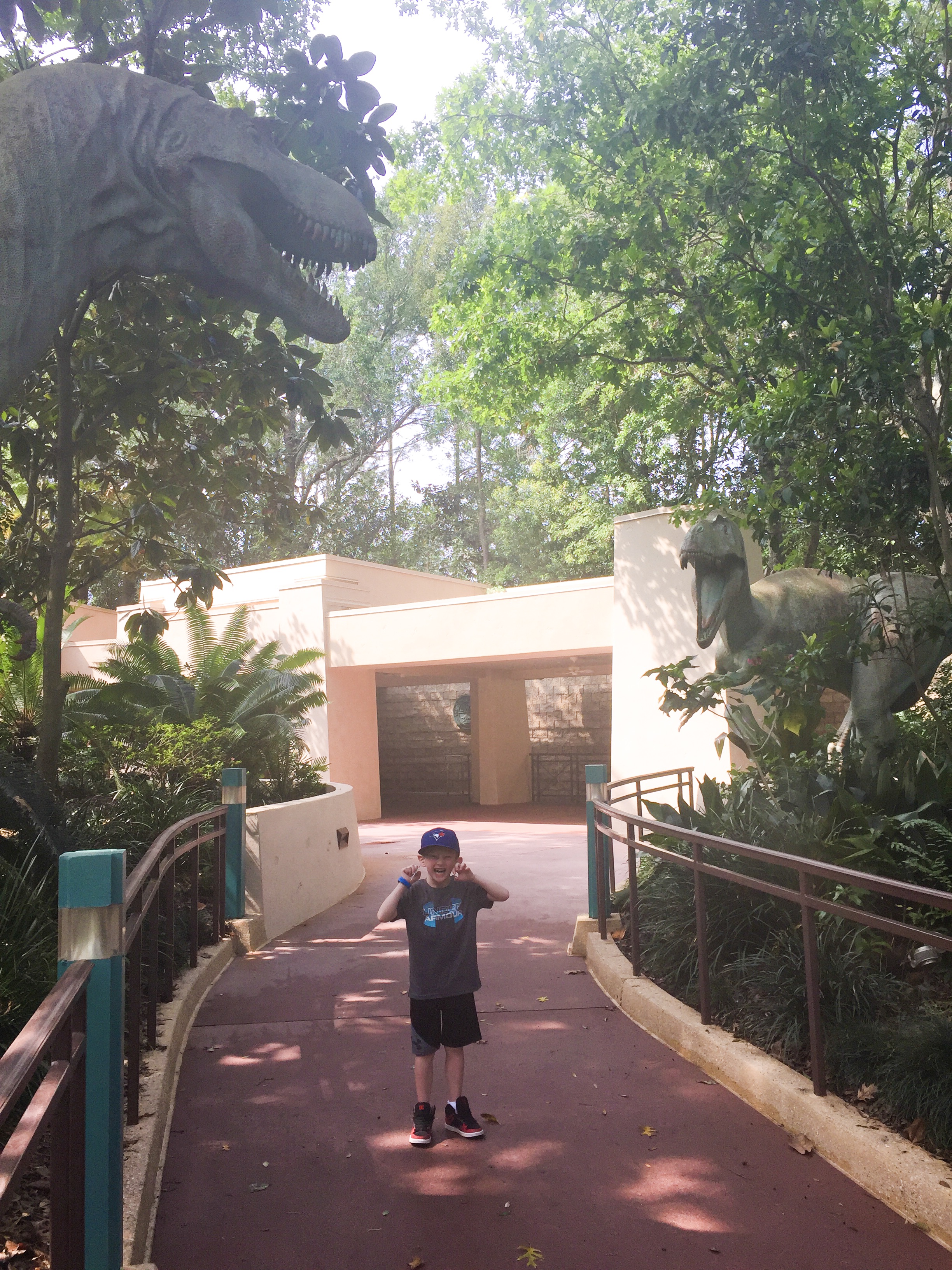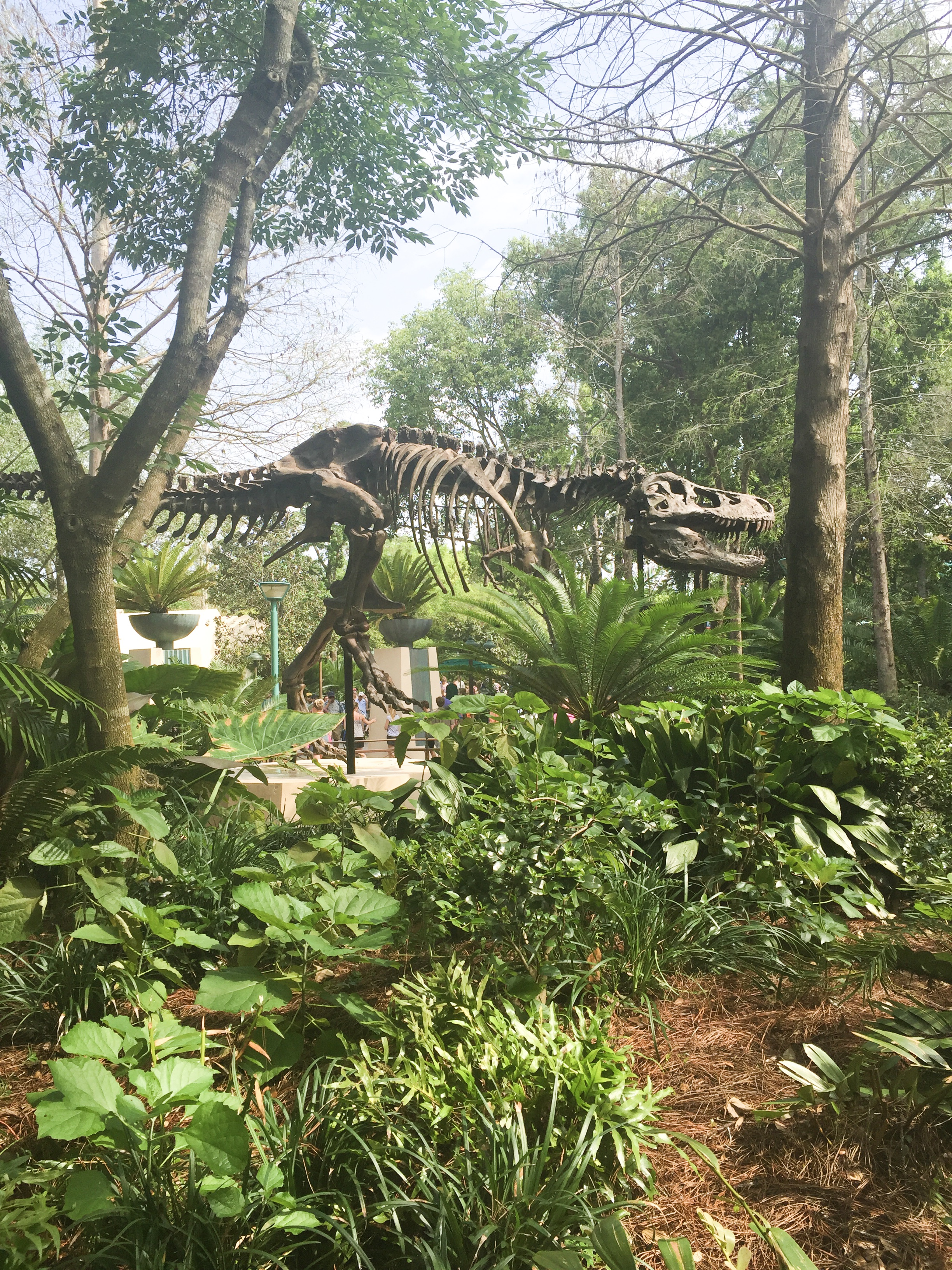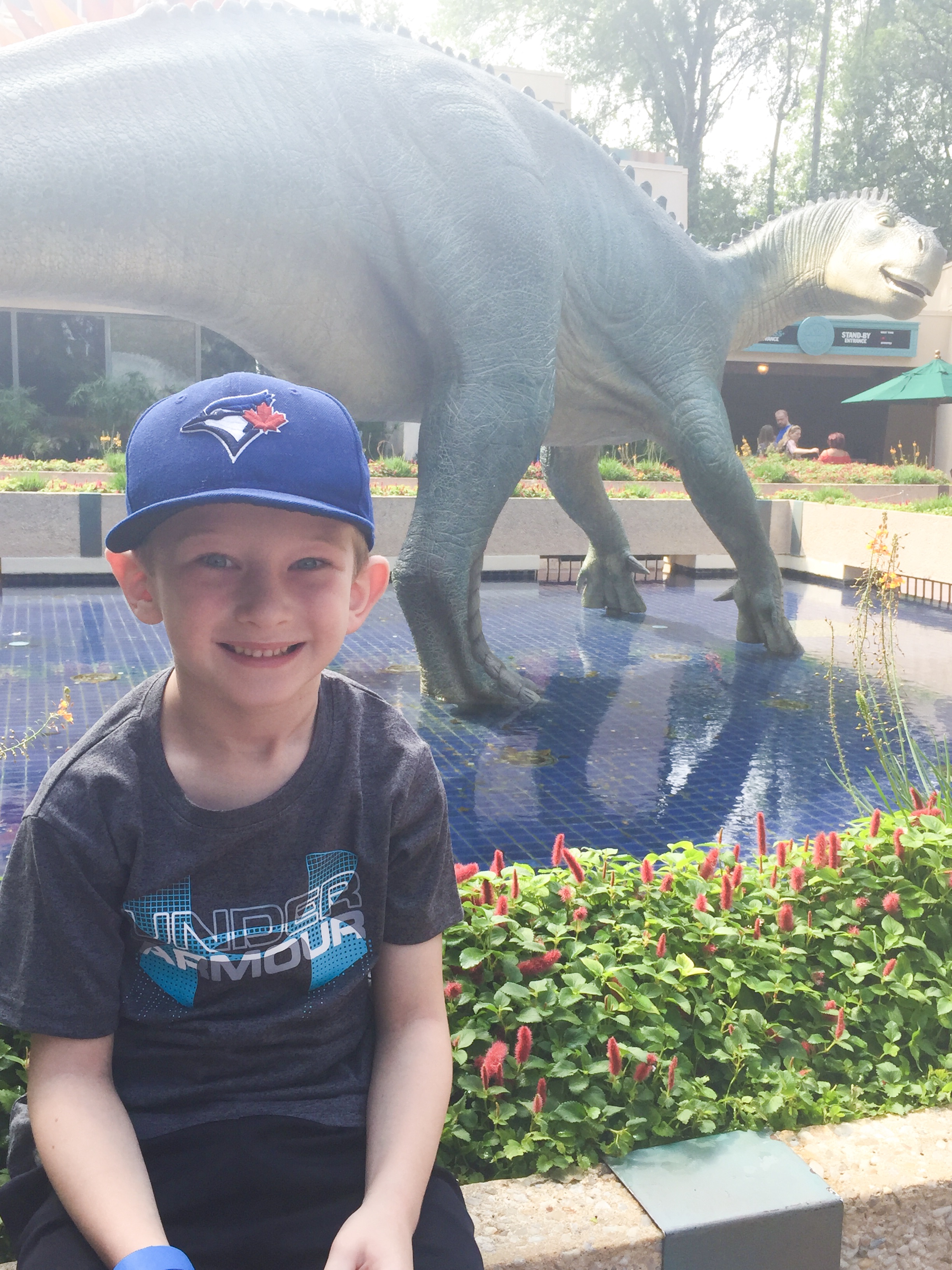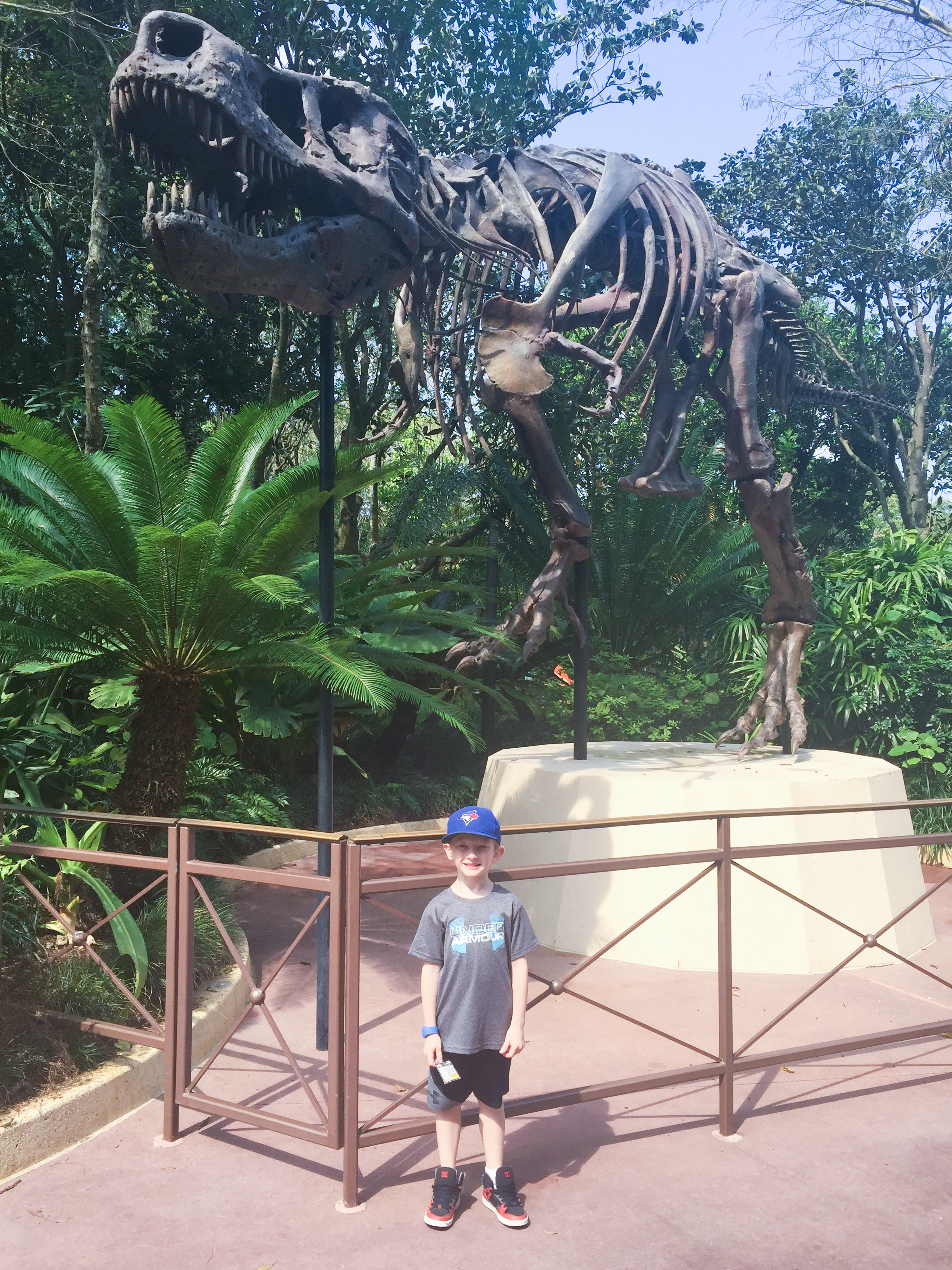 We spent most of our time in DinoLand U.S.A. because both my kids are pretty crazy about Dinosaurs right now. Well, my son is, my daughter just likes them because he does, lol!
After lunch, we hung out at Dino- Rama for a bit. The kids went on a few Dinosaur themed rides, while we waited for our time slot for our next ride to come up, because we had a fast pass.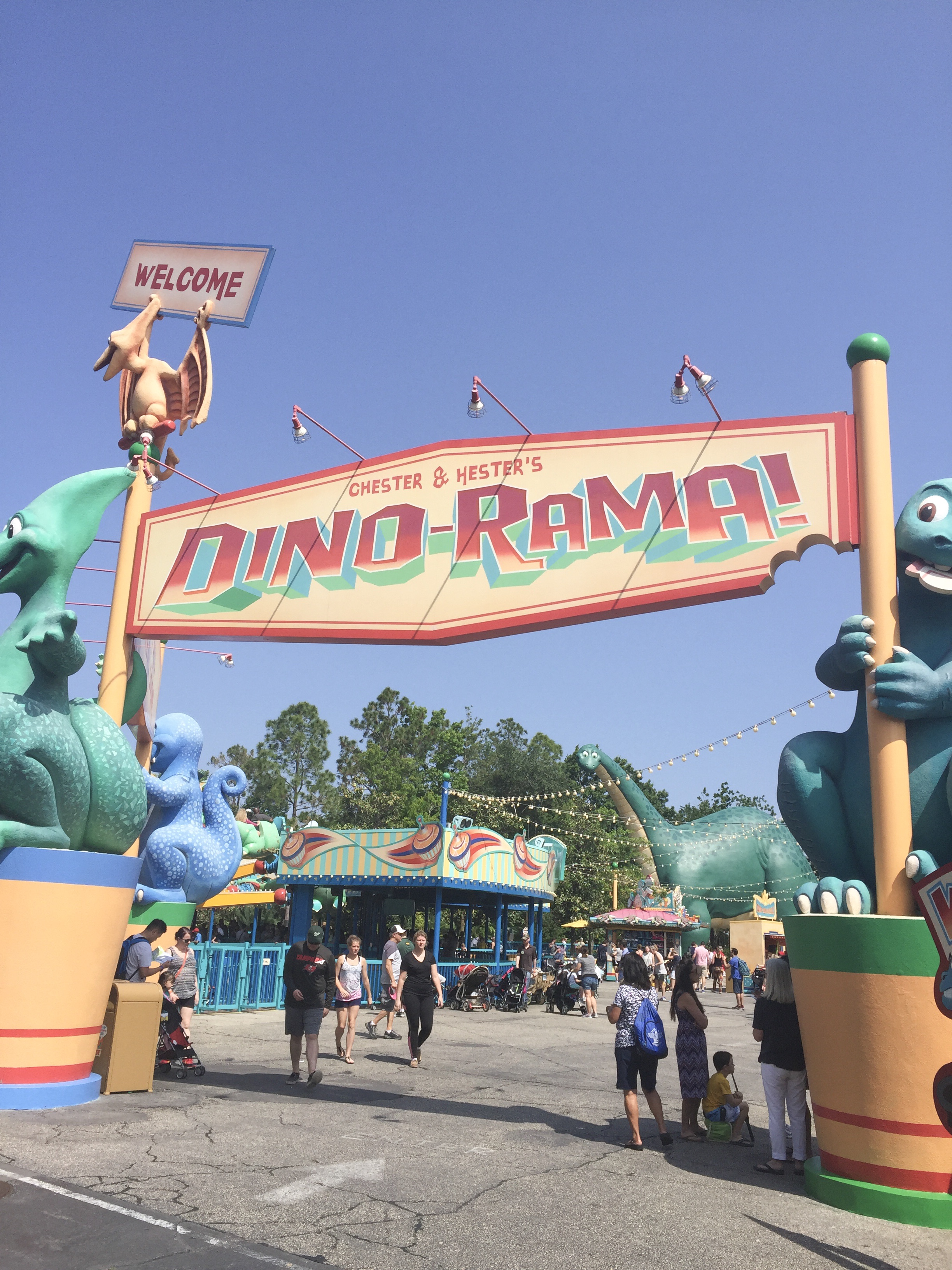 Another fun place we visited in DinoLand U.S.A was The Boneyard. The kids had a blast here. It was a huge Dinosaur dig-site playground. They got to dig for dinosaur bones, climb stairs/cargo nets, walk over bridges, and go down slides.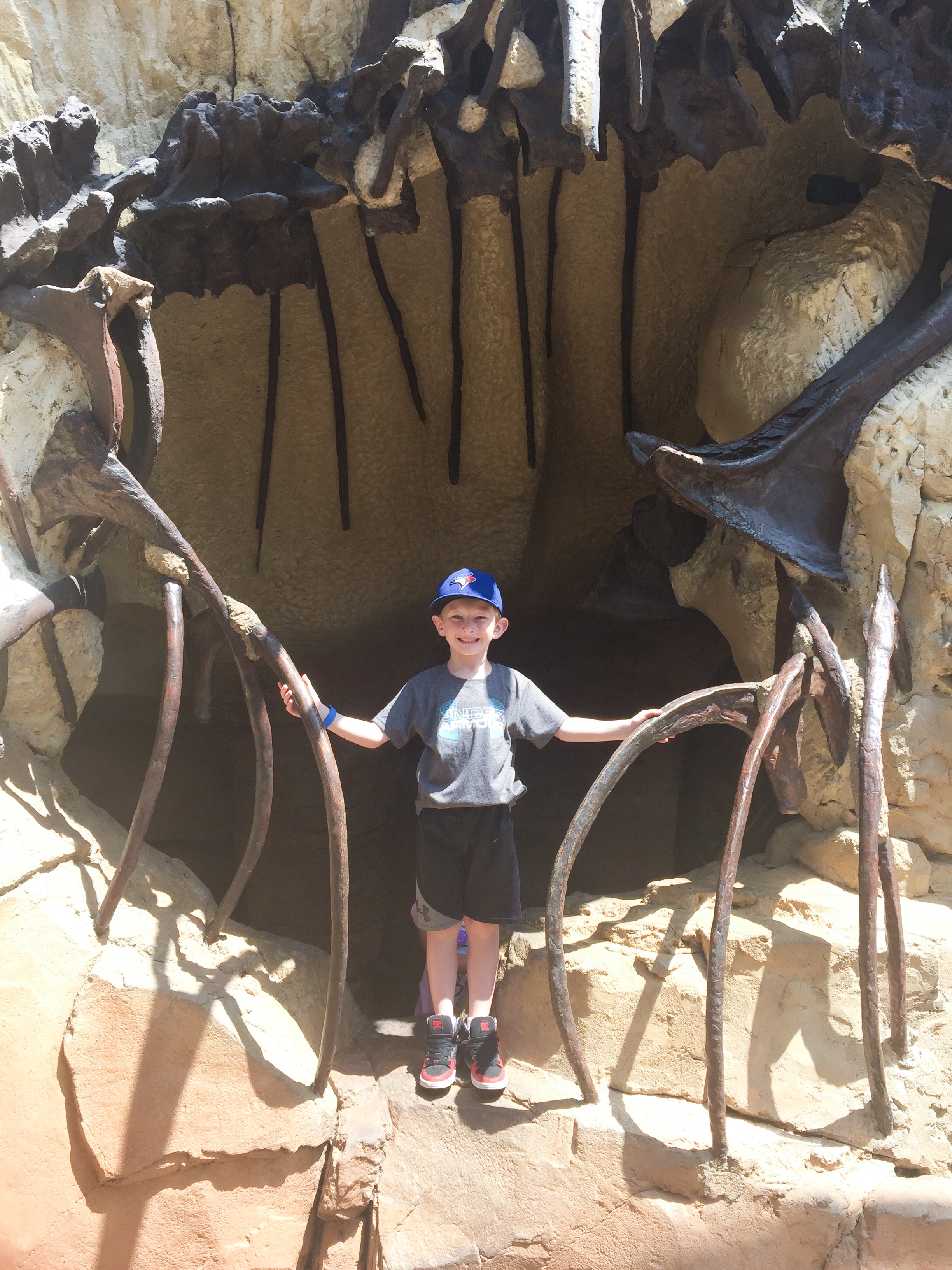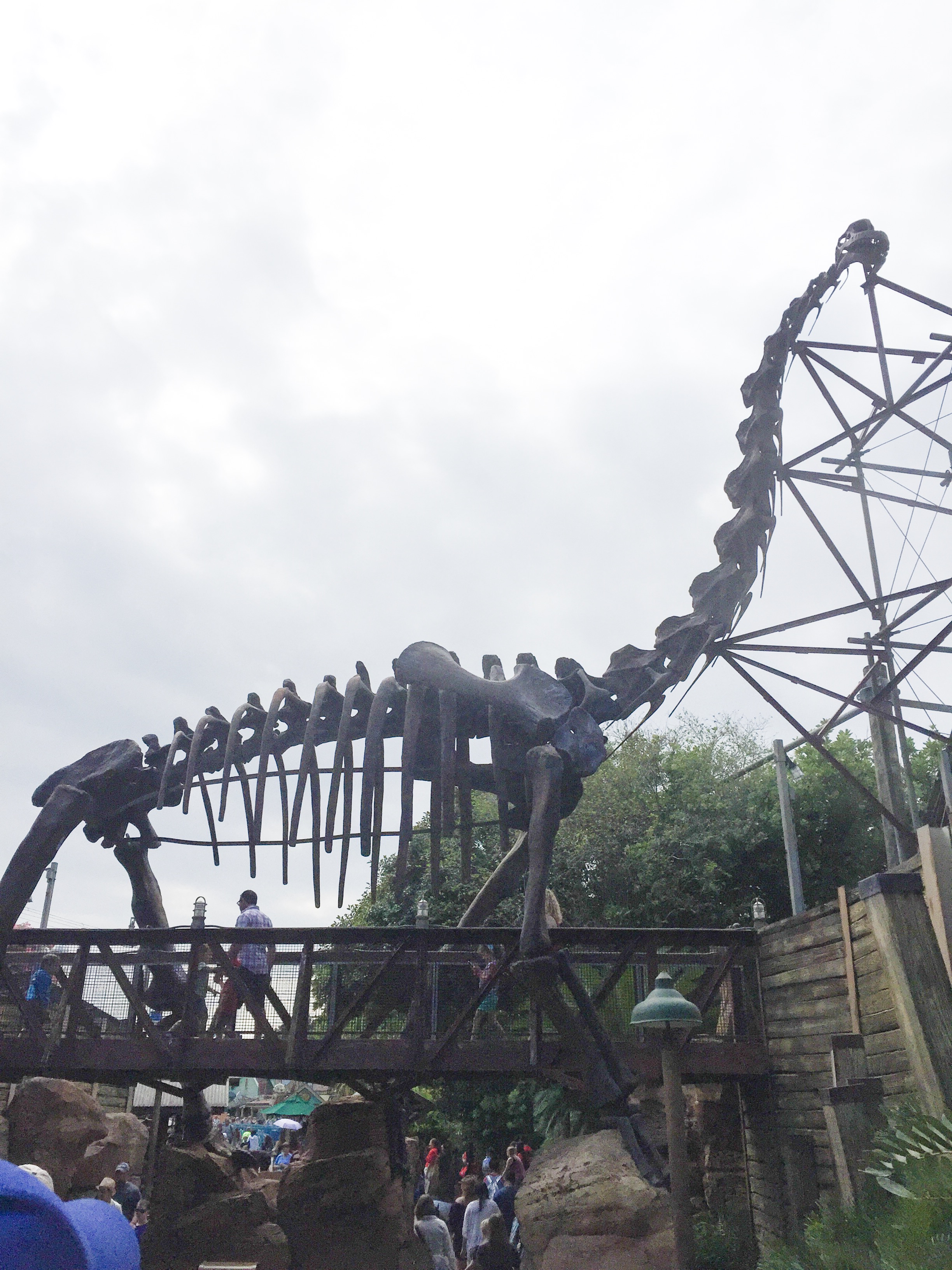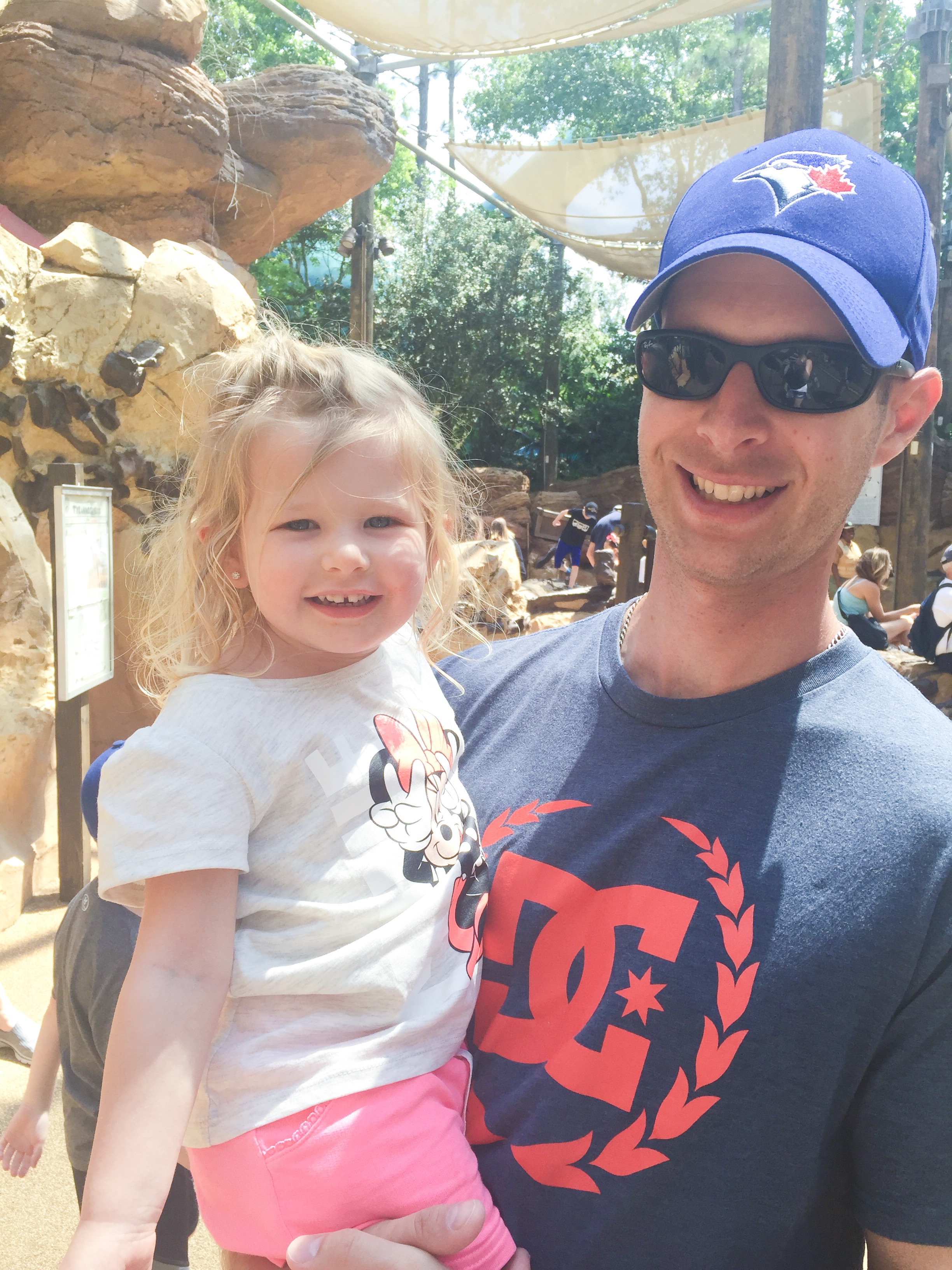 Finally, we headed  back to Africa to enjoy one last ride before heading to Magic Kingdom. We went on the Kilimanjaro Safaris! We took a safari ride in a jeep through the lush African savanna. Boy was saving the best for last an understatement! This ride was AMAZING! We saw giraffes, lions, elephants, zebra's and so much more! Definitely a must see if you're at Disney's Animal Kingdom!
New this month, they have Pandora- The World of Avatar which looks incredible!! So mad we just missed seeing this by a couple of months. I guess that will be our excuse to go back!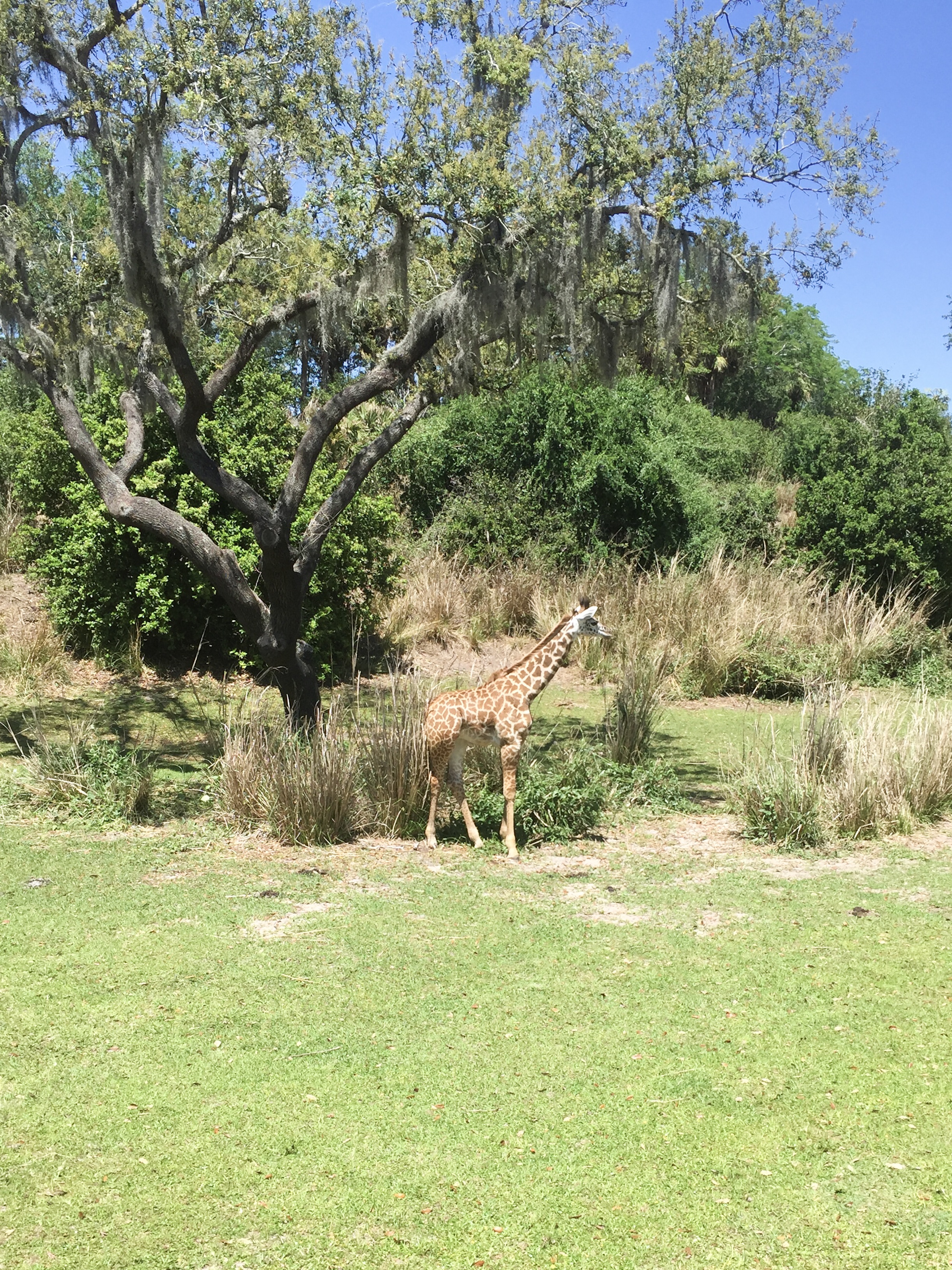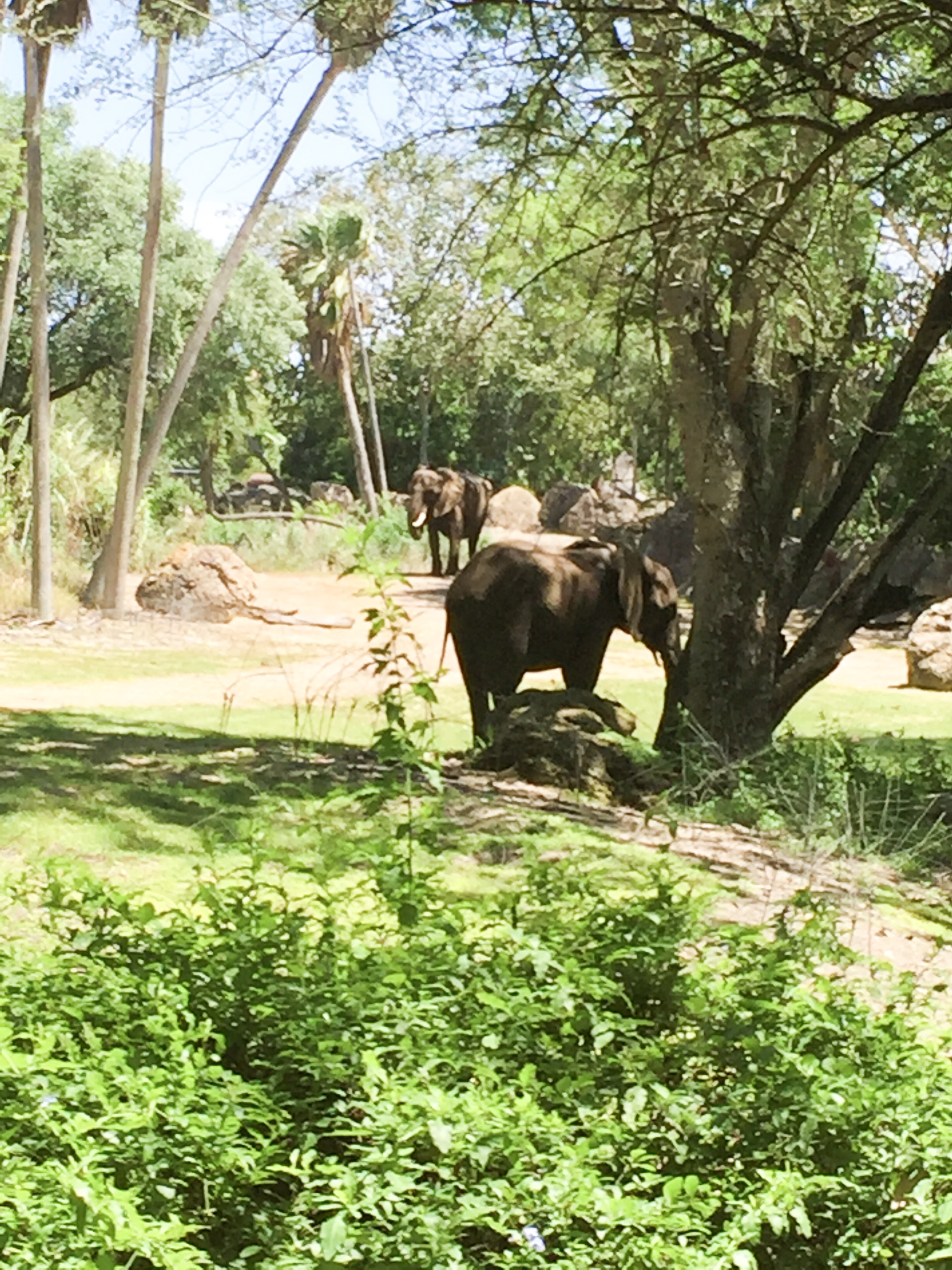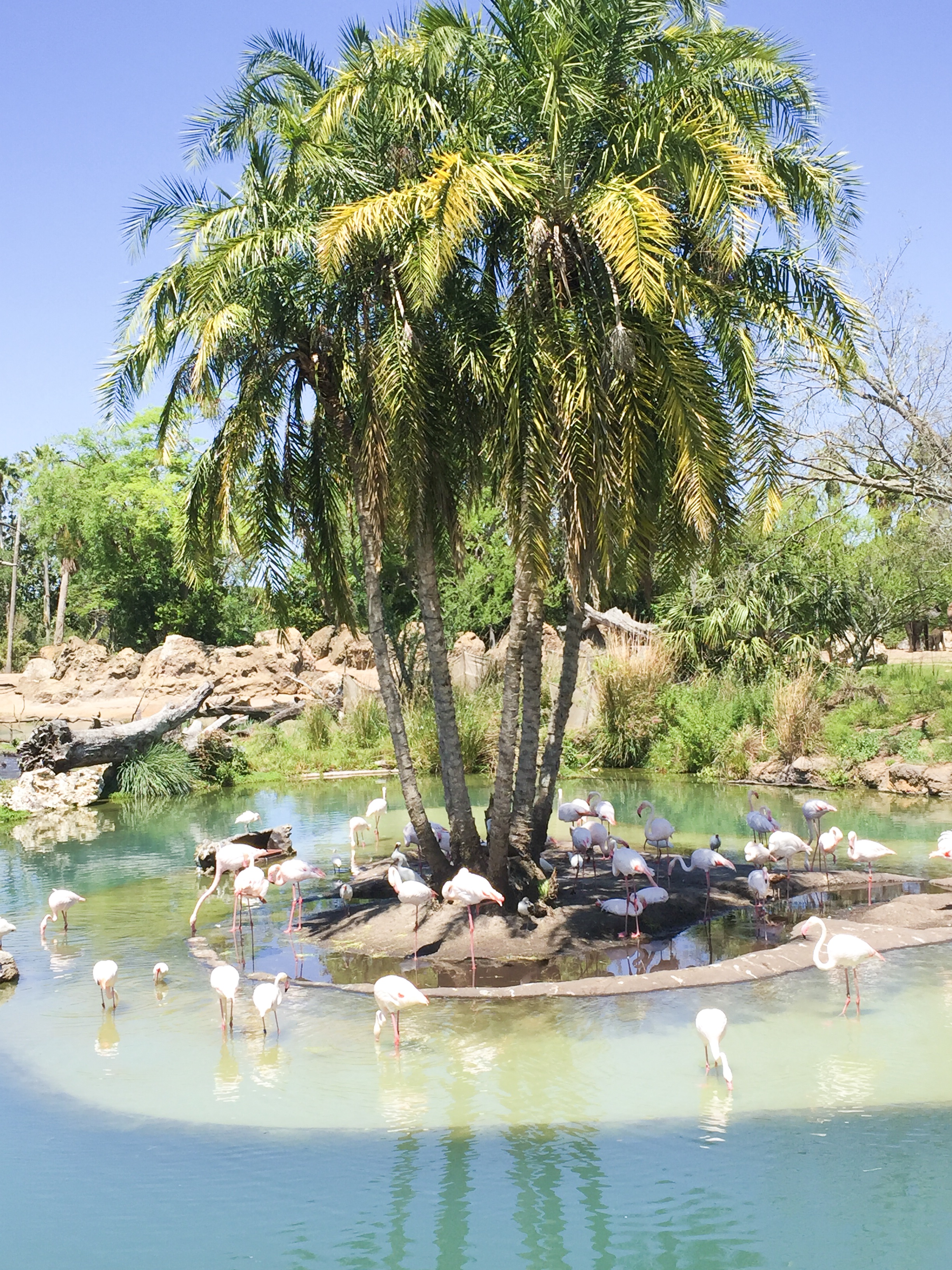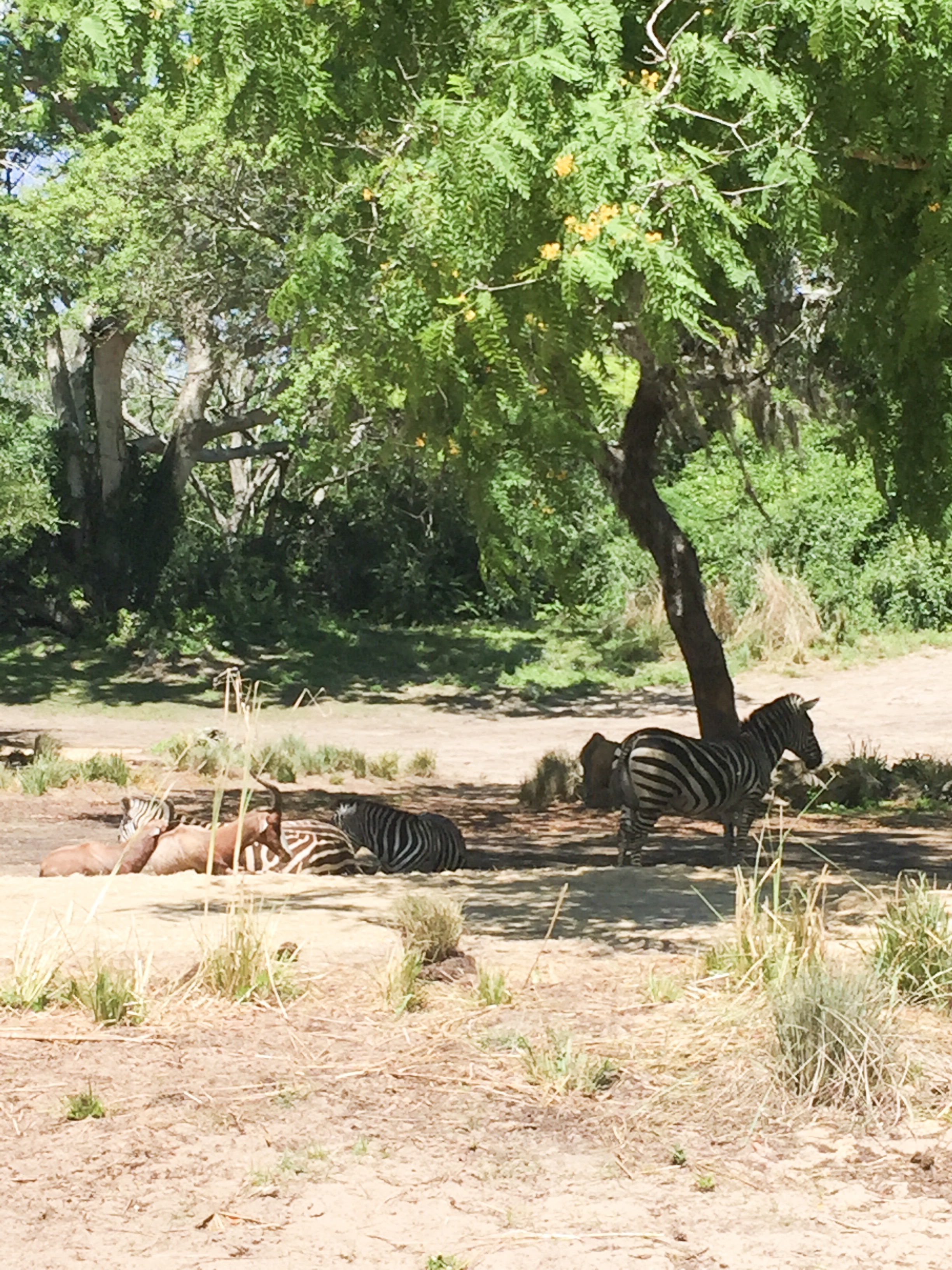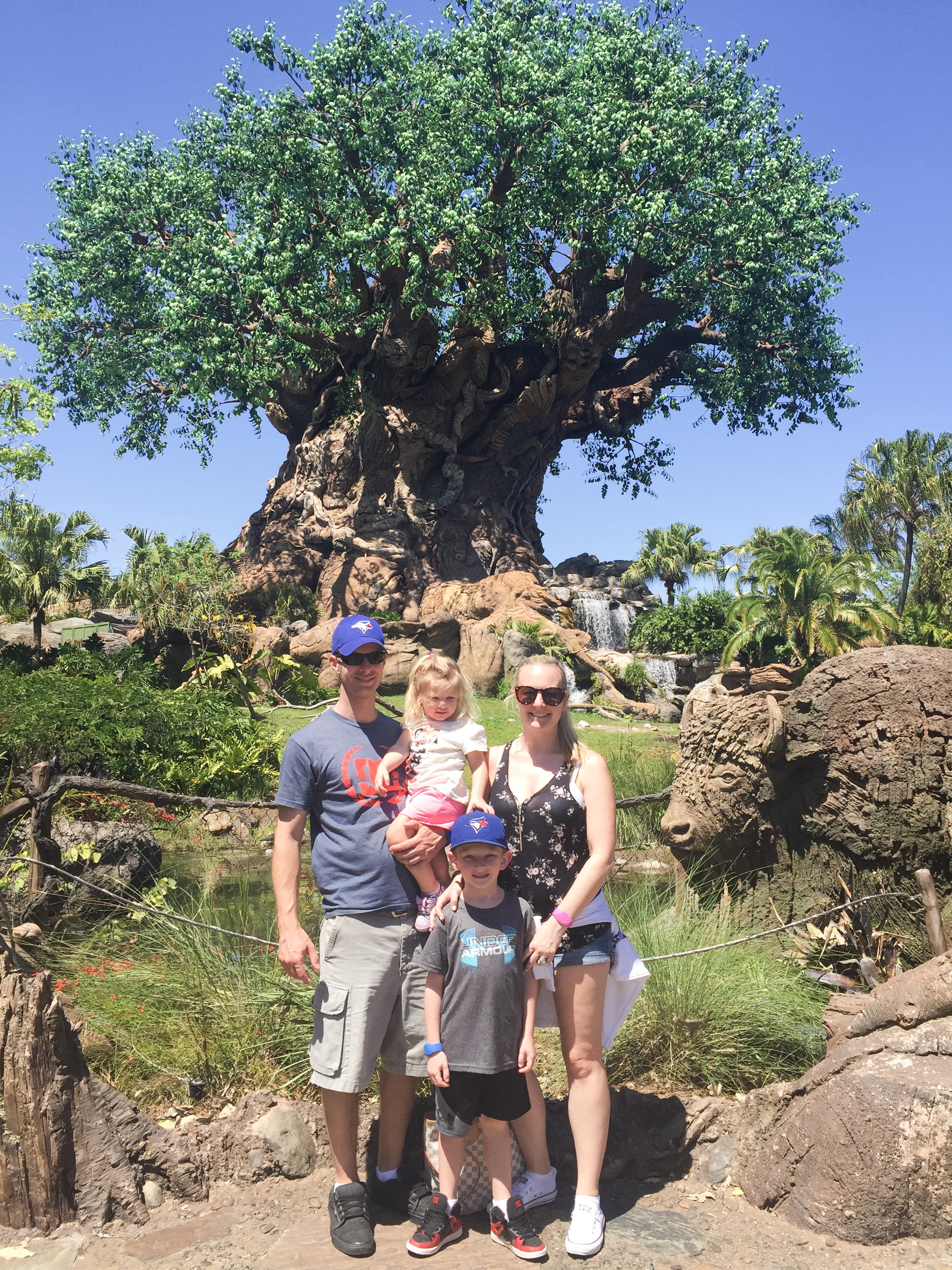 As soon as we were done at Animal Kingdom, we hopped on a shuttle bus that took us to Magic Kingdom. We took our son a few years ago, but this year was our daughter's first time. Personally, I think a trip to Disney World isn't complete unless you visit Magic Kingdom anyways, lol I don't think I could ever get sick of this place. It truly is magical.
Magic Kingdom is divided into 6 sections. Main Street, Tomorrowland, Fantasyland, Frontierland, Adventureland, and Liberty Square.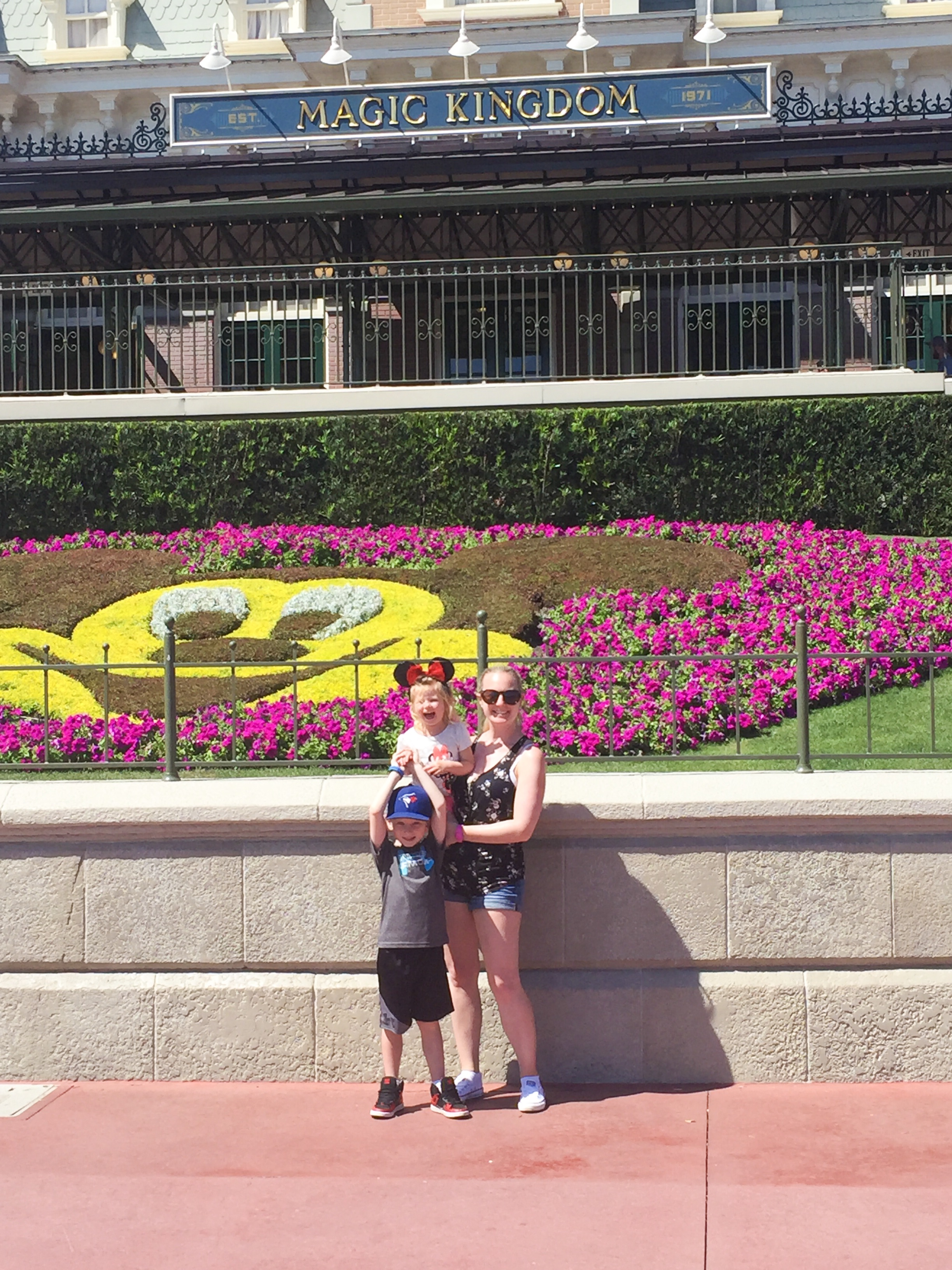 I was so happy we made it just in time for the Festival of Fantasy Parade. The parade only comes through the streets of Magic Kingdom once a day sometime in the afternoon, so make sure you check the time guide so you don't miss it. The parade is only 12 mins long, but it's amazing! Not sure who liked it more, the kids or myself!!
They have beautiful floats starring so many characters from some of your favourite Disney stories.  They even have the original music to match each theme float, and character from the story. The detail on these floats is something I have never seen before. I was just in awe.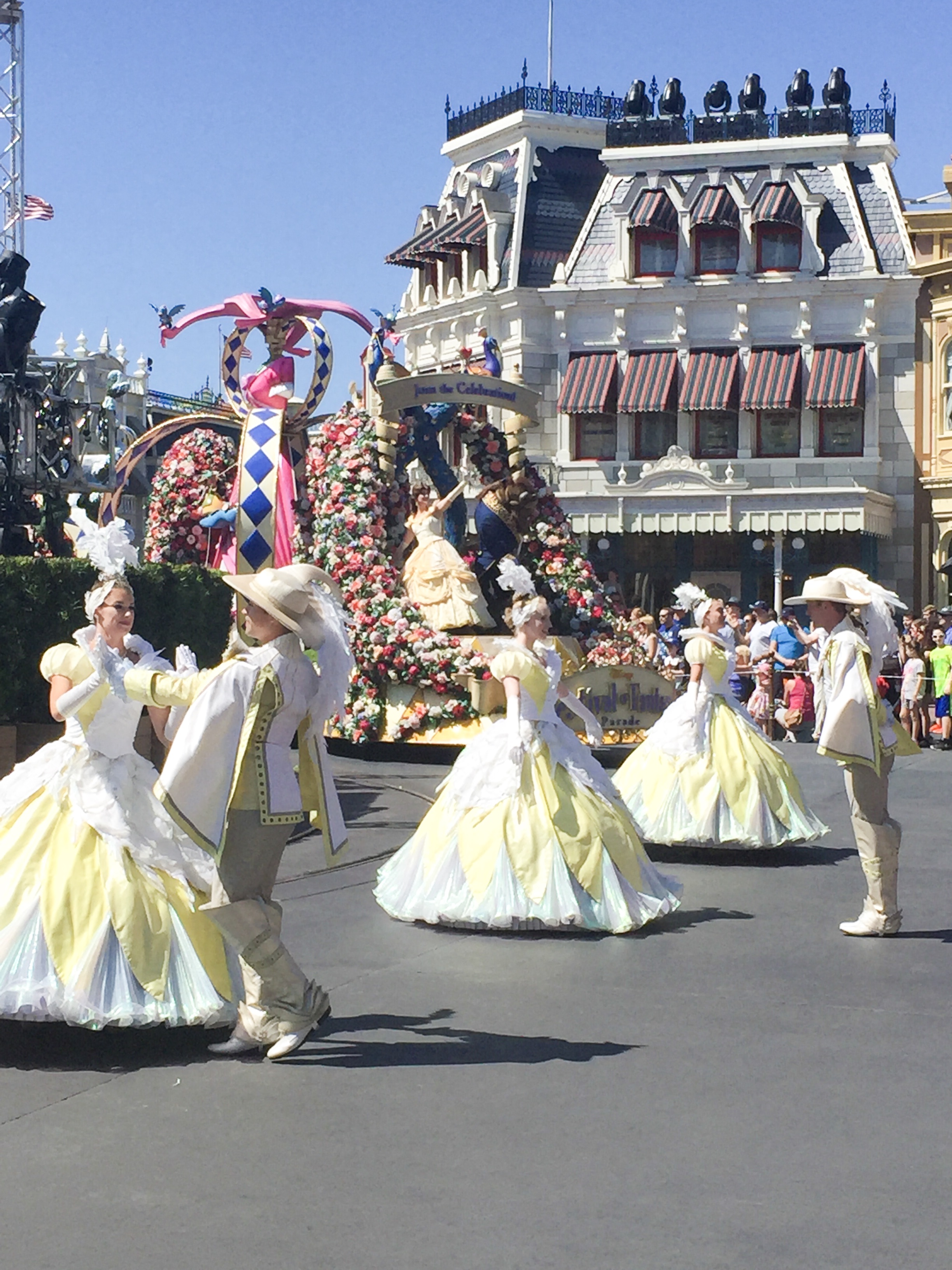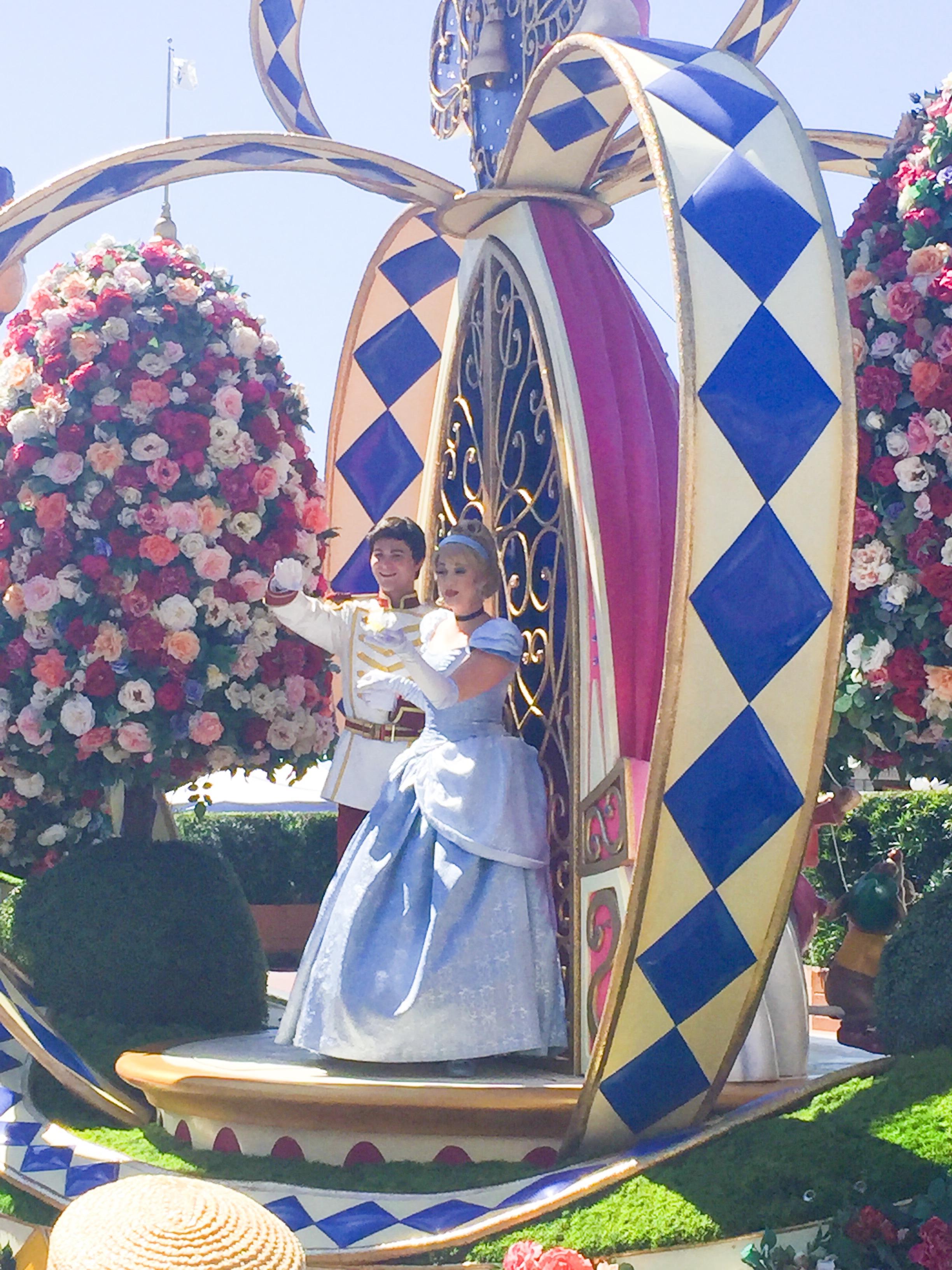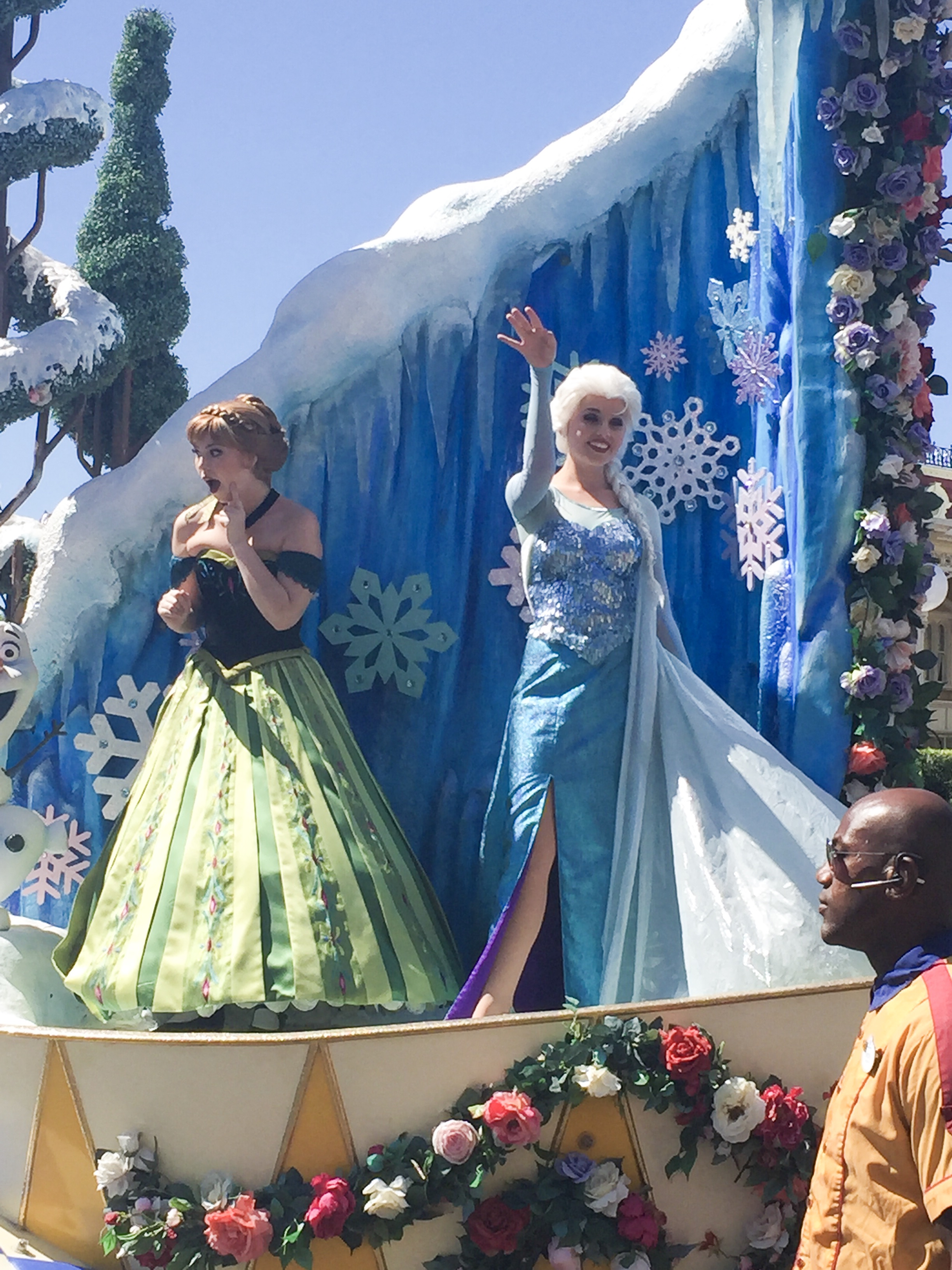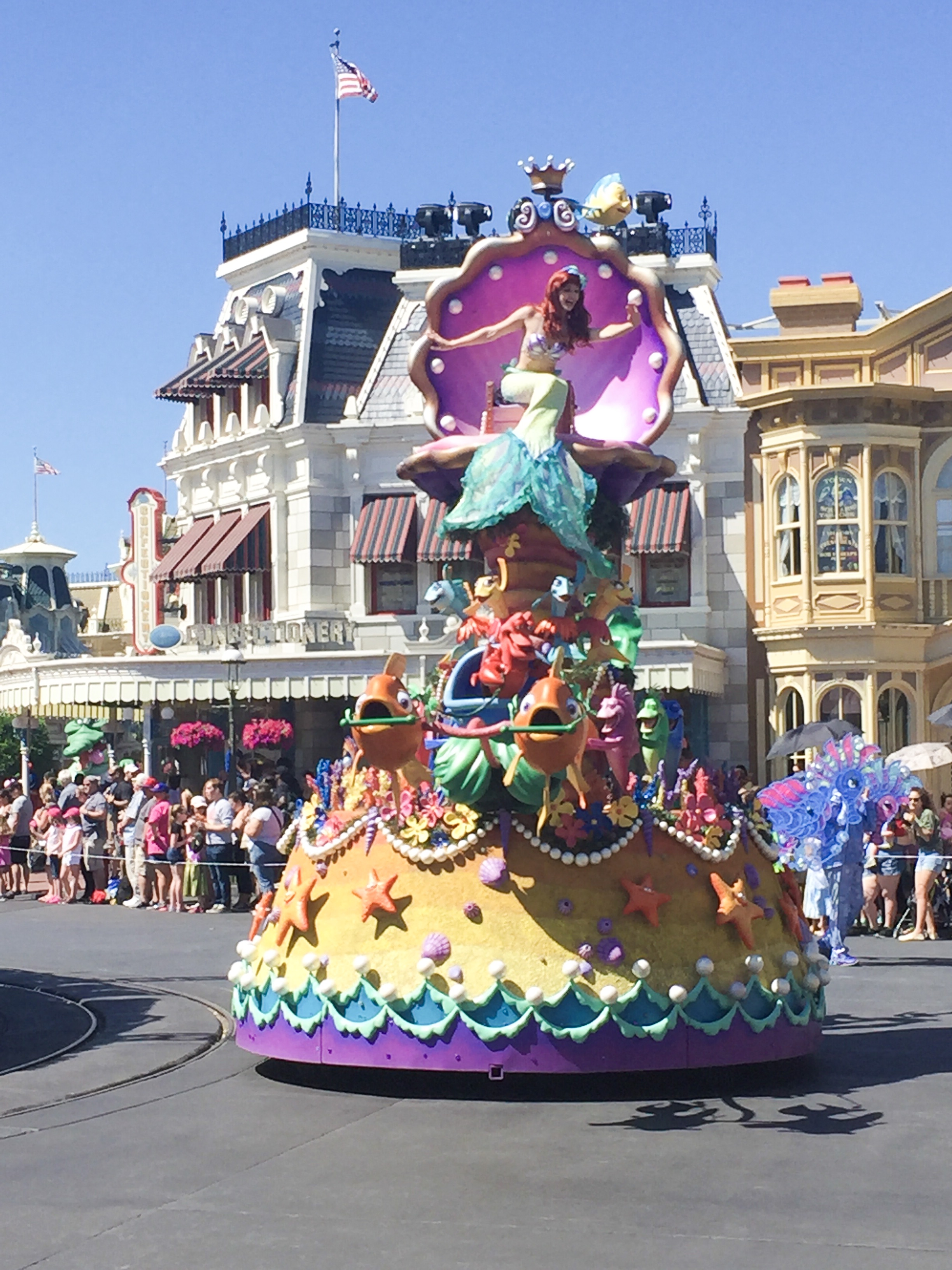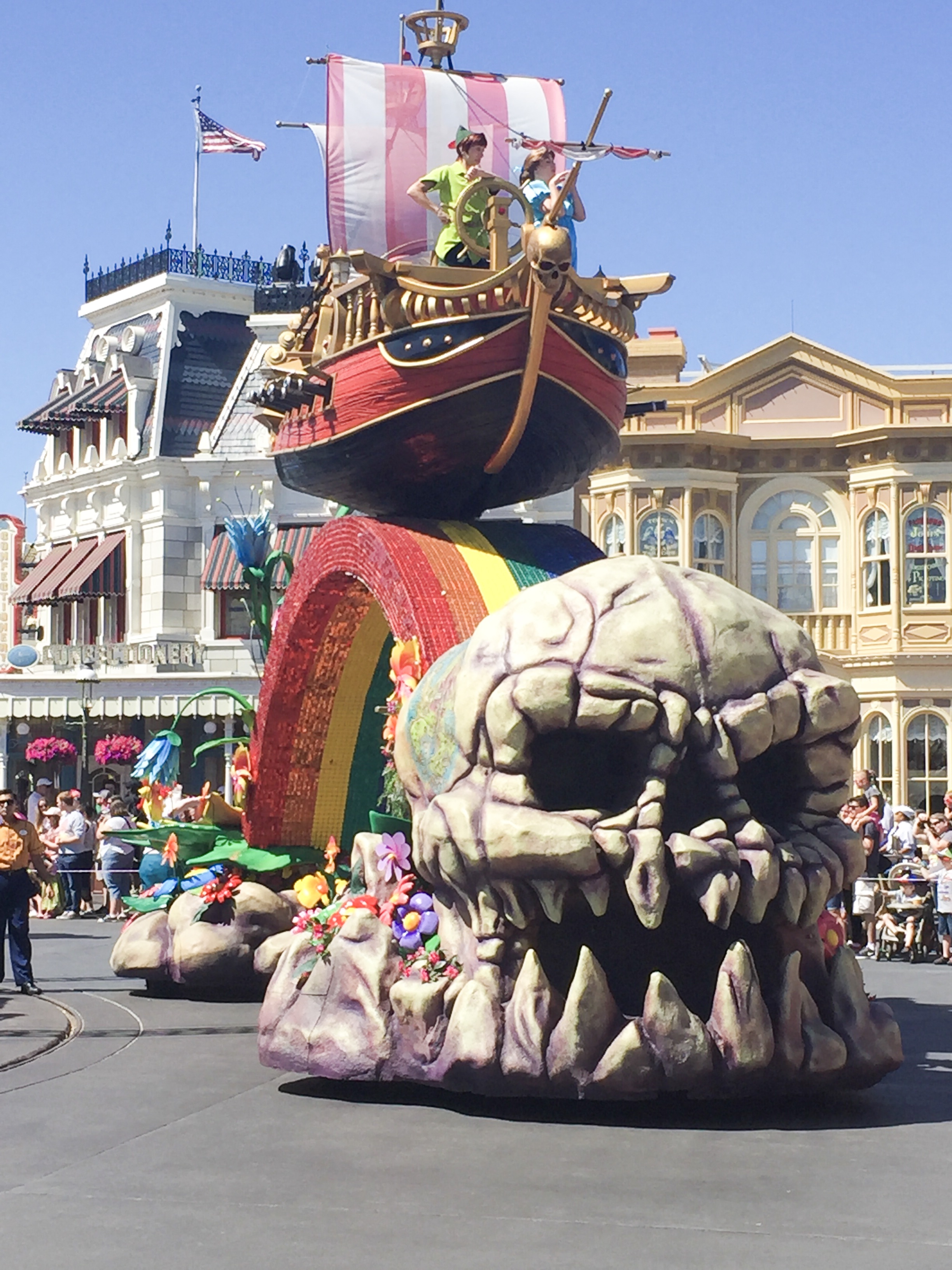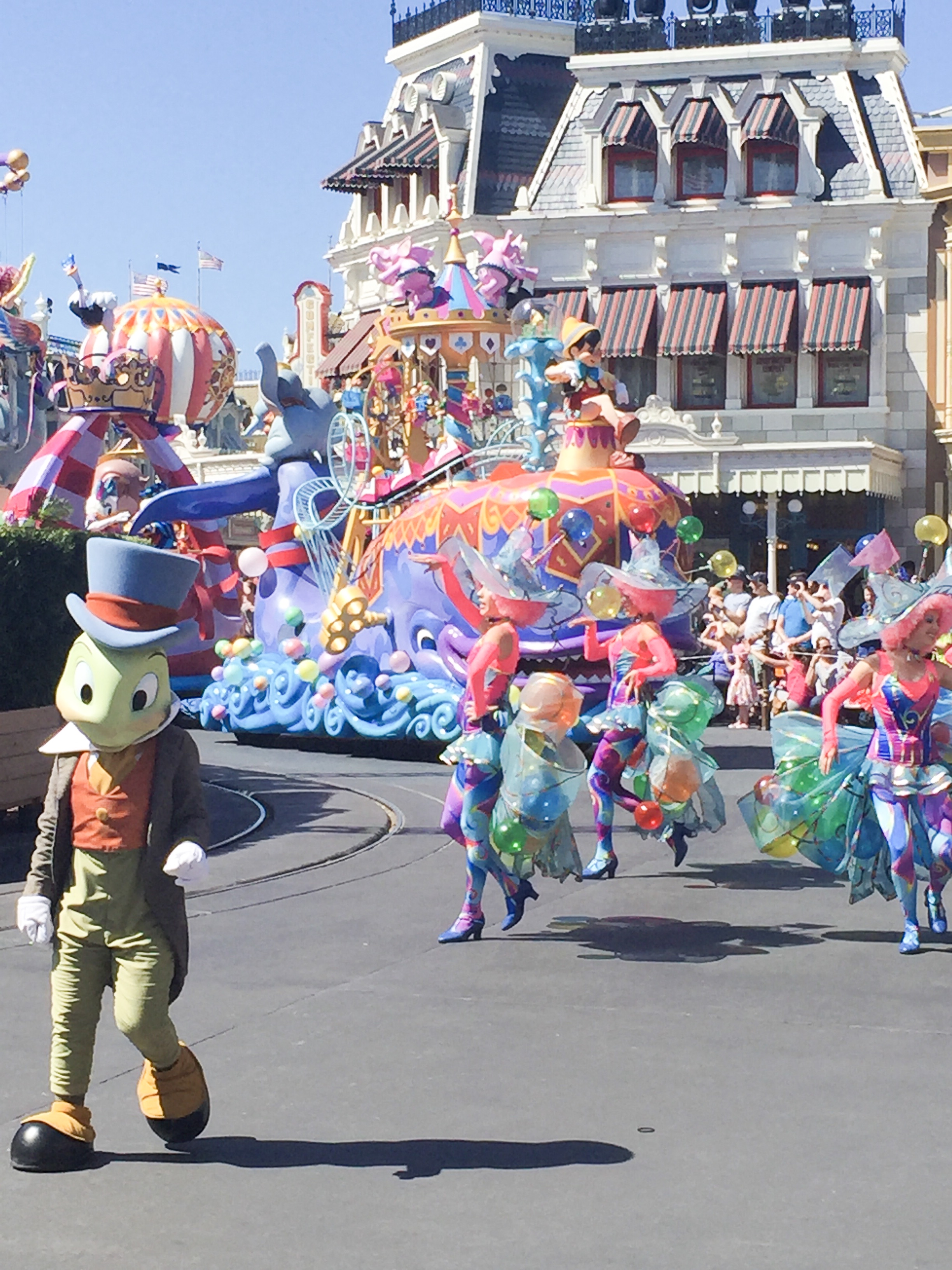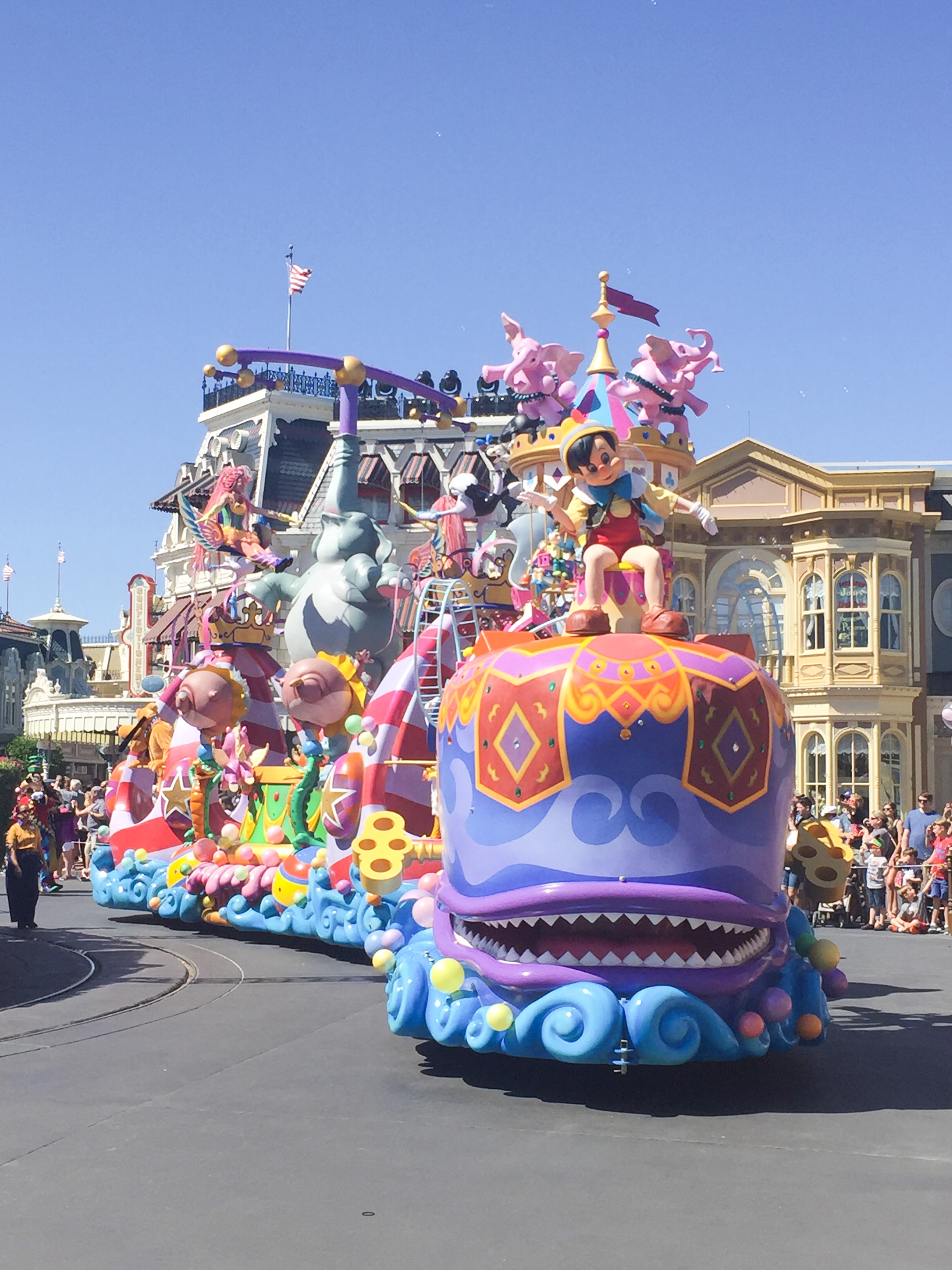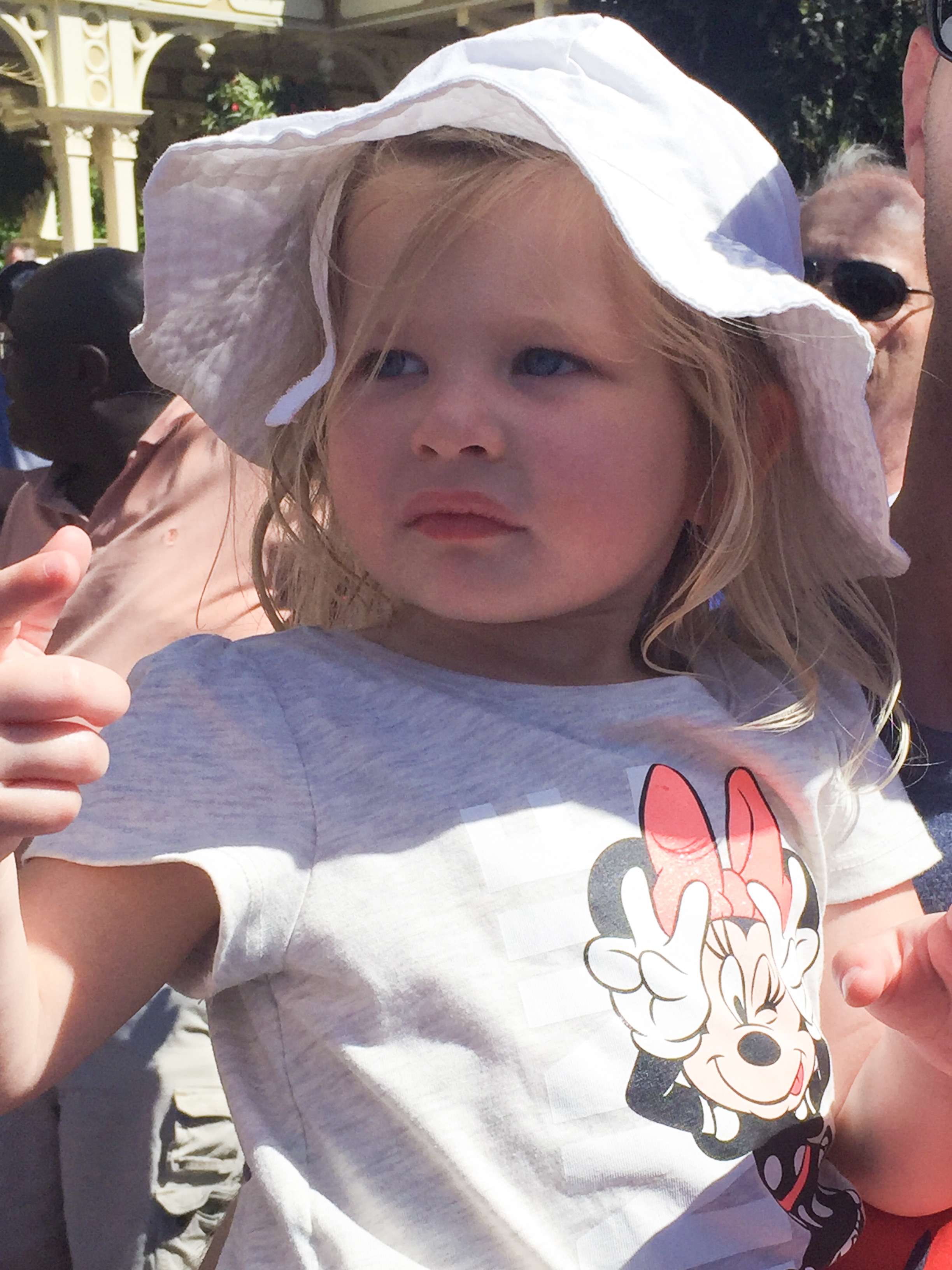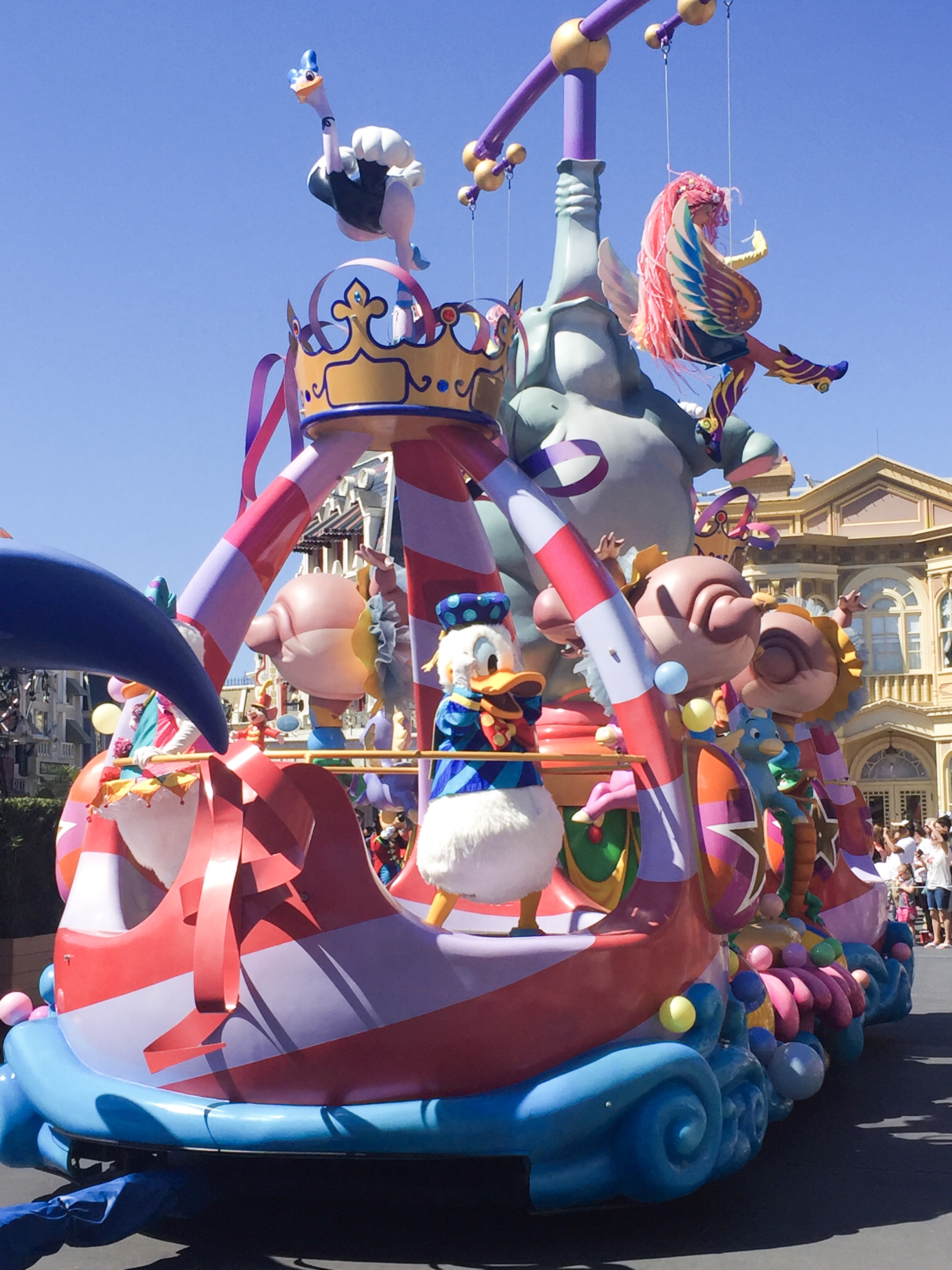 The Cinderella Castle is just so beautiful. I could stare at it forever. So happy I was able to get a picture with my daughter. It was something I always wanted to do if I had a girl. I can't wait to go back again, and get a picture of her beside the castle in her favourite princess dress.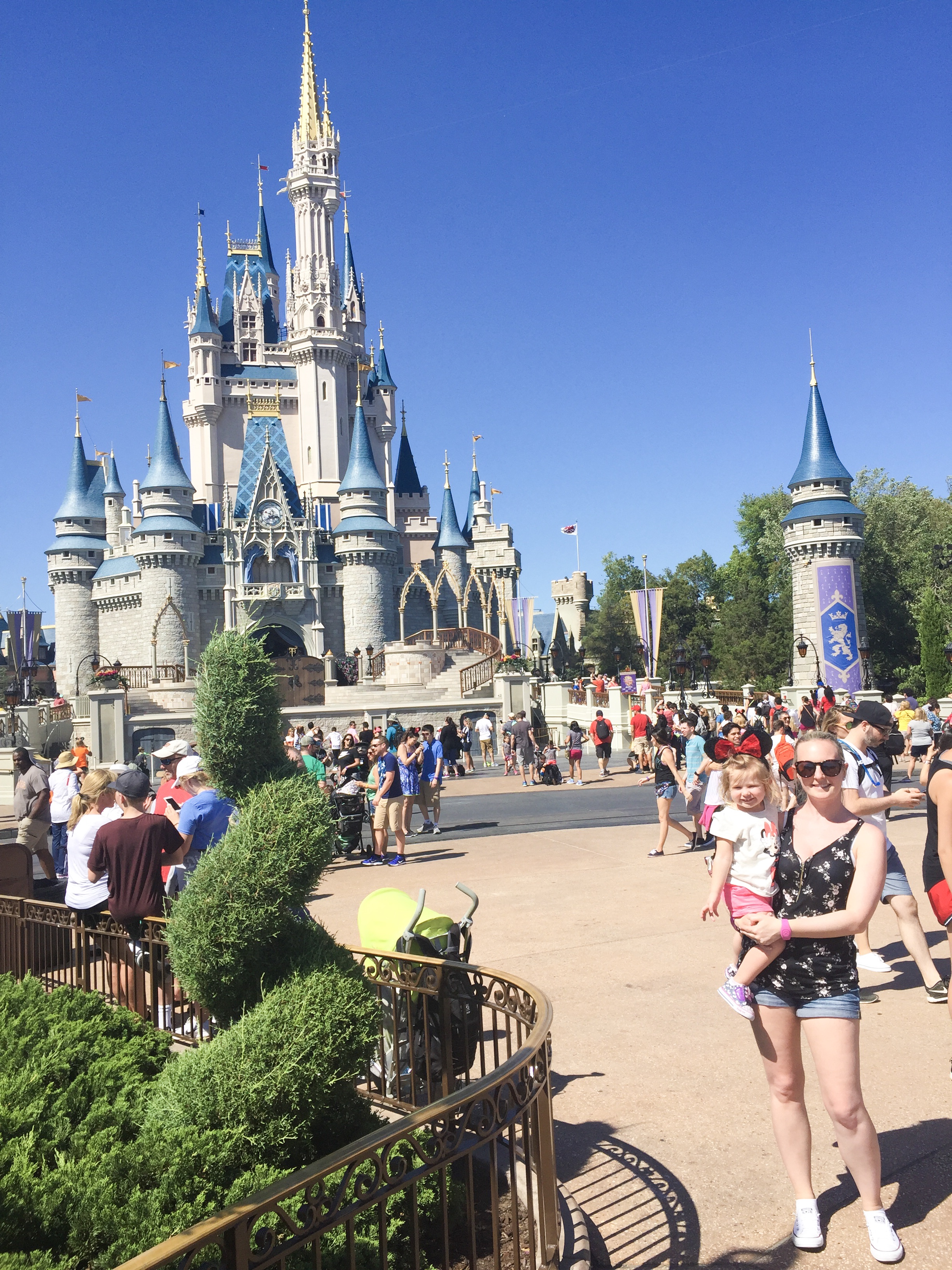 We took the kids on "it's a small world" which was so much fun. They loved it. You go on a boat ride passing singing children from all around the world. At the end, it was so neat, they had a screen that read "Goodbye" and showed all of our names as we exited.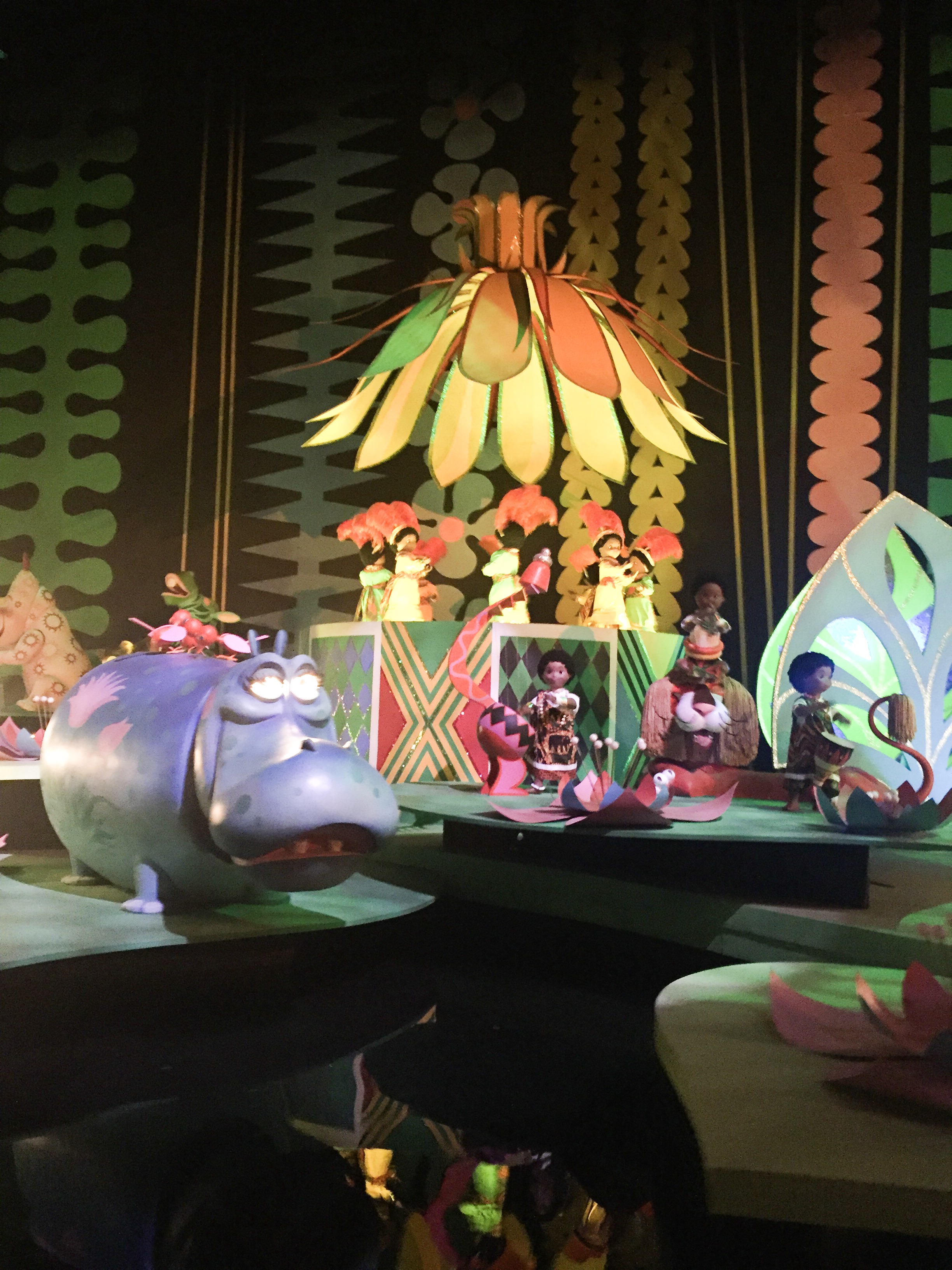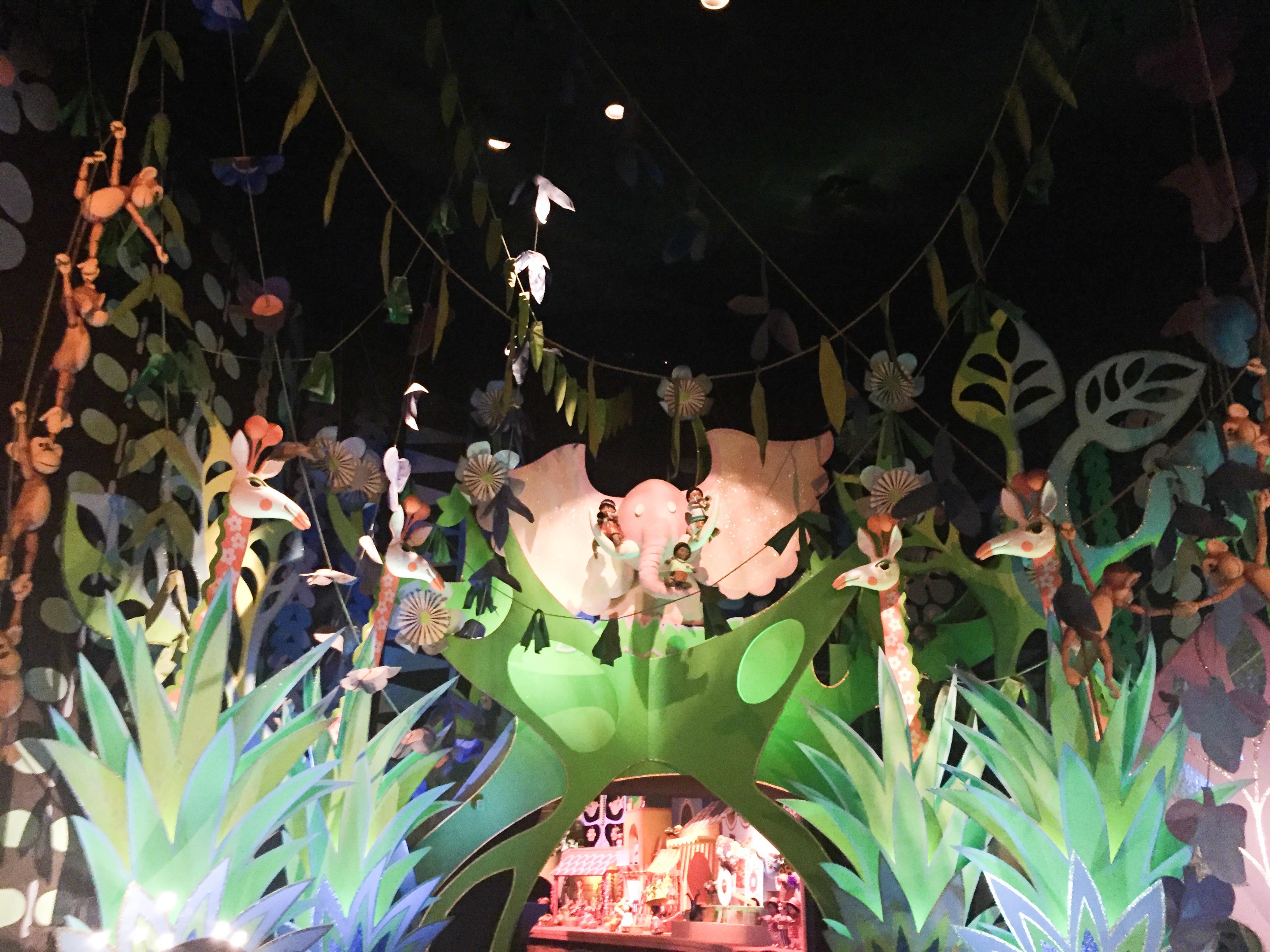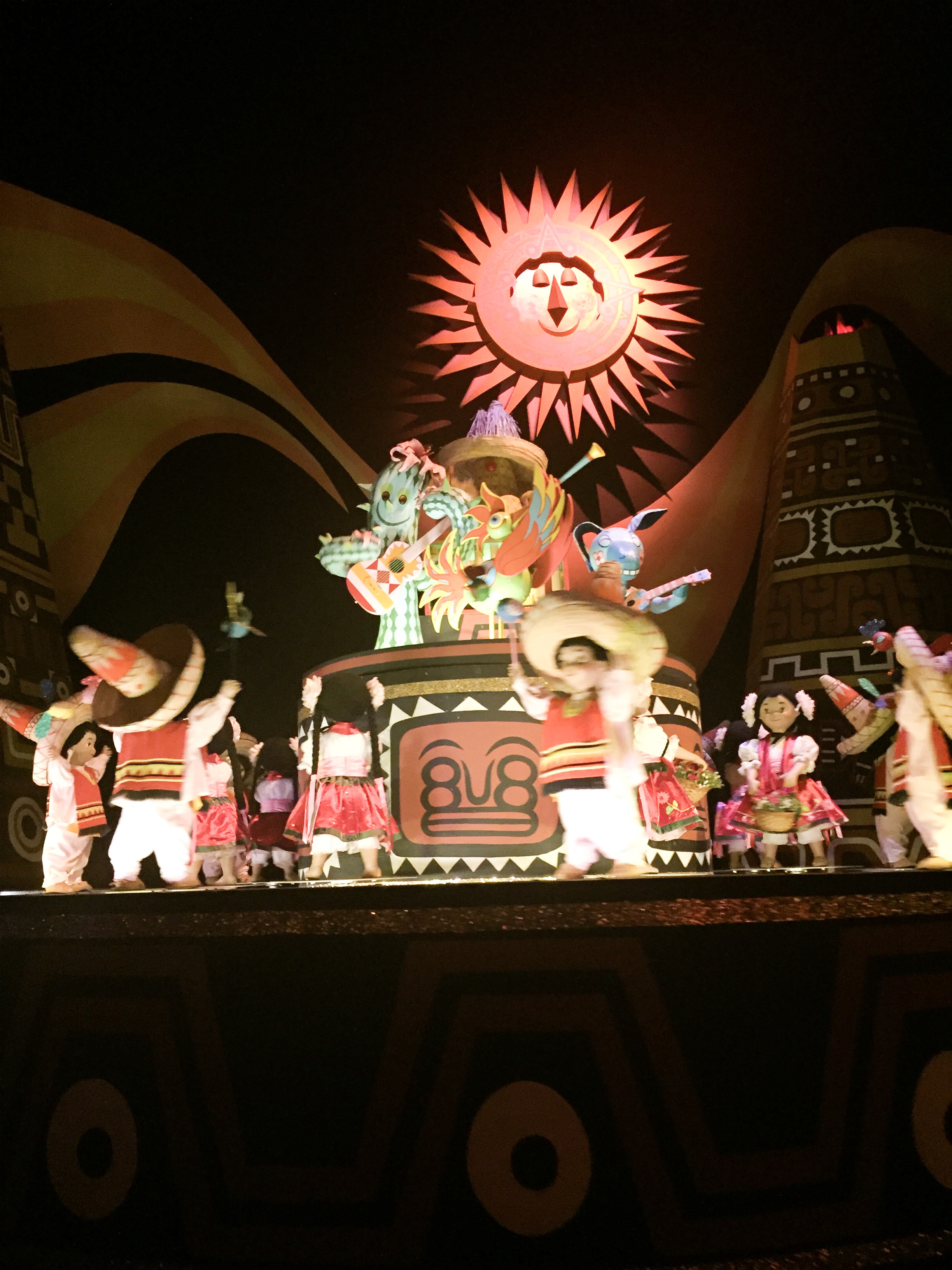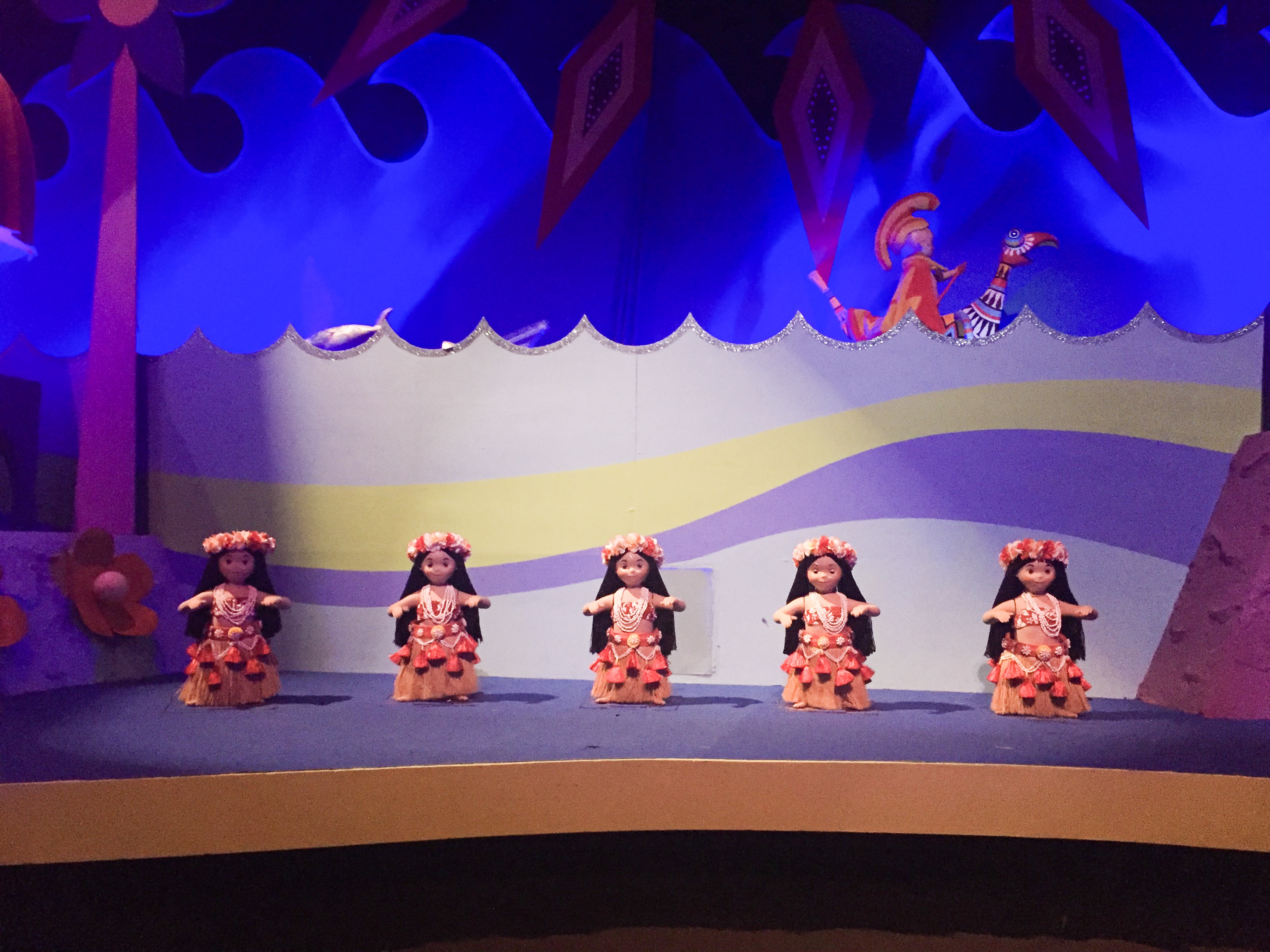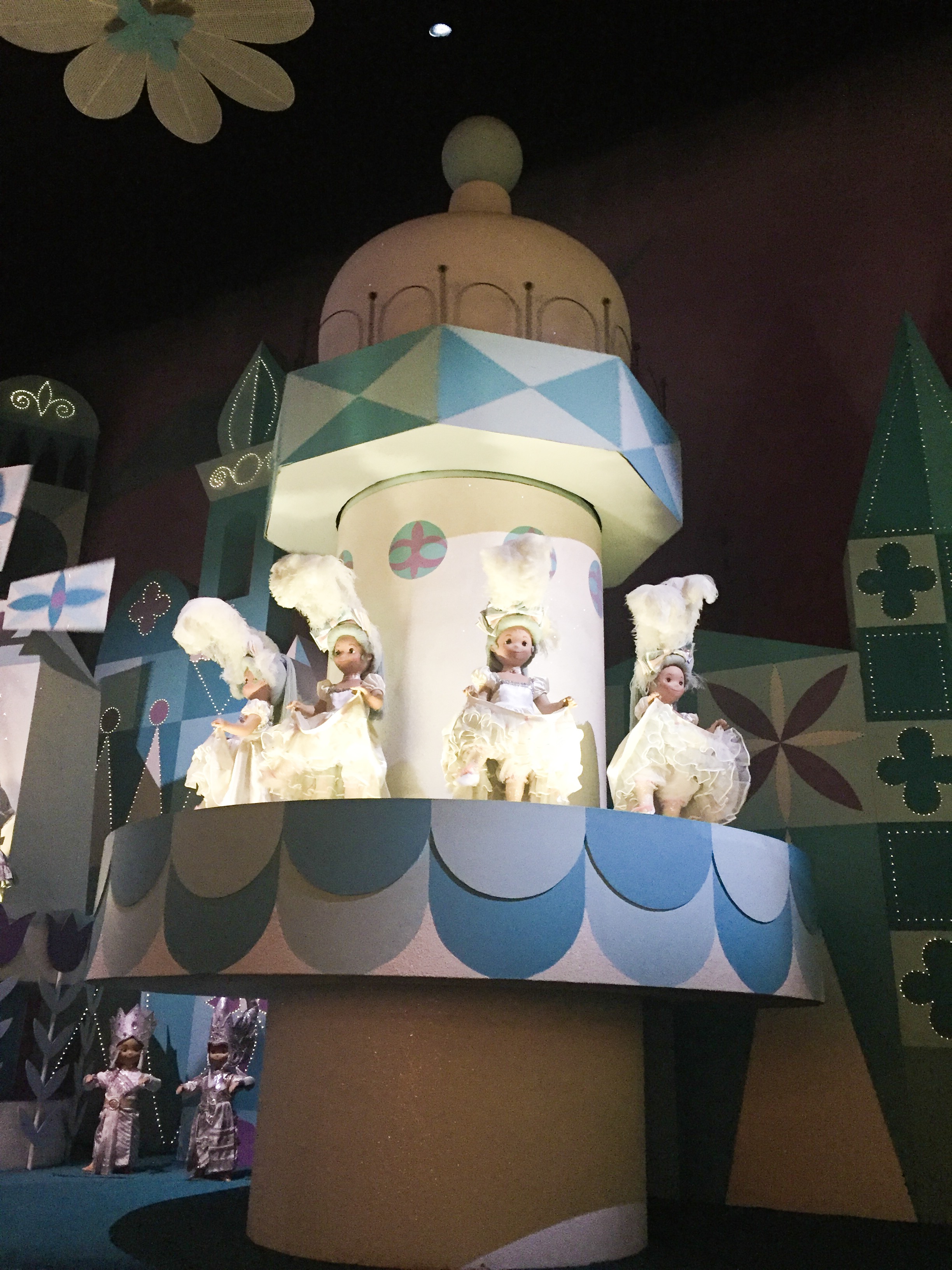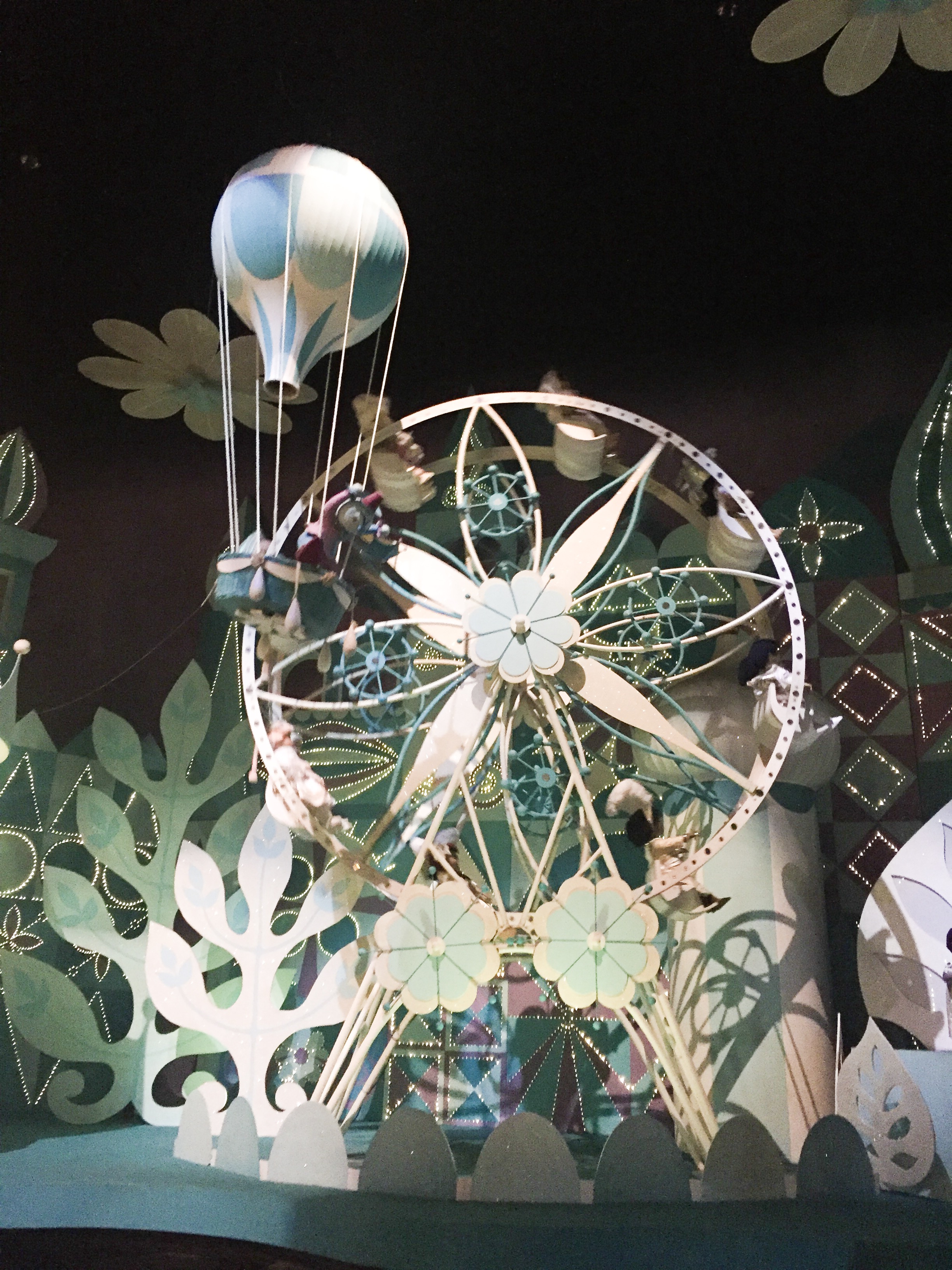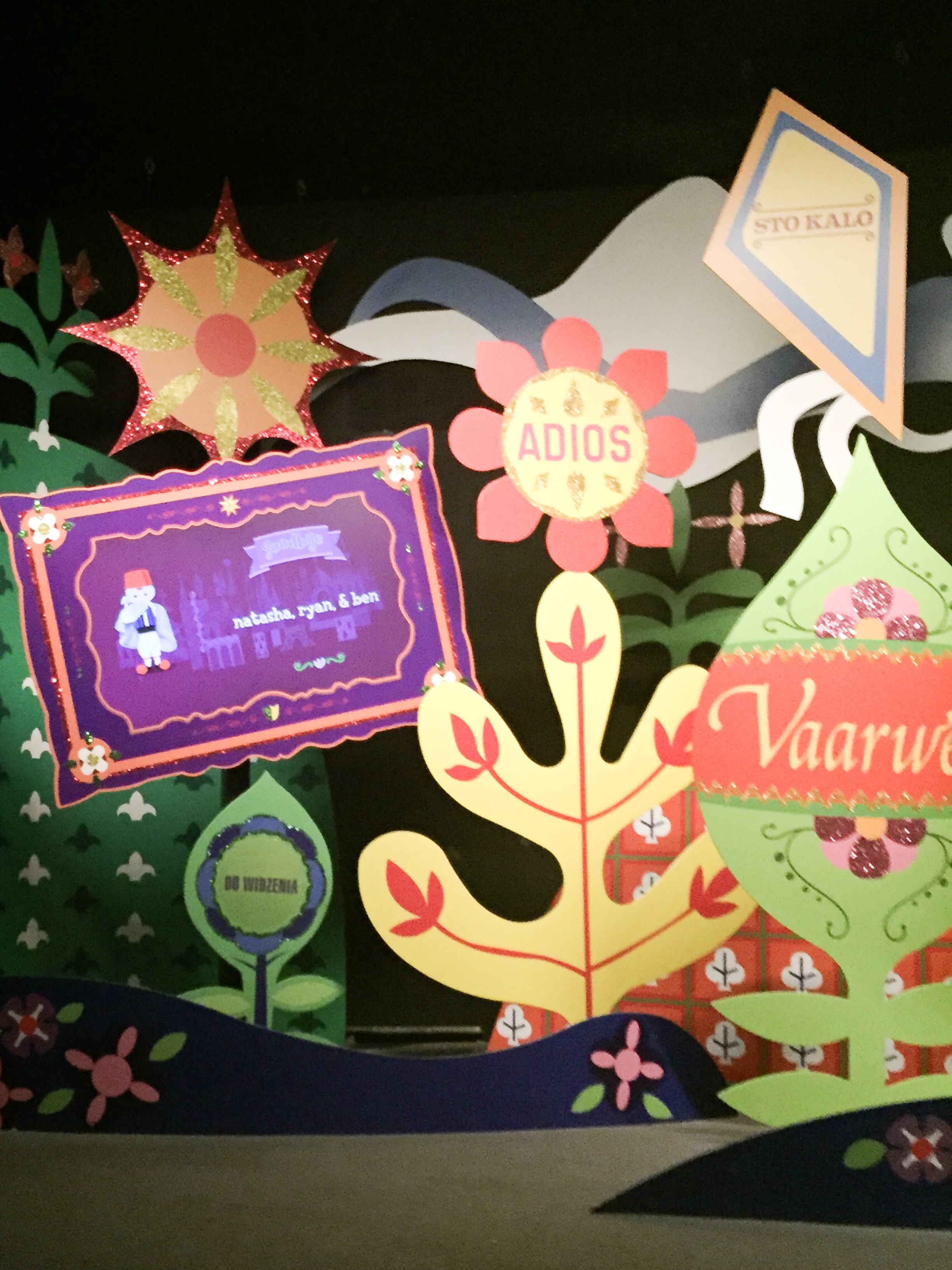 I loved "Under the Sea" which took you thorough all scenes from The Little Mermaid, and included a lot of the original songs.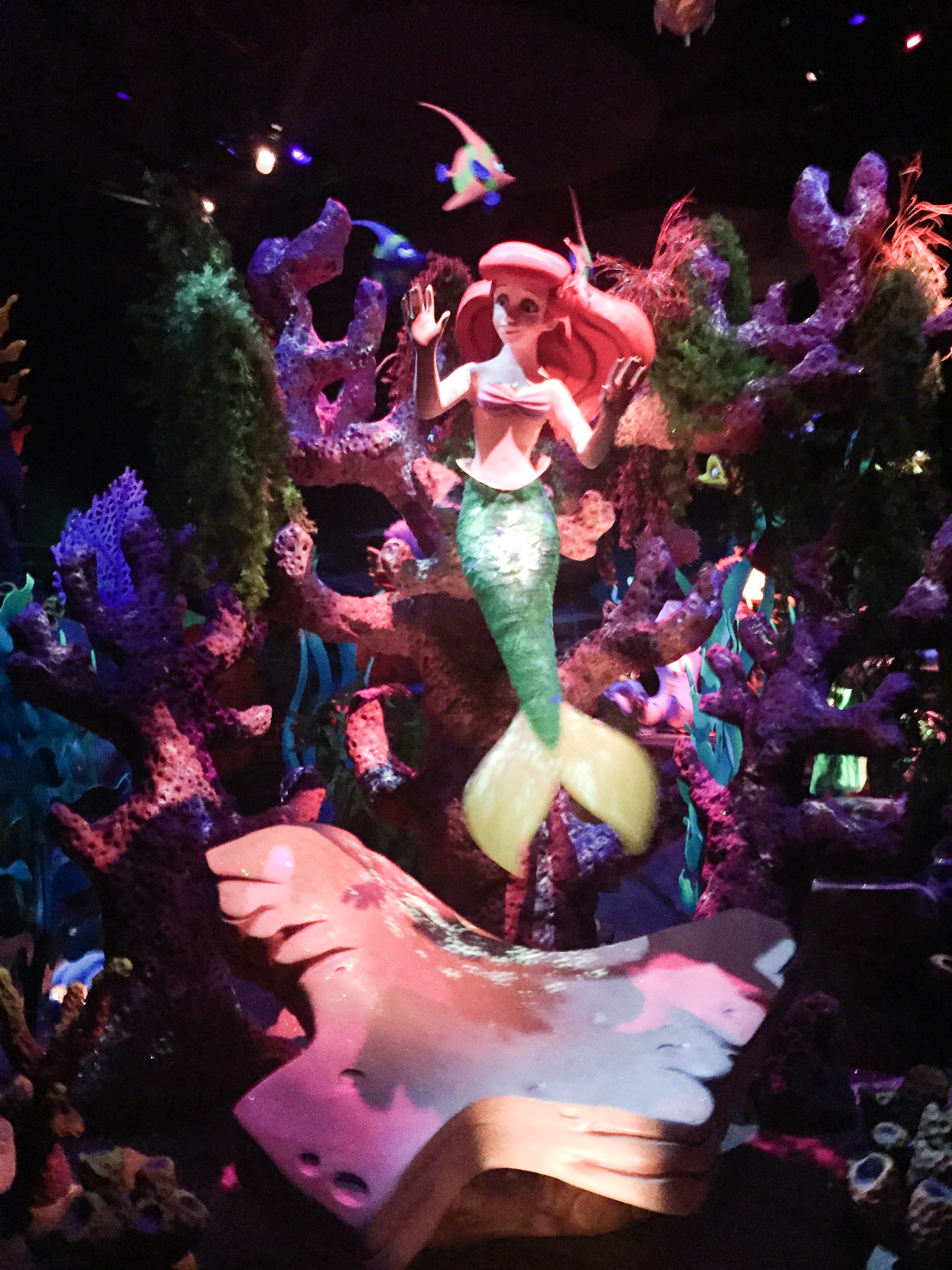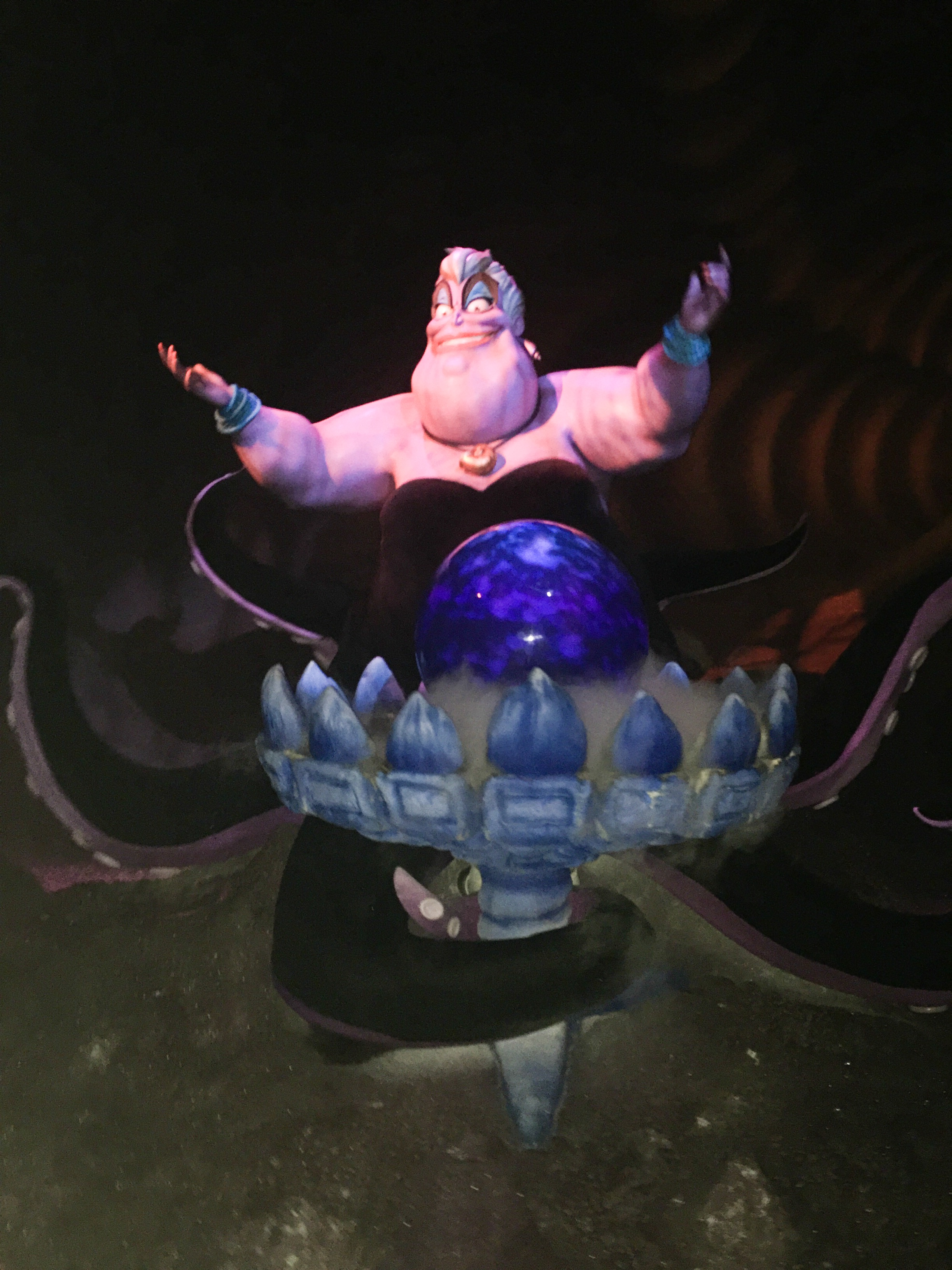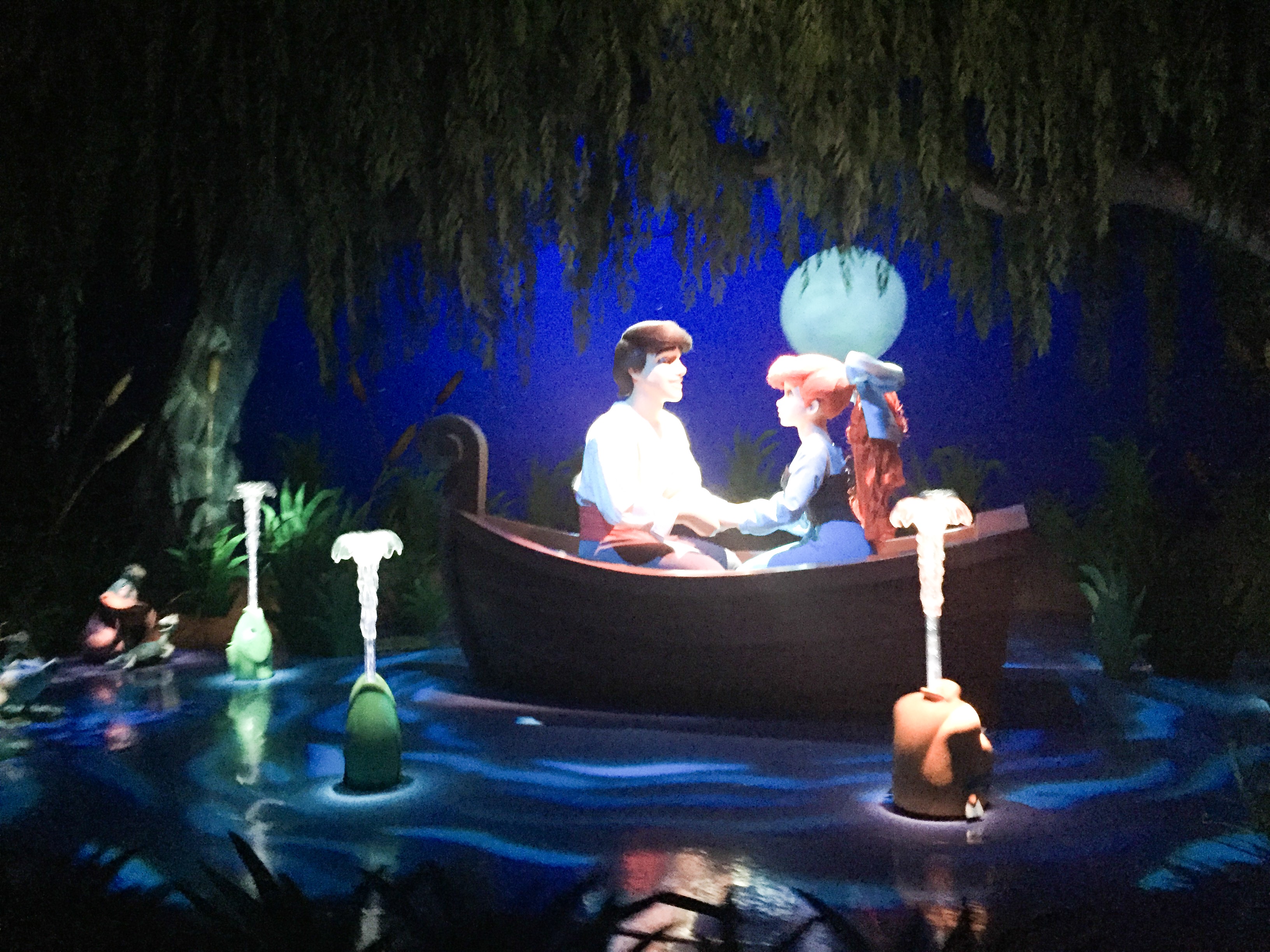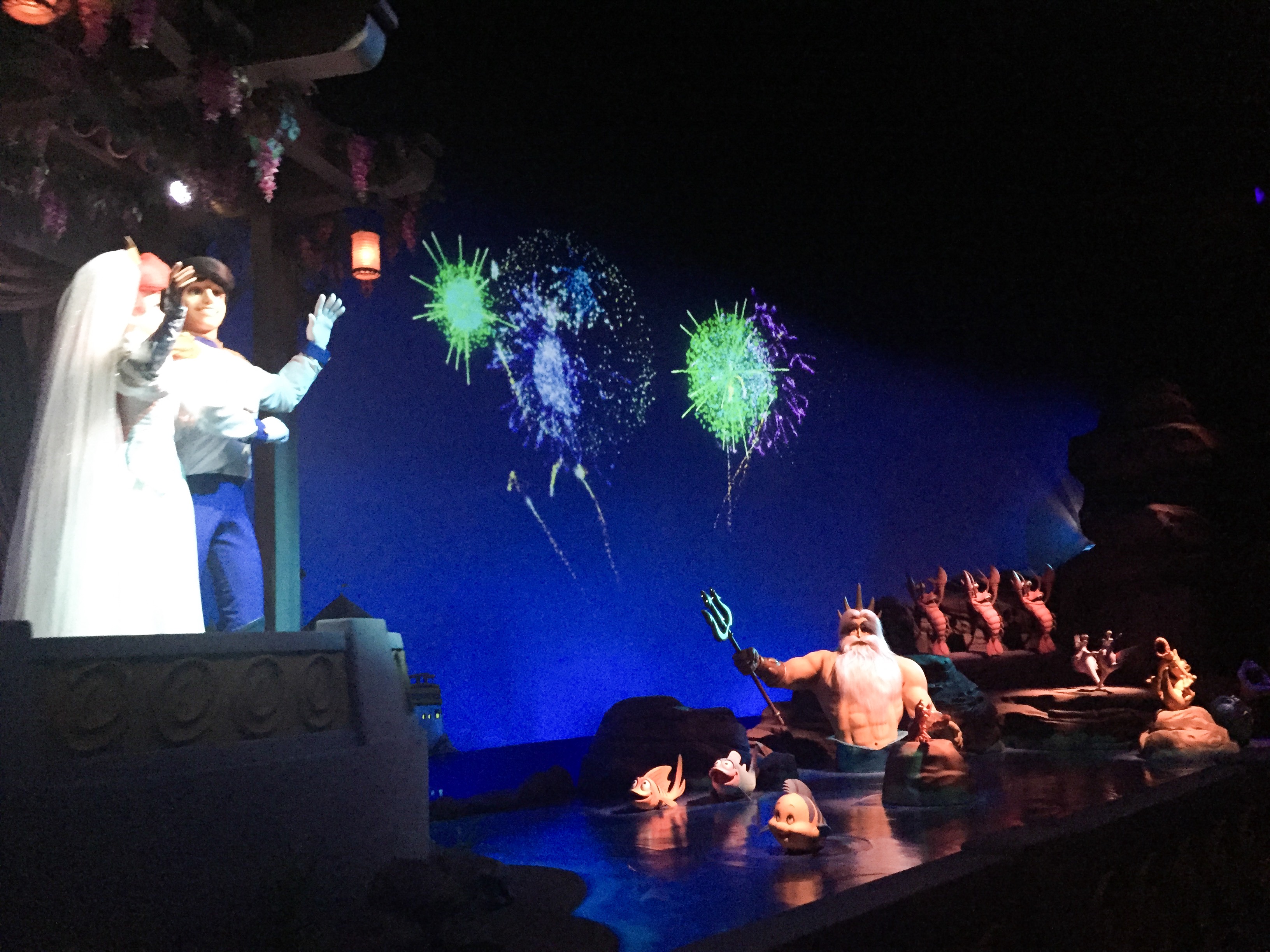 We also went on Dumbo the Flying Elephant, and Peter Pans Flight which was one of my favourite rides. You are in a pirate ship flying over London with Peter Pan heading to Never Land.
We ended our day, staying for the very popular fireworks show. It's awesome and definitely a must see. The show is about 18 mins long, and so worth staying for. Everyone gathers around the castle and down Main Street, to watch the firework show over the castle. They play theme music as well.
New this May, they made it even better and added a laser display with the fireworks. Another reason why I need to go back! 🙂
For more information on Walt Disney World, head over to their website, here