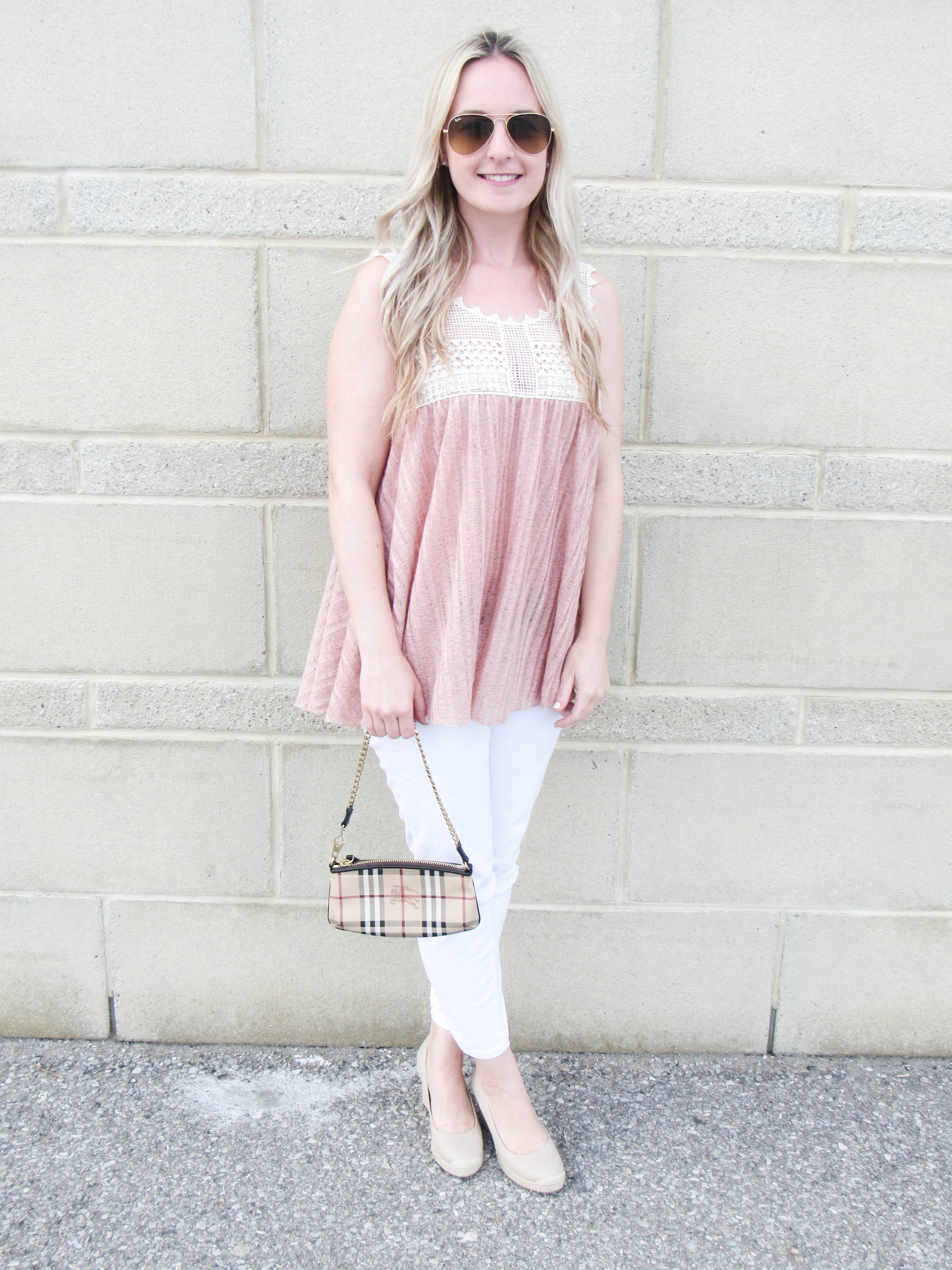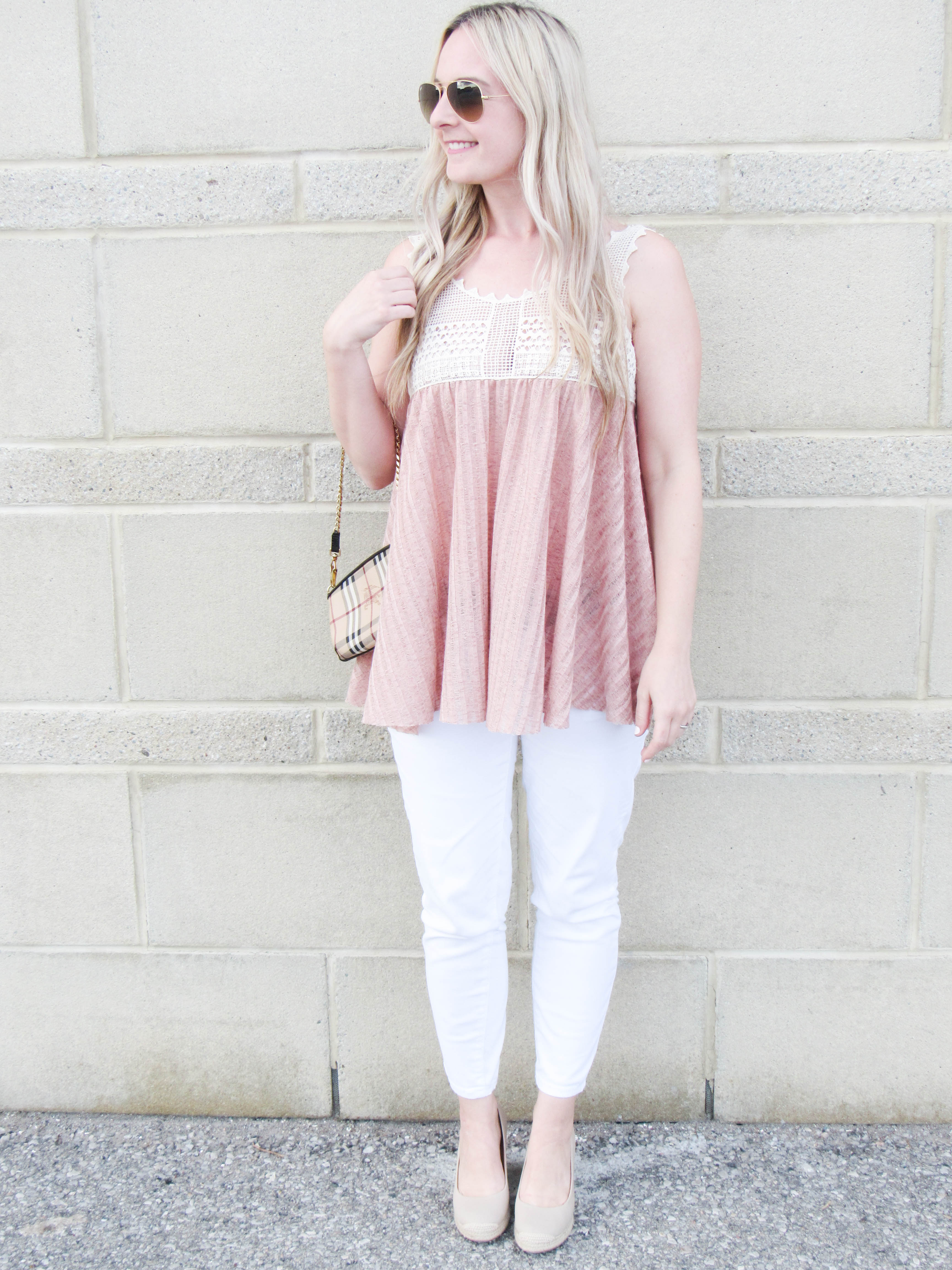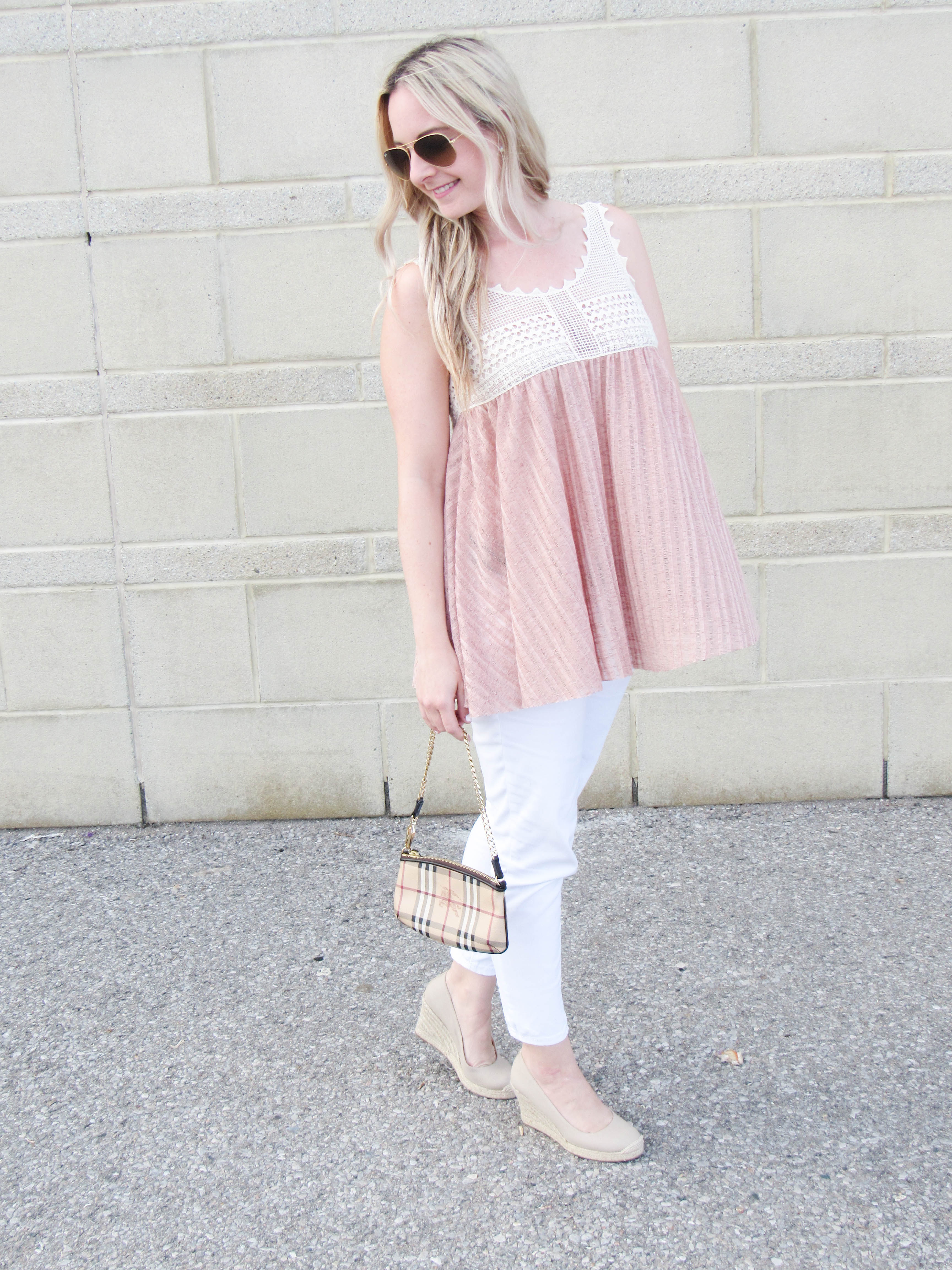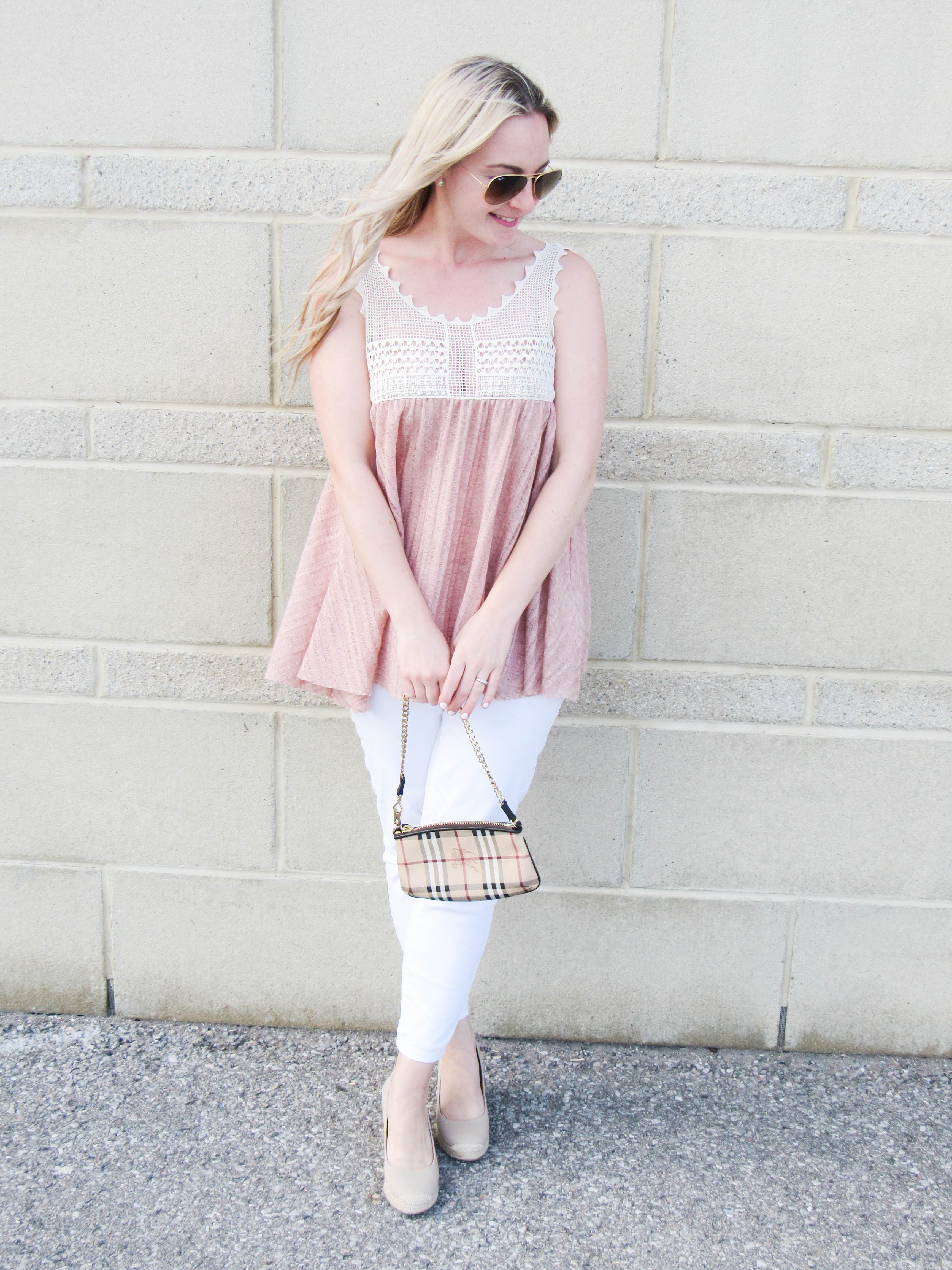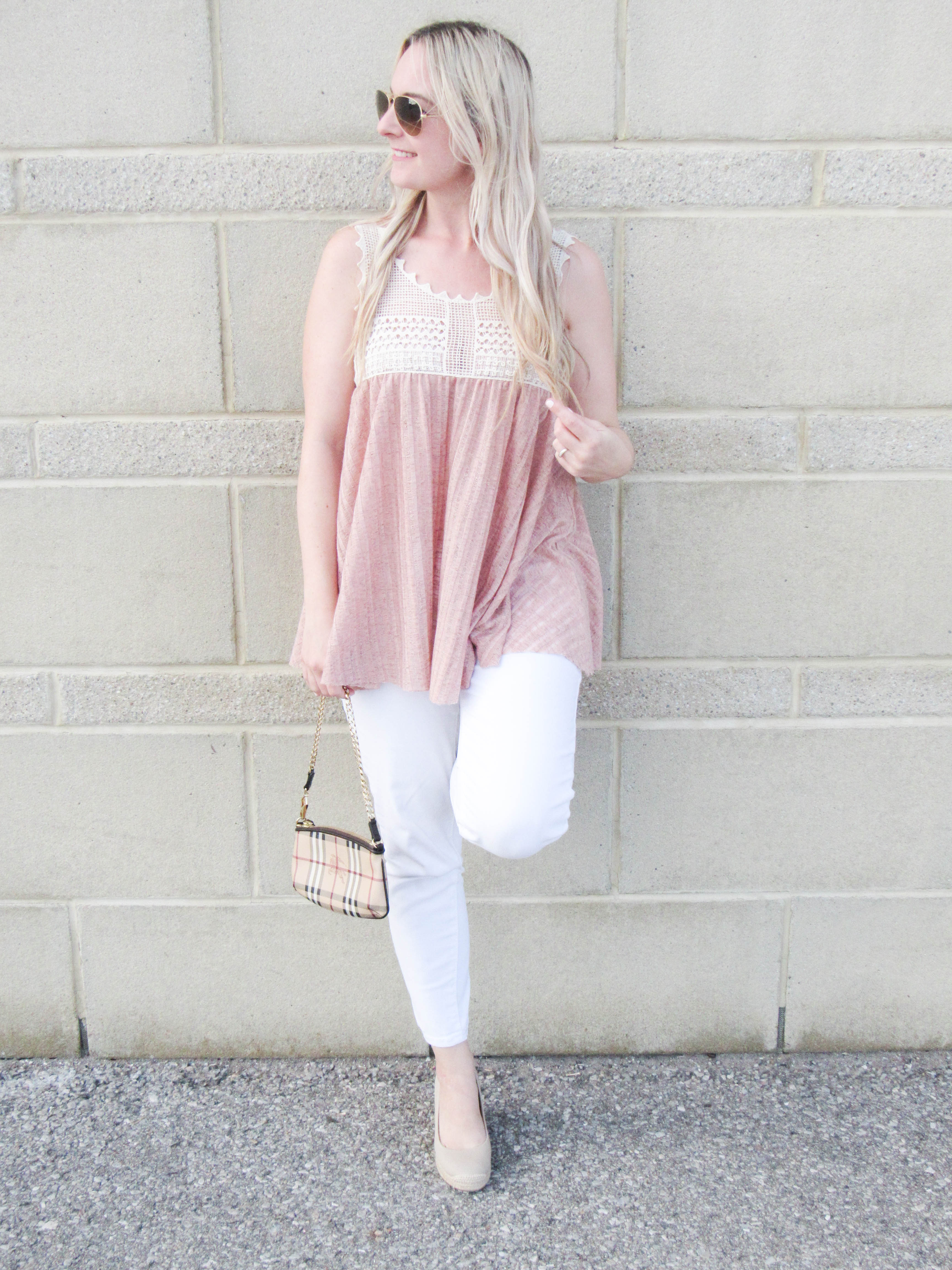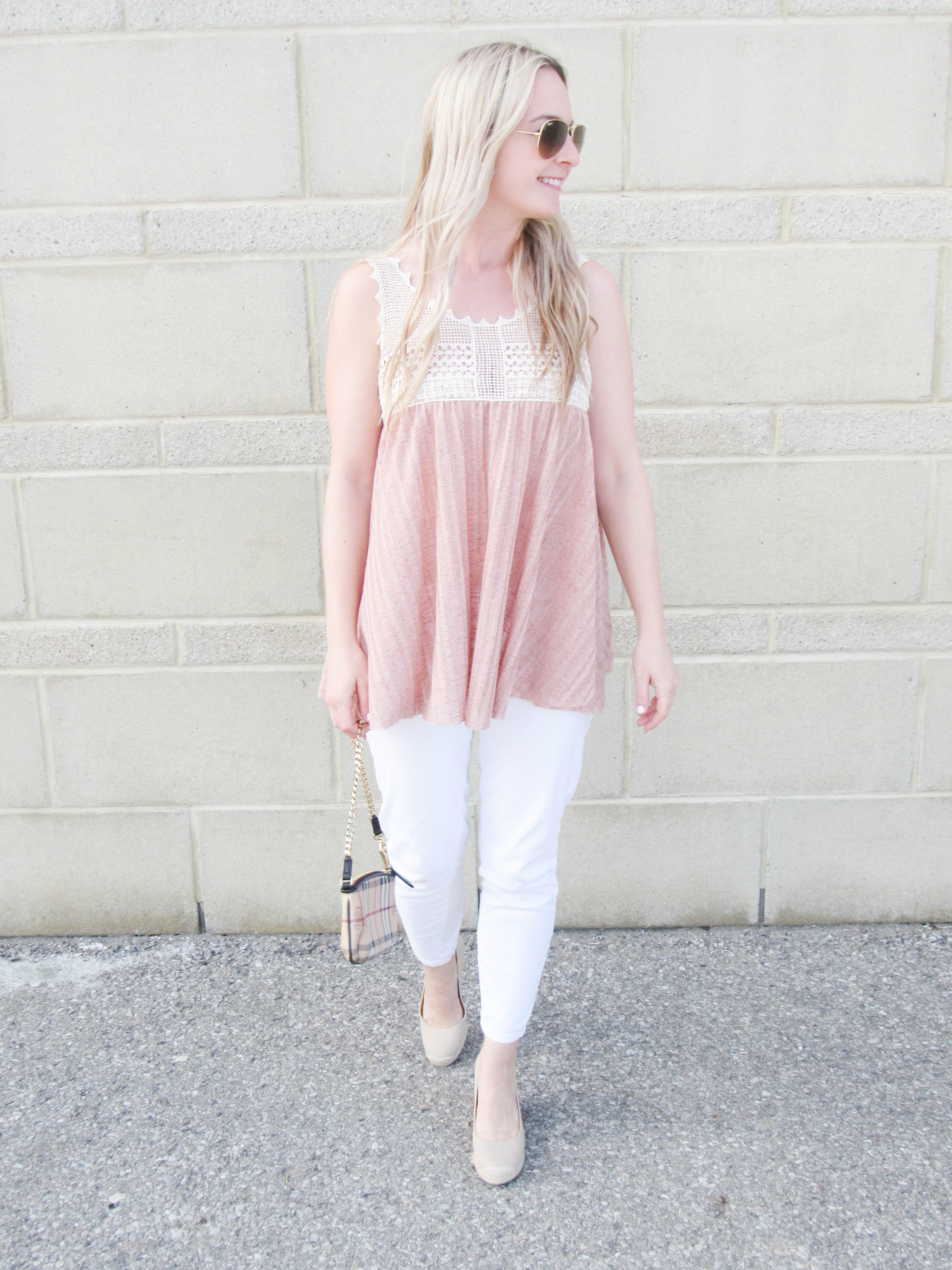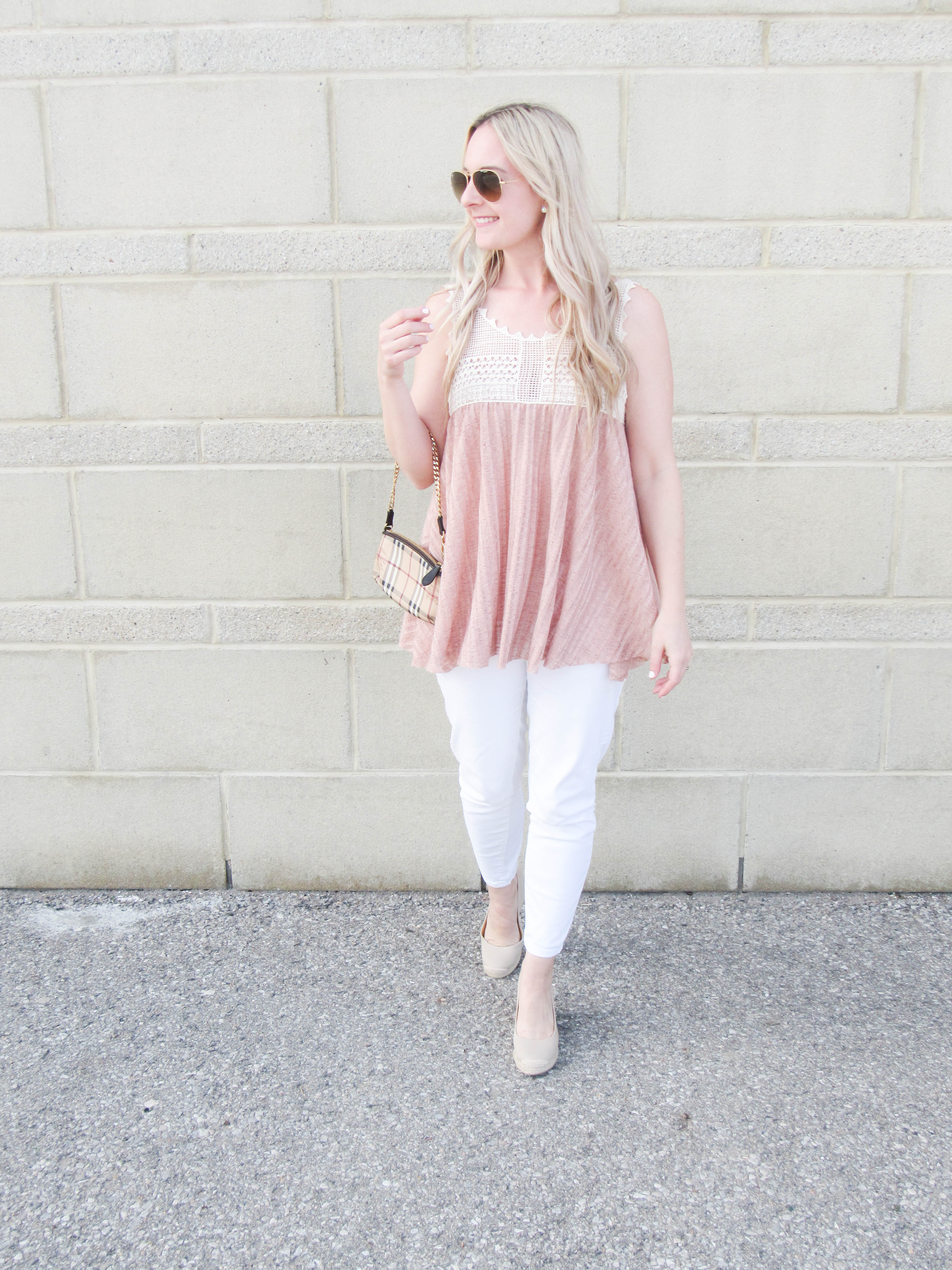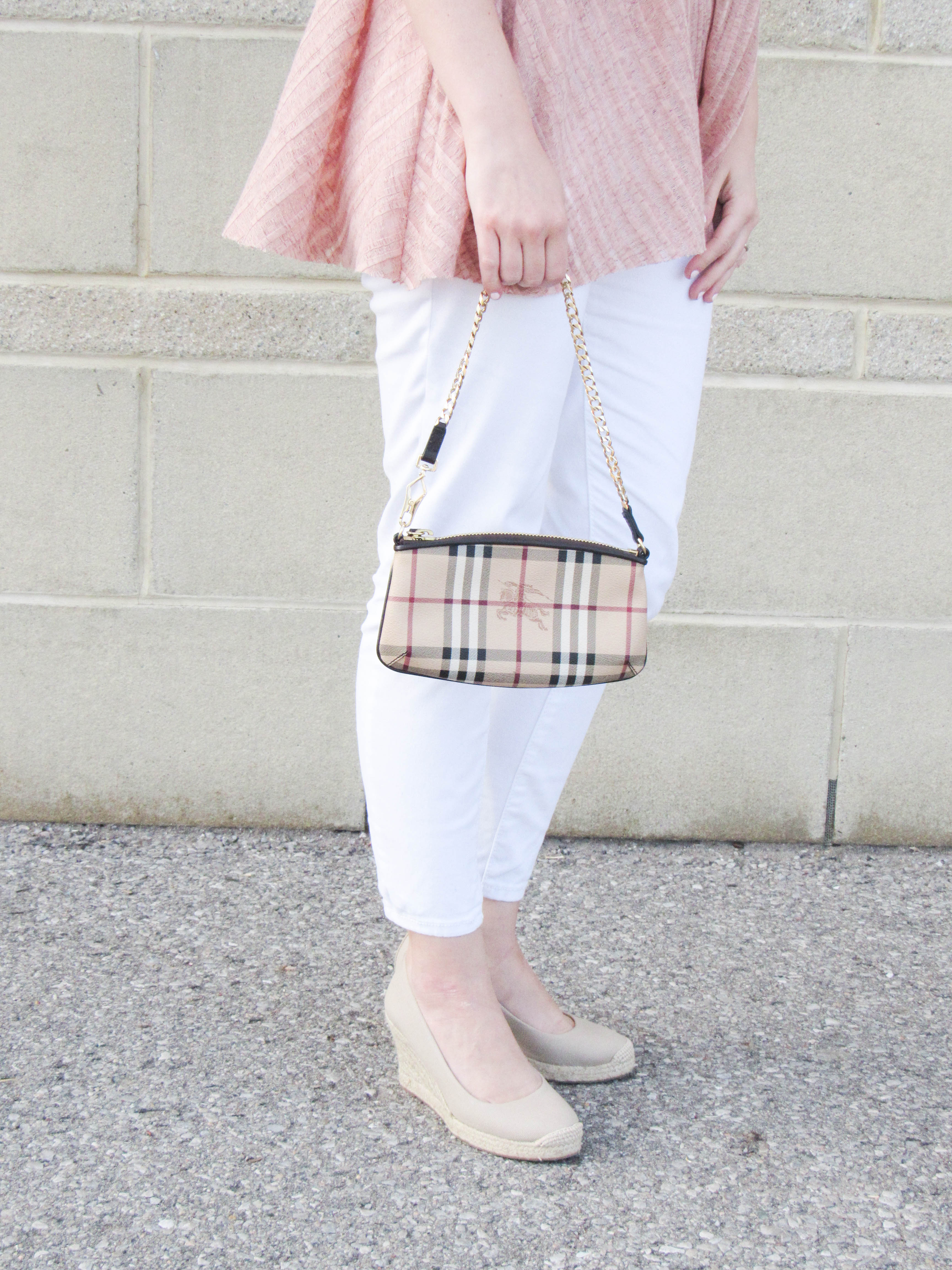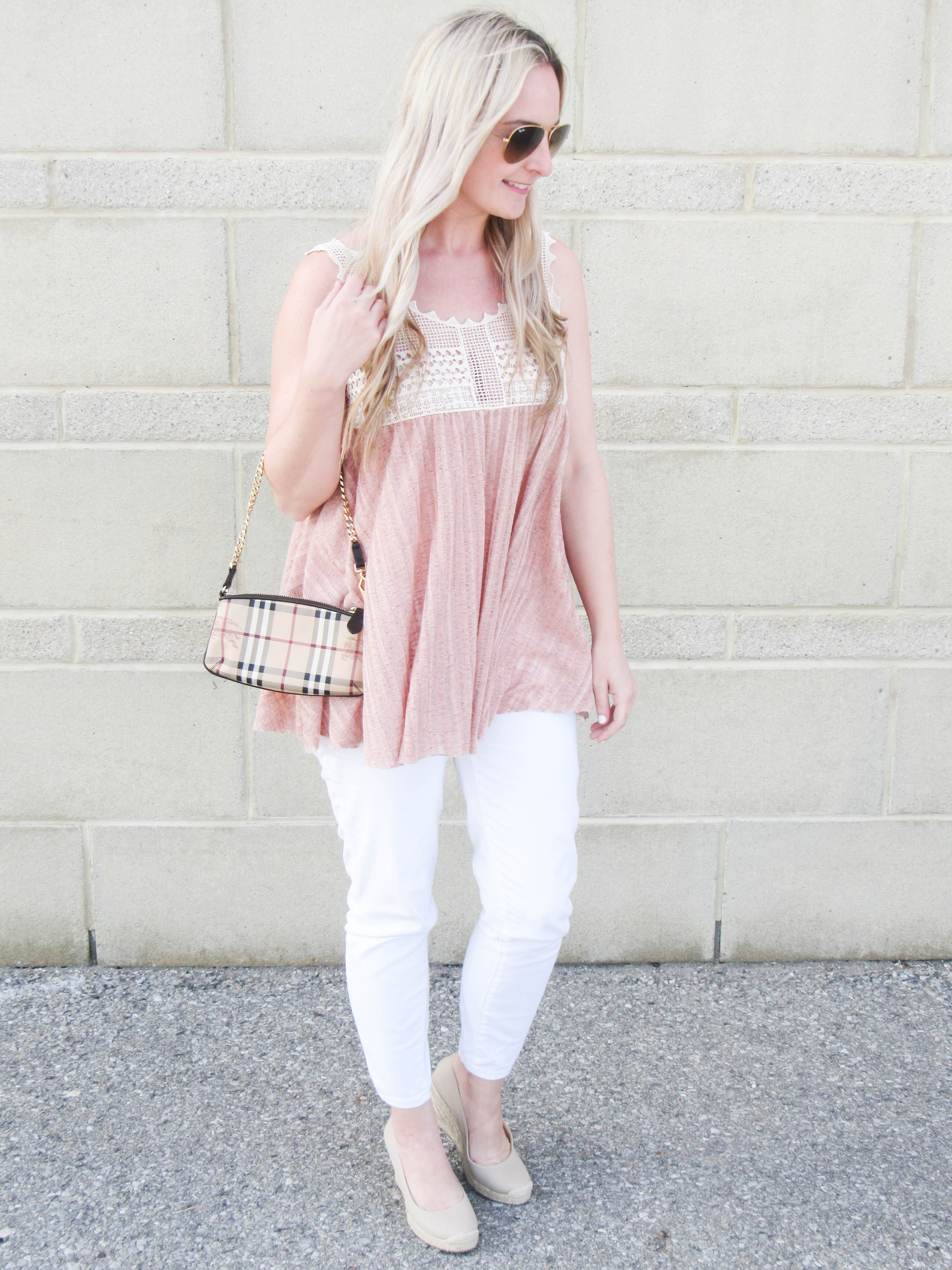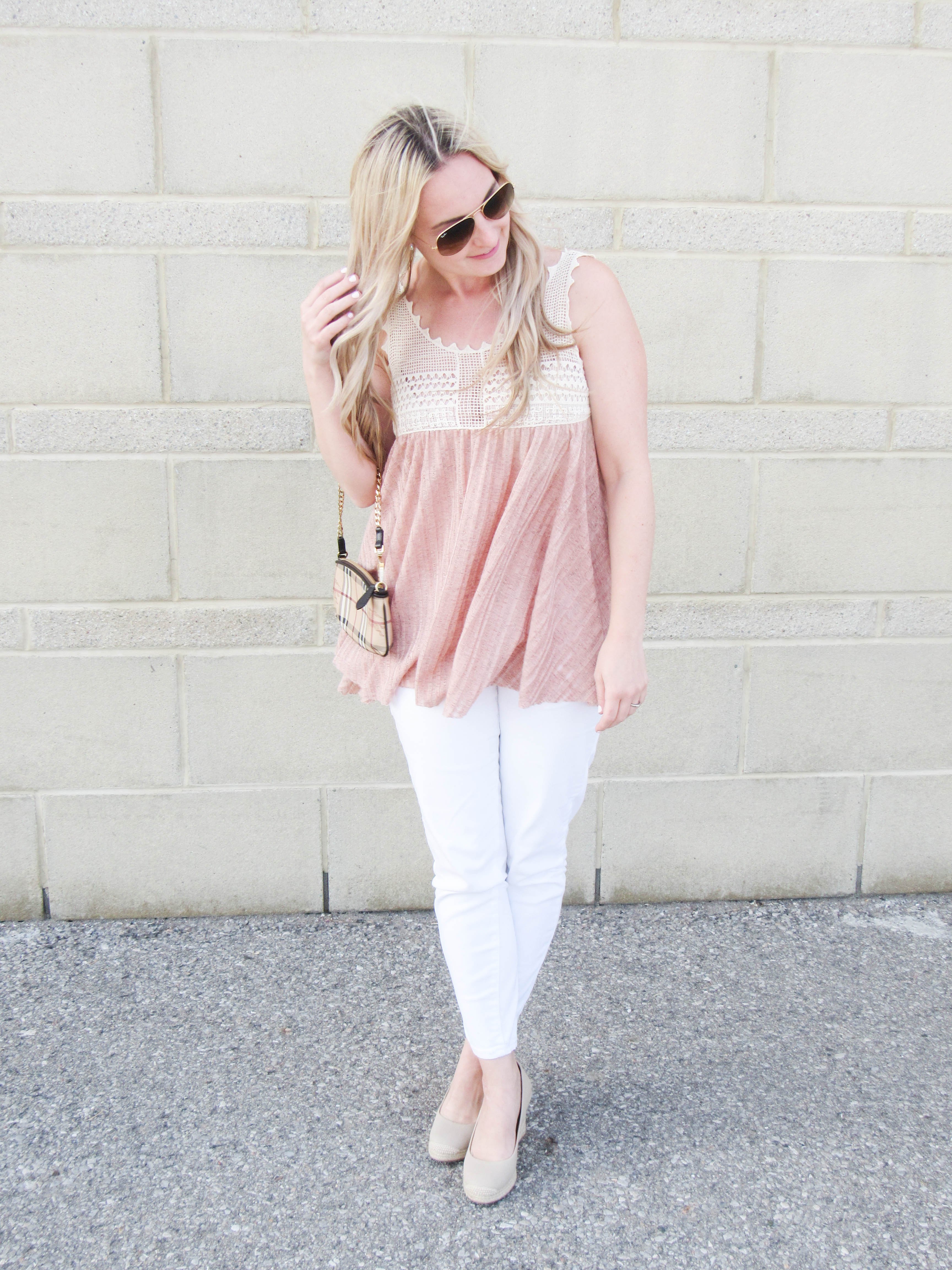 Top- Ruthie Grace Boutique   /  White Jeans- Sirens (similar)   /  Shoes- J. Crew   /  Purse- Burberry (similar, similar) /                  Sunglasses- Ray Ban
How pretty is this top? What made me pick this top, was the beautiful nude crochet detail on the necklace – I love it! This tank is light pink in colour, but sheer which makes it feel light, and airy. I got it in a size Small, and it fits me great. I decided to wear it with my white jeans from Sirens, which I am getting a lot of use out of this Spring. My J. Crew espadrille wedges complete the look, because they are nude as well like the top of my shirt. They are so comfortable. I love my Burberry clutch too. It fits my phone perfectly, as well as a lip gloss, and credit cards.
This weekend was crazy busy. Saturday we had 3 birthday parties to go to,  and today we celebrated my daughter's 3rd birthday. We just had it at a play gym with some friends and family, but it was a lot of work to do today. I can't believe she is going to be 3 next week! Makes me sad, my little girl is growing up so fast!