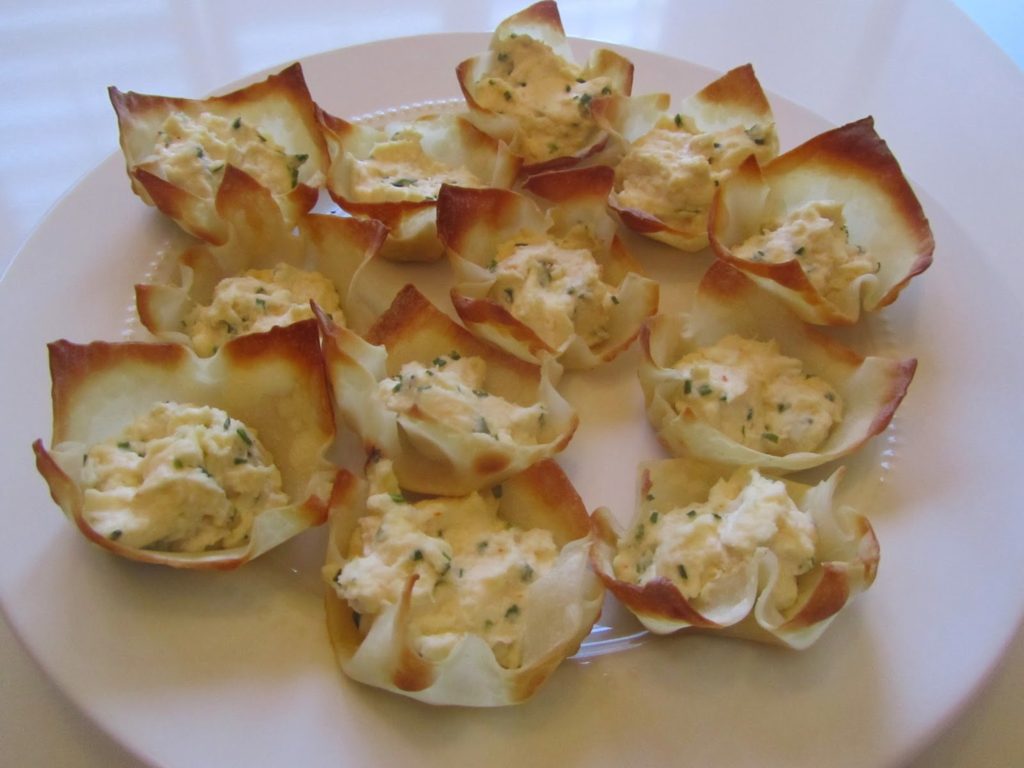 I haven't shared a recipe on my blog as of yet, so I thought I would share this one. It's one of my favourites! I love crab and when I came across this recipe around Christmas time, I was all over it. I made it once, and I was hooked!
It's super easy and fast to make which is always a bonus.
I have changed it up a bit from the original version that I have which I am finding a lot better, so here it is. Enjoy!
Here is how to make them:
Ingredients:
1 Can ( 6 ozs) of white crabmeat drained, flaked
1 Package ( 8 ozs) of Philadelphia Cream Cheese, Softened
1/4 cup of sliced green onions
1 tablespoon of Mayo
24 Wonton wrappers
Steps:
PREHEAT Oven to 350F.
Mix crabmeat, cream cheese, green onions and mayo all together.
Spray two – 12 muffin cups trays with cooking spray. Place 1 wonton wrapper in each cup. Let the edges of the wrappers drape over the sides of the cups.
Fill each wrapper with the crabmeat mixture.
Bake for about 10-12 minutes or until edges are golden brown and filling is hot.