Last night I saw Target Canada's Spring 2015 Collection at World MasterCard Fashion Week held at David Pecaut Square in Toronto.
The show didn't start until 9:00pm, but the doors opened at 8:00pm. This gave you time to check in, have a drink, and stop by some of the booths. I always like getting to these kinds of events early because I love the booths- they always give out free stuff!! If you get there too late the line up can get pretty long. Diet Coke was there giving out mini glass bottles of Diet Coke, Maybelline had a booth where you could touch up your makeup before the show, and Juicy Couture was handing out free sample of their perfumes.
My favourite booth was MasterCard's priceless surprise booth. You had to take a picture of yourself, post it to instragram, then go to this machine that was filled with surprise gifts, get a code and # the code, #WMCFW #pricelesssurpirses and then the machine would drop you a gift. We received a $20 Gift Card to Target!!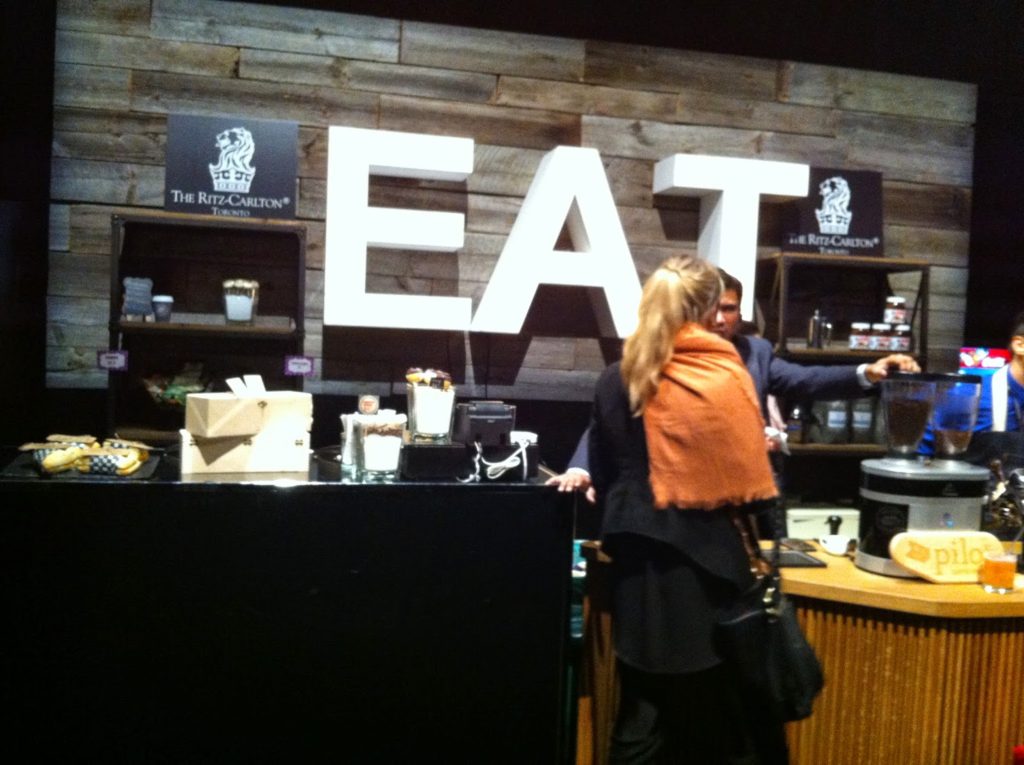 Pandora had a pretty cool booth. We took 4 photos of ourselves which they printed out for us and then emailed them for a keepsake.
When we got to our seats we each had a swag bag full of goodies waiting for us. We got Target coupons, an umbrella, a candle, household cleaners, Trident Gum and some Skinny Cow Chocolates which I ate watching the show, lol
Here are some pictures before the show:
With all the bright lights on the runway when the show started, it was very difficult to get some good shots, so I have some here to show you courtesy of George Pimentel photography.
George Pimentel photography