Sorry, this one is mine but I'll buy you another one…lol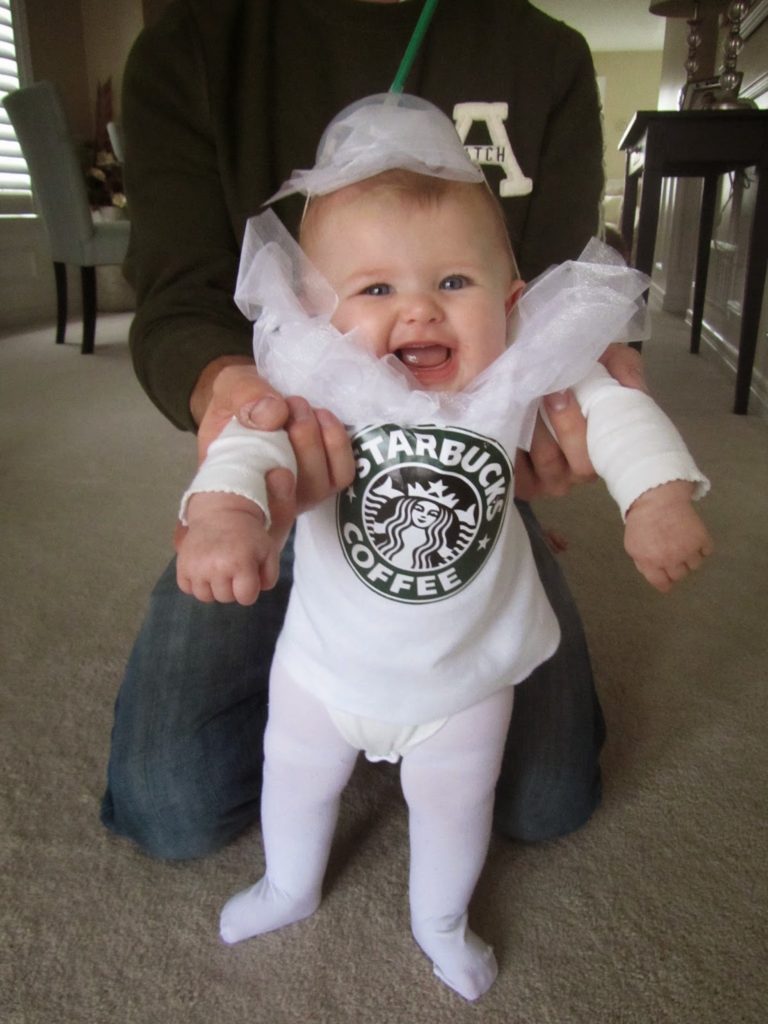 This year I decided to make my daughter's Halloween costume. Sometimes when my son is in pre school, instead of going home, Ashlynn and I head over to Starbucks for a Vanilla Bean Crème Frappuccino. She loves the attention she gets at Starbucks- all the staff go nuts over her. She is always full of smiles too.
When it was time to start thinking of what she was going to be for Halloween, I knew making her a Starbucks Frappuccino would be perfect and of course super cute!
It was pretty easy and CHEAP to make! I purchased a pack of white felt and white tulle from Michaels Craft Store to make as the cup and whip cream. Then I found a Starbucks logo on line that I enlarged, and had printed in colour at Staples for the front of the cup.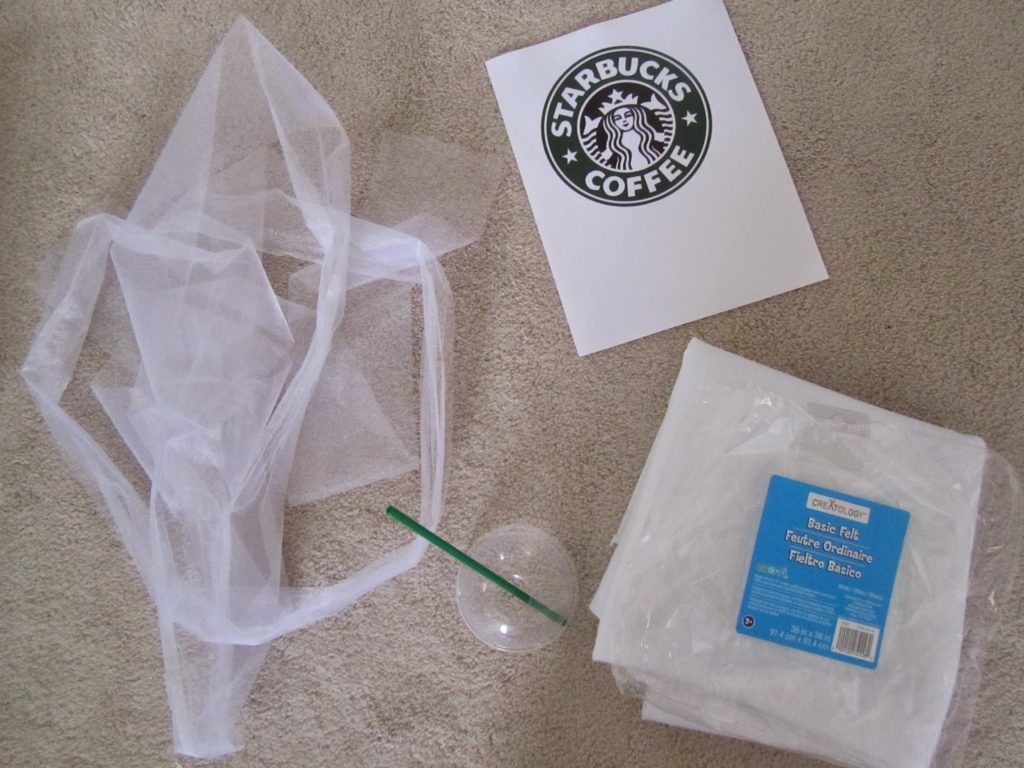 I cut the felt to the length and shape I wanted and then I added 2 arm holes at the sides. I sewed the tulle all around her neck line as the whip cream and used felt glue to attach the printed logo to the front.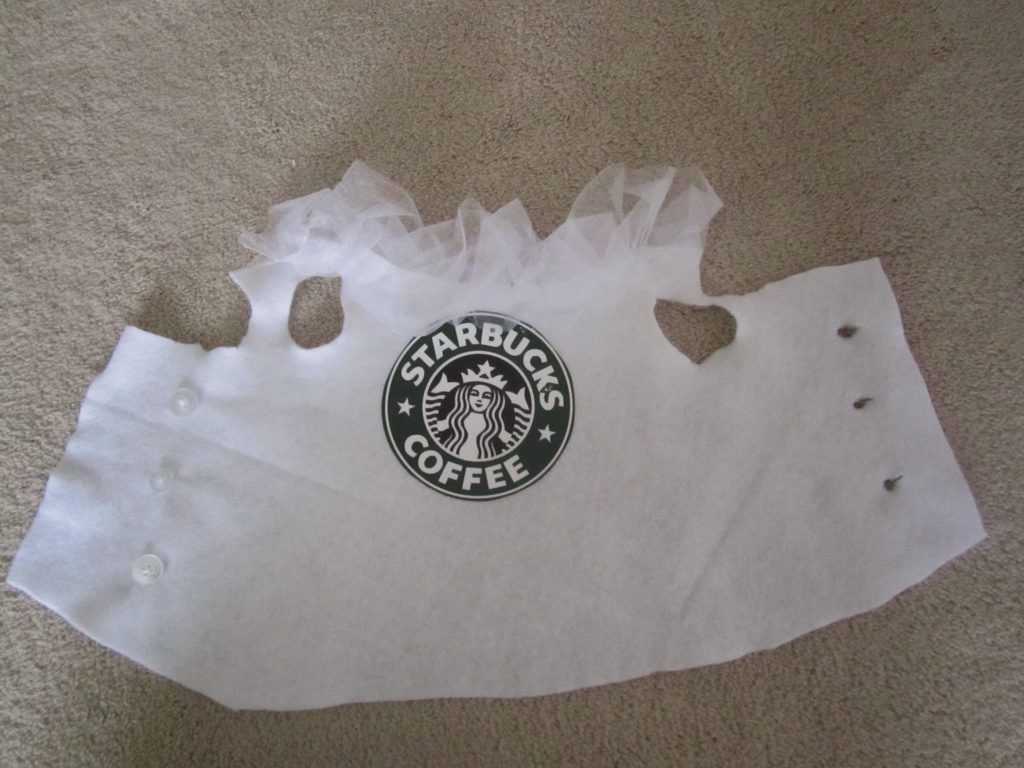 Last week when I was at Starbucks I saved the lid from my Frappuccino and took 2 straws instead of one so I could use it for her costume. I added a bit of tulle inside the lid to make it look like more whip cream was coming out of the top. To get it on and off easily I sewed 3 buttons to the back that I purchased from the dollar store.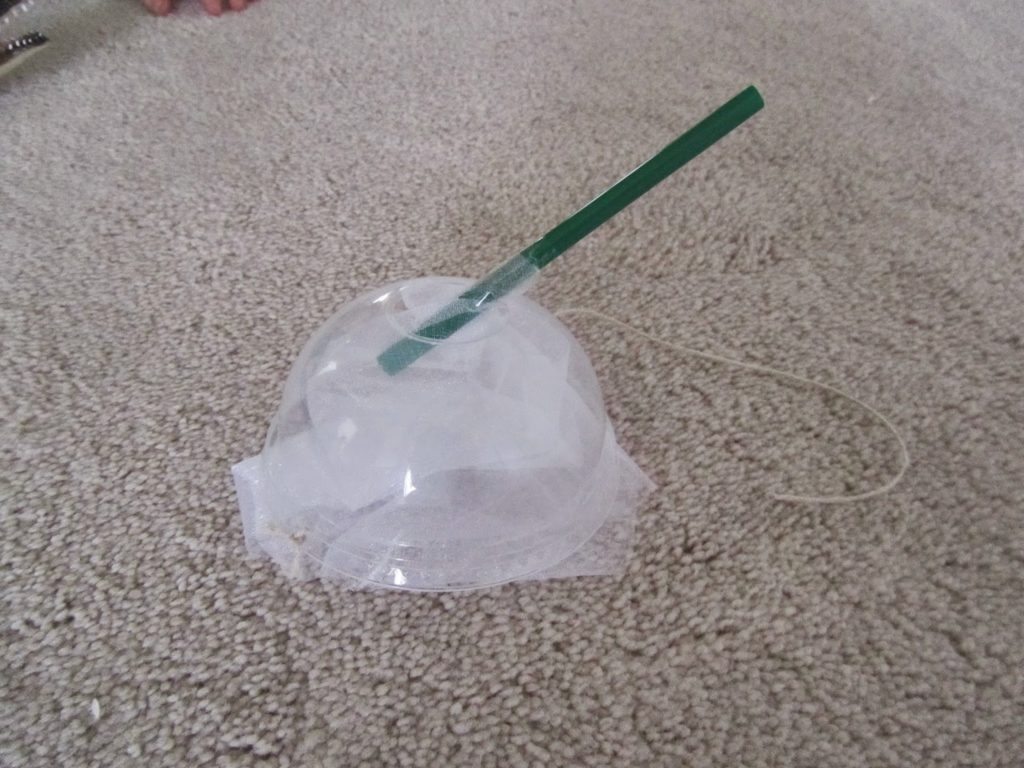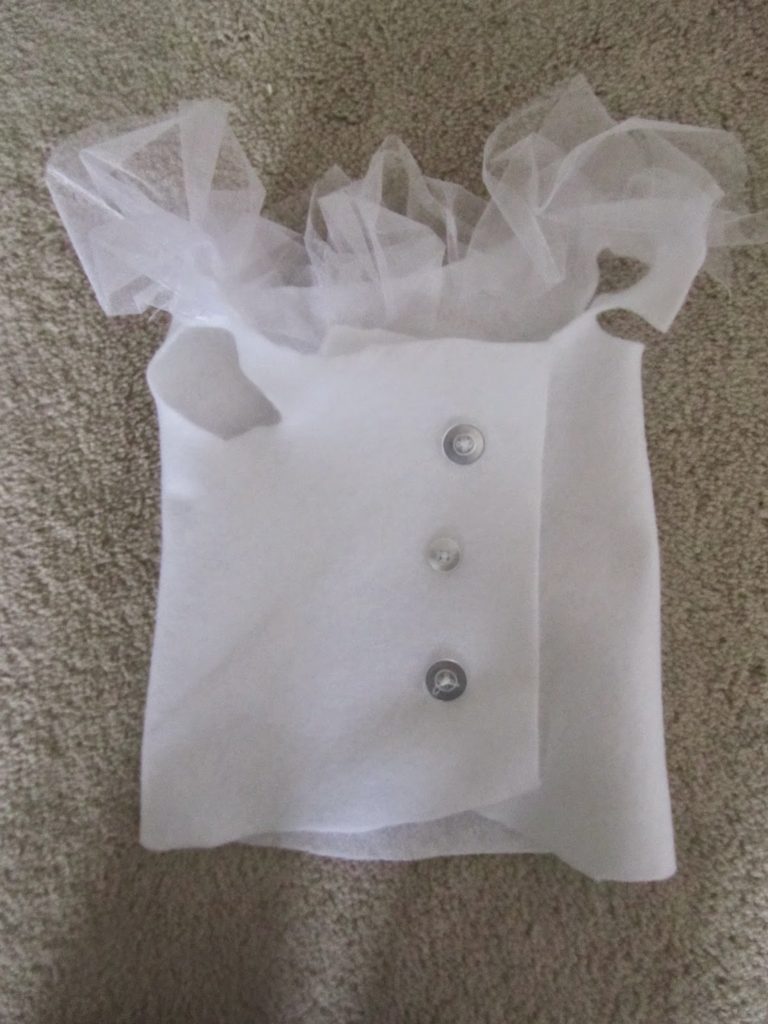 That's it- DONE!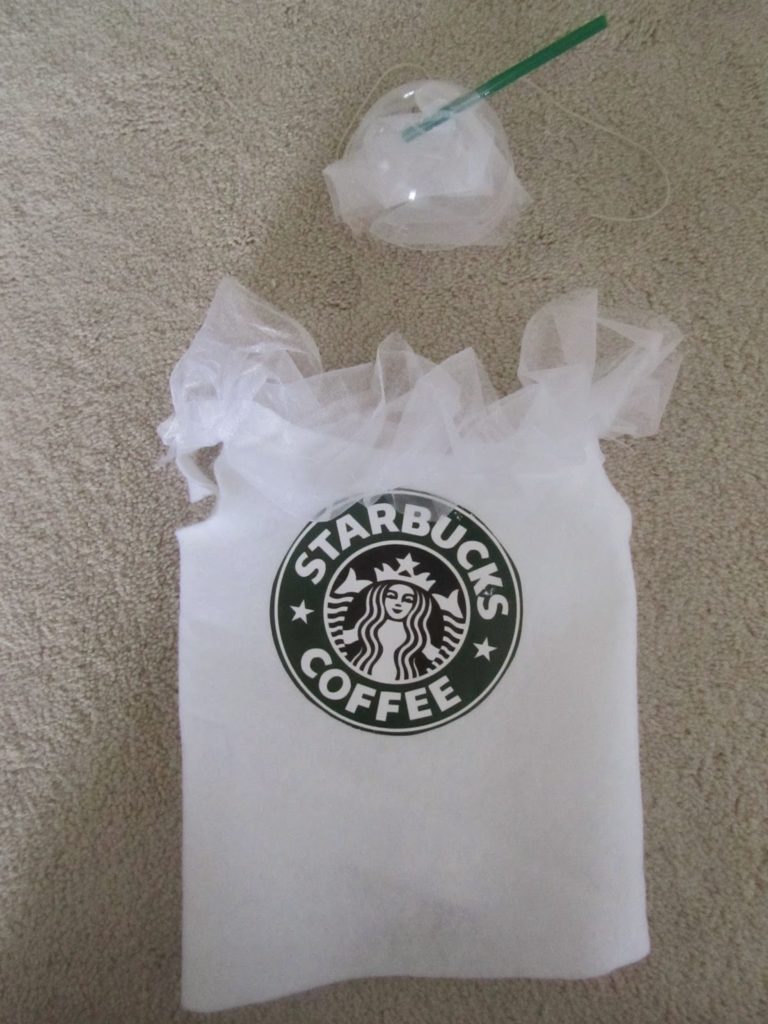 List of what you will need and approximate cost:
Felt- $5.00
Tulle- $4.00
Starbucks Logo- $1.00
Buttons- $1.00
Starbucks Frappuccino Lid and Straw- $5.00
Fabric Glue- $5.00
White String- 1.00
White Thread-1.00
Total Cost: $23.00
Hope you're all having a great weekend!