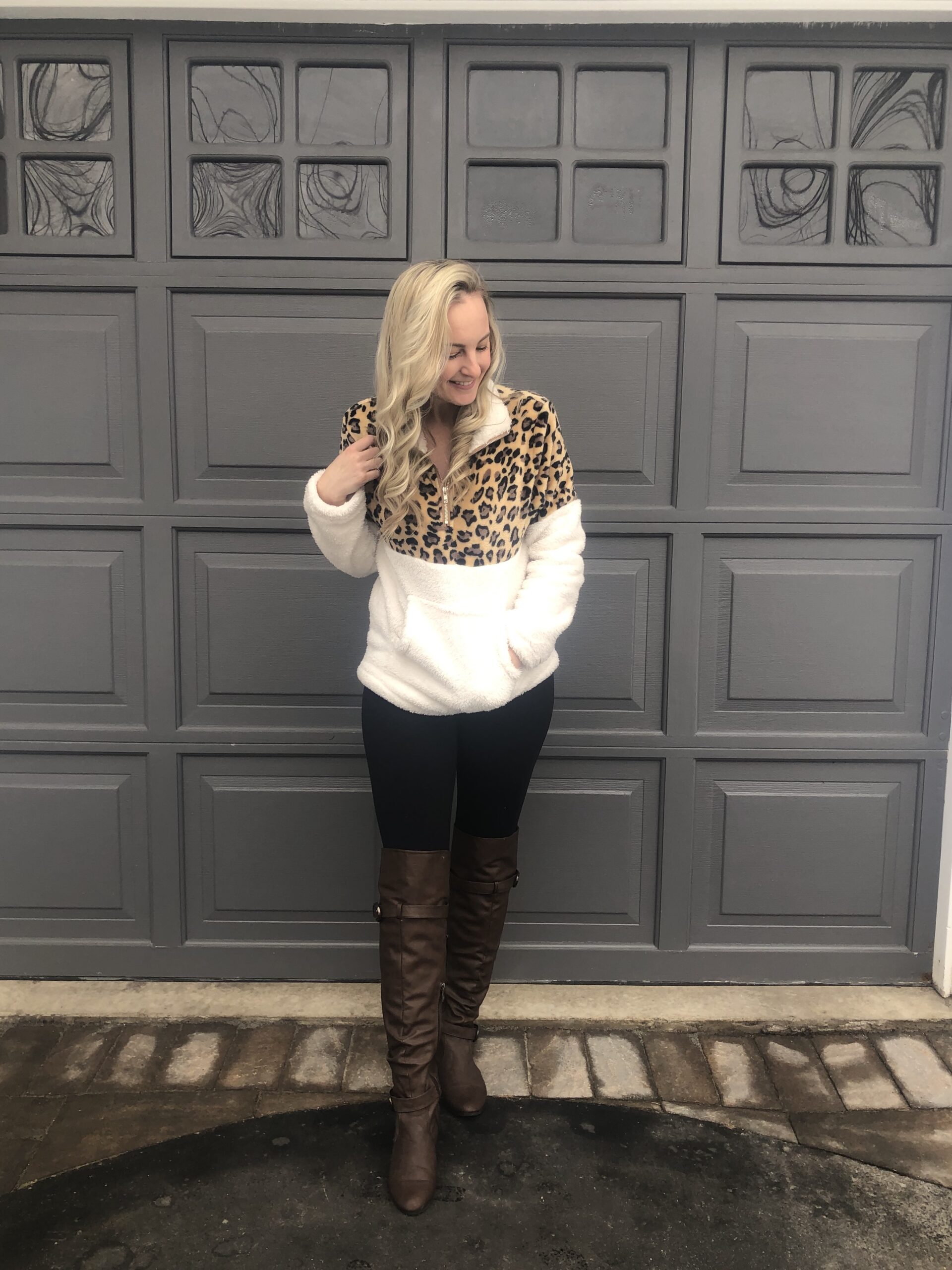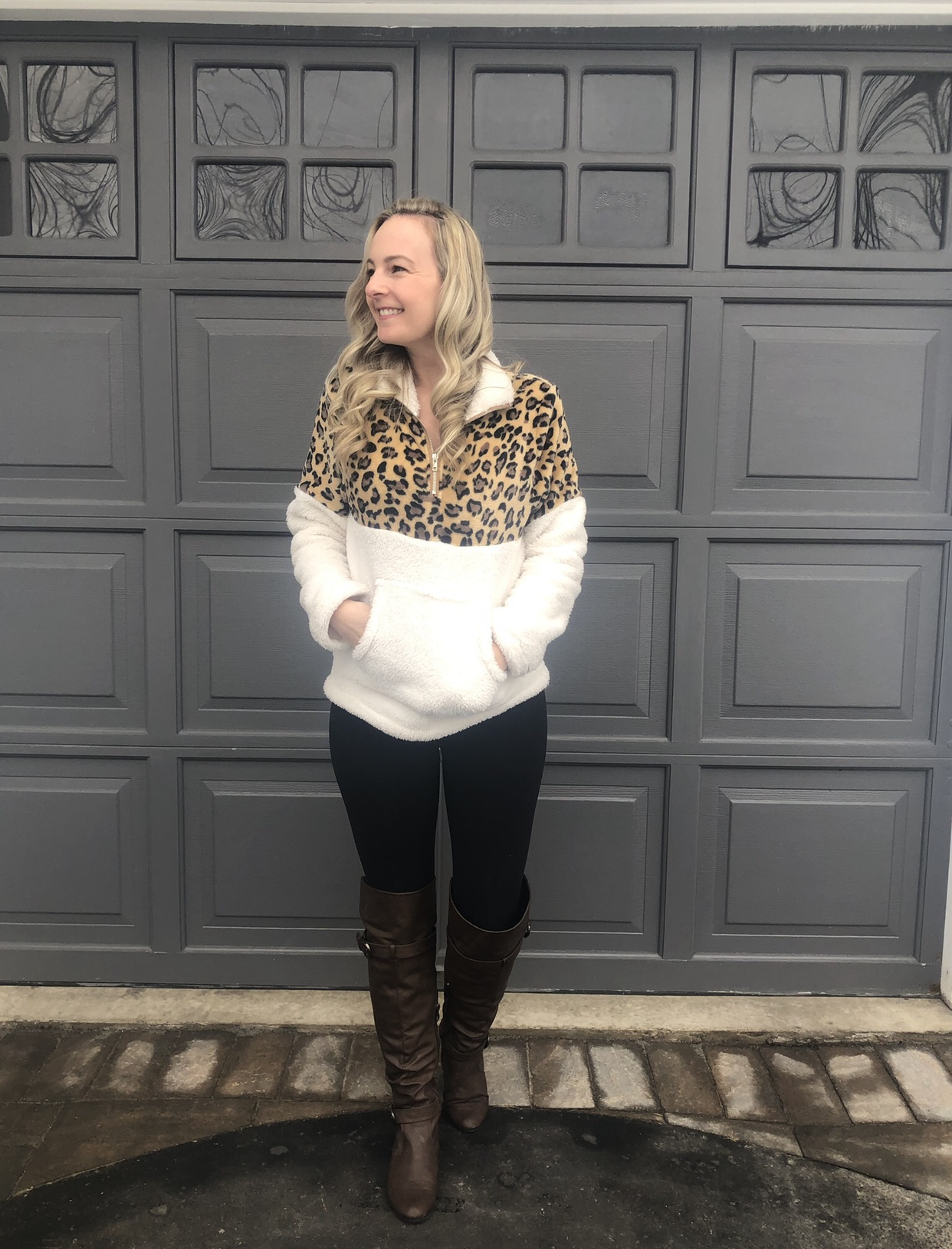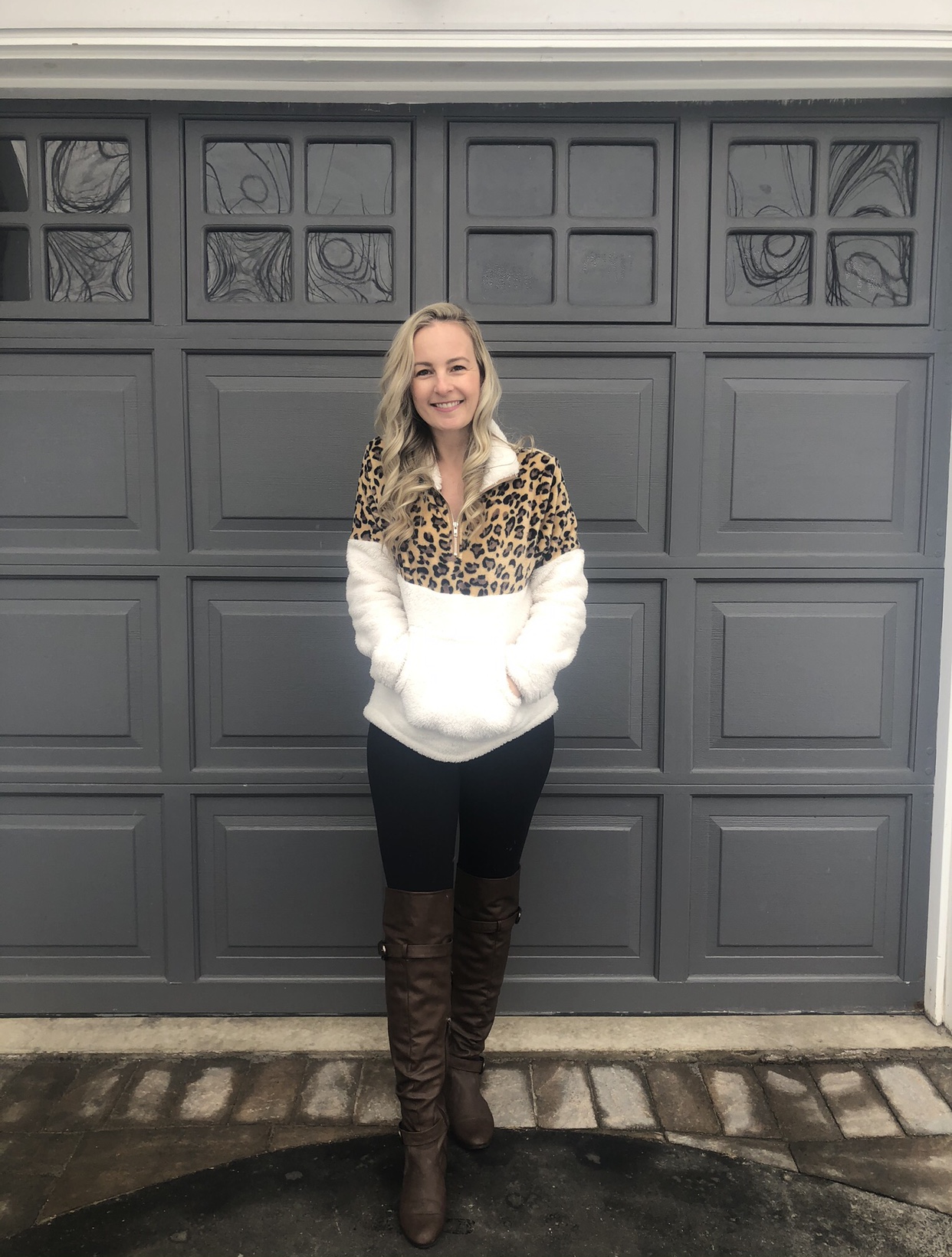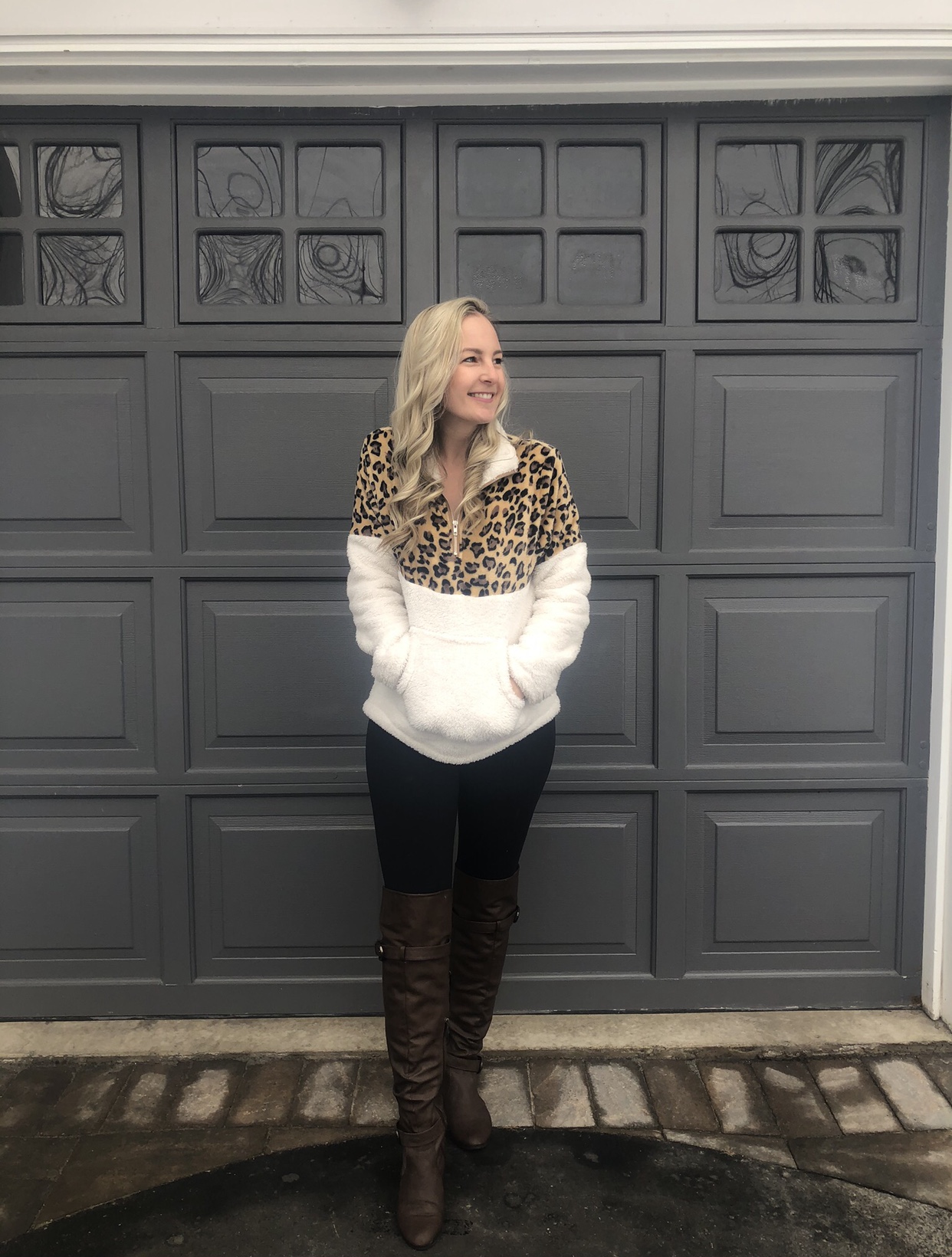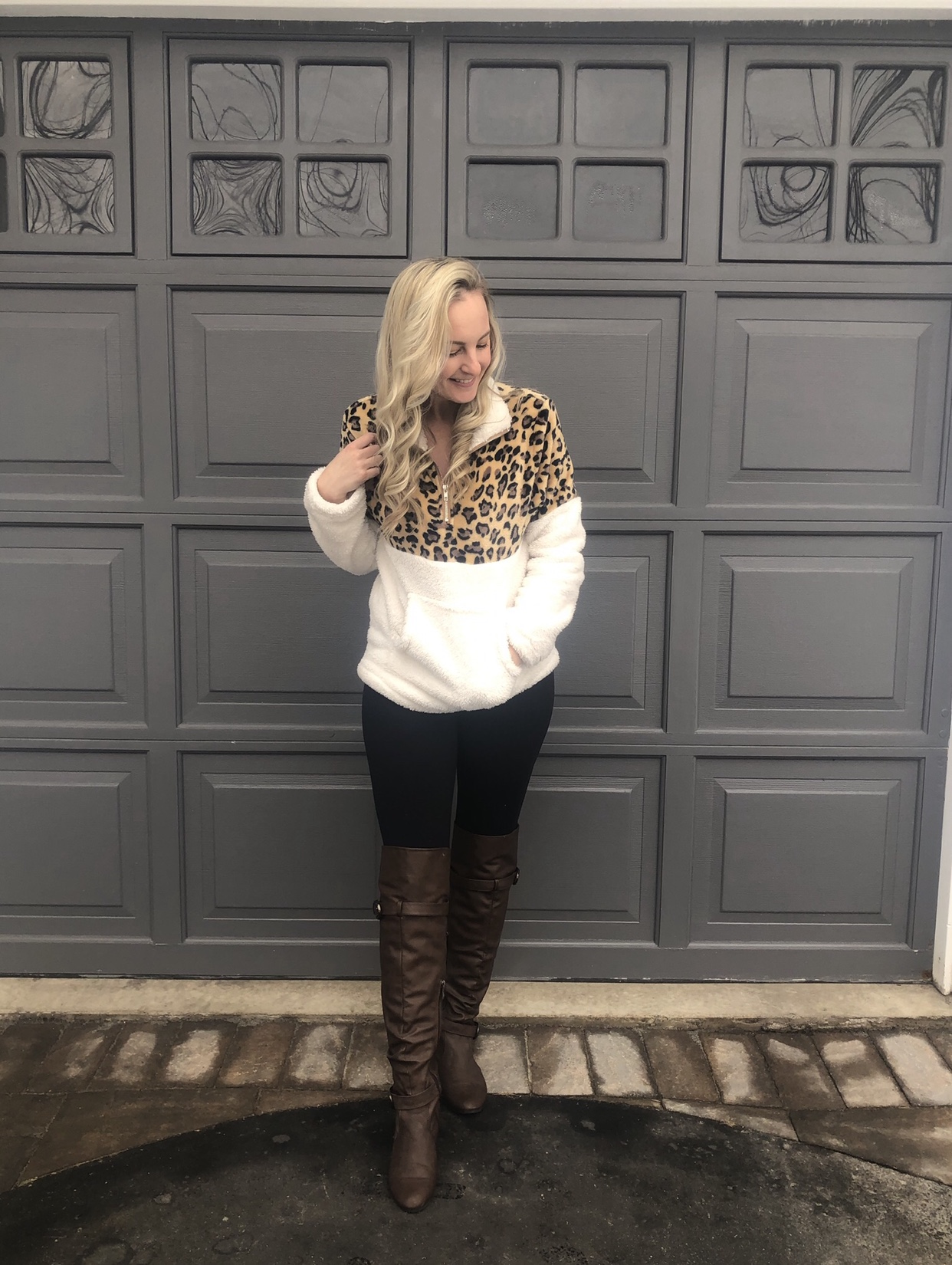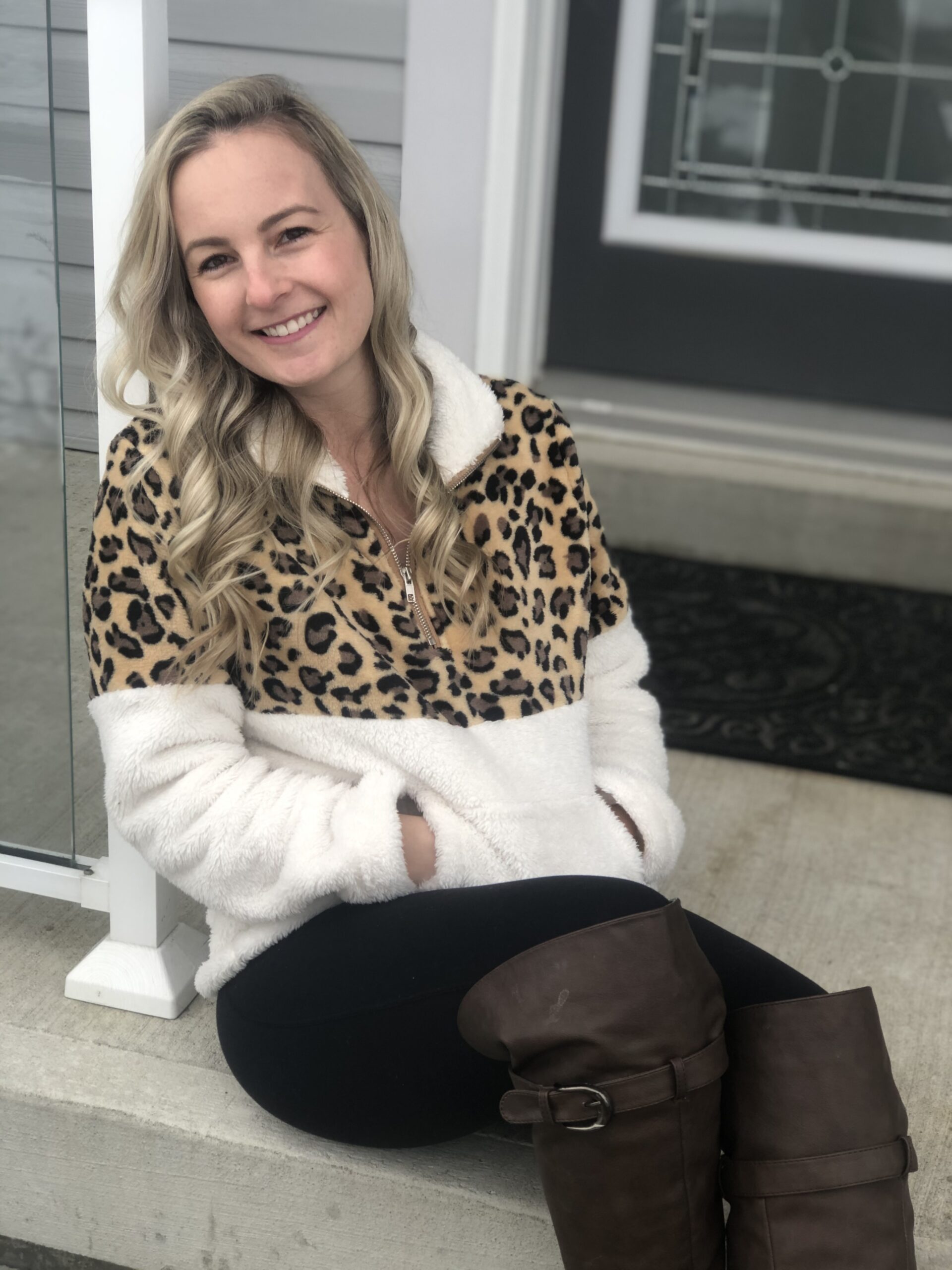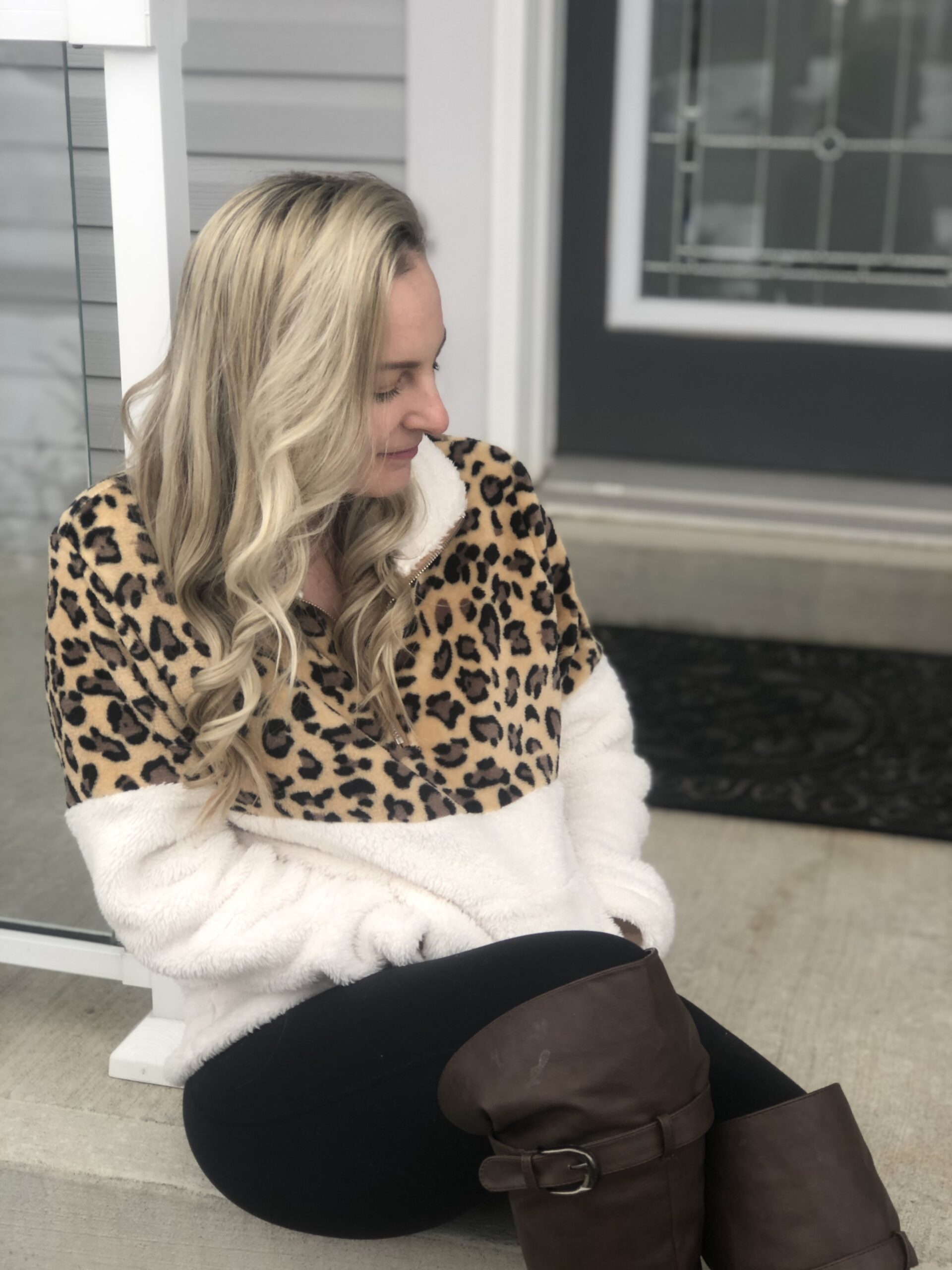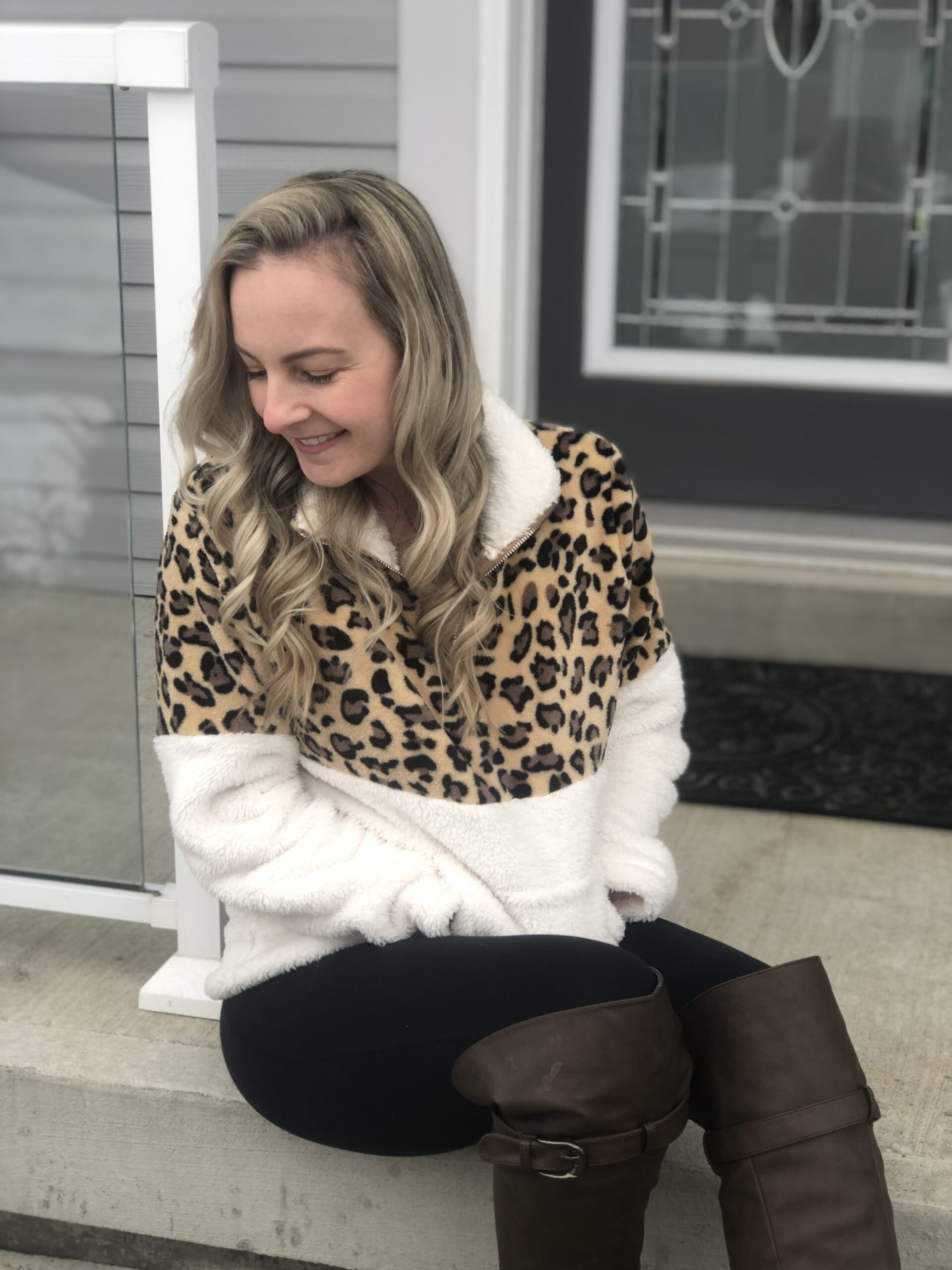 Sweater: Shein (I like this and this as well)//  Leggings: Aritzia   // Boots:  Steps (old) Similar// Similar
Have you checked the long term forecast lately? I don't know about you, but I am so happy with the weather the next couple of weeks. It's going to be above zero which I think is very rare for March, but with the winter we had, I think we deserve it.
When the weather gets like this I like to loose my jacket, and wear a warm sweatshirt or cardigan. This flannel leopard sweatshirt has been my go-to, especially when I have to go to the hockey rink to watch my son's games. It's so warm and cozy. It has a zipper detail on the front with a Kangaroo pocket. It also comes in 2 other colours as well.
I can't believe it's Monday already, the weekend just flew by. I have been cleaning the house all day, and trying to get organized for the week which includes getting my taxes in order.
Hope everyone had a great week!