Like many of us when we start a new year, we get the itch to de-clutter, and re-organize our house. So a few weeks ago, I did just that. I tackled the kitchen by re-organizing each cupboard. It not only feels so good to have it all organized, but I can't believe how much better the kitchen functions now. 
I don't know about your kitchen, but our pantry is the most used cupboard in our kitchen. It's where we keep all the kids snacks, baking products, and non-perishable foods. So with this cupboard, and all the others, I pulled everything out, washed them down, and only put back what we USE! I also went to Kitchen Stuff Plus, and bought clear plastic containers, and bins to organize everything! 
Here is the before: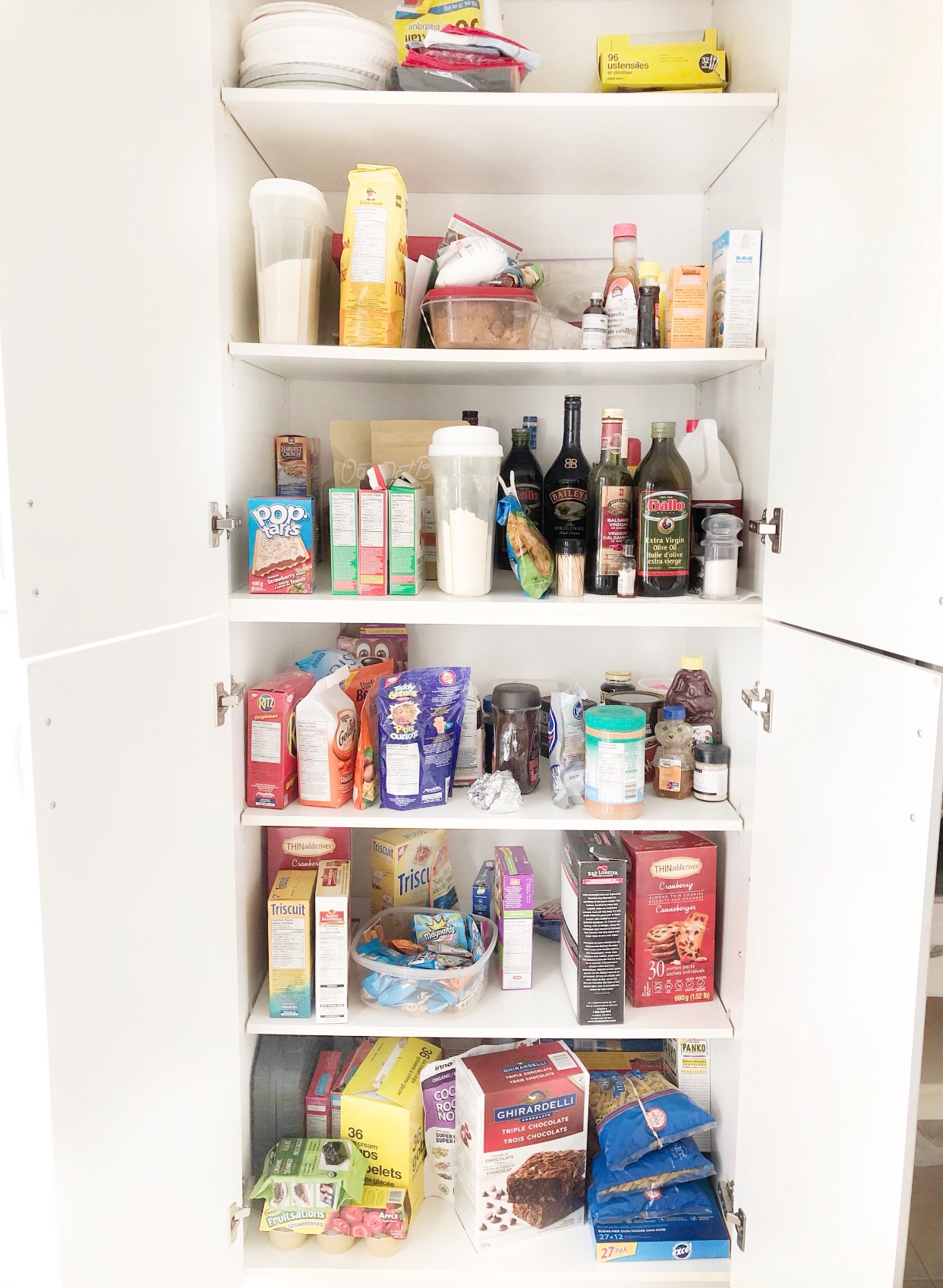 Here is the after!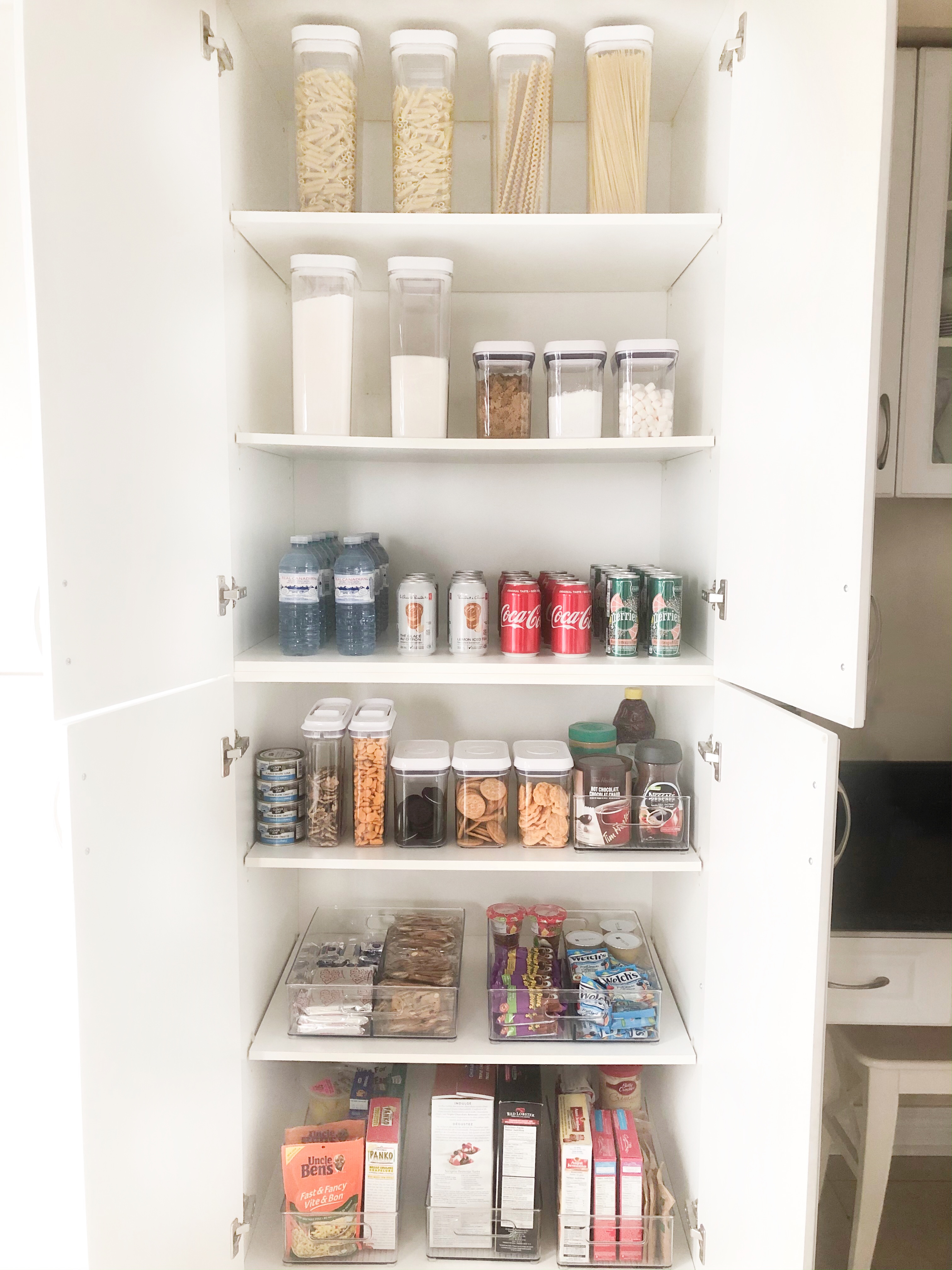 It's amazing what a difference containers, and bins can make for organization!! Crazy! Let me walk you through how I organized everything, and which containers I used. 
For all of my pasta, flour and sugar, I used the KSP Easy Lock 3.6L Acrylic Canisters with Locking Lids which fit perfectly with the height of my shelves in the pantry. Then for my brown sugar, icing sugar, and marshmallows, I went with the OXO Good Grips Pop Rectangular 1.4 L Containers. These containers are amazing! I love them so much! They are so easy to open, and they also lock in the freshness very well with their airtight seals. On the next shelf, I added extra drinks. We used to keep them all in the basement, but now since adding them in the pantry we have found it at a lot easier to refill the fridge since the extras are so close by.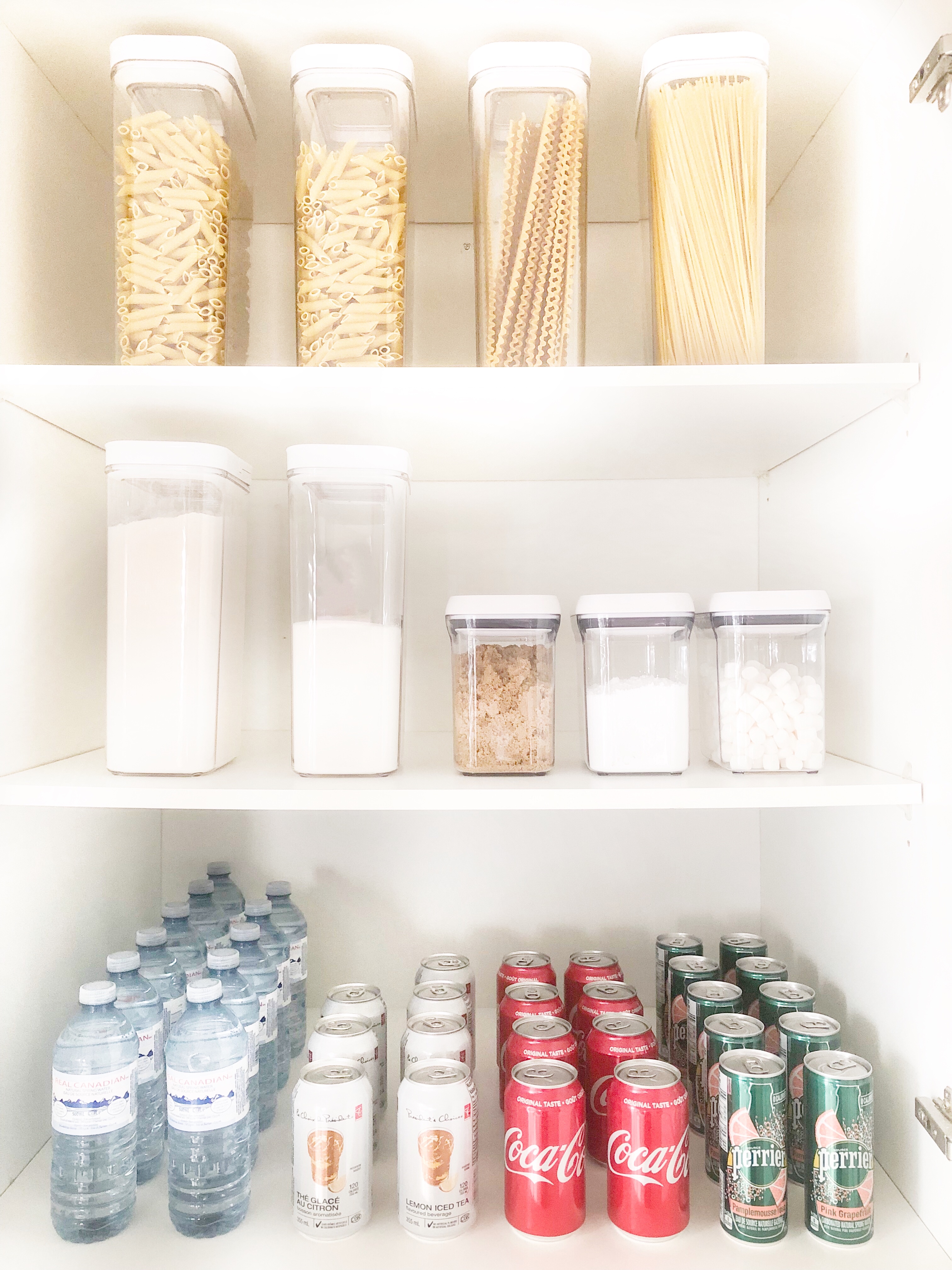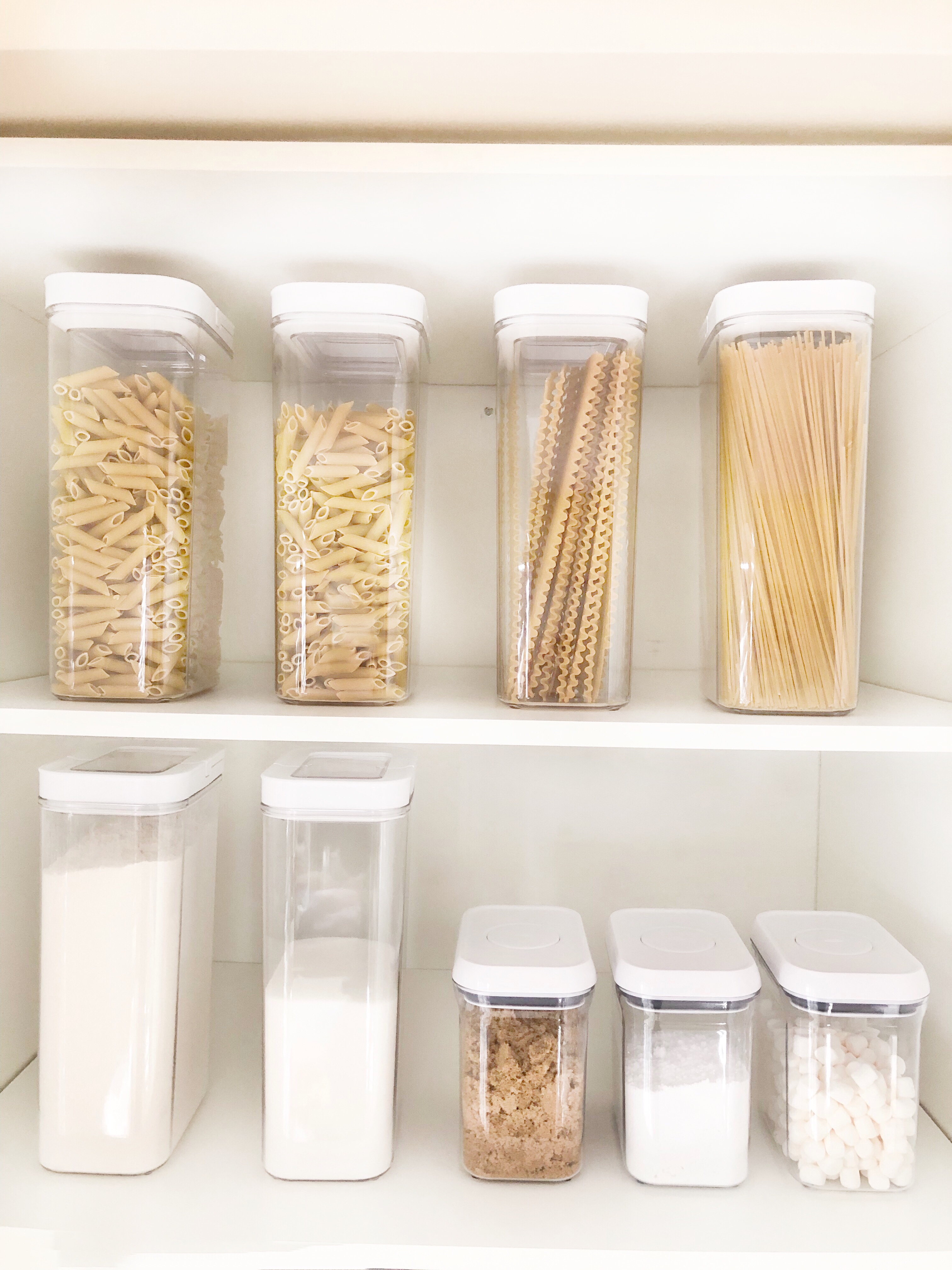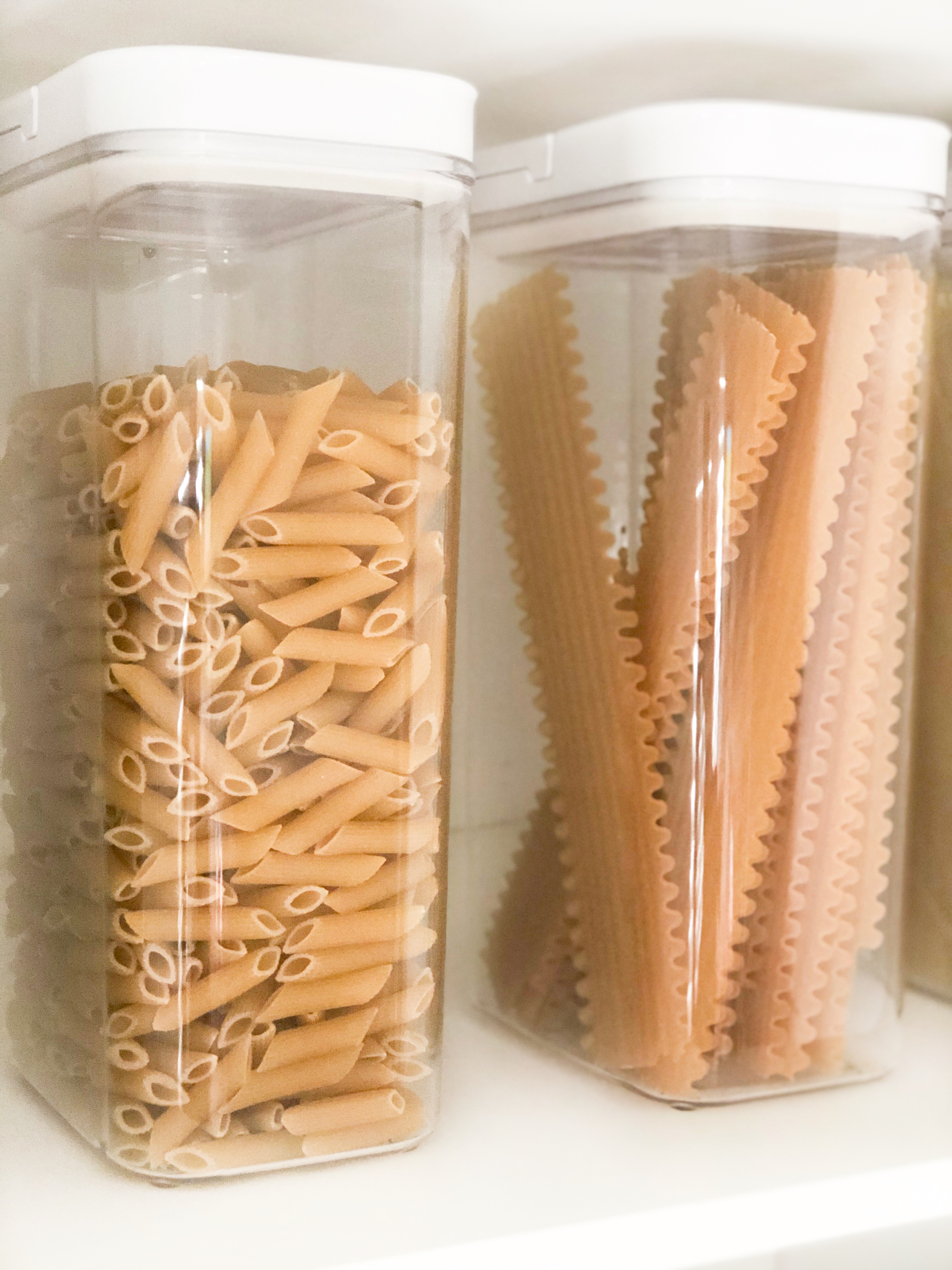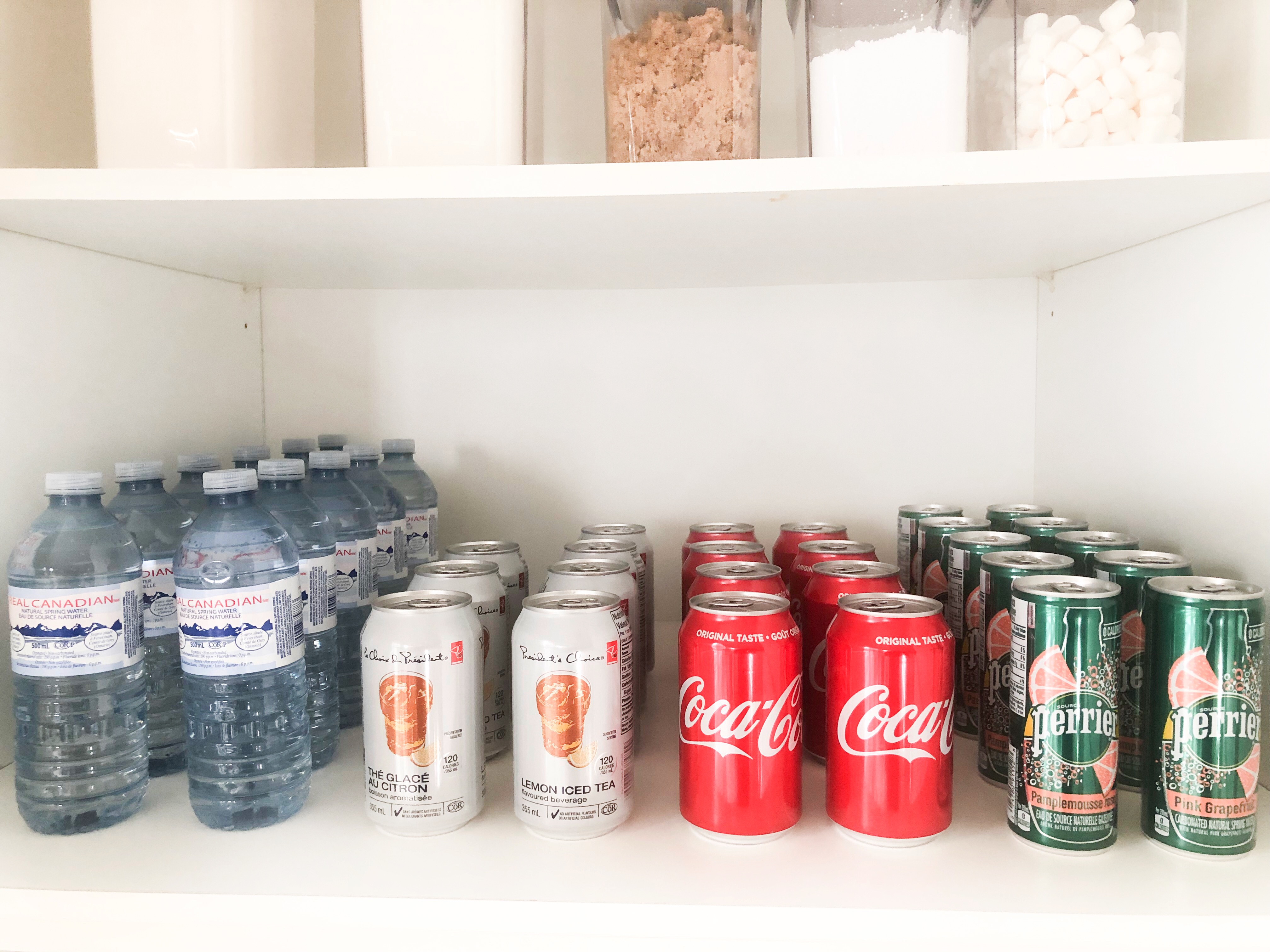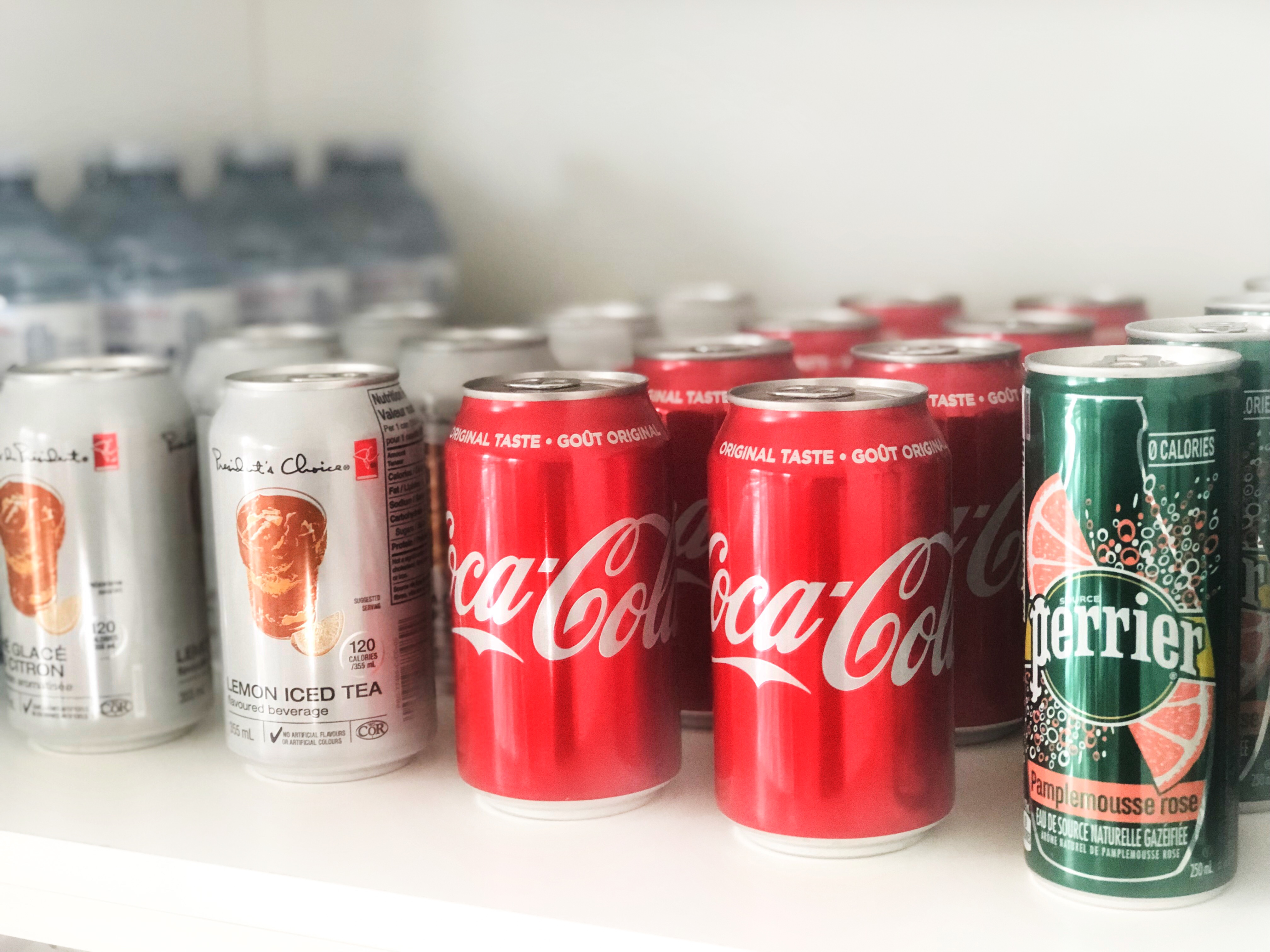 For the second half of the pantry, I went with a variety of containers, and bins.
For large food items, I got the same OXO containers that I used for my baking items above. For the smaller snack items like Goldfish and Teddy Grams, I got the OXO Good Grips Pop Cereal 1.1L Storage Dispensers. These containers have a tapered front for easy pouring which makes it very easy for the kids to pour a snack into a bowl.
For the rest of the kids snacks, I got 2 of the InterDesign Linus Fridge Binz Split Bins. Having the split down the center helps keeps the snacks clearly organized, and stops things from moving around. These bins are great quality- very heavy duty plastic. I also love that they have a handle on the front of them, so it makes it easy for the kids to go in the pantry and grab a snack from one of the bins.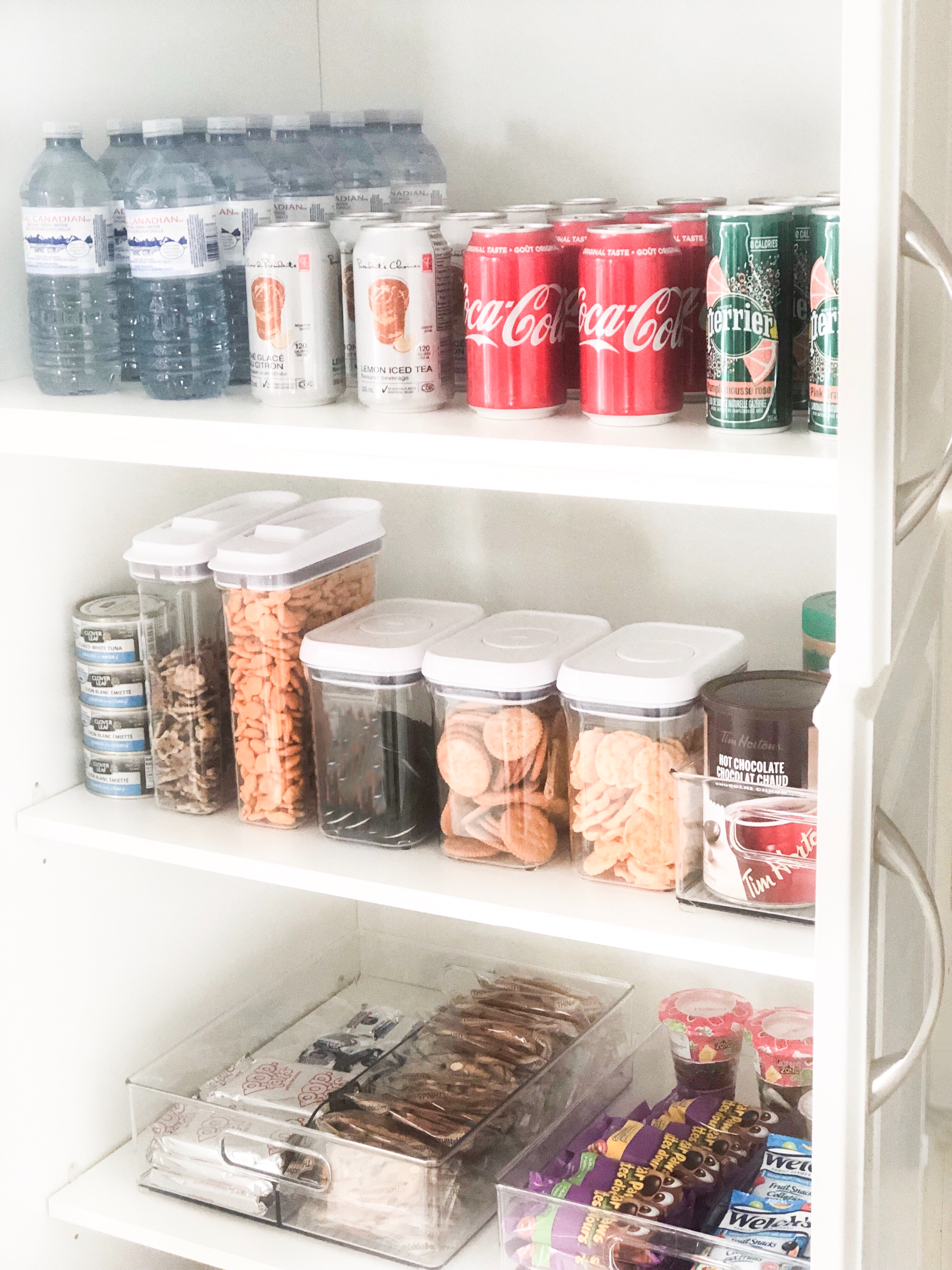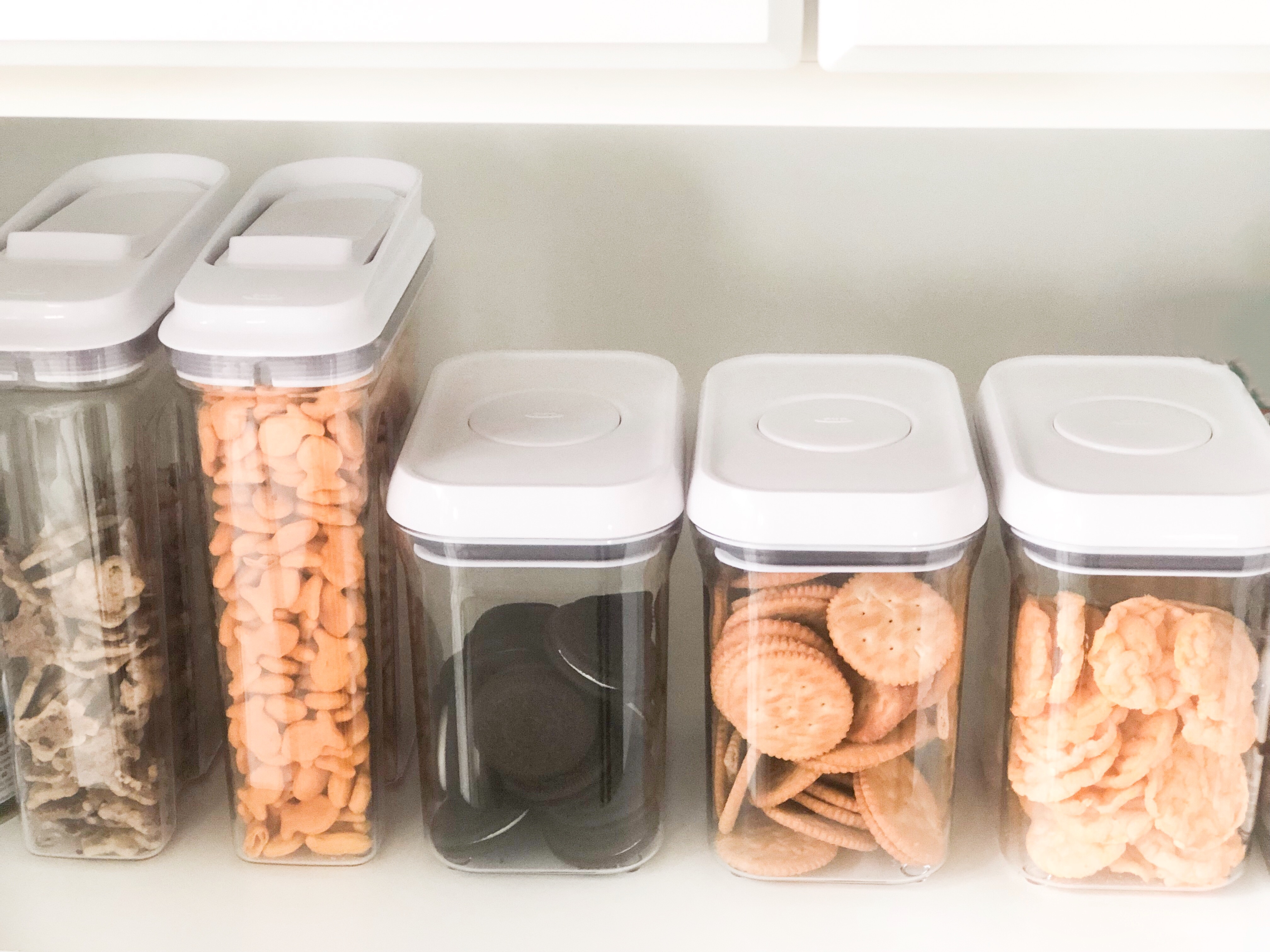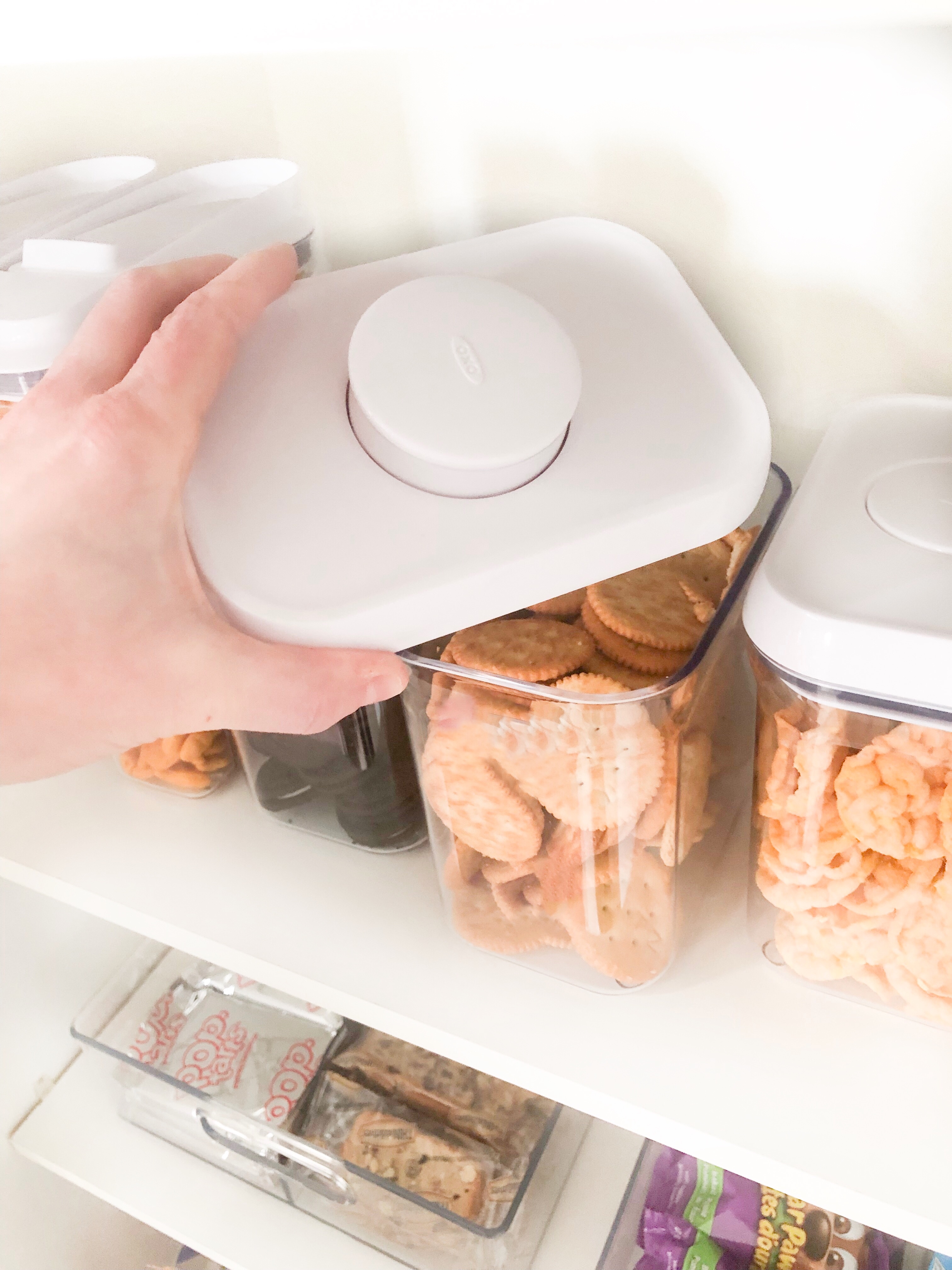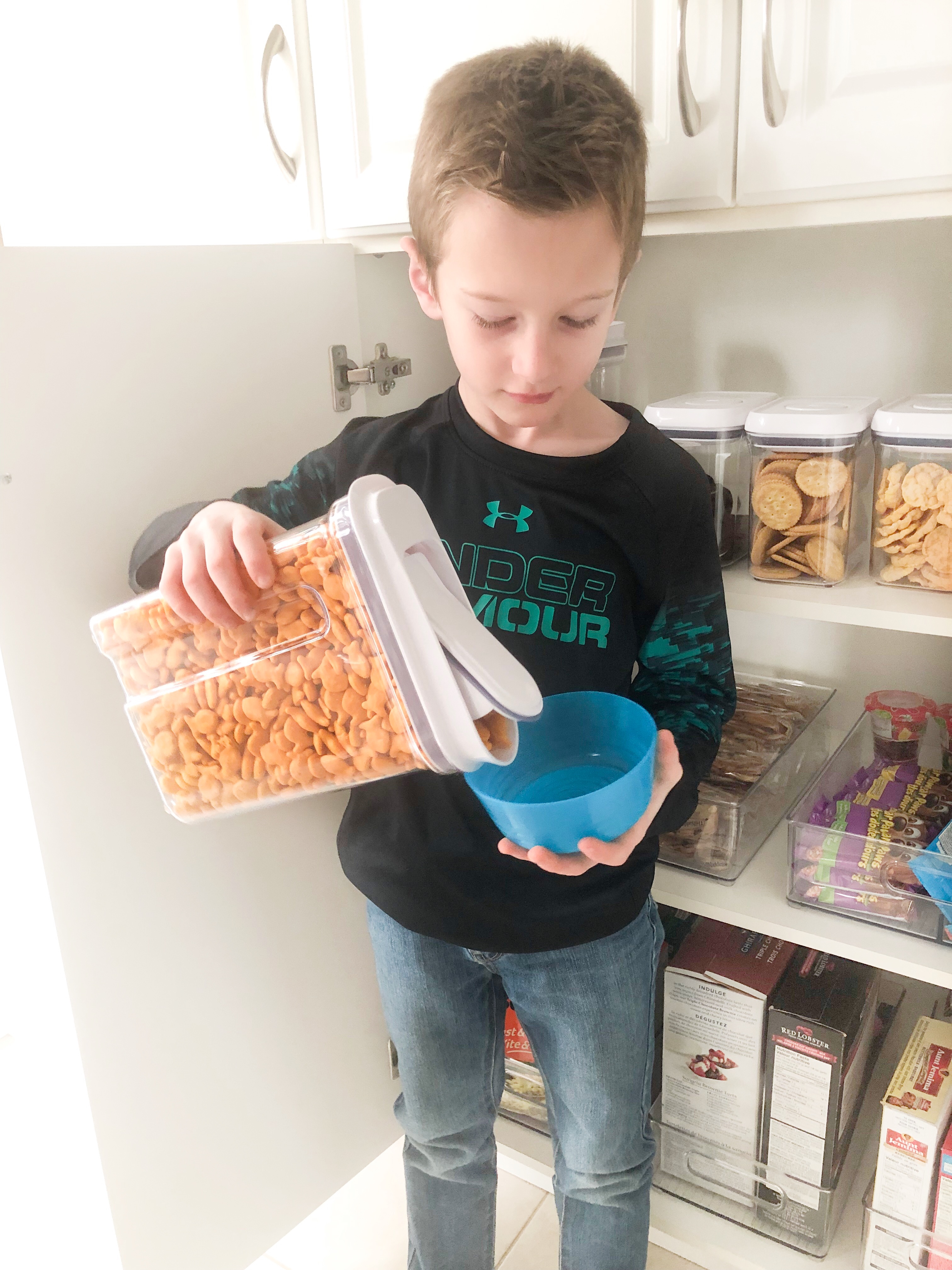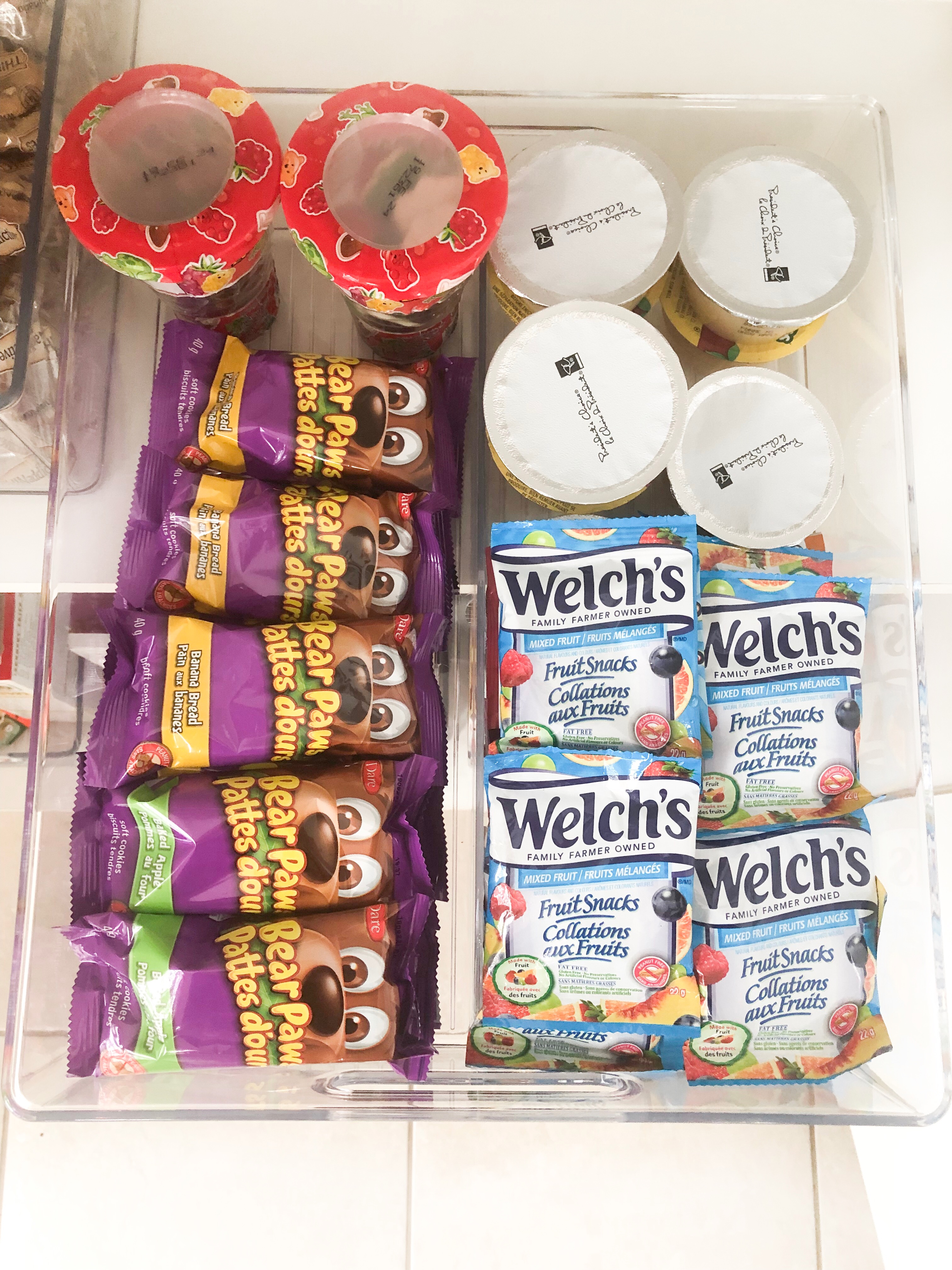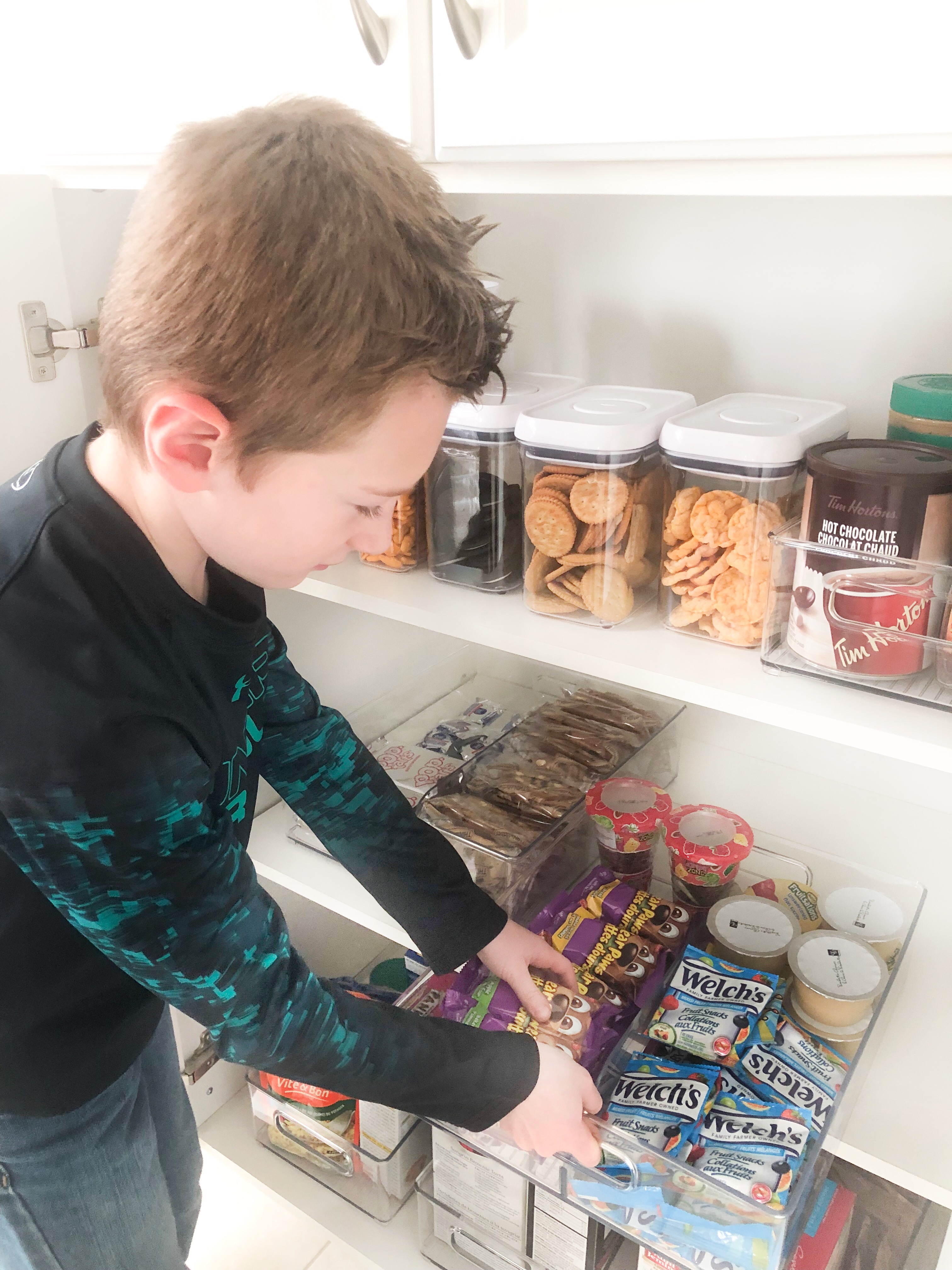 Finally for things like the boxed food, peanut butter, coffee, hot chocolate etc. I used a bunch of the large InterDesign Linus Fridge Binz Deep Bins. These also have handles as well which makes it very easy to pull out of the pantry and grab what you need. I also love how deep they are too!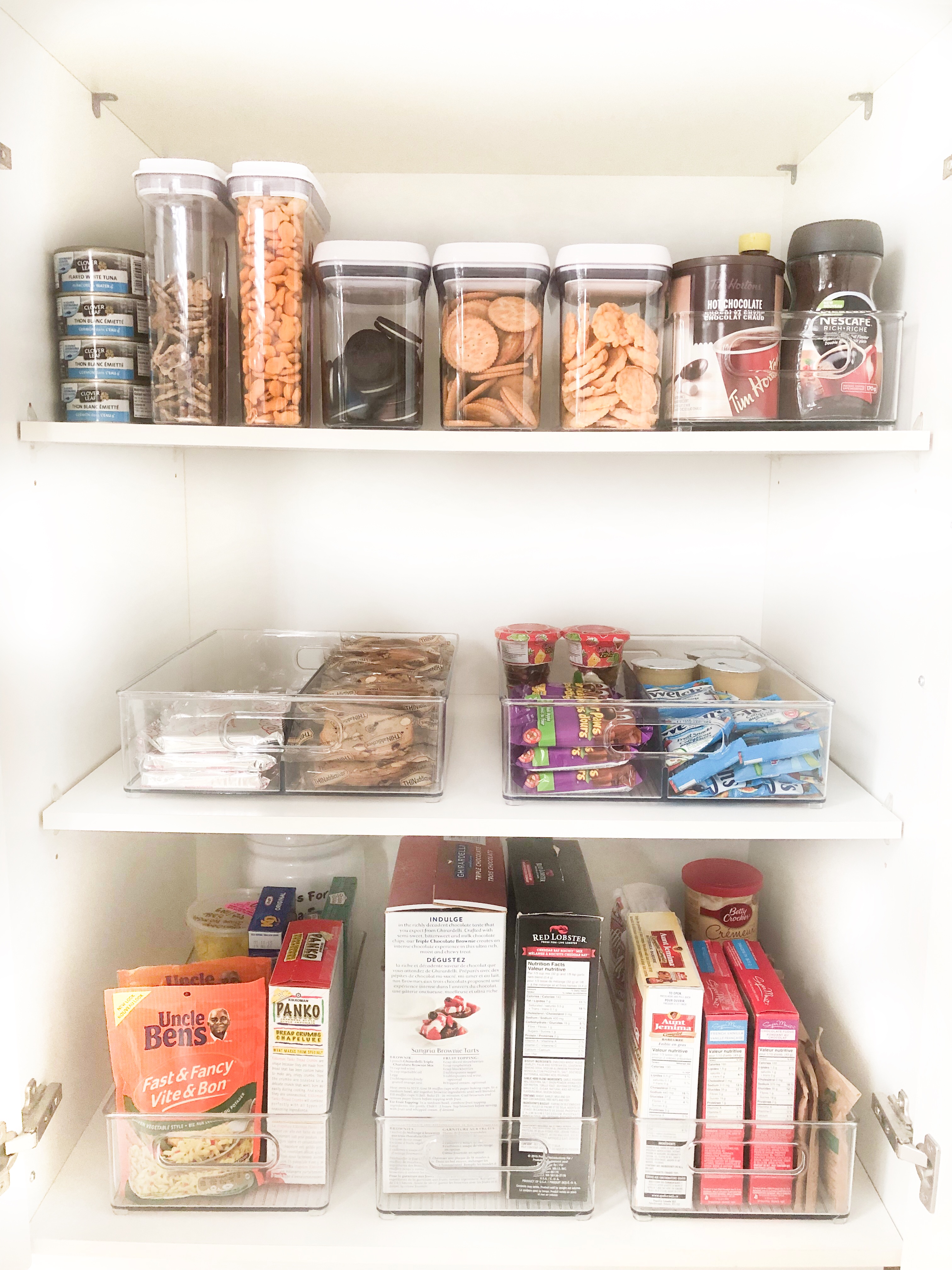 I am so happy with how our pantry turned out!  Now onto the next kitchen cupboard, lol
I hope this post inspires you to organize your own pantry!