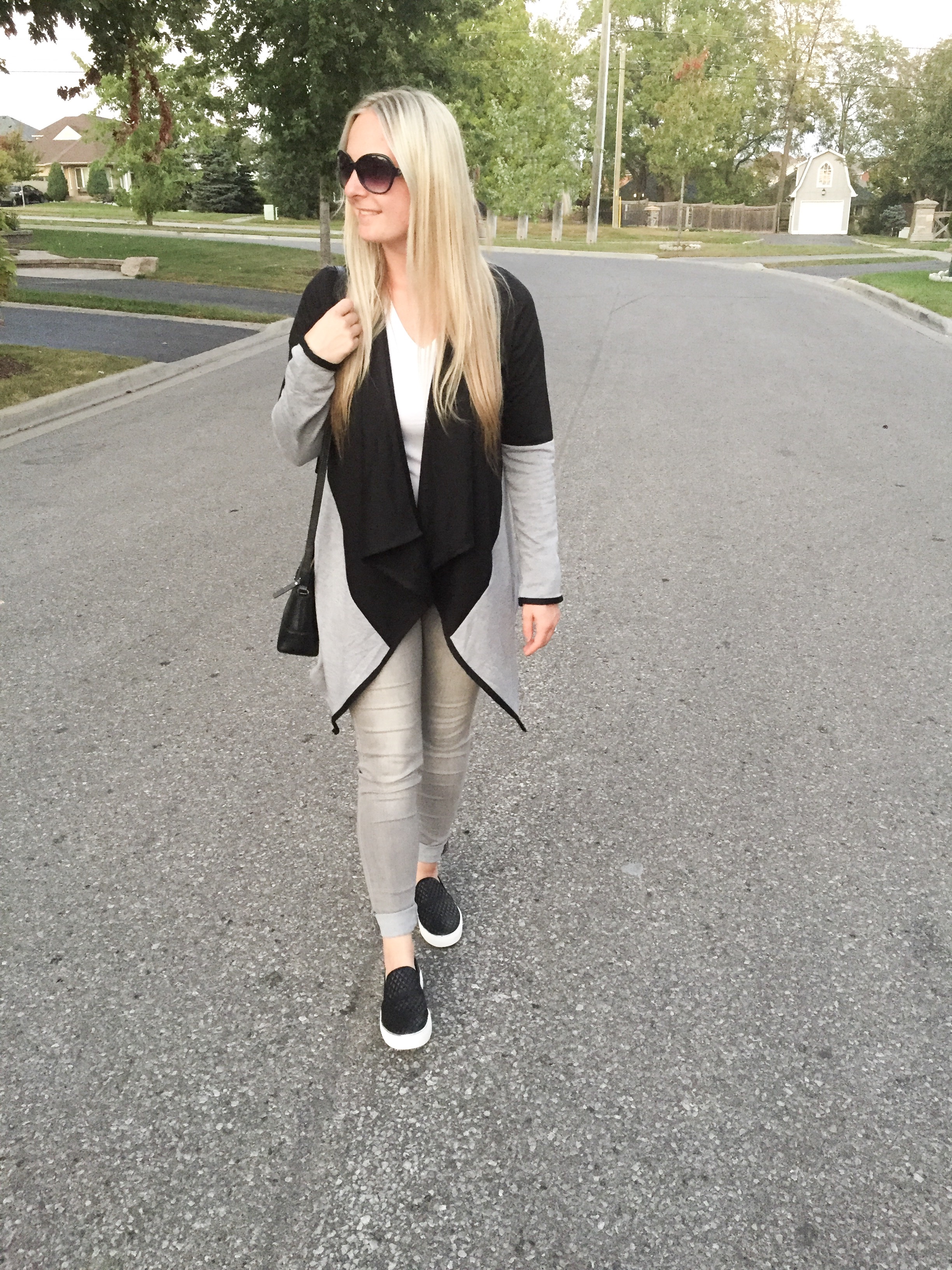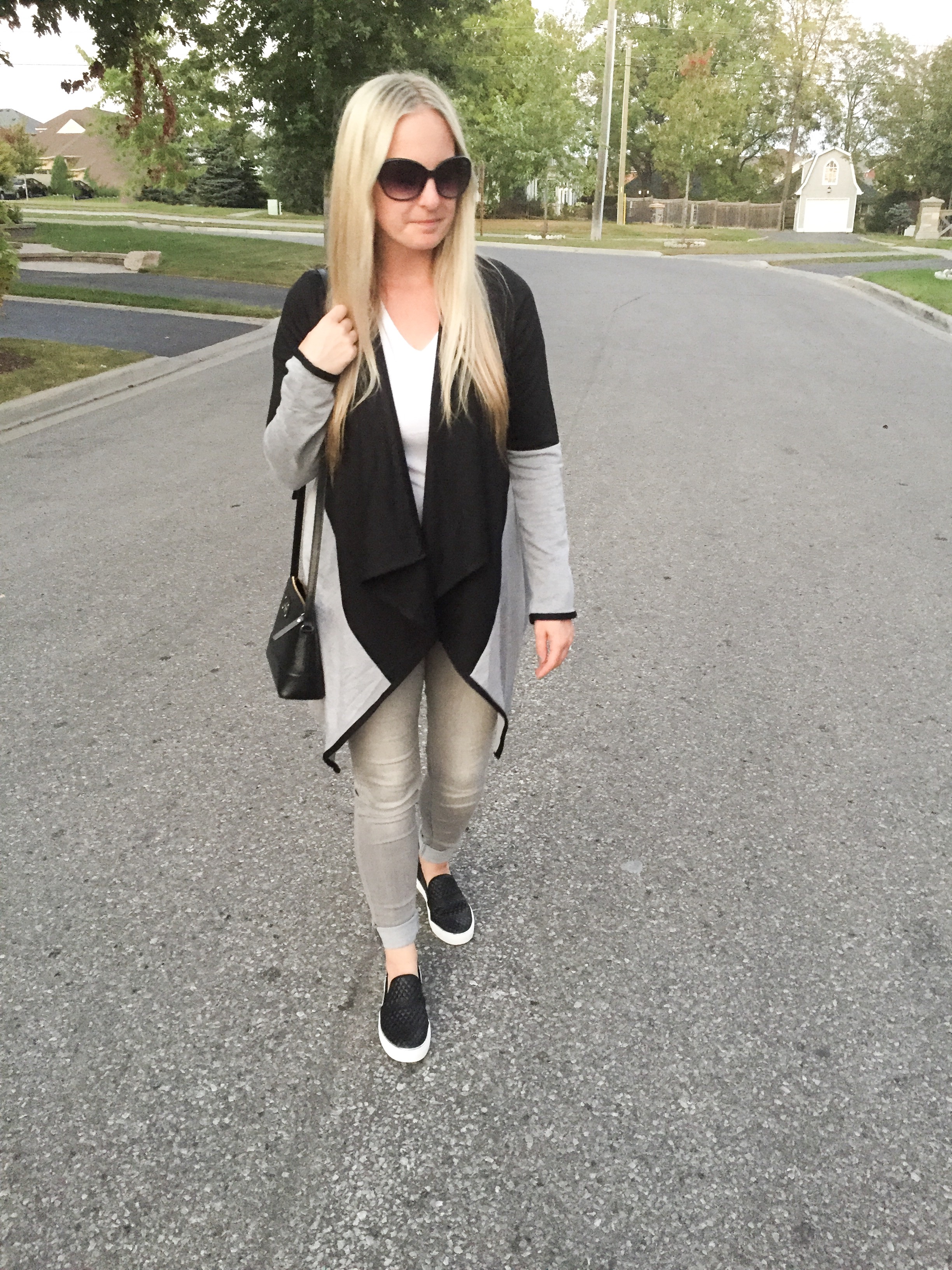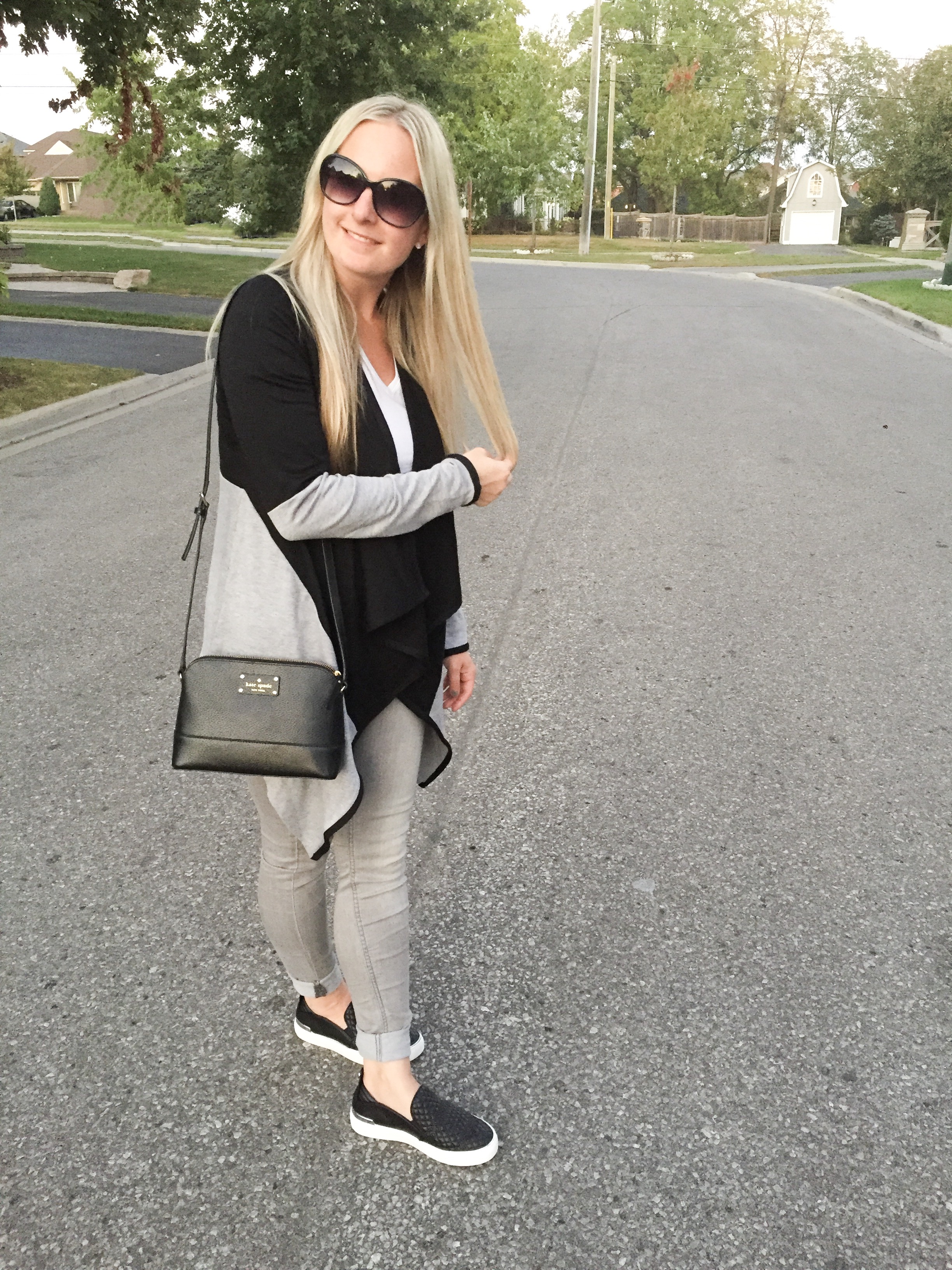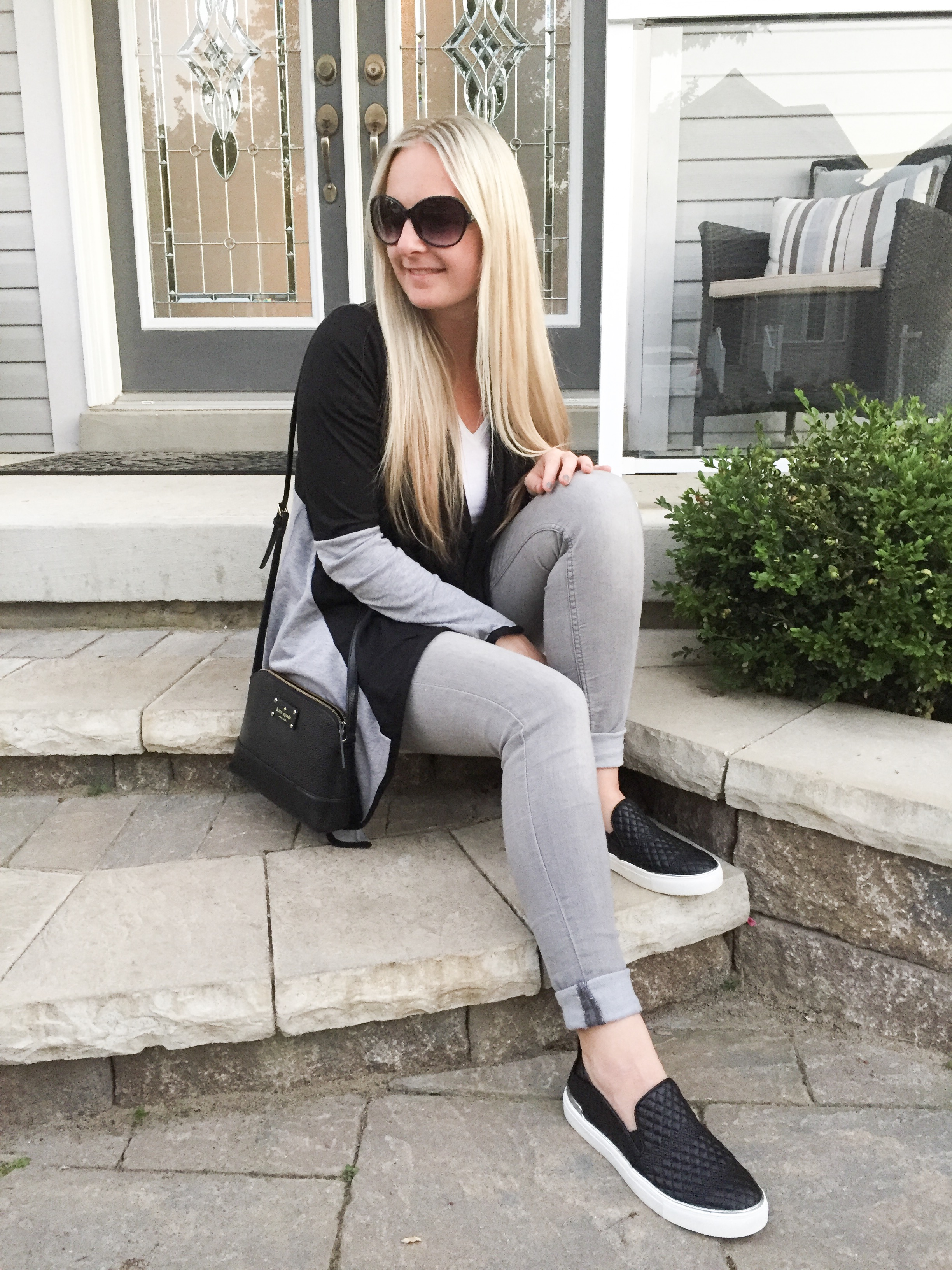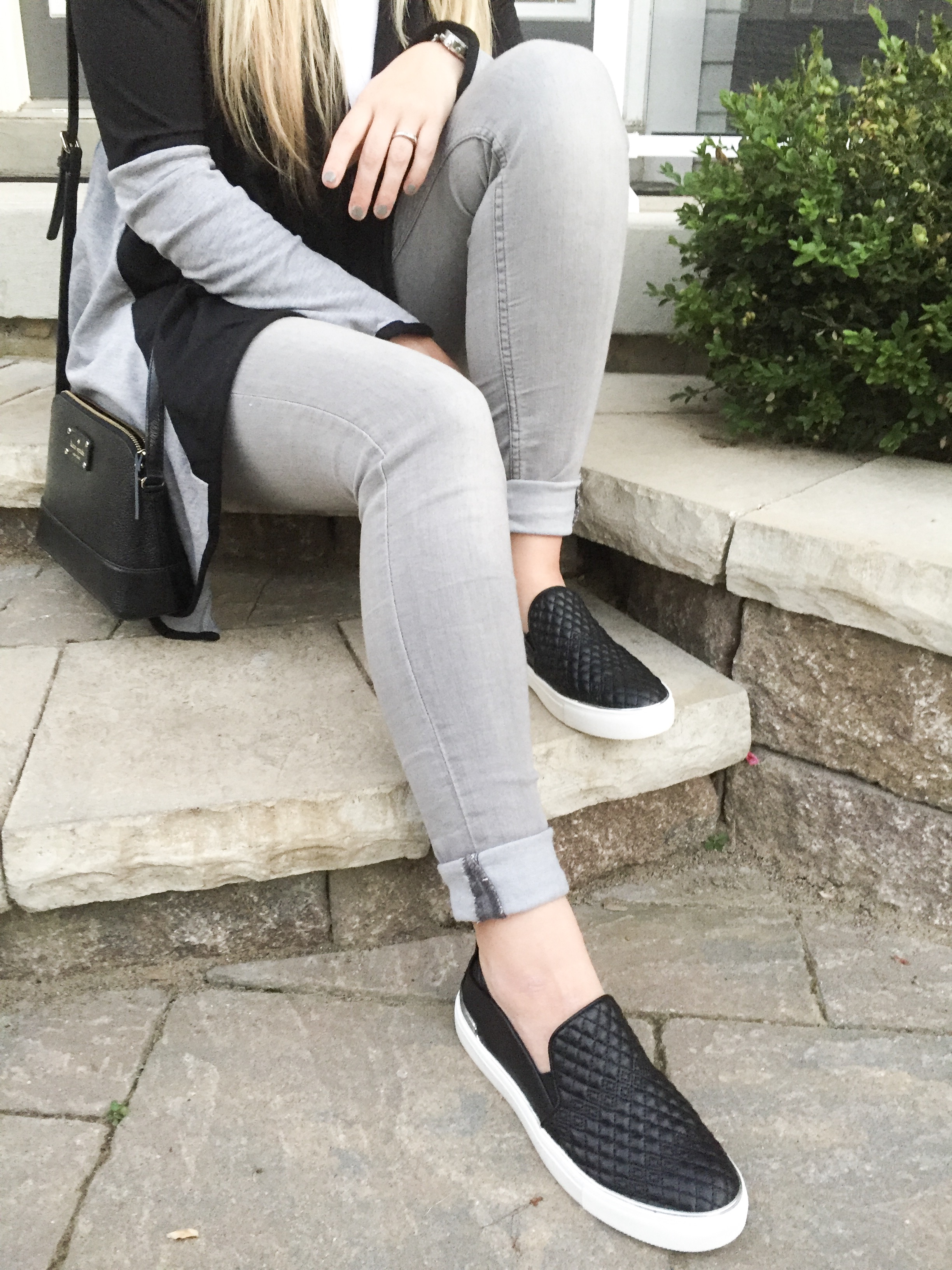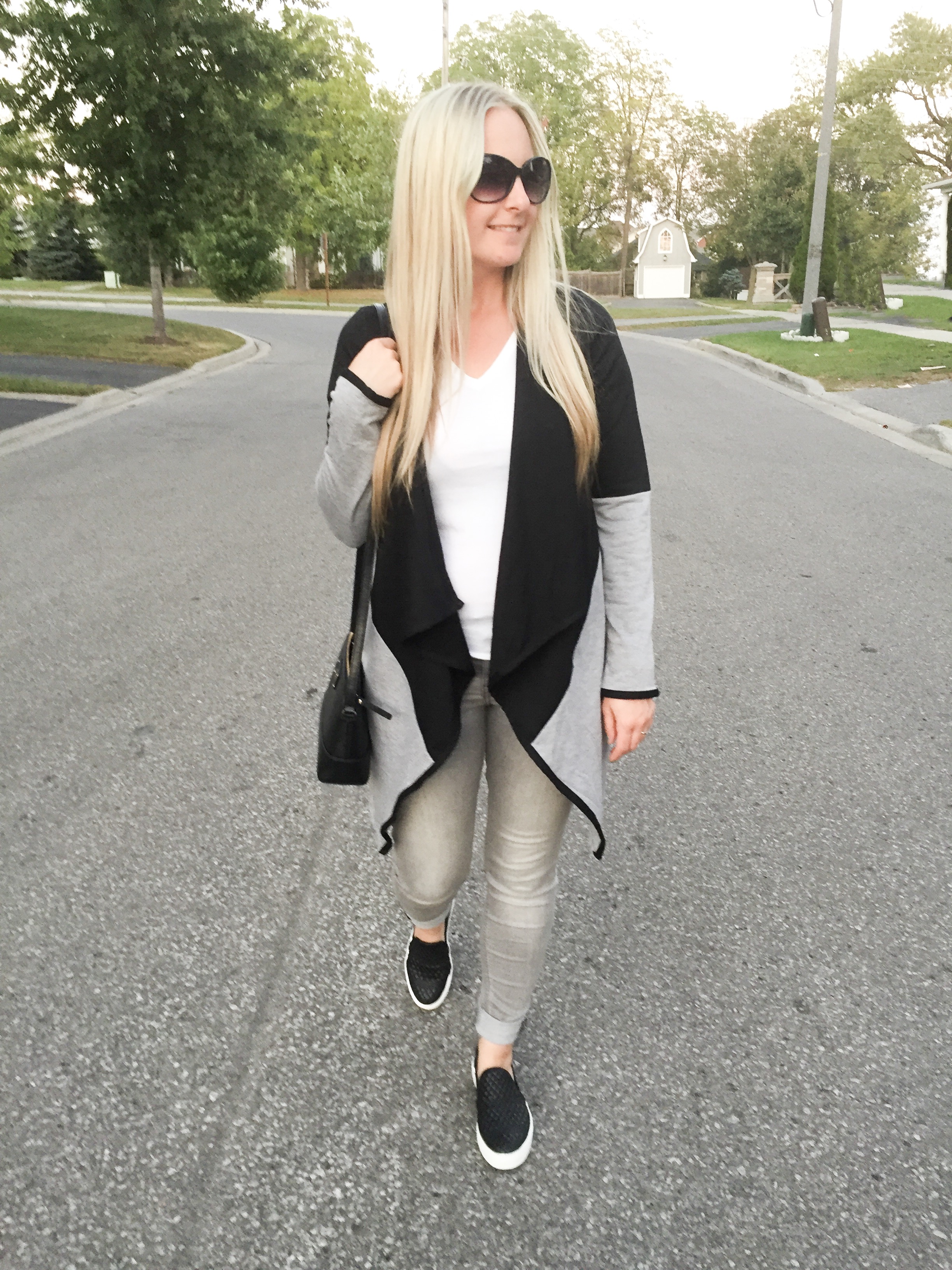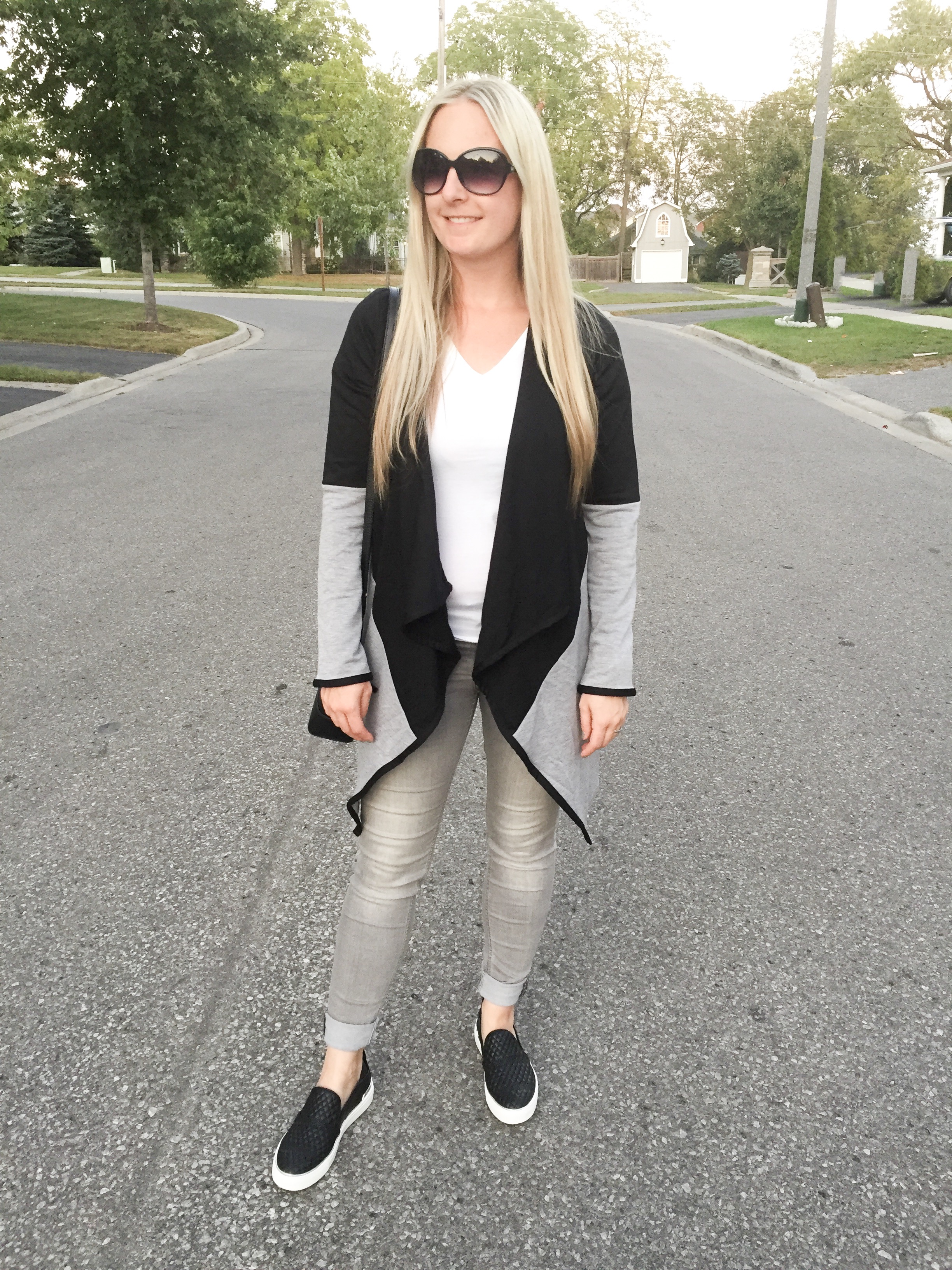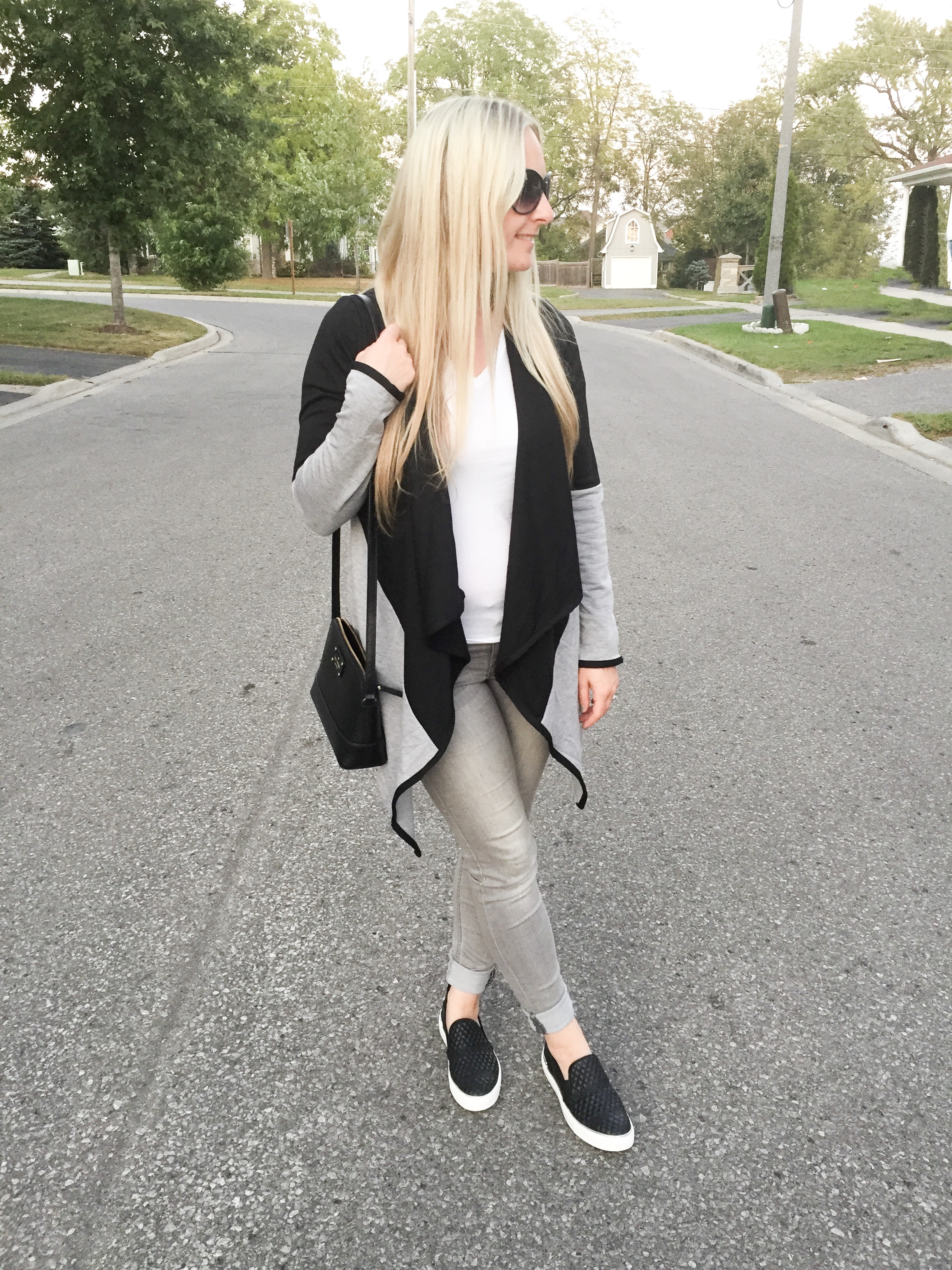 Cardigan- Pink Blush /  White Shirt- Nordstrom  / Skinny Jeans- H & M  /  Shoes- Browns /  Purse- Kate Spade /   Sunglasses- Michael Kors
Sadly this looks like the last warm weekend for us in Toronto. Starting Monday, the temperature goes back to seasonal. With that being said, this cardigan from Pink Blush is going to be perfect for those cooler days ahead. This two-tone cardigan is so soft, cozy, and I love the cascading front. I am a girl who is always cold. If I am wearing a cute dress for a date night or girls night, I always bring a cardigan with me in case I get cold. Even in the summer when the air conditioner is on, I always have a cardigan on in the house. So, it's safe to say, I will be getting a lot of use out of this piece.
I picked up these new shoes from Browns a few weeks ago, and I love them. They are so comfy too, and perfect for taking the kids to school, and running errands.
Hope everyone is having a great weekend! Nothing too exciting is happening this weekend on my end. Yesterday my son had hockey, and then I ran a lot of errands, and cleaned the house. Today, the kids have swimming, and later on in the afternoon we might take them to a pumpkin patch to get a pumpkin.