I am pretty picky when it comes to how our clothes look when we walk out the door. I don't like to see any stains on them, I don't like them to look wrinkled or faded, and I definitely don't want them to look old and tattered. So, when I got these 2 Conair products to help me keep my clothes look their best, I was really happy!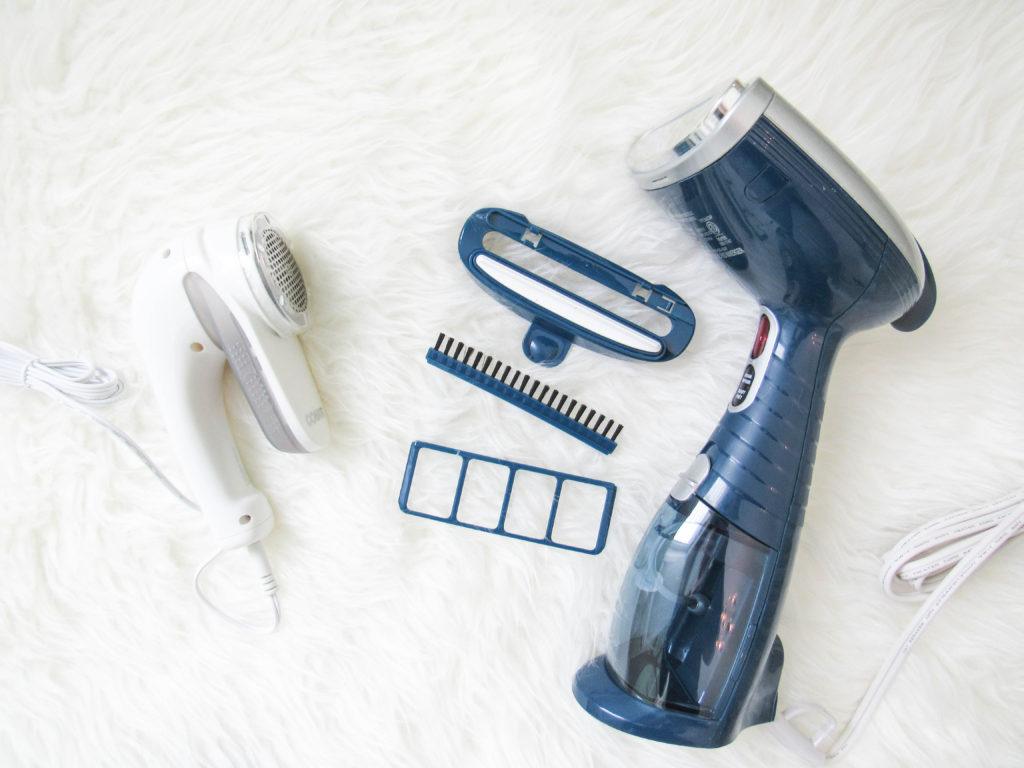 I'll be honest, I can't stand ironing. Like who has time for that?! It's so time consuming and I am not even that good at it. Neither is my husband. If we need something ironed, we hang it in the bathroom when we have a hot shower to get the wrinkles out. If that doesn't work, we take it to the dry cleaners. lol
 This Turbo ExtremeSteam handled  fabric steamer from Conair has been life changing. This steamer is so powerful – it removes winkles instantly!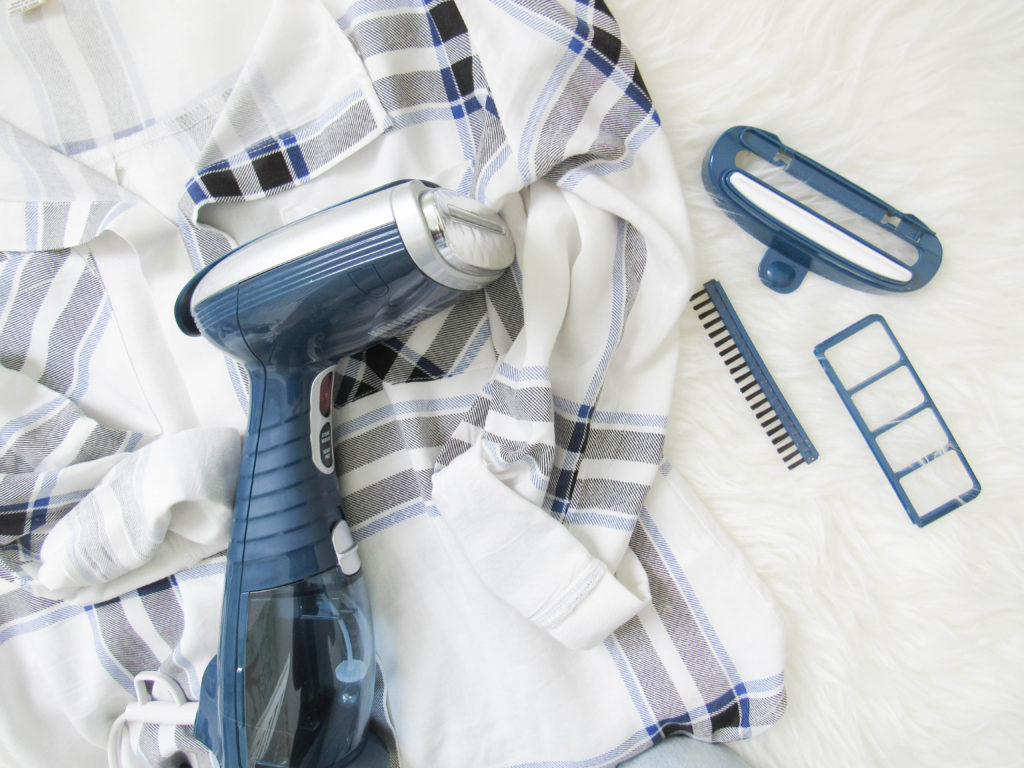 It's very easy to use. All you have to do is fill the tank with water. Plug it in and hit the ready button. The steamer heats up in 40 seconds and you're ready to go! For 50% more hotter & faster steam, just hit the red turbo button.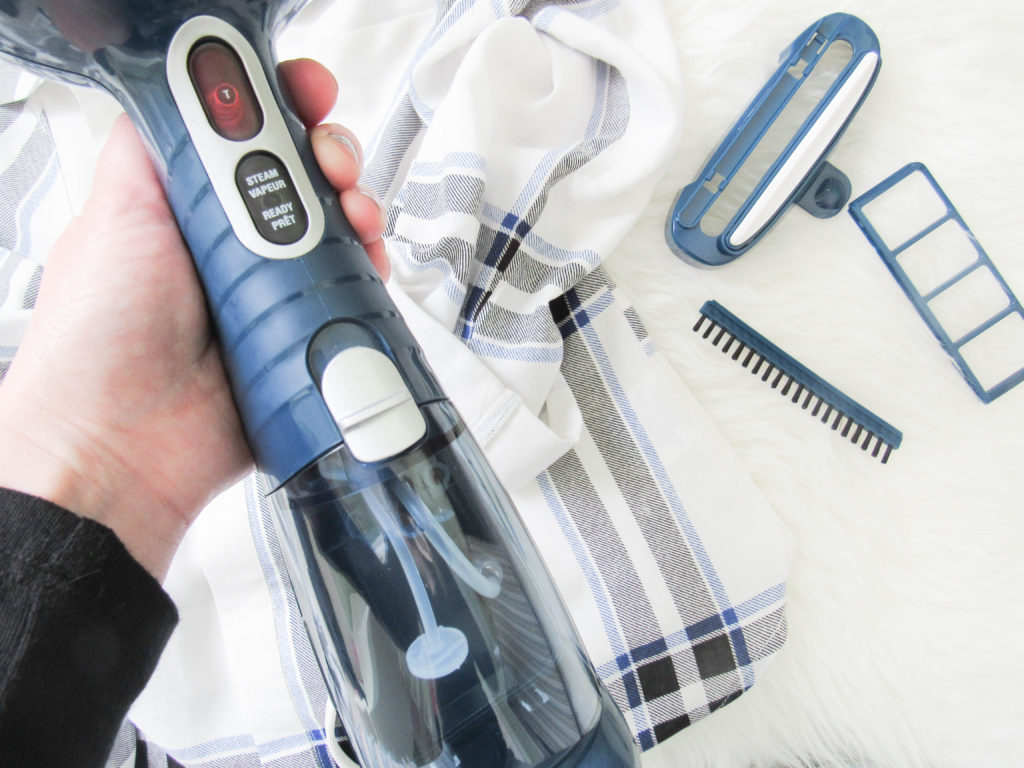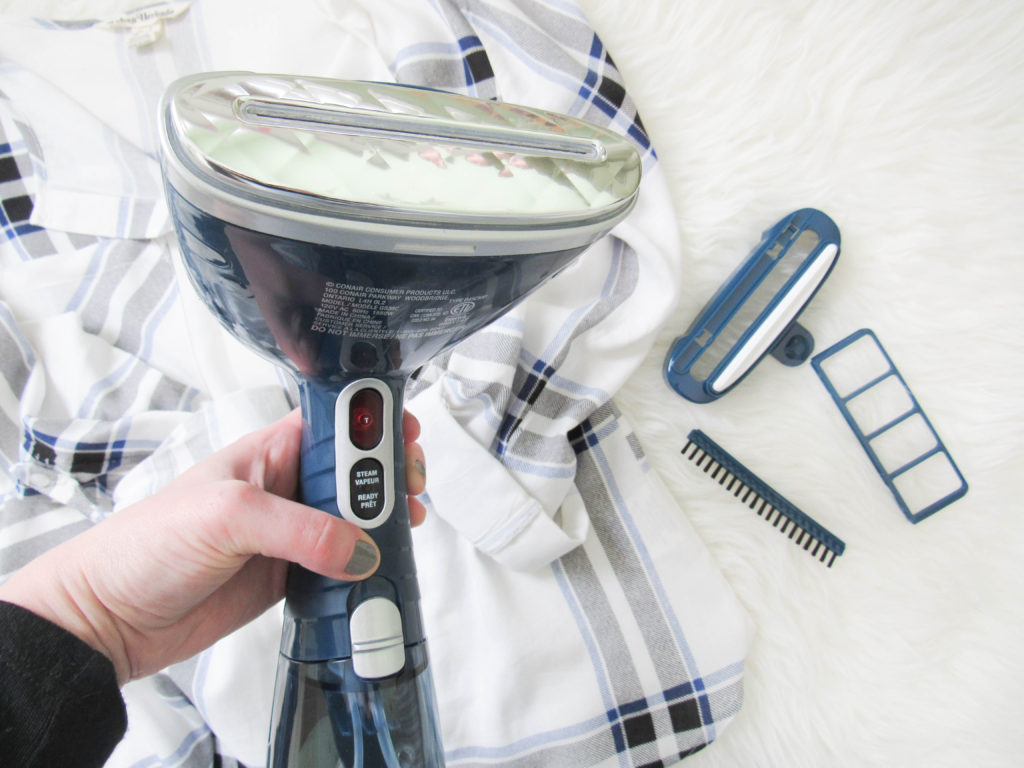 It also has a built- in creaser on the top of the steamer. All you have to do is slide your pants through the top flap for perfect pleats.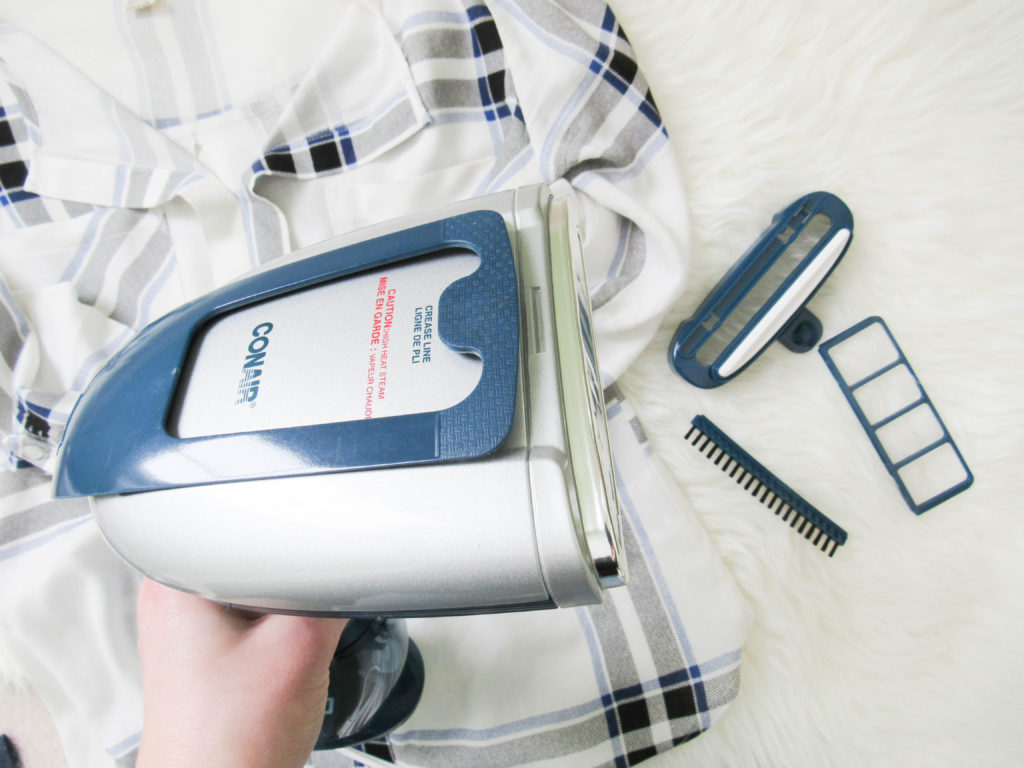 The steamer comes with a 3 in 1 attachment as well. The silicone band helps to pull fabrics tight for easier steaming. For more fragile fabrics, you can use the delicate fabric spacer, and for heavy fabrics there is the bristle brush.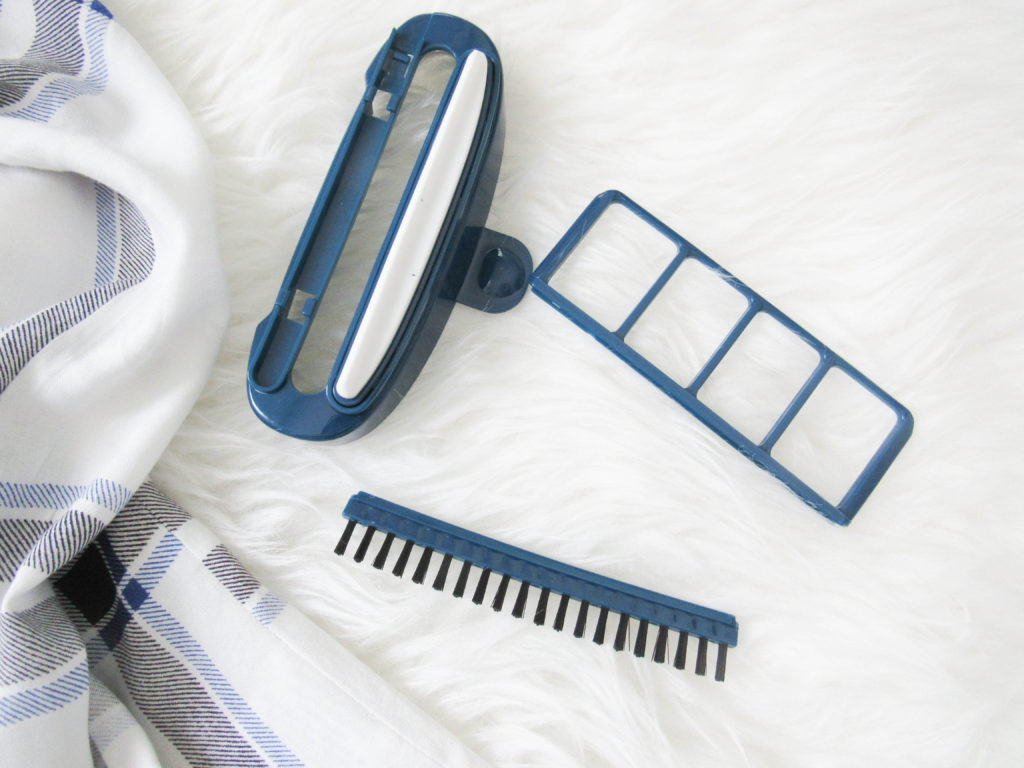 I have steamed so many of my clothes since I got this steamer. It's so much faster than ironing, or hanging it in the bathroom hoping that the wrinkles will come out. It's saves a lot of money too because I don't have anymore trips to the dry cleaners.
I also love that it's not just for fabrics. I can use it around the house on other things such as drapes, upholstery, mattresses and bedding.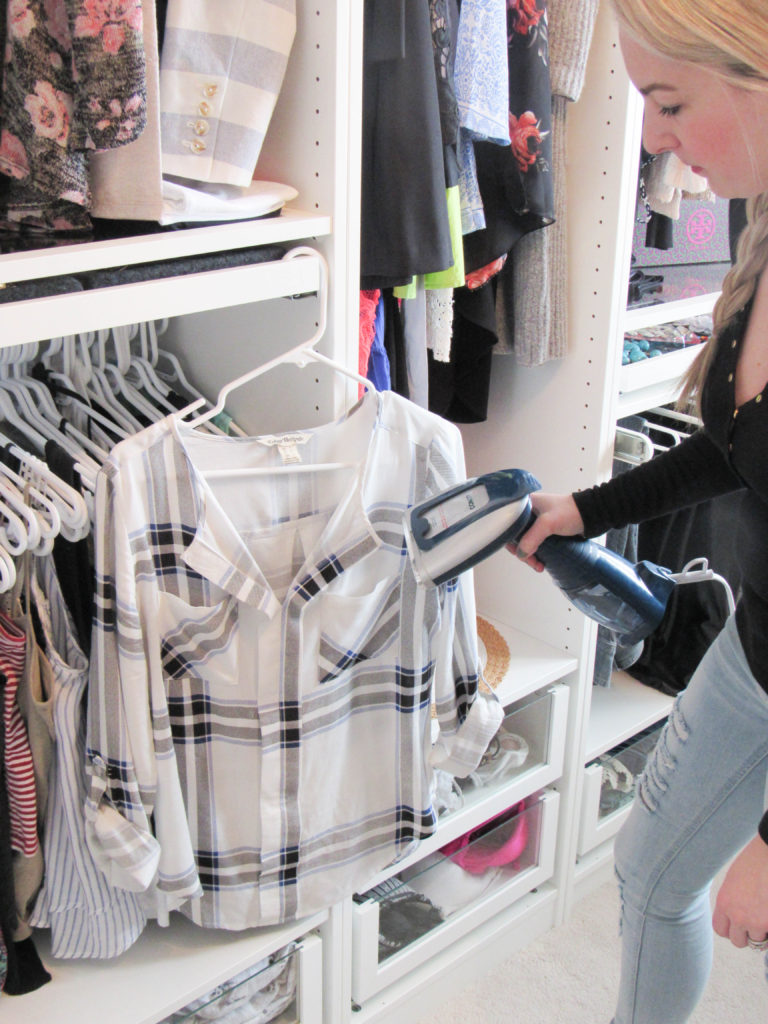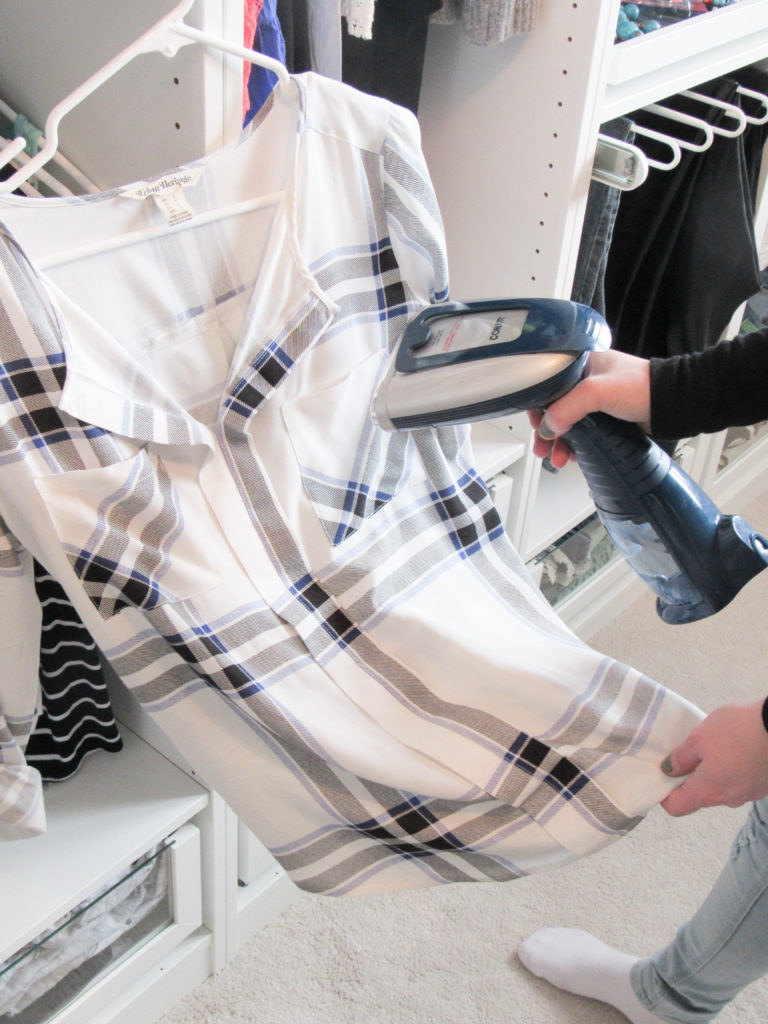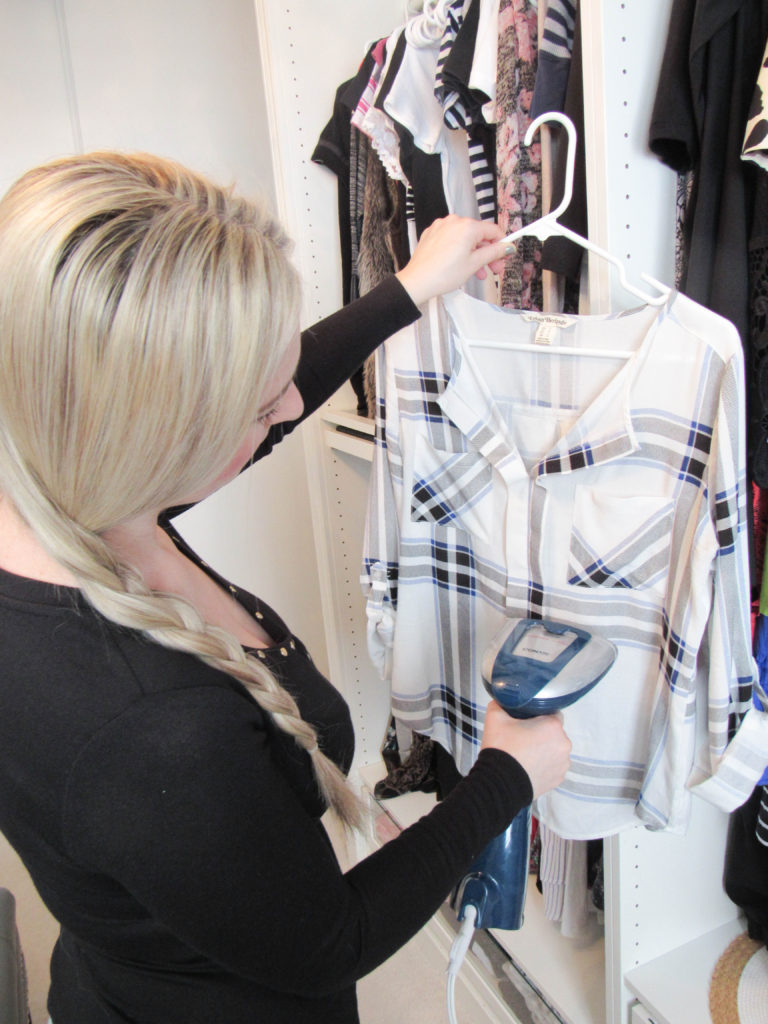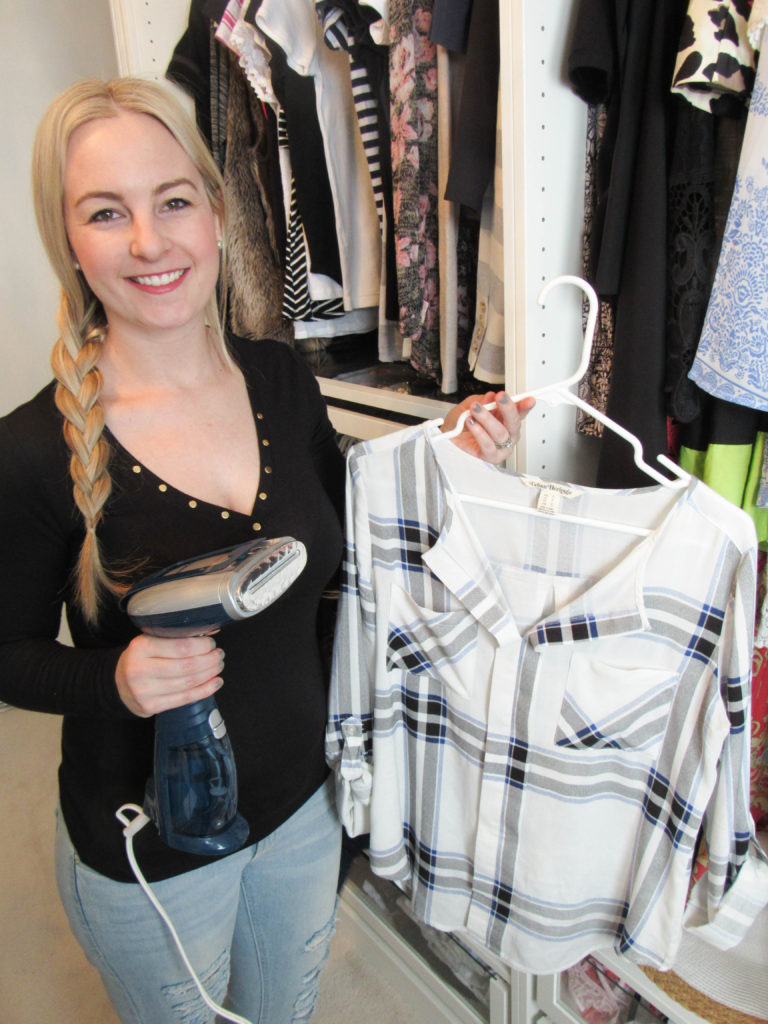 Another thing I hate, it's actually one of my biggest pet peeves is pilling on fabrics! It drives me crazy.  I find it makes the clothing look so old and worn out. I have 3 pairs of yoga pants right now that I don't even like to wear, because there is pilling all over them. Even so many of my kids clothes have pilling on them as well. I didn't even know they had something to remove it, until I found out about Conair's Extreme Fabric Defuzzer.  This thing is amazing! It not only removes pilling, but it also removes fuzz and lint too.
It has 3 settings on the side to adjust distance. I usually have mine on the 3rd setting which gets the closest to the fabric. I also love that it has a built-in rechargeable battery, so I can use it where I want.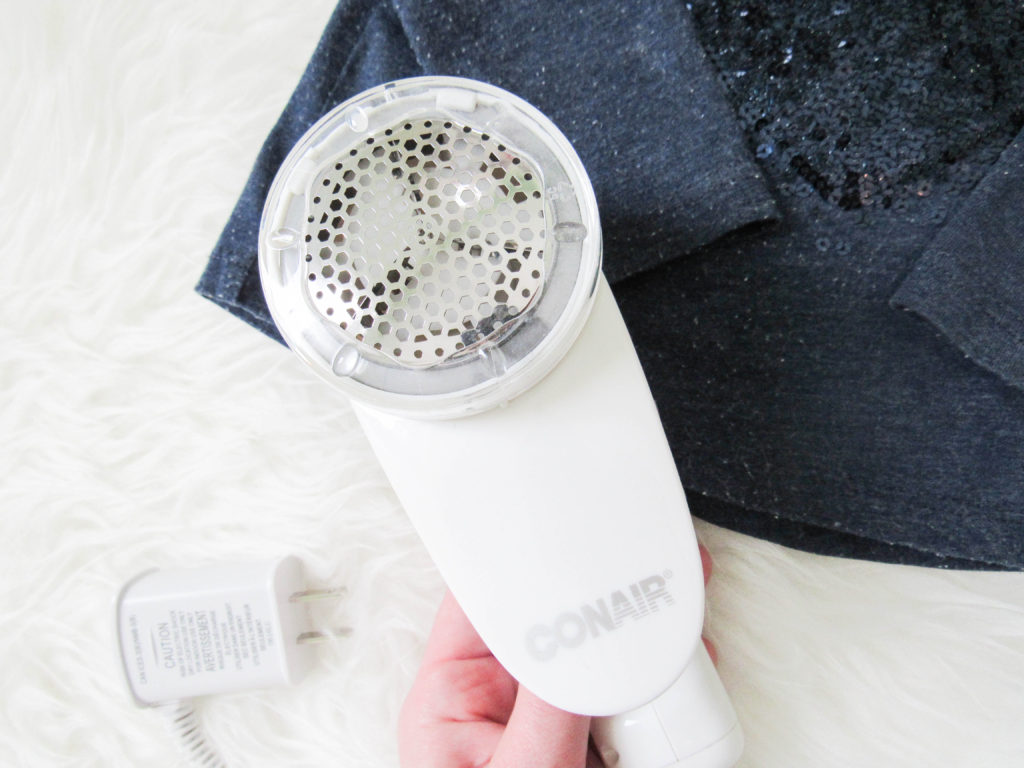 I just want to show you the difference on my daughters shirt using the Extreme Fabric Defuzzer. The left side of the shirt is how it looked originally. Very bad pilling. Now check out the right side, the pilling is completely gone! The shirt looks brand new!! I can't believe the difference it made. I even used it on my yoga pants as well, and they look as good as new. I can finally start wearing them again!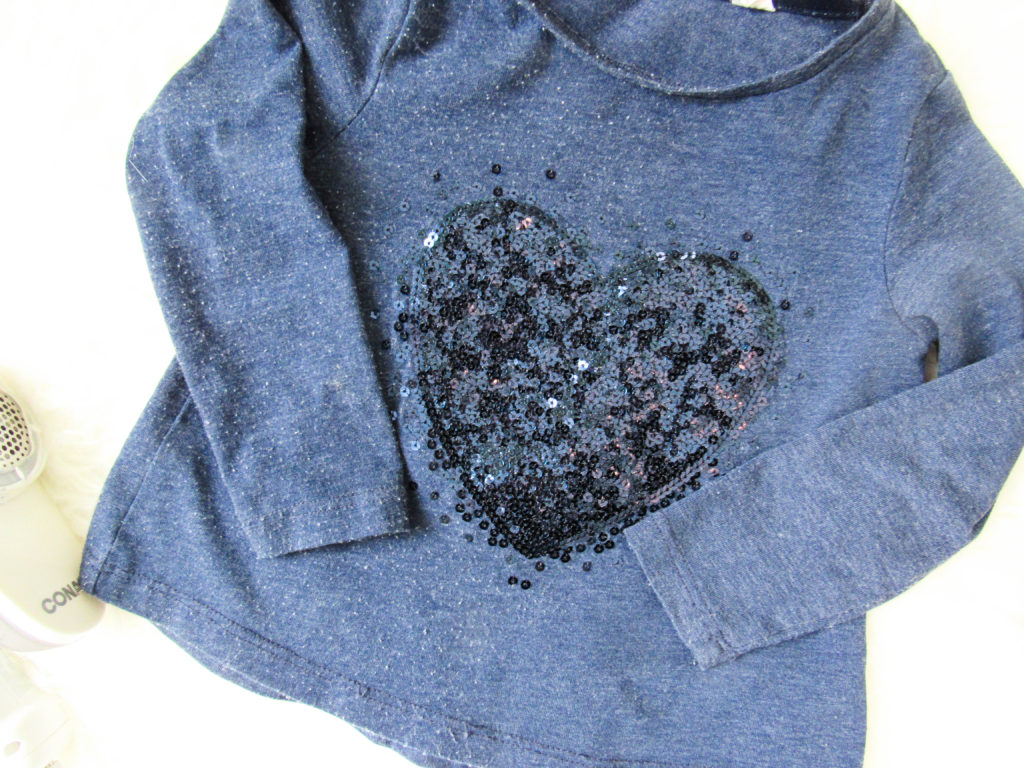 Once you're finished using the Fabric Defuzzer, all the fuzz, lint and pilling will be stored in the lint catcher attached to the machine. To clean it out, you simply detach it, throw away the lint and click it back onto the machine.  Super quick and easy to clean!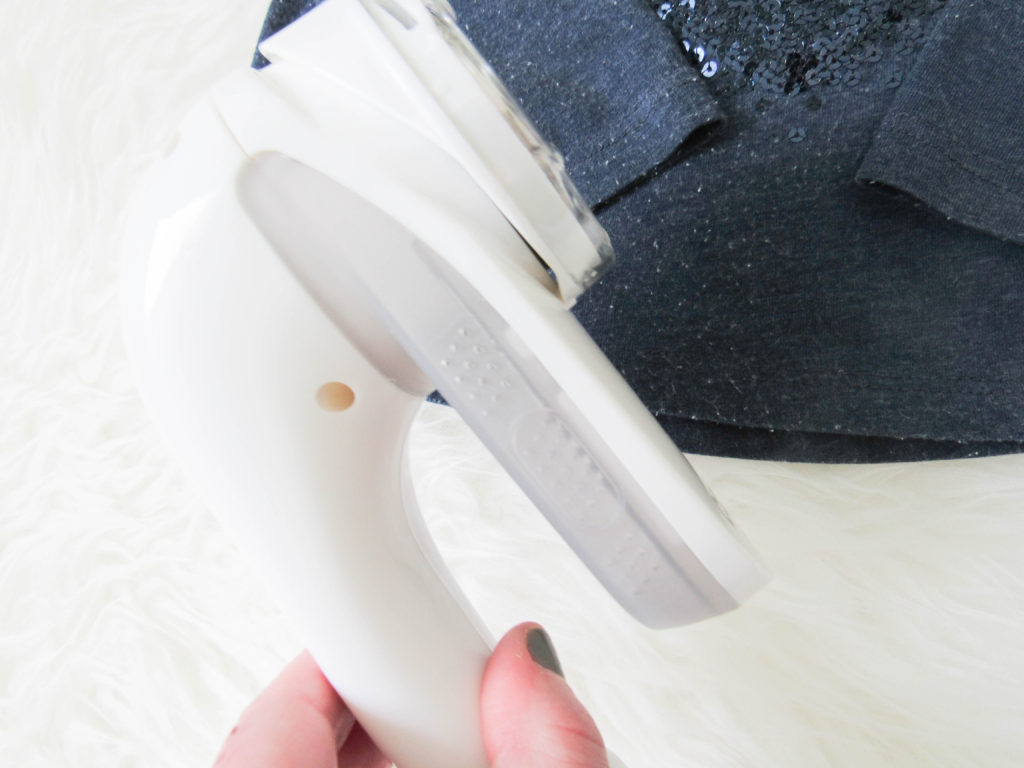 For more information on these products, visit the Conair website, here.
Disclaimer: Both Conair products in this post were provided to me for review, all opinions are my own.