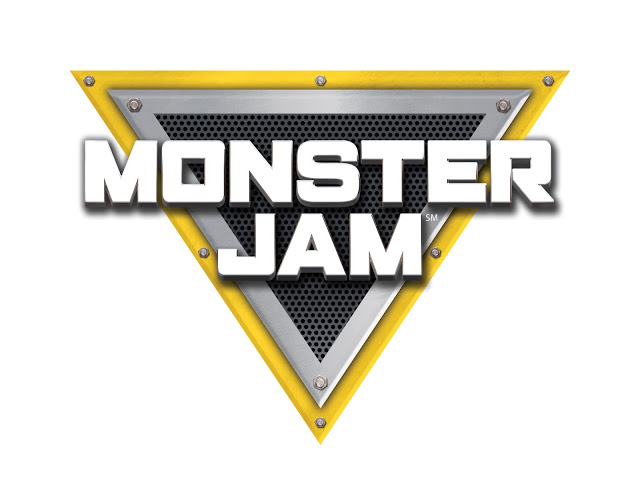 For the past 2 years I have been lucky enough to take my son to
Monster Jam
® in Toronto, and I can't wait to tell him we are going again this year! I have to say this is the most exciting event for my son. He just loves every minute of it!
This year, Monster Jam® will be held at the Rogers Centre in Toronto on January 28th at 7:00pm, and on the 29th at 2:00pm.
Monster Jam® is the most action-packed live event on four
wheels where world-class drivers compete in front of capacity crowds in both
monster truck racing and freestyle competitions. Celebrating 25 years of adrenaline-charged
family entertainment, Monster Jam combines spontaneous entertainment with the
ultimate off-road, motorsport competition. Monster Jam features the most
recognizable trucks in the world including Grave Digger®, and the Toronto event will feature 14 Monster Jam trucks and drivers vying to be Toronto champion.
Monster Jam events leave you on the edge of your seat as these
competitors thrill fans with jaw-dropping displays of gravity-defying feats.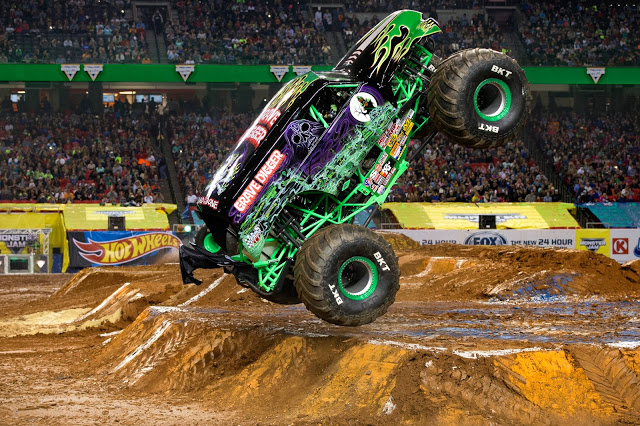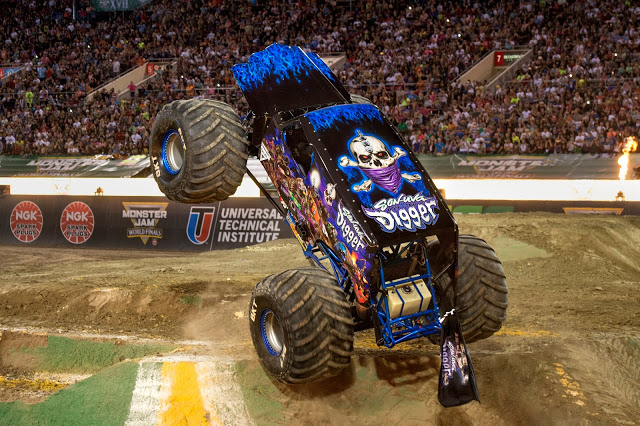 If you can get there early they have a Pit Party you can attend as well. On the 28th it's from 2:30-5:30pm, and on the 29th it's from 10:30am-12:30pm. Every year we have attended the show we were never able to make it to the Pit Party. However, this year we can so it's going to be super exciting!
Cost to attend the party is an additional $10 a person, but I think it's totally worth it. You can meet the drivers, get their autographs, see the trucks up close, and take photos. It's a unique experience that the whole family will love. To access the Pit Party, just make sure you have your Pit Party Pass as well as your event ticket to enter.
If you're looking for a family fun event, you have to check out this show! Tickets are now on sale! To purchase them online, visit
www.ticketmaster.ca
or
www.monsterjam.com
. Or you can visit the Rogers Centre Box Office located at Gate 9, or order them by phone at 1-855-985-5000. Tickets start at only $15!
Would you like to win tickets to the show?! I am giving away a Family Pack of 4 tickets to the opening night show on January 28 at 7:00pm. Just enter through the Rafflecopter below.
*****
I
am an FEI Family Ambassador, and in exchange for my time and efforts in
attending shows and reporting my opinion within this blog, as well as keeping
you advised of the latest discount offers, Feld Entertainment, Inc. or one of
its affiliates has provided me with complimentary tickets to its shows and
opportunities to attend its private pre-show events. Even though I
receive these benefits, I always give an opinion that is 100% mine.

*photos provided by Feld Entertainment