I love Do It Yourself projects. Not only do I find them so fun to do, but I also find it very gratifying when I decide to reuse an item I already have in my home. That's what I did here with my outdoor summer lantern. I decided to turn it into a magical Christmas Lantern, and I am so happy with how it turned out!
When I buy things for our house, I always think about where else I can use it, or if it could be used in different seasons to get more use out of the item. As soon as I saw this lantern, I knew I was going to use it in the summer on my porch with some candles in it. Then during the holidays, I would use it inside with the same candles and some fake snow around it.
This is what my lantern looked like that I used in the summer. I bought some battery operated candles, and had it on the porch near the front door.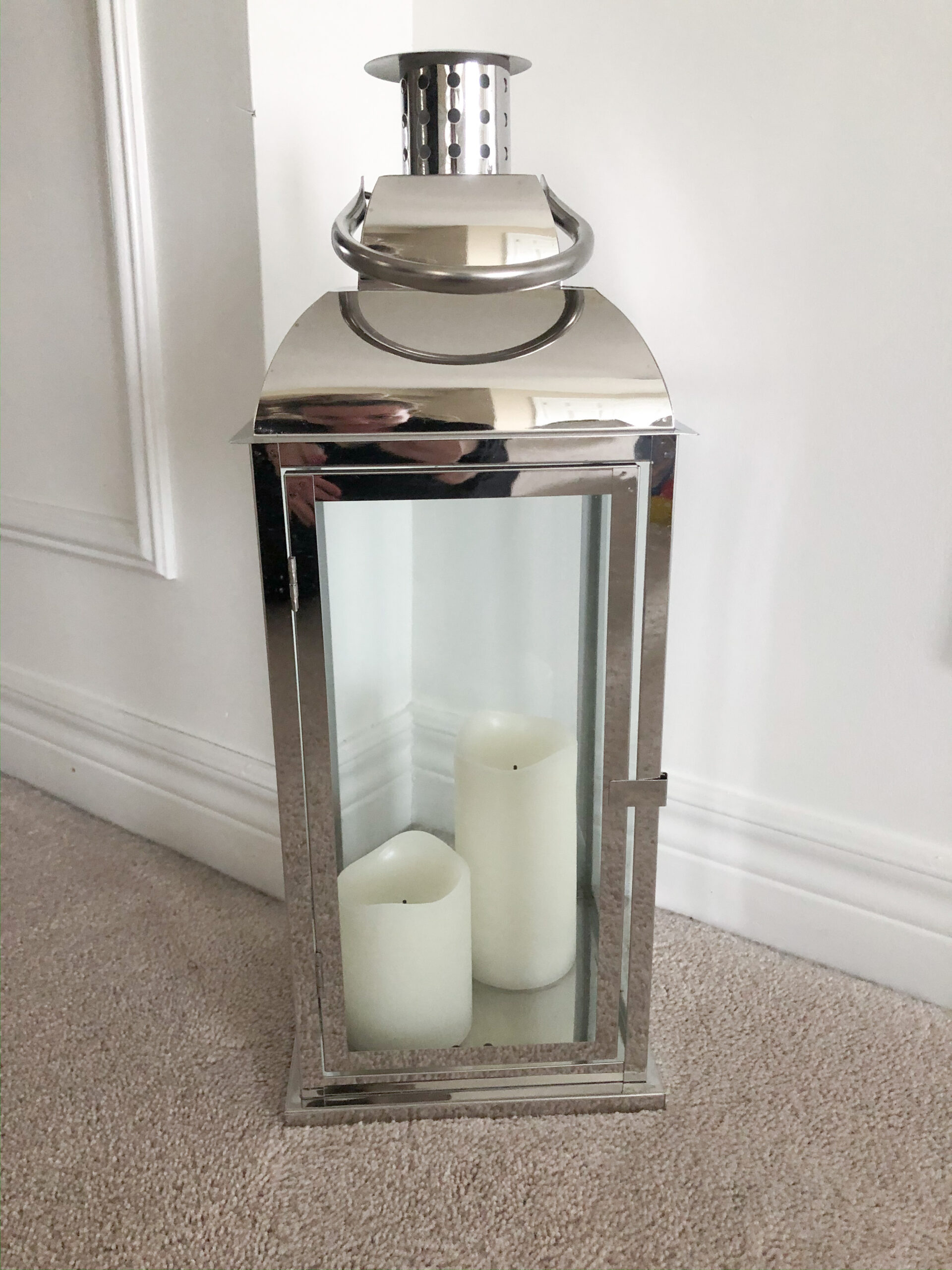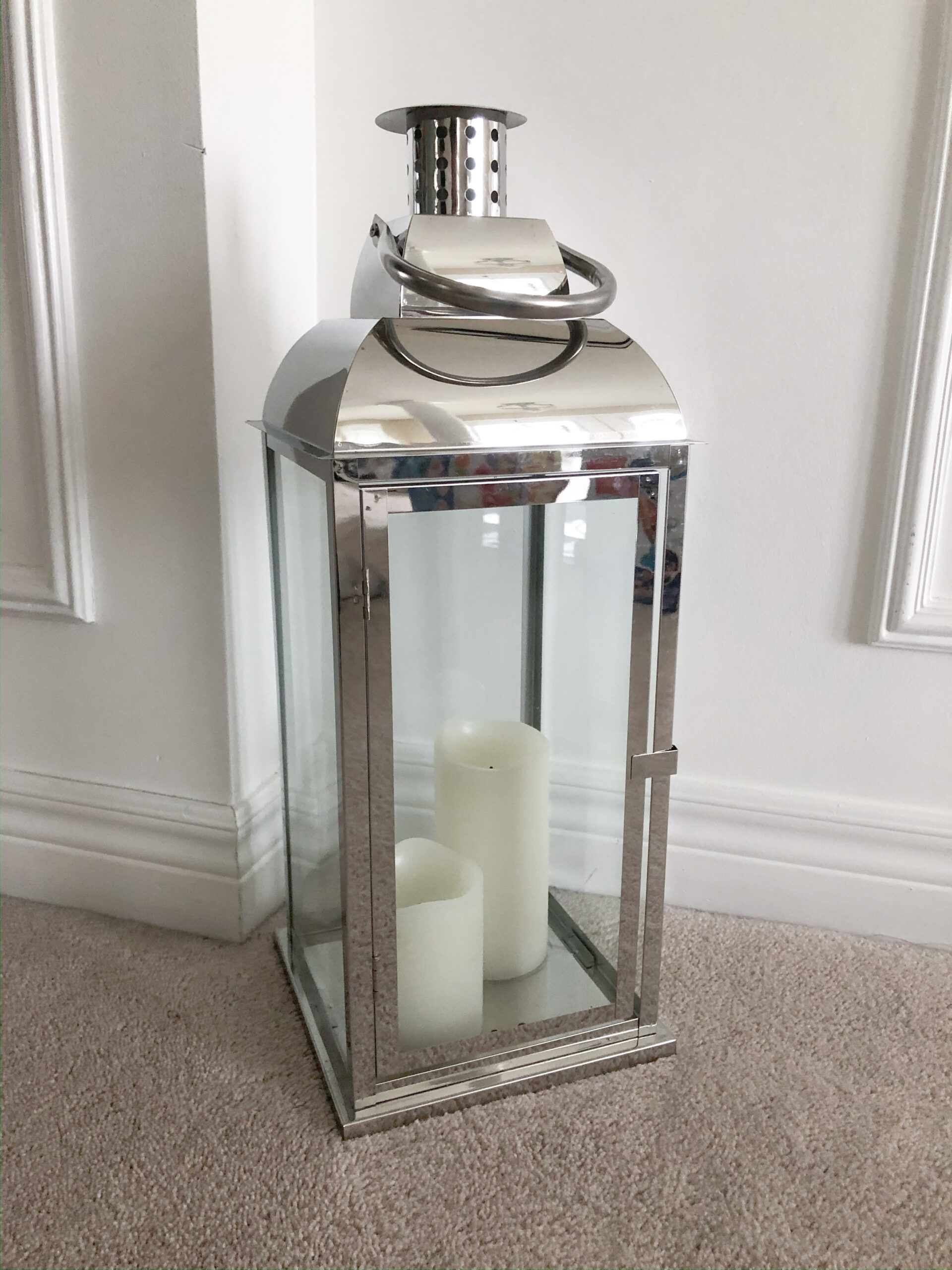 Like I mentioned above, my original idea to reuse this lantern for the holidays was just to bring it inside, and add some fake snow around the candles I had in over the summer. However, I then found these pretty lantern filler kits at Pier 1, so I decided to use that!
Now I think it would still look pretty with some fake snow around the candles, but there was something about this little set that looked so magical, and perfect for holiday season.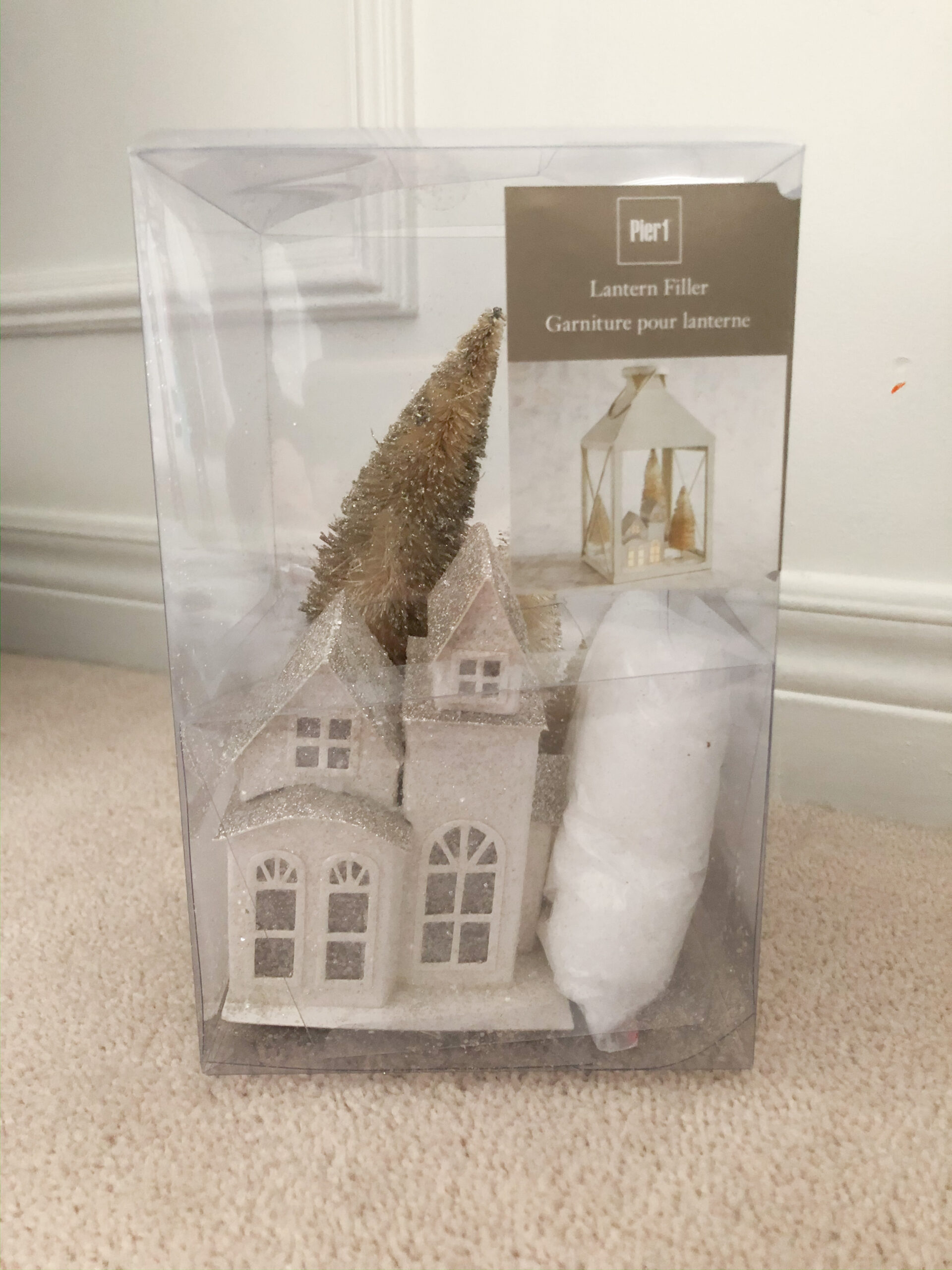 So I removed the candles inside, and added this pretty winter theme in the lantern. I first placed the little bottle brush trees where I wanted them, and then the little house close to the front. Next I laid the fake snow all around the inside base of the lantern, so no stainless steel was peeking through.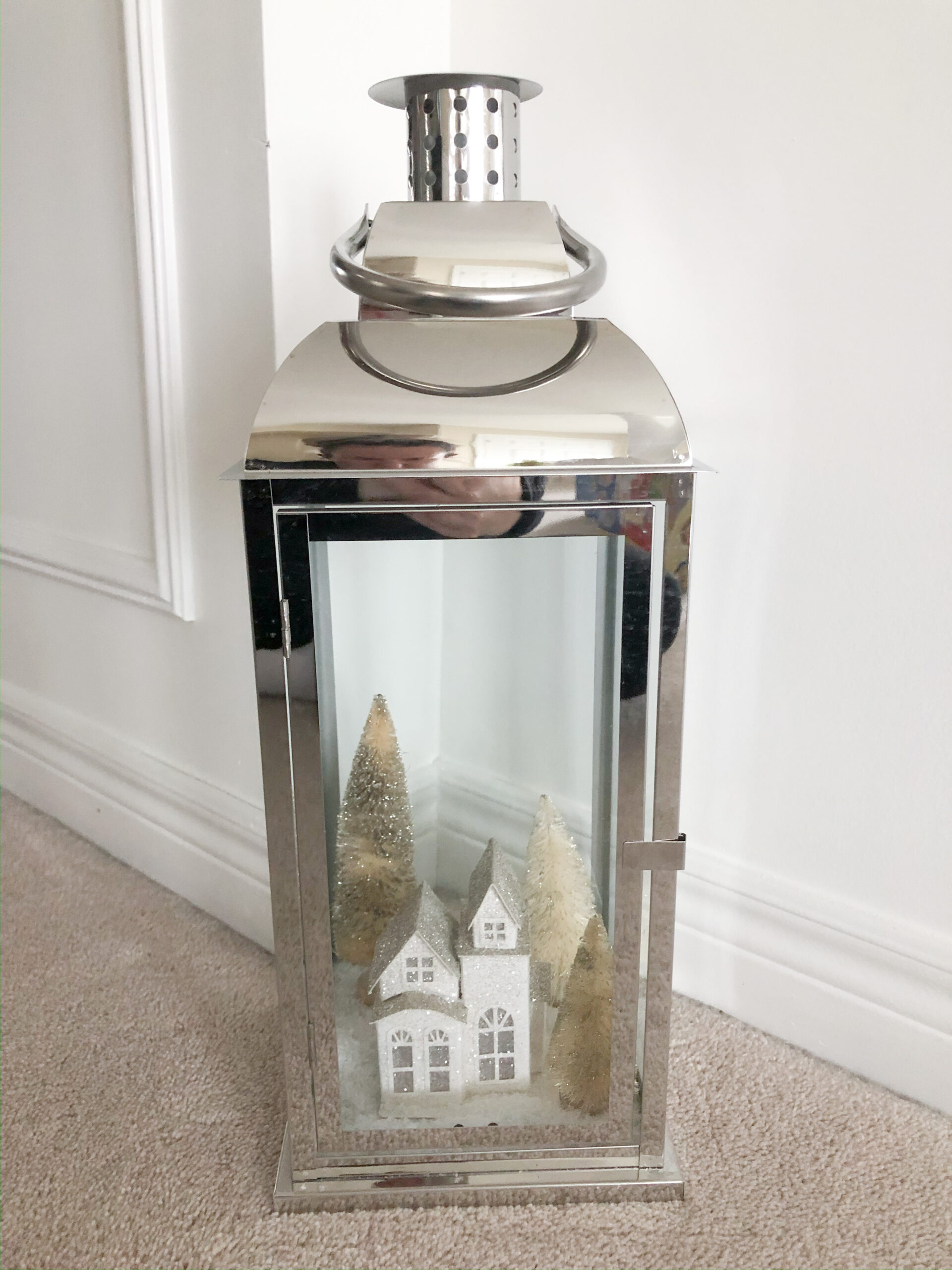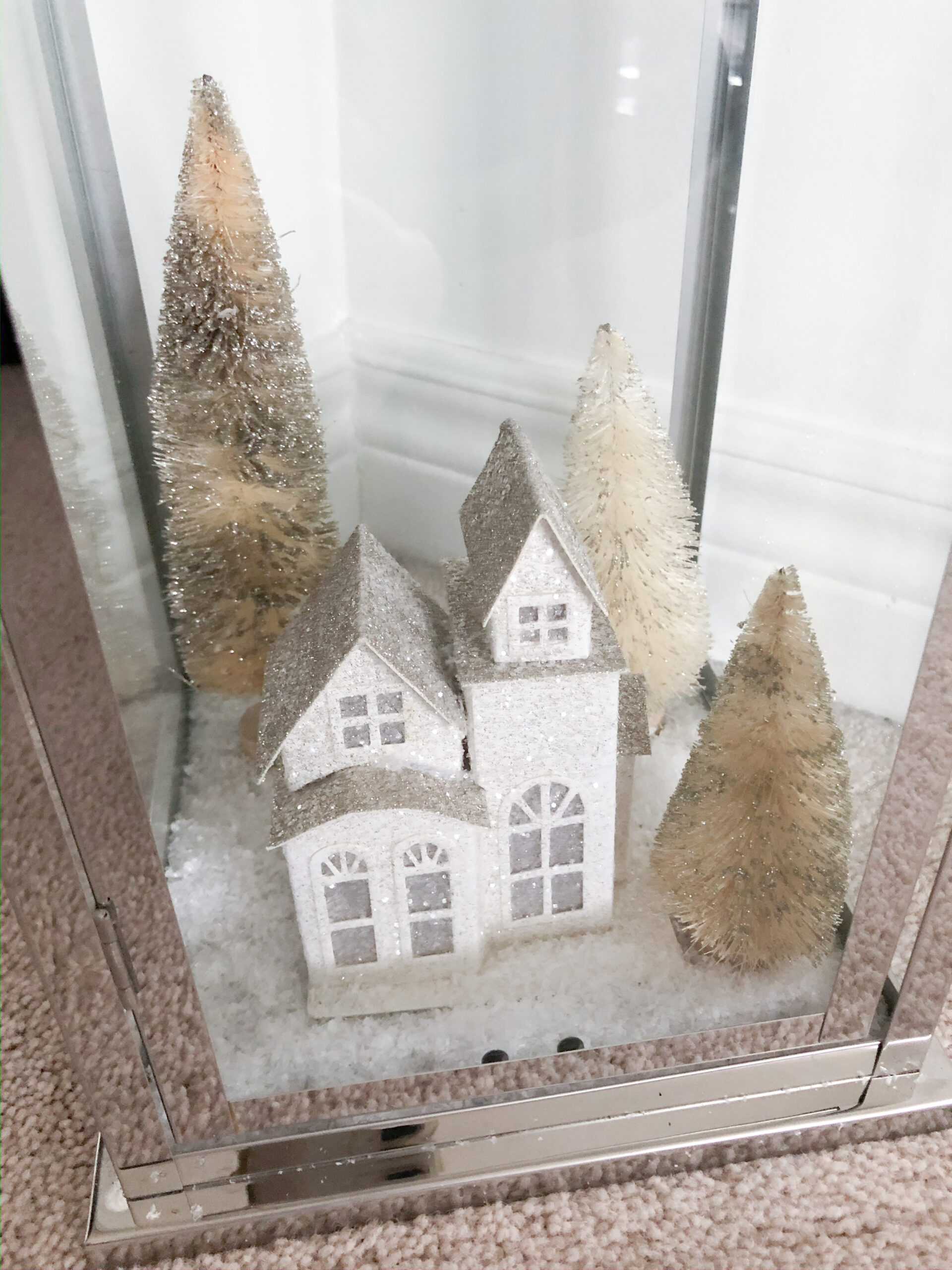 The little house lights up if you add a battery inside. I like to turn it on at night which I find brings the whole thing to life. It's just so beautiful.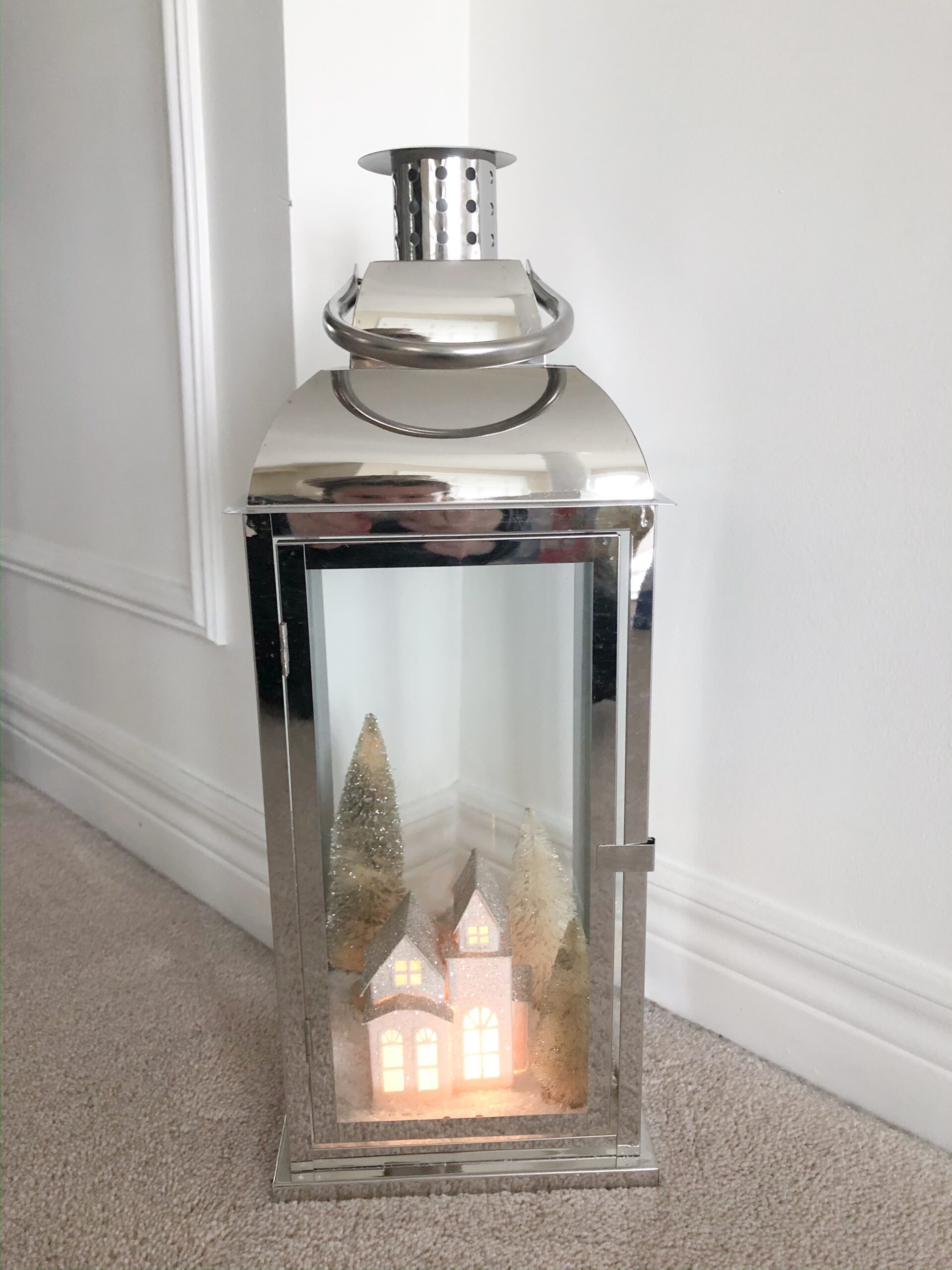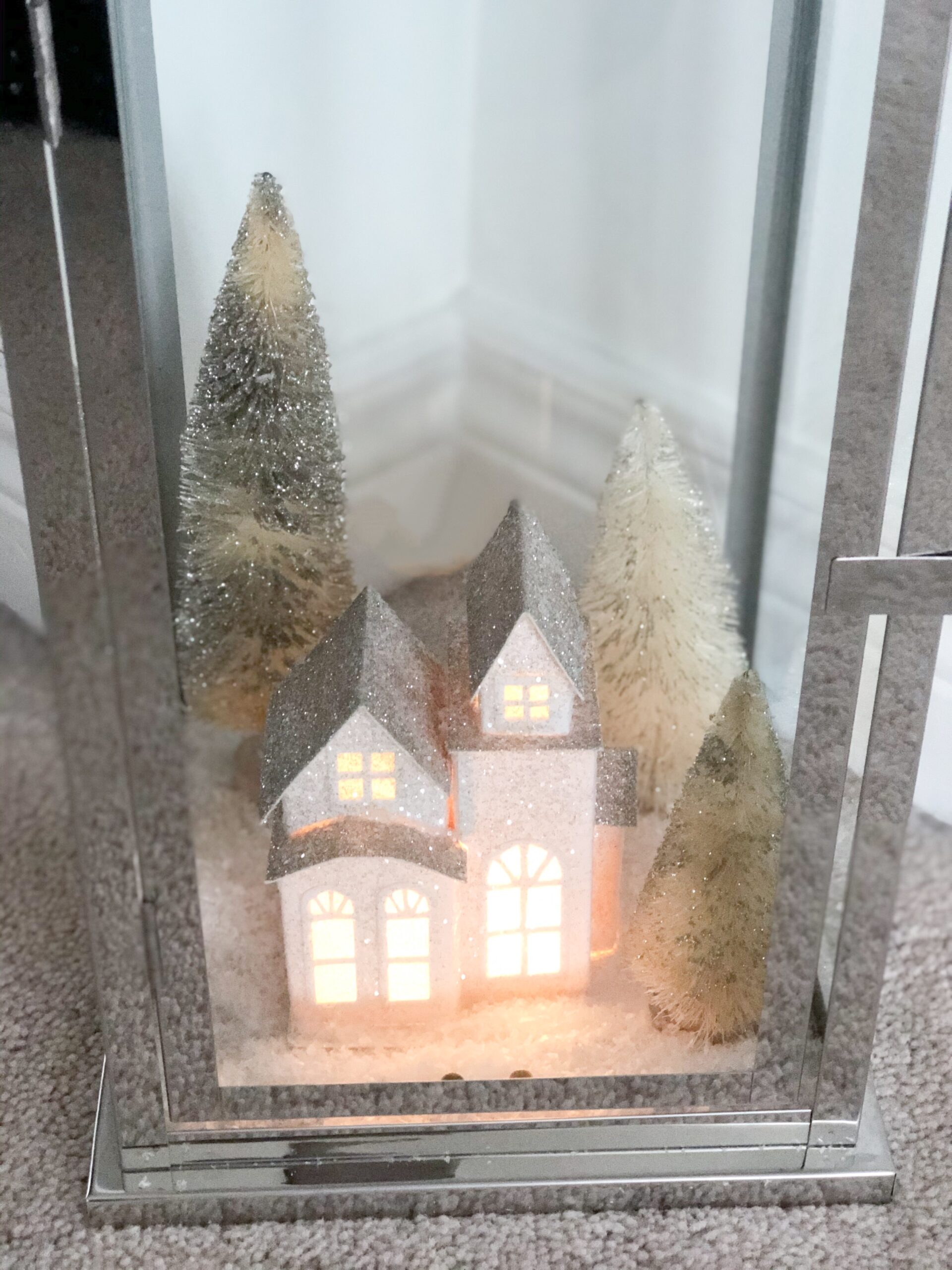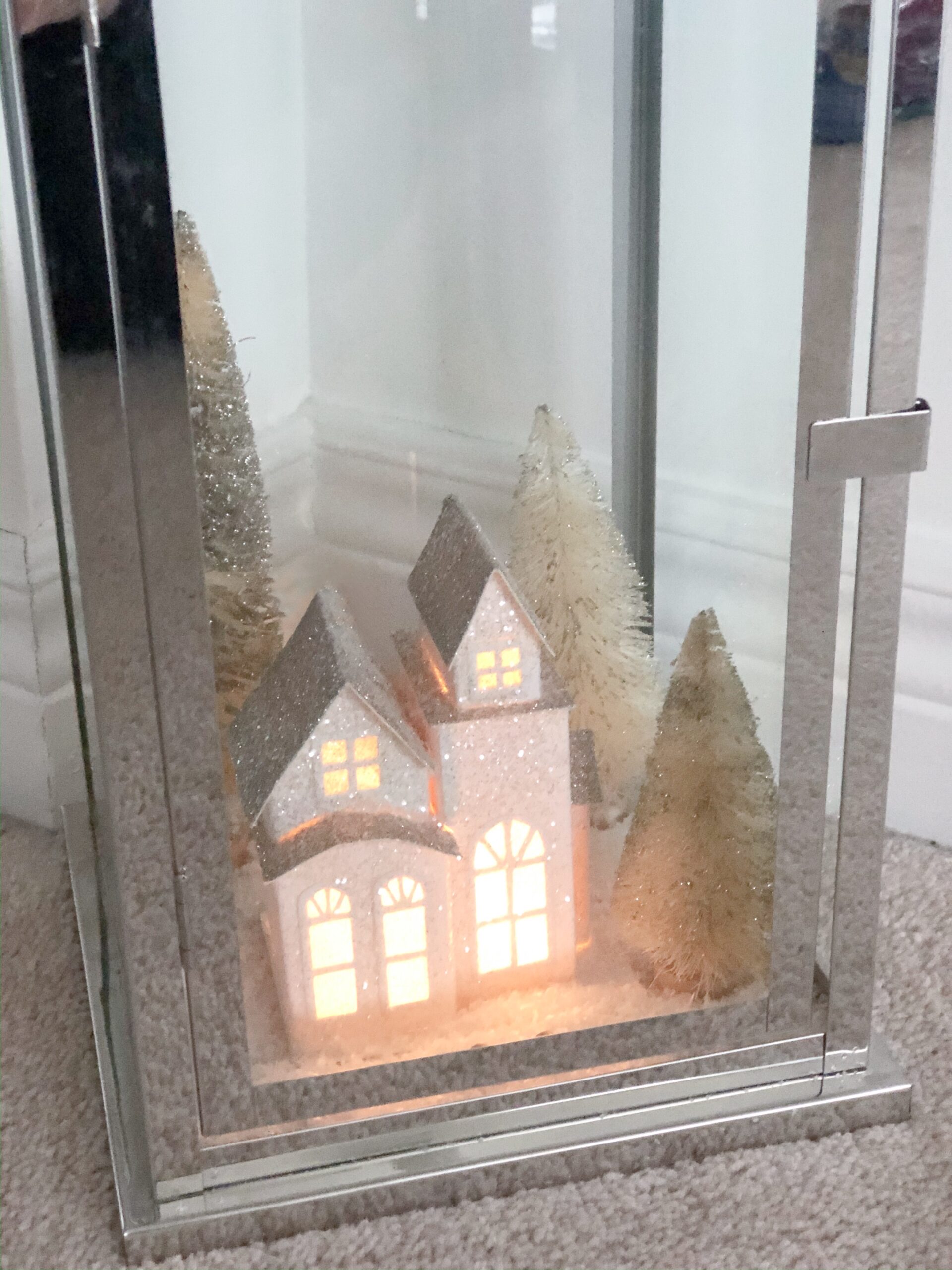 Finally, I added a cream and gold bow to the handle as a finishing touch.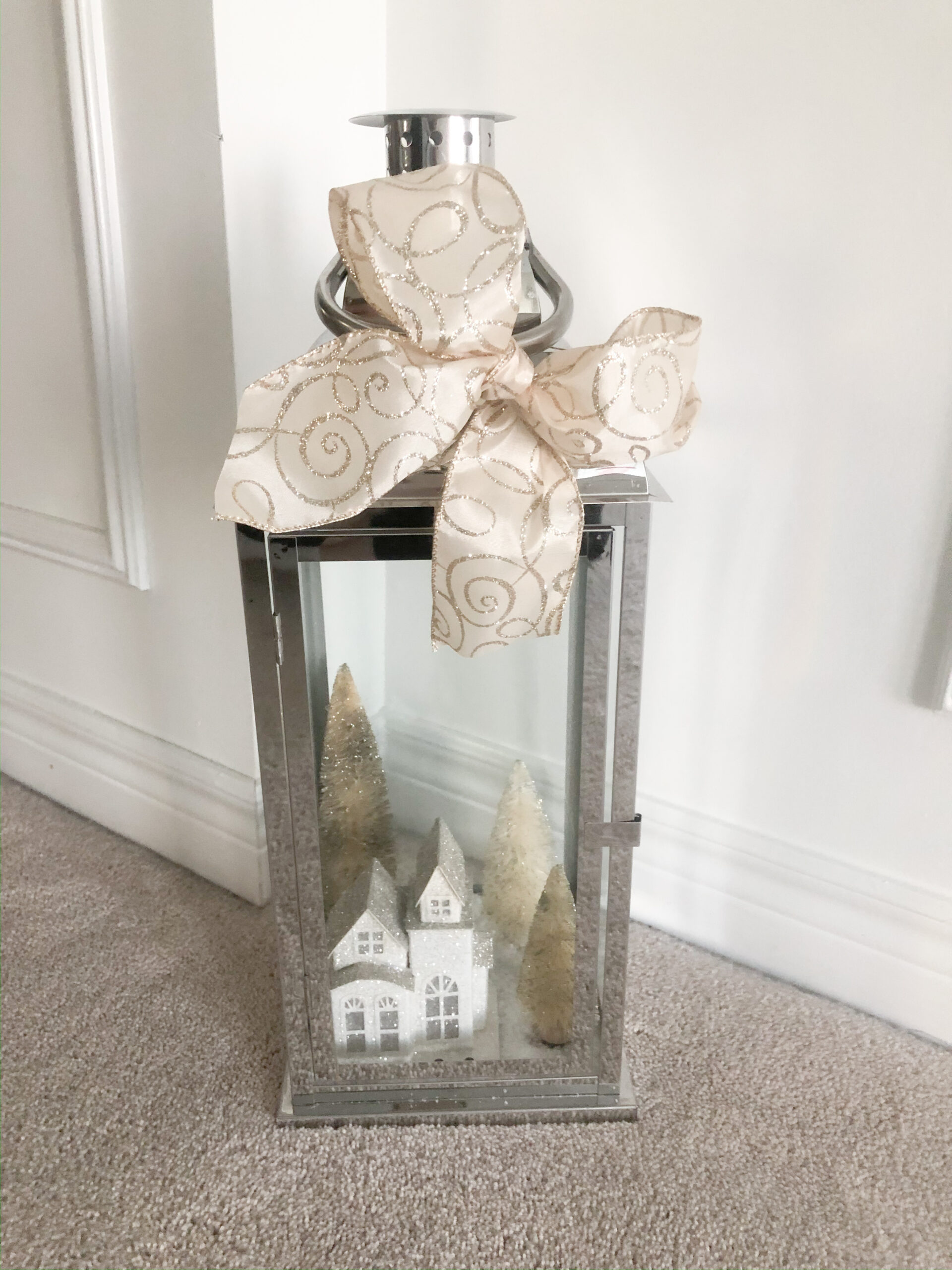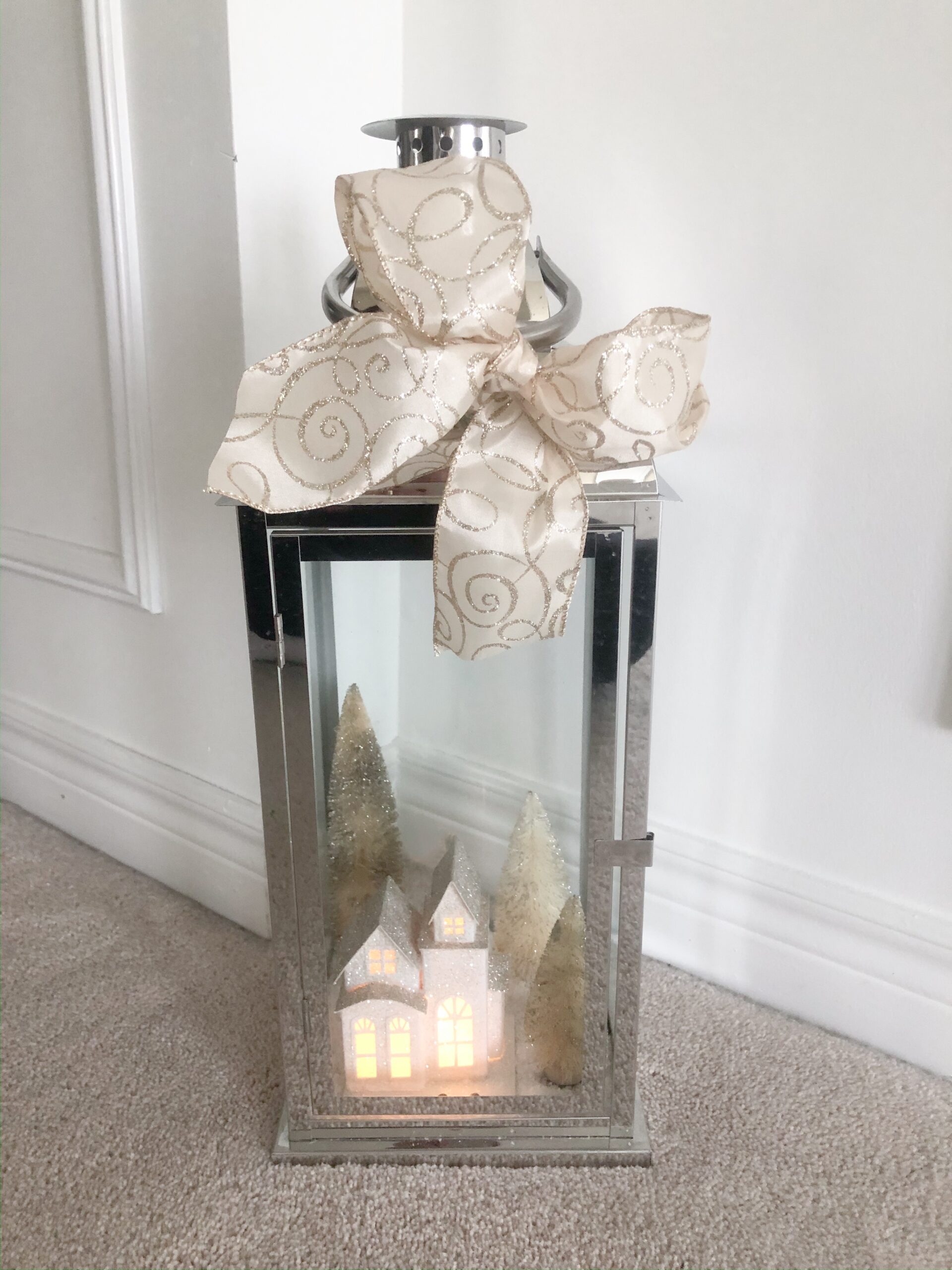 There you have it! A magical Christmas lantern to enjoy over the holidays!