This past weekend I took my daughter to see PAW Patrol Live! " The Great Pirate Adventure" that played at the Sony Centre in Toronto.  It was so nice to have some mother, and daughter time together, as we don't get that too often anymore, now that she is in preschool. They had 6 shows that played, and we decided to go to the opening night show on Friday.
I decided to take the train downtown to avoid the rush hour traffic. What's great about the Sony Centre, is that it's steps from the train station which is so convenient when you are traveling with little ones. It was beneficial for 2 reasons: she didn't have to walk far, and I didn't want her out in the cold too long either.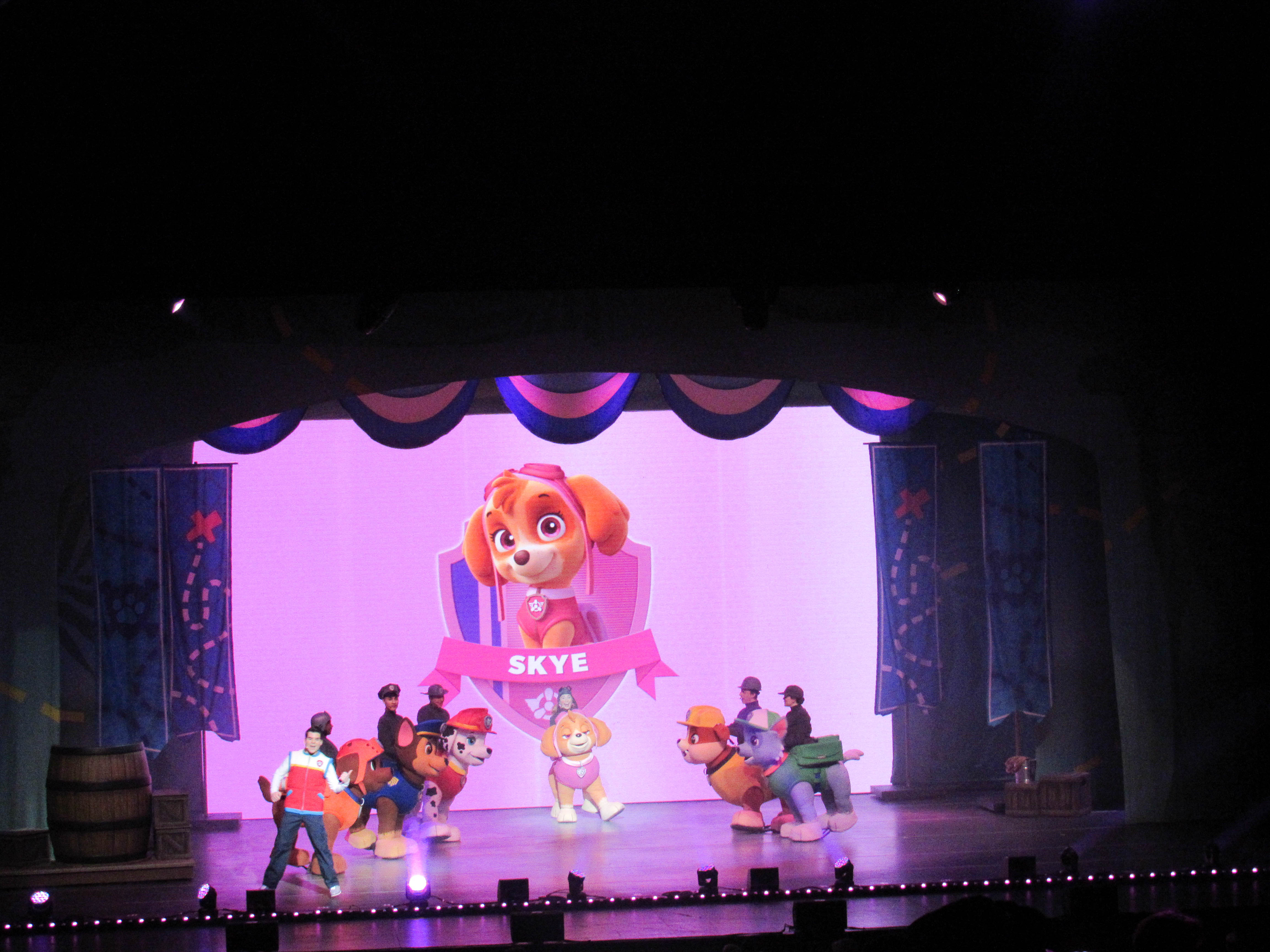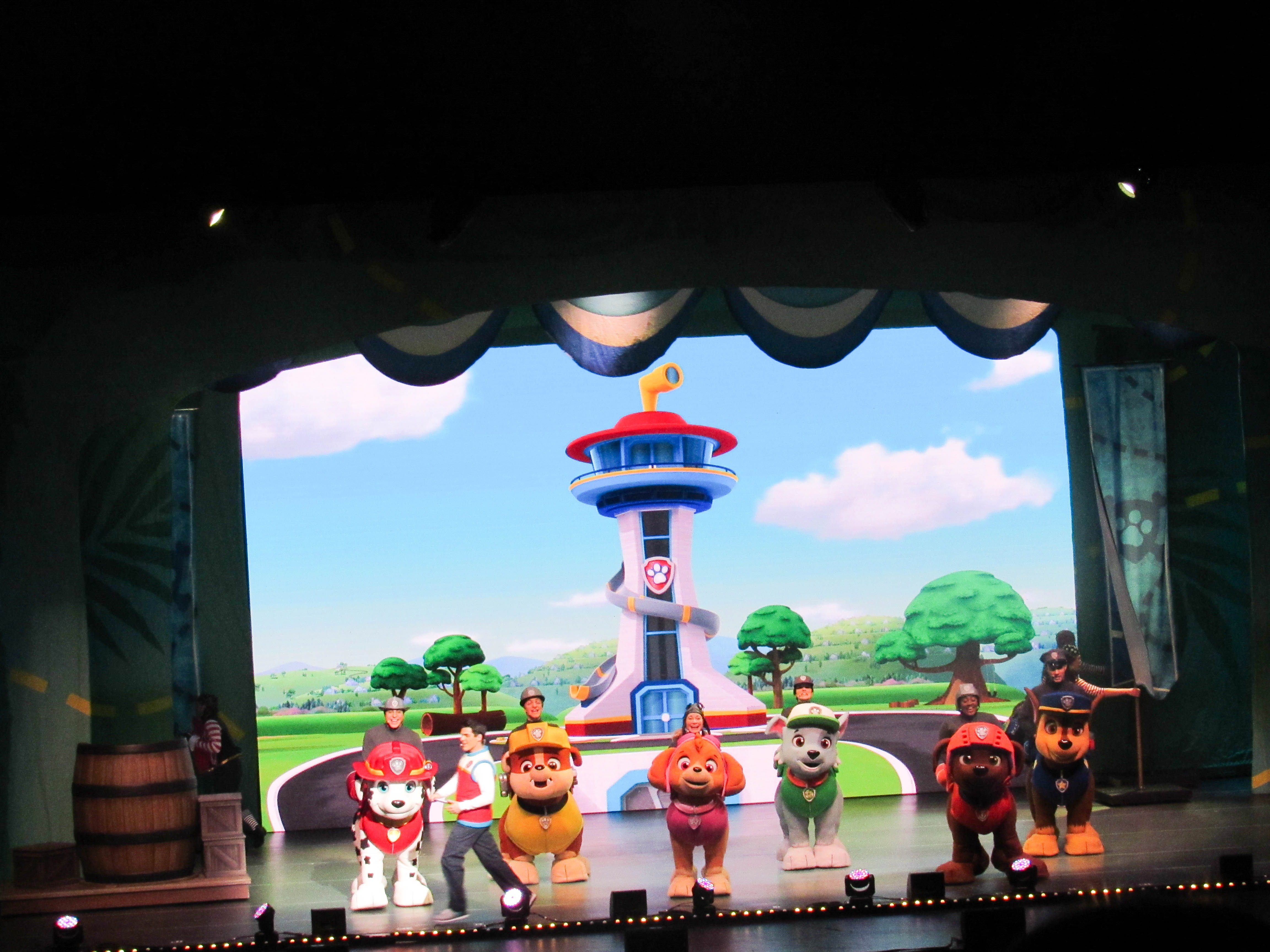 Getting into the theatre was a breeze. There wasn't a long line to get in, and everything was very organized. They had a ton of PAW Patrol souvenirs, snacks, and drinks for purchase as well.
Each child got a PAW Patrol flag to wave around during the show, which they got to take home as a little gift. My daughter loved waving it around when the PAW Patrol music started playing.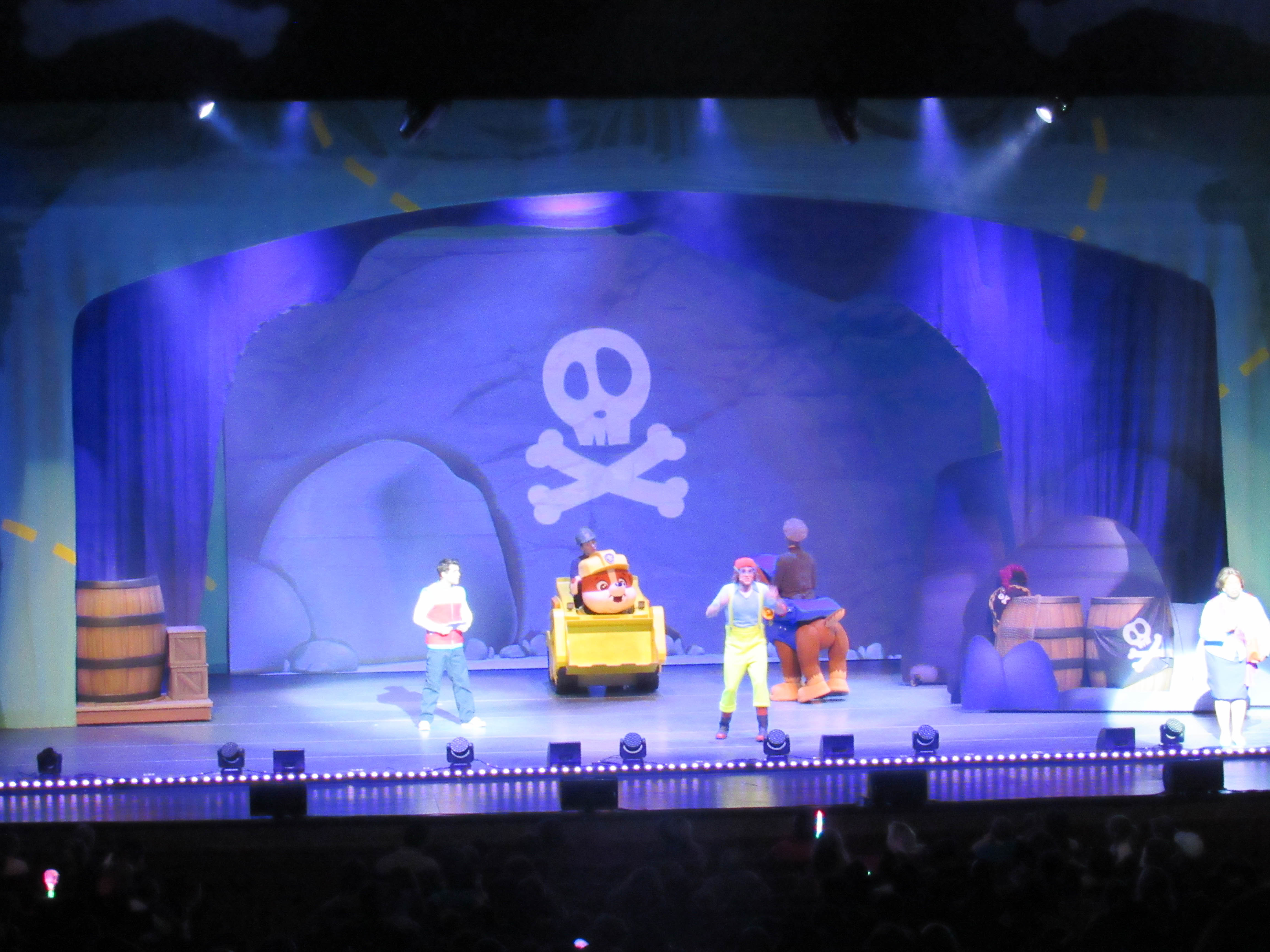 I loved that the show was interactive. They got the kids really involved in solving picture puzzles during their mission.
There was a 15-20 min intermission, which was great. It allowed my daughter to go to the washroom, and grab another snack to eat before the show started again.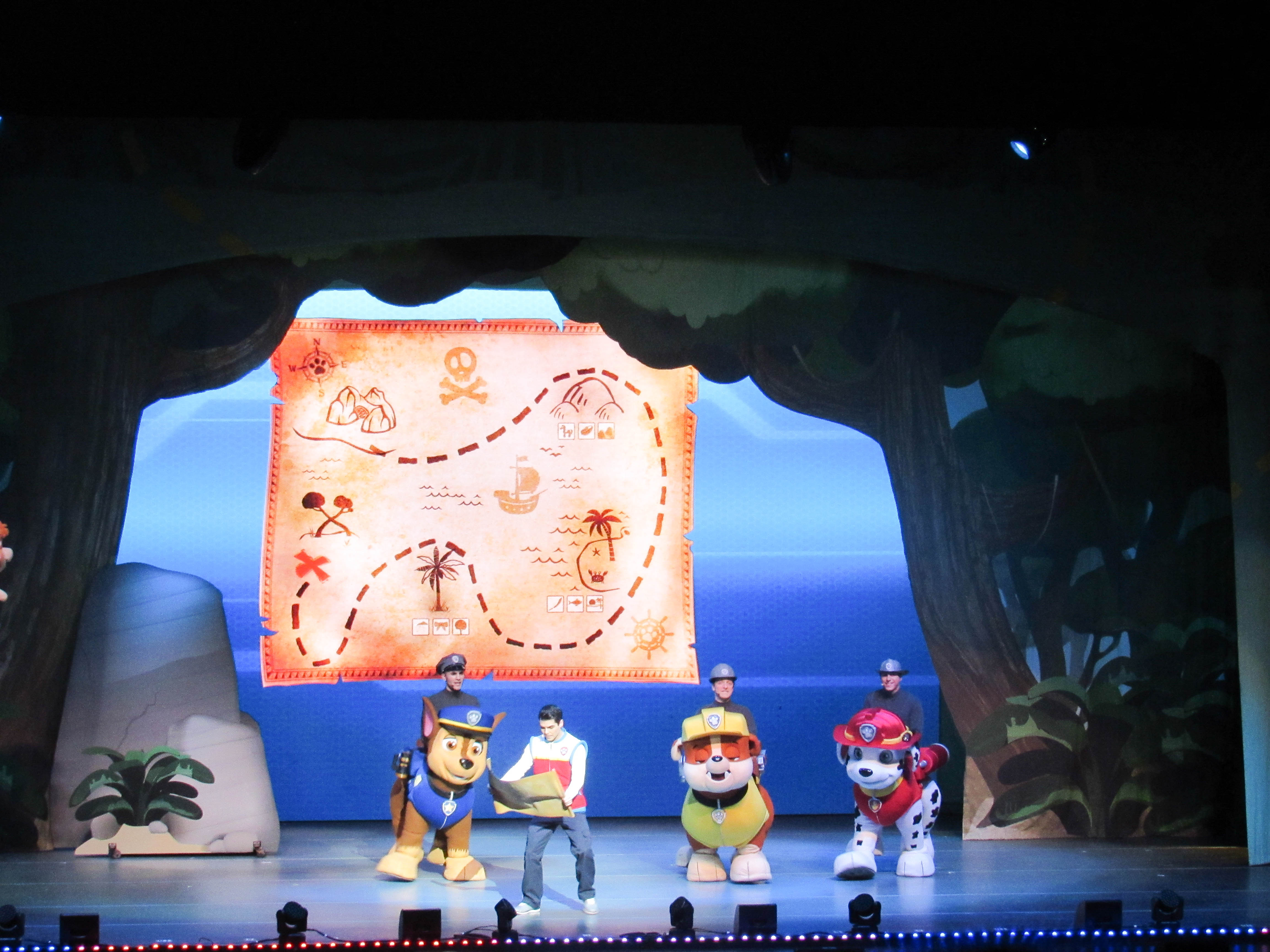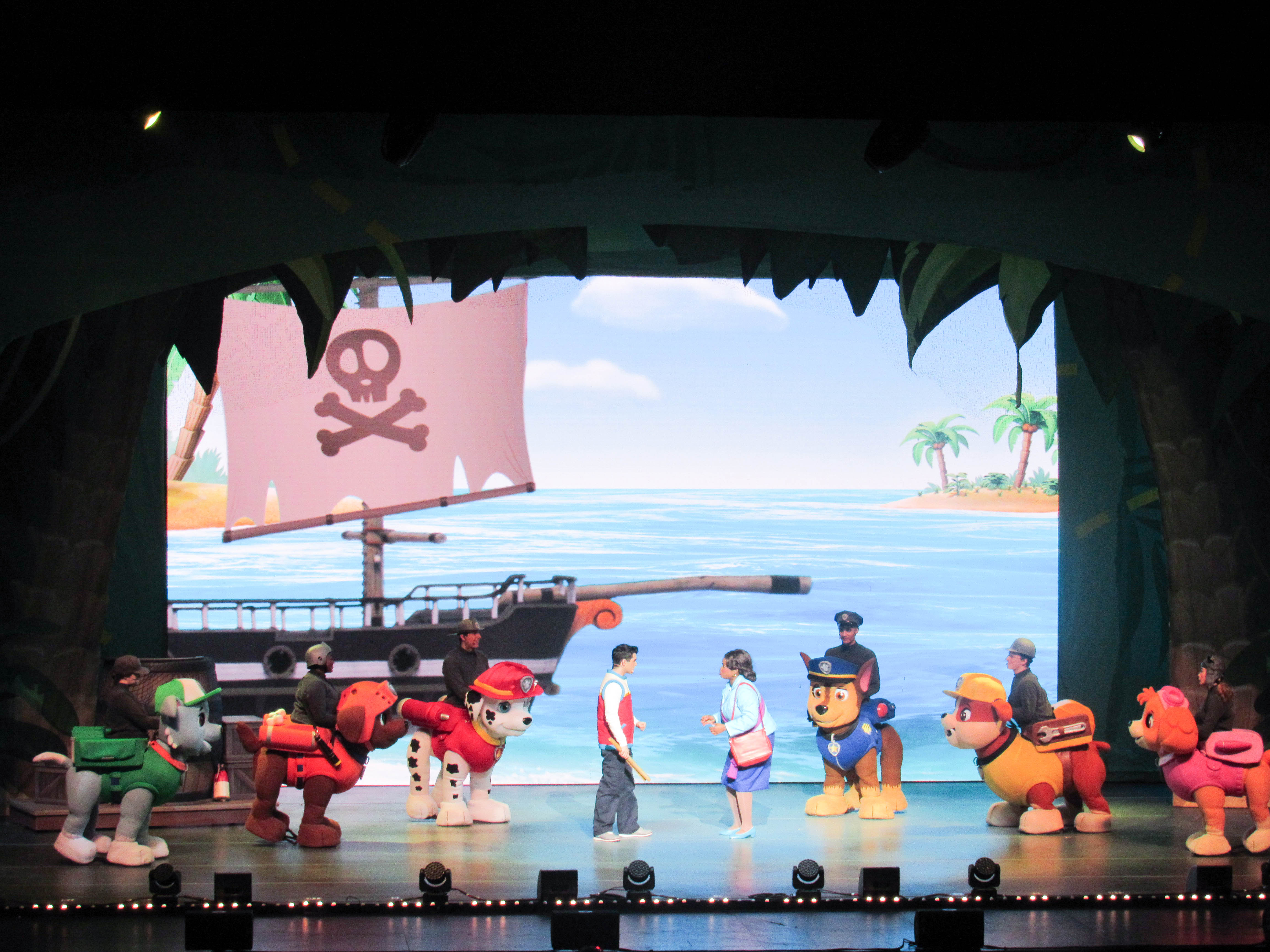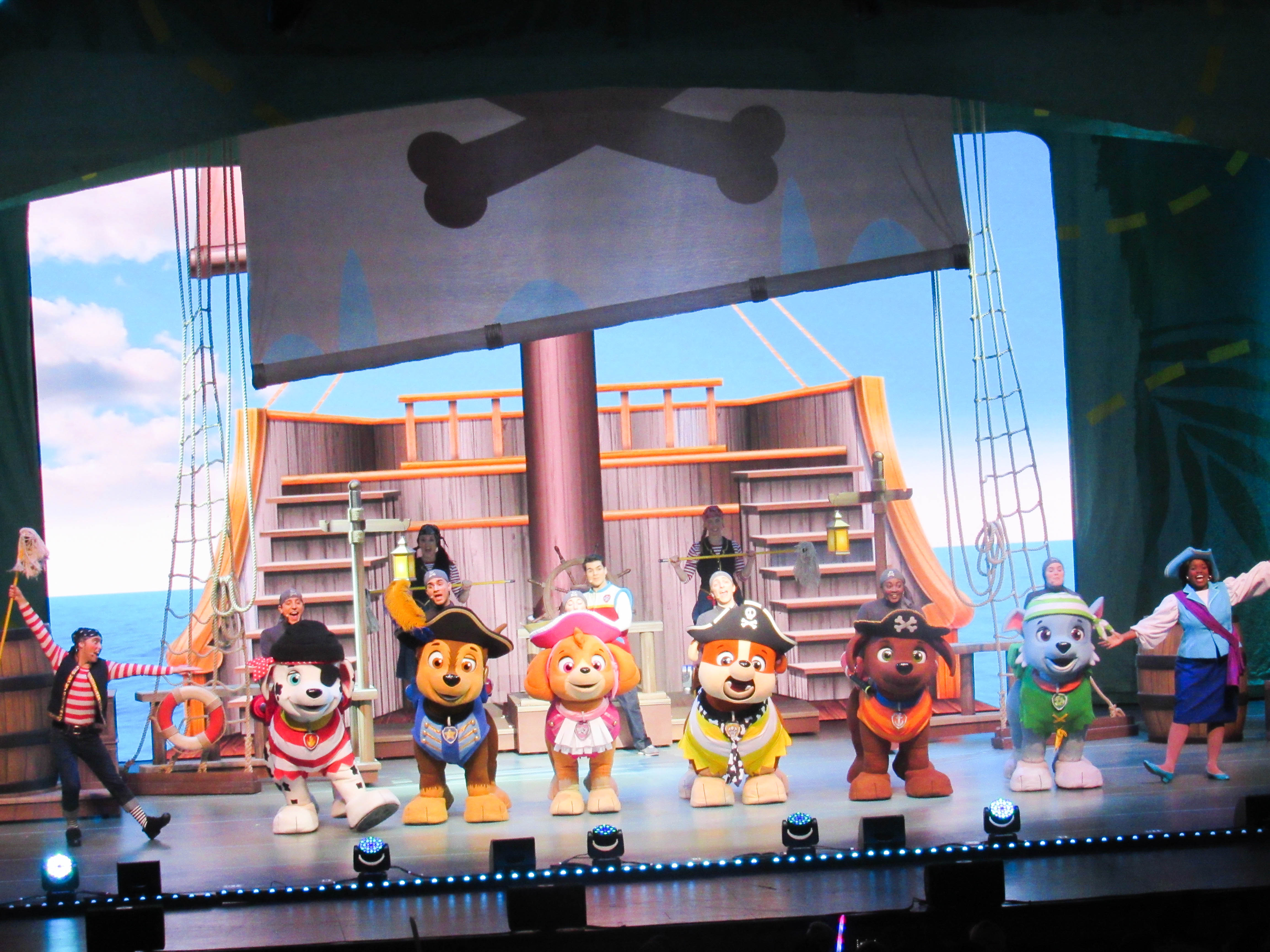 All the pups were a perfect size. We were sitting a bit farther back, but she could still make out every pup. Seeing her have so much fun at this show brought a smile to my face. She was so happy to be there, and she get so excited at some parts it made me laugh so hard.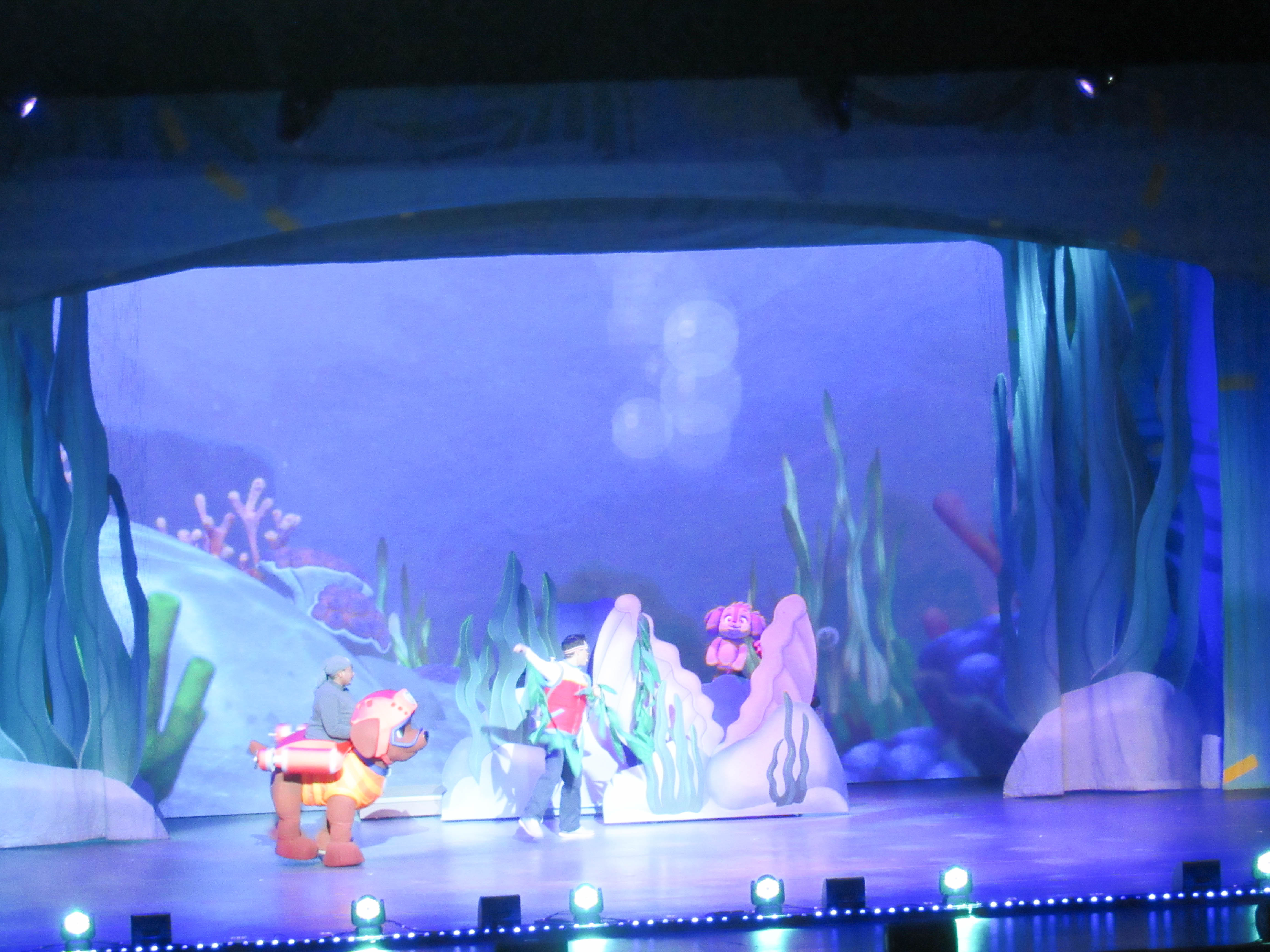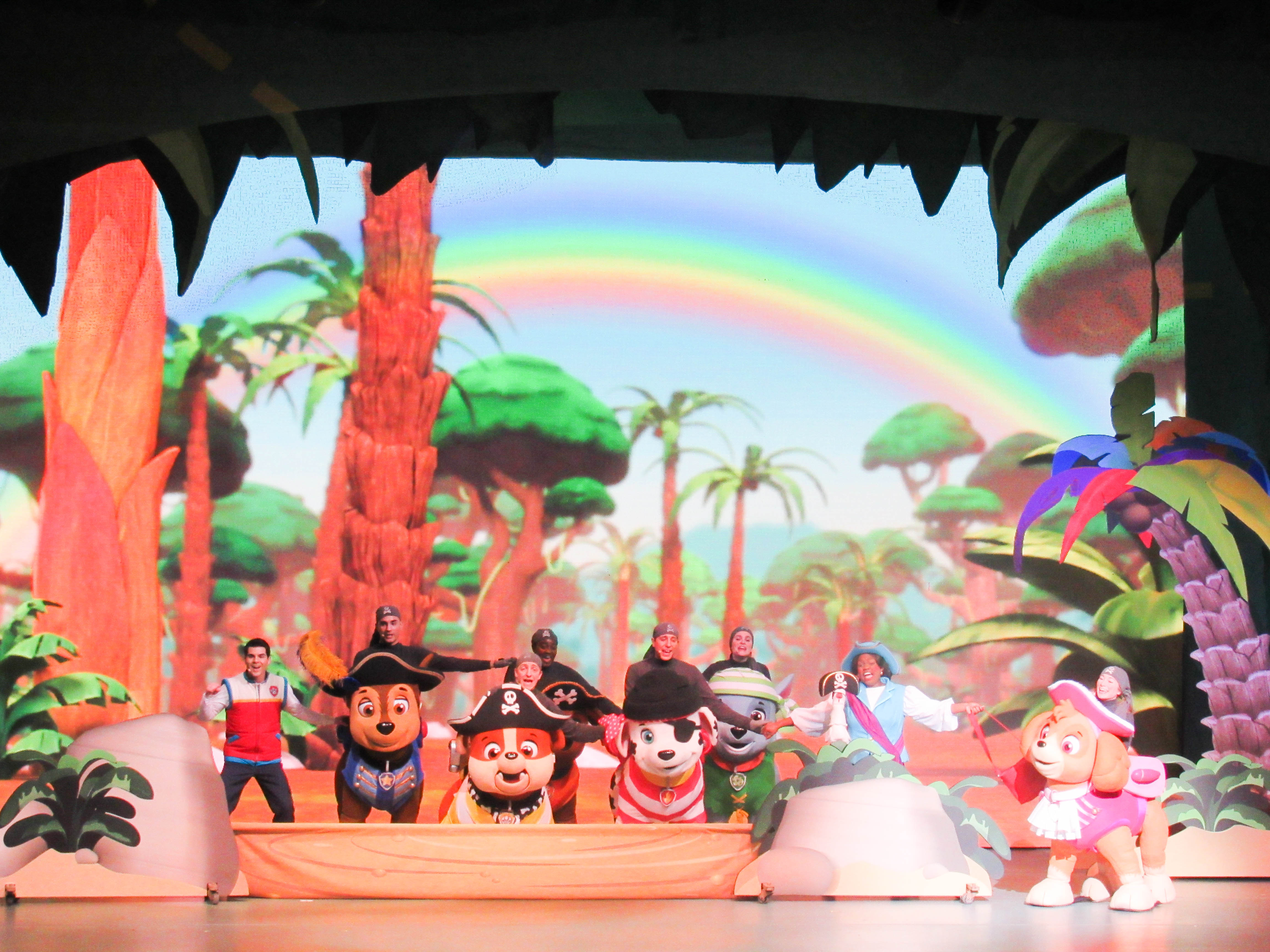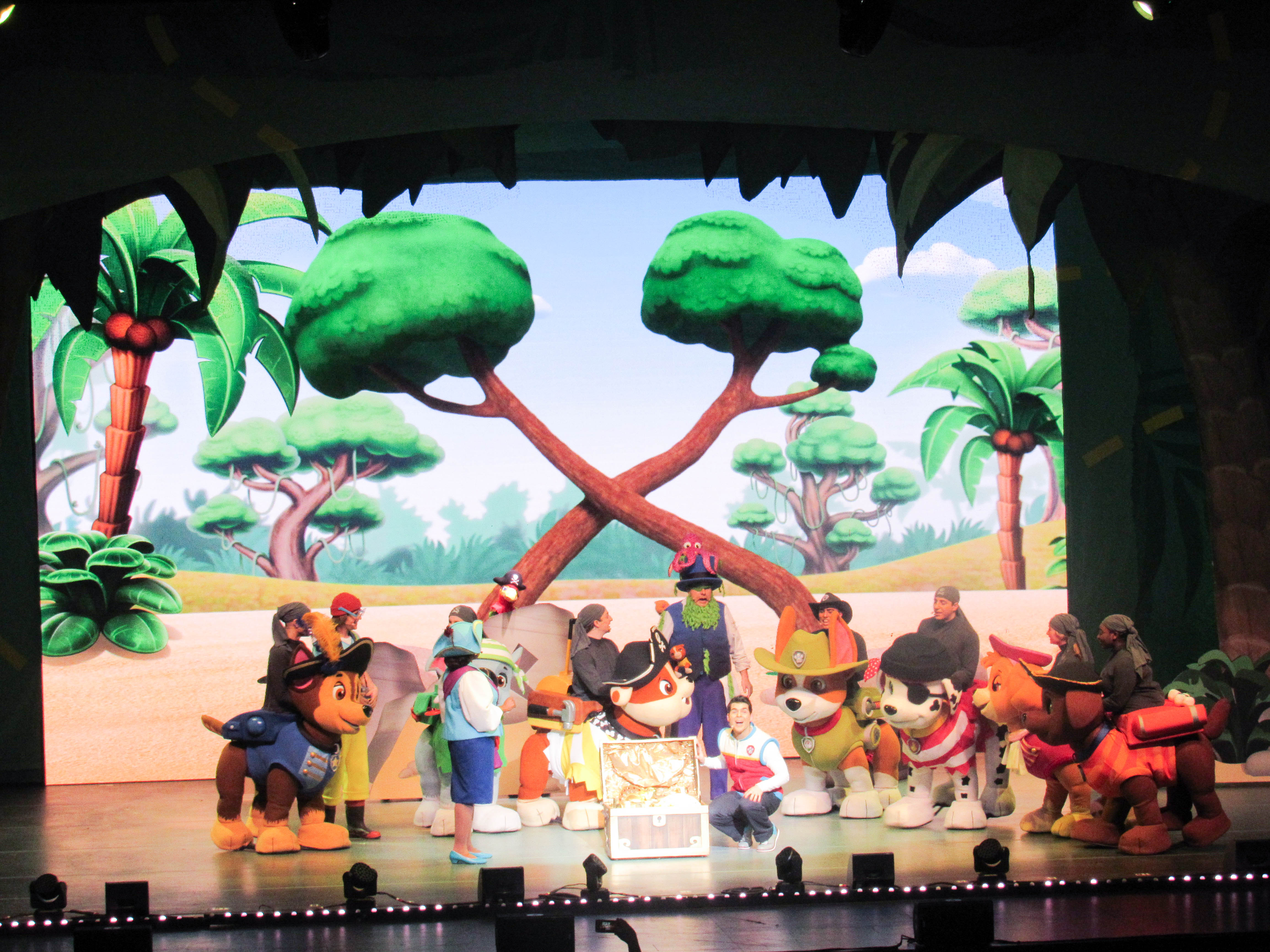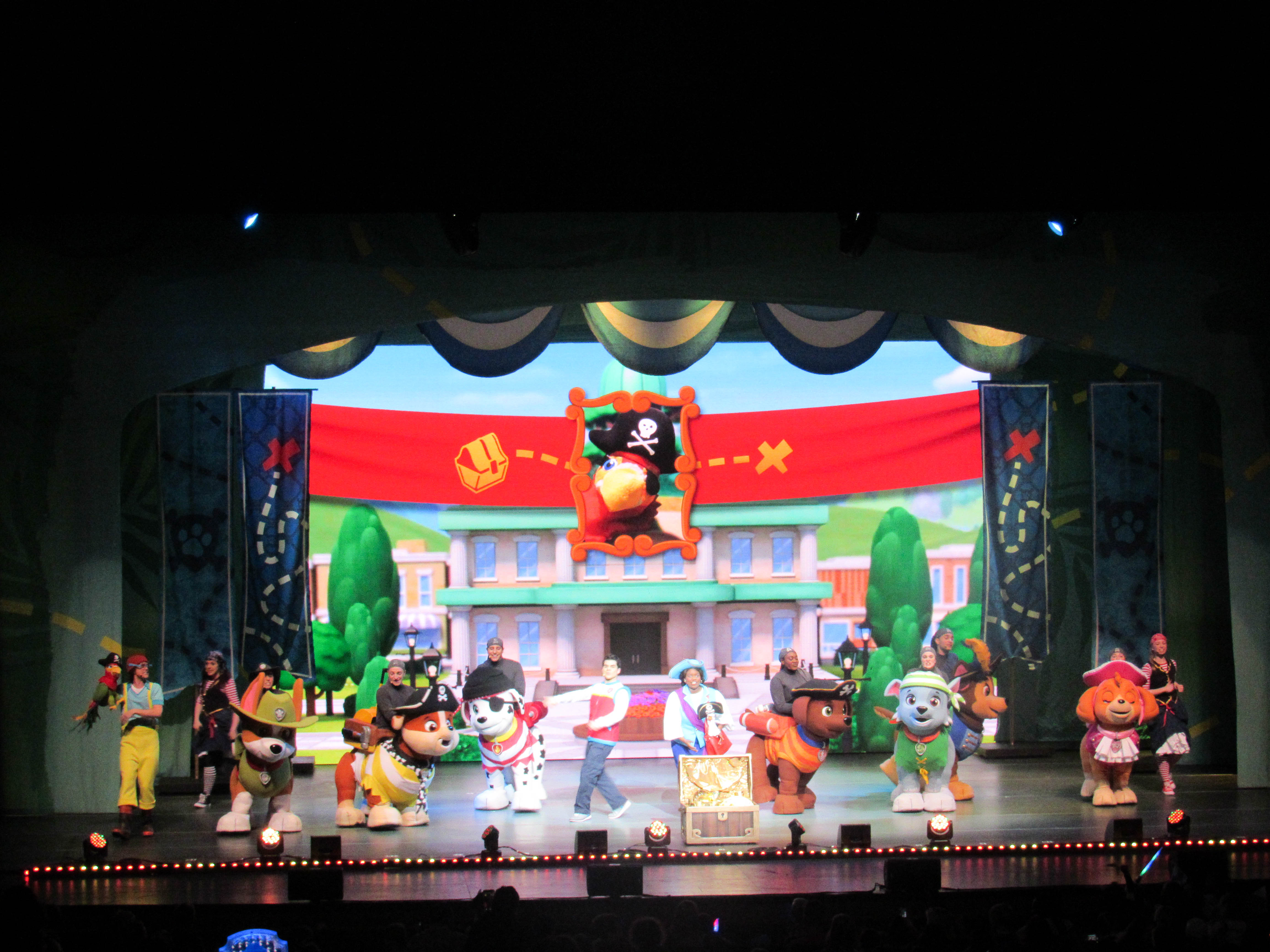 At the end of the show, they had a bunch of streamers and confetti pop out from the stage. It was such a nice surprise, and a great way to end the show.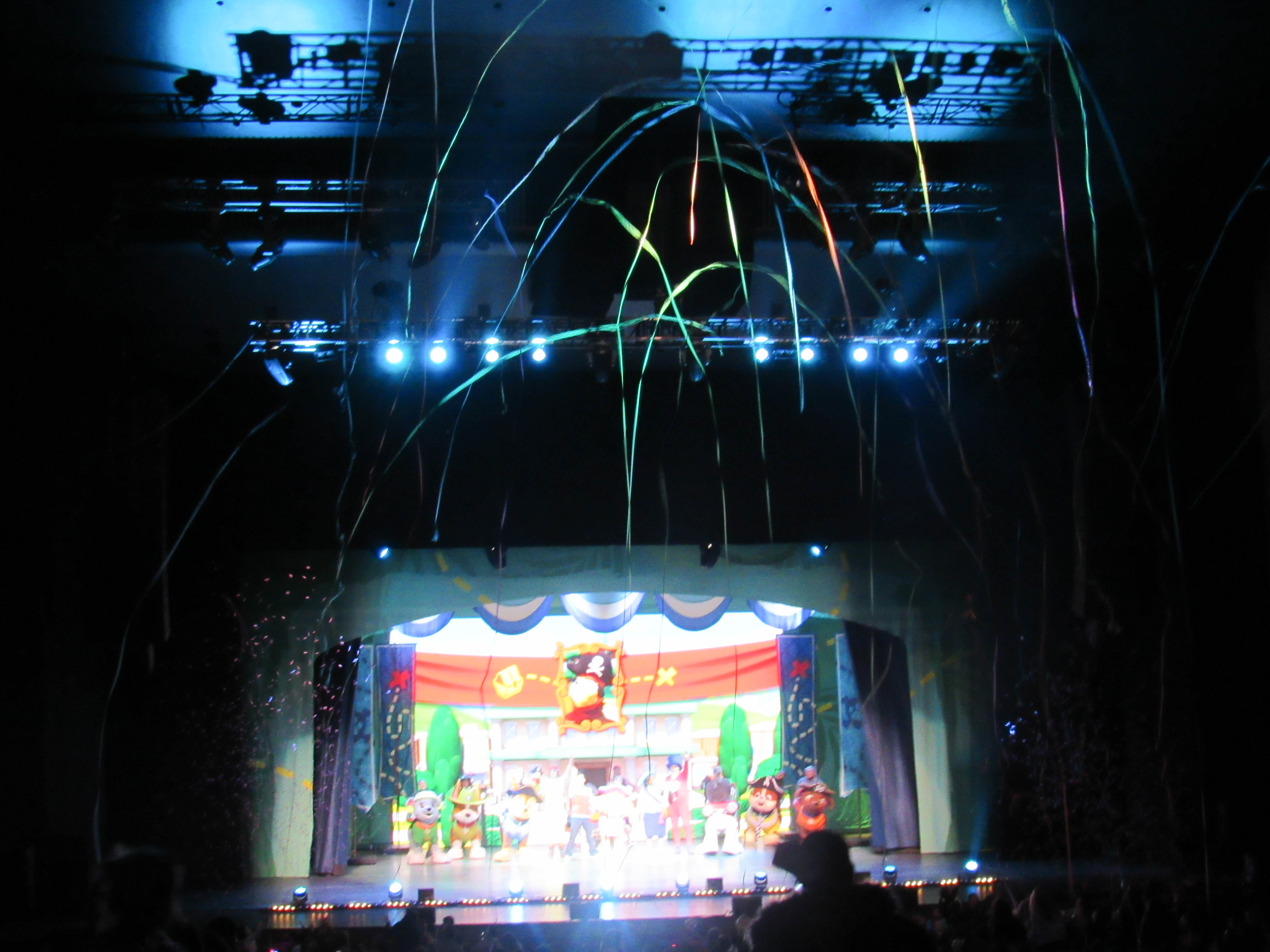 To find out when  PAW Patrol Live! " The Great Pirate Adventure" is coming to your home town, visit their website here.