Last weekend we had a lot of errands to run in preparation for back-to-school. Some of which consisted of grocery shopping for the kids lunches, and picking up a couple more outfits for them for school. To kill two birds with one stone, while grocery shopping, we stopped by the Joe Fresh Department located in our grocery store. I cannot begin to tell you how convenient this is. I love one stop shopping. It's just so much easier, and quicker to have everything in one place, especially when we have the kids with us.
Joe Fresh has a great selection for back-to- school, and Fall clothes for the whole family. I have been buying clothes from Joe Fresh for my kids since they were babies. It's just so handy to add a pair of shoes, or a cute little dress into the grocery cart. I do it all the time, because they are always in need of something. Or, if I don't feel like heading out, I shop online once the kids are in bed. They offer free shipping on orders of $50 or more.
My son is pretty hard on his clothes, so I am always looking for durable, affordable clothes, so I can stock up! This first look from Joe Fresh checks off all those boxes. I am very picky when it comes to buying jeans for him, because he always manages to put holes in the knees. These Grey Skinny Jeans are actually very good quality, and he doesn't own a grey pair yet, so we had to get them. To go with his jeans, I found this long sleeve crew neck tee, and paired it with a cute black and blue zip-up vest. To complete his look, I found these black lace up boots that will go with everything he wears this Fall.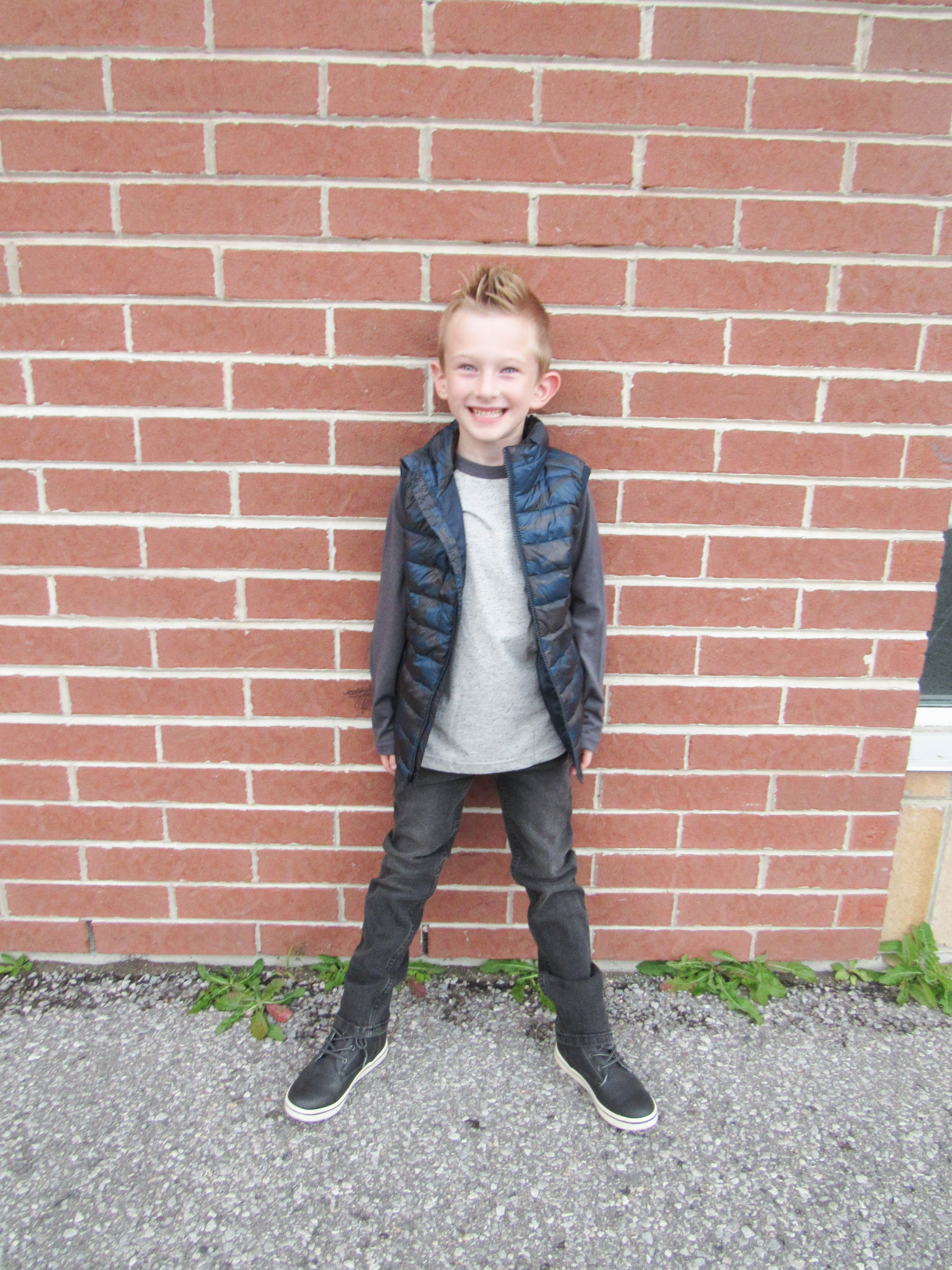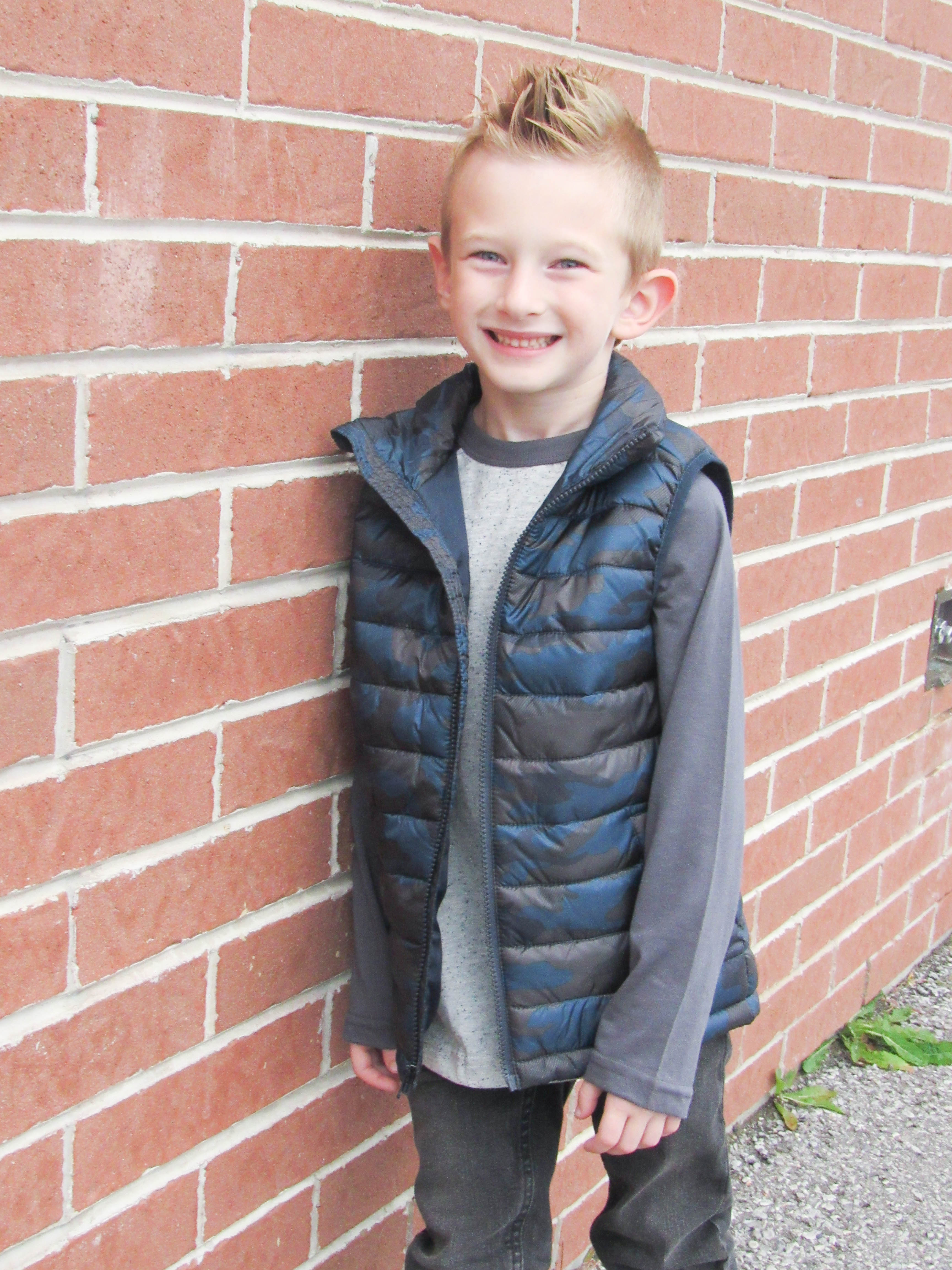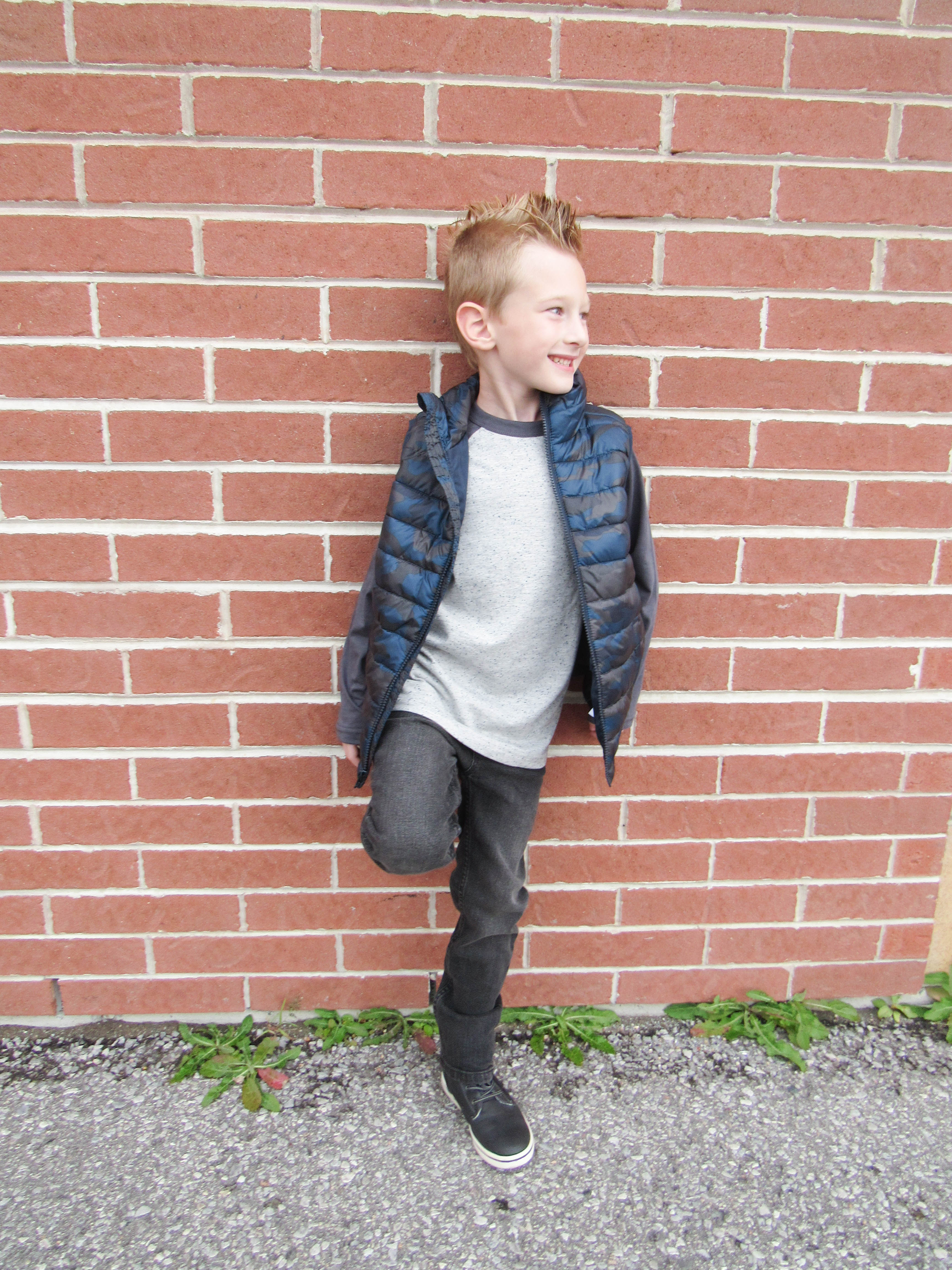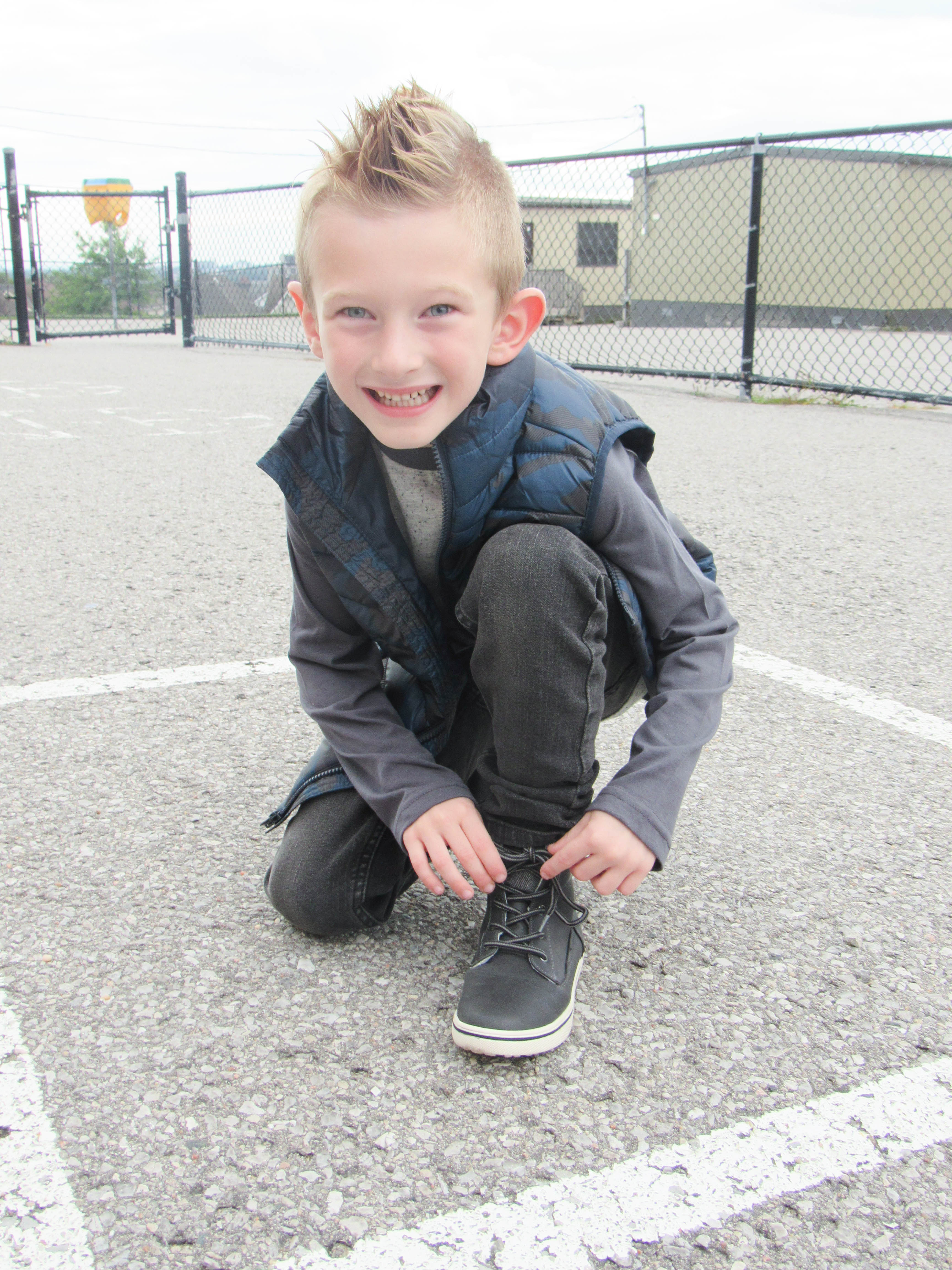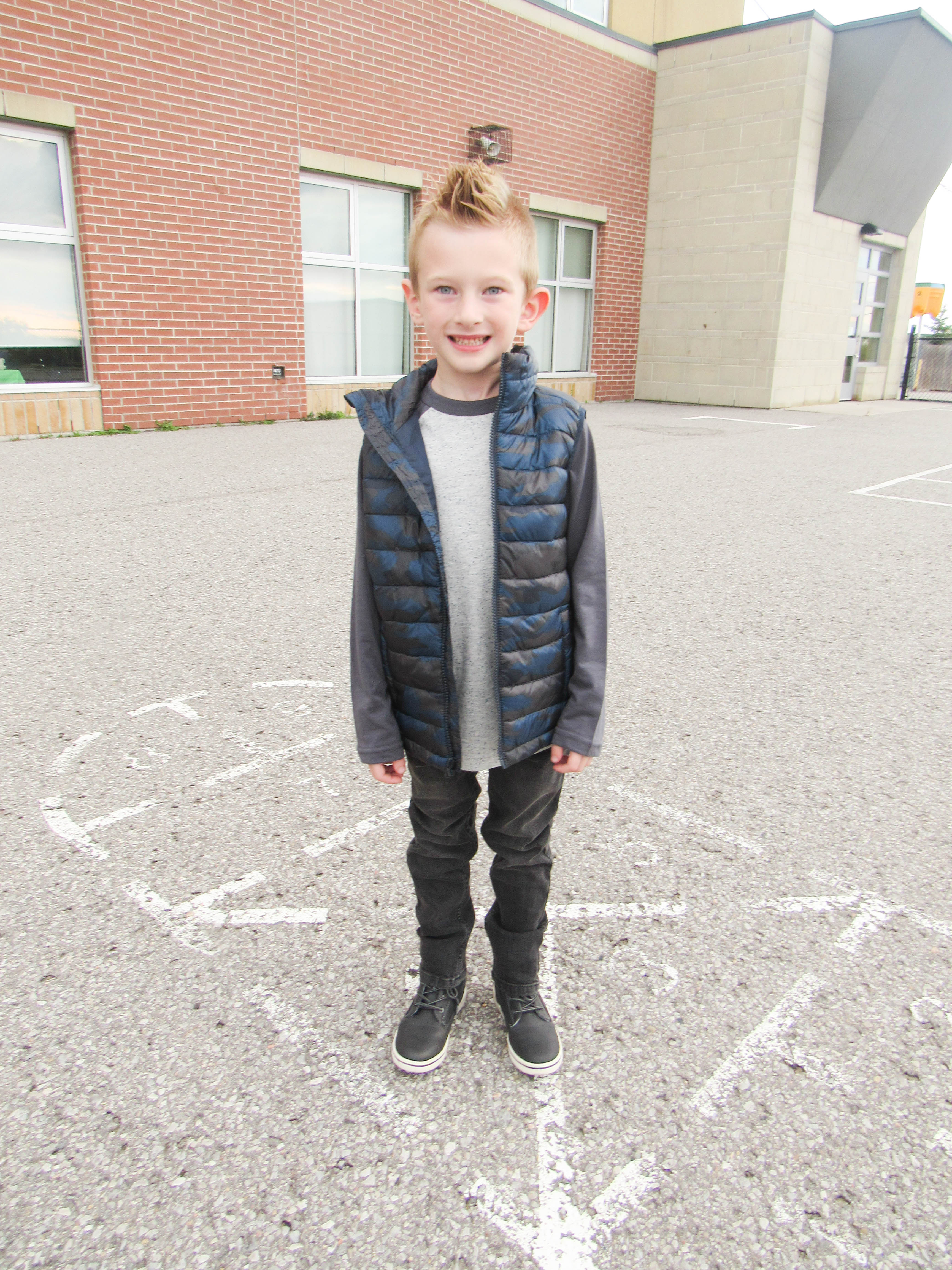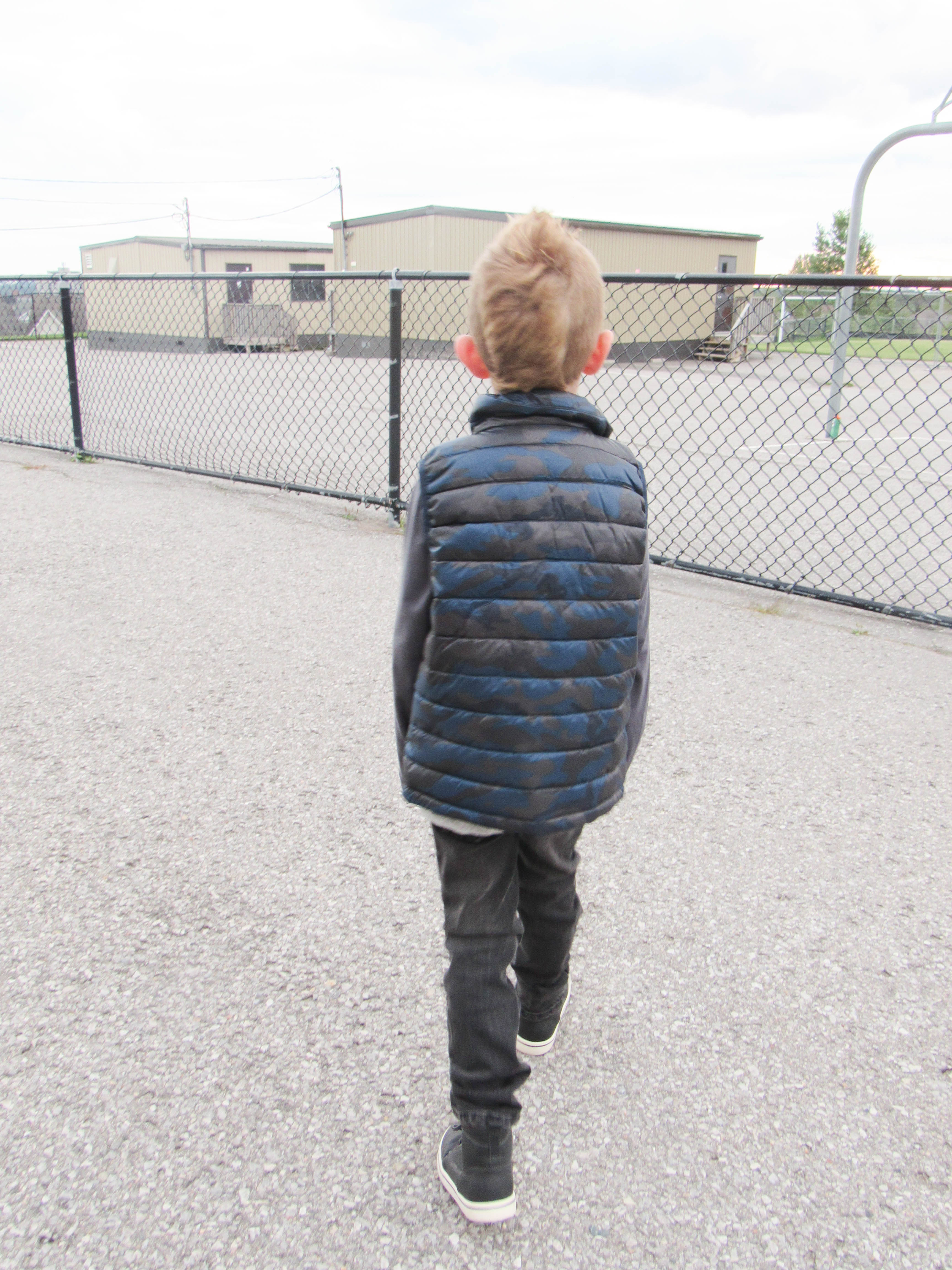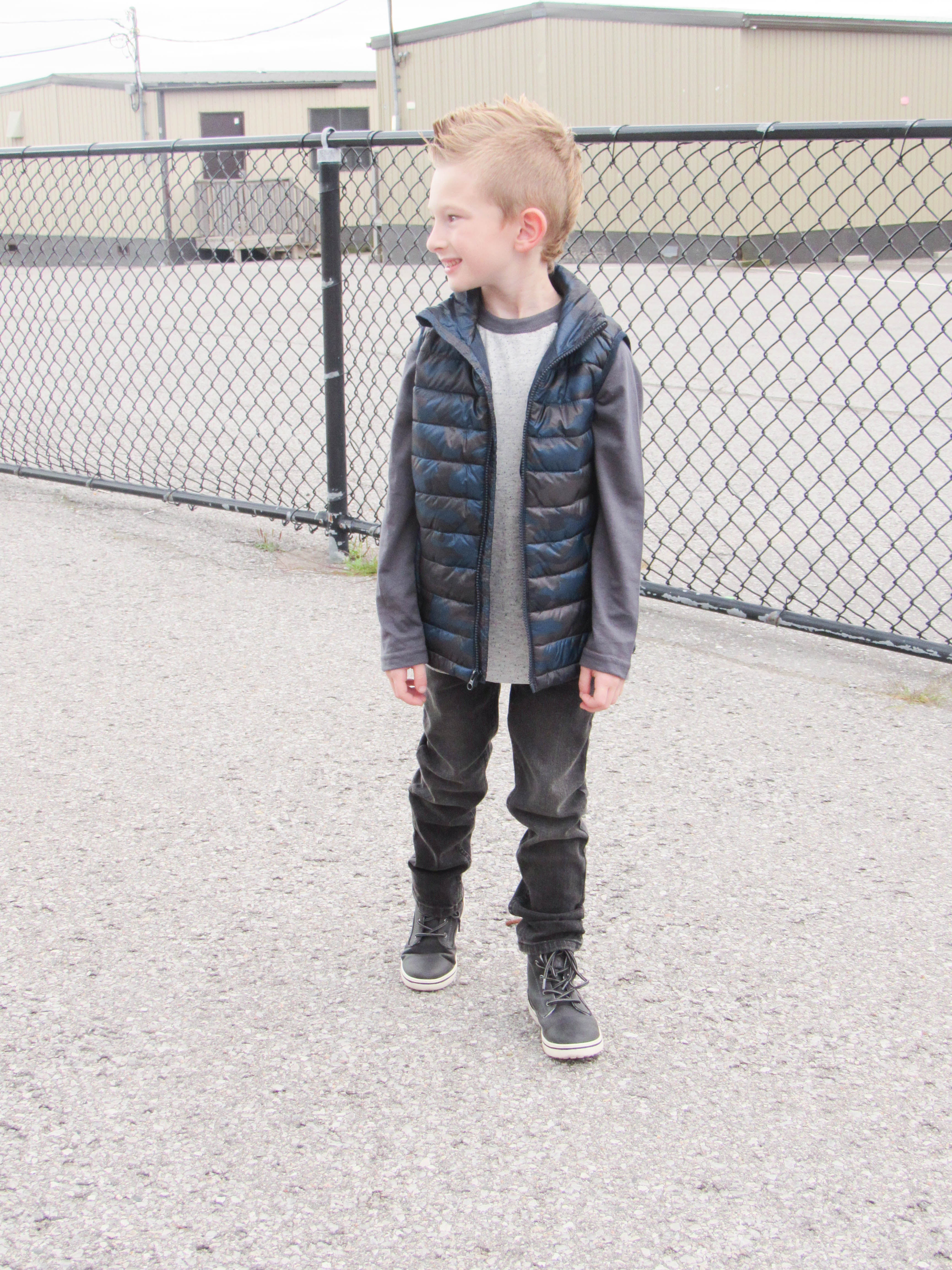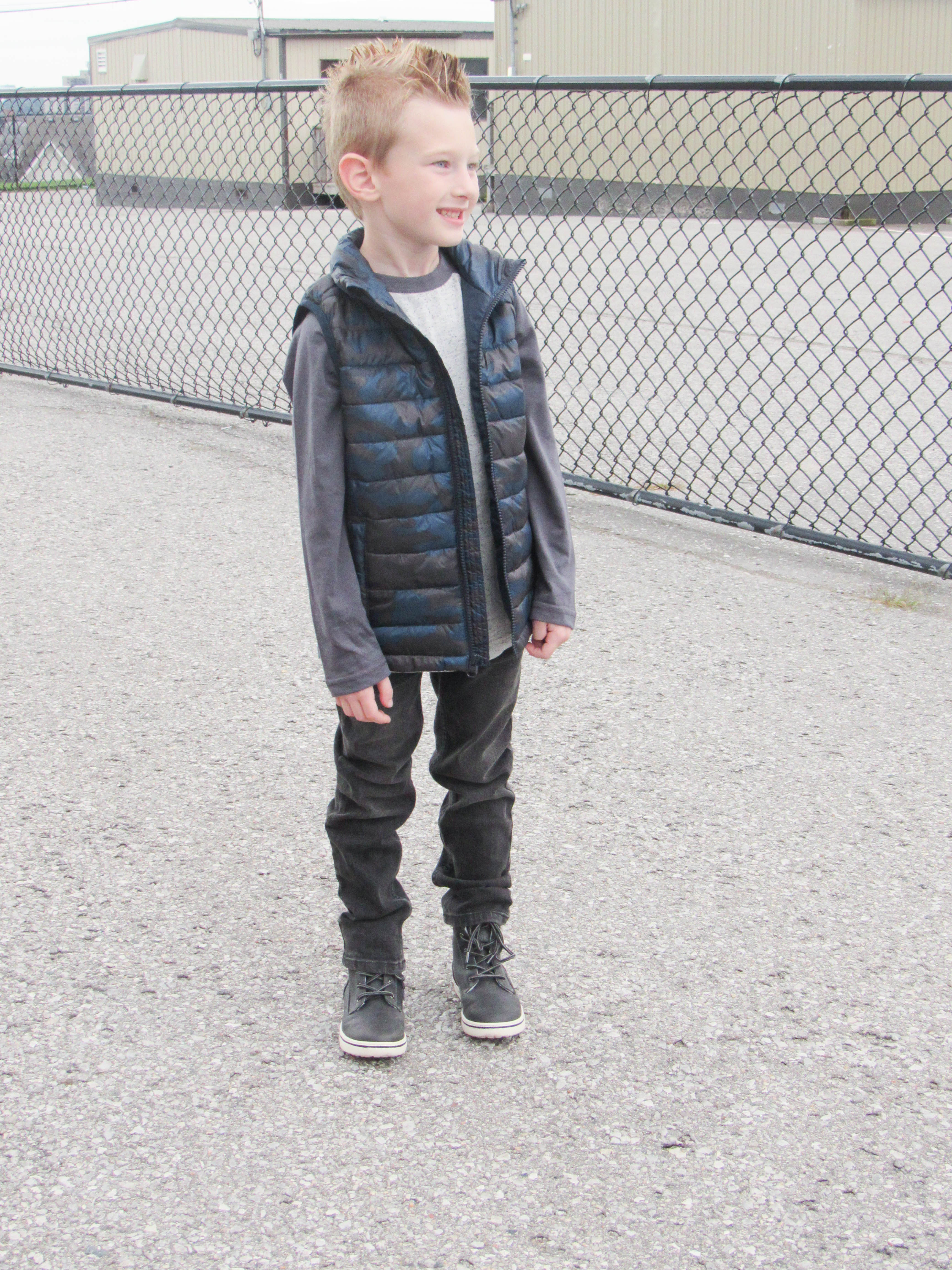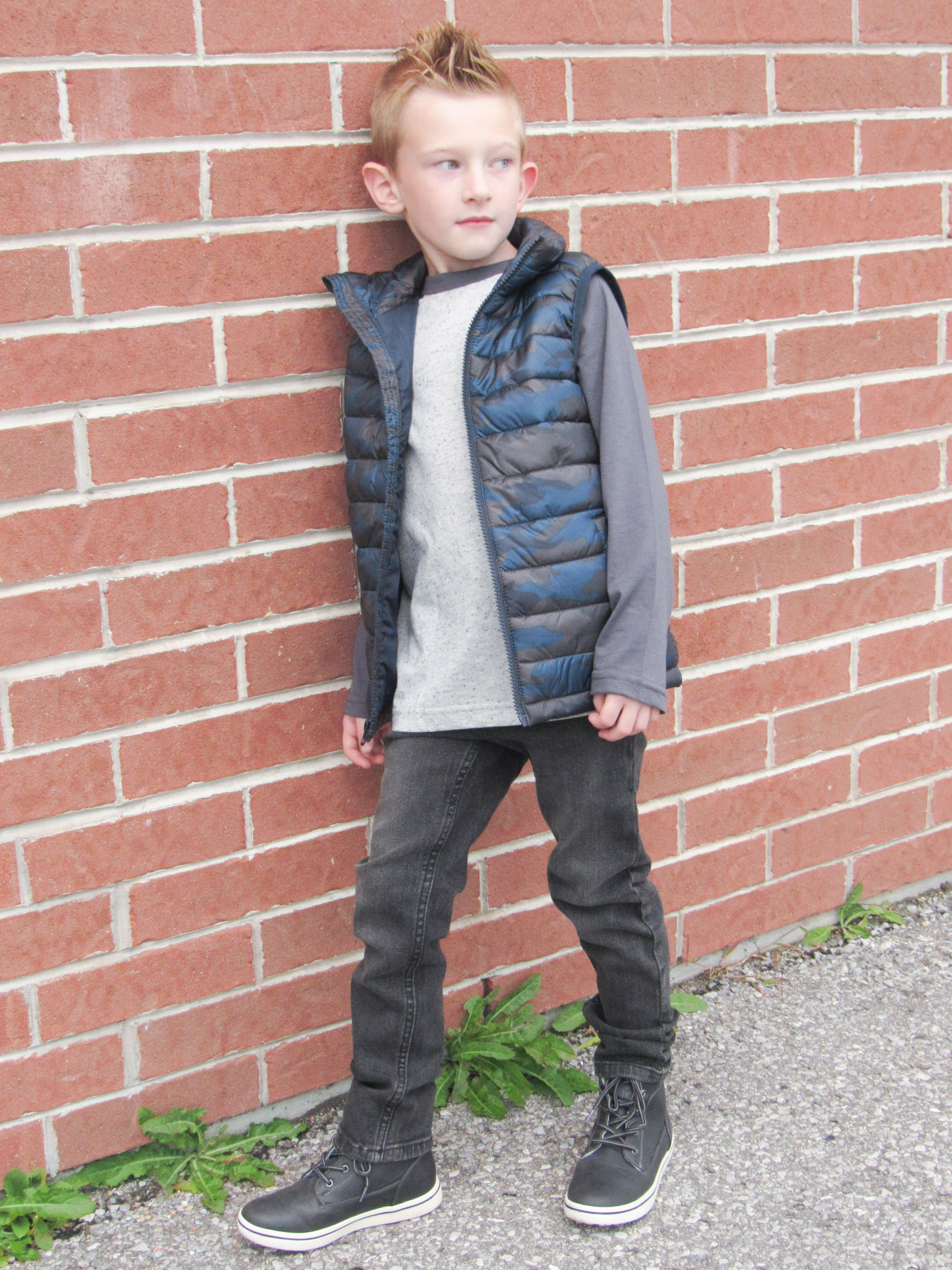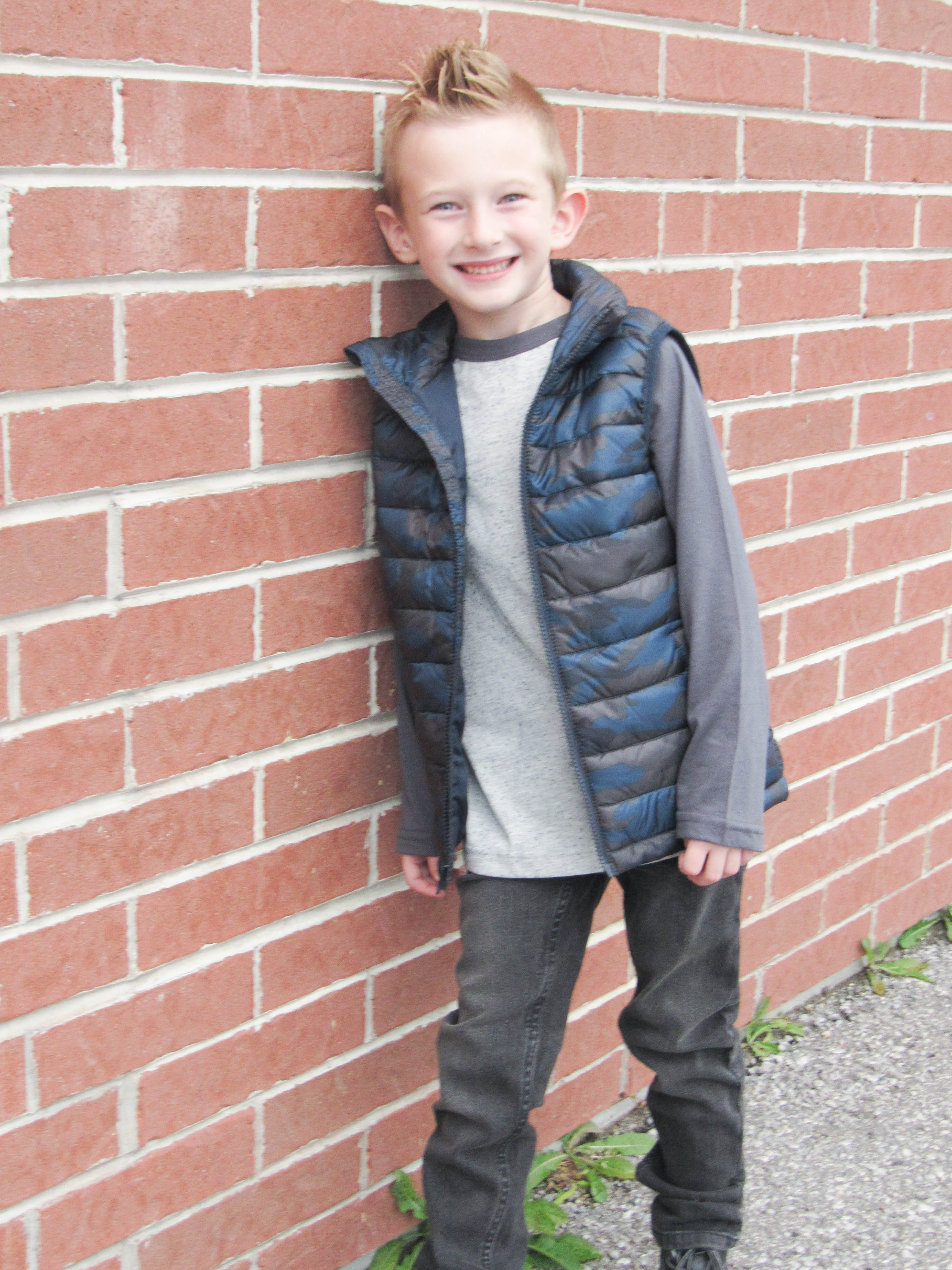 At least once a week my son loves to wear a track suit to school, and if he doesn't end up wearing one to school, he puts one on as soon as he gets home. We found this hoodie and sweatpants, both in this light grey colour that matched perfectly together, and he wanted it. He loved that both pieces have pockets too. Each item can even be worn separately as well, so I think he will get a lot of use out of them. It's also just a nice causal and comfy looking outfit. The hoodie and sweatpants also come in 2 other colours (midnight blue & dark charcoal), so we might go back and get another colour.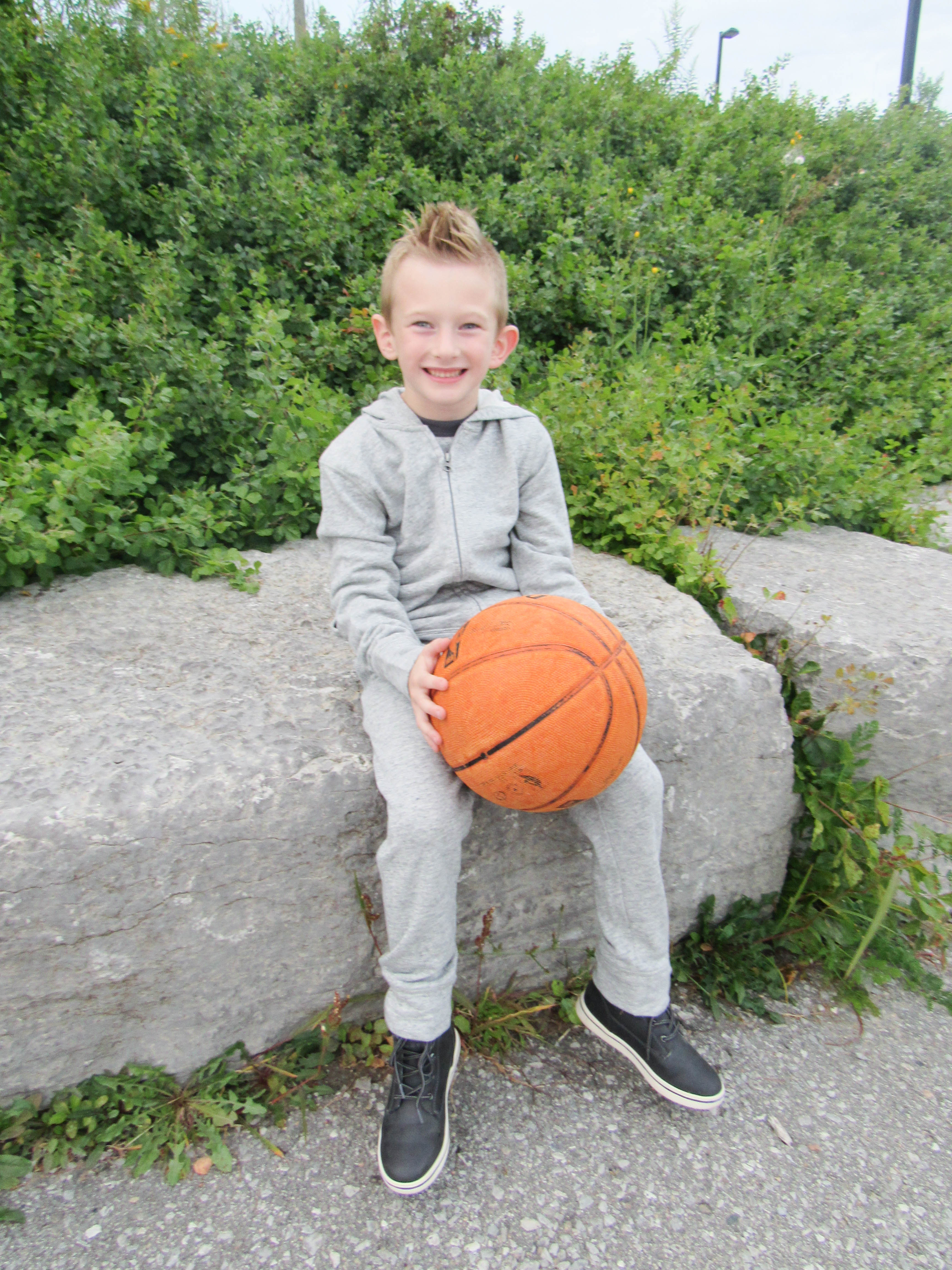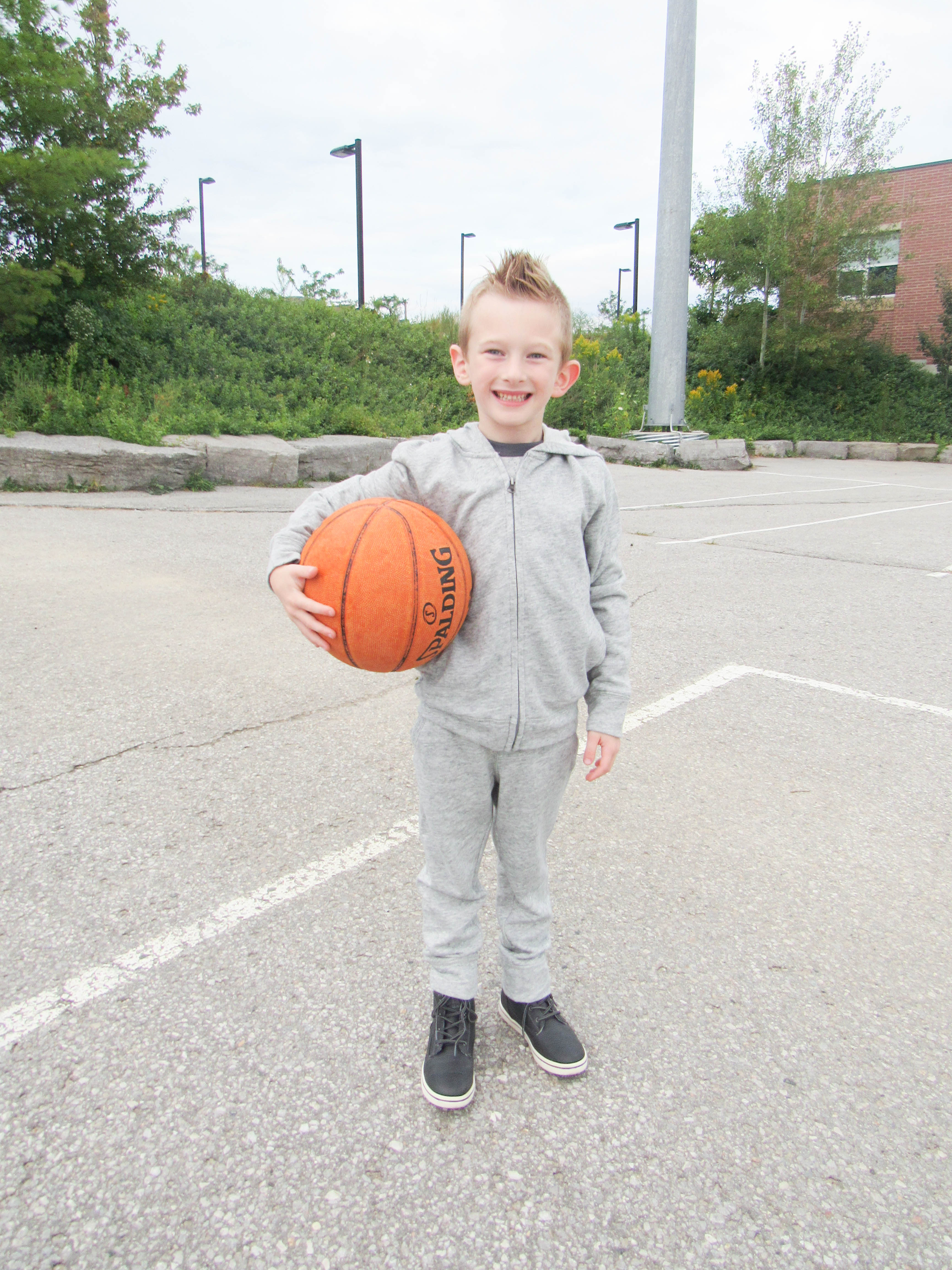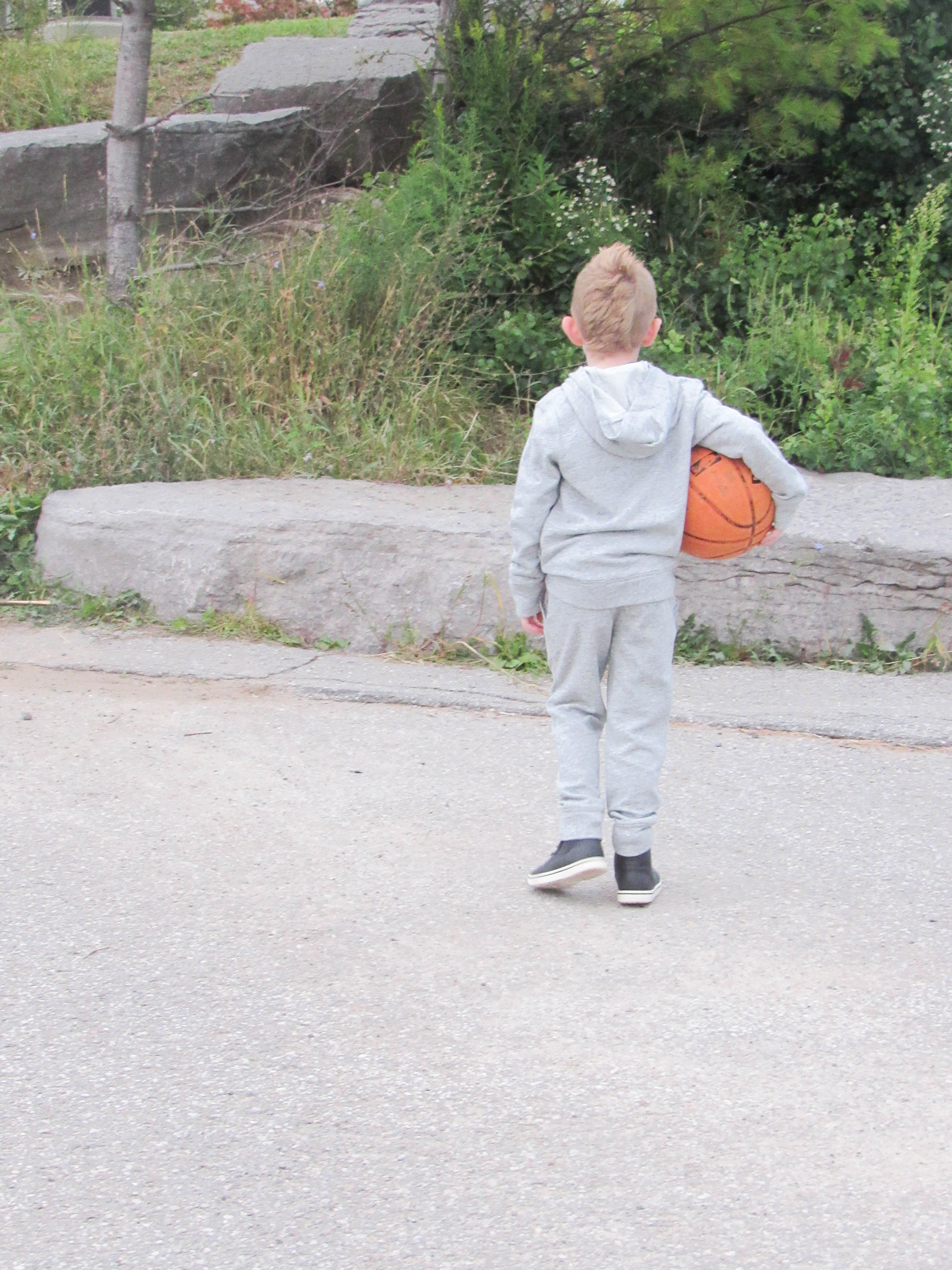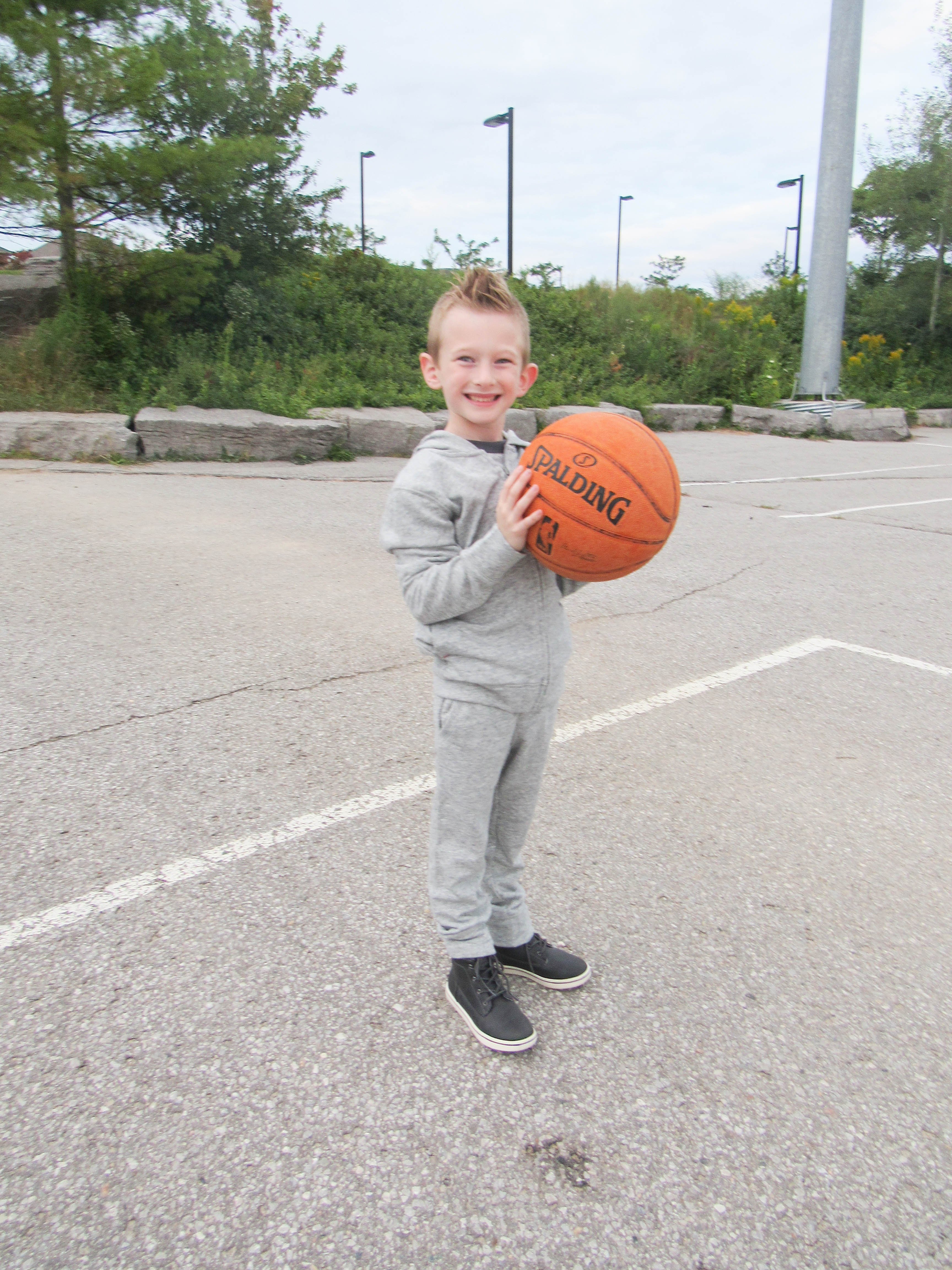 What I love about shopping at Joe Fresh is that you can mix and match most of their clothes. It just makes it that much easier to put together looks for my kids. Everything I feel goes so well together. As you can see with this next look, on cooler days he can throw on his vest over top of his hoodie. It not only changes up the look, but he can get more use out of the items I buy if they work well with other pieces.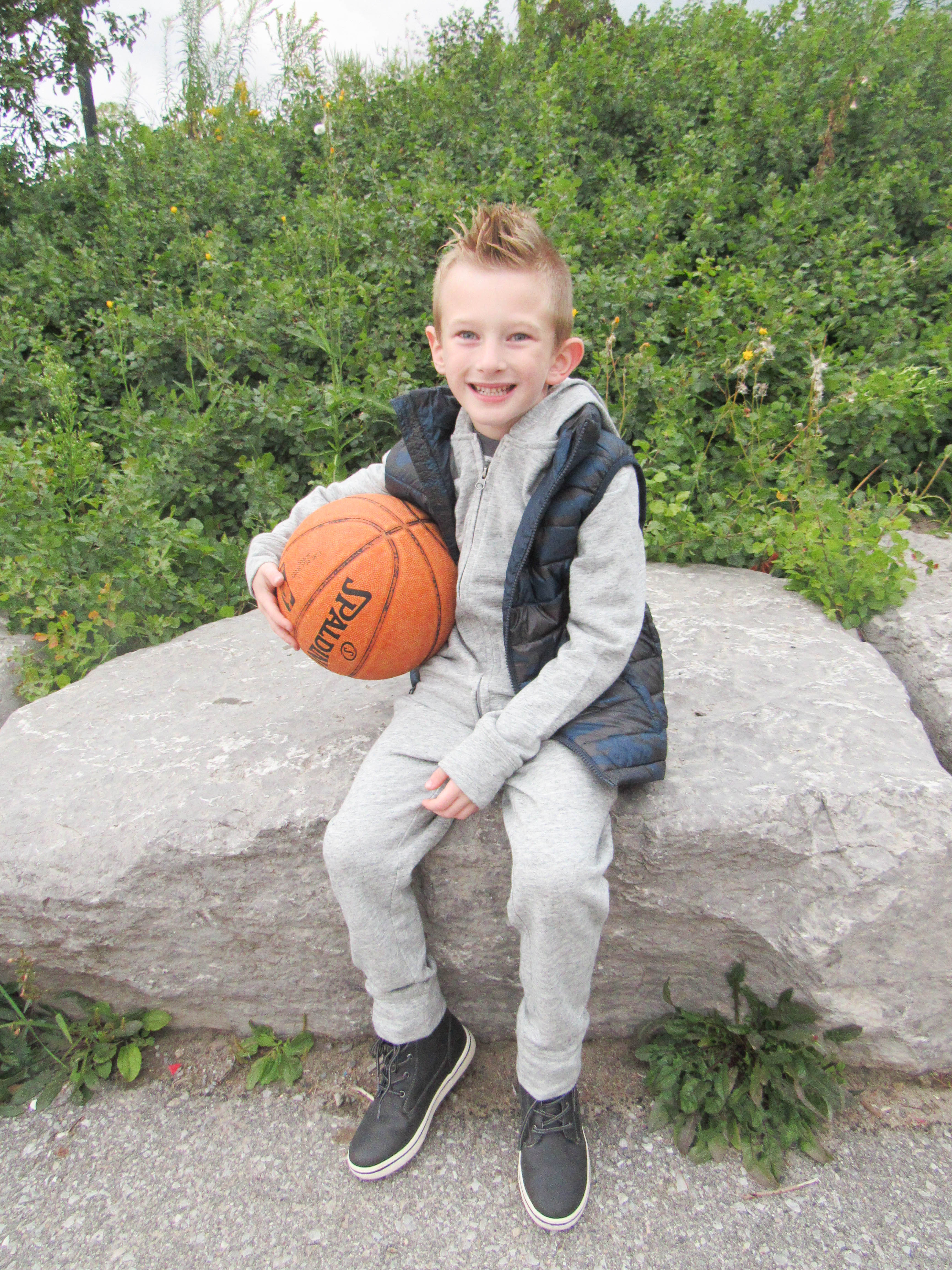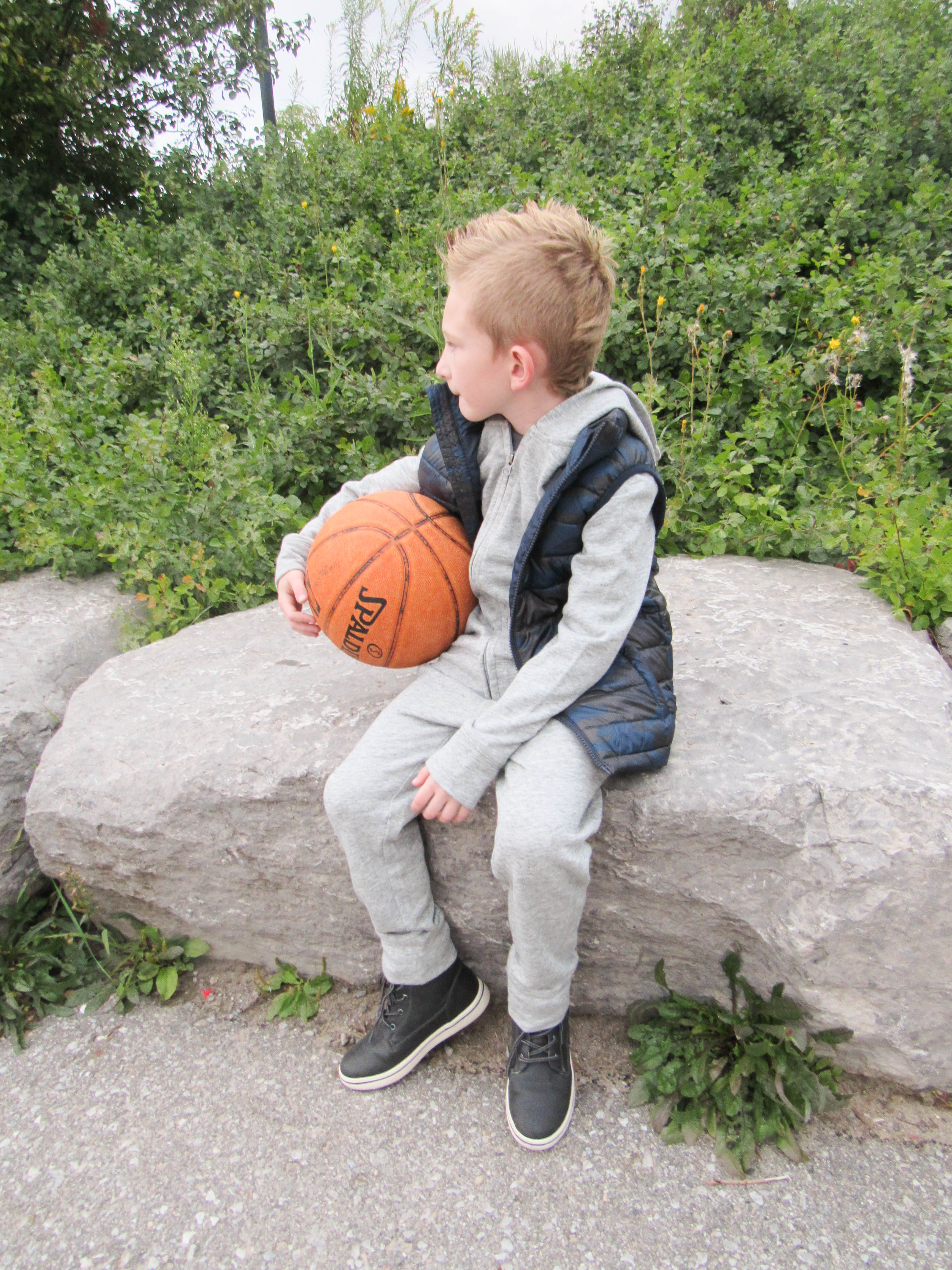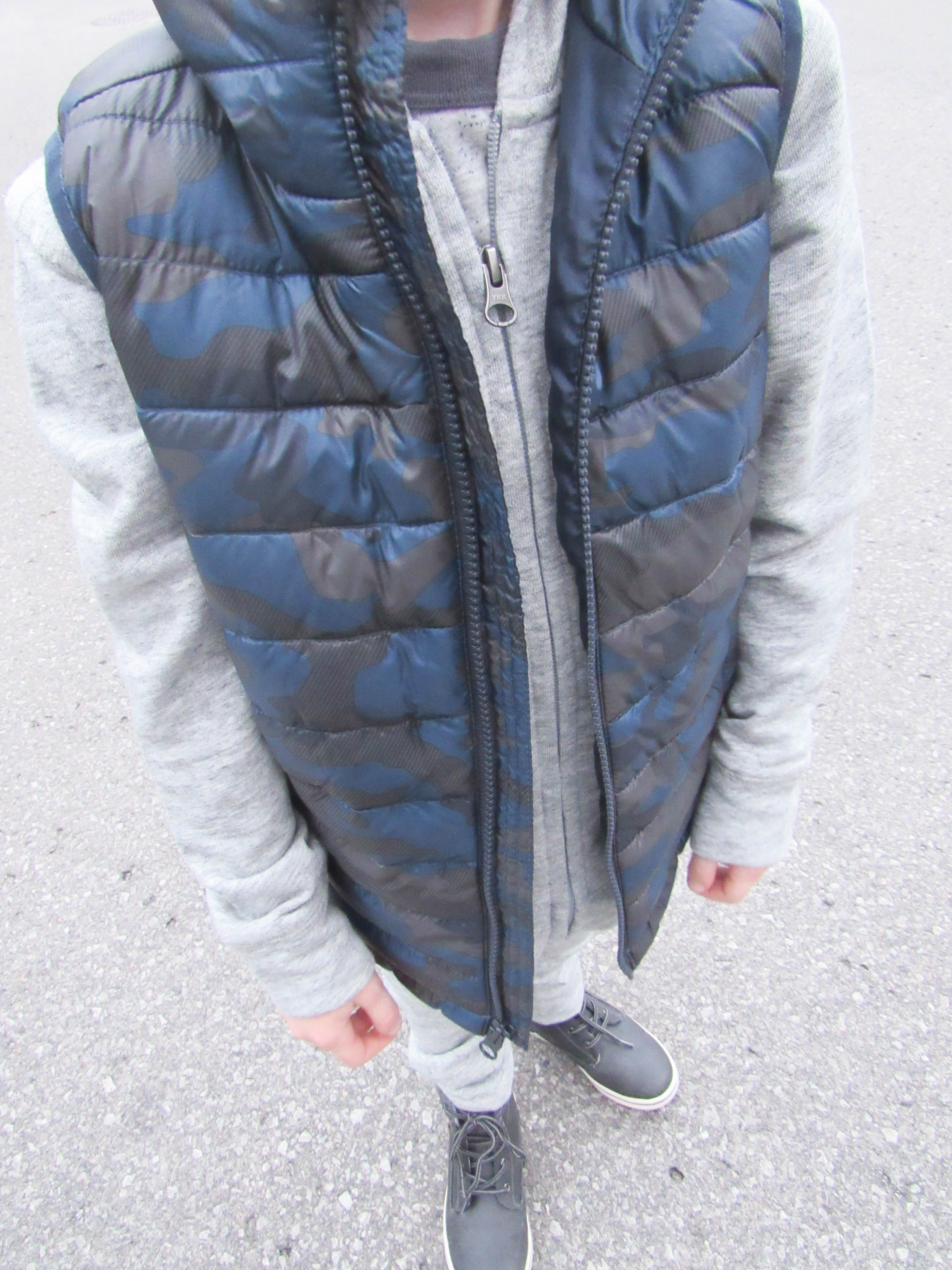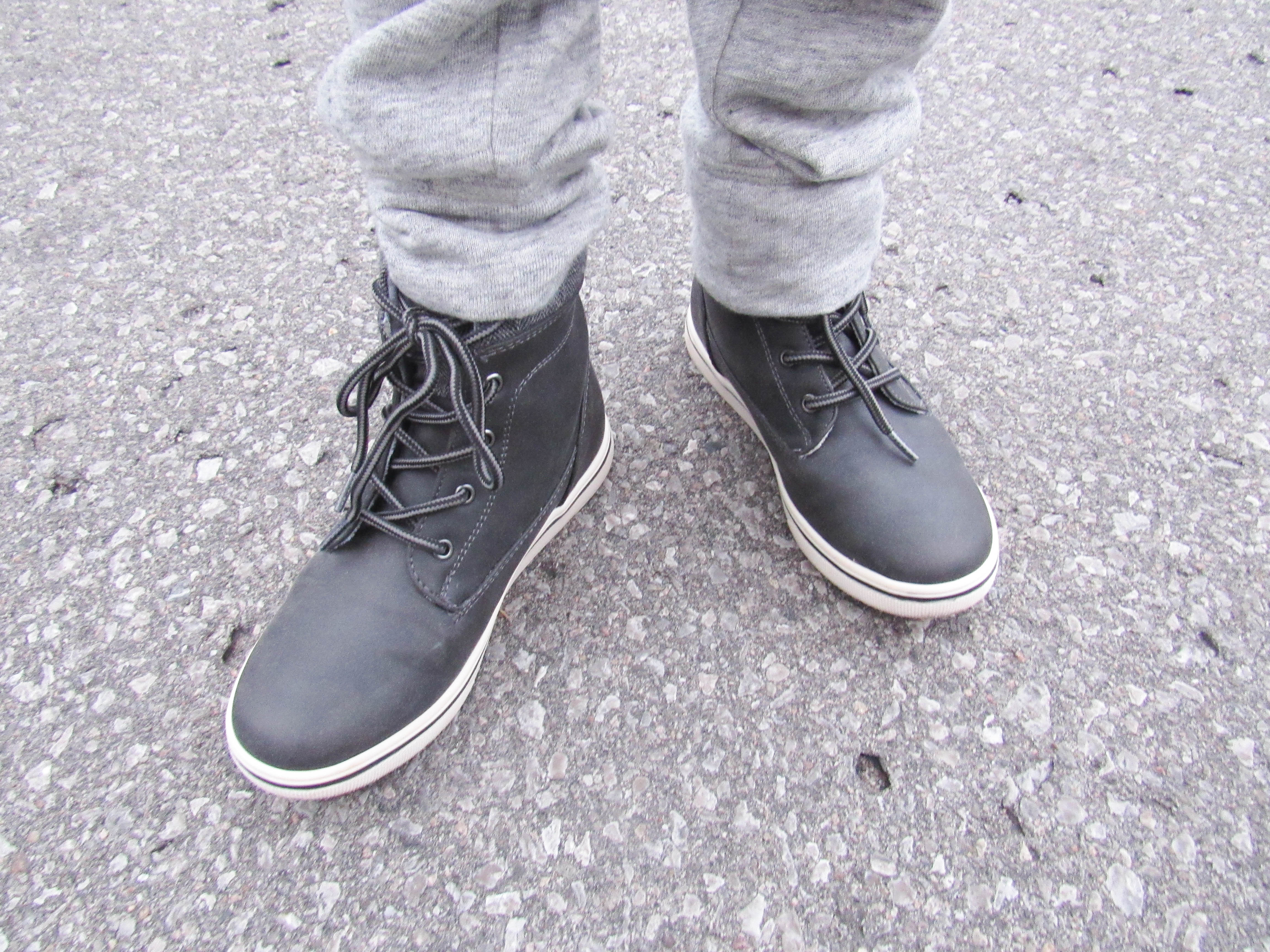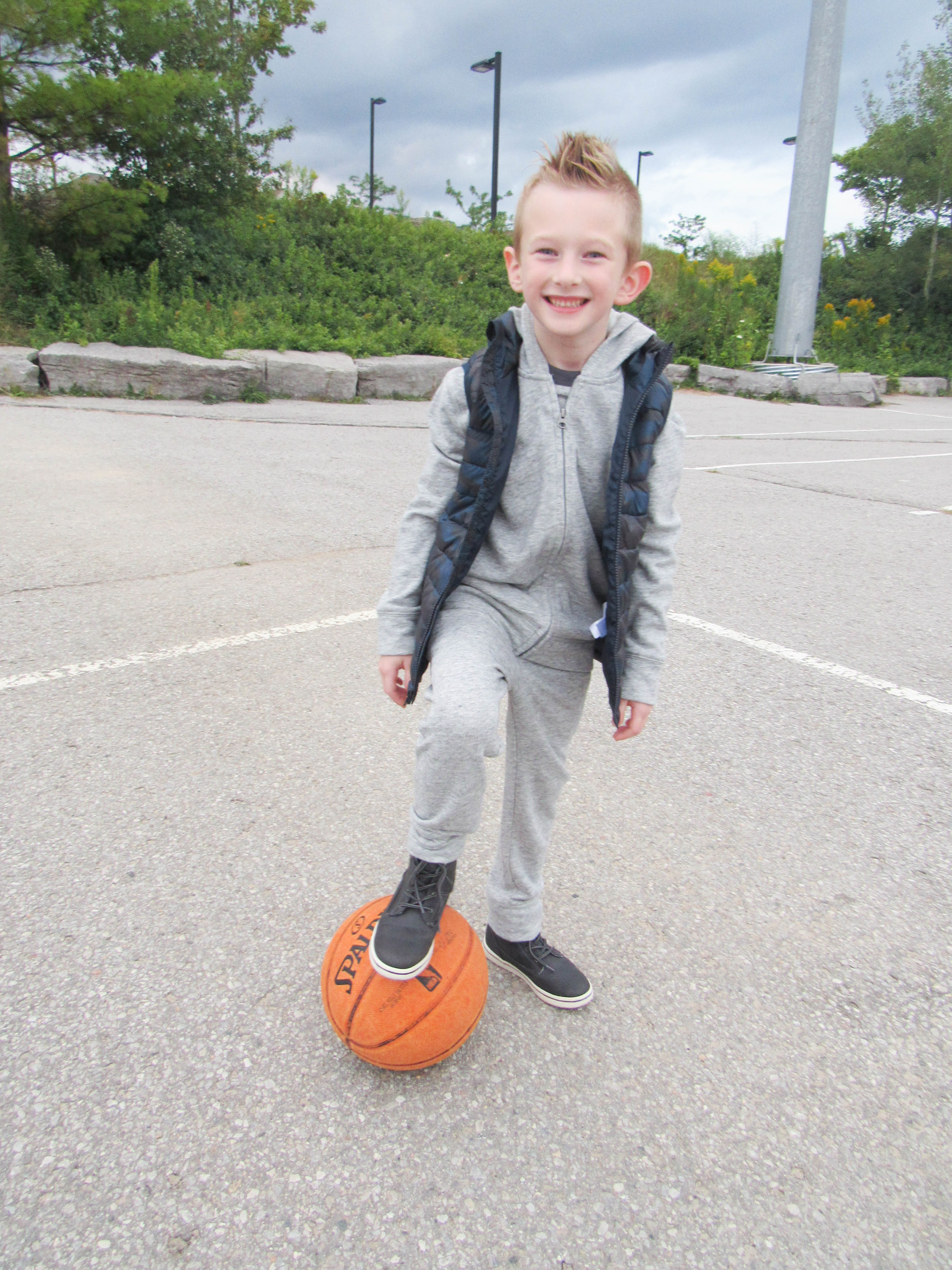 Now this little girl is starting pre-school on Tuesday, so she needed so many new outfits. I fell in love with this crew neck print dress as soon as I saw it. It's just so cute! I love the little bow detail at the waist. I paired it with white tights, and these adorable tall black boots. I love the buckles on the sides, and that the zipper goes down all the way, so it's easy to get them on and off her. I have been looking for a pair of boots like this for long time, I am so glad I found them at Joe Fresh! To finish off her look, I found these beautiful flower clips for her hair. It came in a pack with 6 clips, in 3 different colours, so I can switch them up according to which colours are in her outfit that day.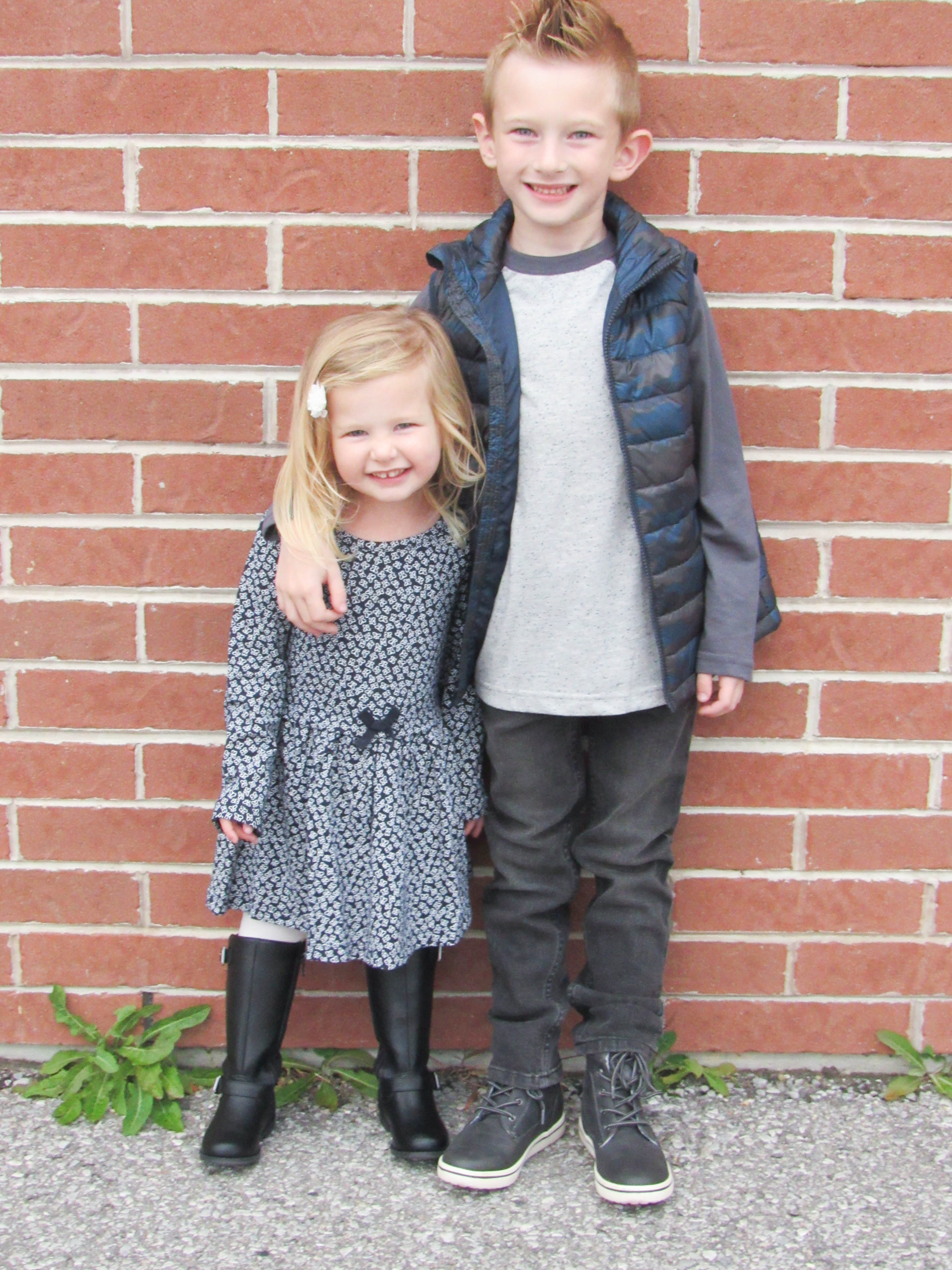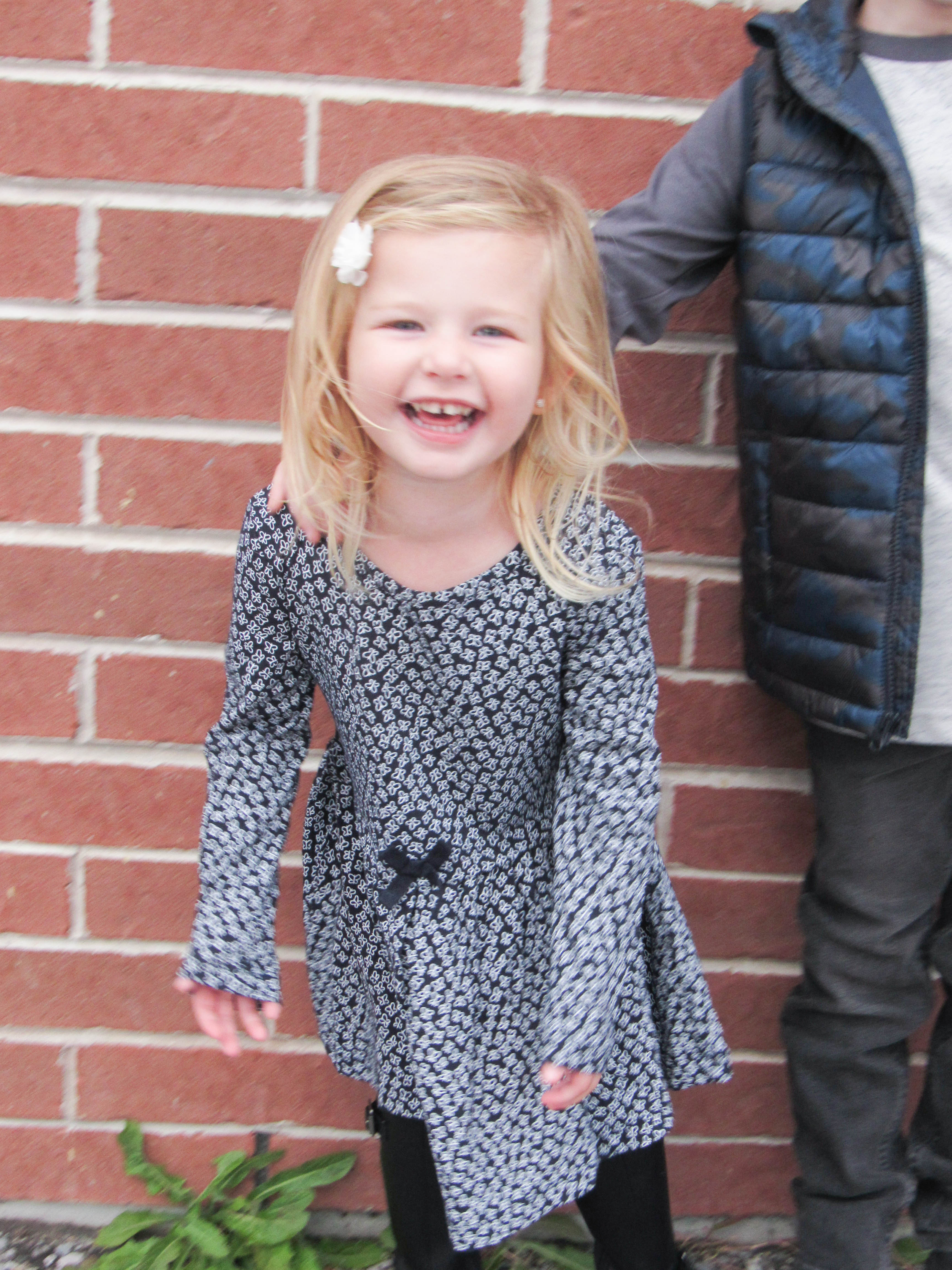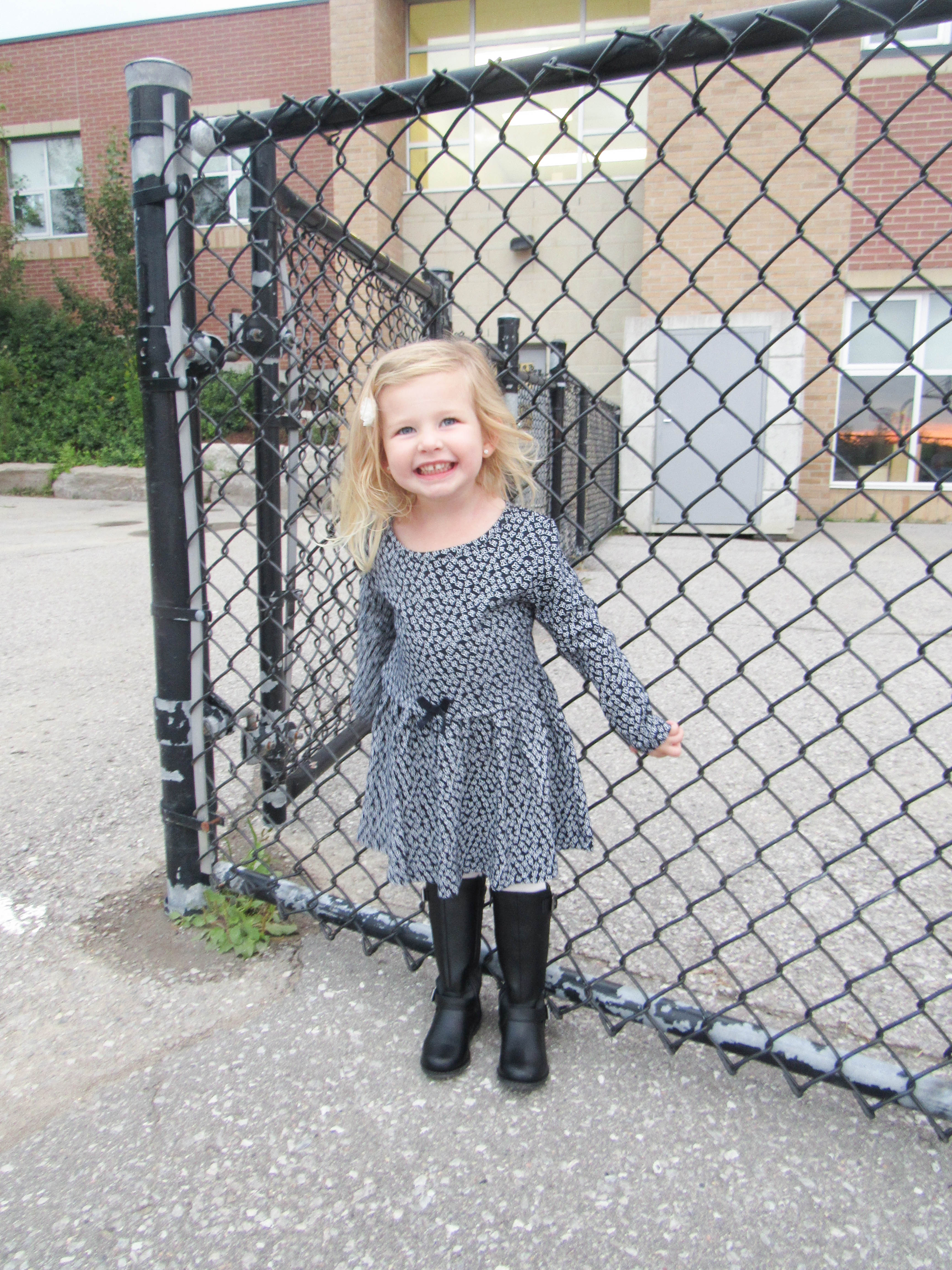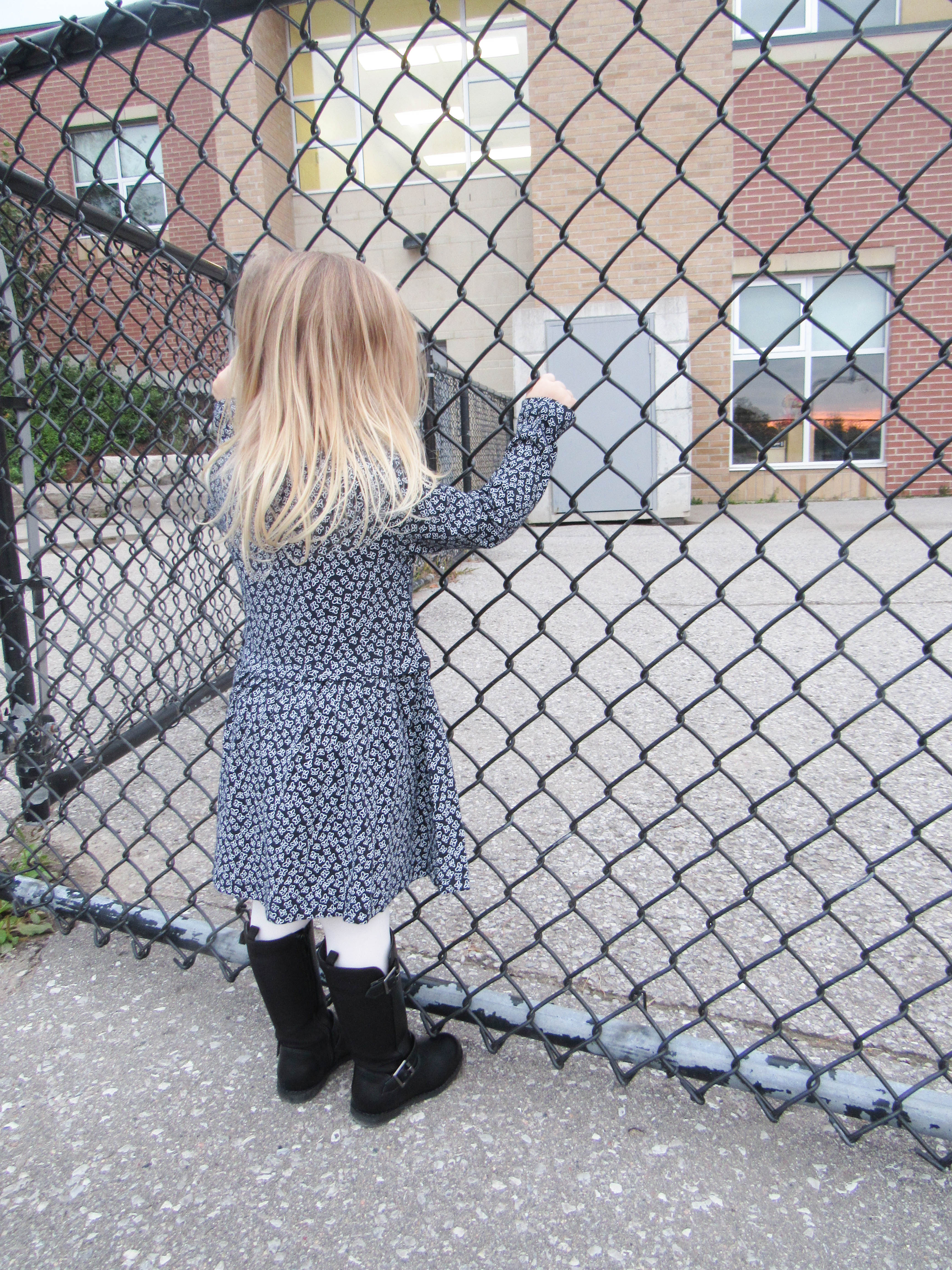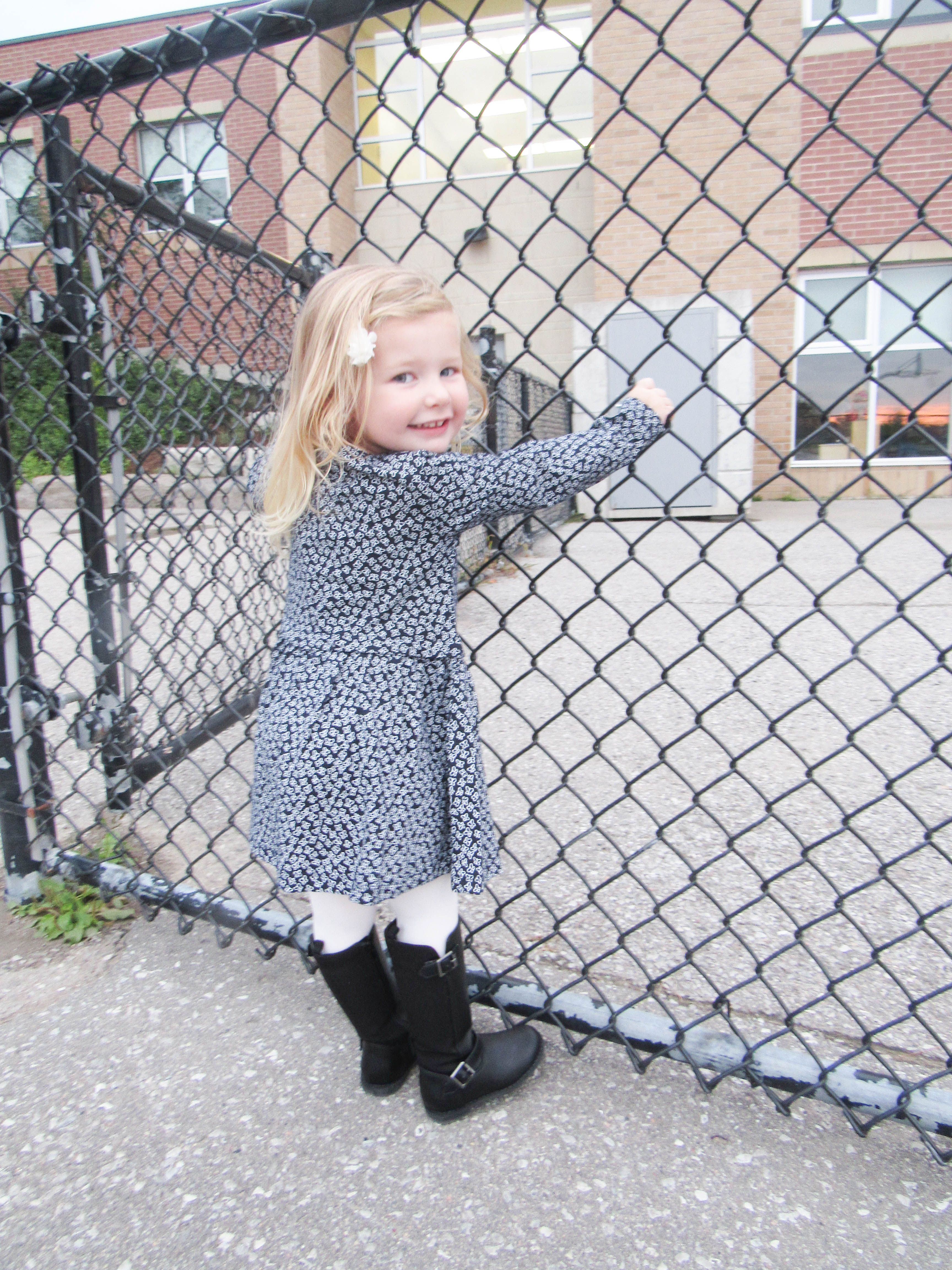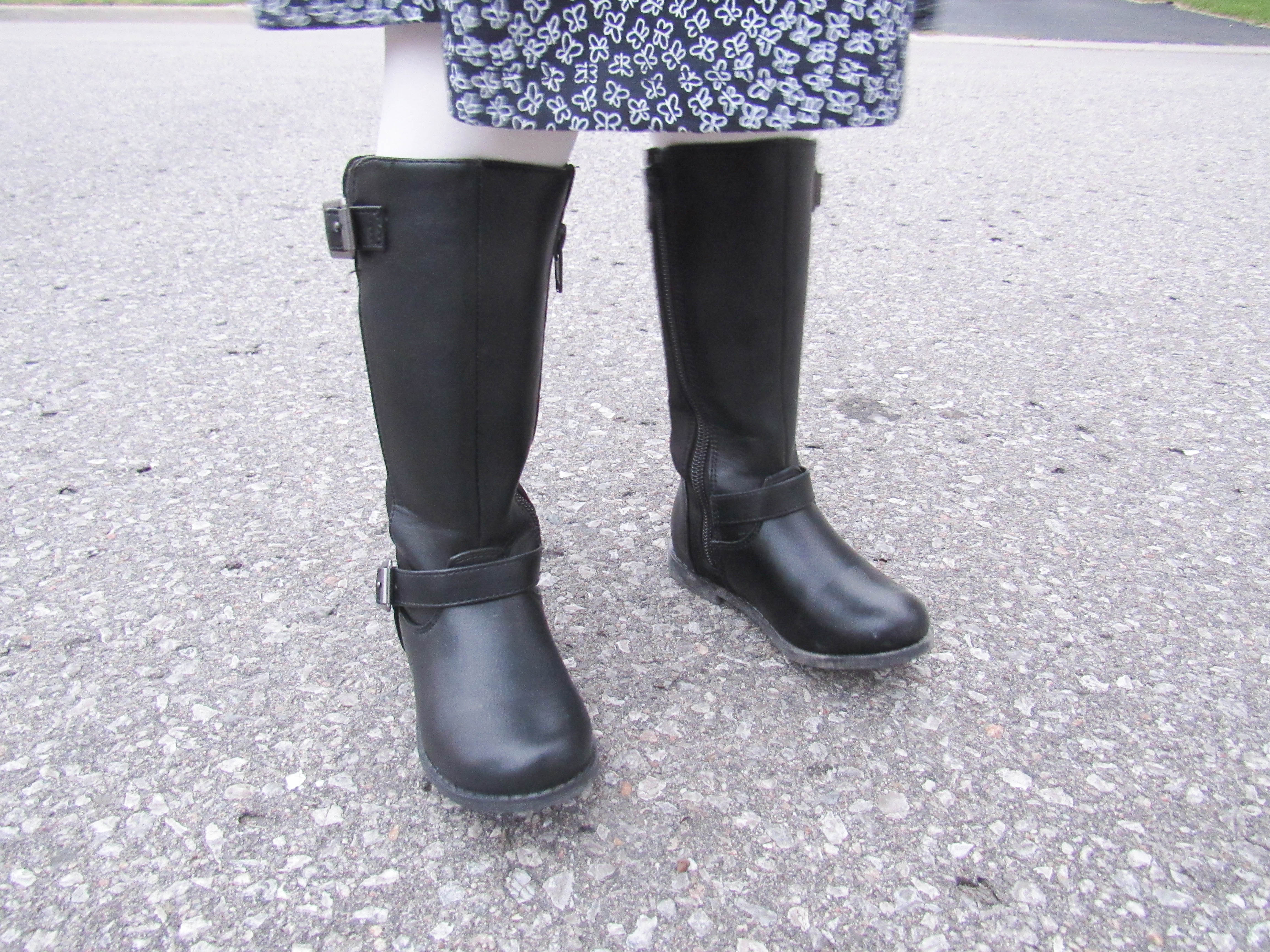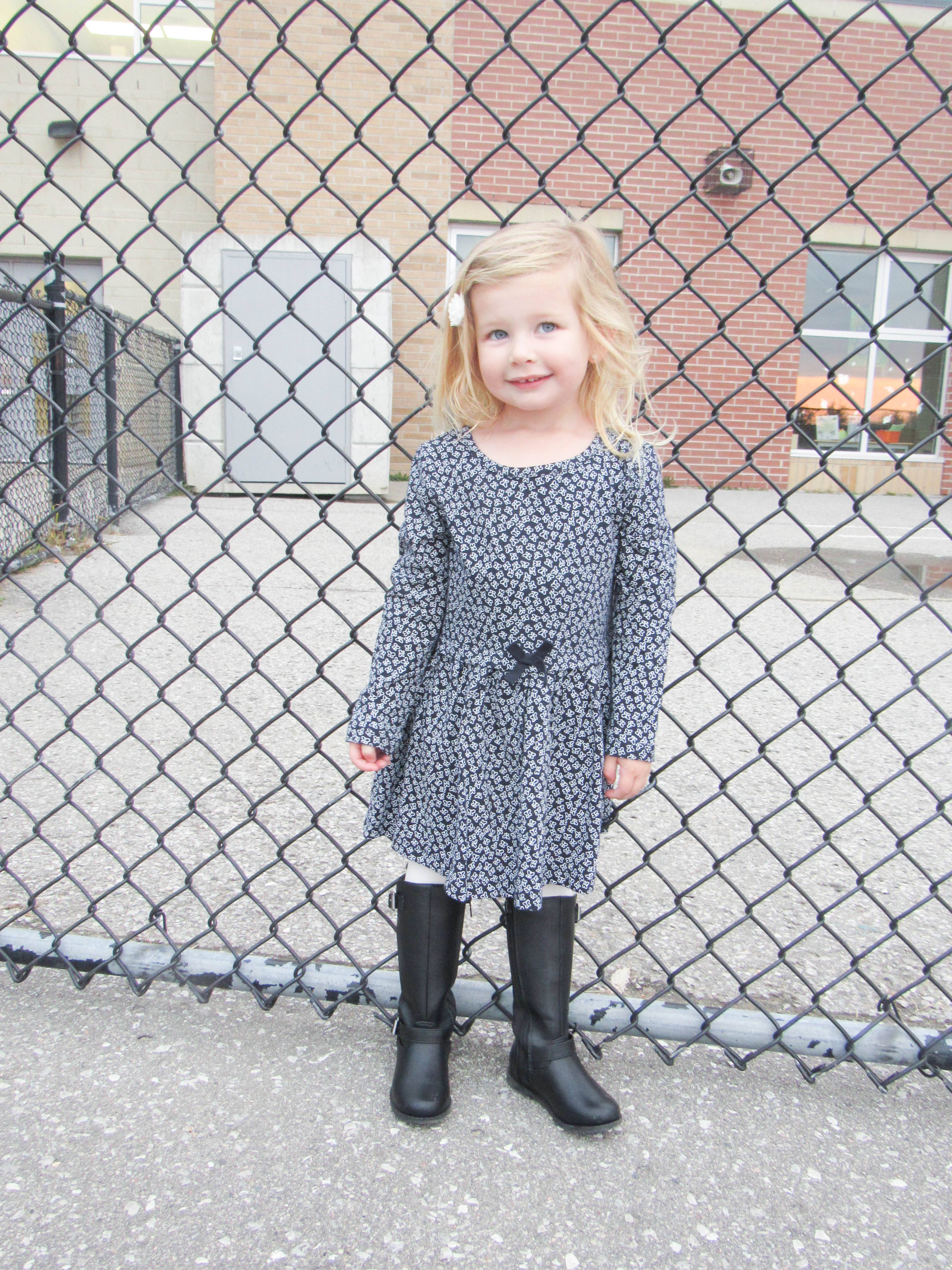 If you live in the Toronto area, Joe Fresh & YMC is hosting a night of "Me Time" and Back-to-School Shopping on Wednesday, September 13, from 6-8:30pm.  Come out for a night of kid-free shopping, and cocktails with Erica Ehm founder of YMC and Ehm Co. You'll receive 25% off your purchase and a gift with purchase! Event will be held at Joe Fresh Queen + Portland- 589 Queen Street West.
For more information on this event, click here or to RSVP for this event, email RSVP@JoeFresh.com
To check out the new Fall arrivals for the whole family at Joe Fresh, visit their website here. They have so much to choose from for Back-to-School!
Disclosure: I have partnered with YMC and Joe Fresh and have received compensation for this post. All opinions in the post are my own.