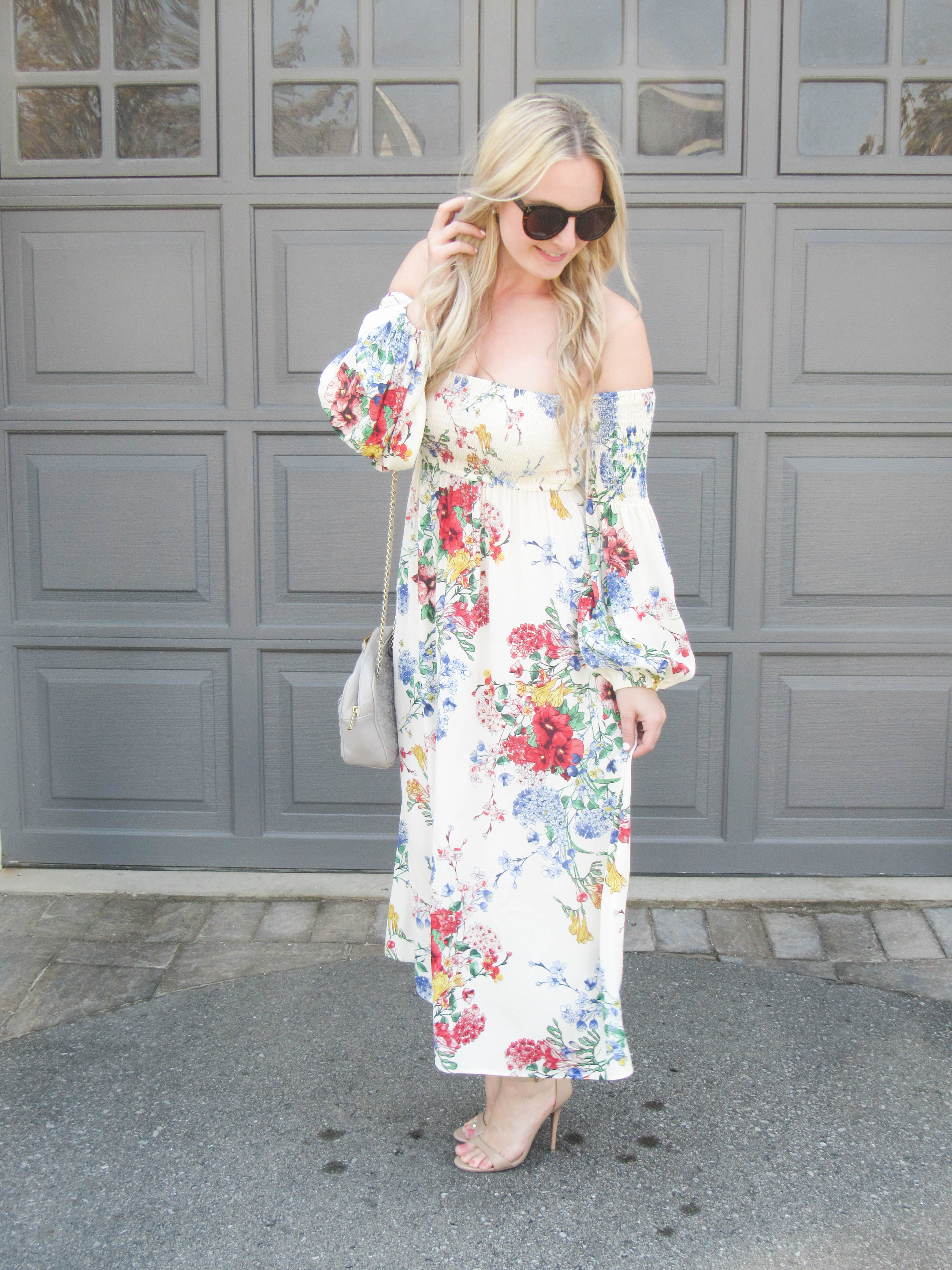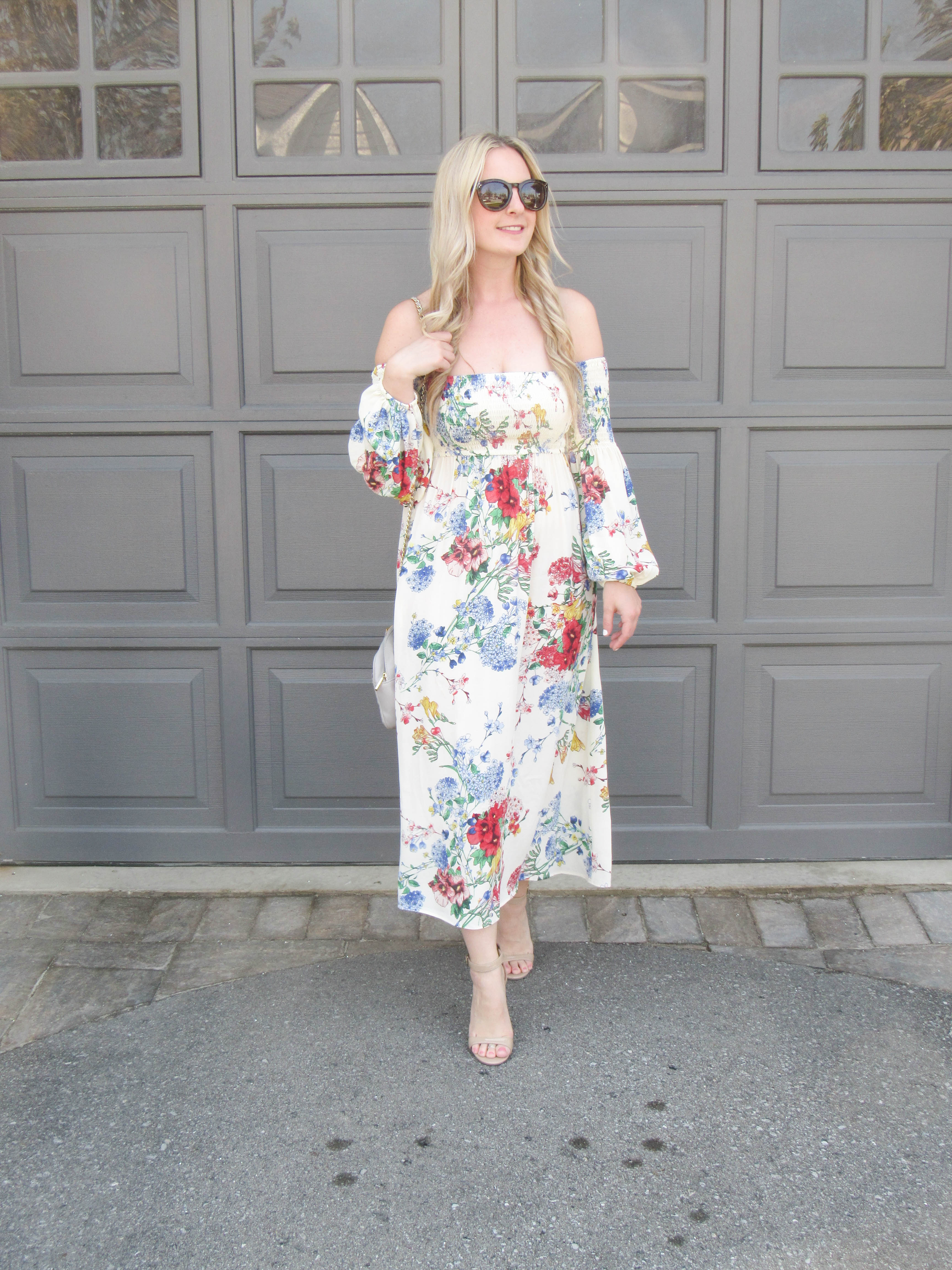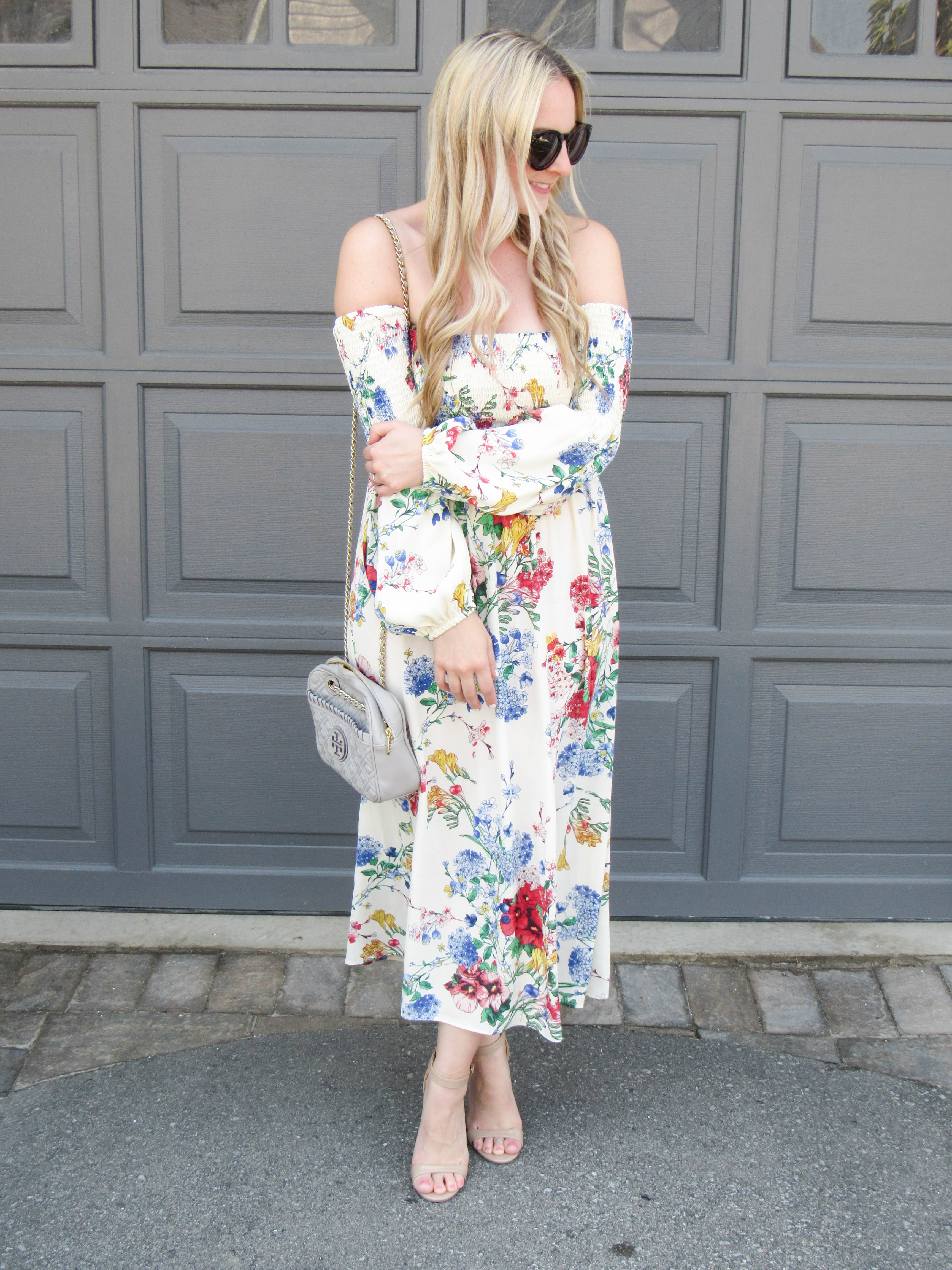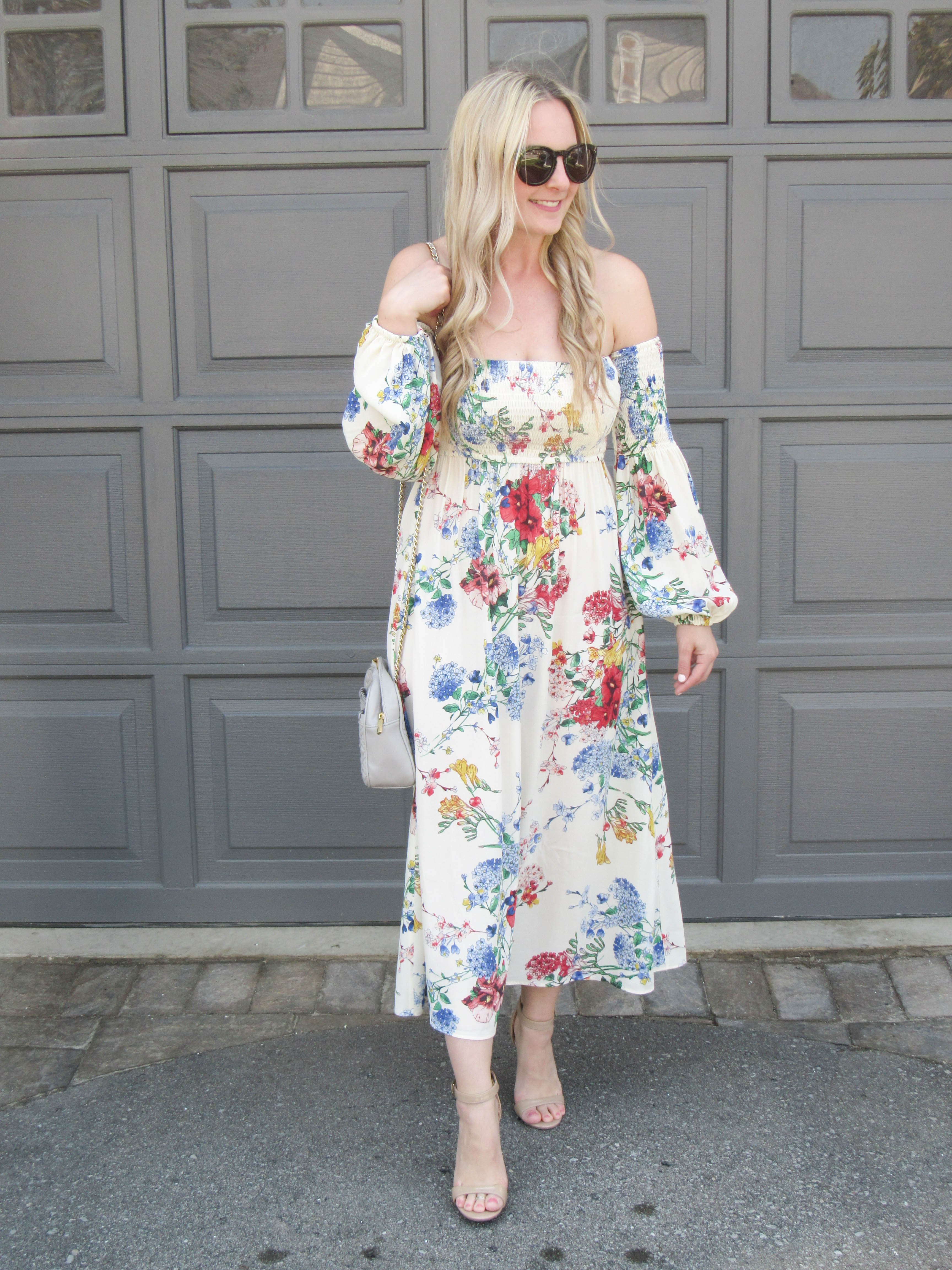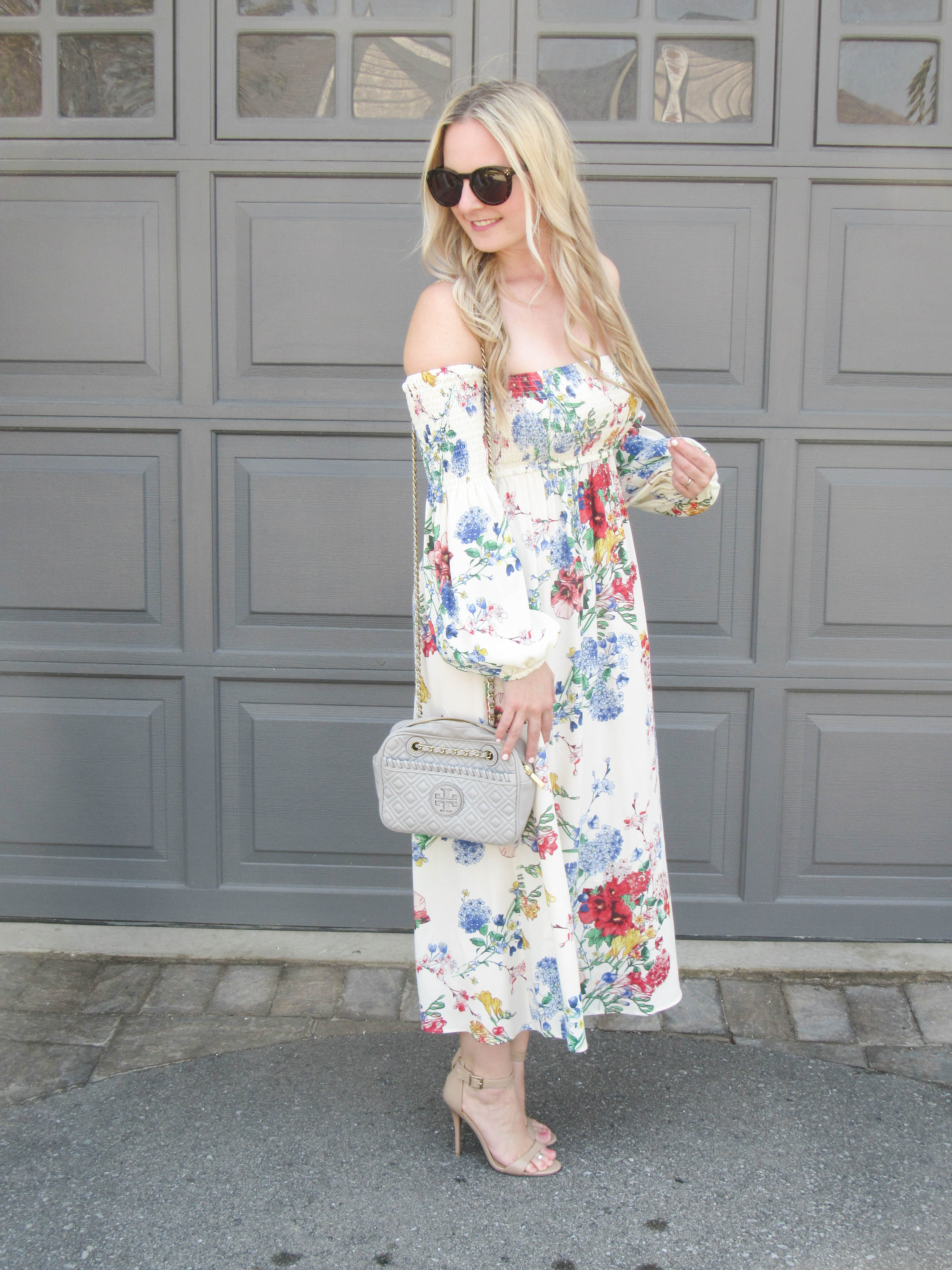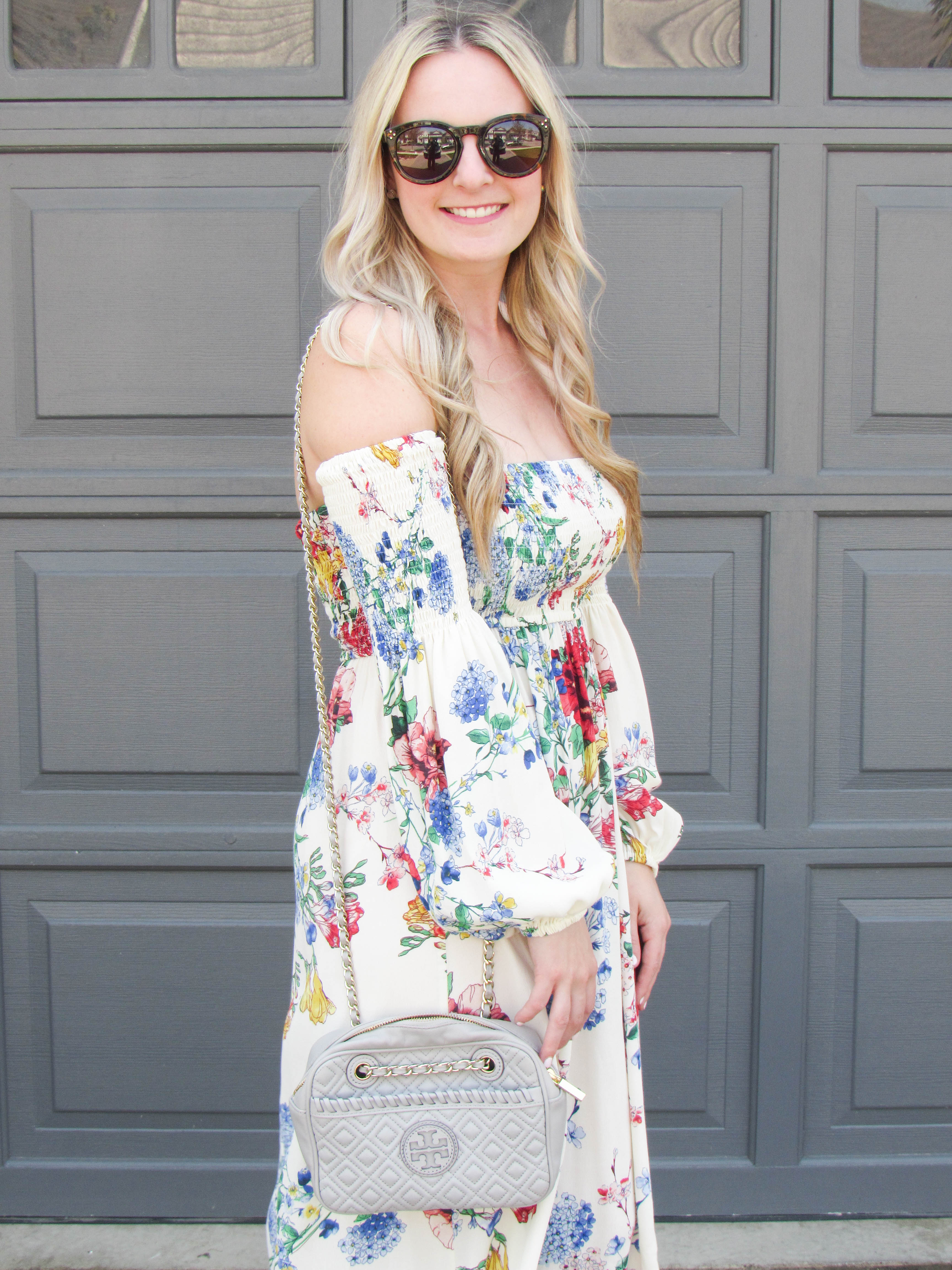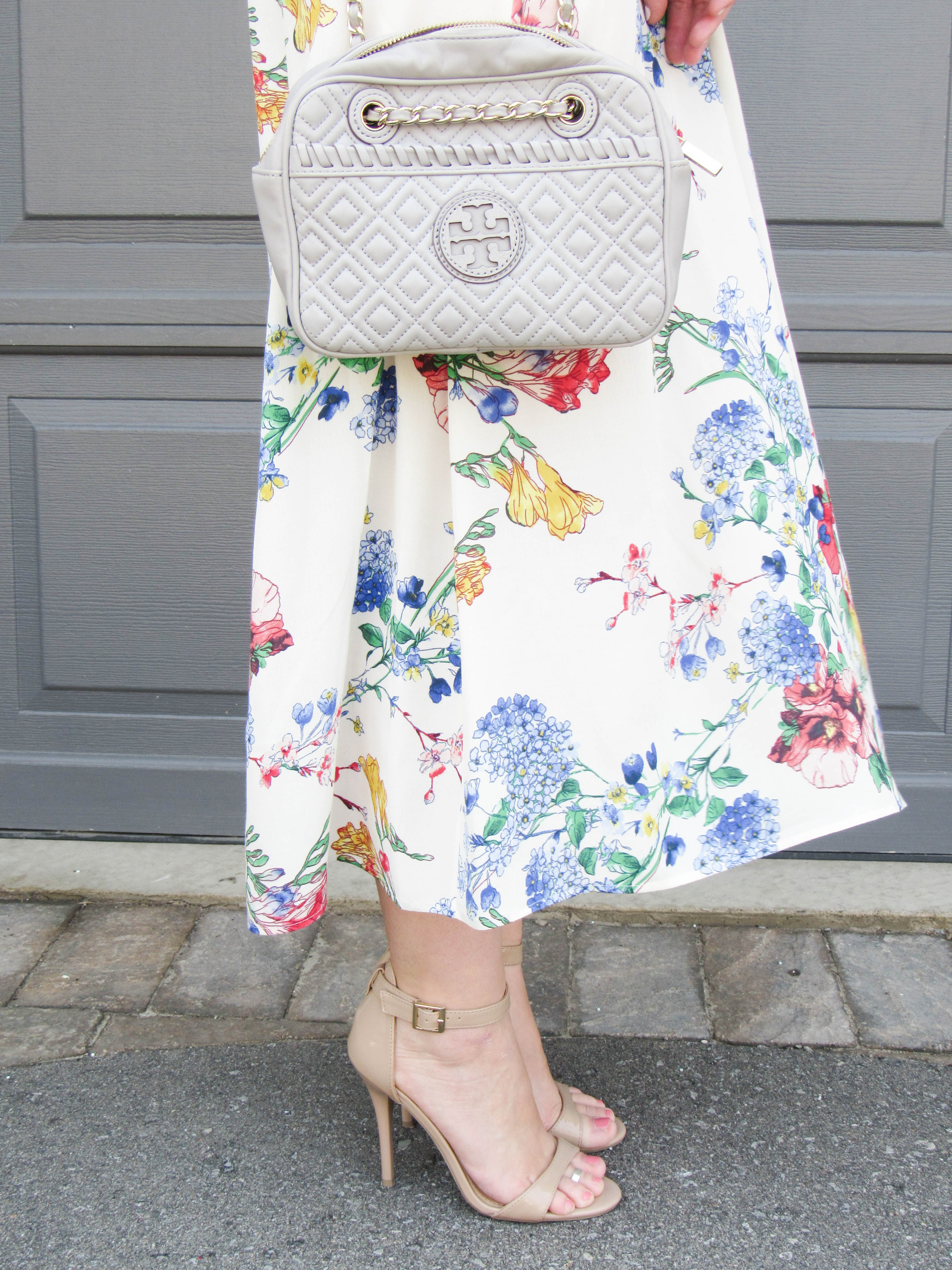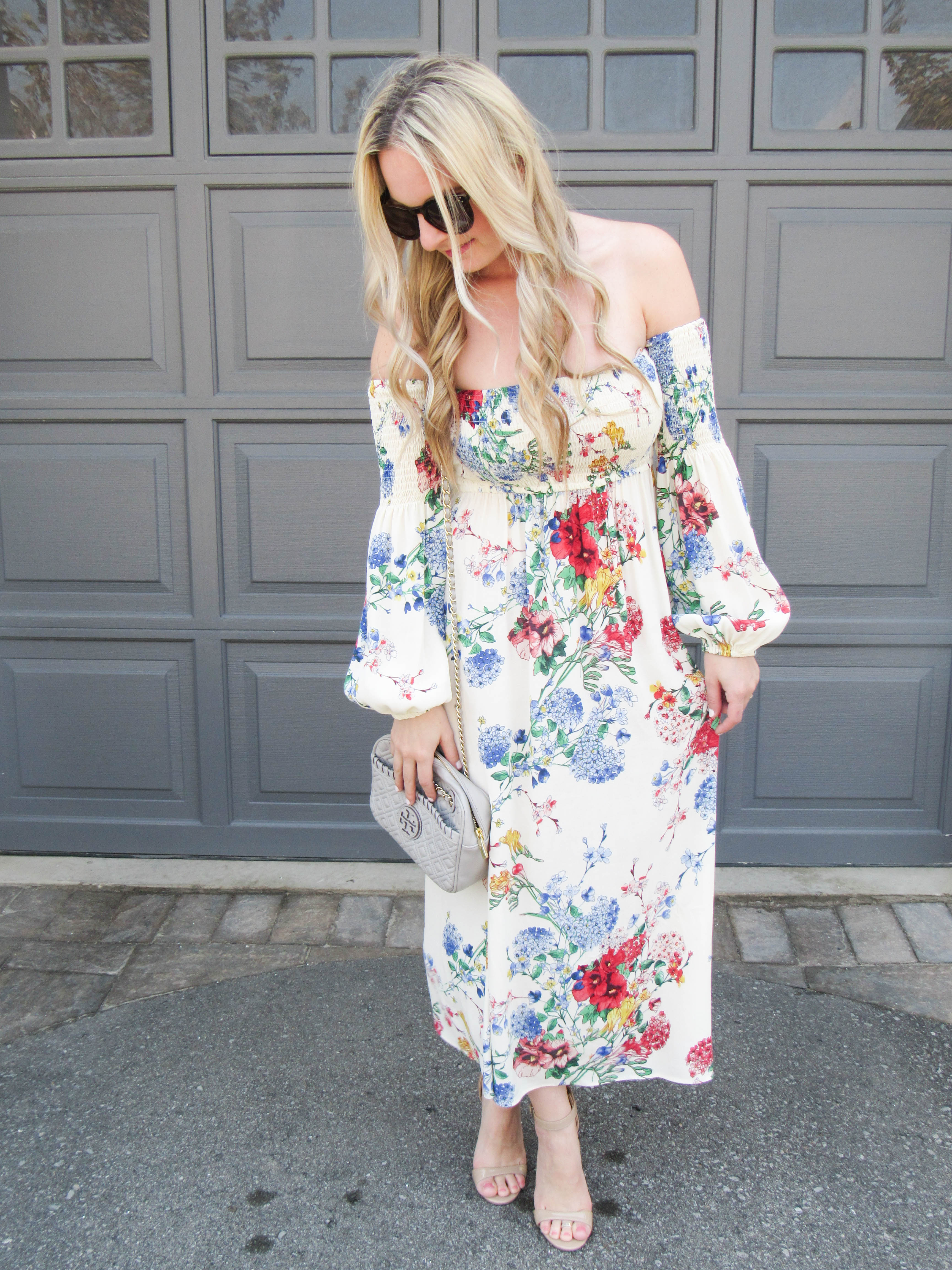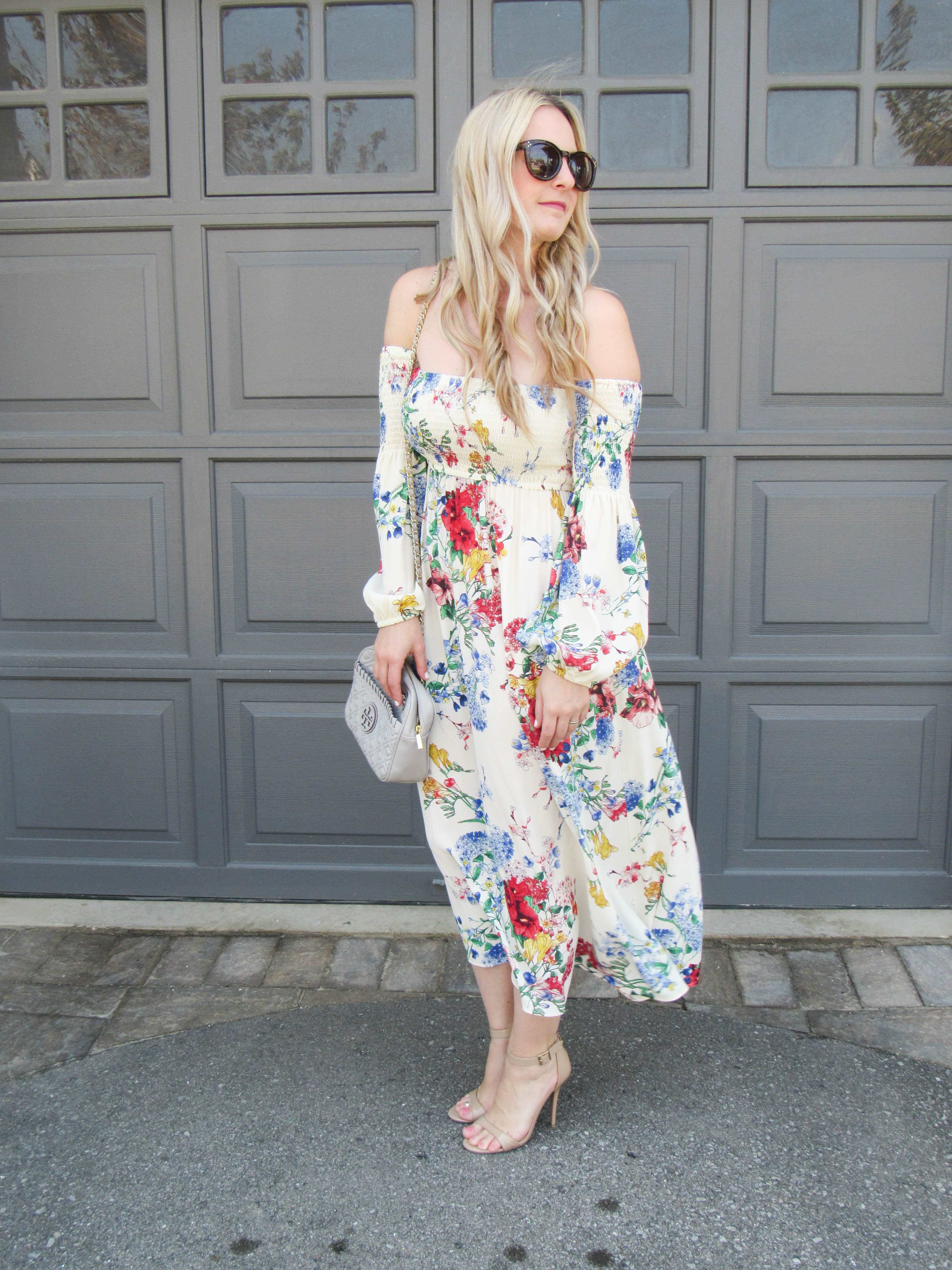 Dress- ZARA     Shoes- Target   Purse- Tory Burch (similar)   Sunglasses- Loft
This morning, I attended the Grand Opening party for Zara located at the Oshawa Centre. It was a such a fun event. If you follow me on instagram, check out my IG stories to get a sneak peek of the event and inside the new store. They had a red carpet, gift bags, snacks, and they also gave us an exclusive opportunity to shop the store before anyone else. The new store is not only huge, but so beautiful. This long off the shoulder floral dress was one of my purchases today. I didn't even get 10 feet in the store and spotted it. It's so gorgeous!
This dress is so light and flowy. I love the floral pattern on top of the cream fabric. It makes the dress look so much softer on me as apposed to a white fabric. It's great when dresses and tops have the stretch smocking around the arms and bustline like this dress does because, it gives it a nice tight hold, so I don't have to keep pulling it up. Can we talk about these sleeves?! To me, these long bishop sleeves make the dress! To finish off the look I wore my nude heels from Target and my grey Tory Burch purse.
Right after the event, I went home to change into this dress before meeting a few friends for lunch. I was just so excited to wear it! Not only is this dress my favourite Zara purchase to date, but it's one of my favourite long dresses of all times!! I am just so in love with it! So, I think it's safe to say, I will be wearing this dress a lot this summer!
I purchased a few other things as well. Those looks will be on the blog in the next couple of weeks. In the meantime, run out and get this dress, because I have a feeling it's going to sell out quick!