Last weekend my husband and I went out for our last date night before our second child is born. It was a great night to sit back and relax and not have to worry about a toddler freaking out at the table. We actually made pretty good time getting to the restaurant and our reservation wasn't for another 20 minutes so I decided to run into Michael Kors which was just down the street.
I needed a new pair of flip flops and I have been eyeing these for a while now so, I decided to pick them up since they only $39. I love how the rubber sole is so thick and I find them very comfortable!!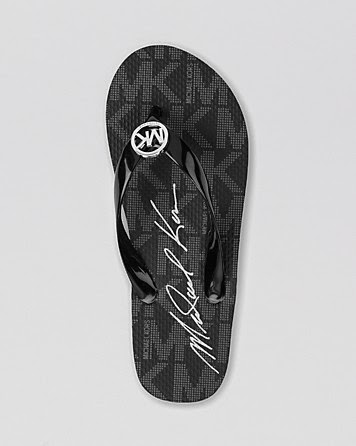 Michael Kors Logo Signature Flip Flops
Next up I bought this really cute phone case. Sometimes when I leave the house I don't need to bring my purse and I am always running out with my phone in my hand and a credit card. This is something I totally needed! It has a couple of compartments for some money, credit cards, change and my phone. It also has a removable wrist strap.