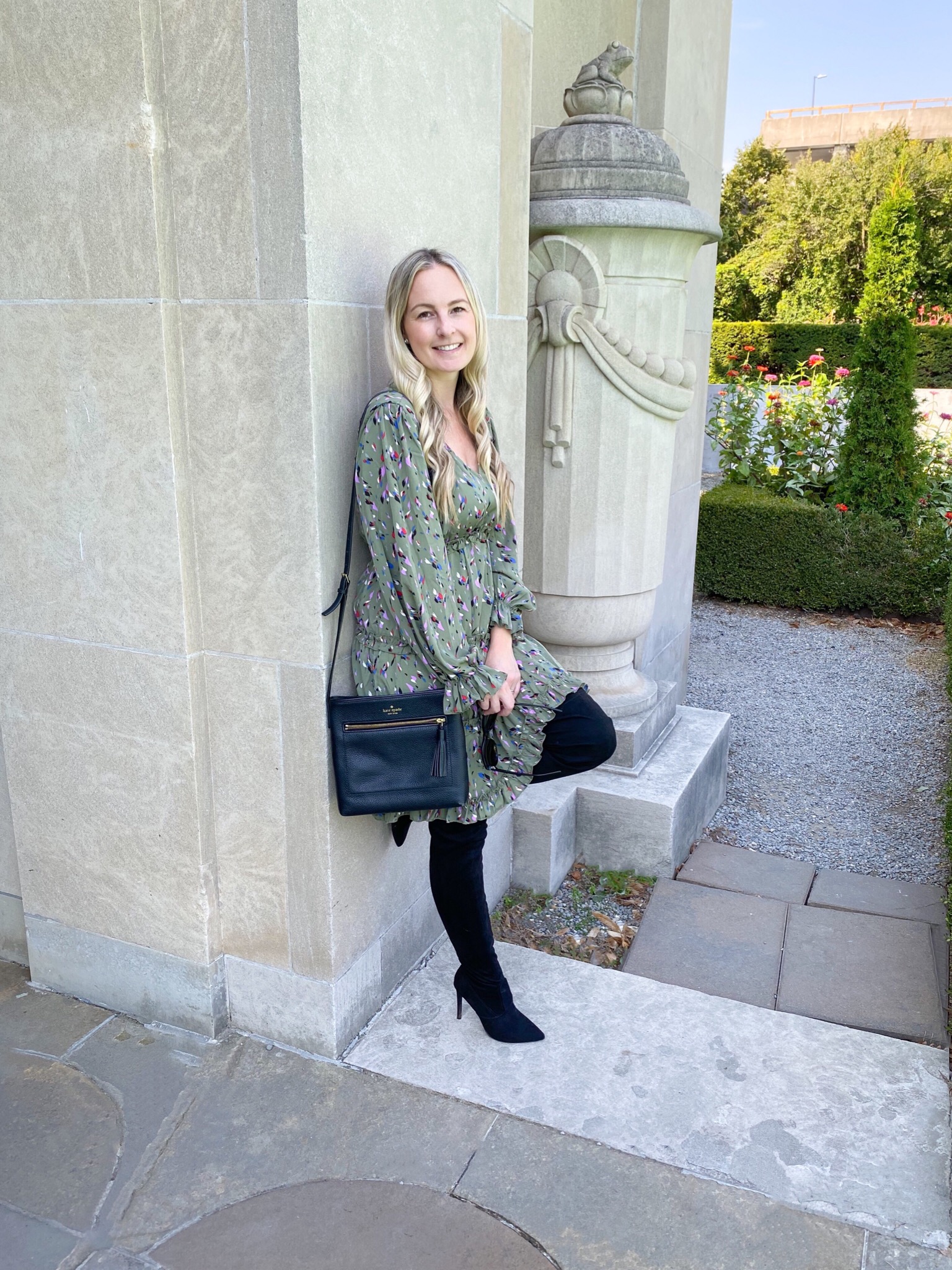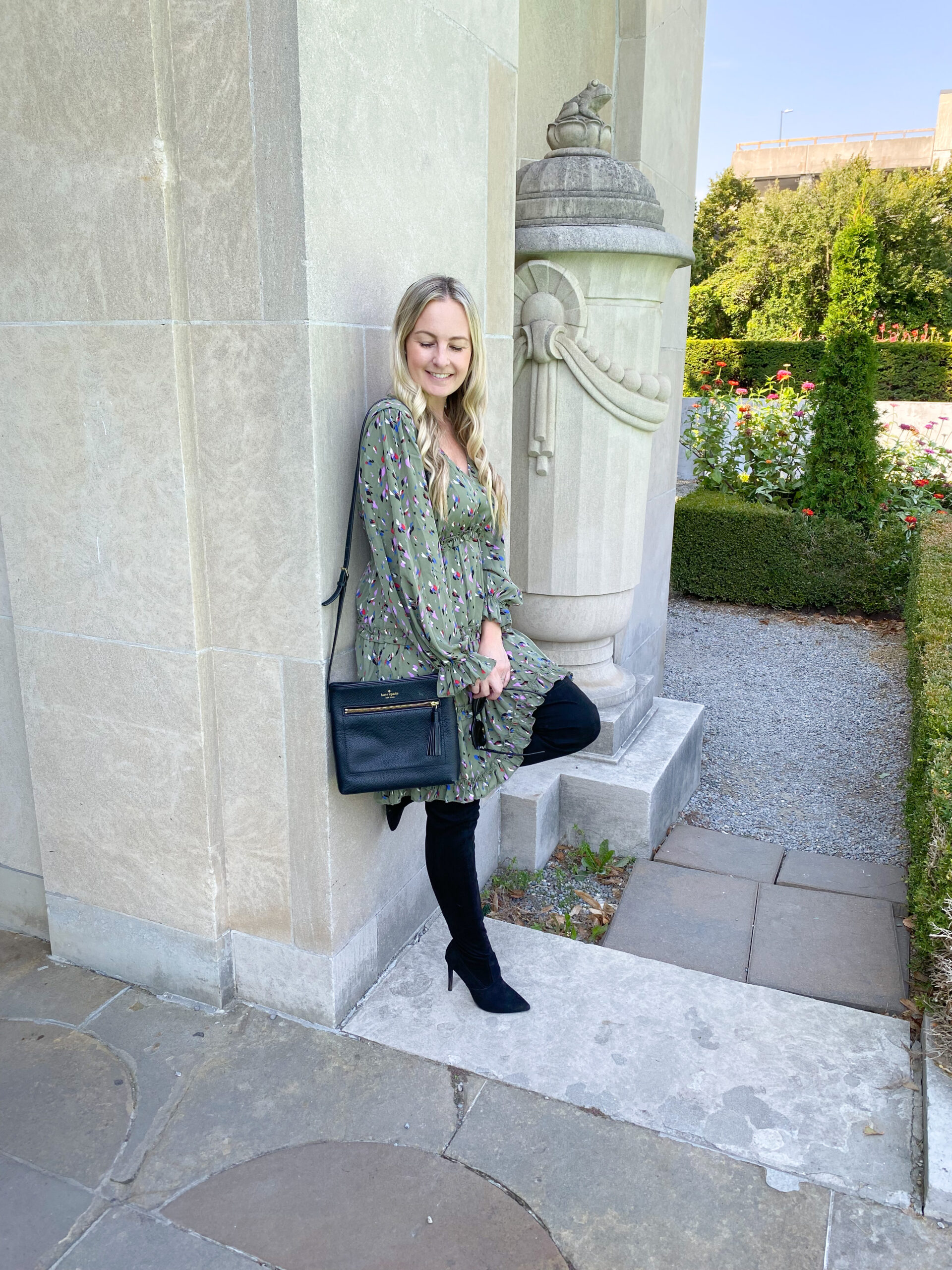 Happy hump day! We are almost at the weekend guys- just a couple more days! One of my favourite looks for Fall are dresses paired with over the knee boots. I just love the look so much! This dress from Pink Blush was the perfect dress to wear with my black suede over the knee boots.
This olive colour is so pretty for fall. I also love all the ruffle trim accents all over this dress. It has a flattering v neckline as well, so as the weather starts to get cooler, I think adding a scarf will look so cute with this dress. Oh, and how could I forget about the bubble sleeves? I adore them!
Friday I will be sharing another Pink Blush dress so stay tuned!
Disclaimer: Thanks so much to PinkBlush for sending me this dress