Back in December I was so excited when a SkinCeuticals package showed up at my door. I had heard such amazing things about the brand, I couldn't wait to try everything!
After a good 5 months of using all the products, I have to say I have seen such a difference in my skin.  Knowing that their products were pretty pricey, I think they are definitely worth the investment after seeing such great results.
With that said, and having tried all the products that were sent to me, I wanted to share with you some of my favourites!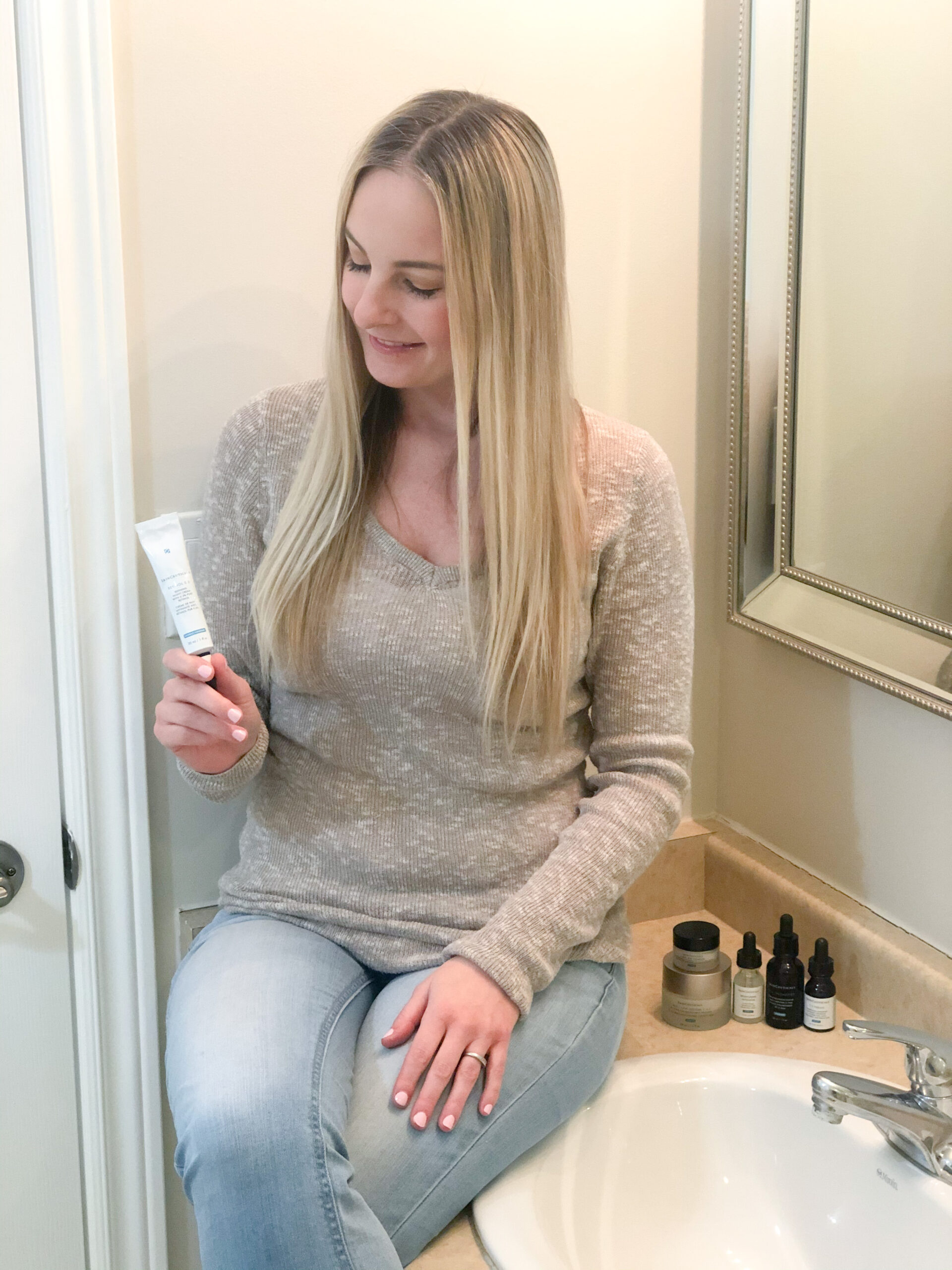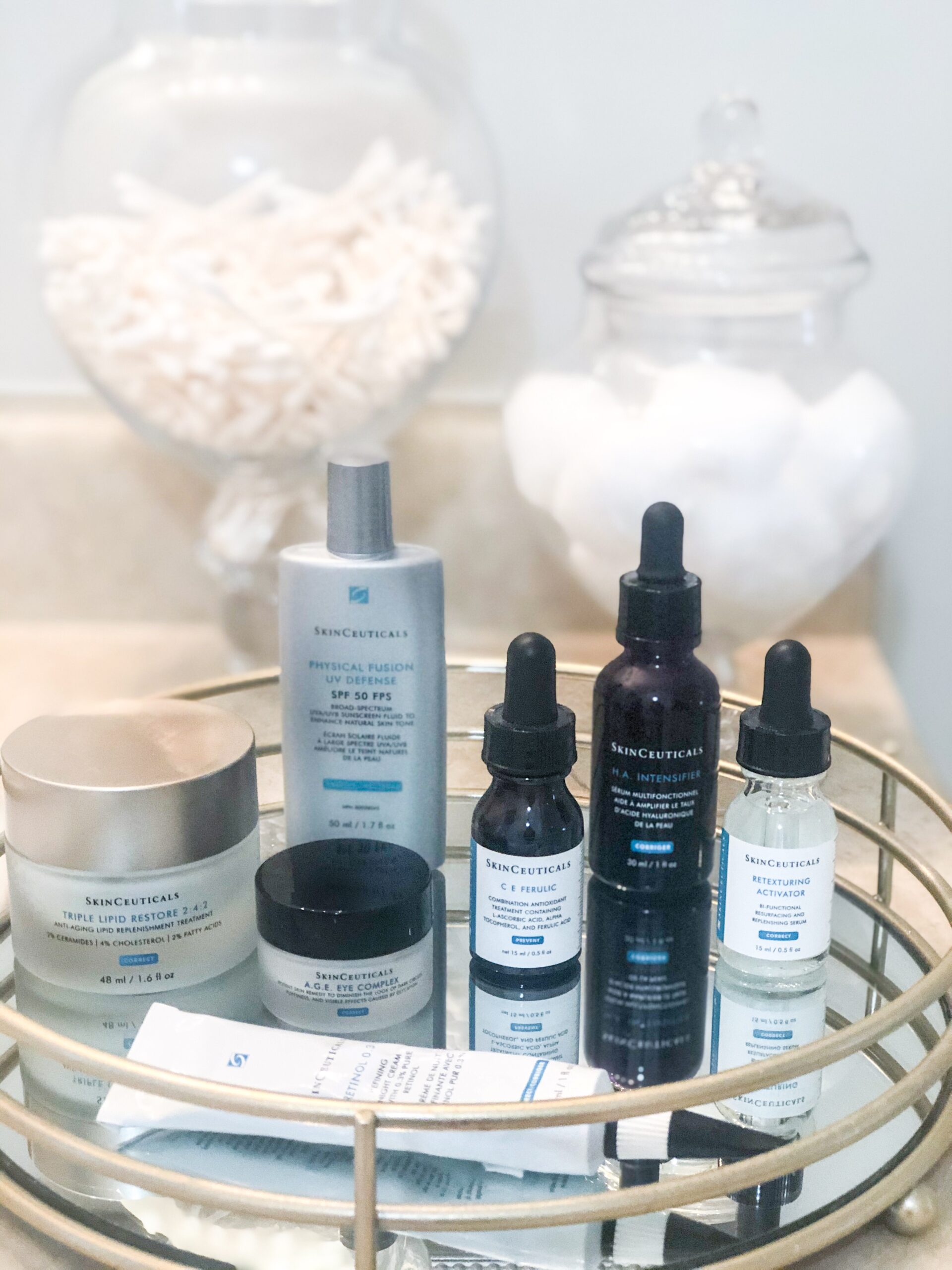 I want to start off with this product, because it's my favourite! C E Ferulic from SkinCeuticals is a vitamin C serum that I use every morning on my skin. I have noticed a huge difference in my overall skin tone from using this product. My skin looks brighter, smoother, and more firm than it ever has before.
After cleansing, I apply 4 drops to my palm, and massage it into my hands. Then I tap the product onto my skin, and blend it with an outward motion all over my face, and neck. Finally, I press my palms all over my face to set the product.
Trust me when I say this product is worth every penny!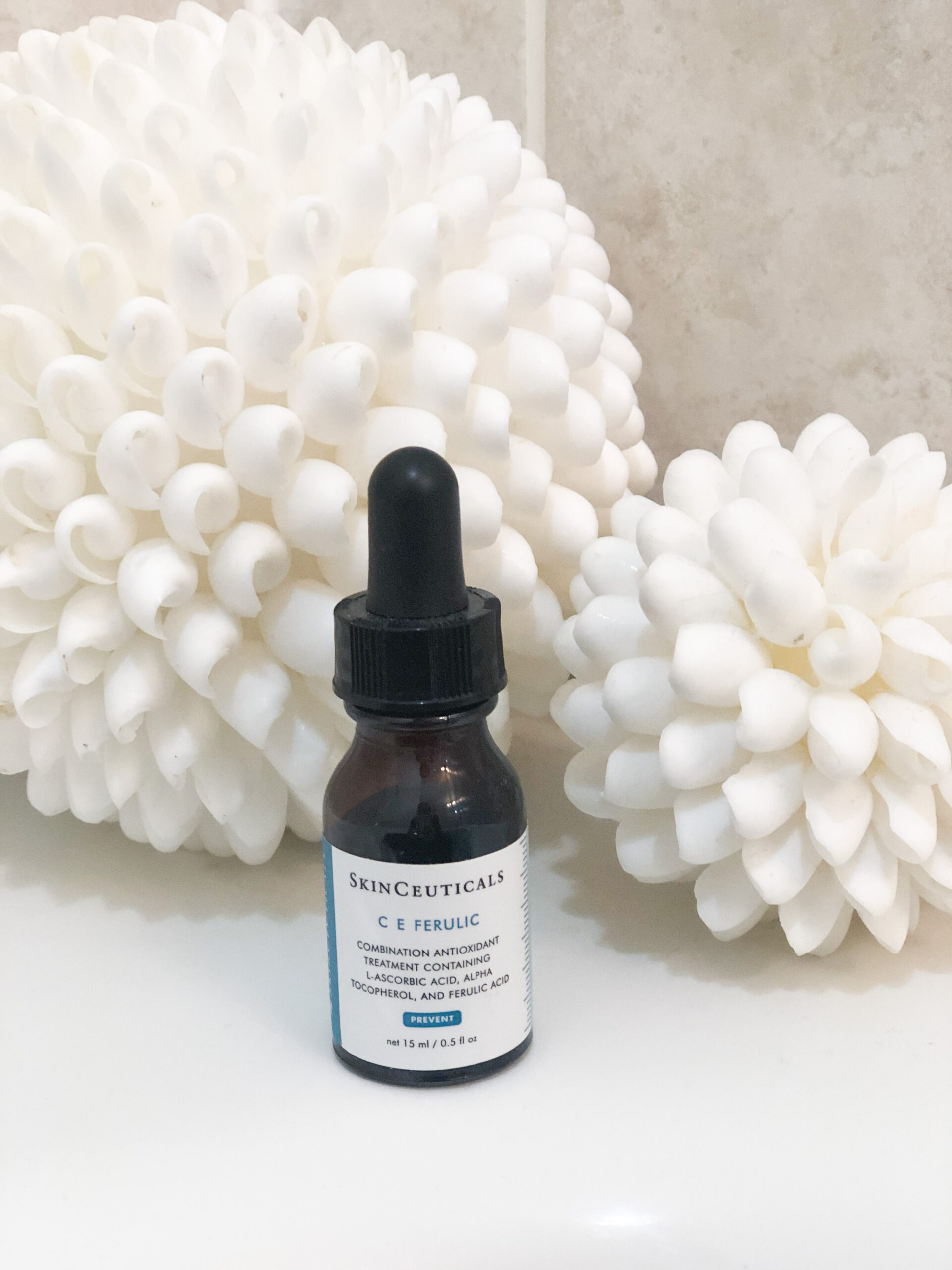 Triple Lipid Restore 2:4:2 is an anti-aging skin cream that has 2% pure ceramides, 4% natural cholesterol, and 2% fatty acids that helps restore essential skin lipids.
I apply this in the morning, and night to my face, and neck. I have dry skin, and I found this cream very hydrating. It's a nice thick moisturizer, but it doesn't feel heavy or greasy at all. It absorbs so well into my skin, making it feel so much smoother, and softer.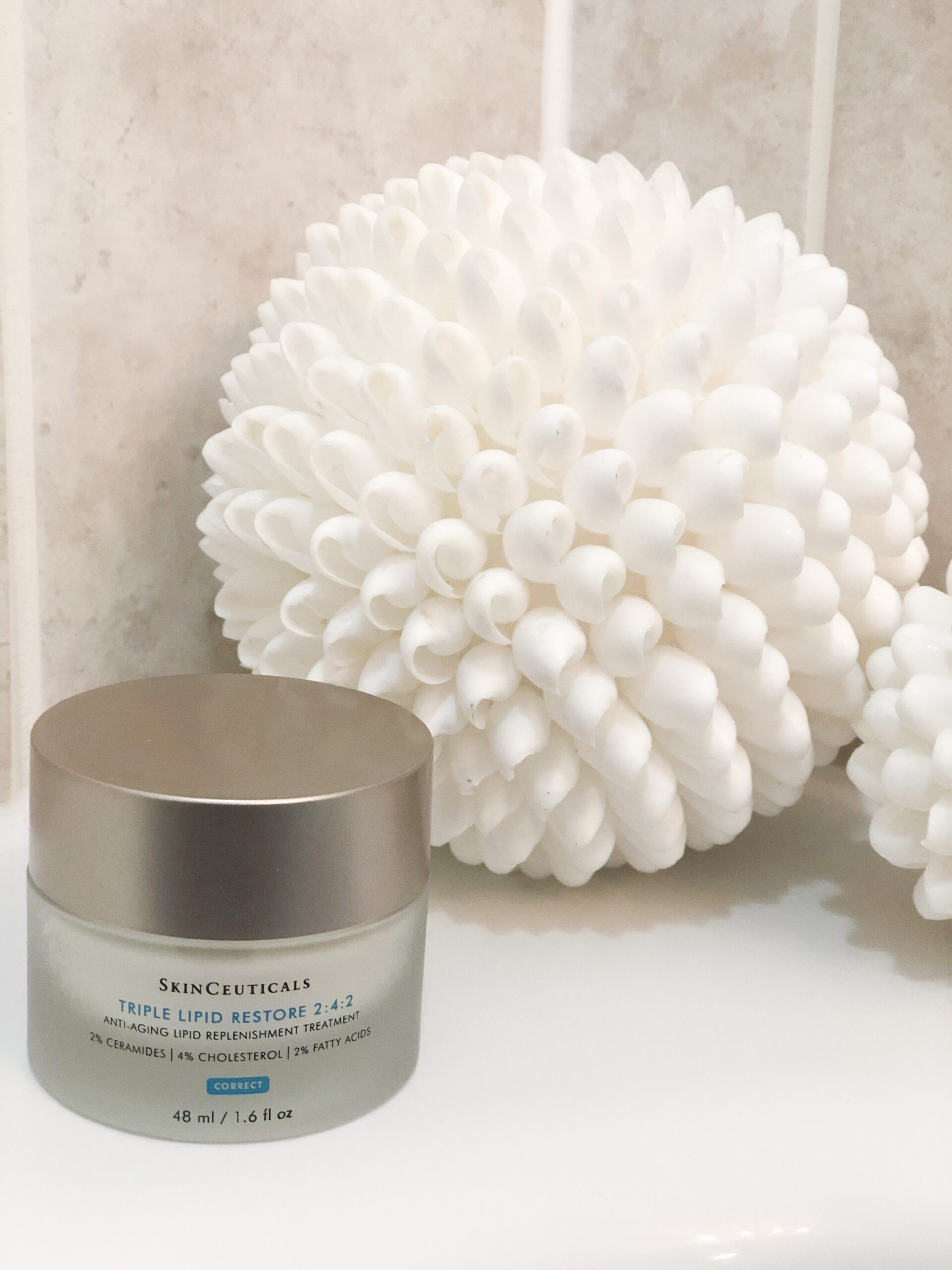 Thanks to A. G. E. Eye Complex, I have seen a significant improvement in my crow's feet.  The wrinkles around my eyes have been the biggest problem area for me, and is what definitely bothers me the most. This anti-wrinkle cream has helped reduce the appearance of my crow's feet a lot, and my eyes don't look as puffy either.
I apply this eye cream every night before I apply the Triple Lipid Restore 2:4:2. I massage some product onto my fingers, and dab a little of the product all around my eye area. Then I blend it outward. It goes on nice and smooth, and feels very hydrating.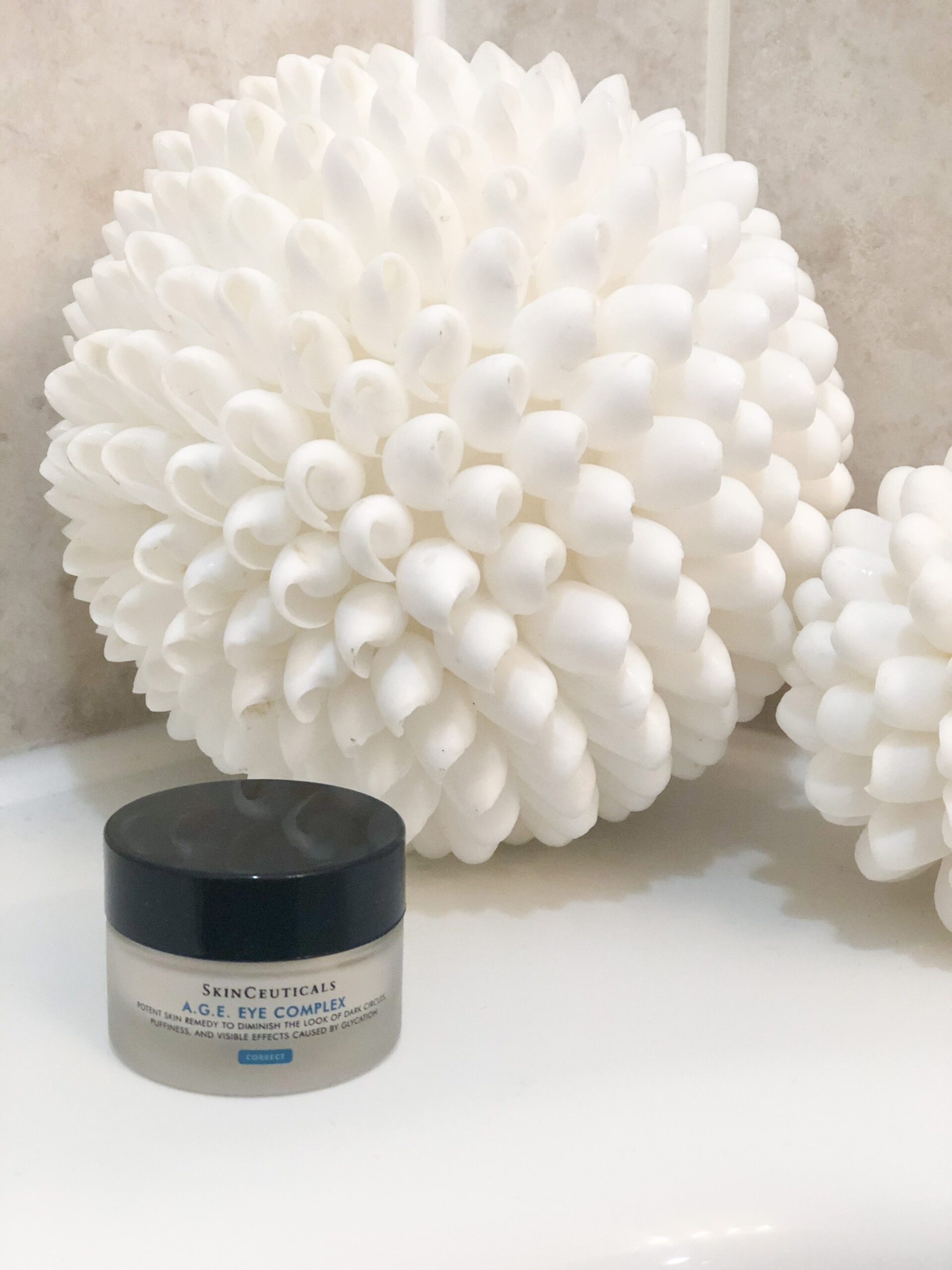 I love, love, love, the H. A. Intensifier! I use it 2 times a day. In the mornings after I apply the C E Ferulic, and at night after I apply my retinal cream. I just add 4 drops to my hand, and dab it in little amounts onto my forehead, cheeks, chin, and neck. Then I rub the rest of the product into my hands, and blend it with an outward motion on my face.
It leaves my skin so hydrated, and plump.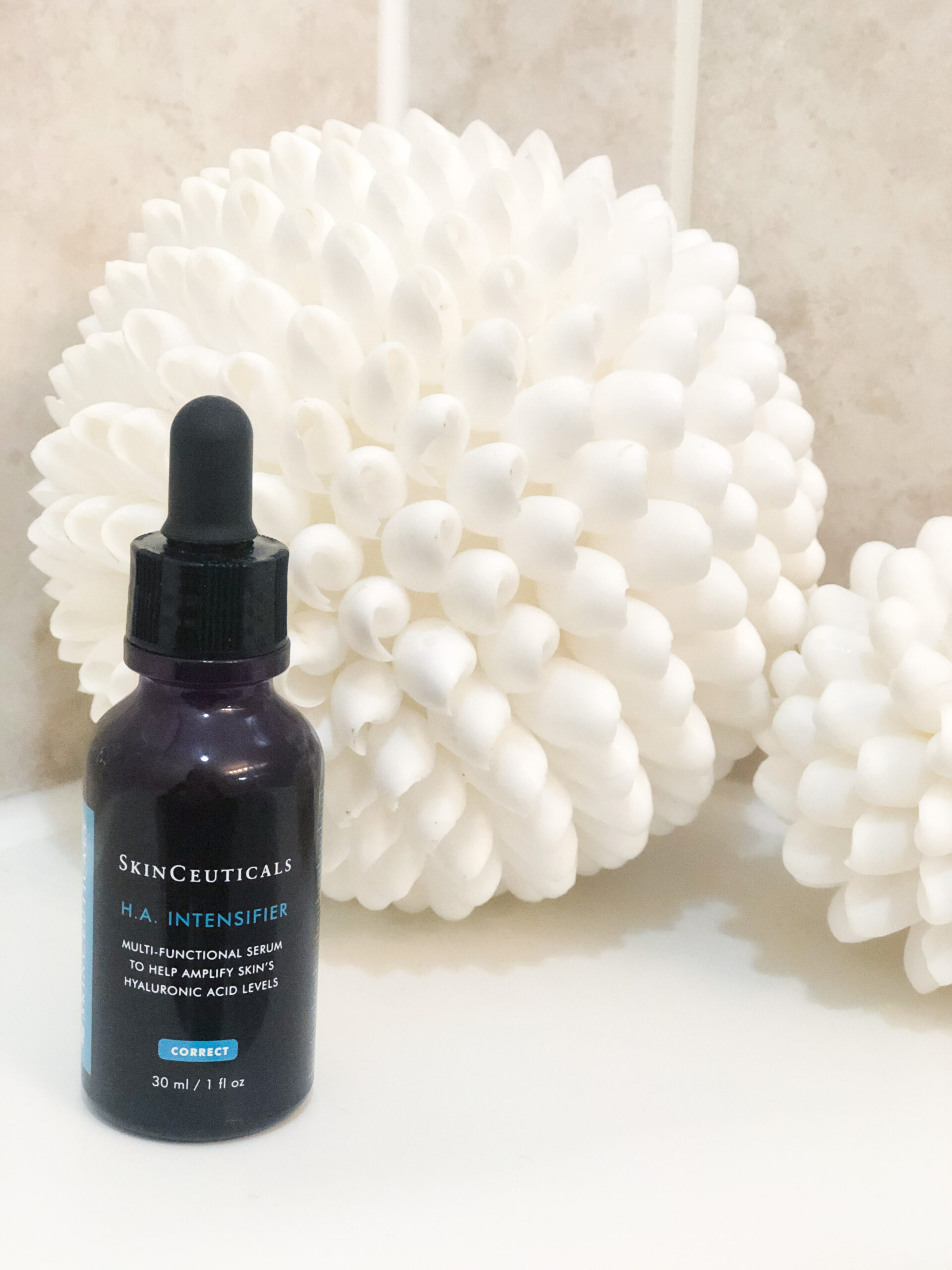 This Retexturing Activator is great because it gently exfoliates the skin, while adding moisture back in. I like to use this at night, but it can be used both morning and night. I apply 4 drops to the palm of my hand, and add it to my face and neck.
It absorbs really quickly, and gives my skin such a healthy glow.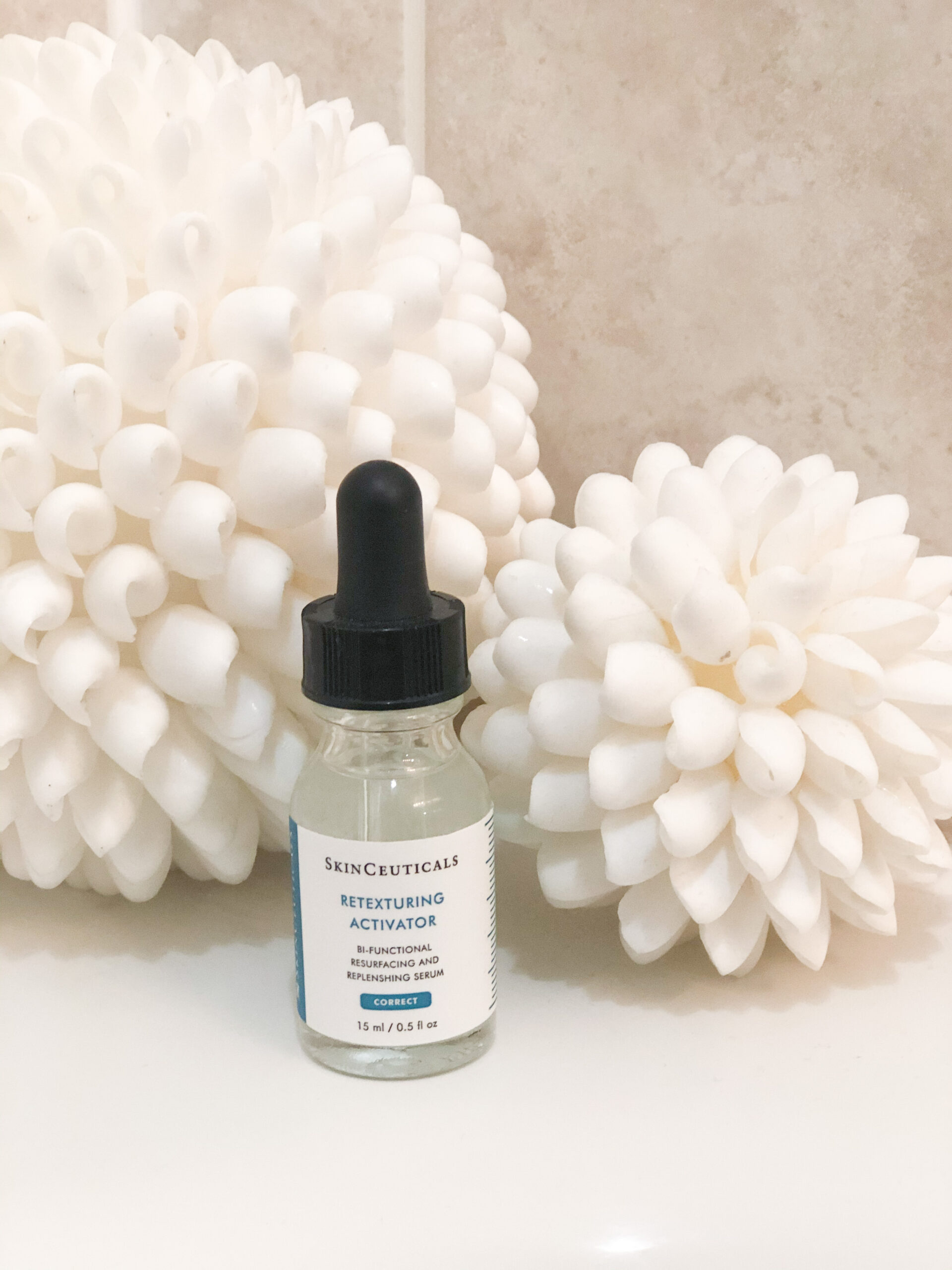 I have to admit, I am very new to Retinol. To be honest, I was always afraid to try it. I thought it was going to be to0 strong for me, because I have such sensitive skin. What I didn't know is there are different strengths of Retinol. The key is to start off with a low percentage, and apply it just 1-2 days a week. If your skin is tolerating it, you can move up to every other day, or everyday, and later on increase the strength.
For me, I started off with the Retinol 0.3.  I applied 4-5 drops at night after I cleaned my face. At first I only applied it 2 days a week, and now I am applying it every other day. When I increased to every other day, I did start to see my skin peel a bit, but I just added some extra moisturizer. I have noticed a big change in my forehead lines from the Retinol cream.
Once this one is done, I will move to the 0.5, and make sure to start off 2 days a week again.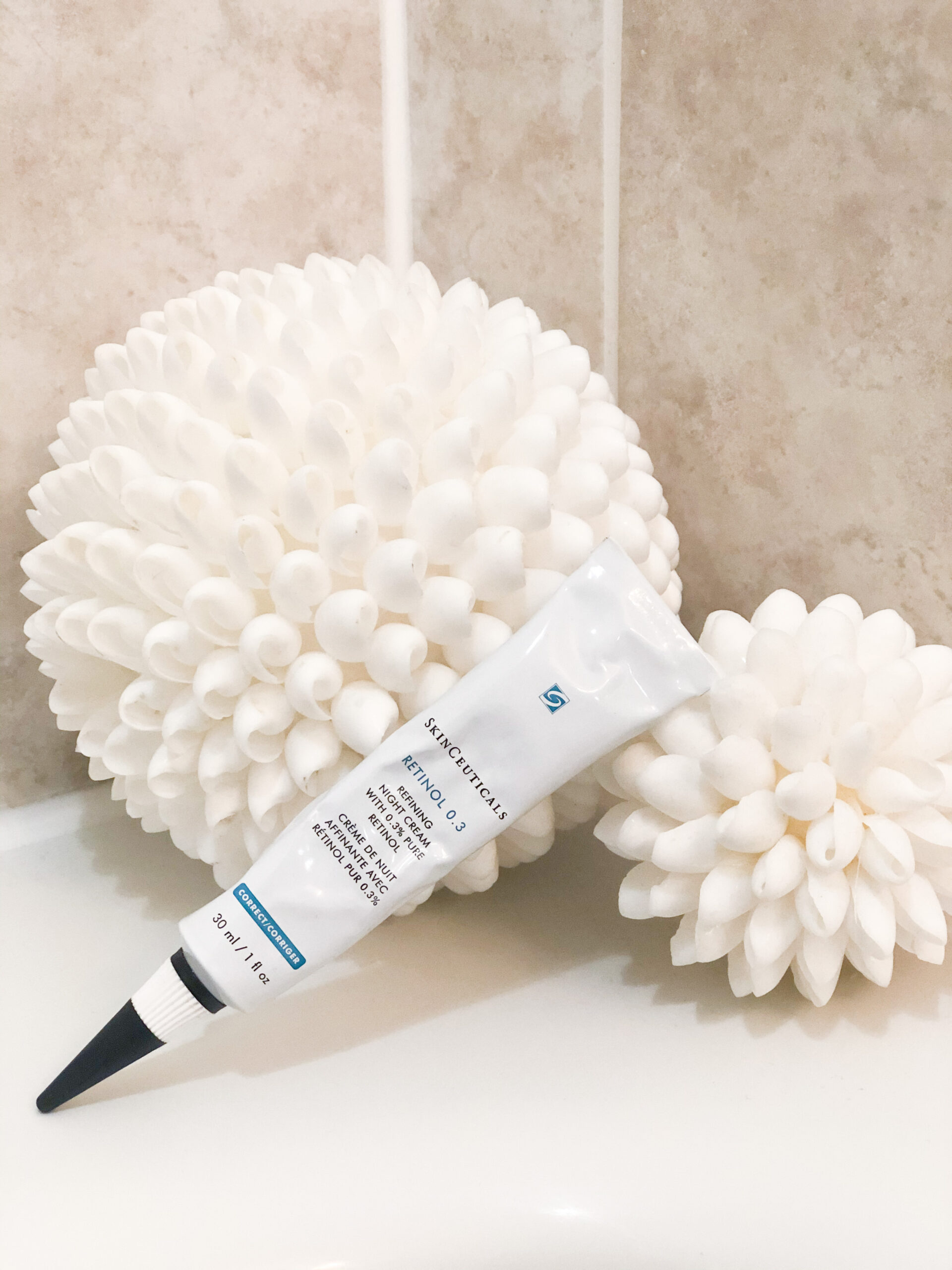 There is so much I love about the Physical Fusion UV Defense SPF 50 Sunscreen from SkinCeuticals. For one, I love that it's tinted, so it acts great as a primer, or to wear with no makeup at all. It gives my skin such a nice glow, and evens out my skin tone. I also love that it's so lightweight, and not greasy. I hate putting thick sunscreen on my face. This one is very thin, more like a liquid than a cream consistency, so a little goes a long way. It glides on so easily, and doesn't block your pores, or cause breakouts.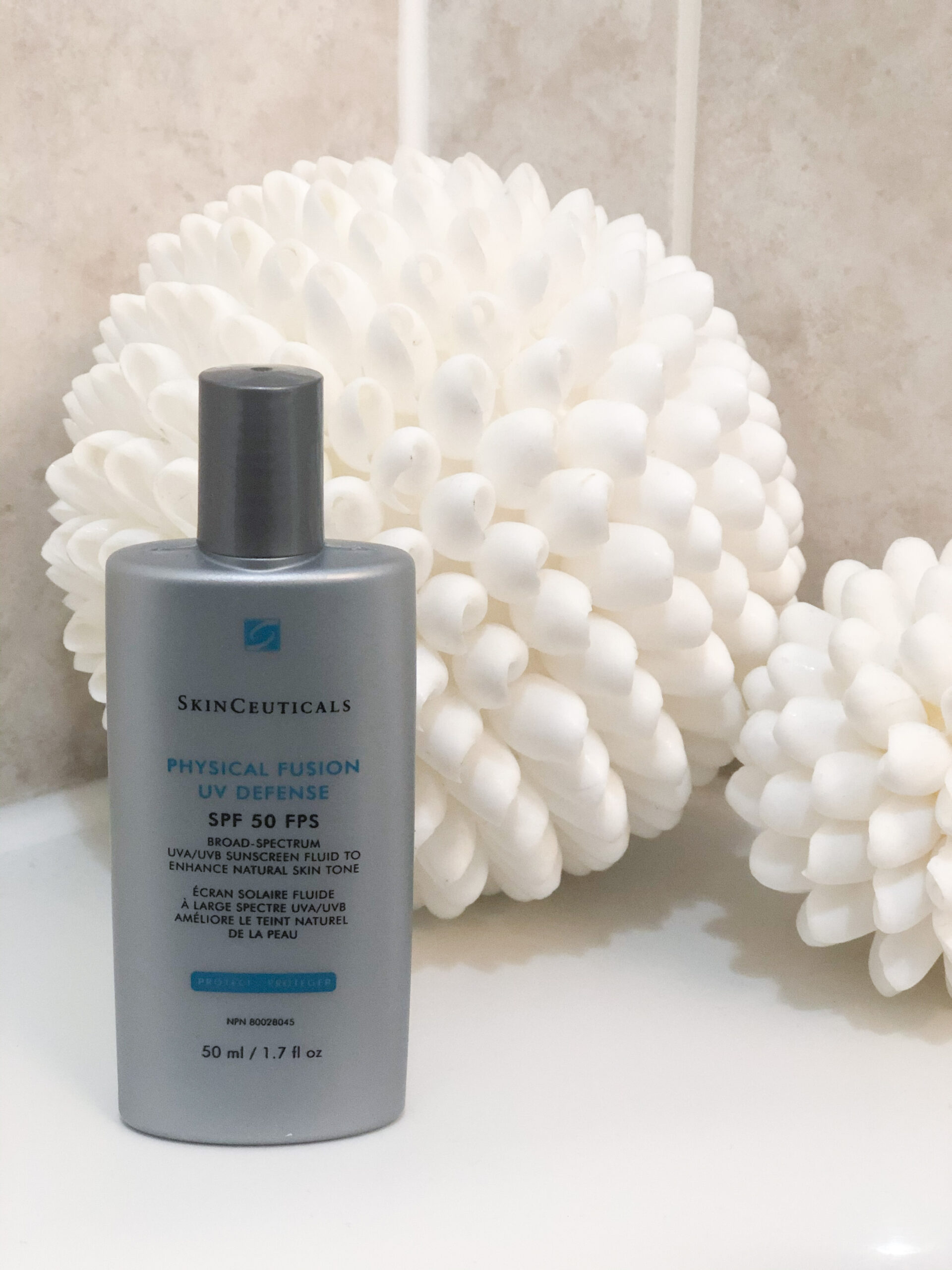 I know all of these products are a splurge, but most of these bottles will last me between 8-10 months, so it does go a long way.
For more information on SkinCeuticals products visit their website here.