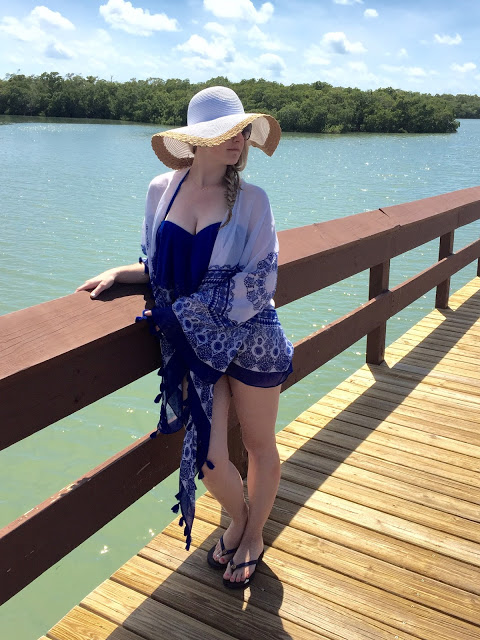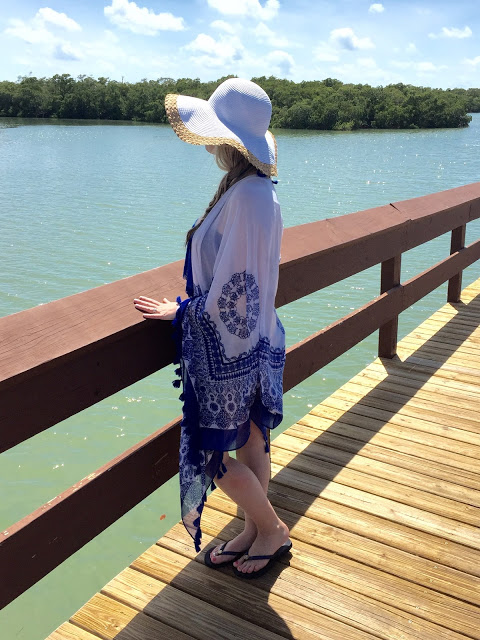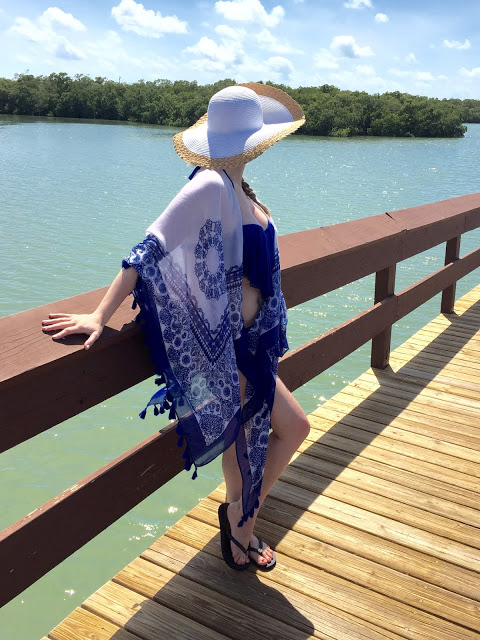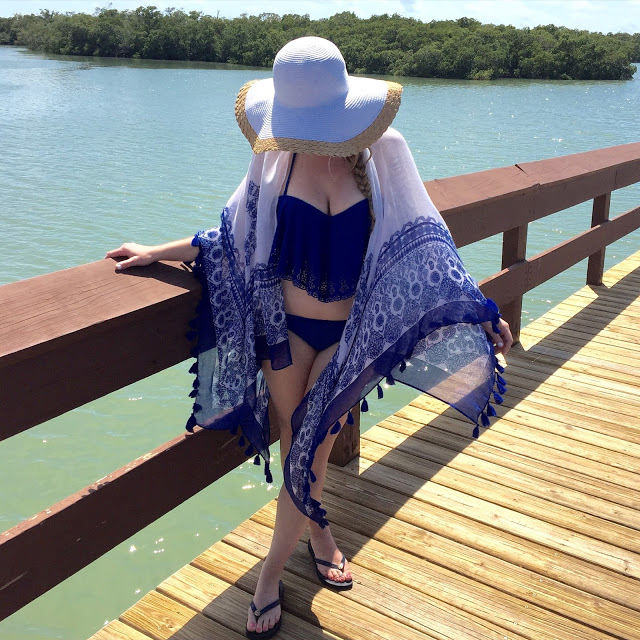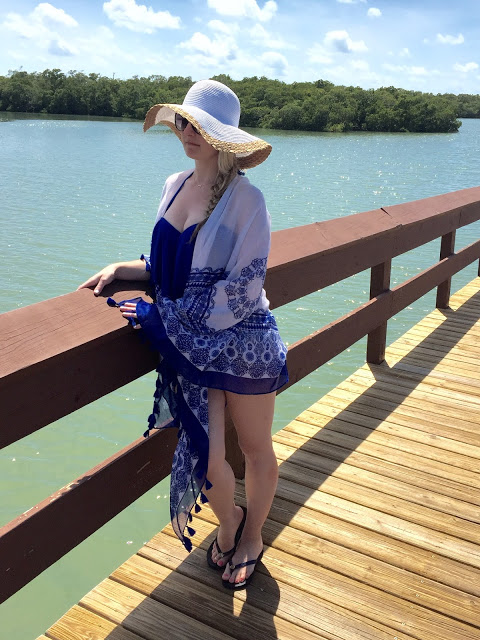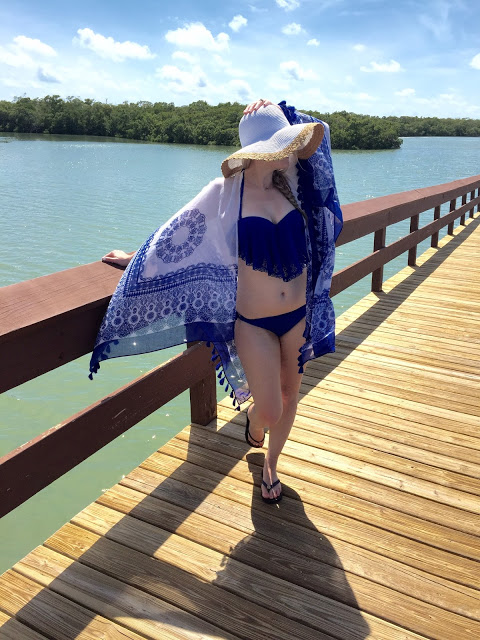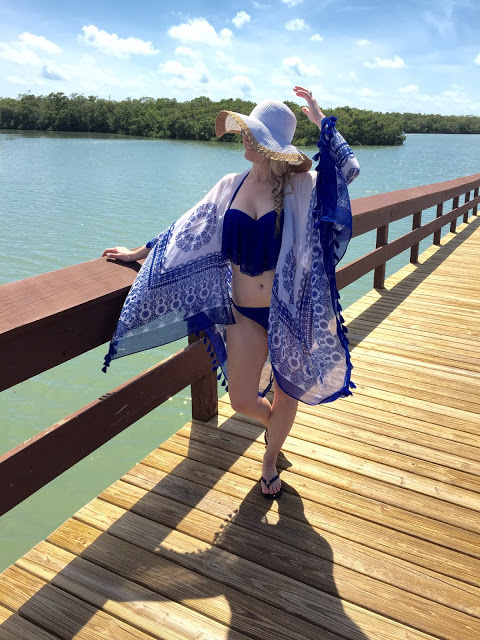 I absolutely love everything about this cover up. The pattern, the cute tassels on the sides, and how the blue matches perfect with my new bandeau bathing from La Vie En Rose. I wore this on the beach in Florida during my vacation a few weeks ago, and I got a ton of compliments. It looks so different and unique!
This cover up can be used a couple different ways. It can be placed over the shoulders like how I have it, or even tied around your waist. Both look super cute!
My Tory Burch flip flops are also dark blue, so they go with my outfit perfectly. I made sure to always wear a hat to keep my face out of the sun, and this one is great from Urban Planet.
Here are a few more of my favourite cover ups that are similar: