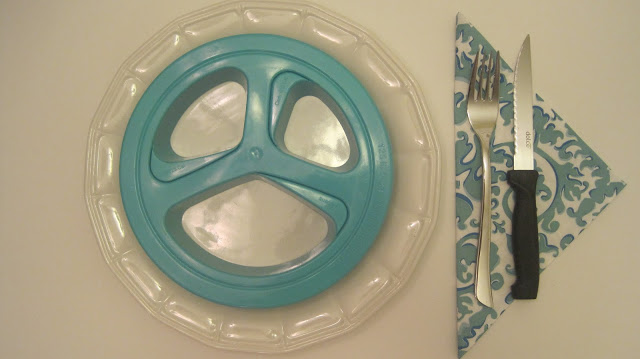 On July 30, I wrote a
"Part 1"
post on trying out The Skinny Plate to loose some of my baby weight. Well, today I wanted to give you an update on my progress as promised.
After using the The Skinny Plate for 1 month, I have lost a total of 4 pounds!!! Yay! I am finding it very easy to work it into my dinner routine. I put it in the cupboard on top of a plate, so I always remember to use it each time I get the plates out for dinner.
I love that it forces me to eat protein, carbs and veggies because I need to fill up my sections. I used to make pasta with tomato sauce which was all carbs. Now, I have replaced that meal by making pasta with sausages and veggies. Not only is that healthier to eat, but I am able to fill up each section on my skinny plate. I just love that I am making smarter choices.
I am going to continue to use The Skinny Plate because I want to make sure I stay on track to reach my weight loss goal.
If you are interested in giving the Skinny Plate a try, click
HERE
. On their website they have a Skinny Plate Calculator. All you have to do is add in your current weight, and desired weight in pounds, and it will automatically select the plate for your weight goal. All Livin' Life with Style followers receive $2 off any plate, just enter the promo code
livinlifewithstyle
at check out!
Disclaimer: I received this product for review, but all opinions are my own. Results may vary.