School is out for the summer! Not sure about you, but I always like to grab some new toys for the kids when school ends to give them something new, and fun to play with over the summer.
These toys from Hasbro have been a big hit so far! They play with all of them almost everyday, and have so much fun together which I love seeing.
This Nerf DinoSquad Dino-Soak Water Blaster has been a big hit this summer! Both the kids love using it in the backyard, or in my in-laws pool. Such a great way to cool off with the hot summer we have been having. It's a great size- not too big, and you can blast water so far from the dinos mouth! Easy to fill up, and perfect for adults and kids to have fun!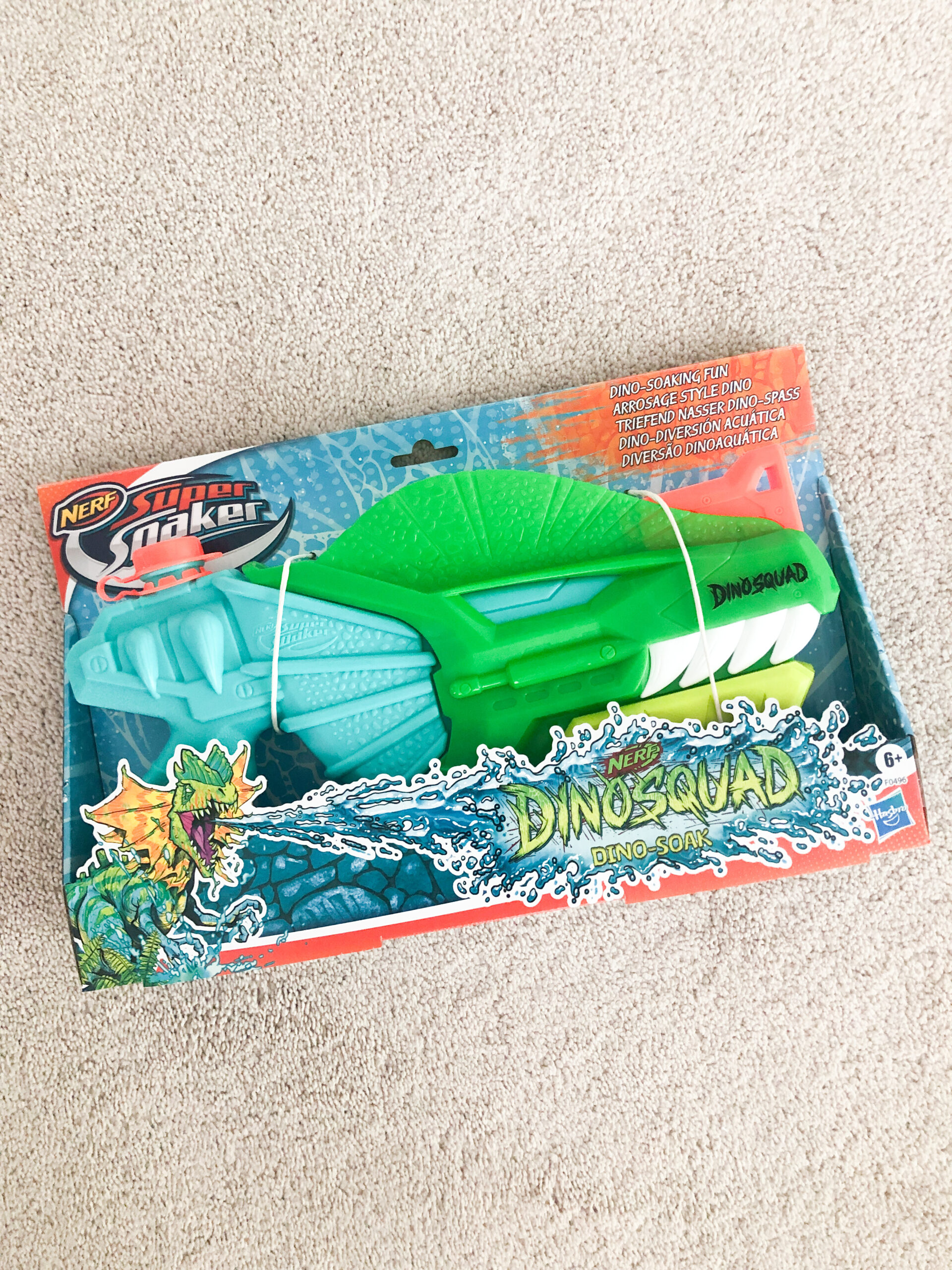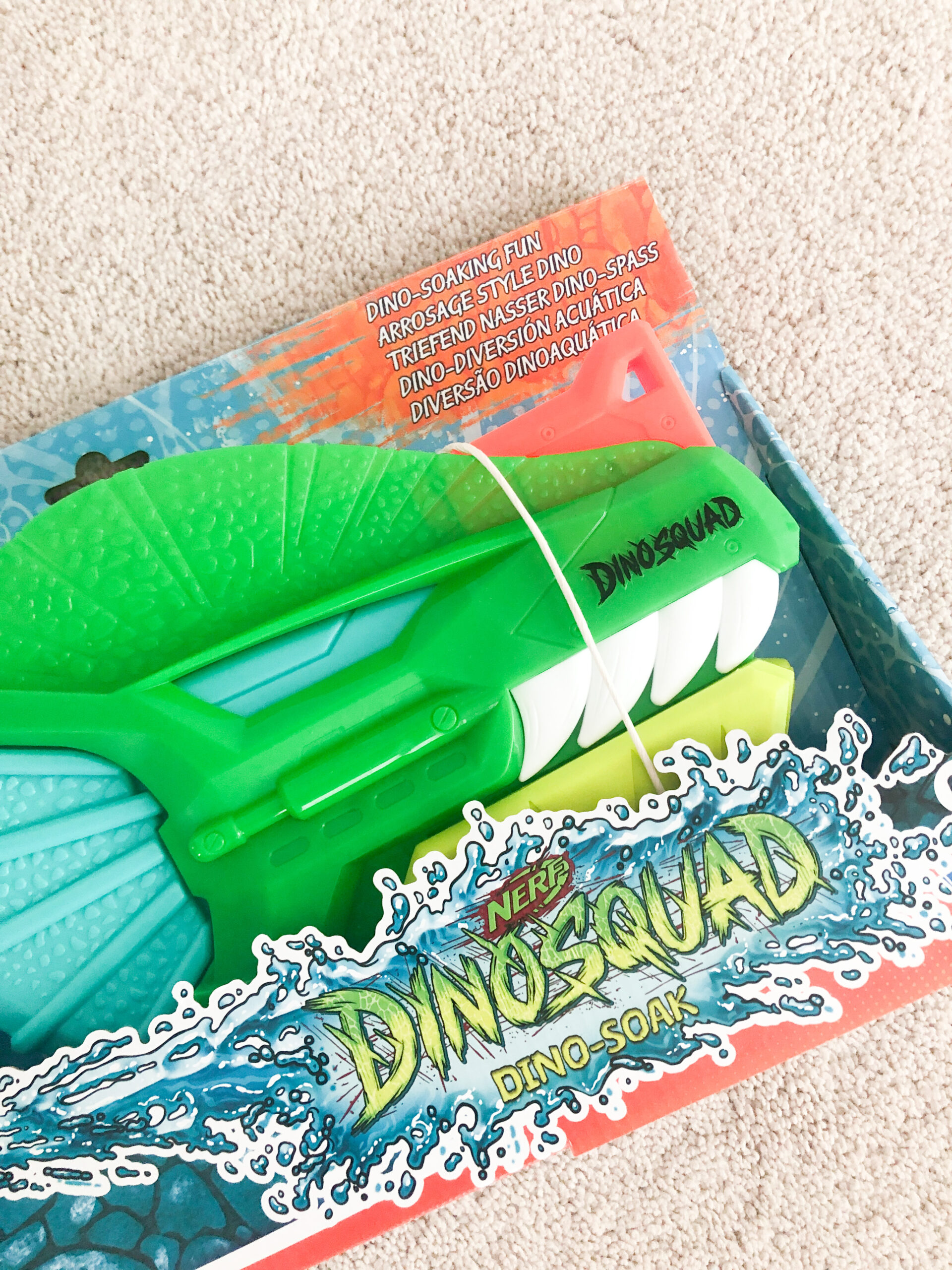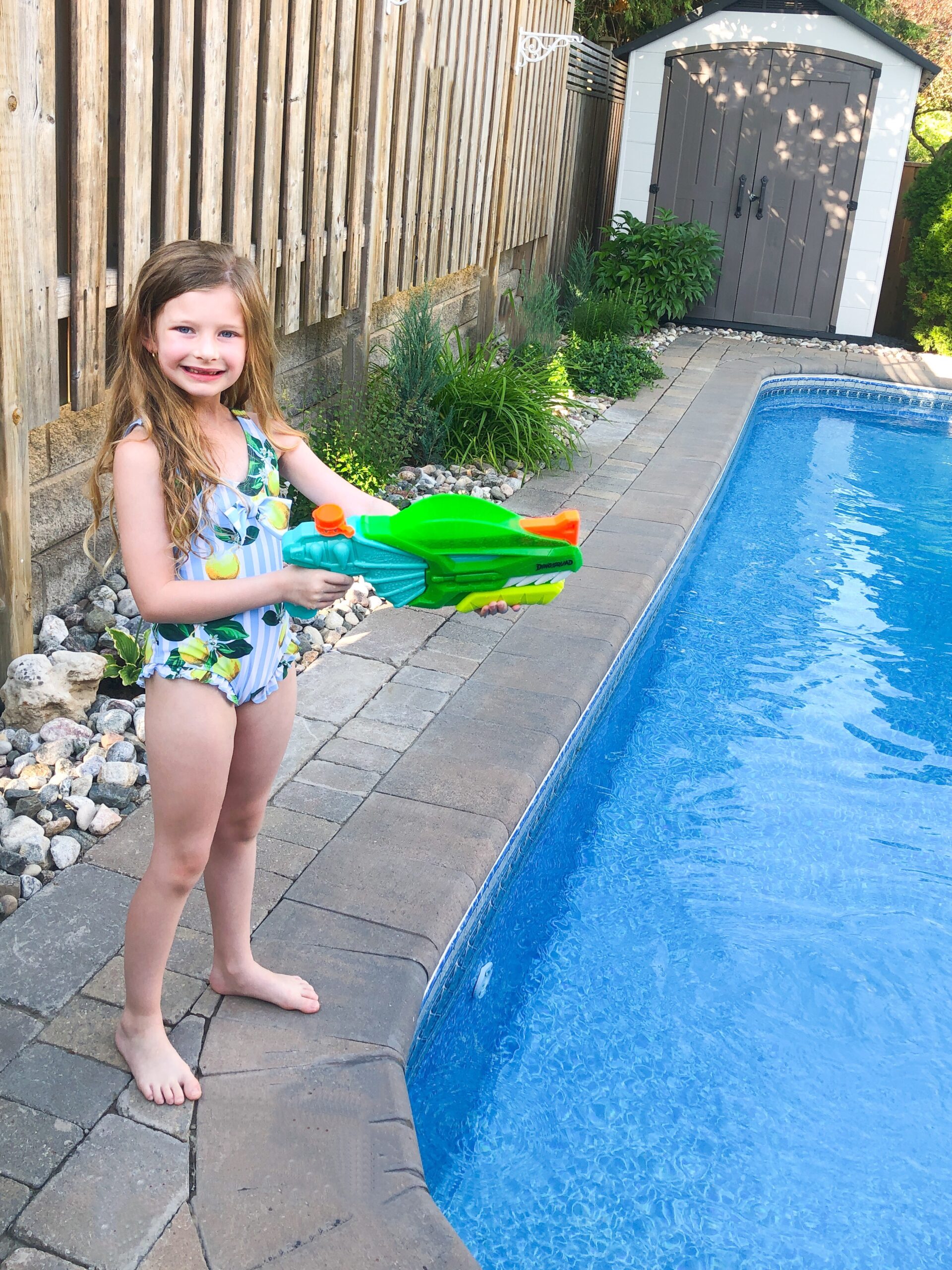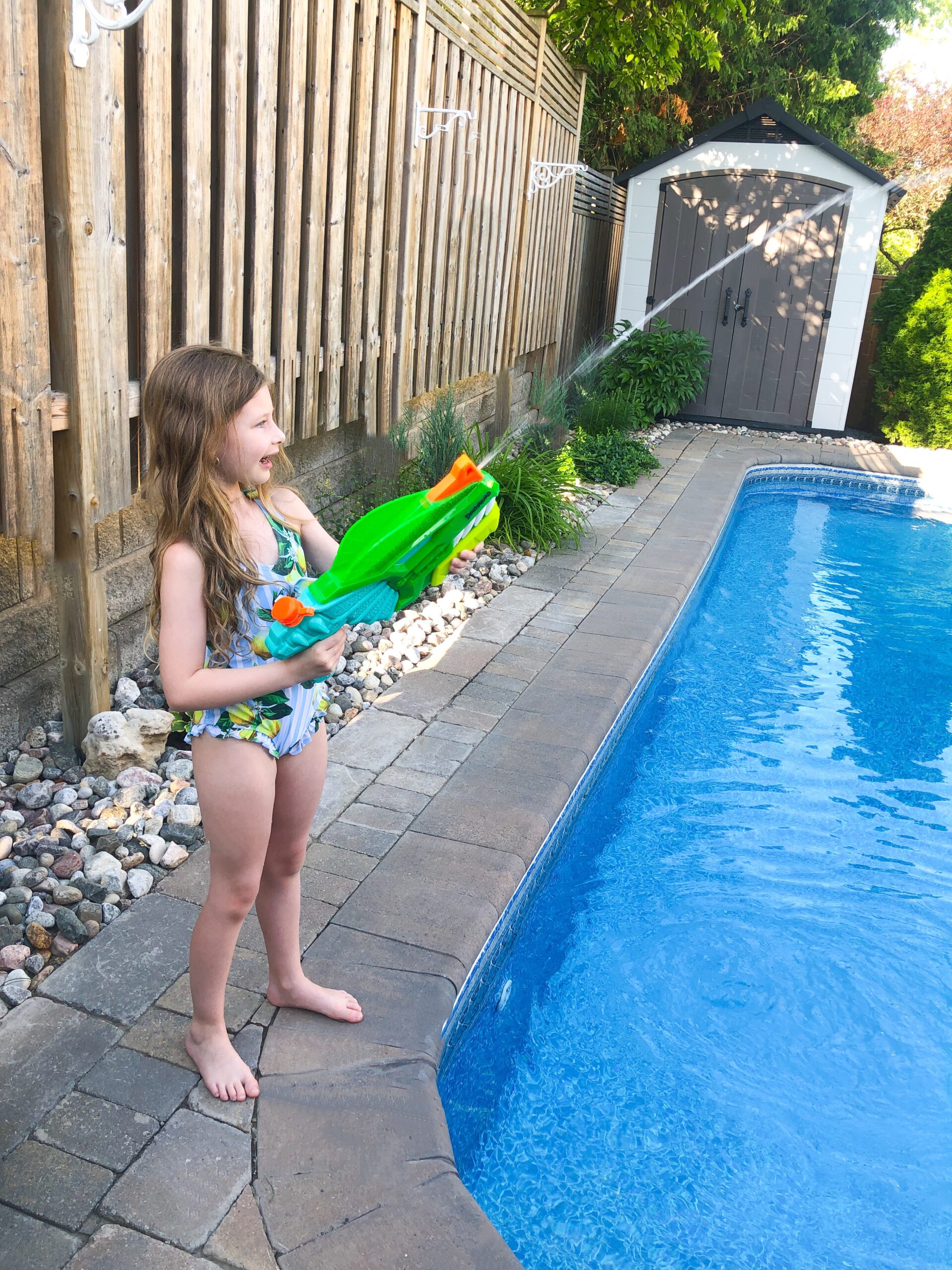 My kids love playing with playdoh! This Kitchen Creations Grill 'n Stamp Playset brings the outdoors in. My daughter loves pretend play, so she has been making me a lot of burgers with this playset! This set comes with 6 containers of playdoh, and everything you need to make an amazing BBQ meal. You can make everything from hotdogs, hamburgers, drumsticks or even kebabs!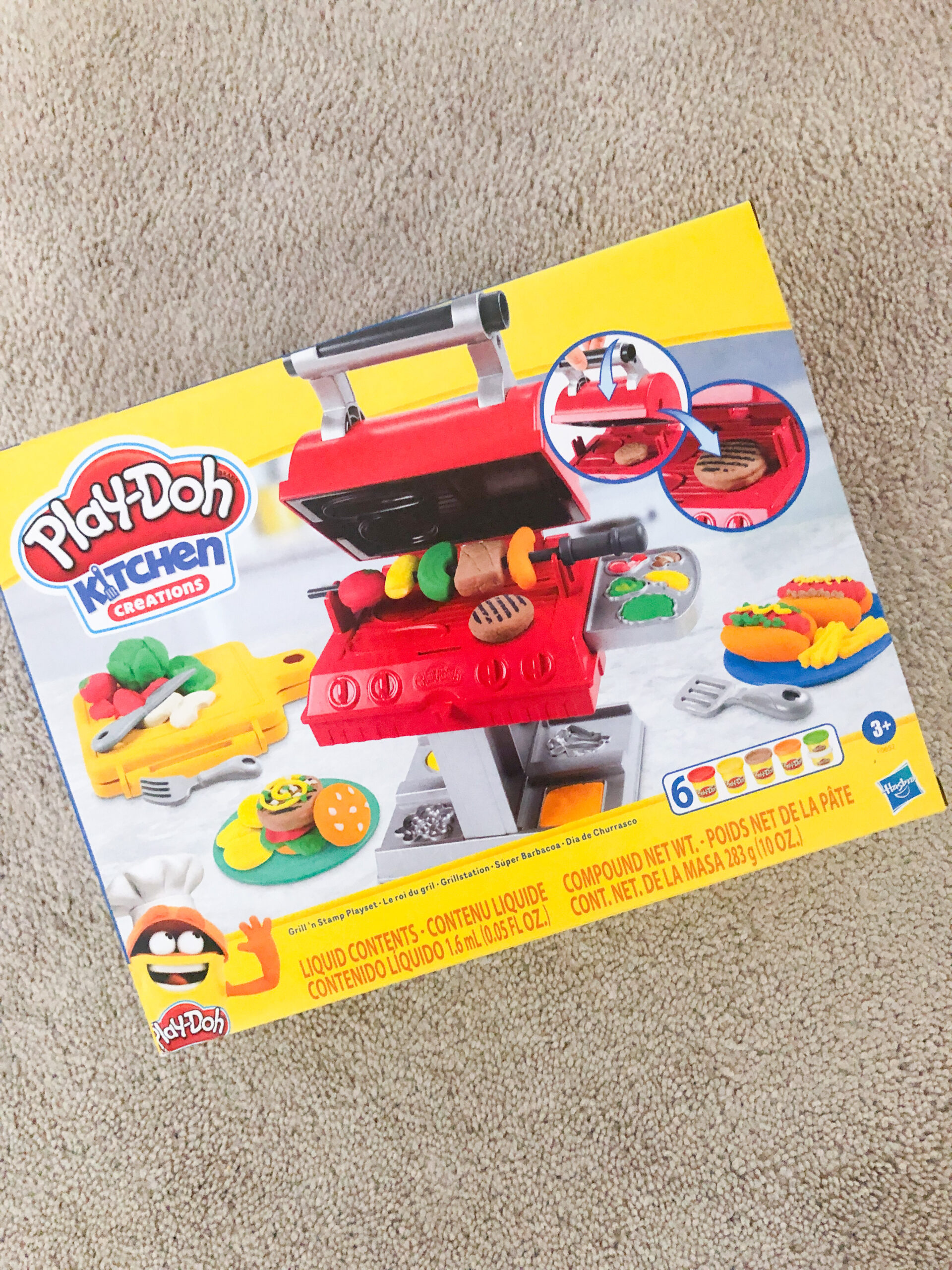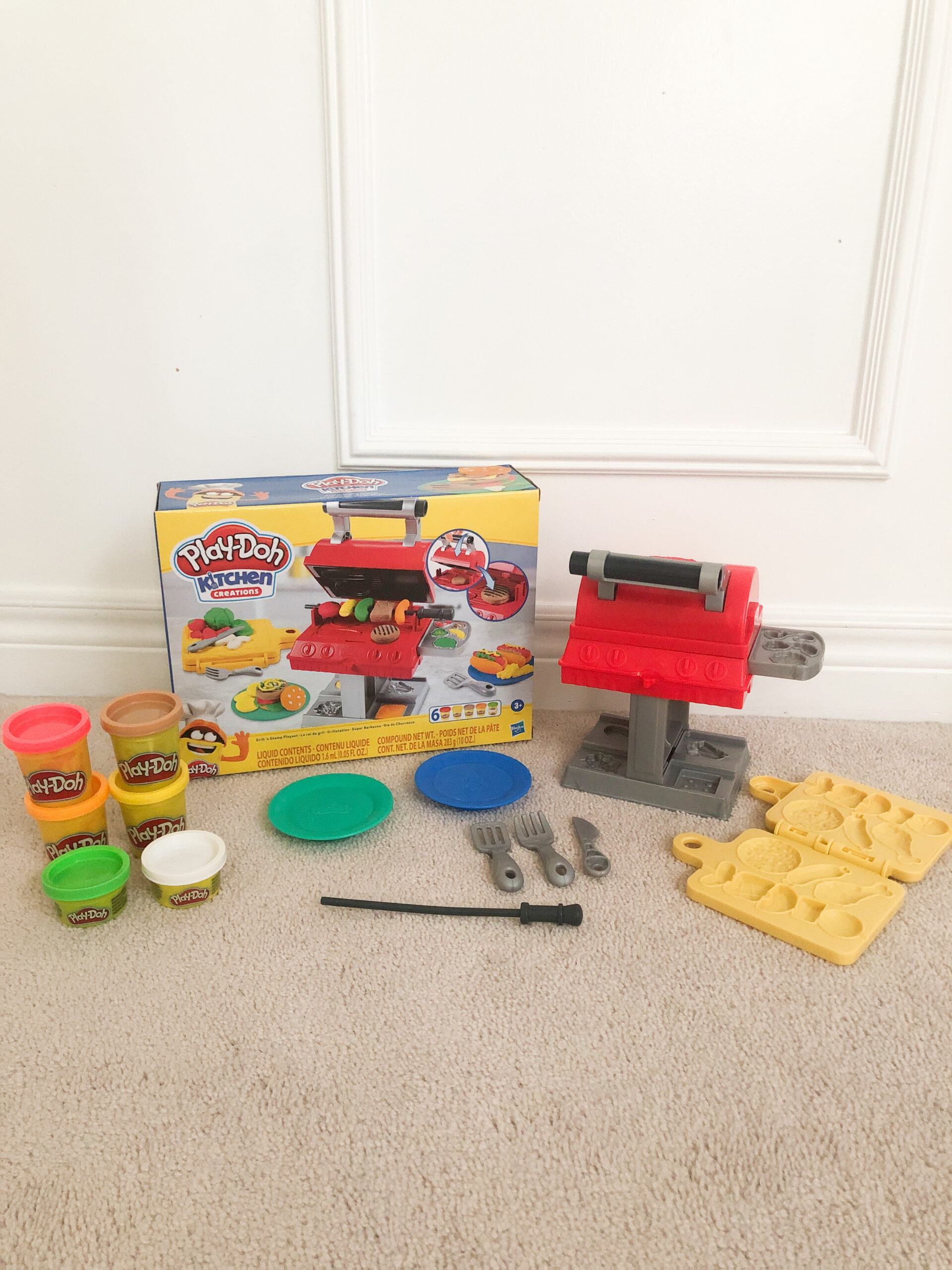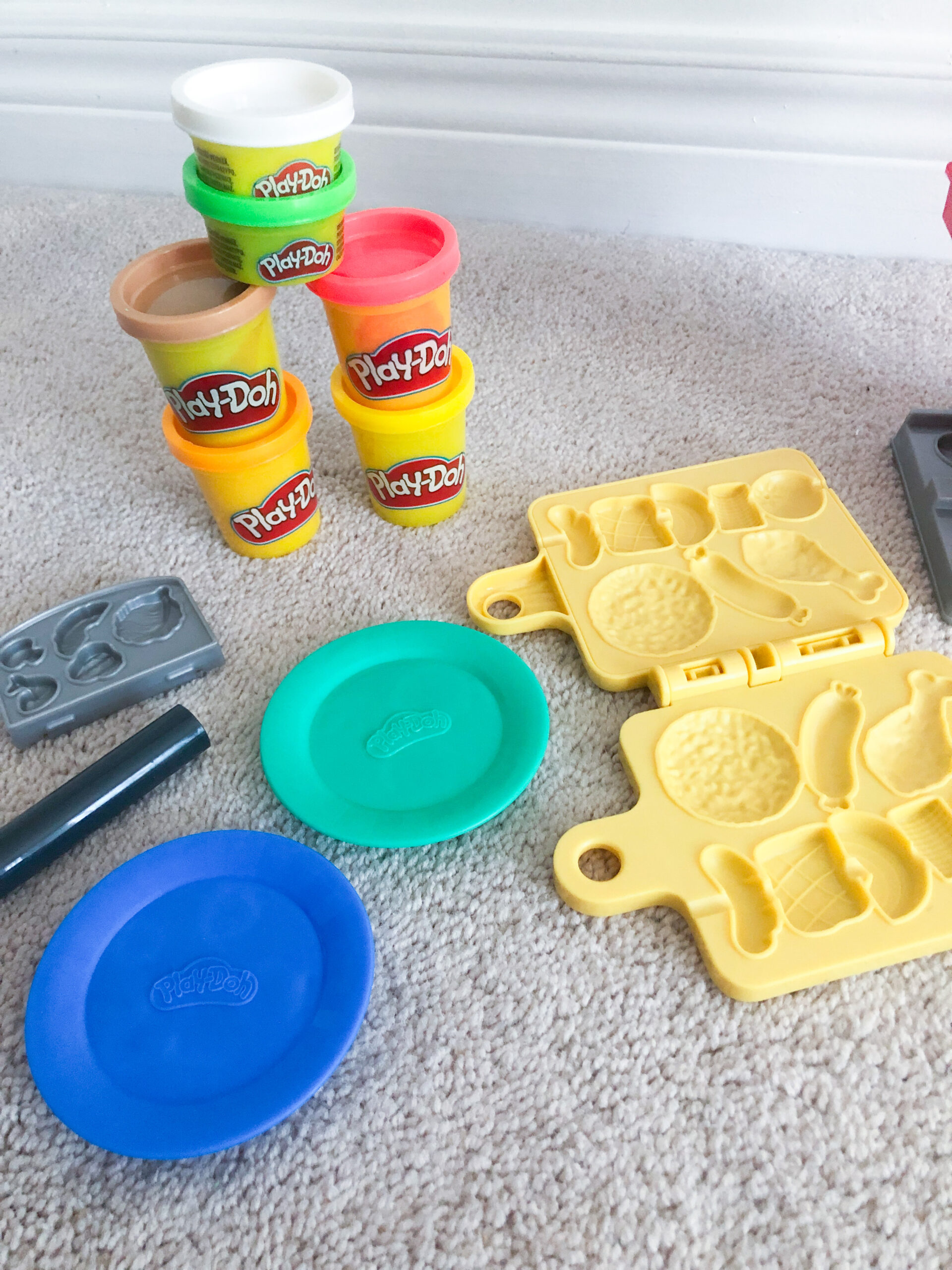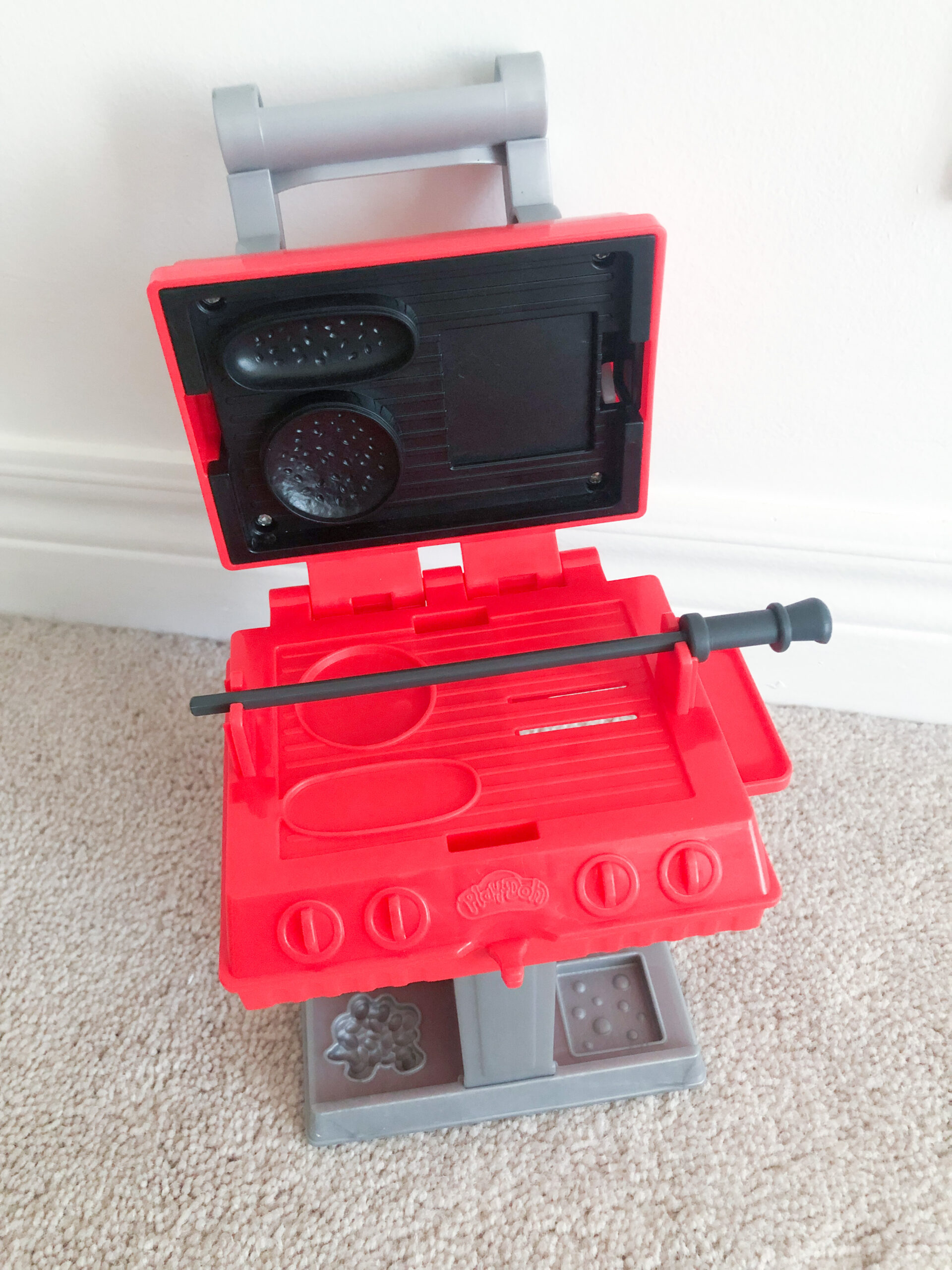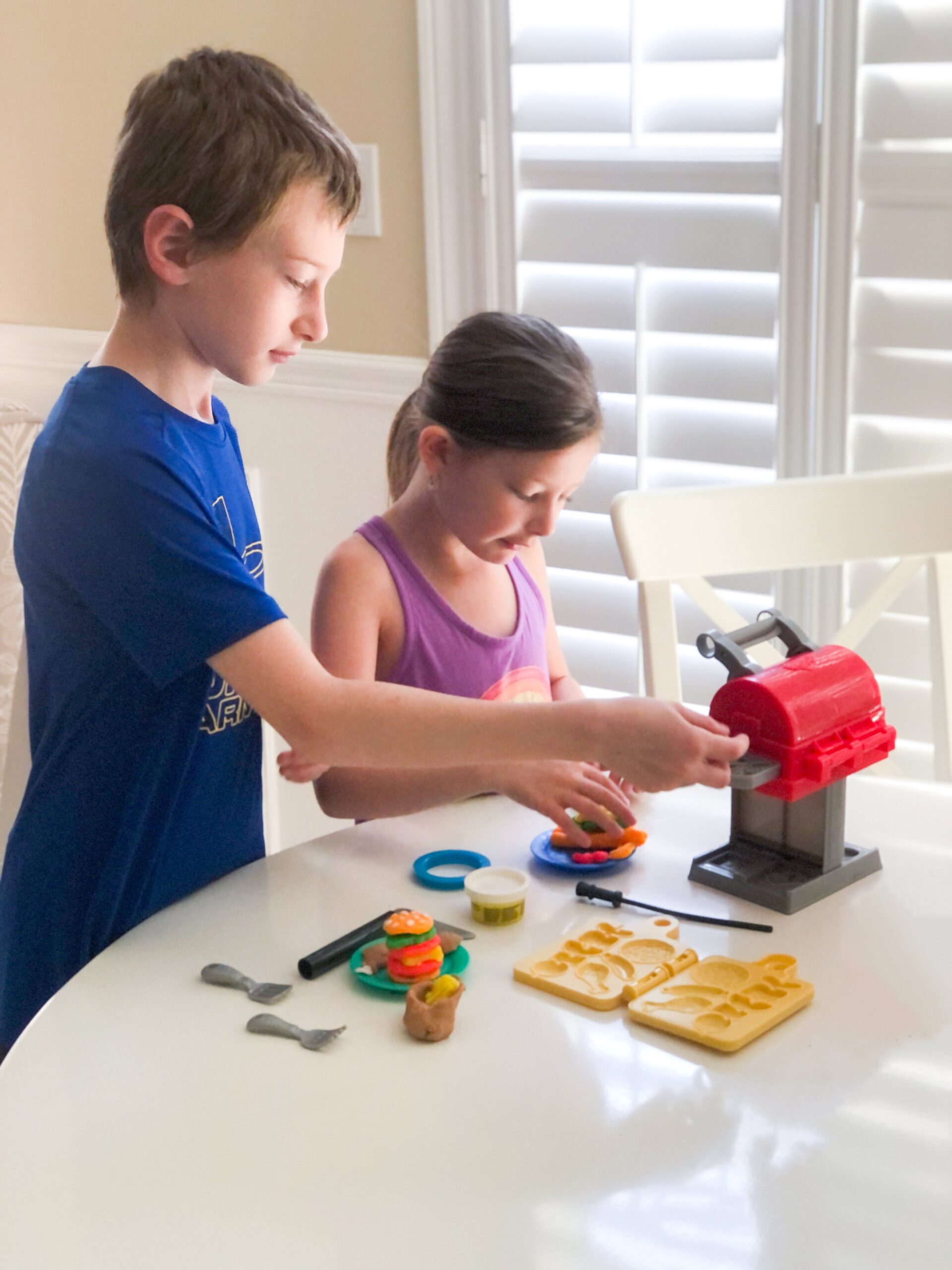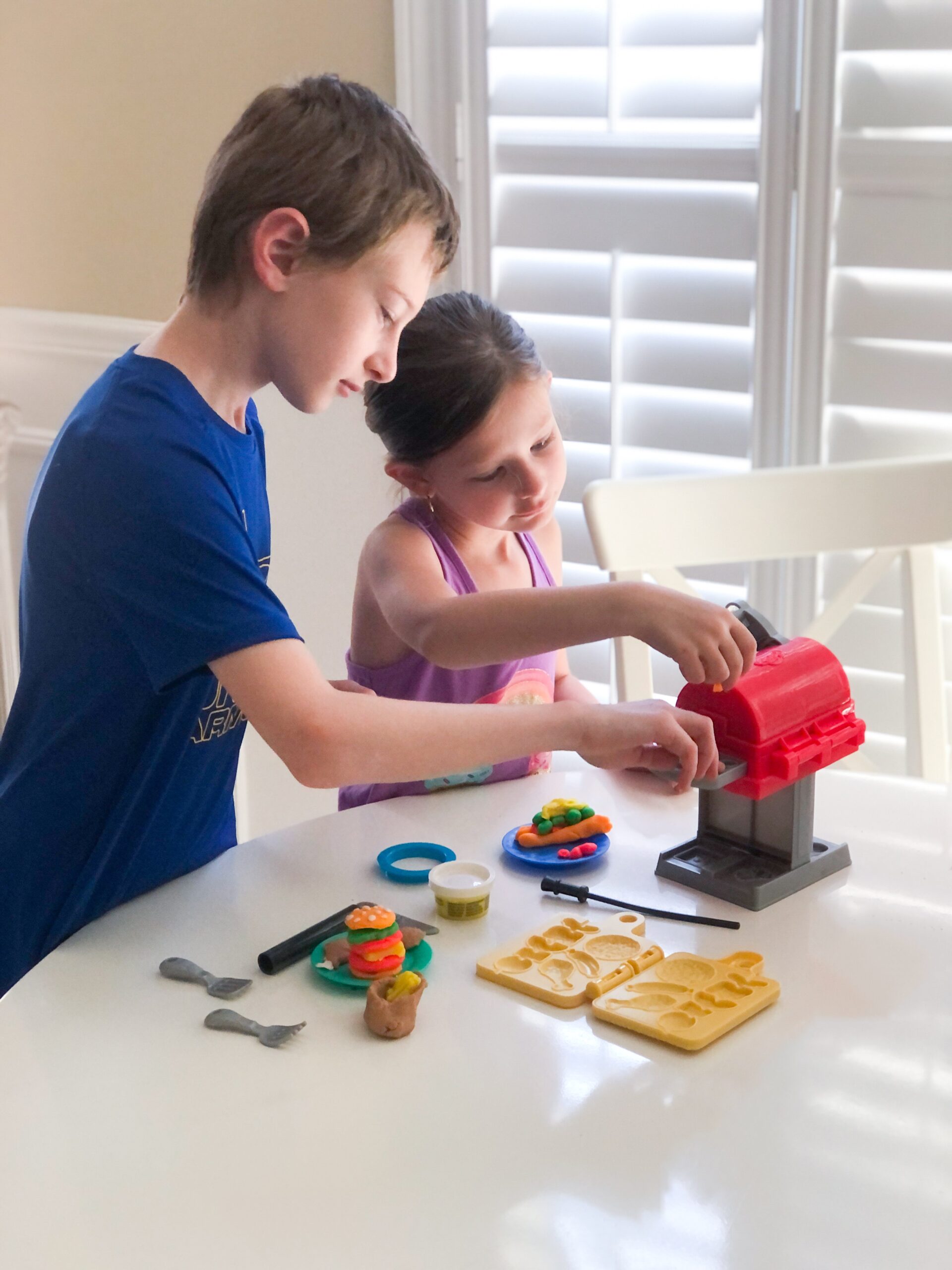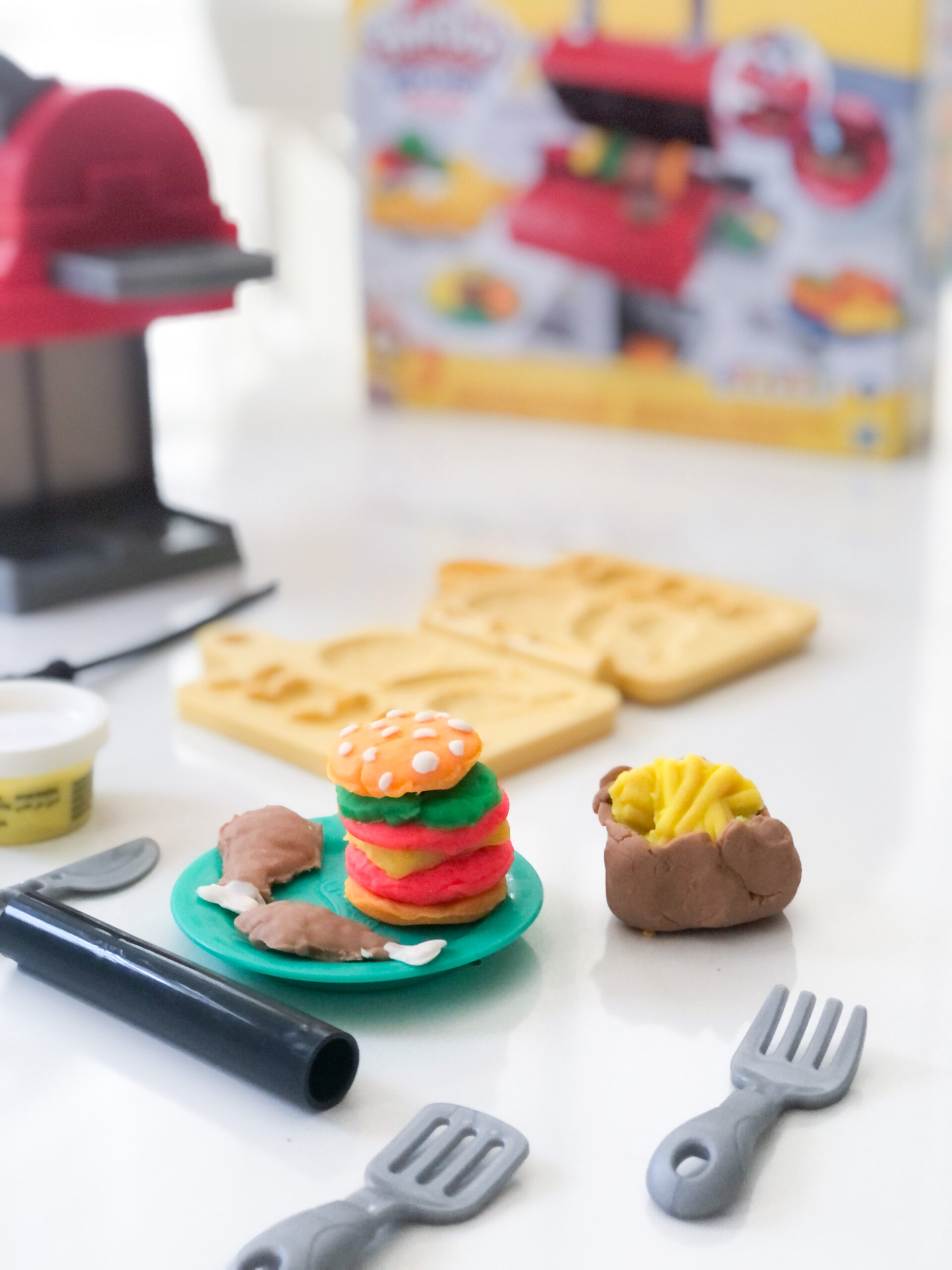 The Beyblade Burst Surge Speedstorm Volt Knockout Battle Set is loads of fun! My kids could play for hours!
The set includes the Beystadium, 2 Battling Top Toys and 2 launchers. At the center of the battle arena is the inescapable Power Vortex, which is the energy zone that is designed to pull tops in and give them the ultimate speed boost. Its so cool!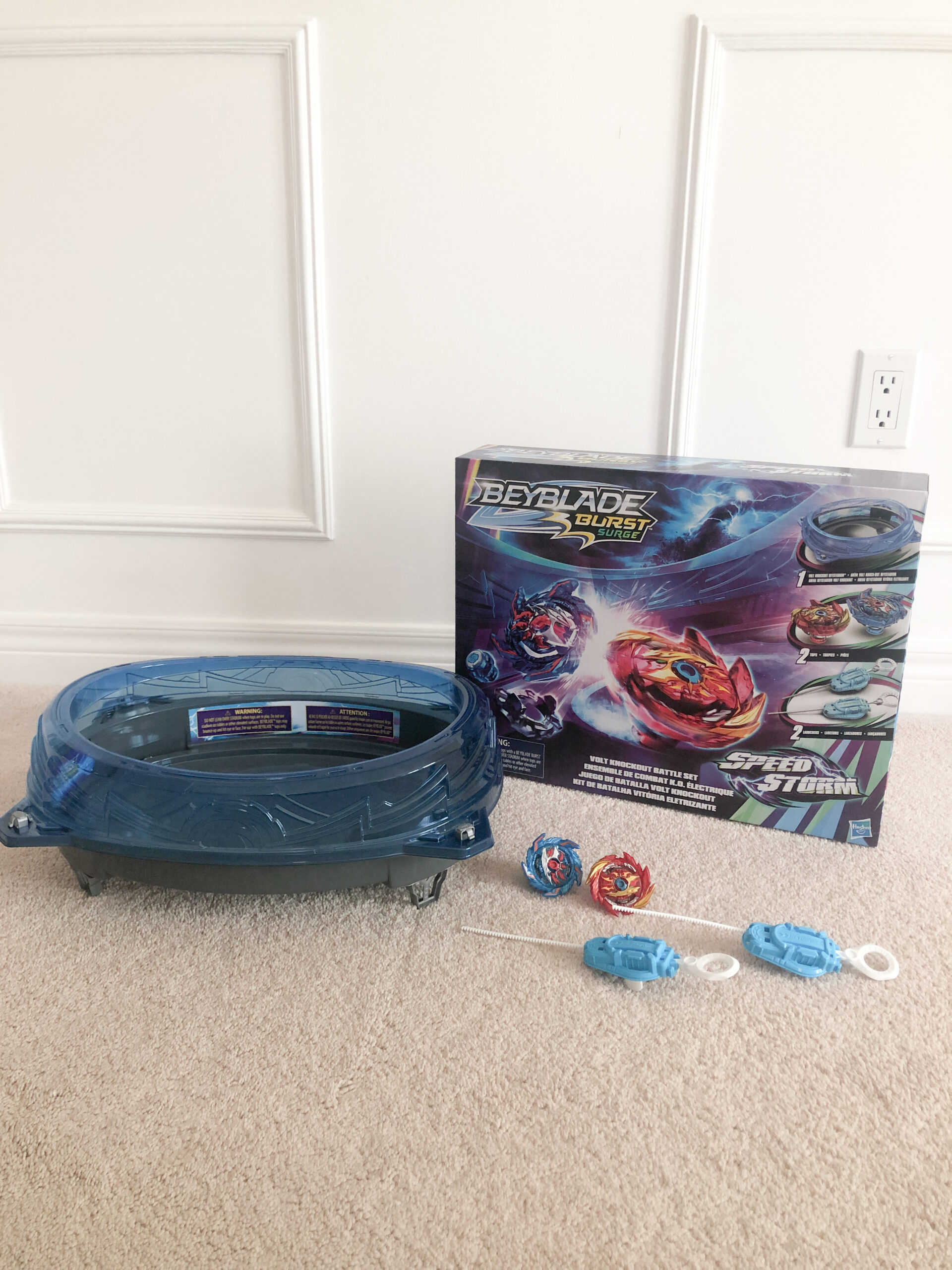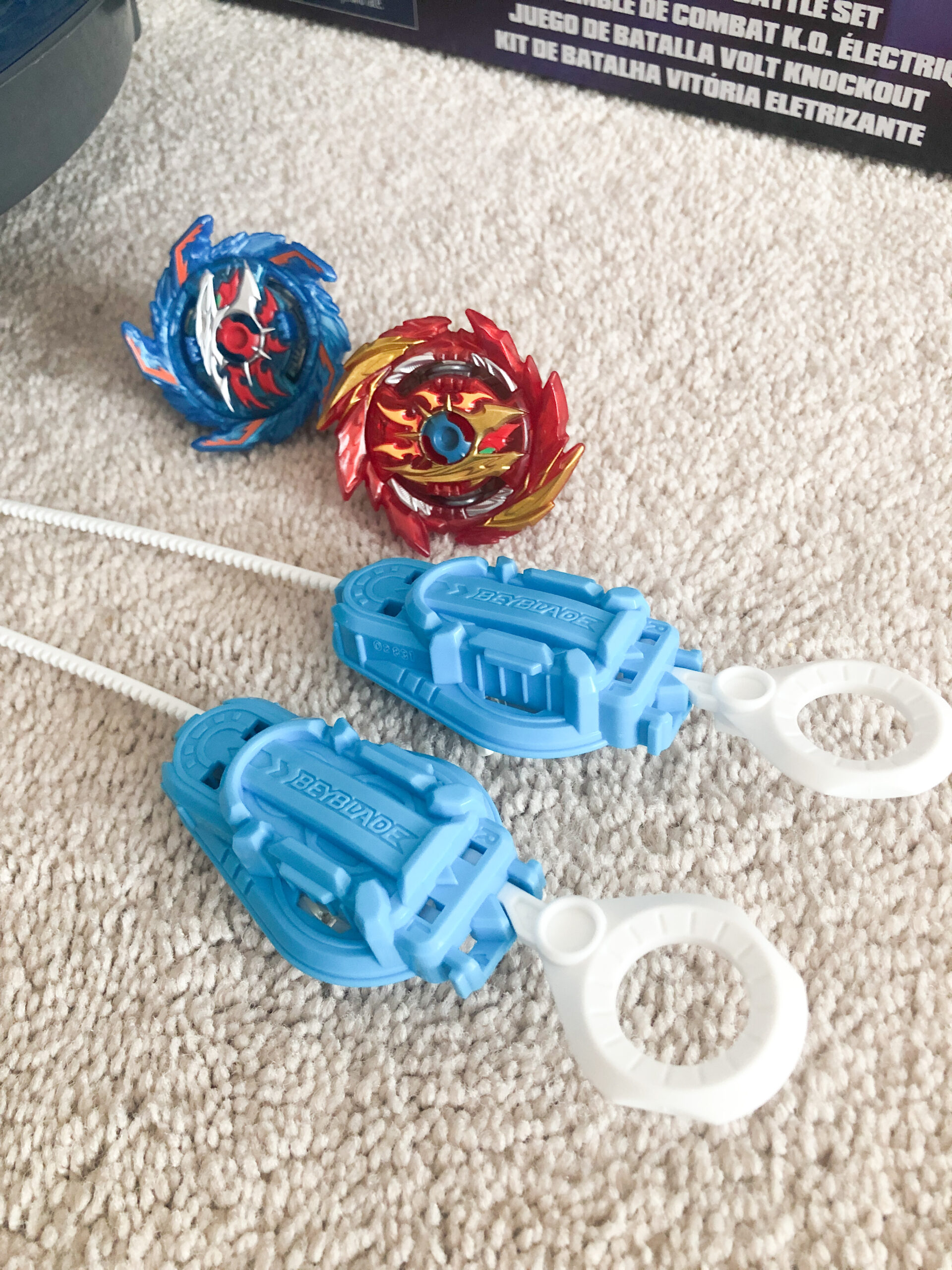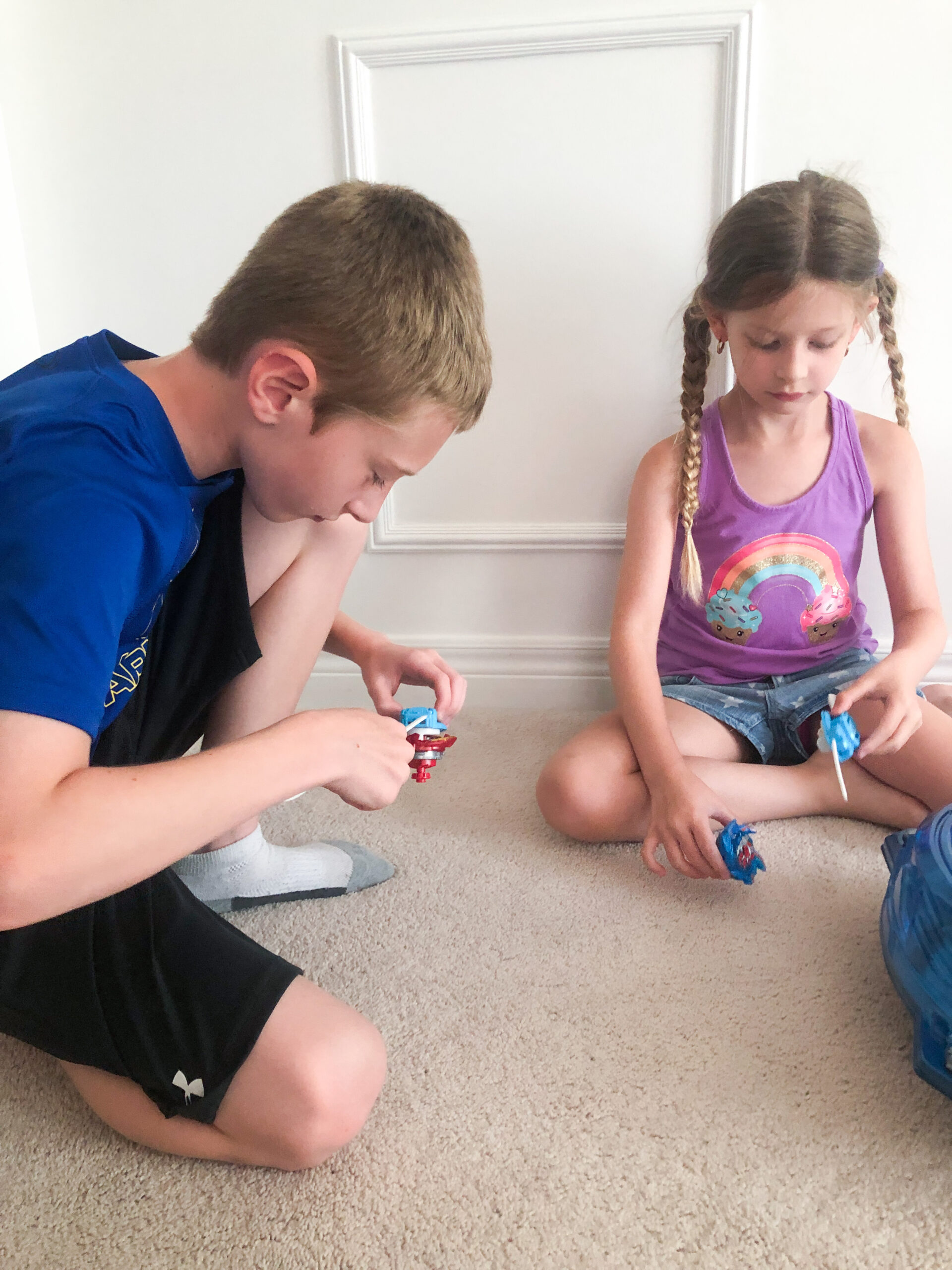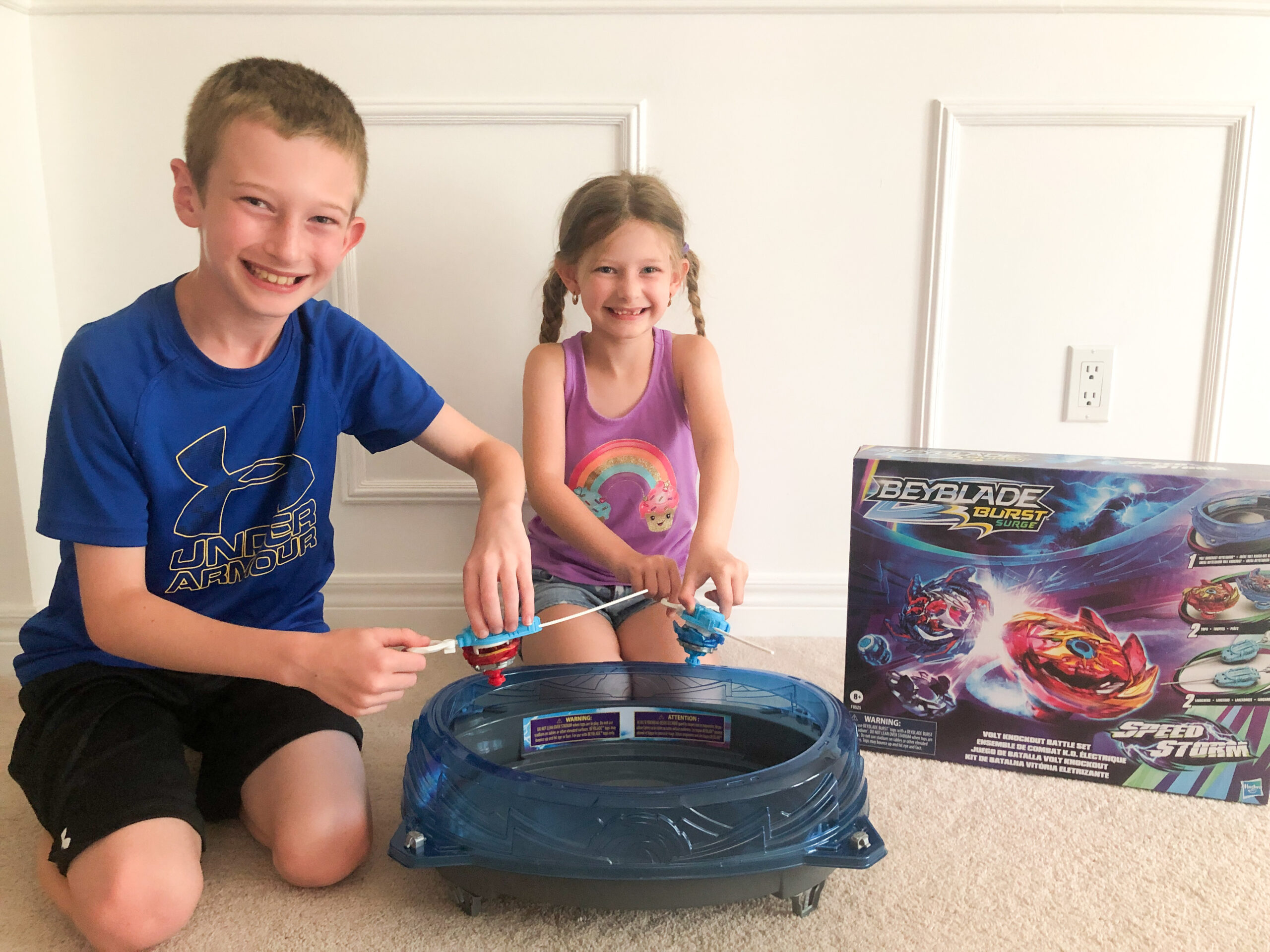 If you're looking for something to keep your kids entertained over the summer, these are a must try!
Disclaimer: Thanks so much to Hasbro for gifting us these items to try.