For as long as I can remember, I have always had very sensitive skin. Whenever I wanted to try a new product (especially if it was for my face) I would do a small test on the side of my face, near my chin, to see if I would get a reaction. Of course 9 out of 10 times I did…. until I started using Dermalogica. A few weeks ago, I did a post on
My Skin Care Routine
using Dermalogica products if you wanted to check back and see which ones I am currently using.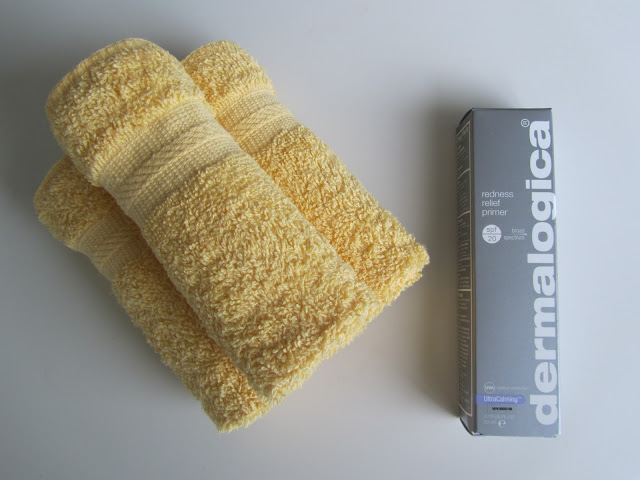 When I was sent the
redness relief primer
, I got pretty excited for 2 reasons. 1- It was a new dermalogica product that I haven't tried before and 2- I needed some on my face right away!!
I love that the
redness relief primer
is part of the UltraCalming collection being that my skin is so sensitive. After using it for a couple of weeks, I have noticed such a difference in my skin. Whether I have red heat bumps on my face from being too hot, or a red pimple, or a scratch on my face from my daughter's fingernails, it hid it all. All the redness was gone. I always just used my power compact to try and cover up the redness, but it never fully looked like it was gone. It was still noticeable. Using the
redness relief primer
, I even noticed the redness was reduced the following day.


It goes on green to neutralize the red. I apply it all over my face before I put on my makeup every morning. I love that it feels so light on my skin and blends in very well.
A little goes a long way with this product, so you don't need a whole lot. I like that it doesn't feel greasy either. I also love that it has spf 20 as well!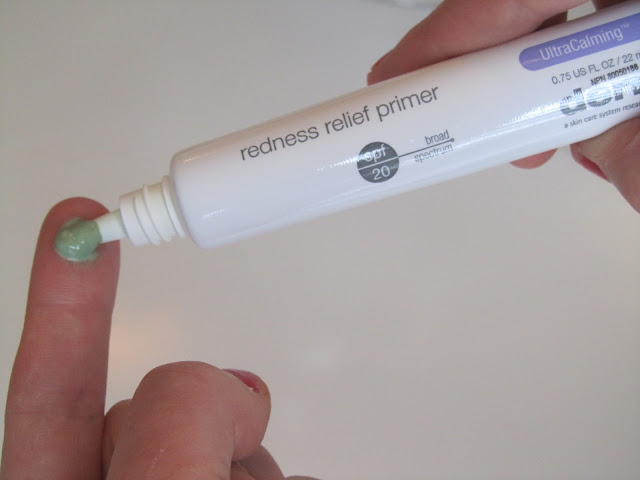 For more information on the
Dermalogica
line or to find a location nearest you that sells the products, check out their website
HERE
Disclaimer: I received this product for review but all opinions are my own.