We ordered our Christmas cards this year from Shutterfly, and I'm so excited to show you how they turned out, because I absolutely love them!
For our annual family photos, we decided to go to a tree farm this year. I wanted something outdoors for sure, but I was nervous about how cold the weather would be for the kids. Our session was in mid November, but luckily the day we shot these pictures the weather wasn't too bad. Plus we booked a mini session which was only 15 mins, and we stayed in our car to keep warm until it was our turn which worked out great!
I wanted a tri-fold card, so I chose this design. It's 5 x 7 in size, and I was able to choose between 2 colours- black or red. Being that we were sitting on a red couch in some of the shots, I decided to go with the red background to tie everything together.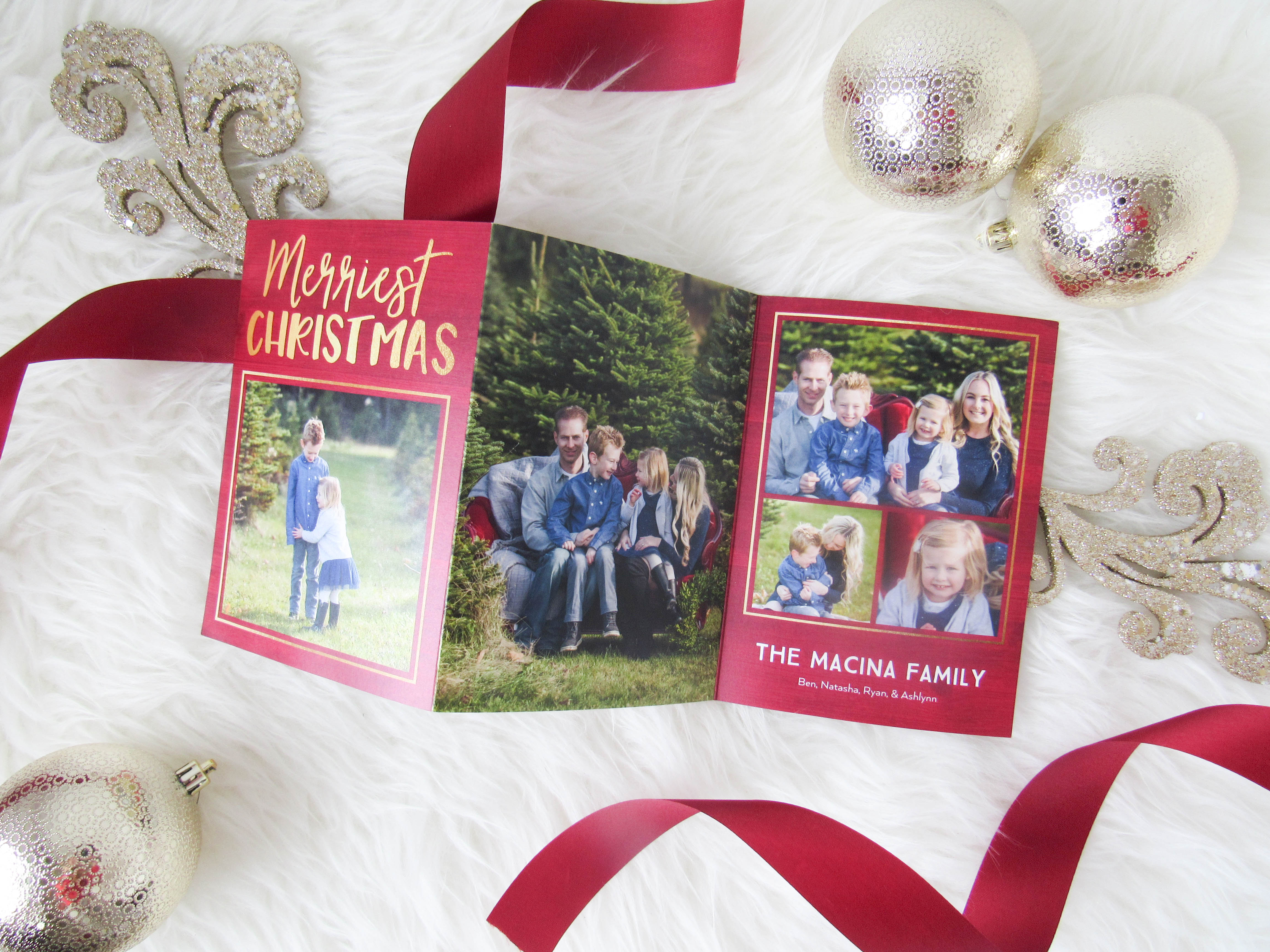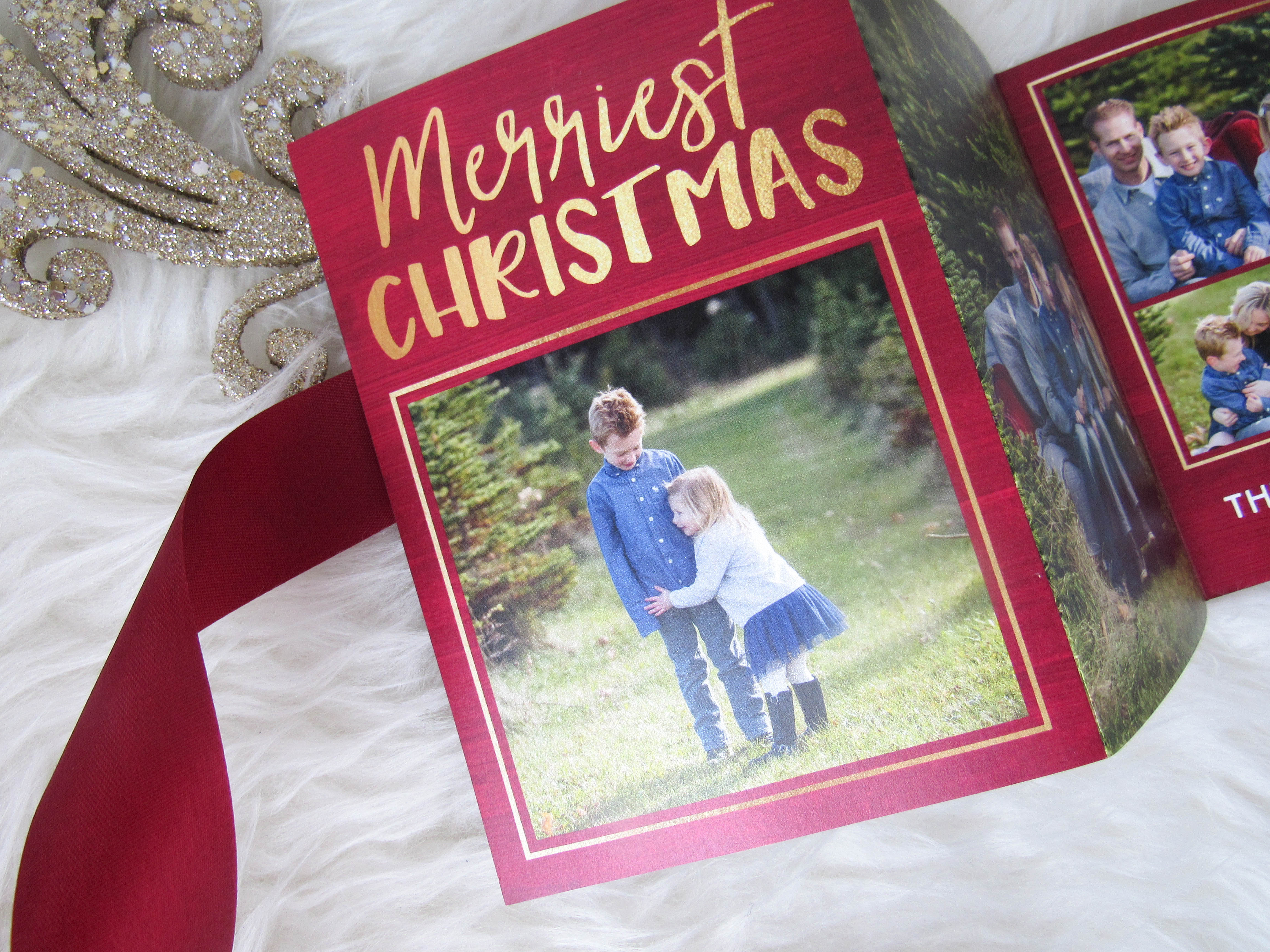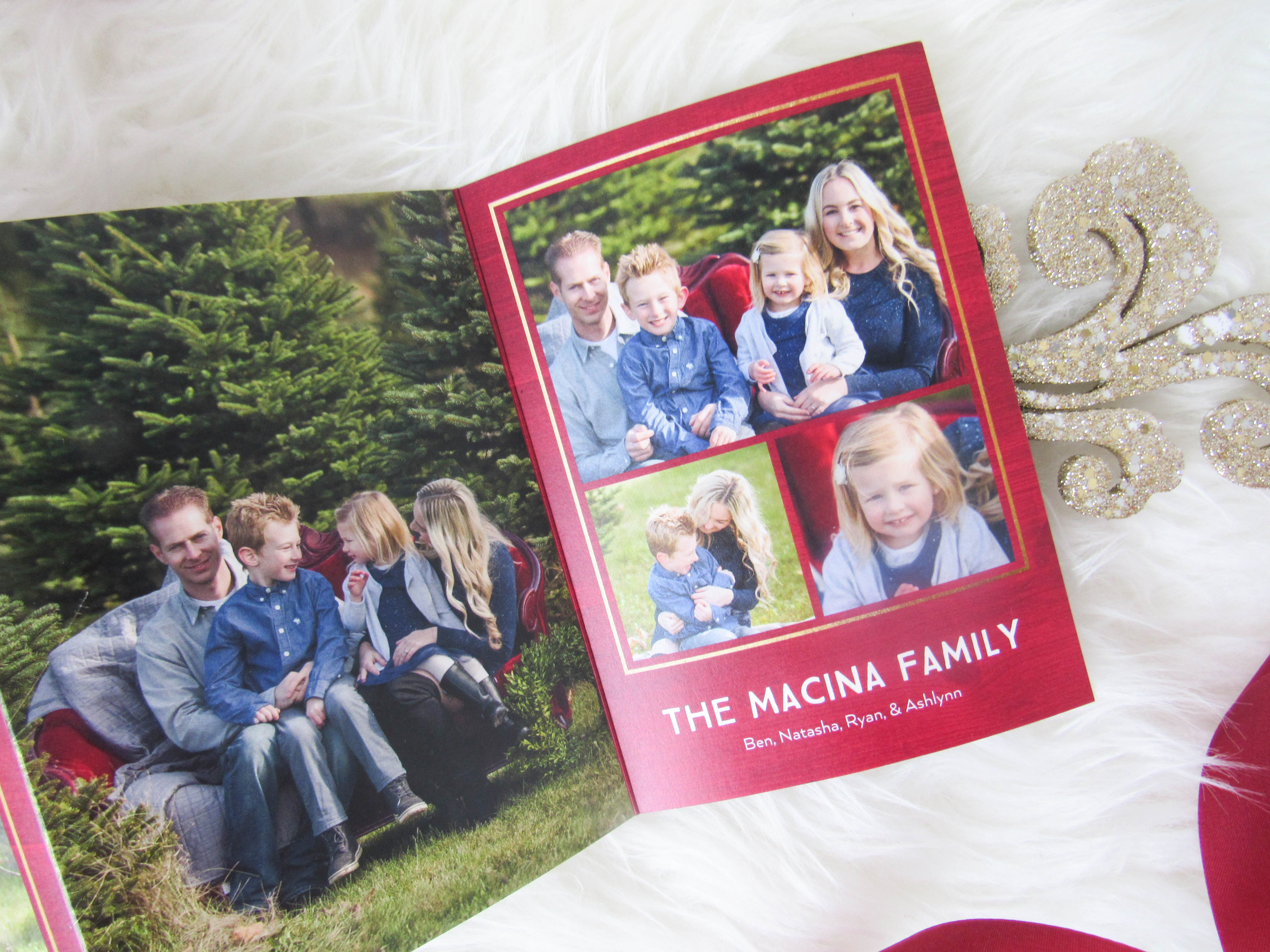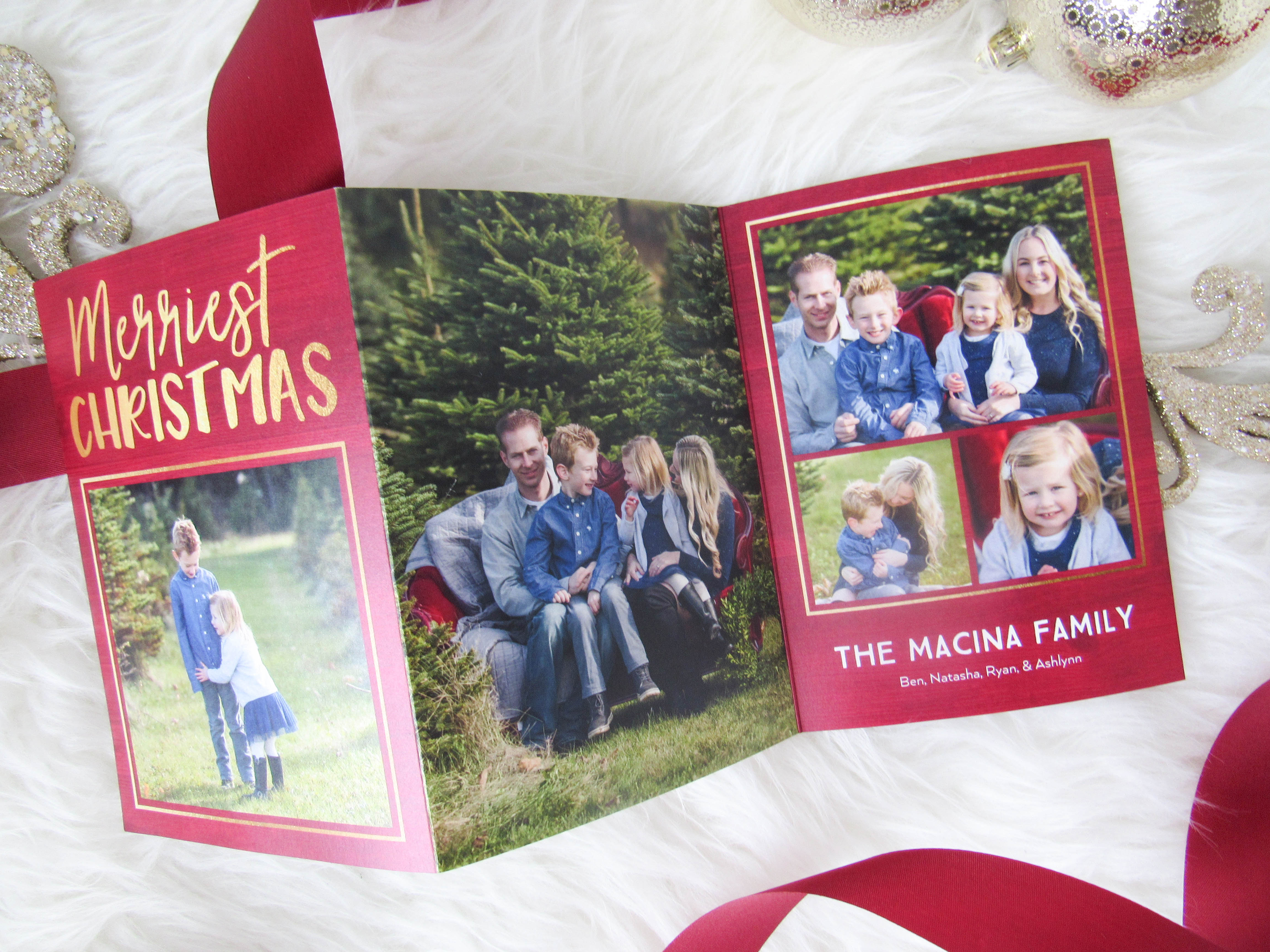 This is the back of our card.  I added more pictures of our tree farm session, and some other family pictures that were taken back in the summer. It was great that I was able to personlize both the front, and back of the card with what we wanted it to say. I also upgraded to Pearl Shimmer Cardstock which I love so much. If you're going to upgrade anything, I 100% recommend that. It's so pretty, and brings the card to the next level.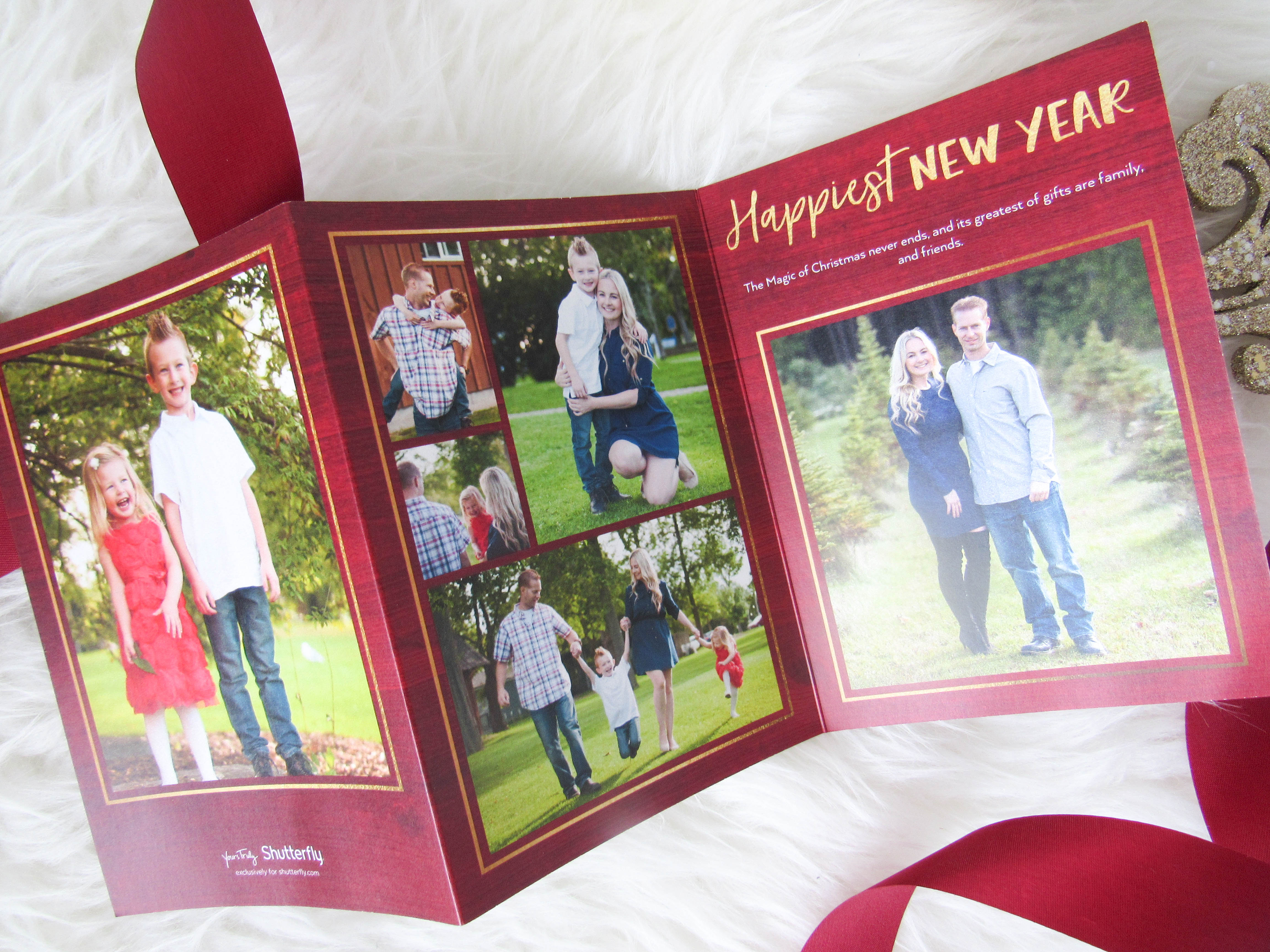 White envelopes are included with your order, but I decided to upgrade mine to red, just to match our cards. I also ordered envelope liners in a sparkle gold design, which looked really nice against the red envelopes.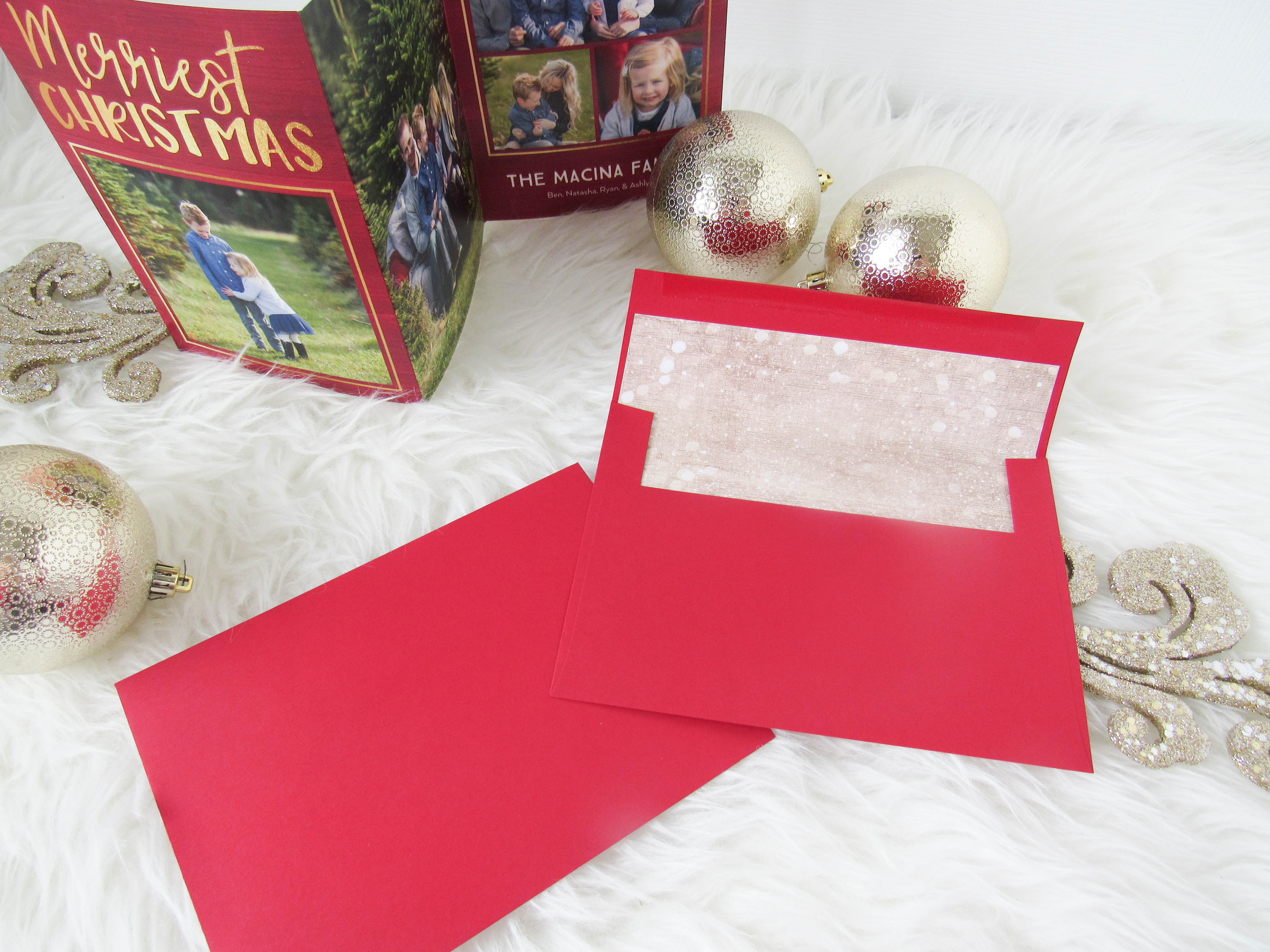 As a finishing touch, I ordered these Address Labels. I liked the black and gold design against my red envelopes.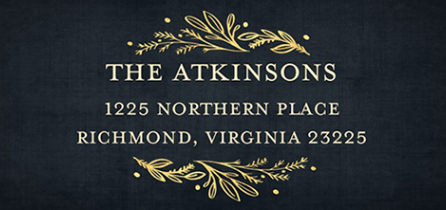 To see all that Shutterfly has to offer, check out there website, here.
Disclaimer: These cards were provided by Shutterfly. All thoughts and opinions are my own.