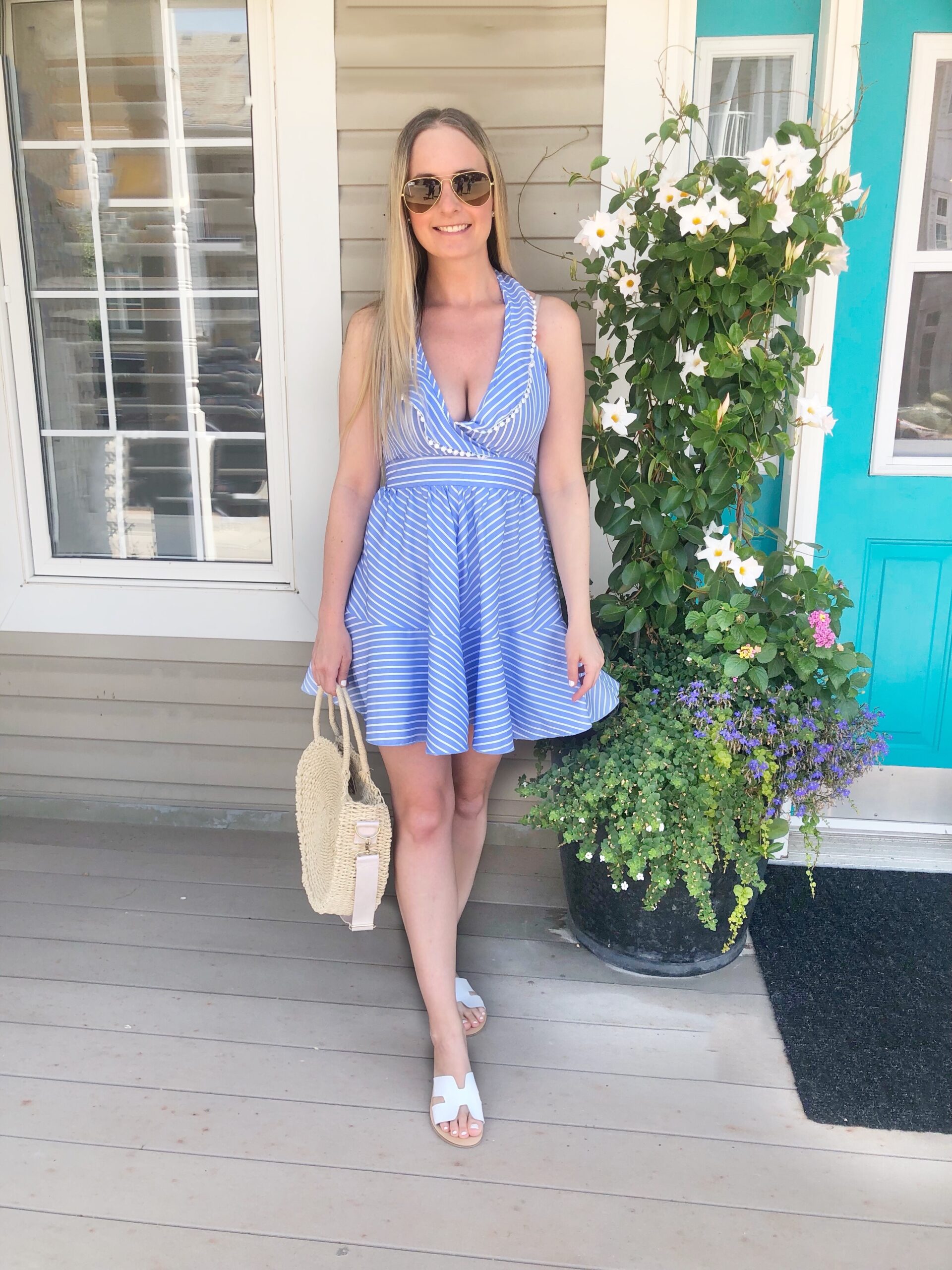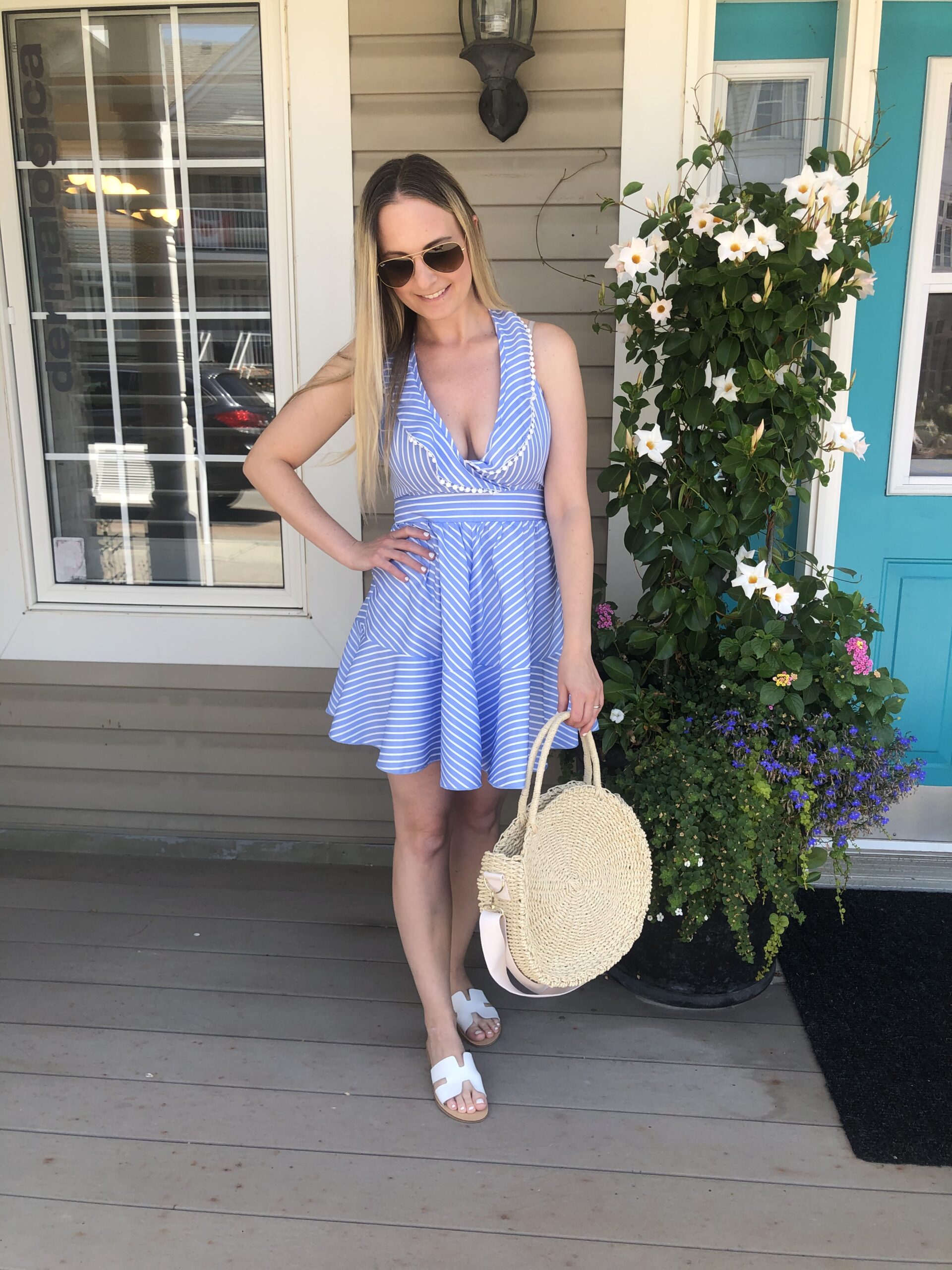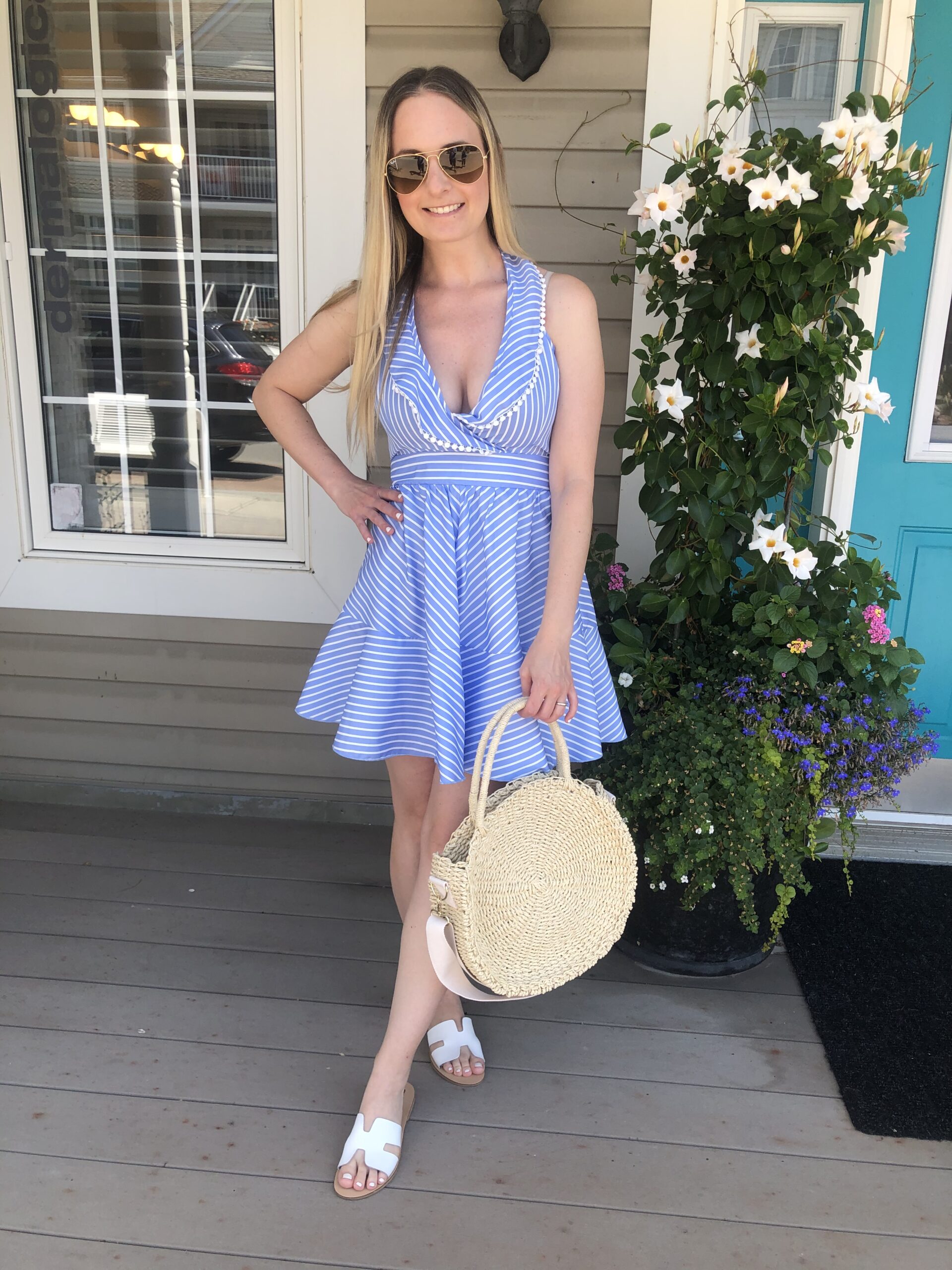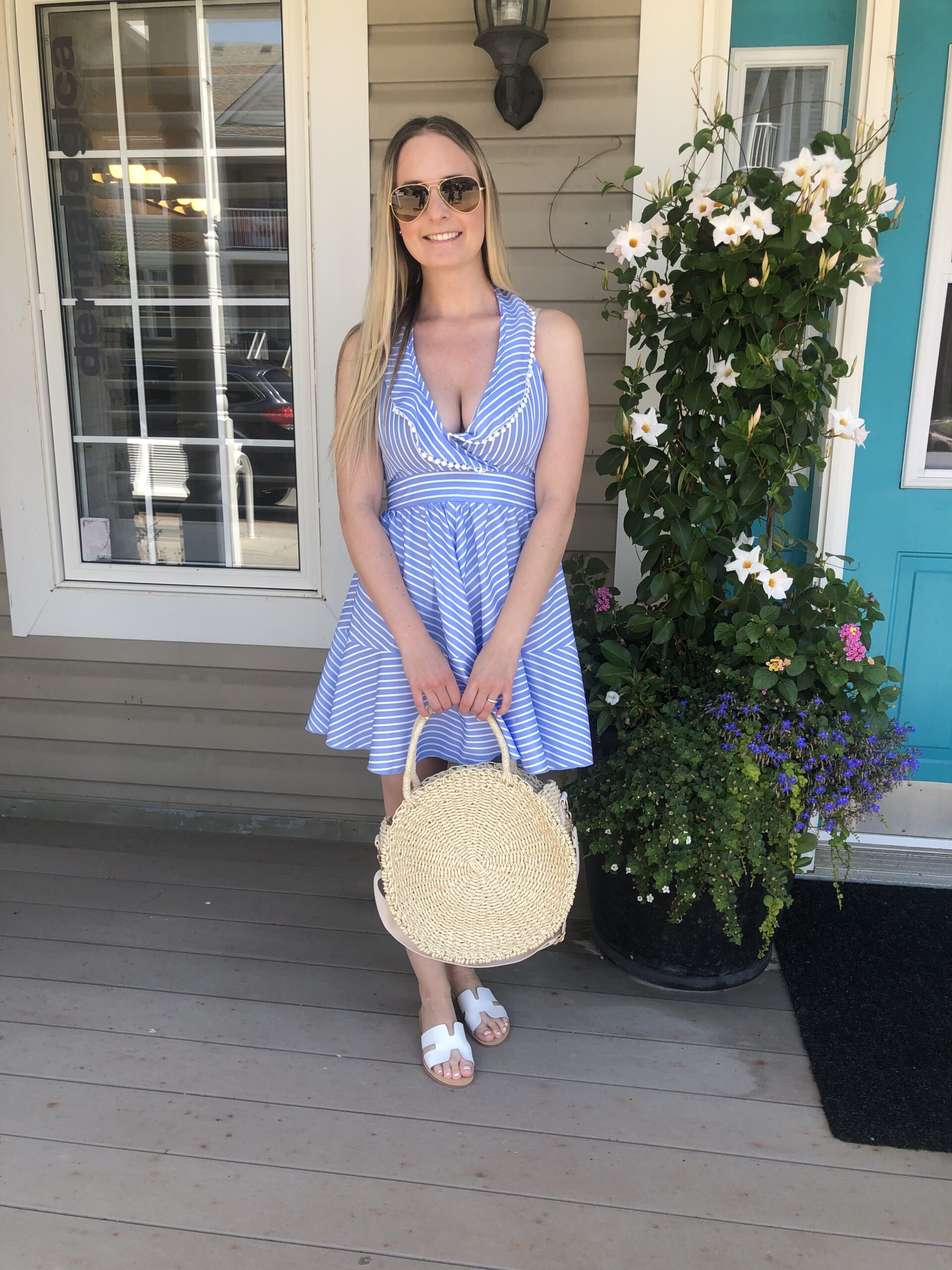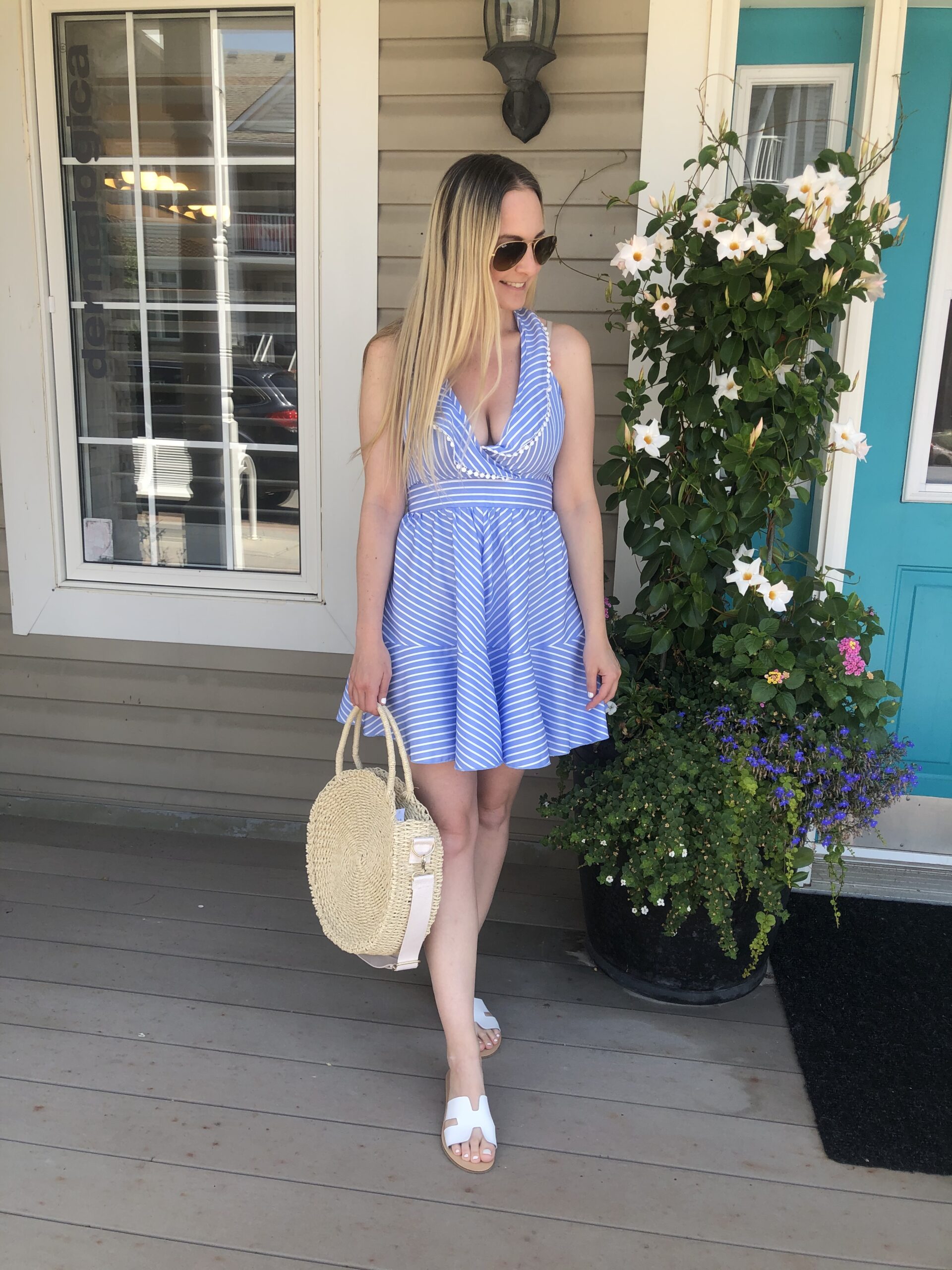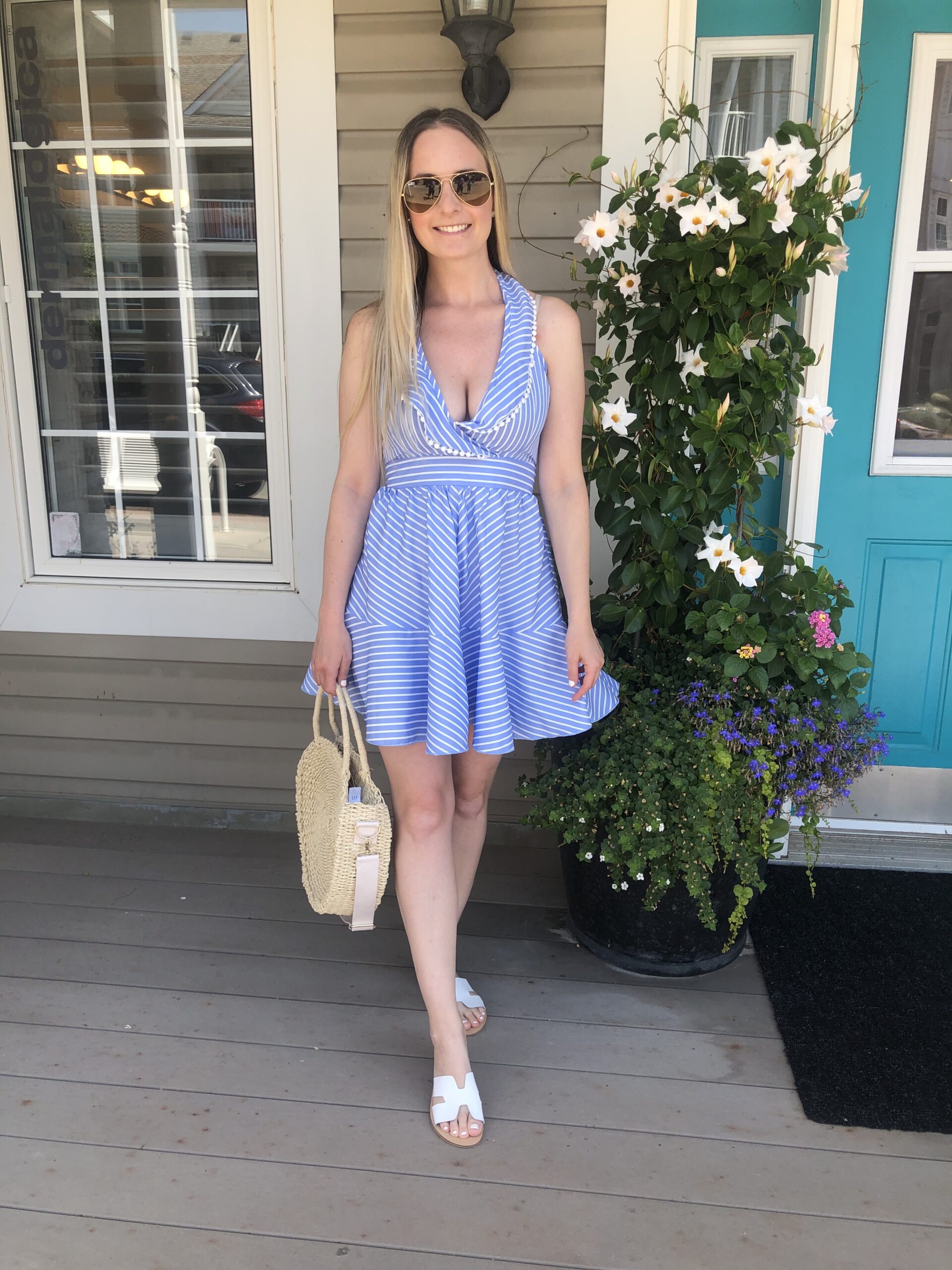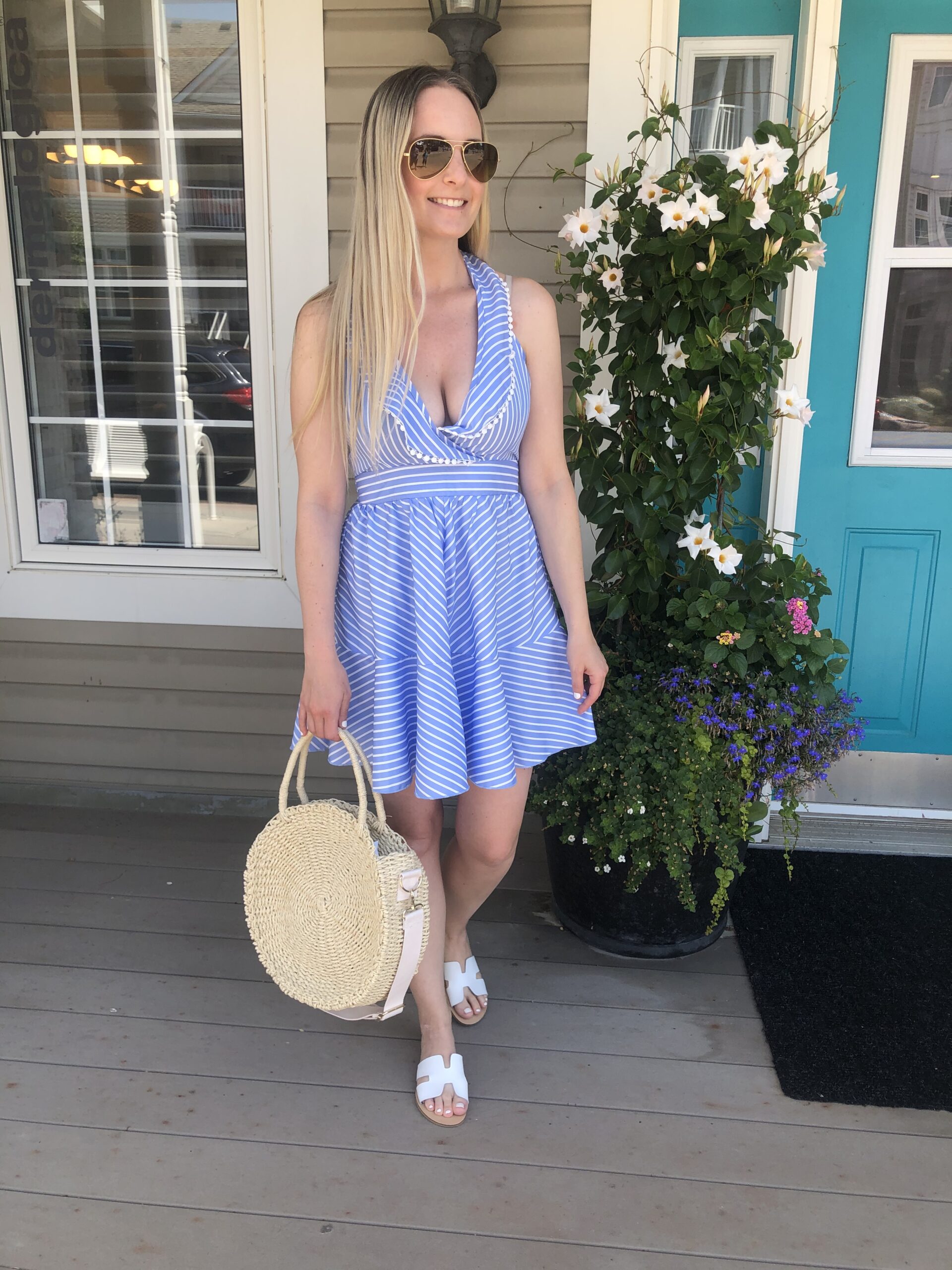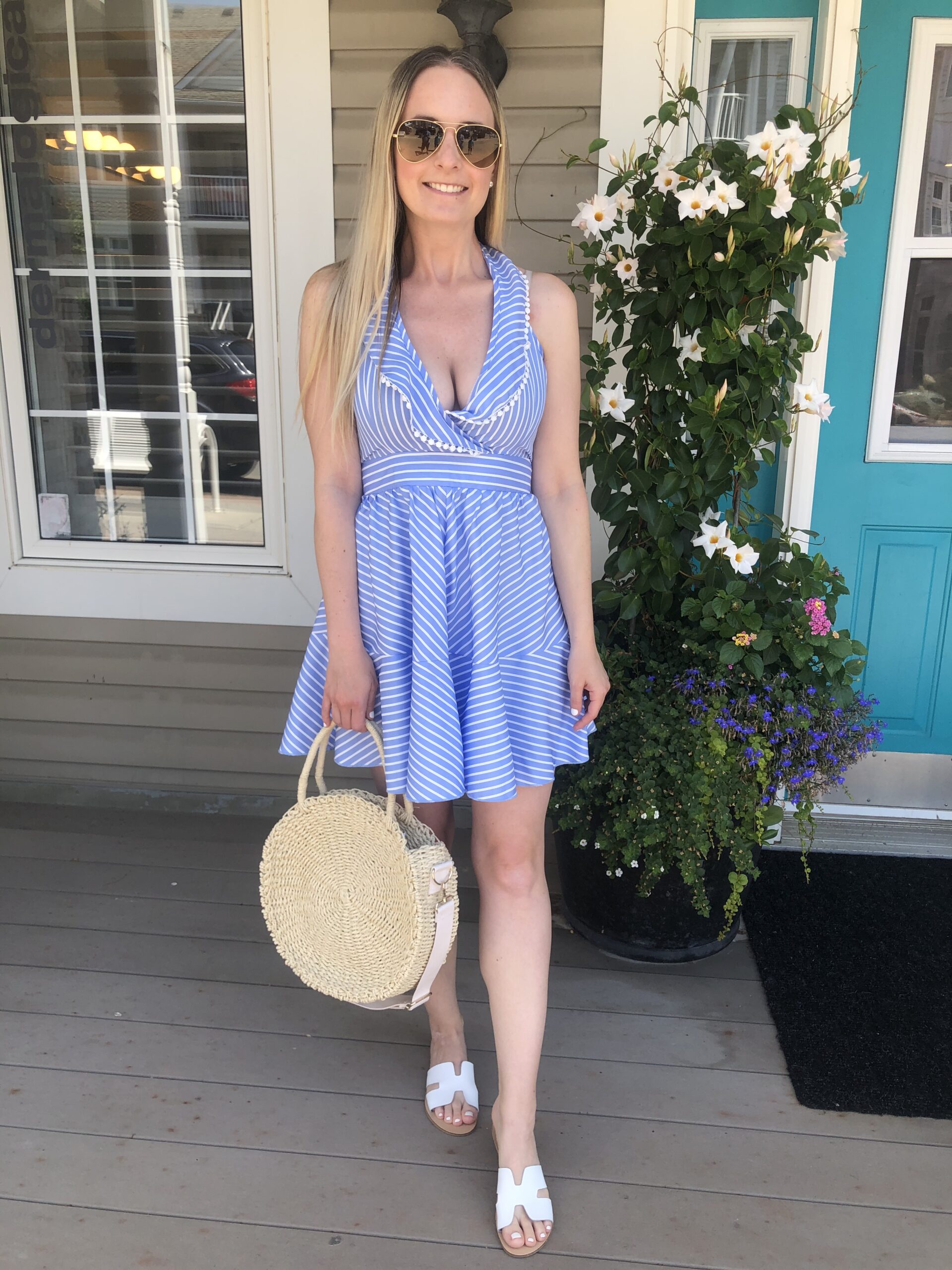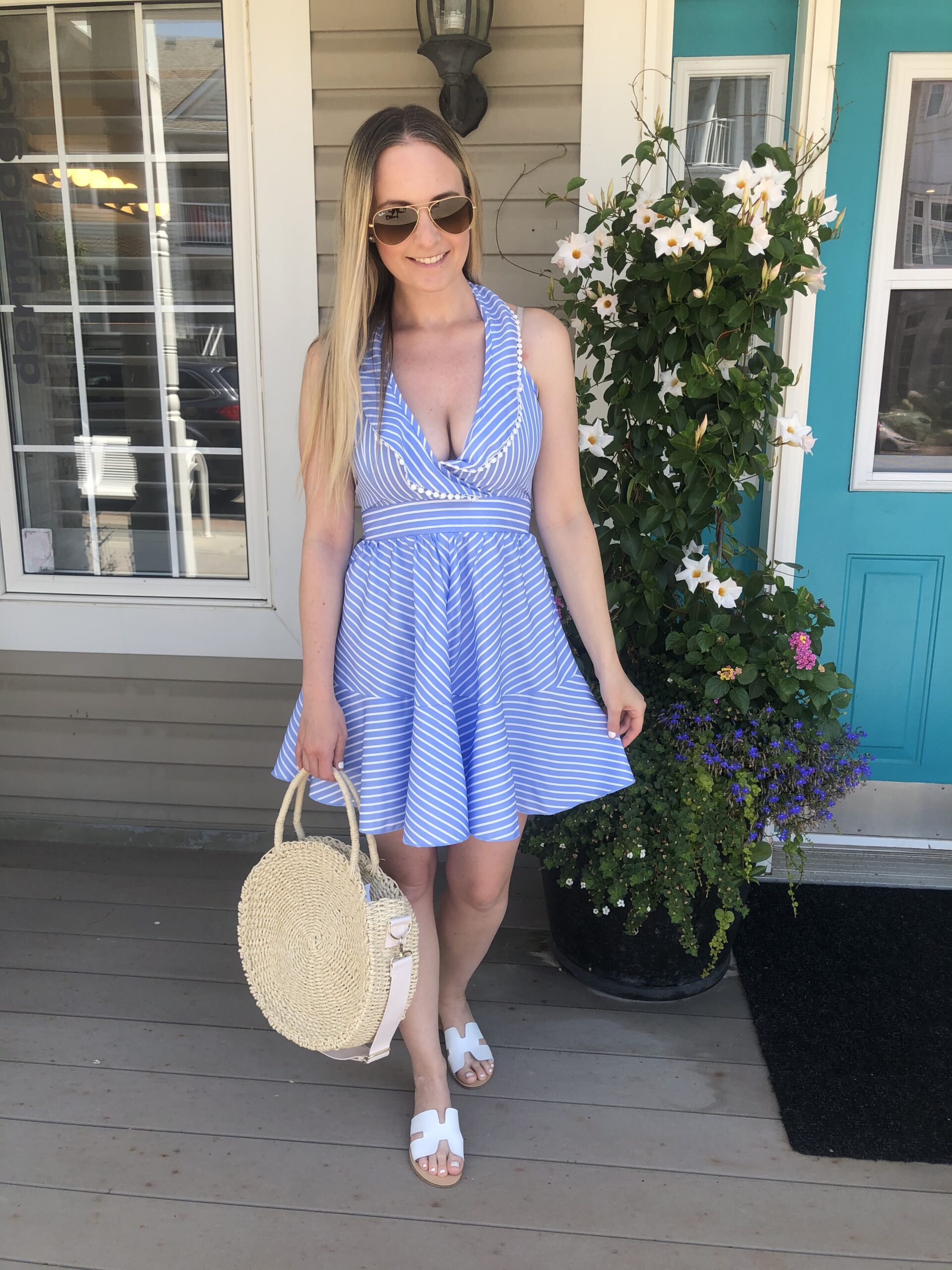 Dress: Shein (similar/similar/similar)   Shoes: Steve Madden    Bag: Gap (similar)  Sunglasses: Ray ban
Is it just me, or did the summer just fly by?! We didn't get around to do half of what we had planned for the summer because of COVID, which is such a shame since the weather was so perfect. As the school year approaches, while I am still nervous, I am also excited to get back into routine, and for the kids to see their friends again.
When I saw this dress, I knew it would be perfect for summer. Who doesn't love white and blue stripes? Plus add in some ruffles, and you've got a really cute dress. I should have taken a photo of the back, because it's an open back, and ties up into a bow around the neck. Let's not forget about the cute little pom poms on the trim of the ruffles as well.
Shein gave me a code for you guys if you wanted to grab this dress, or if you see something else you love. Use code LLSW15 for 15% off your order.