Trying to keep my kids entertained during the pandemic has been a bit of a challenge. In the mornings they do their school work, but in the afternoons when they get free time to play, they are always looking for something new and fun to do.
These new toys from Hasbro have definitely been keeping them amused.  If you're on the hunt for new toys to keep self-isolation fun for your little ones, these are my kids favourites!
Play-Doh can keep my kids entertained for hours- especially my daughter. This Cluck-a- Dee Feather Fun Chicken has been a real hit! This set comes with 4 barnyard- themed Play-Doh containers, a feather cutter, a shaving tool to shave her neck, an egg mold for laying eggs, and a leaf cutter.
My daughter has so much fun playing with this chicken, She loves adding different colours of Play-Doh to the feather cutter, so that it will sprout different colour feathers when she presses down the chicken's head. She get so excited about this little secret compartment in the chicken's back where she can add the Play-Doh shaped egg she made out of the mold, so the chicken can lay an egg. She also loves toys that make noise, but boy does she find it hilarious pressing down the chicken's head to hear it make cute clucking sounds!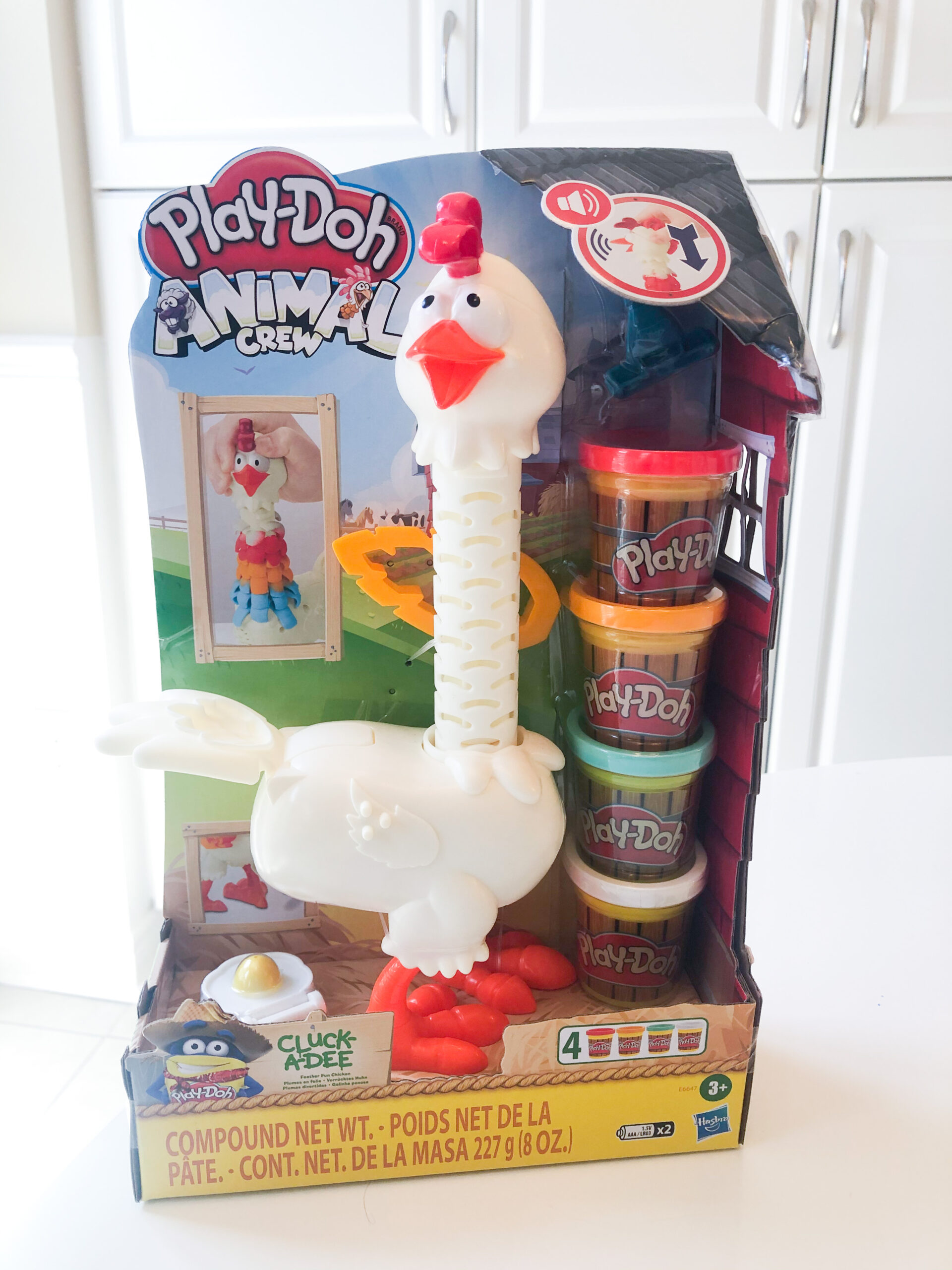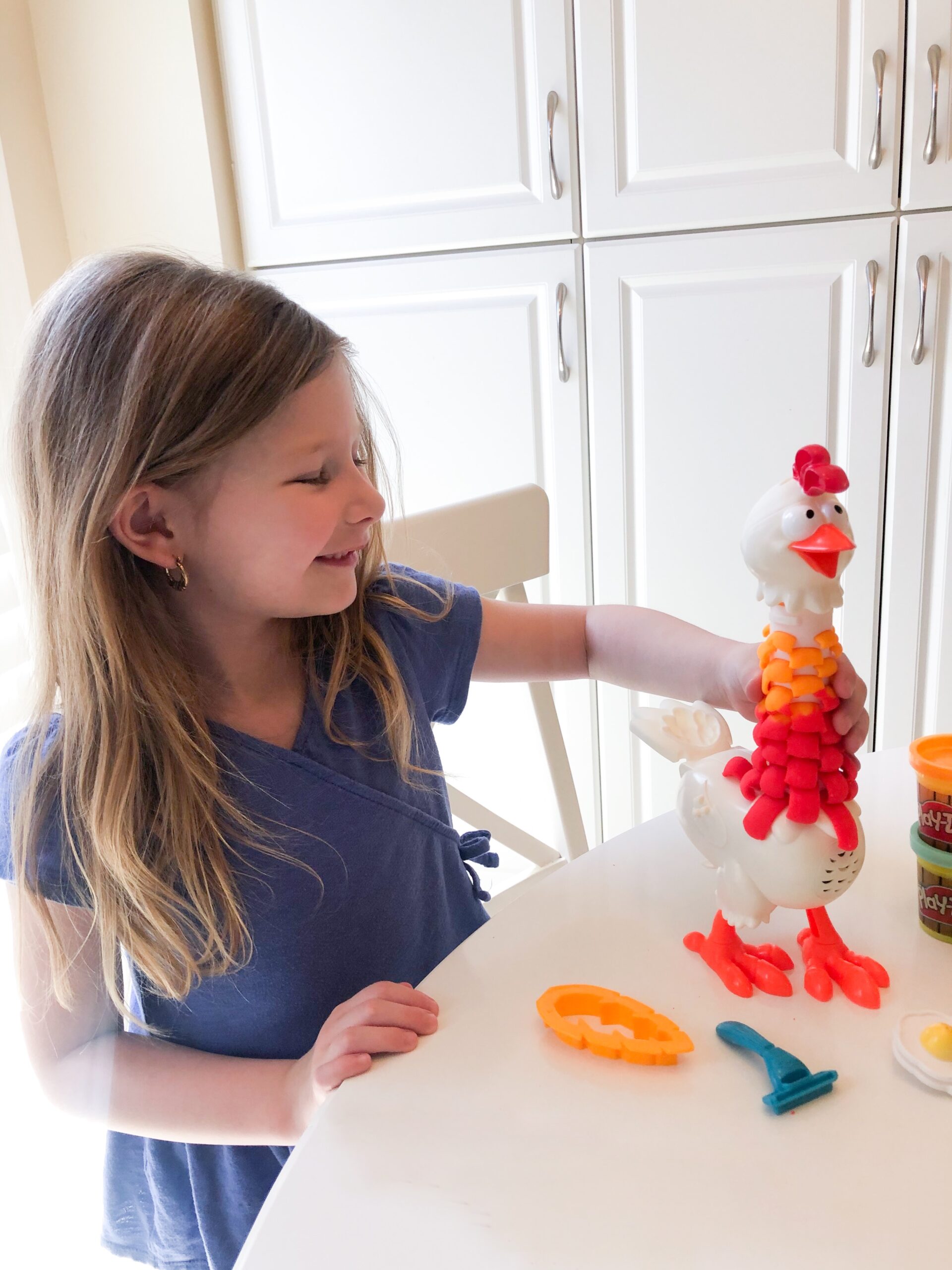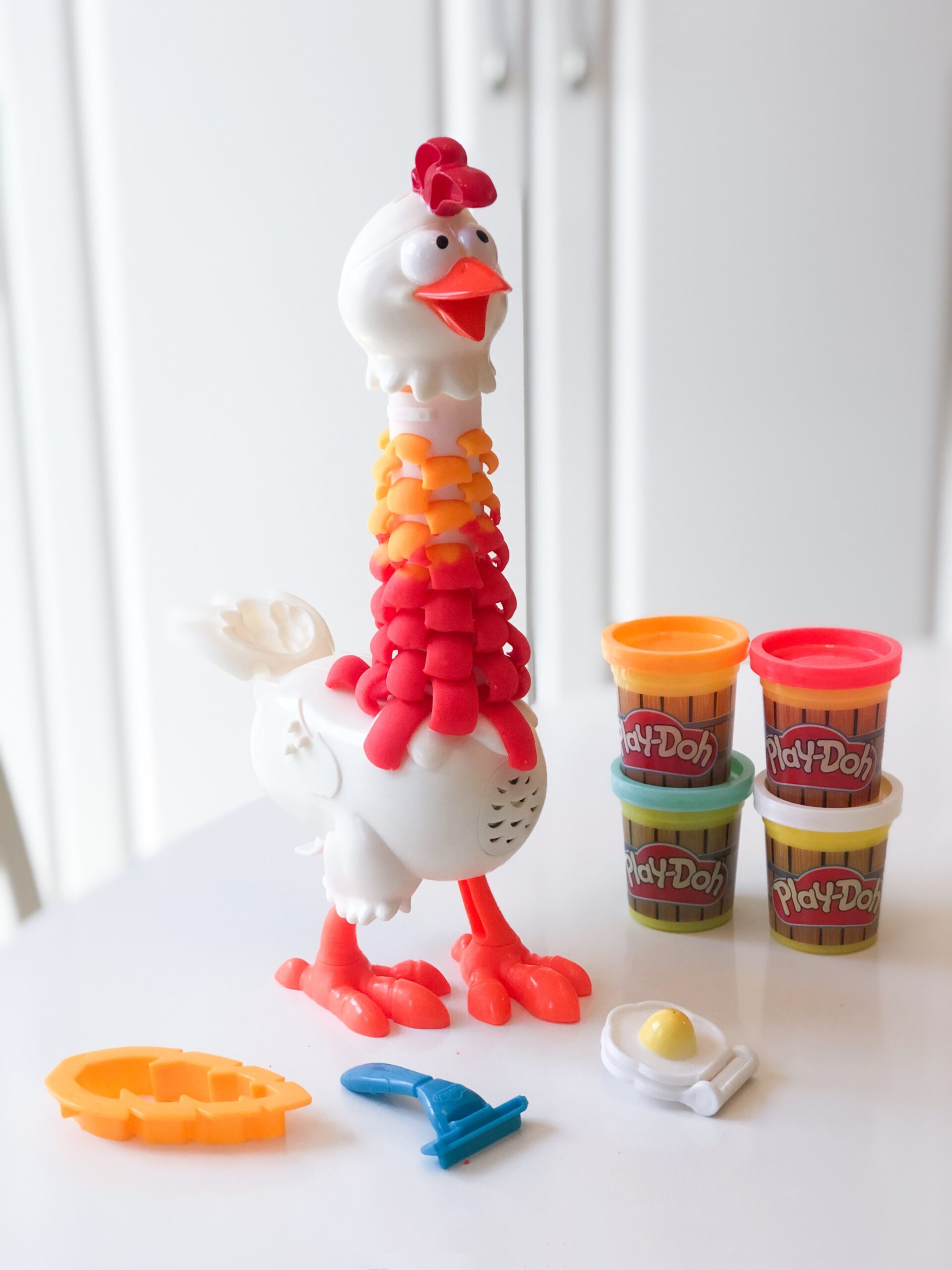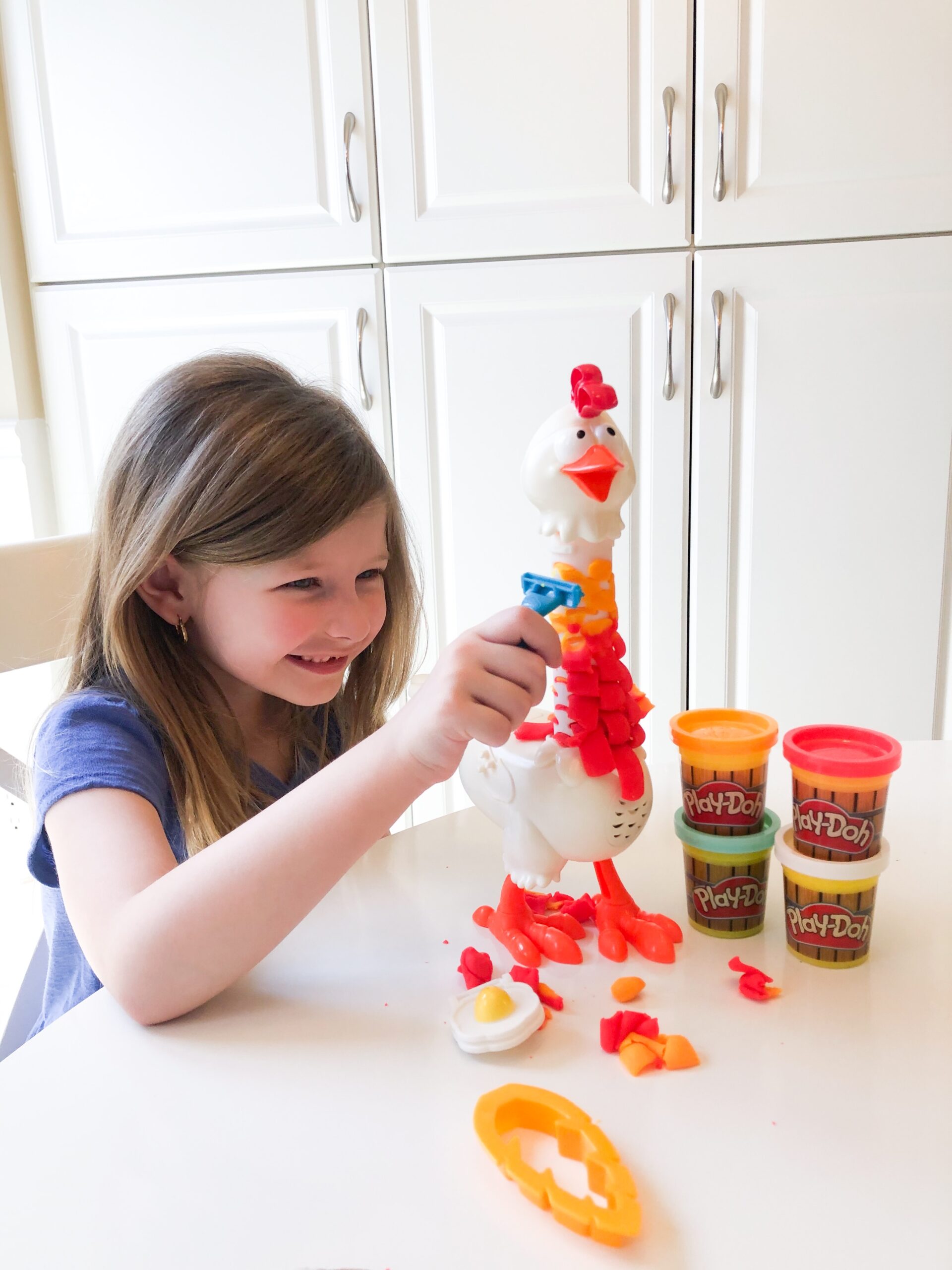 Mr. Potato Head was a favourite when I was a kid, but it didn't make any noise like this one! Mr. Potato Head Movin' Lips is an interactive toy that plays over 40 phrases & songs! The set includes a Mr. Potato Head, 2 arms, 2 ears, eyes, nose, hat, and 2 mouths.
To hear him talk or sing a song, you just have to attach one of his magnetic mouths to his mouth area, and press the buttons. My daughter loves putting the red lips on him, and dance to his songs. She finds him so funny how his mouth moves from side to side when he talks and sings. Also, when you remove his lips he mumbles until you give him his lips back. It's so cute!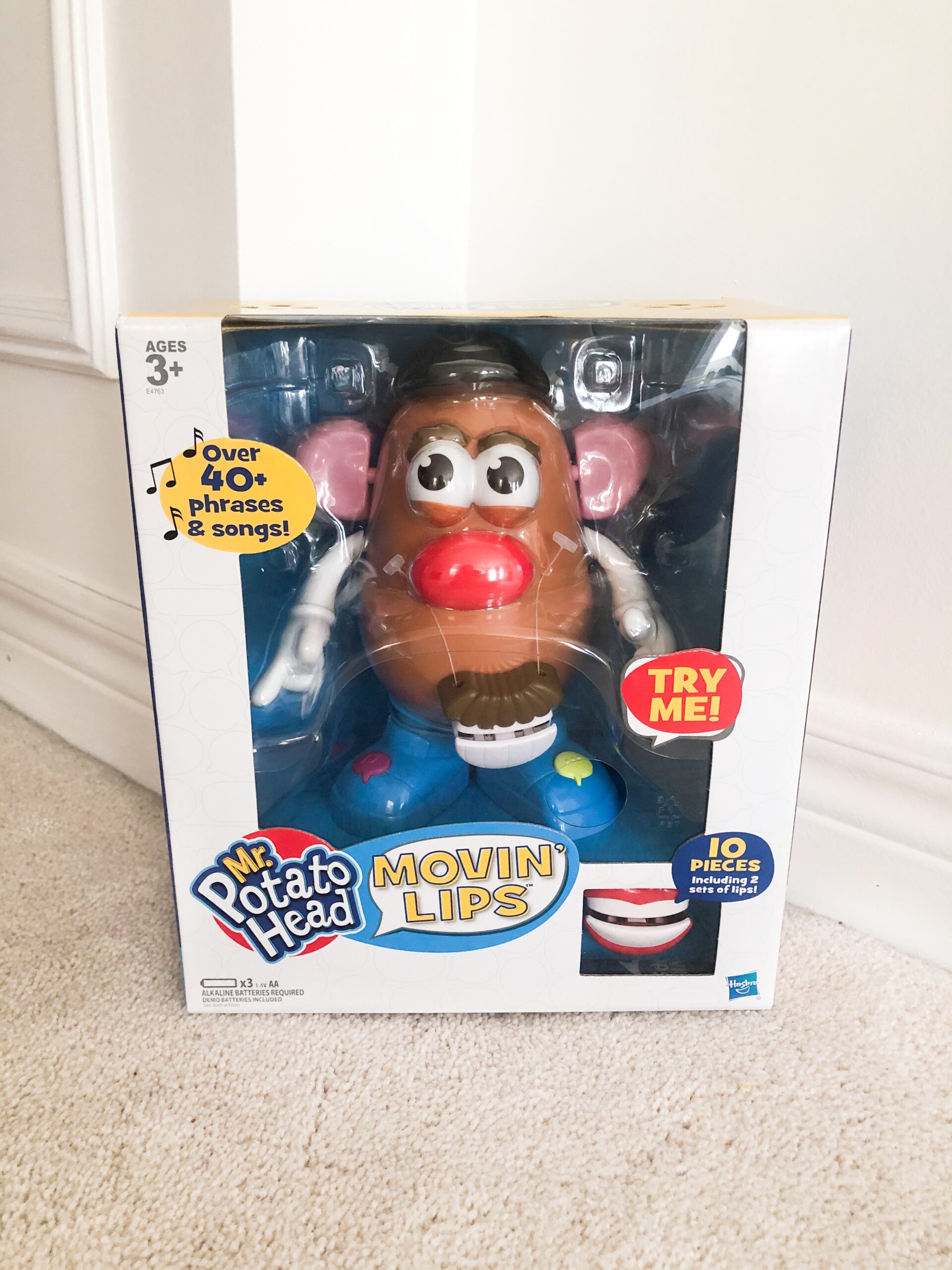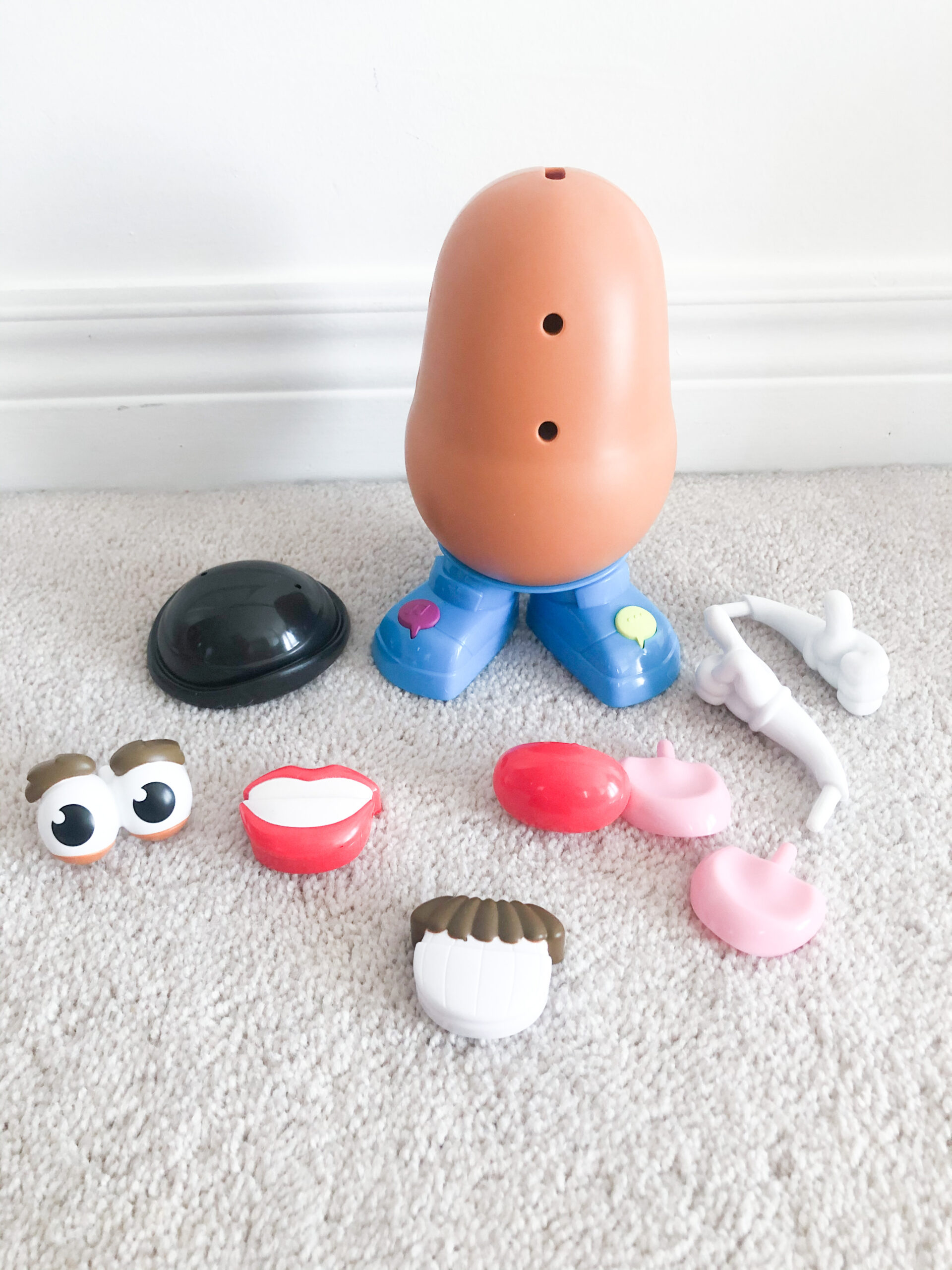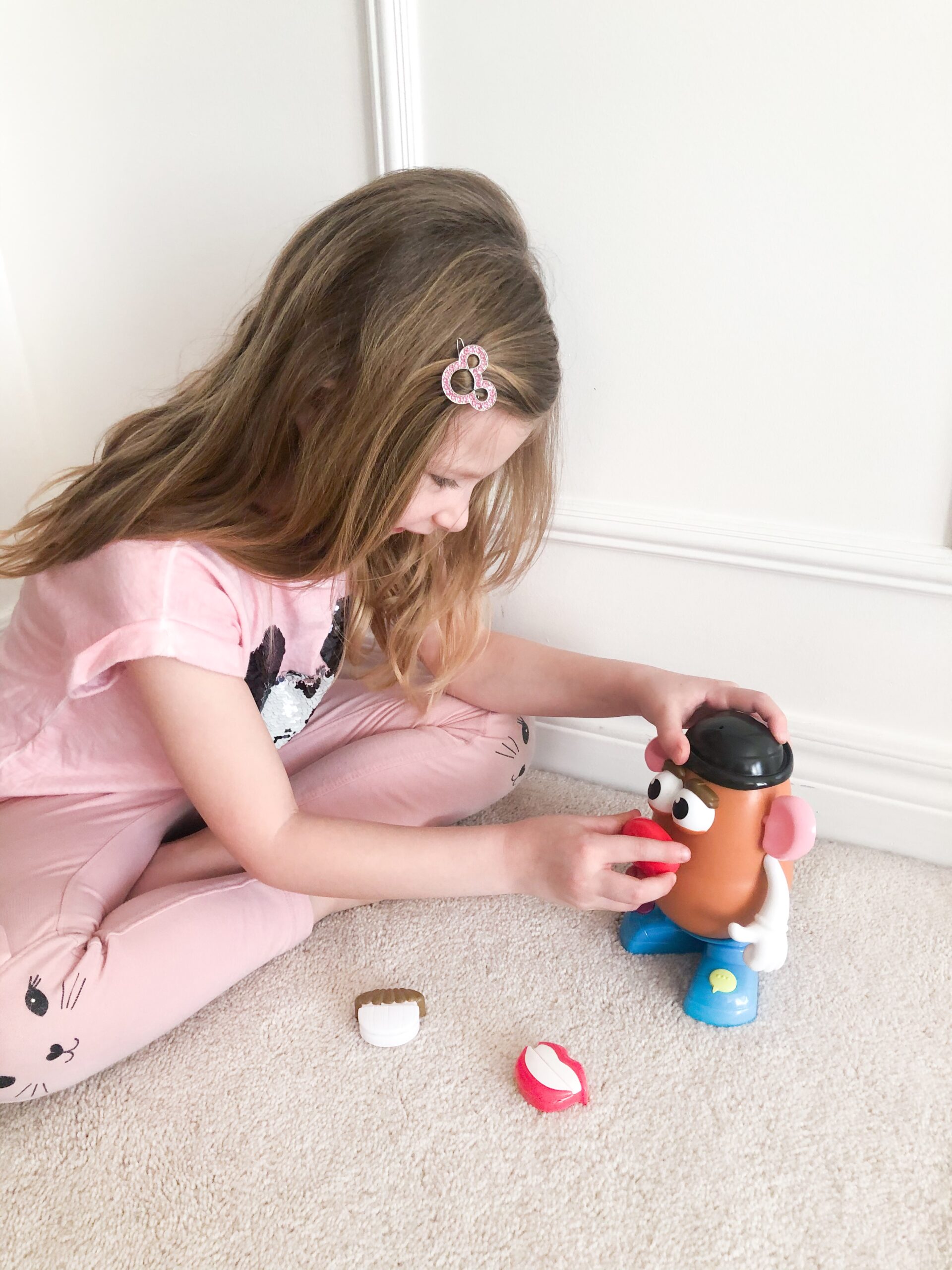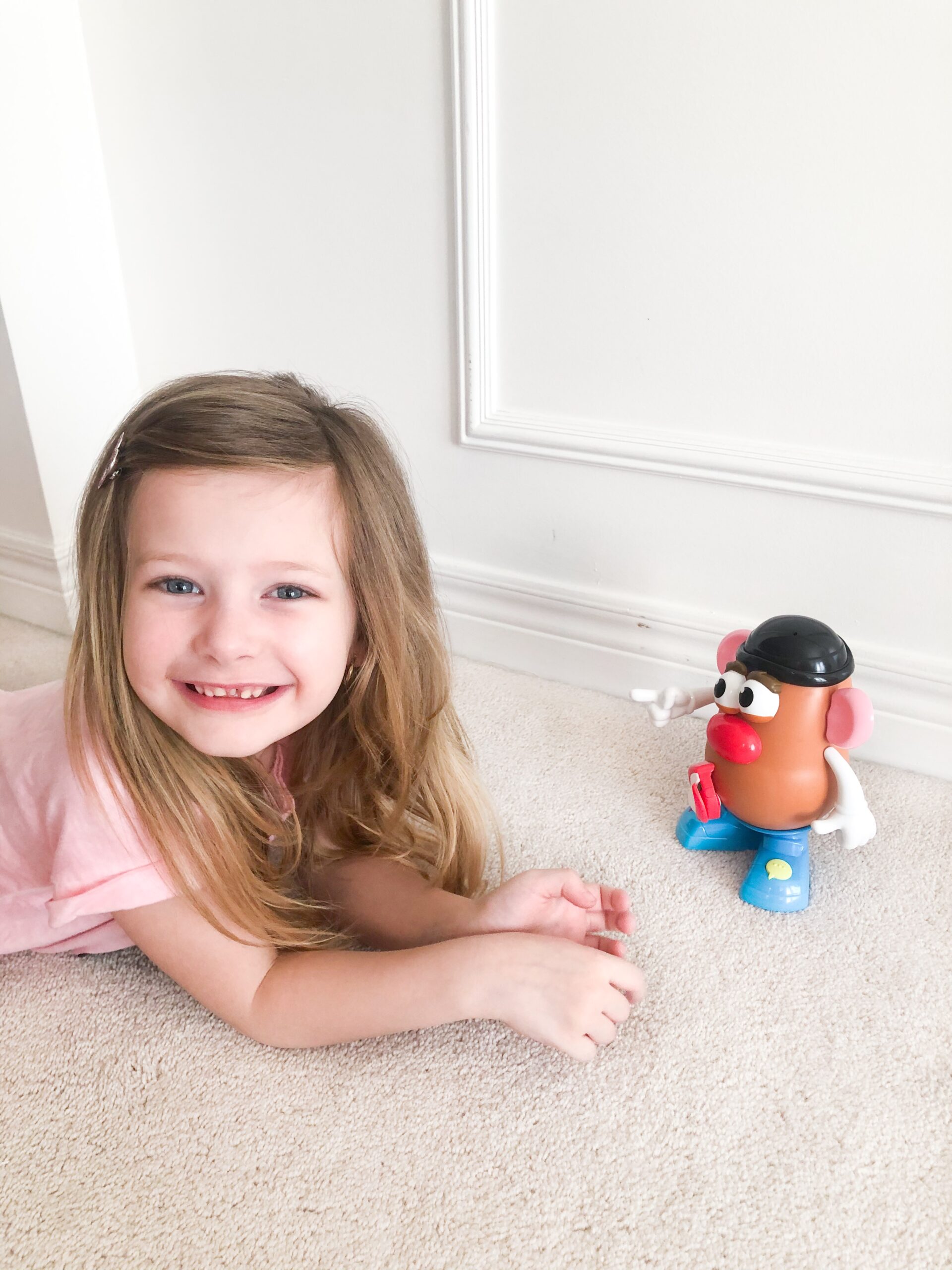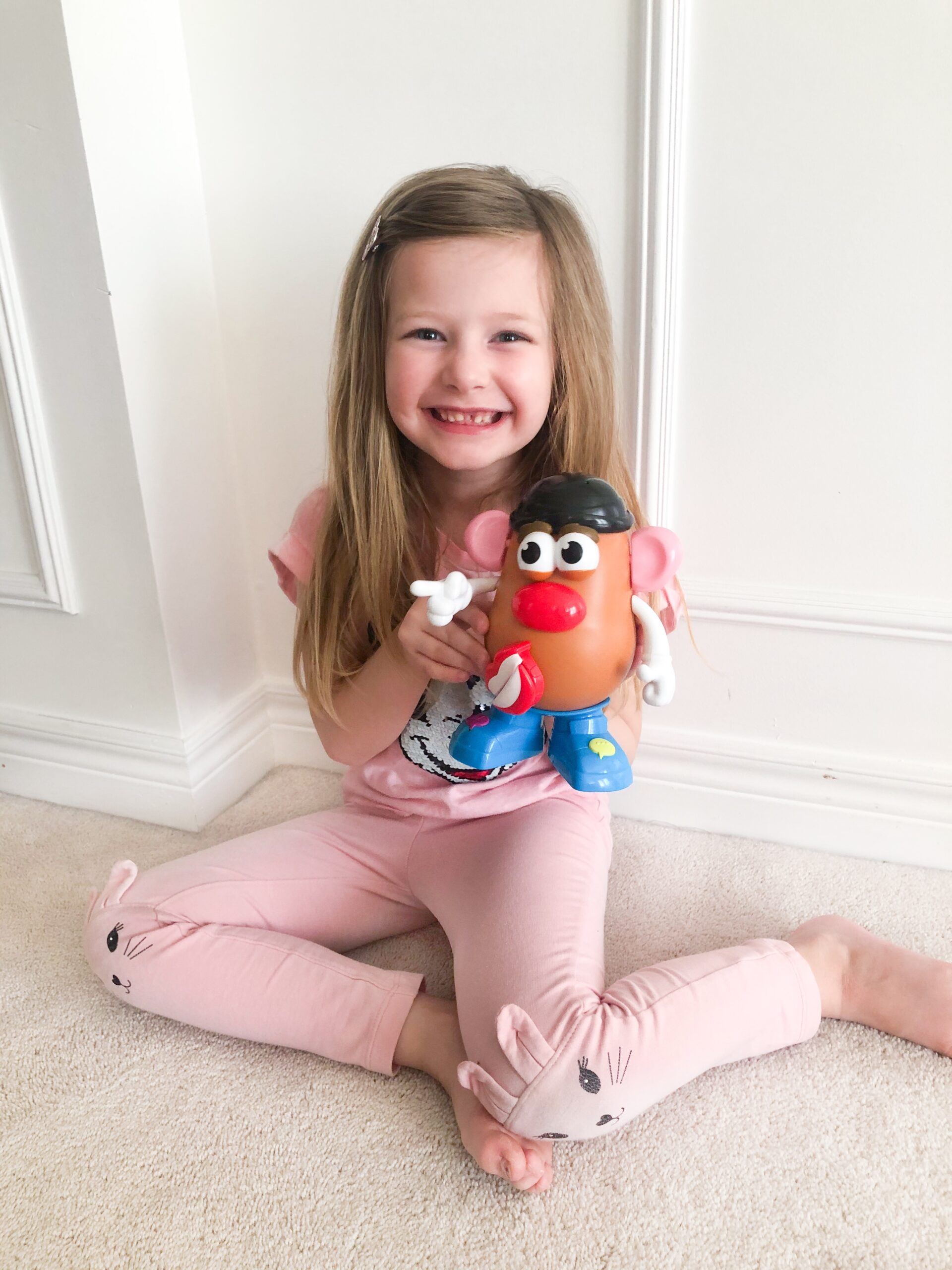 When my son wants to get outside for some fun, he always reaches for his Nerf dart blasters. He has a few of them which of course are all Fortnite, and loves to play with them in the backyard.
This Nerf Fortnite SMG-E Motorized Dart Blaster is his newest one that has a 6 Dart Clip, and 6 Nerf Elite Darts. He loves to pile up plastic cups and see how many he can get down with his dart blaster. I actually find it so much fun as well, I like to enjoy in!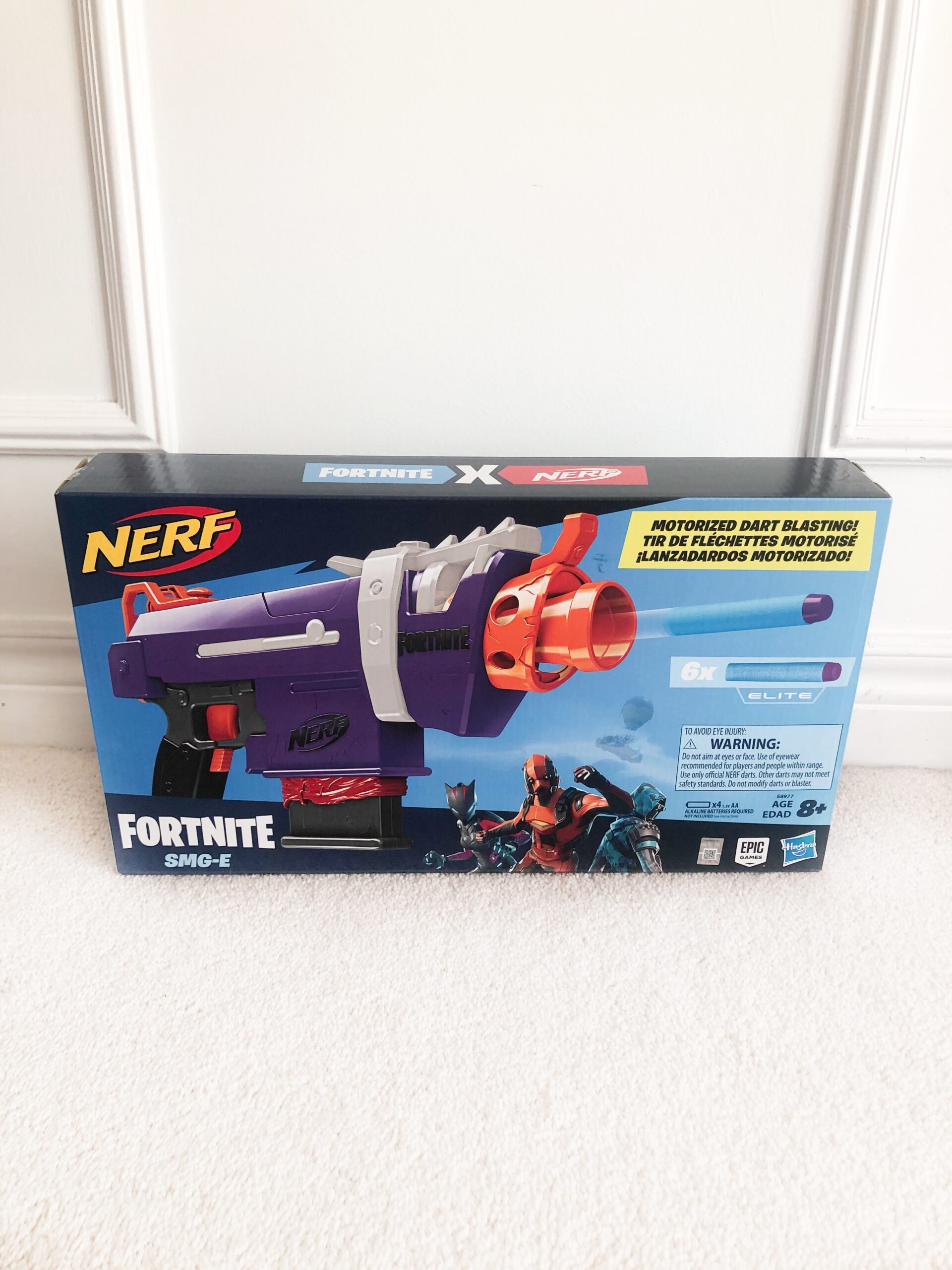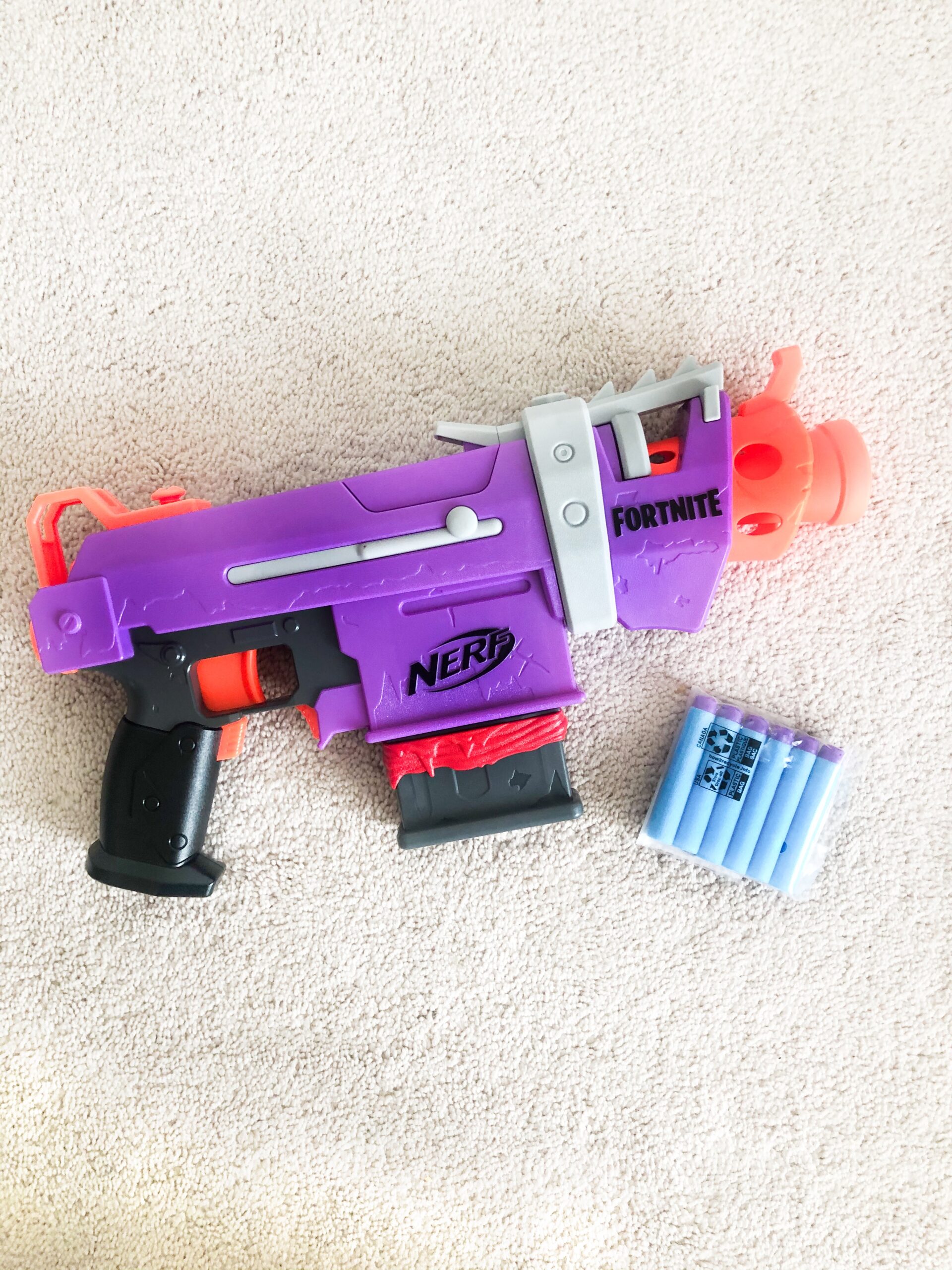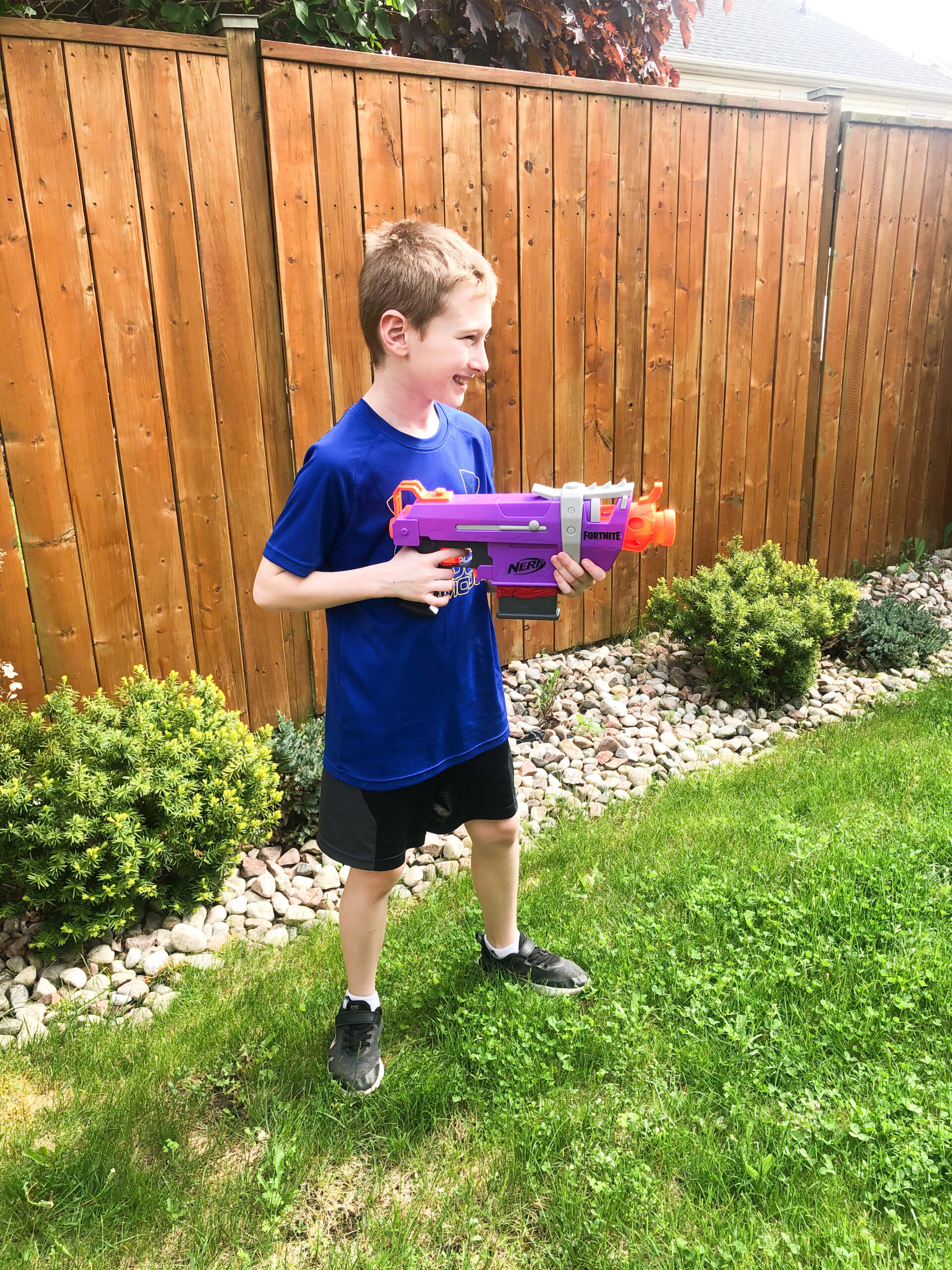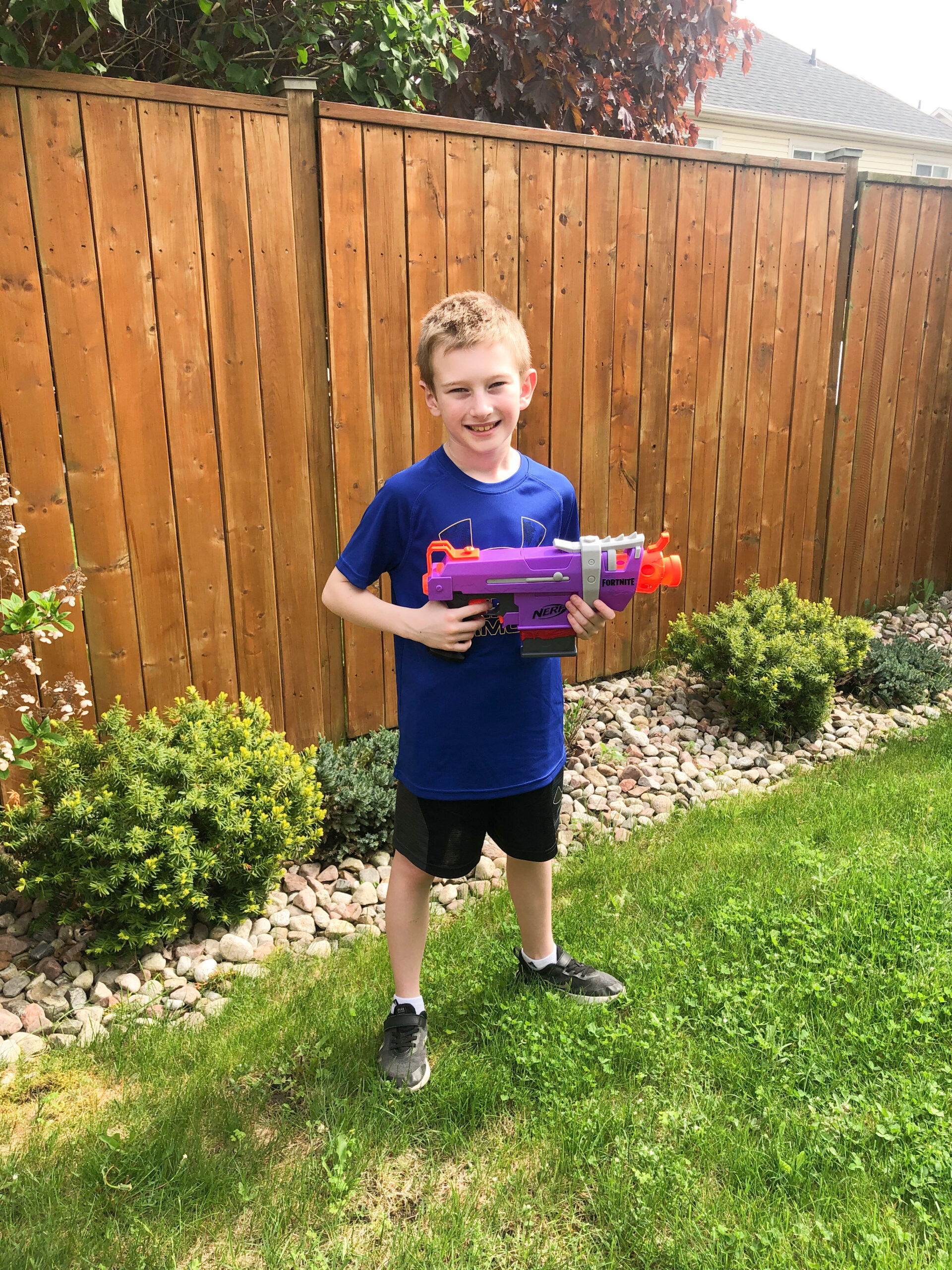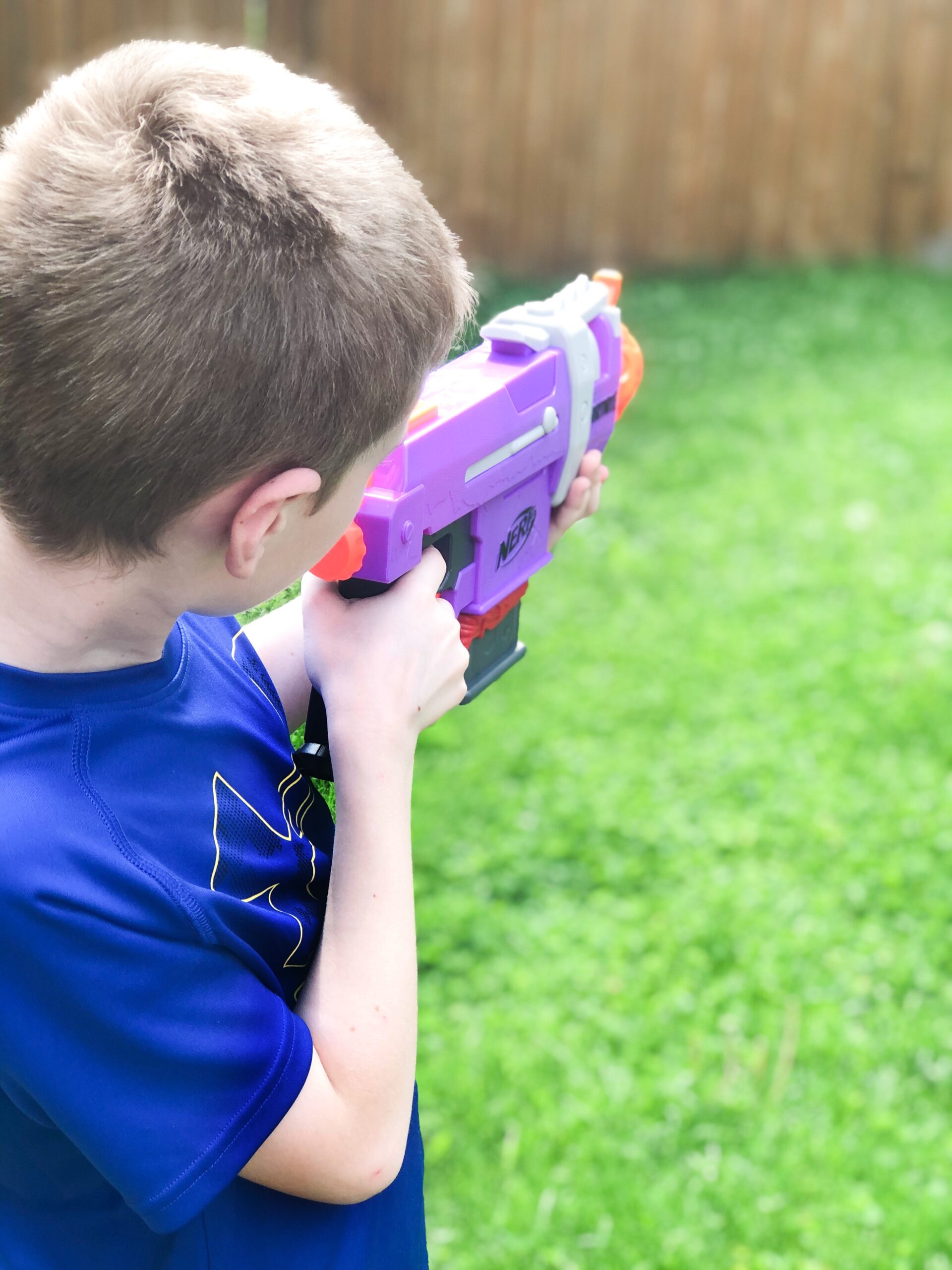 Not only does my daughter love pretend play, but she is also obsessed with baby dolls so this Baby Alive Happy Hungry Baby is a win win! She loves to be a mommy, and this baby really makes her feel like she is. The Baby Alive doll moves, talks, eats, drinks, and even pees and poops!
She comes with 2 powdered doll foods that you just add water to, and using her special spoon she opens her mouth to take the food, and even says when she is all done! She has a little sippy cup too, and when she is done eating, and drinking it will be time to change her diaper! That's my daughter's favourite part, lol! Some of the things she says is: "Mama", "Love you Mama", "mmm baby hungry", "playtime", "Baby so sleepy" "I'm tired ", "Is it nap time?" she giggles, and laughs too.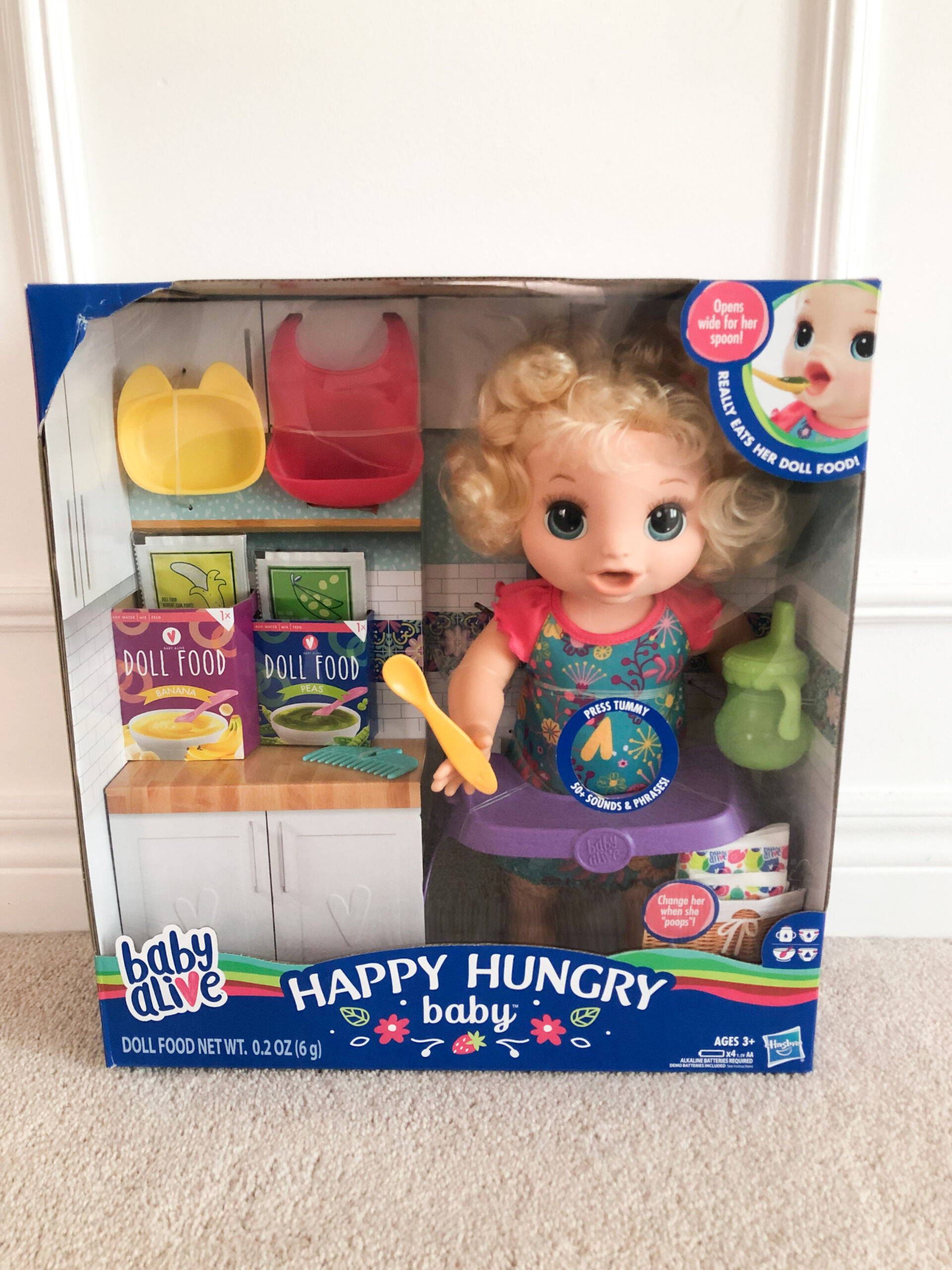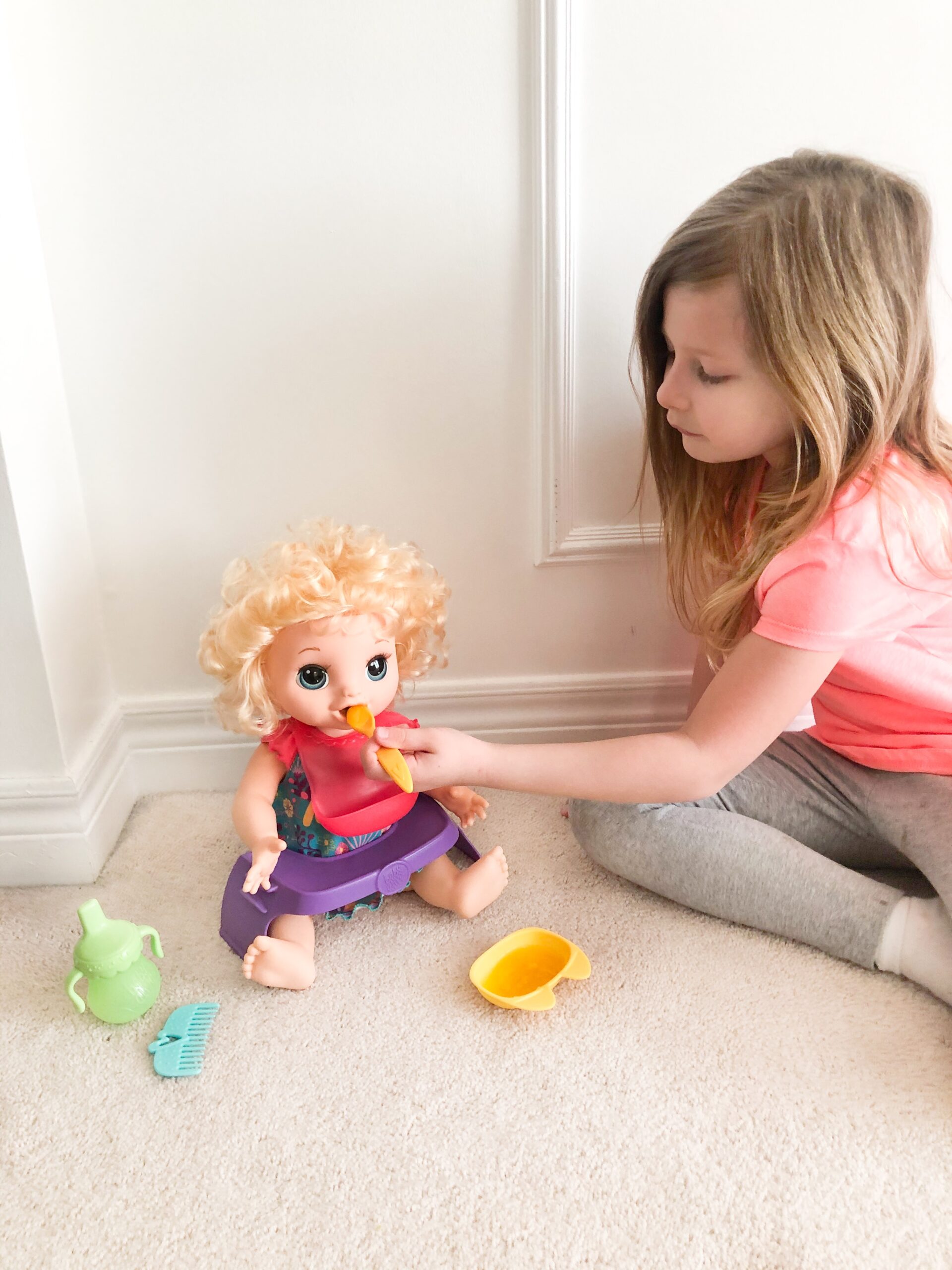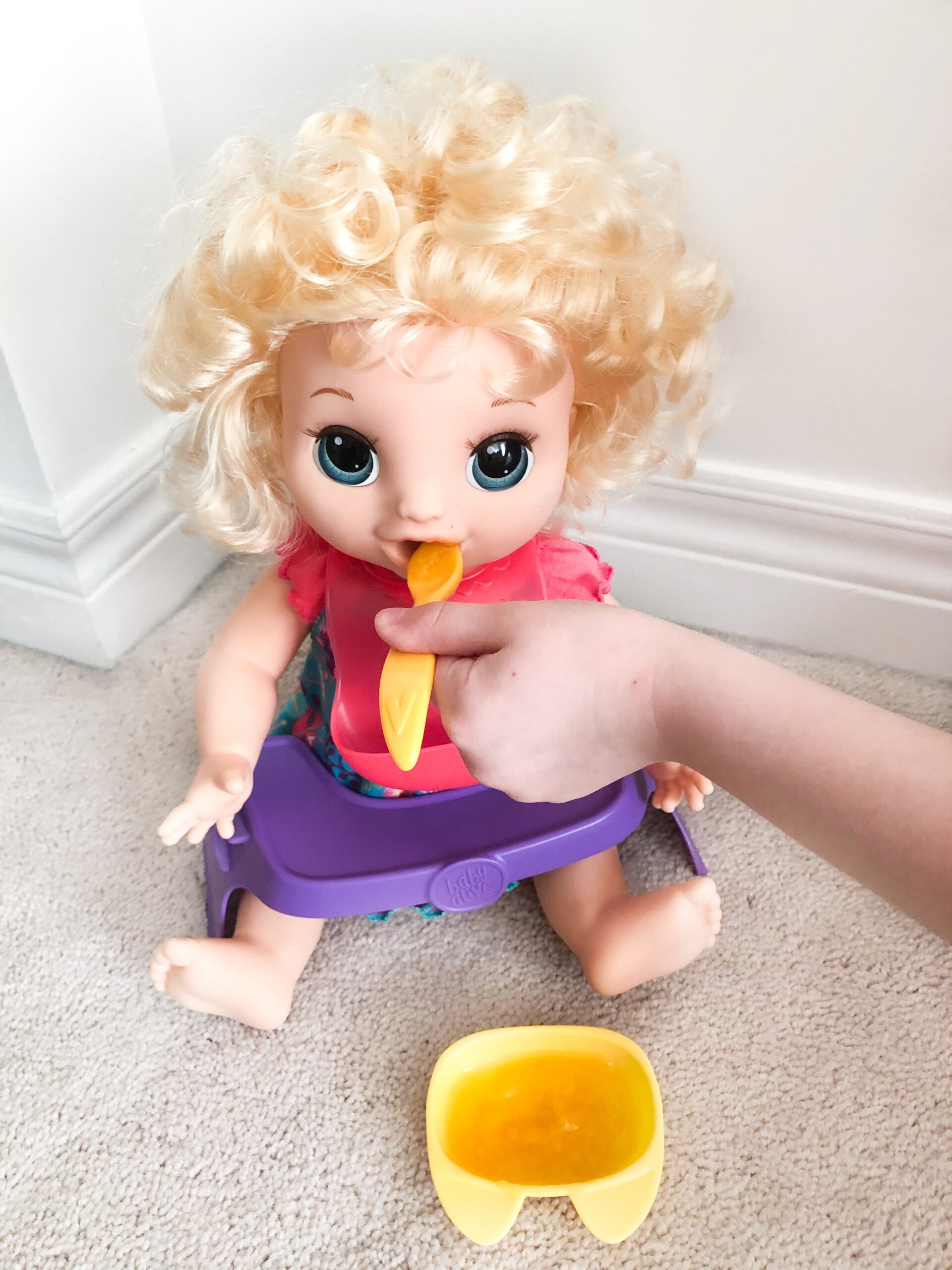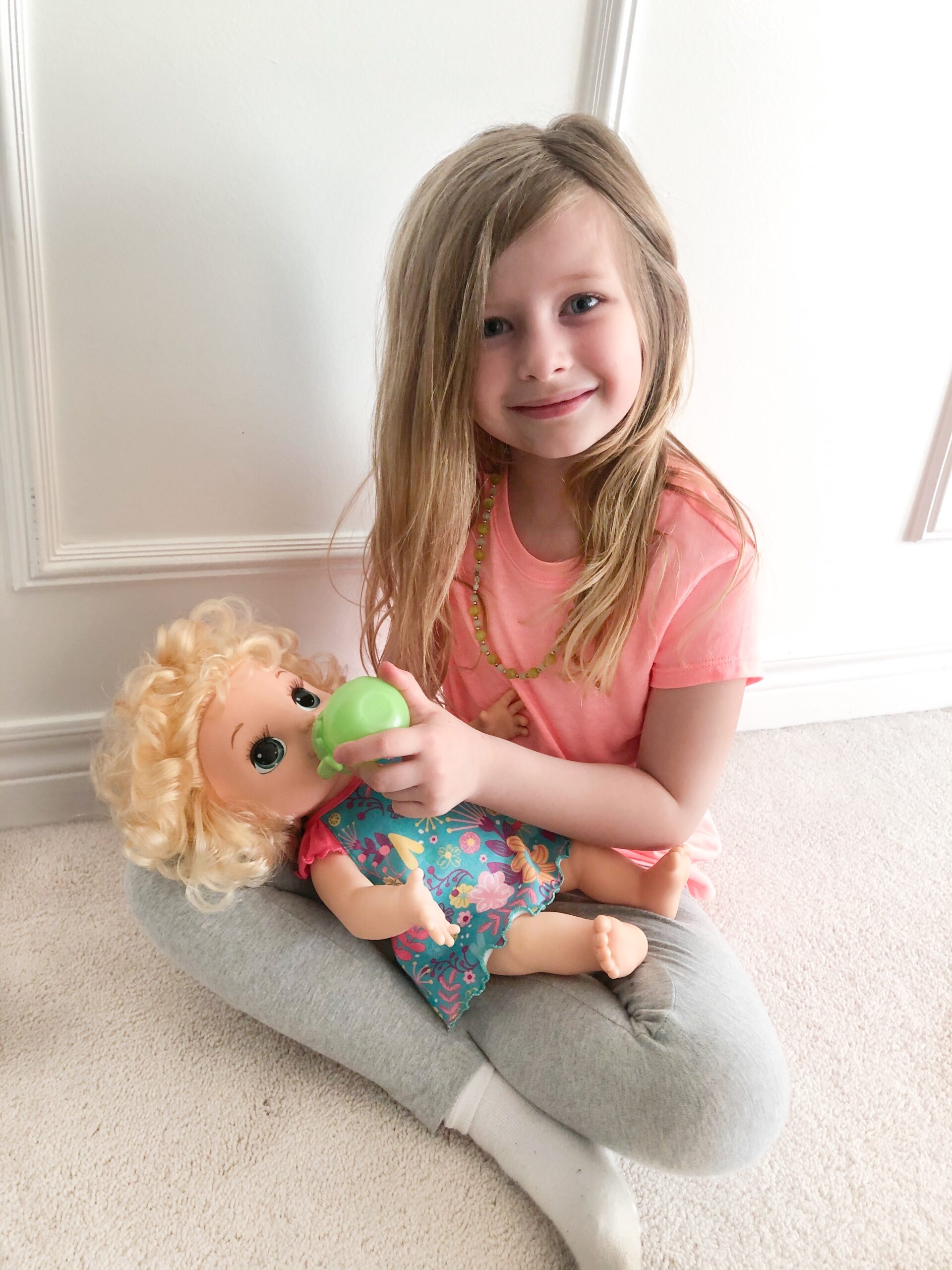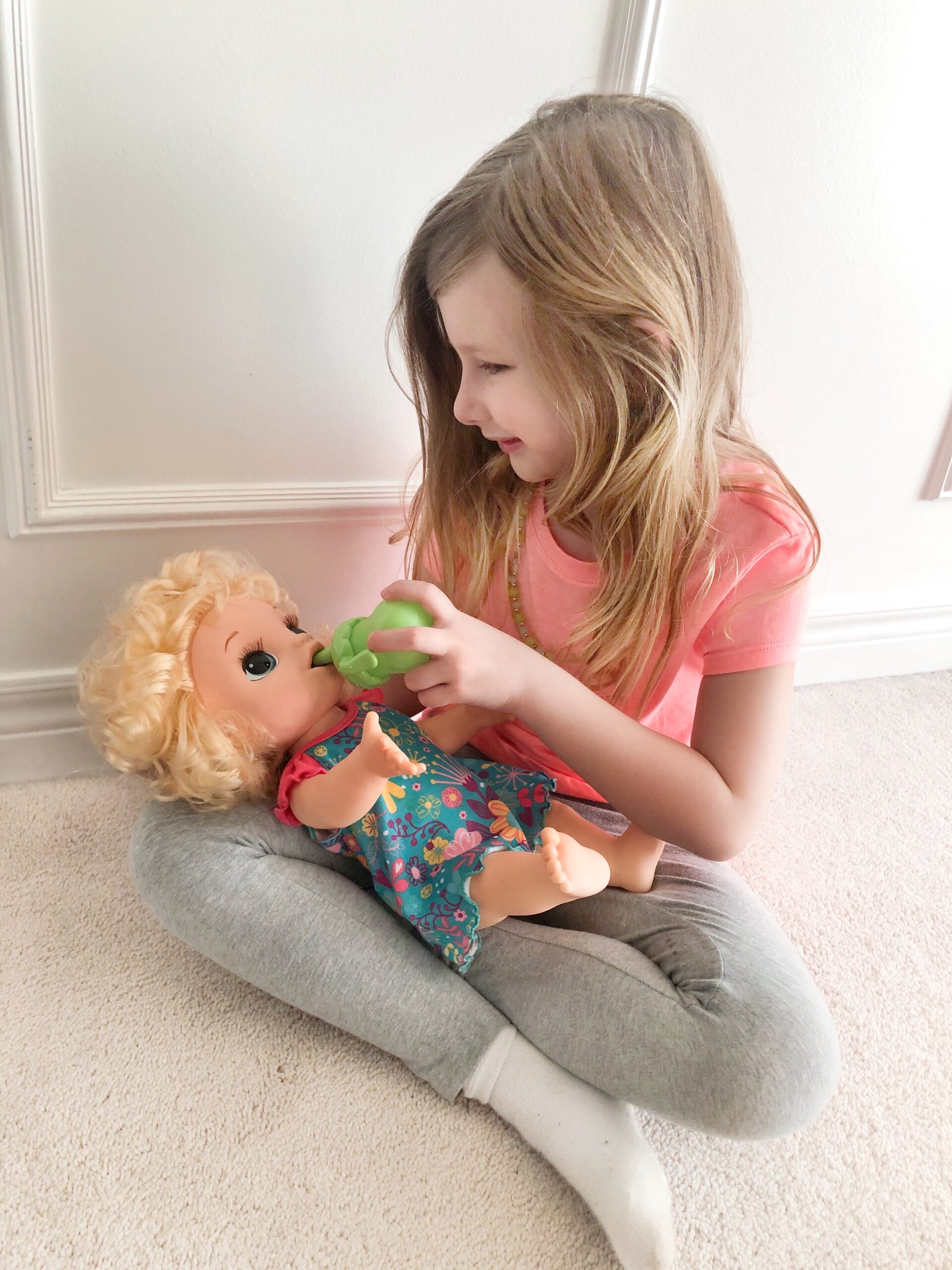 Perfection! This game is a family favourite in our house. We play it on the weekends all together a lot. The kids have so much fun! The object of the game is to try and get all 25 shapes into their matching holes before the timer is up, and then the tray pops up. Usually the kids like to play against each other to see who will get the shortest time.
This game is also great for learning their shapes, hand-eye coordination, and being able to focus. Definitely a great game for the whole family to enjoy!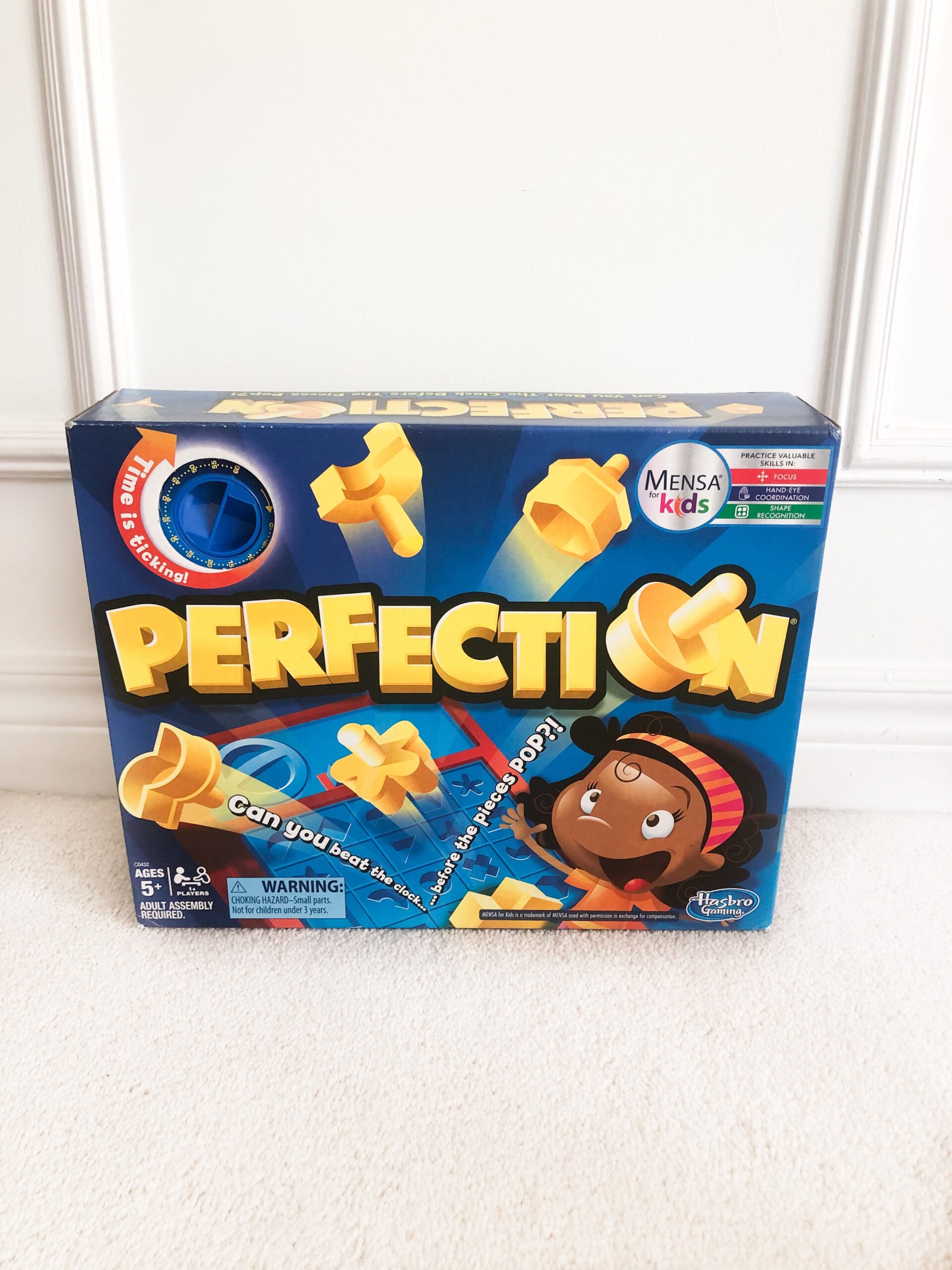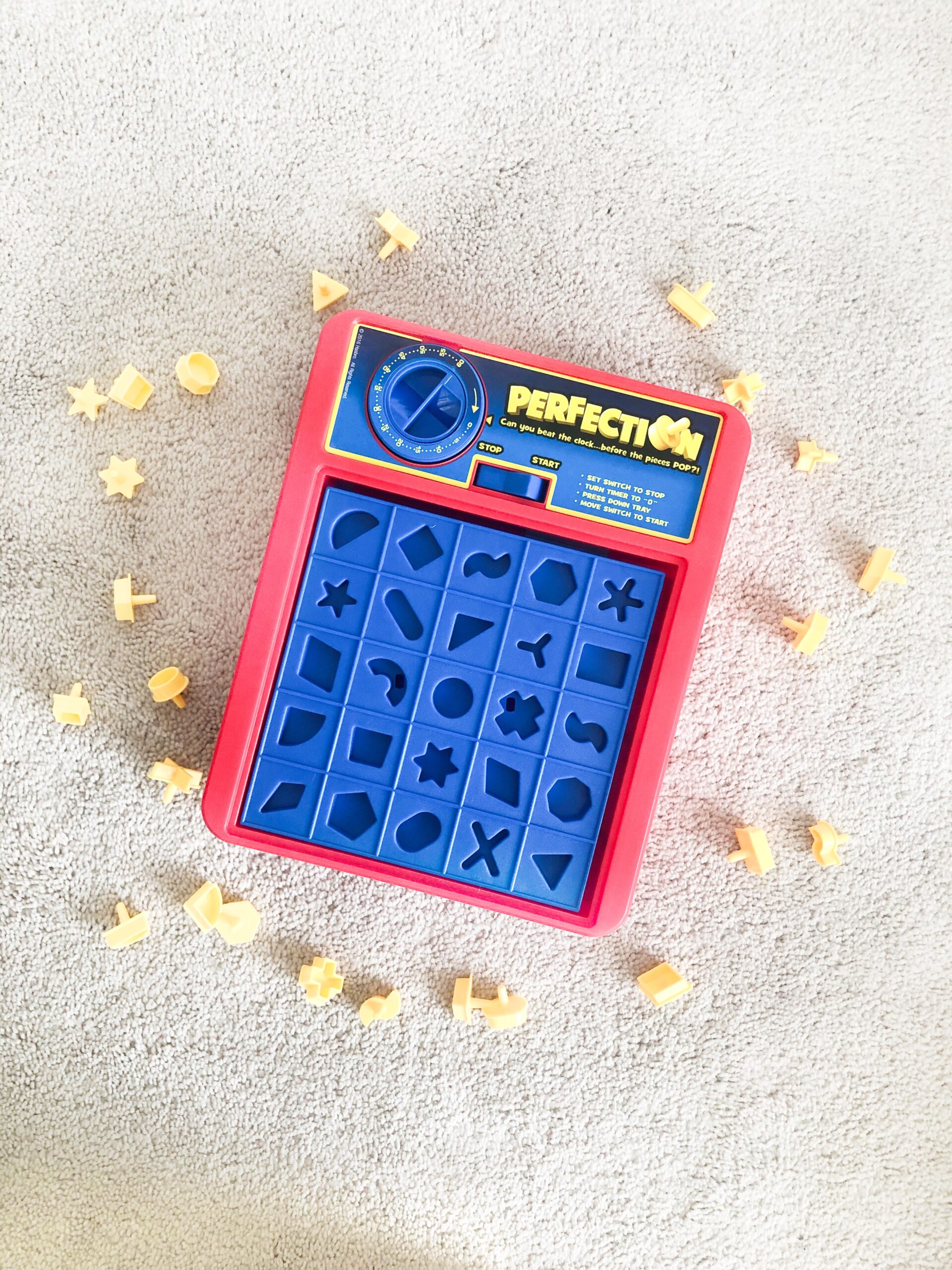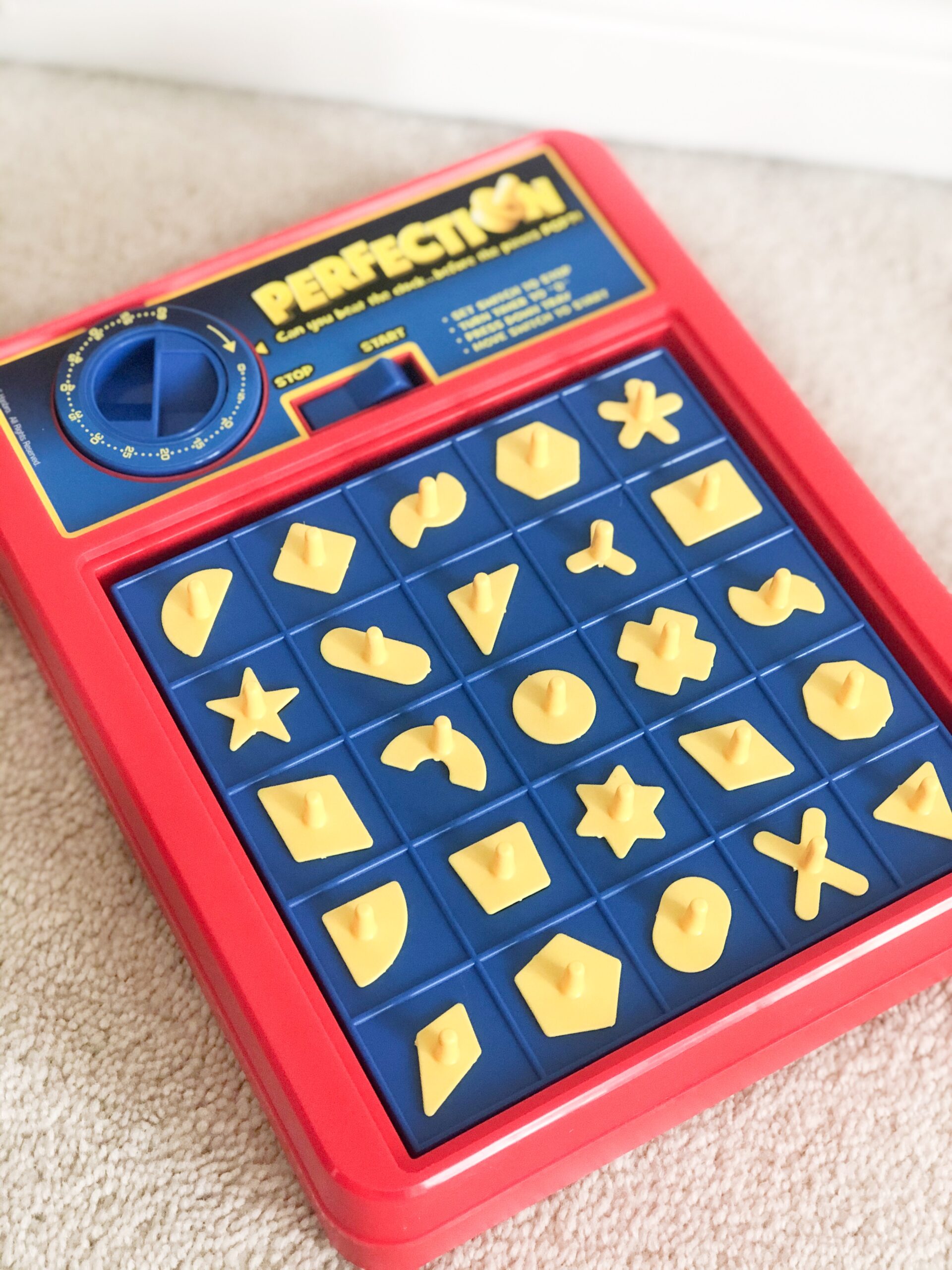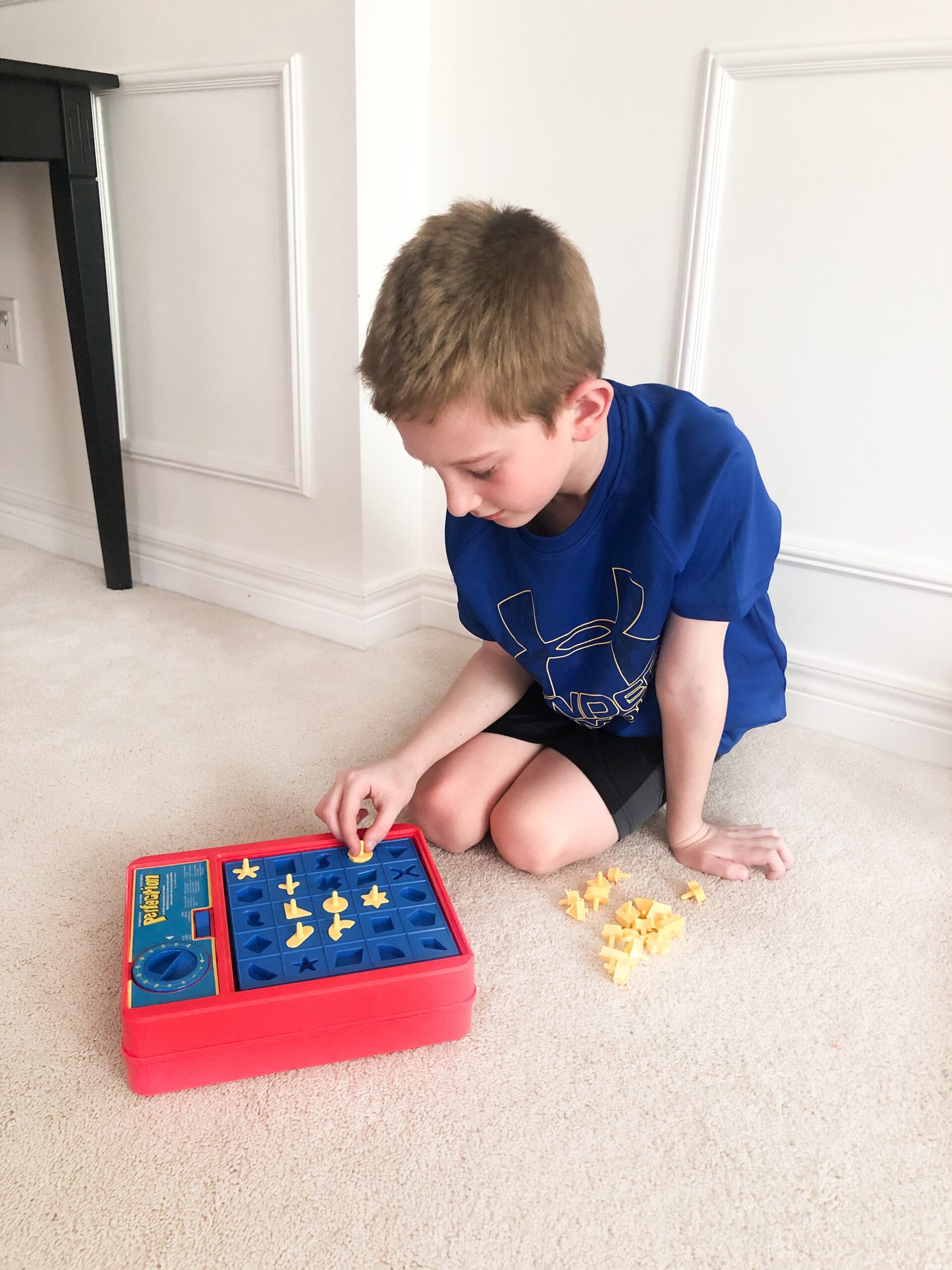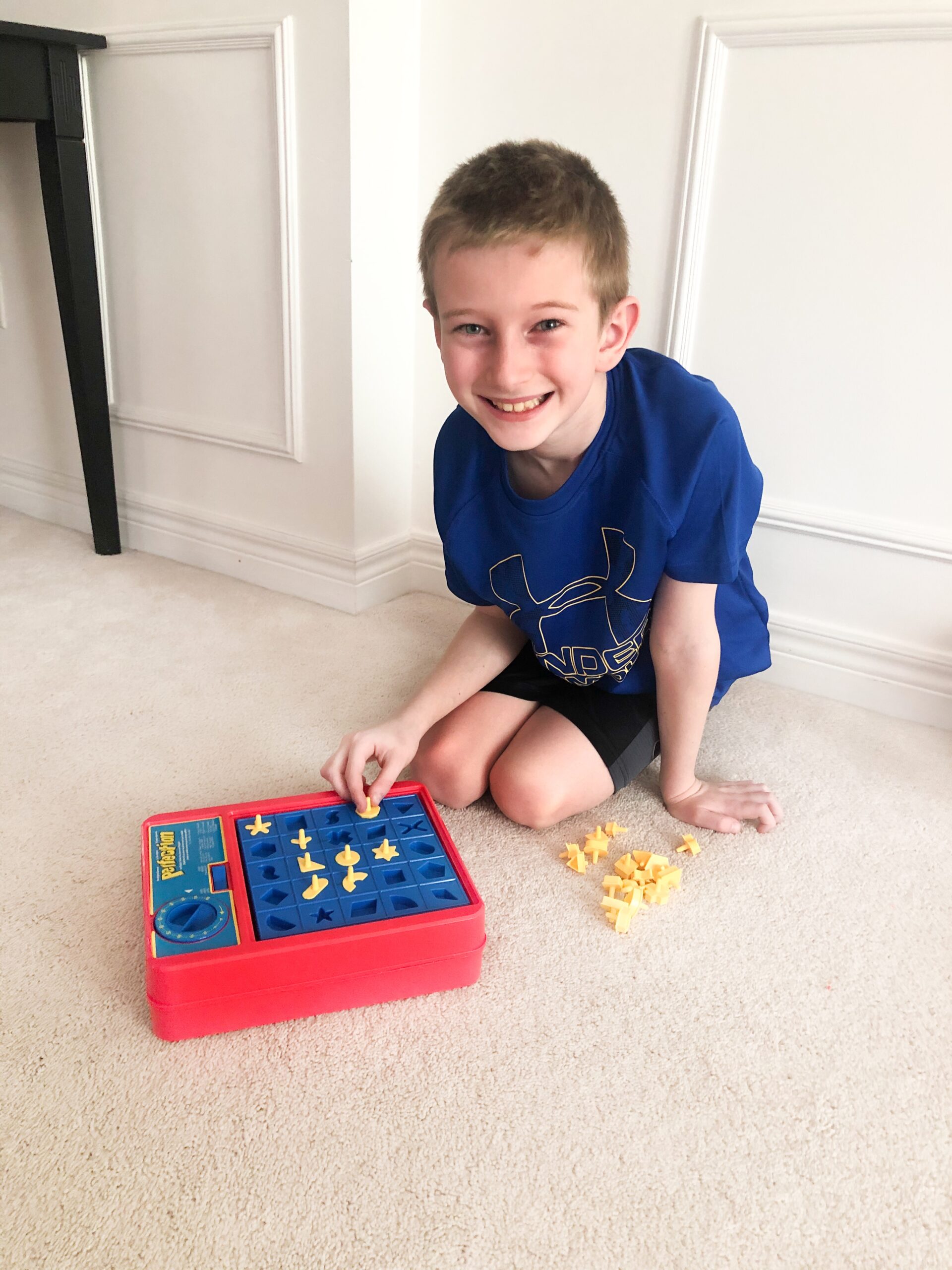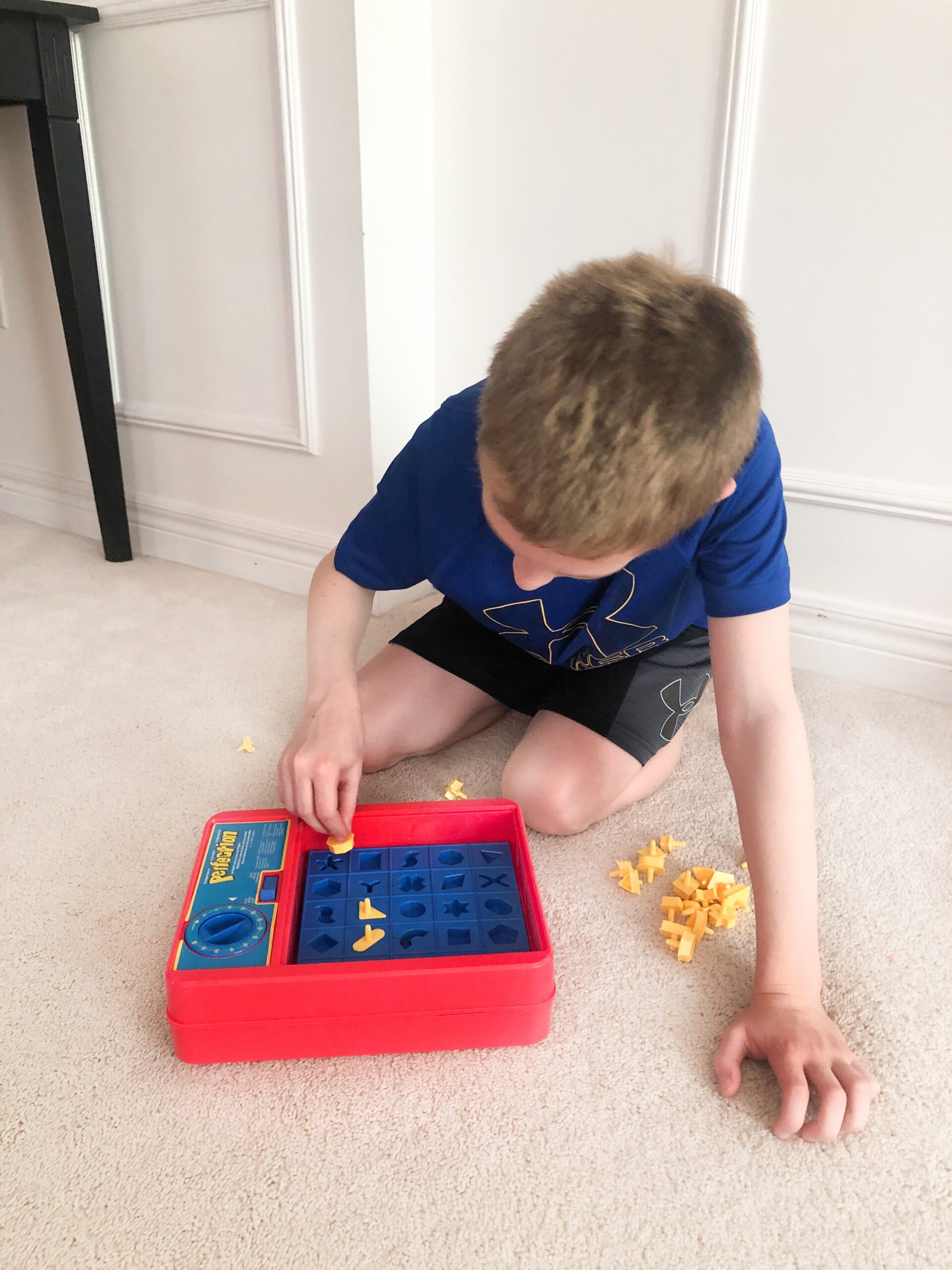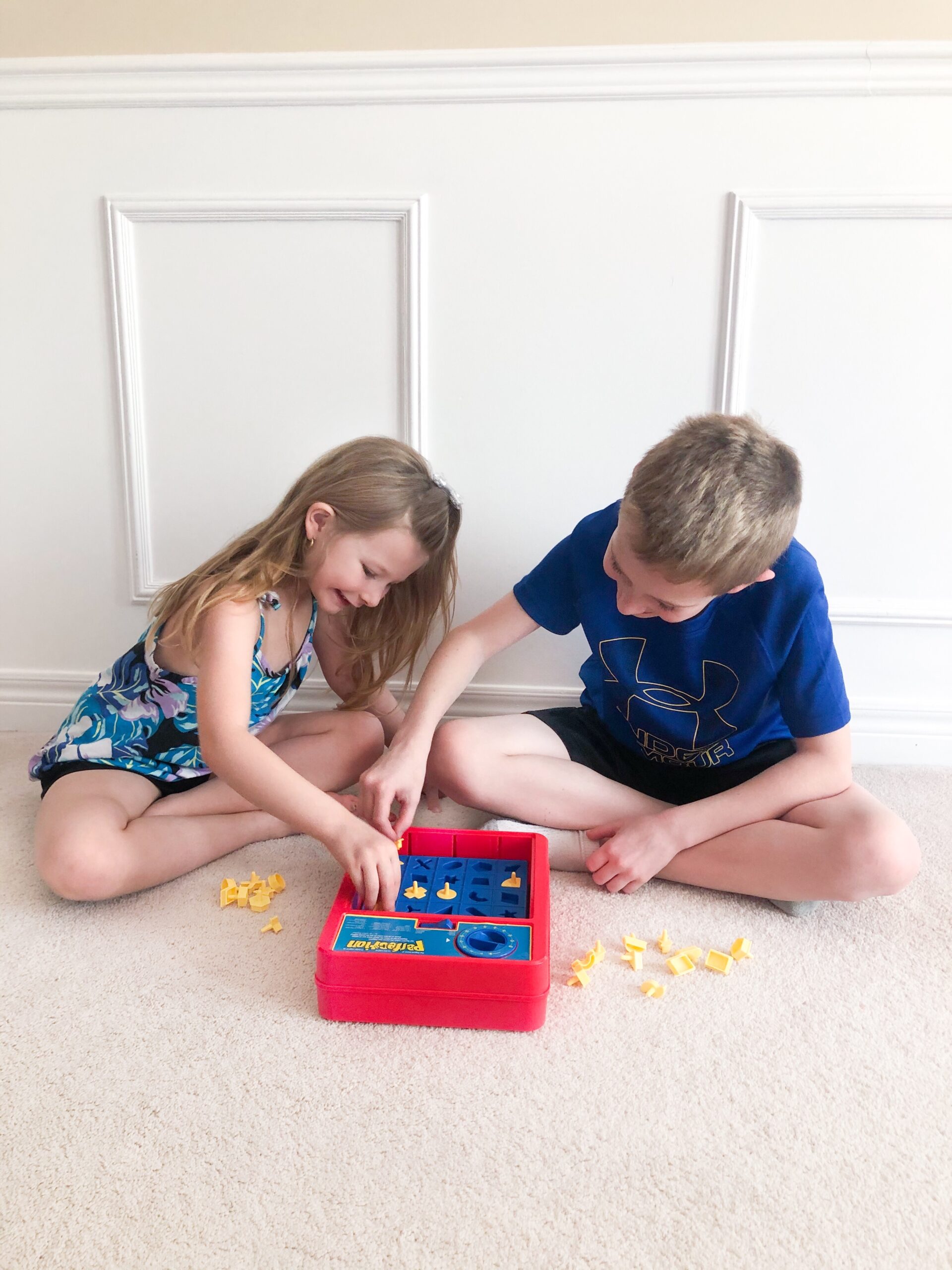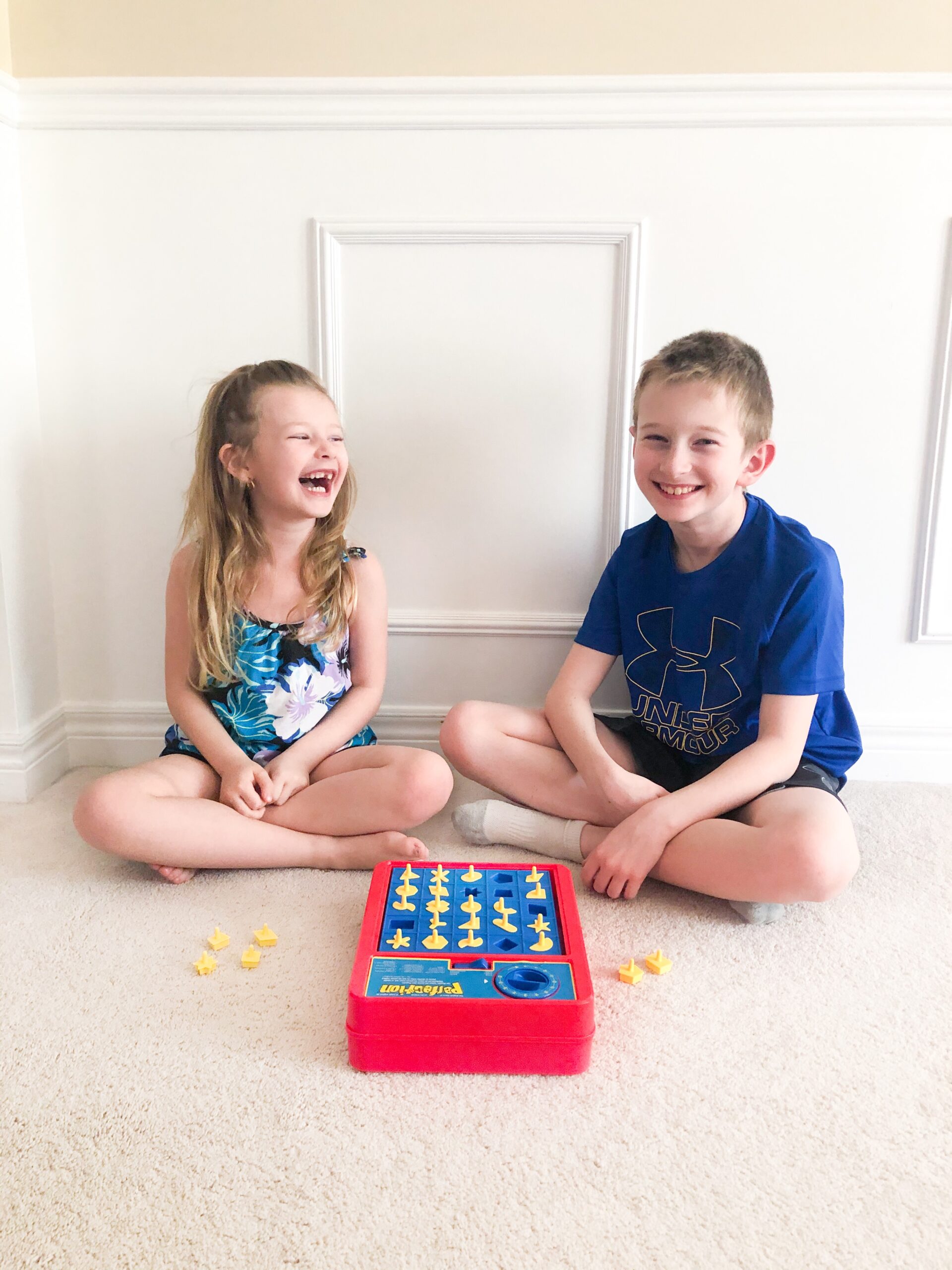 Hasbro has so many more toys to keep your little ones busy during this time. For a list of all their brands of toys, check out their website, here 
Disclaimer: Thanks so much to Hasbro for working with me on this post.