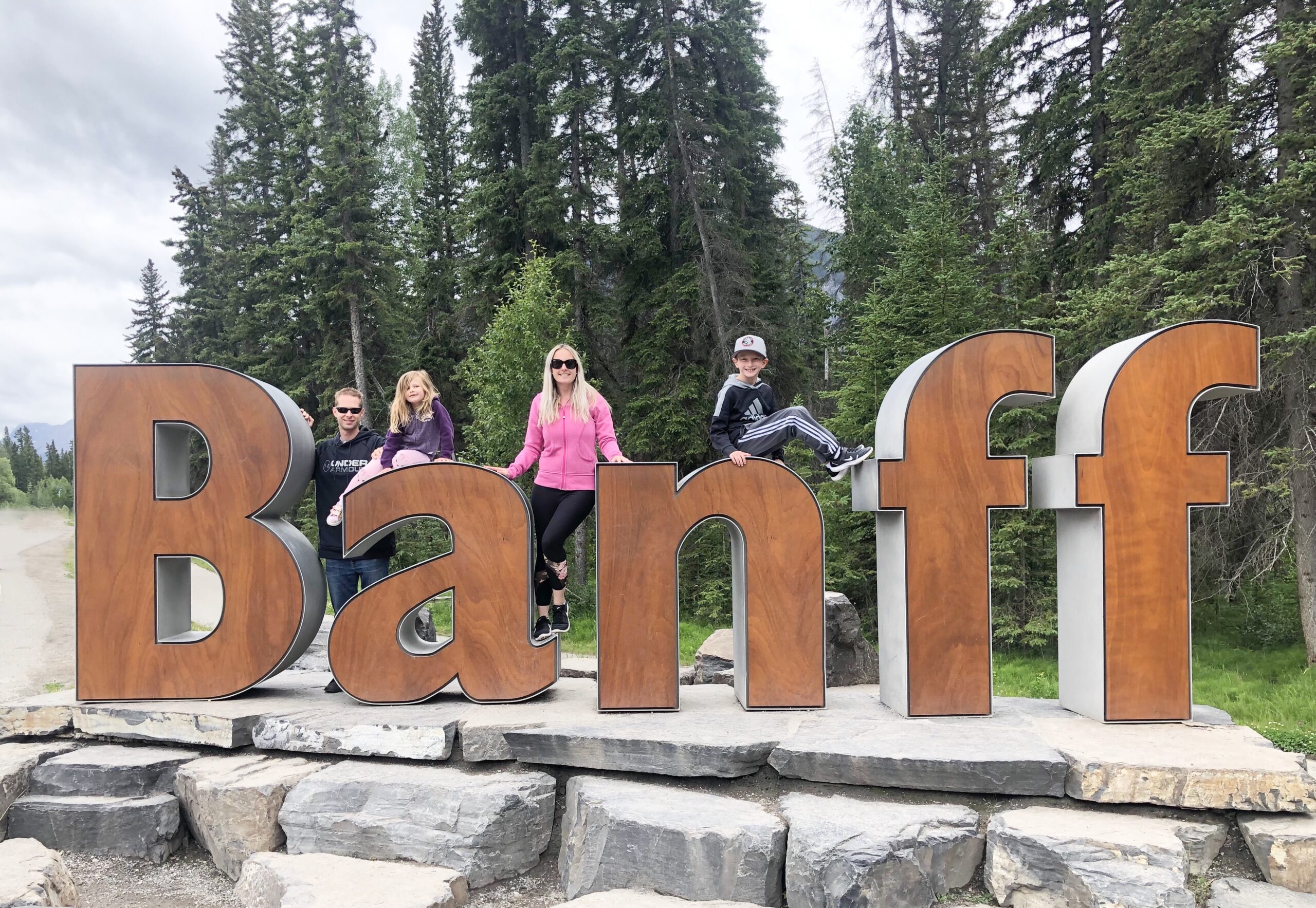 This is such a highly requested post. You all loved following along on my stories, and seeing my photos from our Banff trip last summer. You guys had so many questions about the area. So, I have put together everything you need to know about where to stay, what to eat, and where to go when visiting Banff, Alberta in the Summer!
Just to give you a little back story, my husband, and I had visited Banff before. We went for the first time about 10 years ago to meet his brother who was traveling to Alaska. We loved it so much, we decided for our 10 year anniversary to go back and take the kids with us to show them how beautiful their country is.
GETTING AROUND
Banff is 2 1/2 hours from Calgary, so renting a car is a must! Not only are there so many places you need to drive to, but it's also great to be able to just stop wherever you want on your route, to take in the views. We stopped so many times to take photos of the wildlife such as bears, deers, mountain goats, etc. There are also beautiful hwy rest stops that have amazing views of the mountains, and water.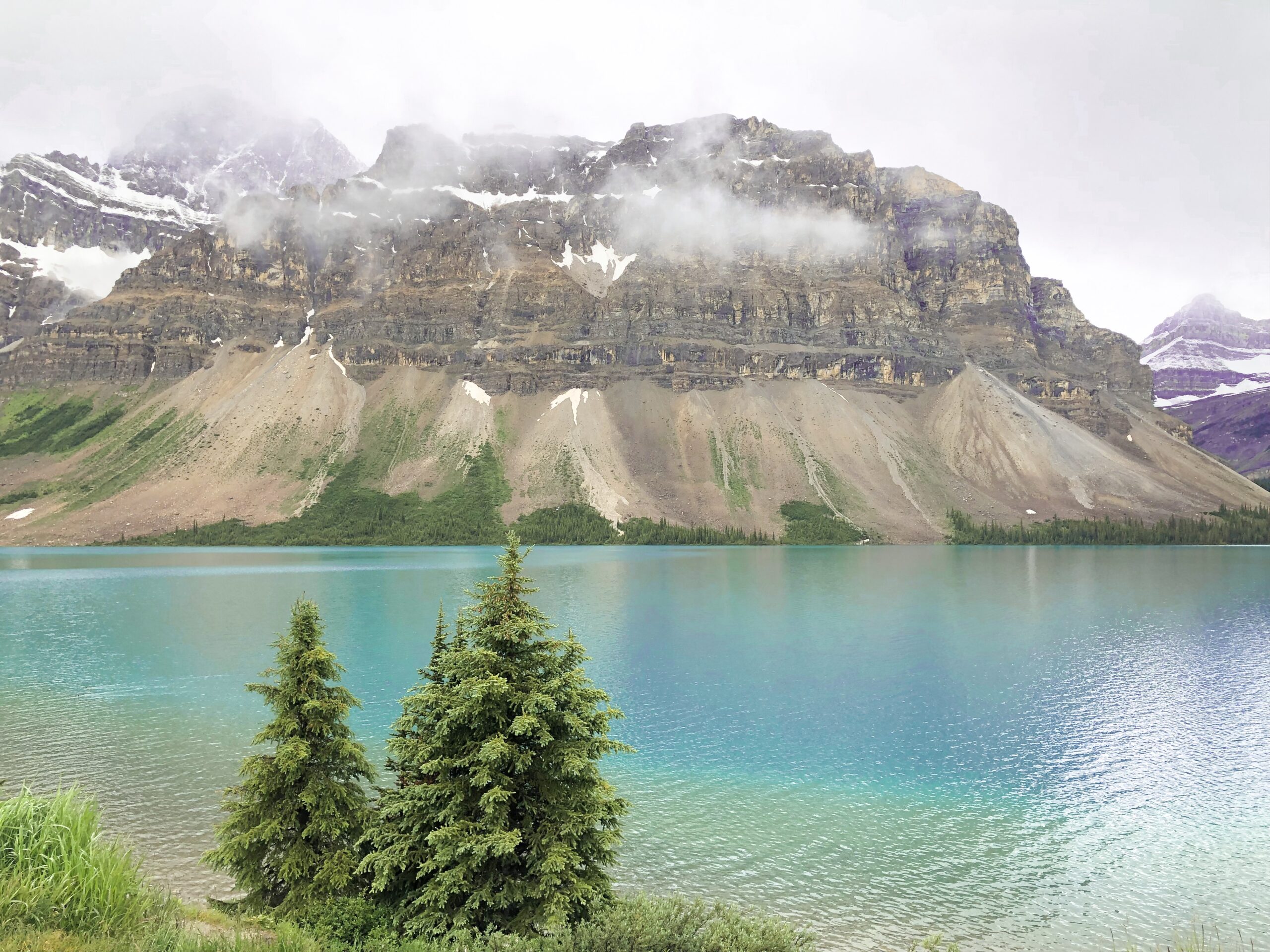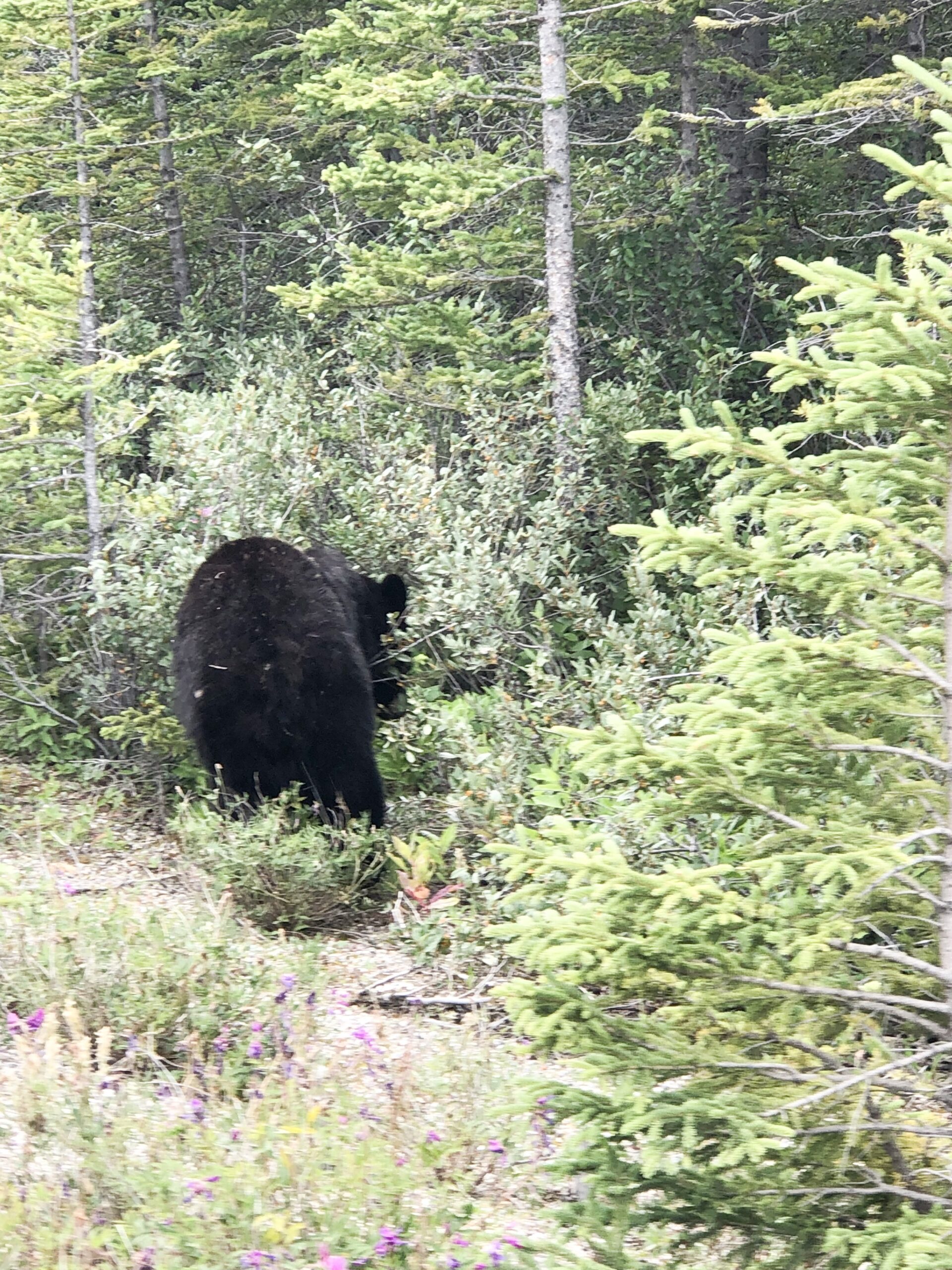 WHERE TO STAY
This trip we stayed at Banff Rocky Mountain Resort in their One Bedroom Wolf Condo. It was newly renovated, and had a private bedroom with a queen bed, and a pull out sofa bed for the kids in the living room. It also had a full kitchen with granite counter tops, and complementary wifi. They had an indoor pool which the kids loved, as well as a complementary shuttle into town. *I highly recommend finding a hotel with complementary shuttle service into town, because parking is very limited. It's so much easier, and less stressful getting the shuttle service.
Other hotels that we loved that were on our list were: The Rimrock Resort Hotel, Hidden Ridge Resort, Moose Hotel & Suites and Banff Caribou Lodge & Spa
WHAT TO SEE & DO
#1- Moraine Lake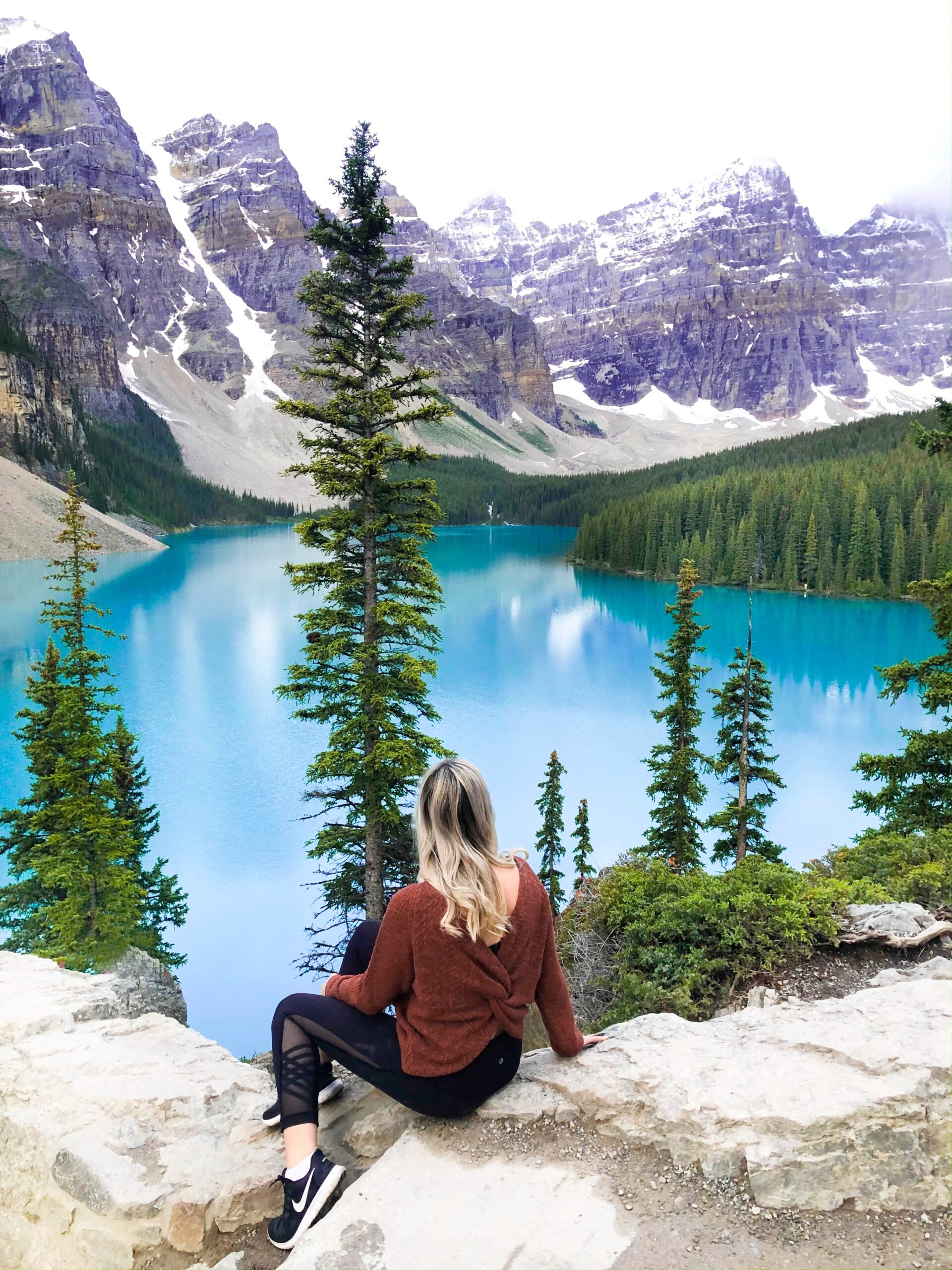 If you could only pick 1 thing to do in Banff, do this one! It's a must! Moraine Lake is just stunning! When I went 10 years ago in the summer, it wasn't as popular as it is today because of social media. So getting to Morraine Lake should be done bright and early, and I mean early. To get a parking spot in the main lot, you need to arrive by 4:30am. I know it's very early, but they don't have a lot of parking spots available. When they fill up, you will need to park in the overflow lot, and wait for a shuttle bus to take you over to the lake. If you get there very late, they sometimes even shut down some of the hwy, because it gets so busy, so try to arrive as early as possible. I cannot stress that enough.
So many picturesque shots. Head up Rockpile Trail for the best views. It looks very dangerous when you walk by it, but just behind the large rocks are steps that take you up to the top. The view is incredible!  You can also walk the trails, or rent a canoe.
#2. Peyto Lake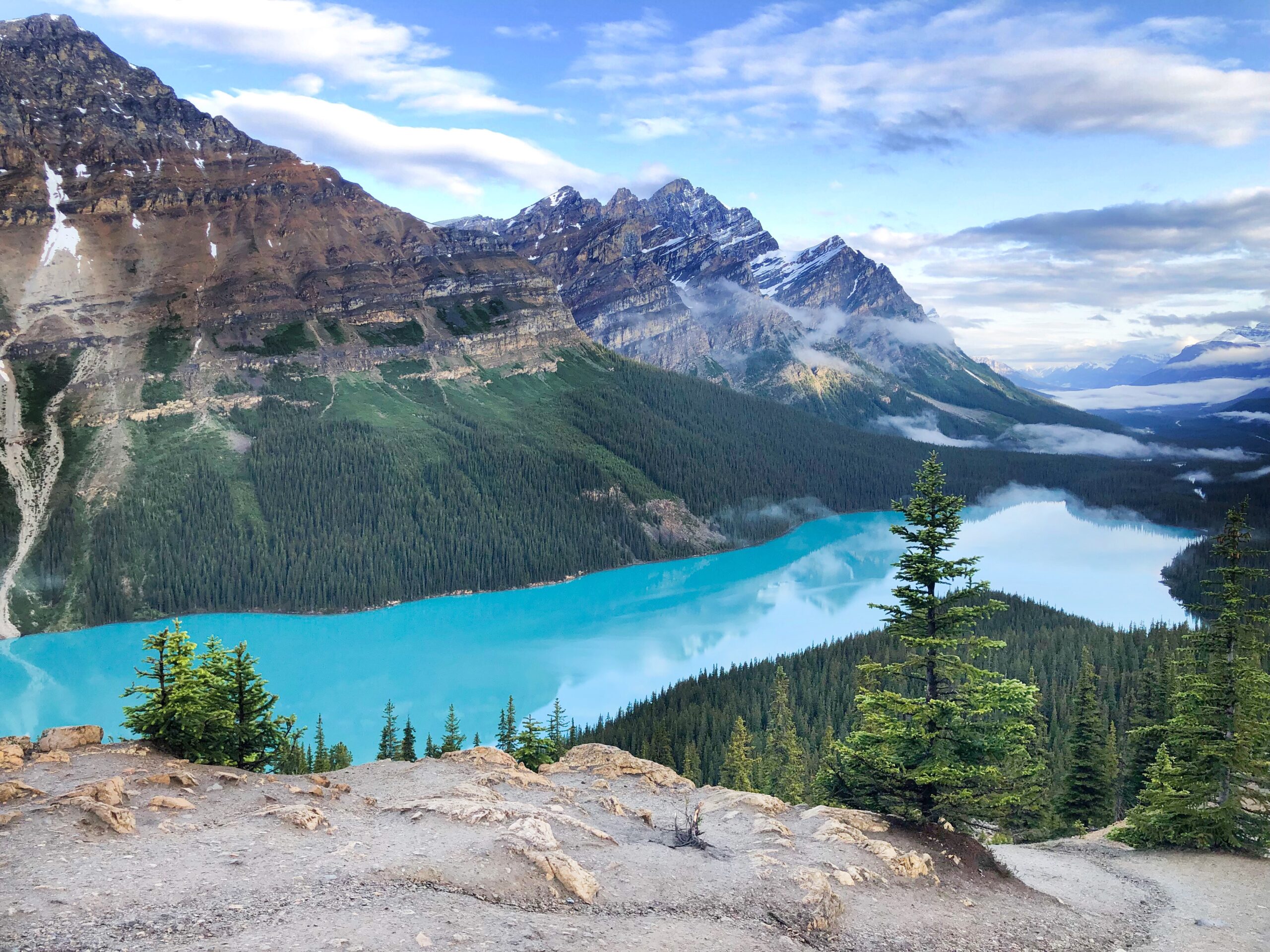 This is my second favourite lake in Banff. Again parking is very limited, so you need to get there early as well. To get to the lake you need to walk up a trail that will take you about 20 mins, so make sure to wear proper footwear. The trail leads you up to a viewing platform that overlooks the lake and mountains. If you want to be a little more adventurous, beside the viewing platform is a little makeshift trail. This will take you to another viewing point which has nothing to stop you from falling over the edge, so definitely be very careful. I don't recommend taking any children down that path, but if you are traveling without kids, it's a beautiful view.
#3. Lake Louise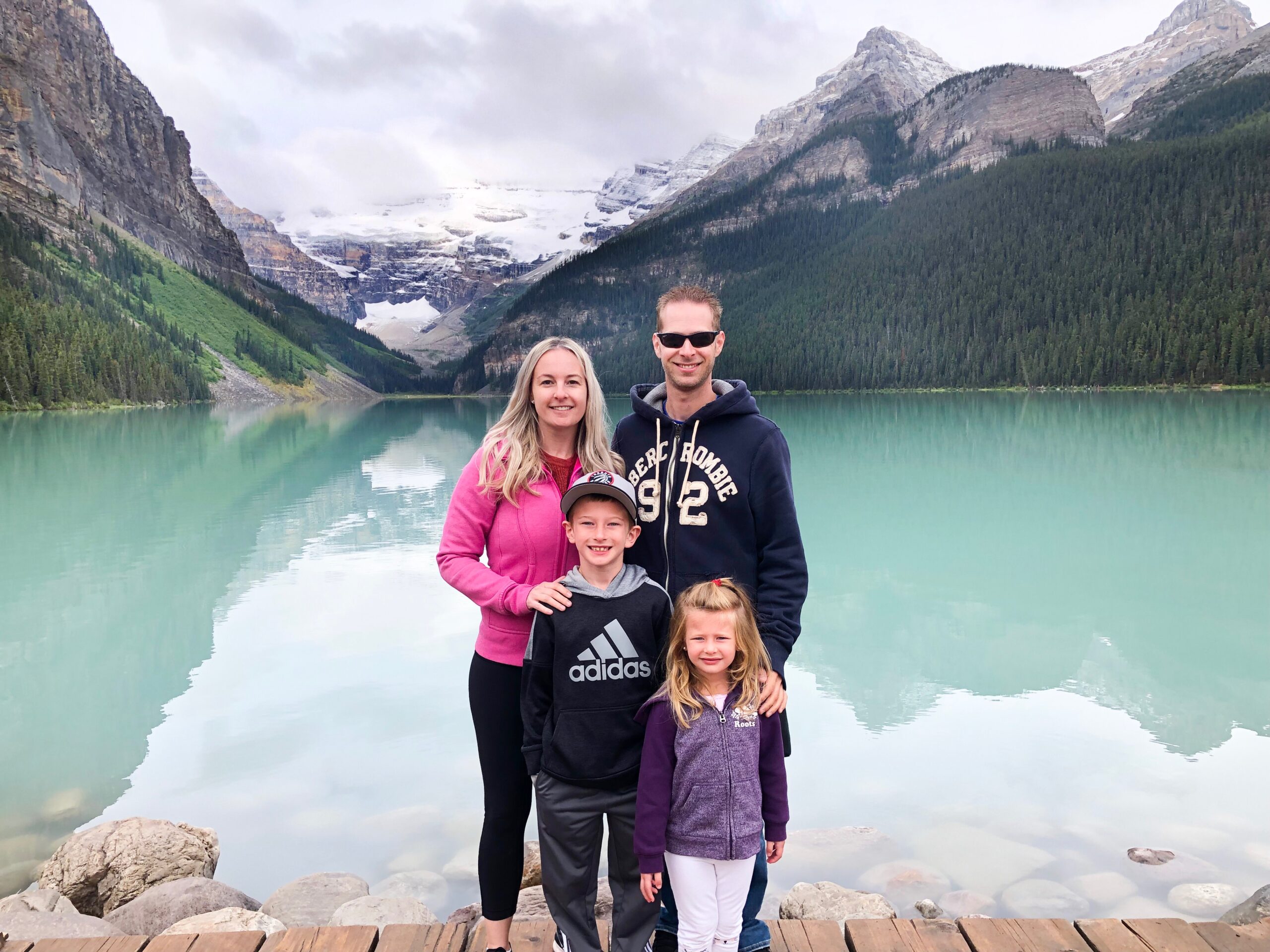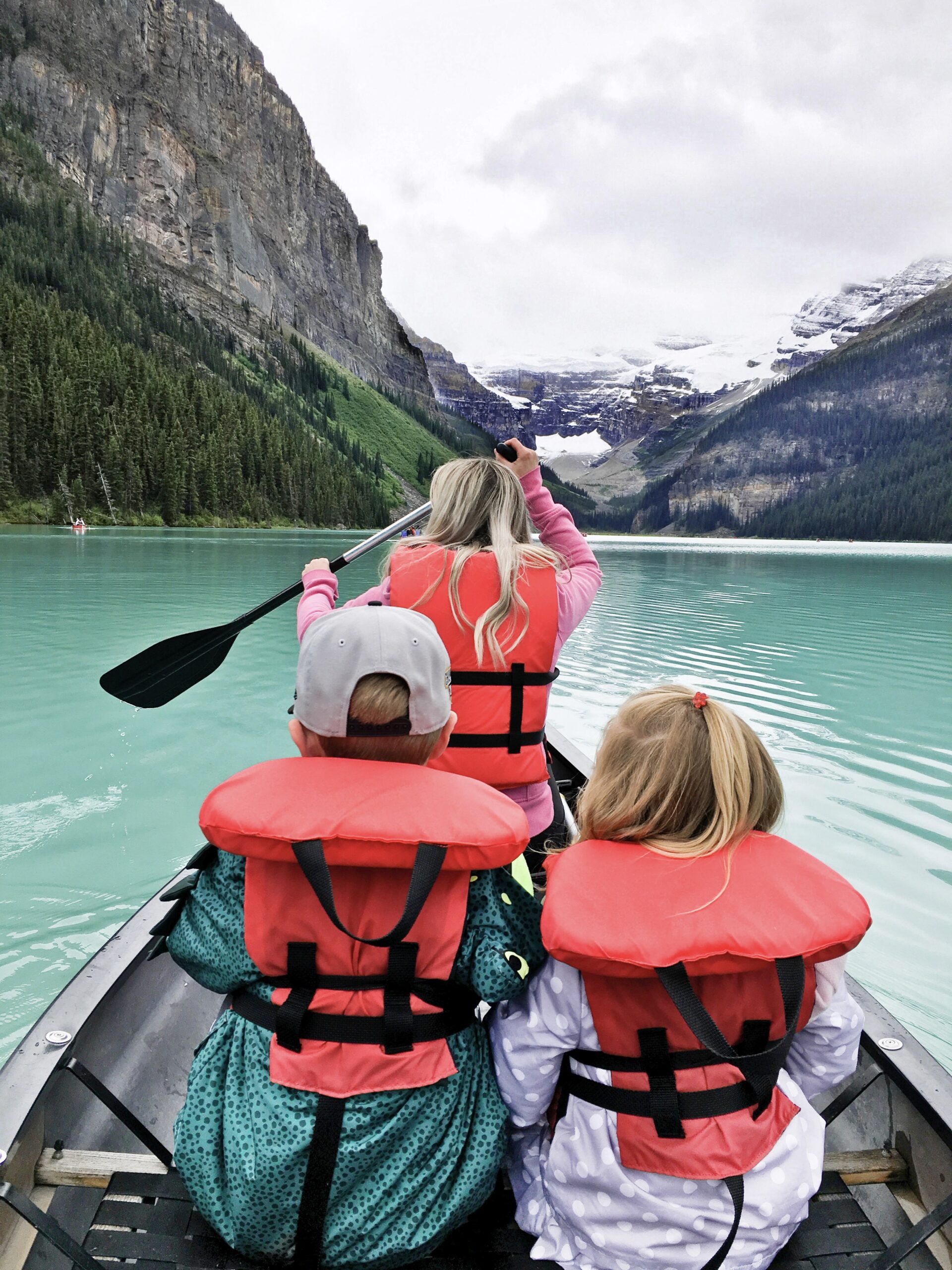 One of our favourite things to do at Lake Louise is renting a canoe, and paddling around the lake while taking in the views. Canoe rentals are a bit pricey, but totally worth it. Guests staying at the Fairmont Chateau Lake Louise have priority over the general public, and their fairs are reduced as well. If you're not staying at the hotel, it's $125 for 1 hr or $115 for a 1/2 hr, and you can fit 3 adults or 2 adults and 2 children per canoe. They also have a voyageur canoe experience which is $55 a person.
#4. Banff Upper Hot Springs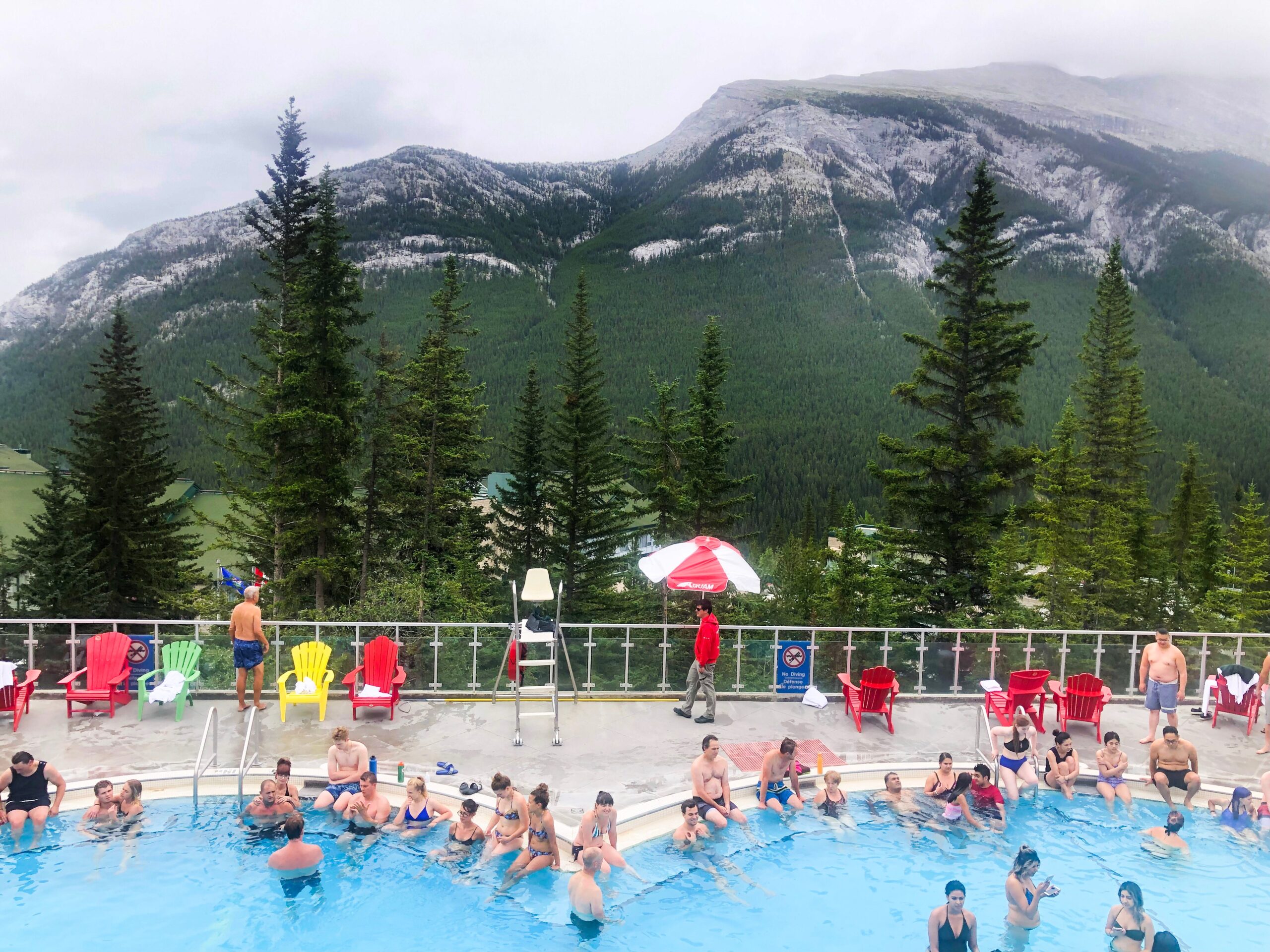 Definitely add this to your list of things to do in Banff. It's so fun to do with the whole family. The water temperature is 27 degrees celcius in the summer time, so it's not too hot for the kids. Its also just so beautiful to sit in the pool, and look around at all the mountains that surround you.
#5. Banff Gondola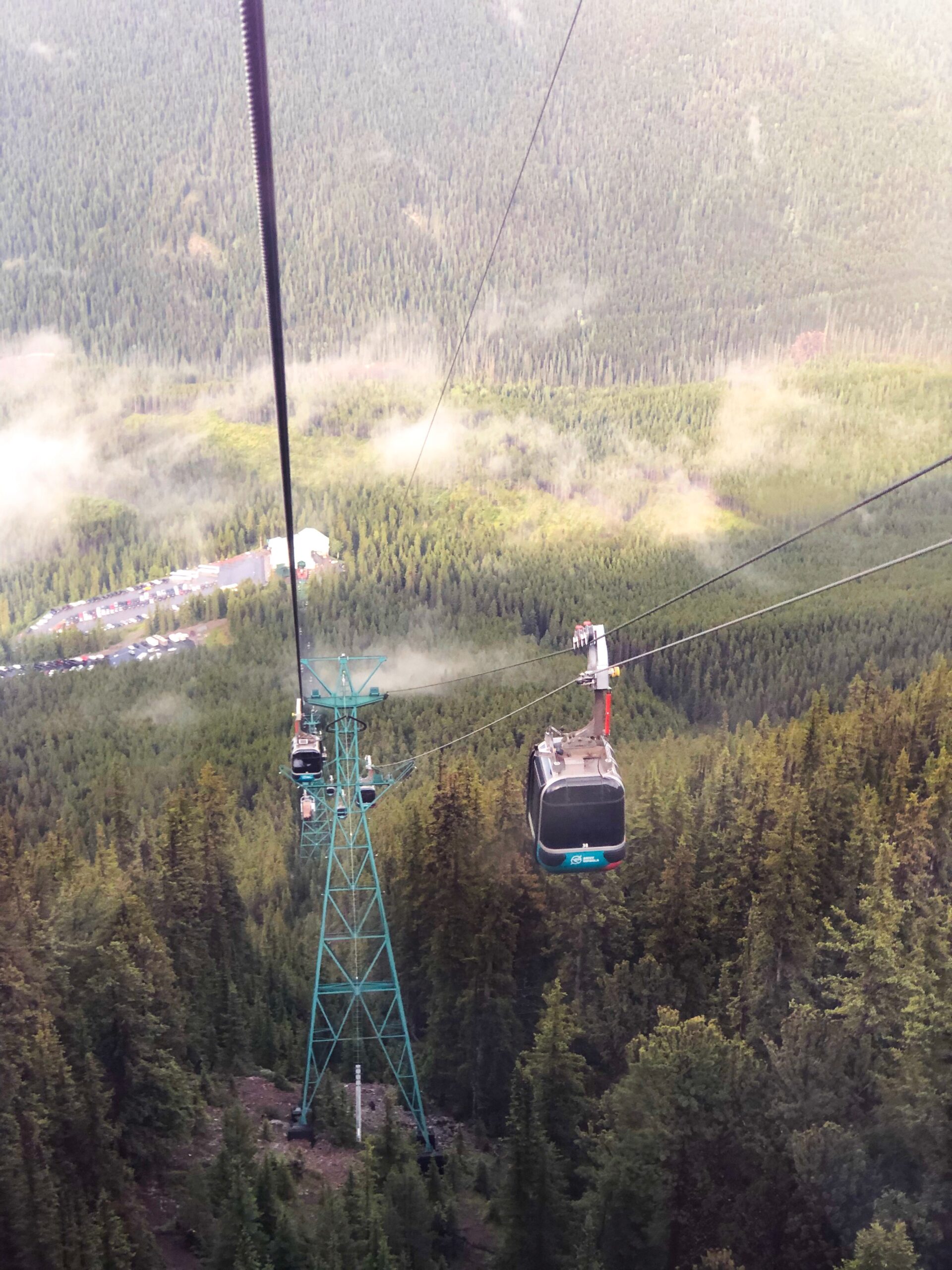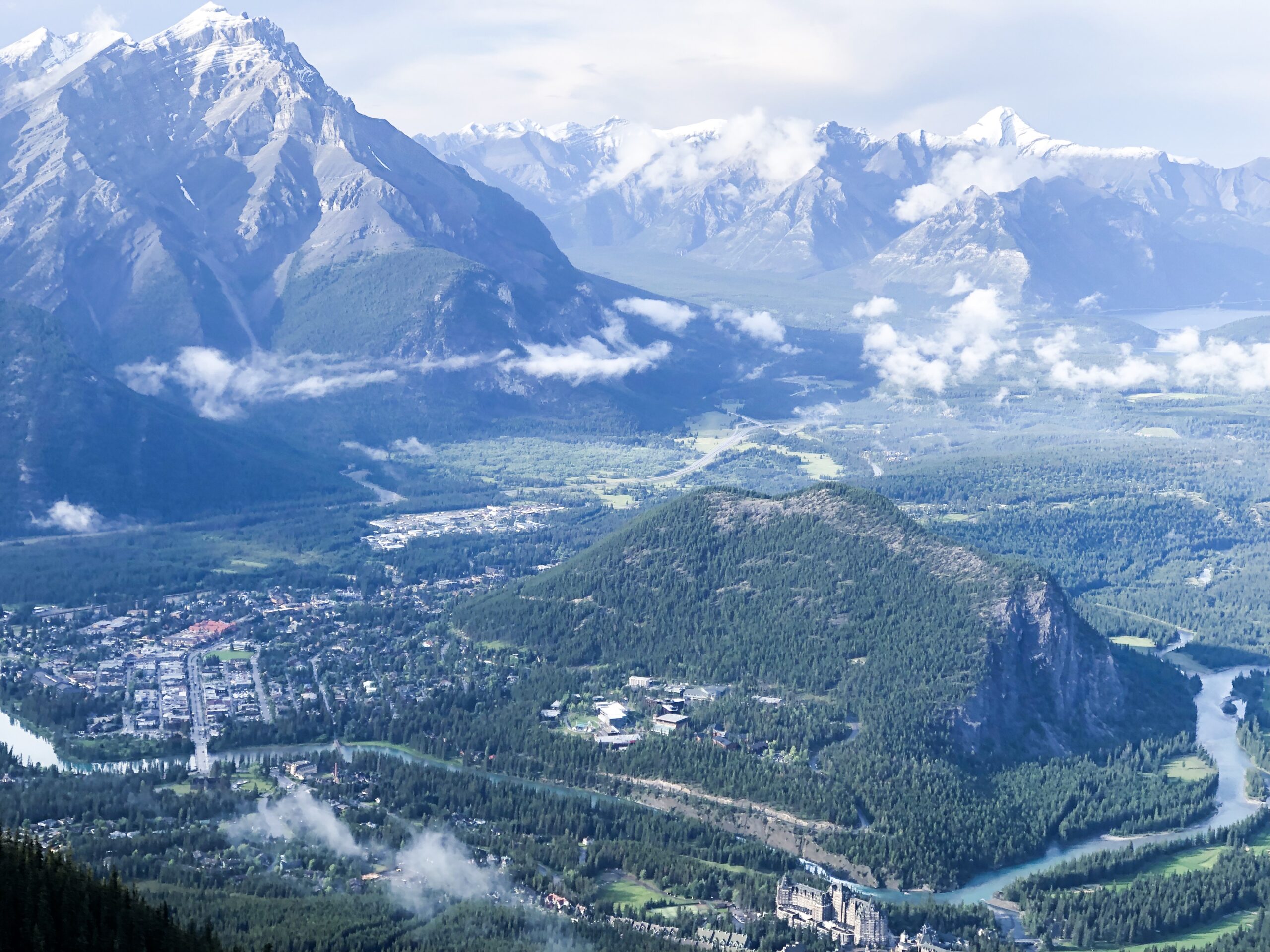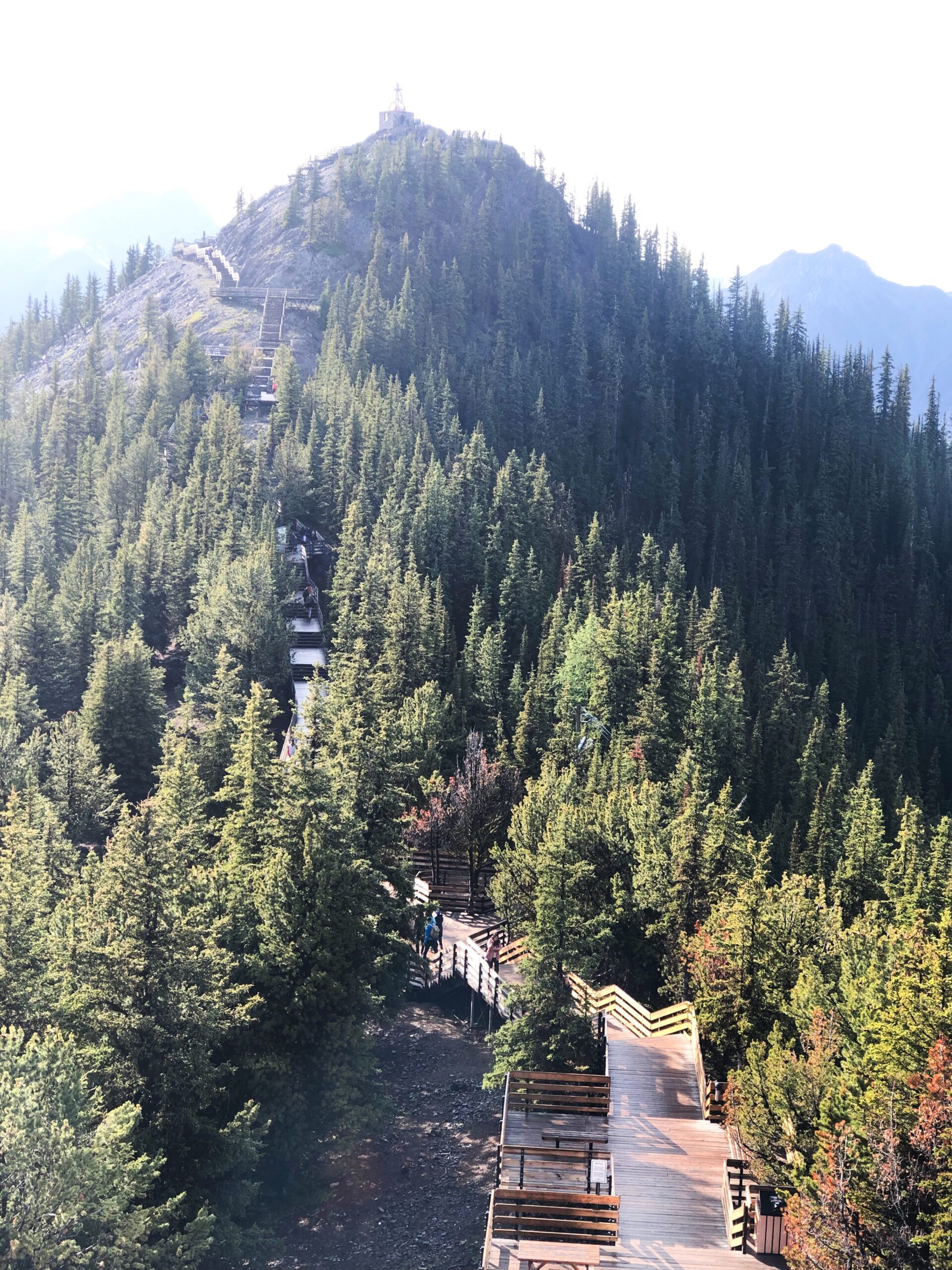 The ride in the gondola up to the summit is about 8min long, but I highly suggest to use that time and look around you as you glide over the treetops, because you will probably see a lot of wildlife. Once you are up there, take in all the stunning views on the 360 observation deck. There are also restaurants to enjoy a bite to eat, an interpretive centre for kids, as well as a boardwalk to Sanson's Peak.
#6. Glacier Adventure: Ice Explorer & Glacier Skywalk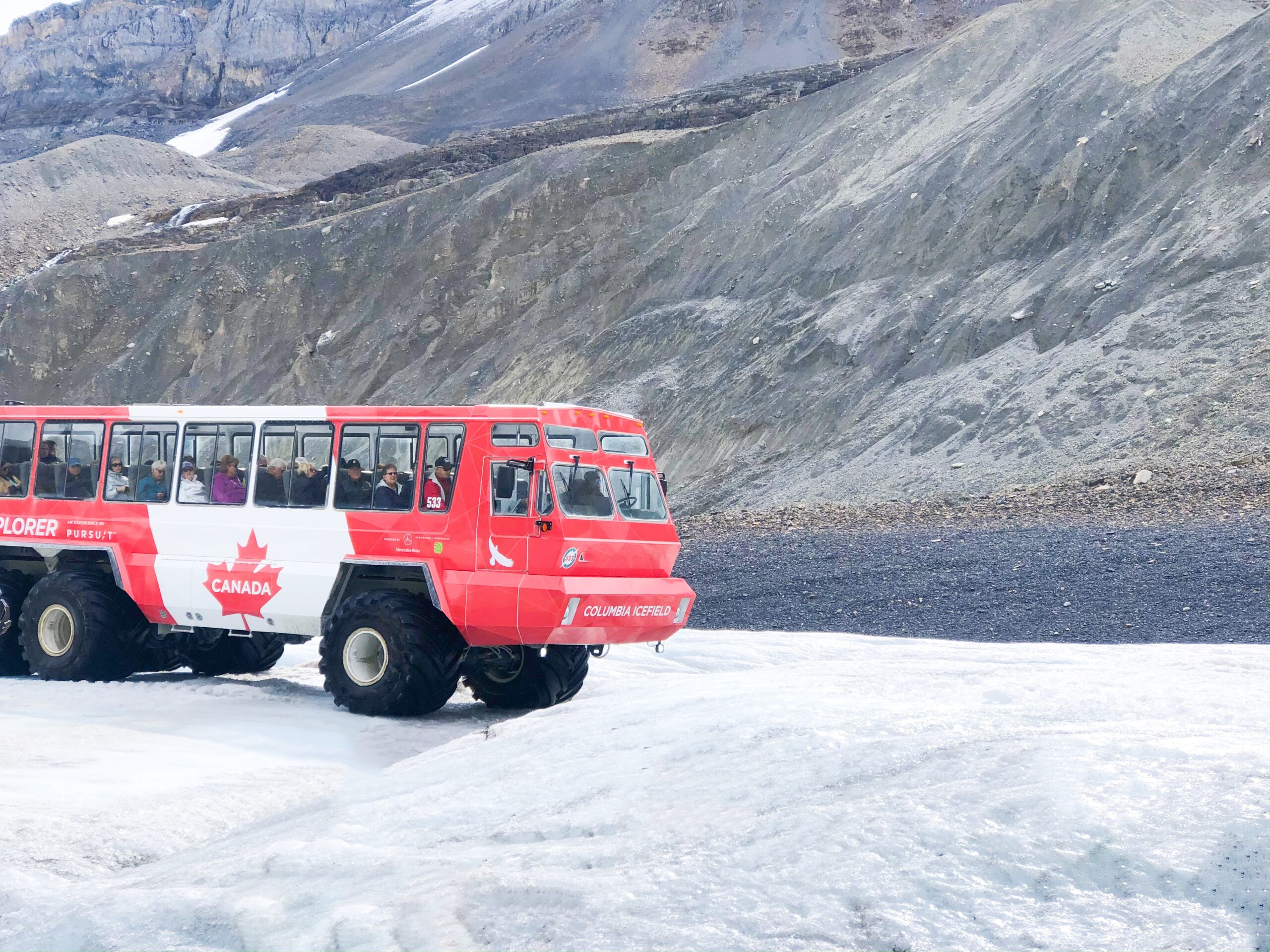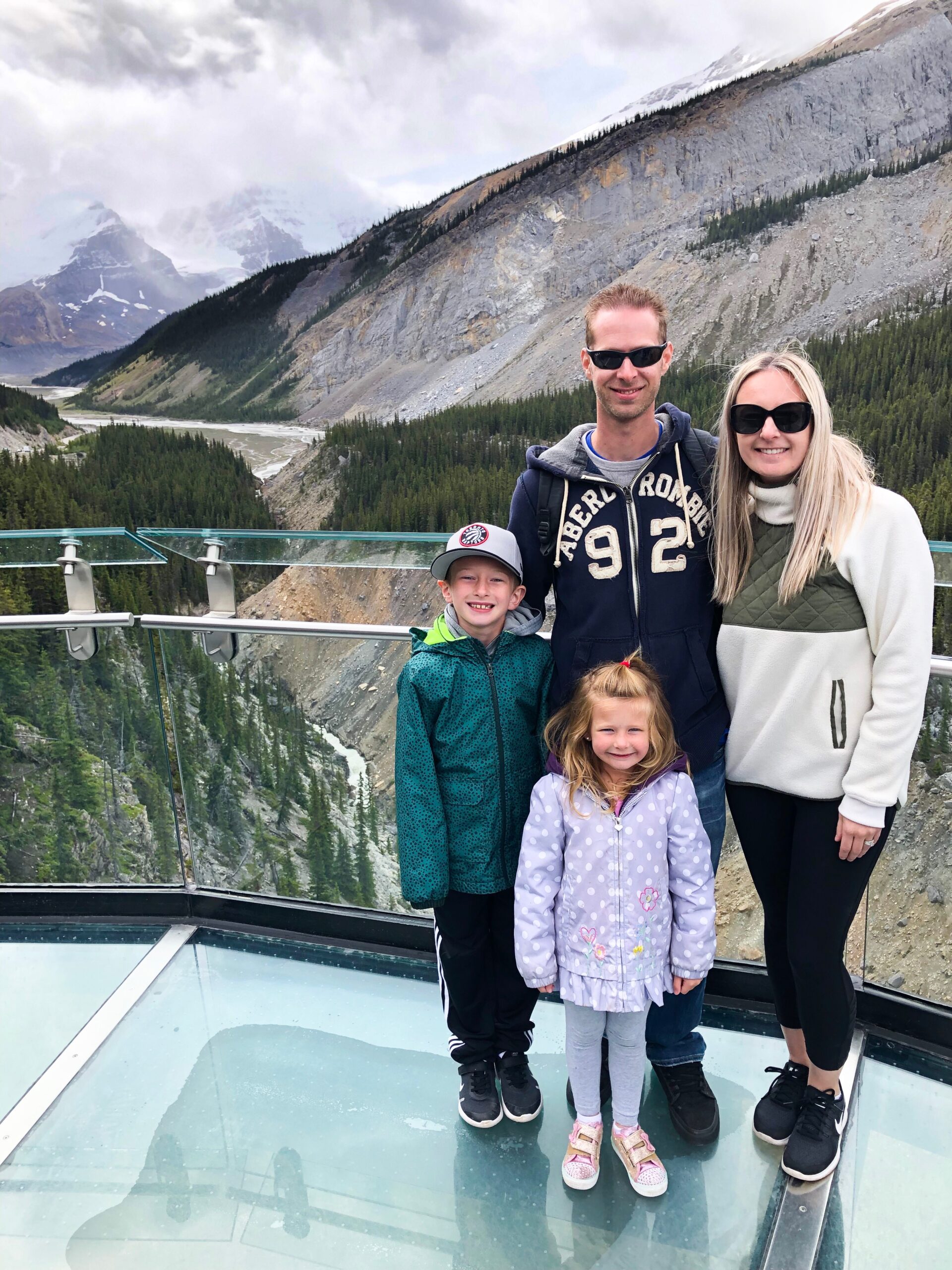 Probably one of the best experiences of my life. A MUST do when you're in Banff! You ride in a massive Ice Explorer to the Athabasca Glacier, and once you are there you can get out and explore the Glacier. Bring a cup or water bottle, and you can drink the glacier water! That was probably my favourite part! It was so cold and fresh!
Next you return back to the Glacier Discovery Centre to take a bus to the Glacier Skywalk. Which was so cool! You  walk onto a glass bridge that has a 918 foot drop! Kind of scary, lol but something you wouldn't want to miss! You can see waterfalls, wildlife, and gorgeous mountain views!
WHERE TO EAT
#1. The Bear Street Tavern
This restaurant is a favourite with most of the locals in Banff. They are known for having the best pizza in Banff, s0 of course that's what we tried when we went there. Pizza is so good! We also got the Pork Belly Mac & Cheese and it was delicious! A perfect family restaurant
#2. Tooloulous Restaurant 
If you like seafood as much as we do, then you'll love this place. I honestly wanted to eat everything on the menu. Their house made crab cakes were amazing! The Louisiana Catfish & Bayou Tooloulou's was to die for! Its not a fancy place either, very causal.
#3. Melissa's Missteak 
Hands down the best breakfast place in Banff. We have gone here both times we have been to Banff, and we are never disappointed. We also love the atmosphere because the interior looks like you are inside of a wooden chalet. The food is so good, and you get so much for the price.
#4. Sky Bistro
For the best dinning views in Banff, the Sky Bistro is stunning! When you are going up the Banff Gondola, make sure you go hungry, so you can stop in and eat at the Sky Bistro. We could hardly eat, we were so fixated on the view – you are just surrounded by mountains high up in the sky.
#5. The Larkpur Lounge (Inside the Rimrock Hotel) 
We just went here one night for drinks after dinner, but if you are looking for a beautiful view while dinning, just sit on their patio. The view doesn't even look real.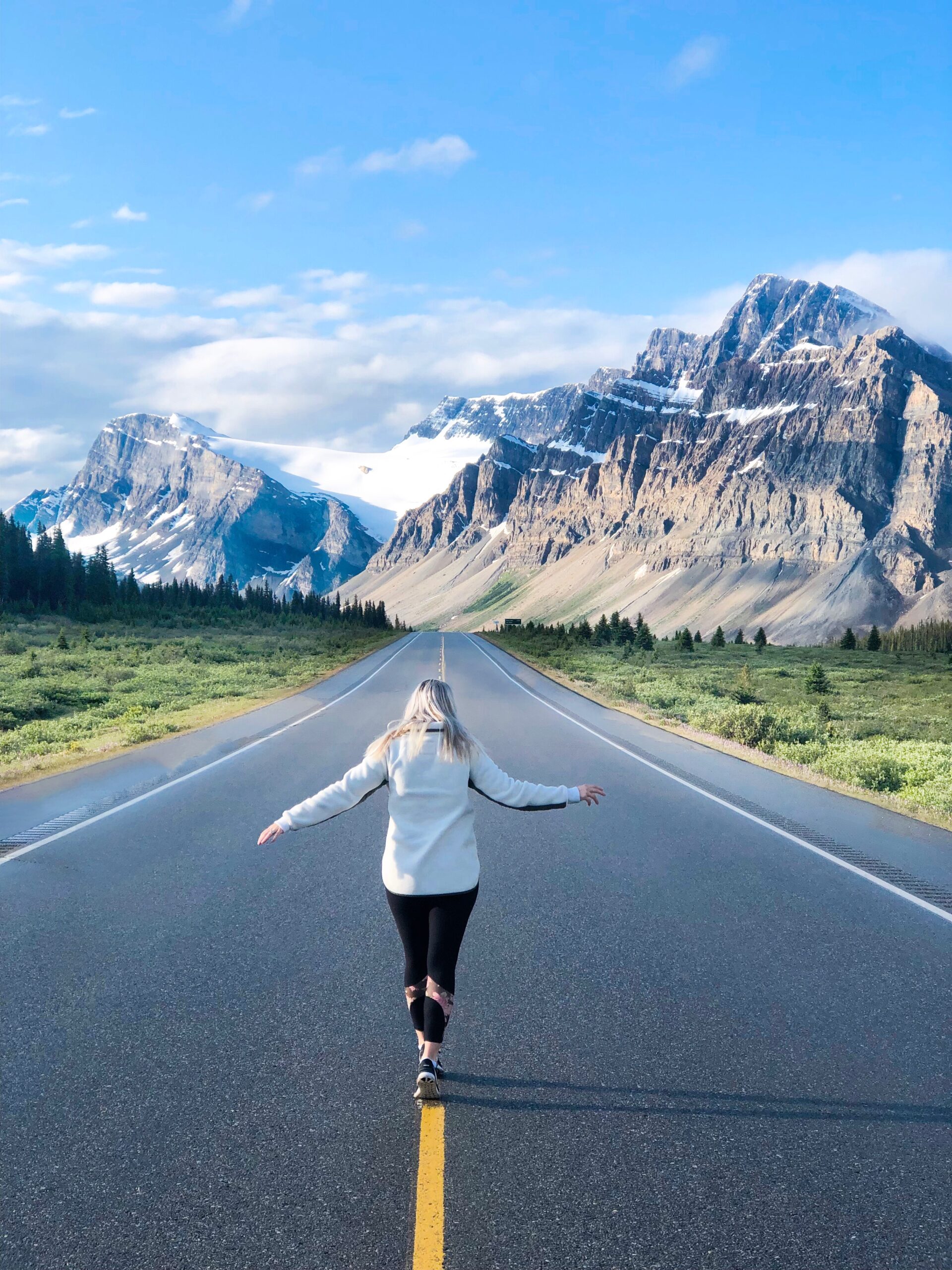 I hope that answered a lot of your questions. If I am forgetting anything or you have another other questions, please let me know!
Disclaimer: Thanks so much to Banff Tourism for partnering with me on this post