It's that time of year again, yup Christmas is around the corner! I don't know about you,  but I find my kids get a ton of toys at Christmas. Between us, the grandparents, and our aunts and uncles, it sometimes gets to be too much. That's why every year we only buy them a couple of toys, and give them more "experiences" as a gift. This year, we decided to surprise our kids with VIP tickets to Medieval Times Dinner & Tournament as an early Christmas gift.
Experience gifts are such a great way to spend some quality time as a family, and give them something that they will remember for a lifetime.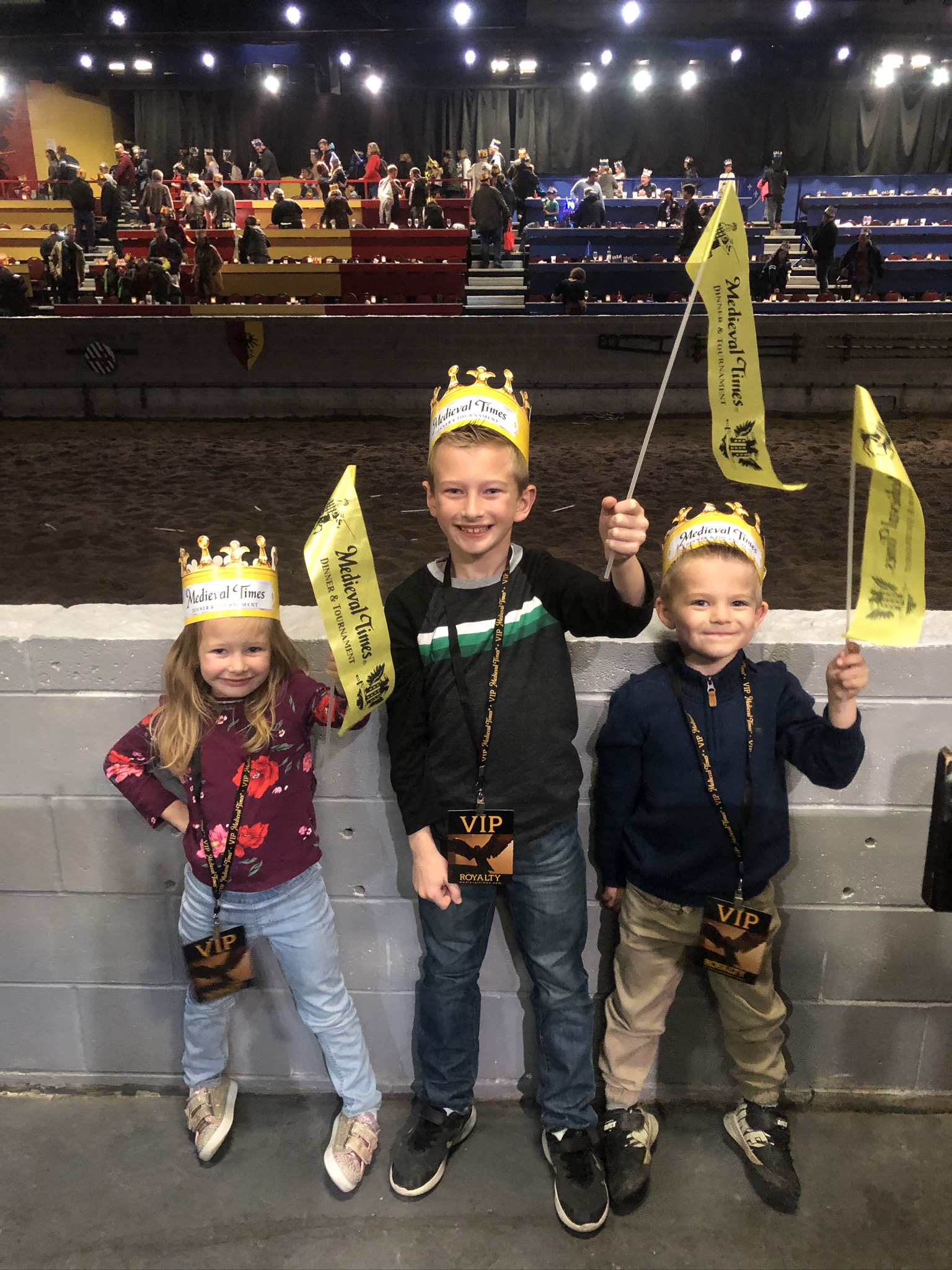 Since the doors opened 75 mins before the show, we made sure we arrived nice and early, because there is lots to do, and we didn't want to be rushed. As soon as we arrived, we were greeted as "Lords" & "Ladies" and then headed over to a table to pick up our VIP passes, and crowns. We also had the option to get our picture taken as well.
Once we were done checking in, we got some drinks at the bar, and watched a pre-show that they had going on. People who were celebrating a birthday were "Knighted" in front of us all. They also have an area to view all the horses, so we went and checked that out as well. There are several souvenirs to purchase such as light up swords, roses etc.
There are 3 upgraded packages you can choose from to make your experience more memorable; Queens's Royalty Package, Celebration Package or the Royalty Package. We got the Queen's Royalty Package, which gave us priority castle access, VIP first row all section seating or second row in centre section, priority seating access, cheering banner, VIP lanyard, as well as a framed entrance group photo. I highly recommend upgrading – it's so worth it!!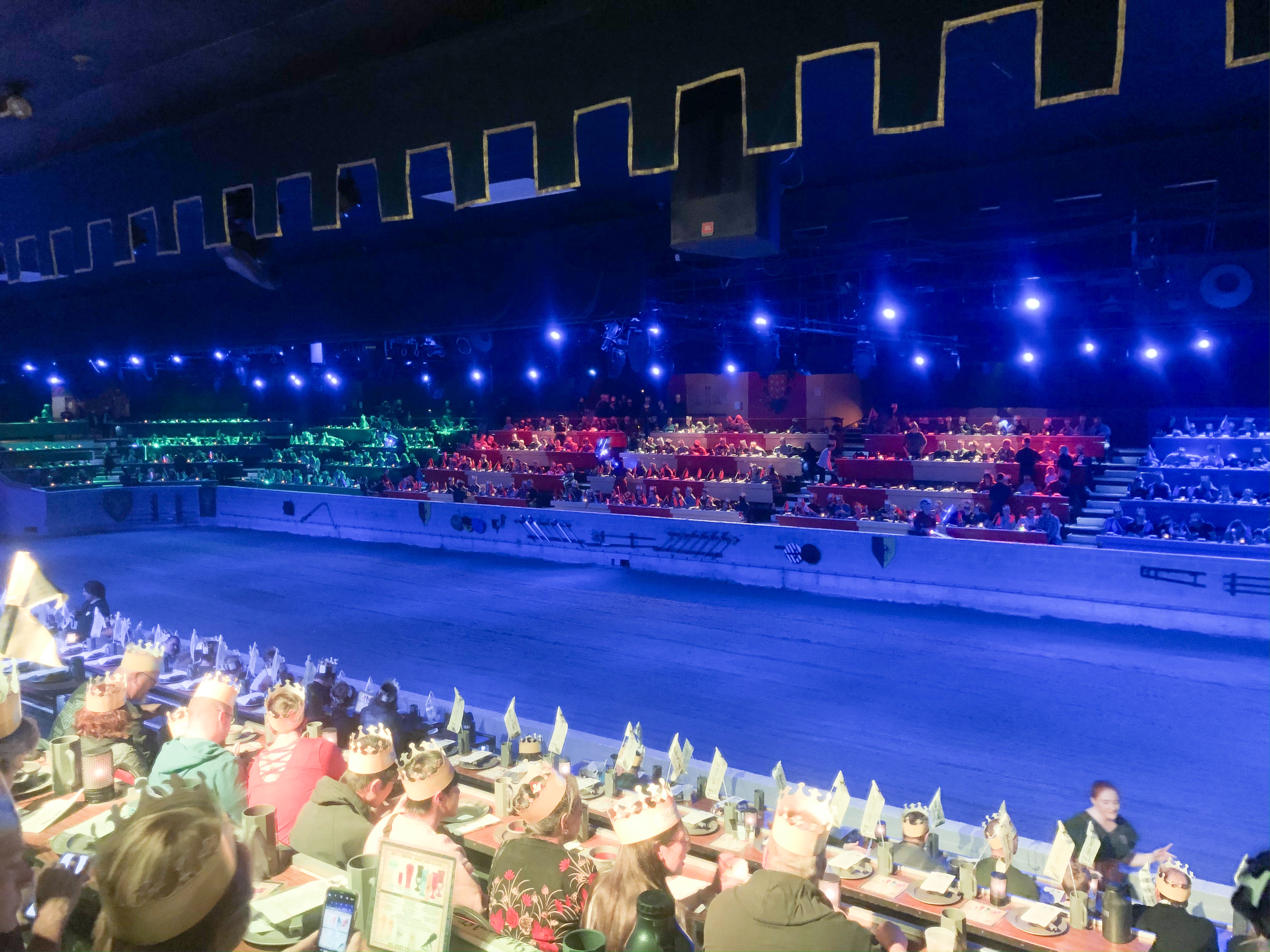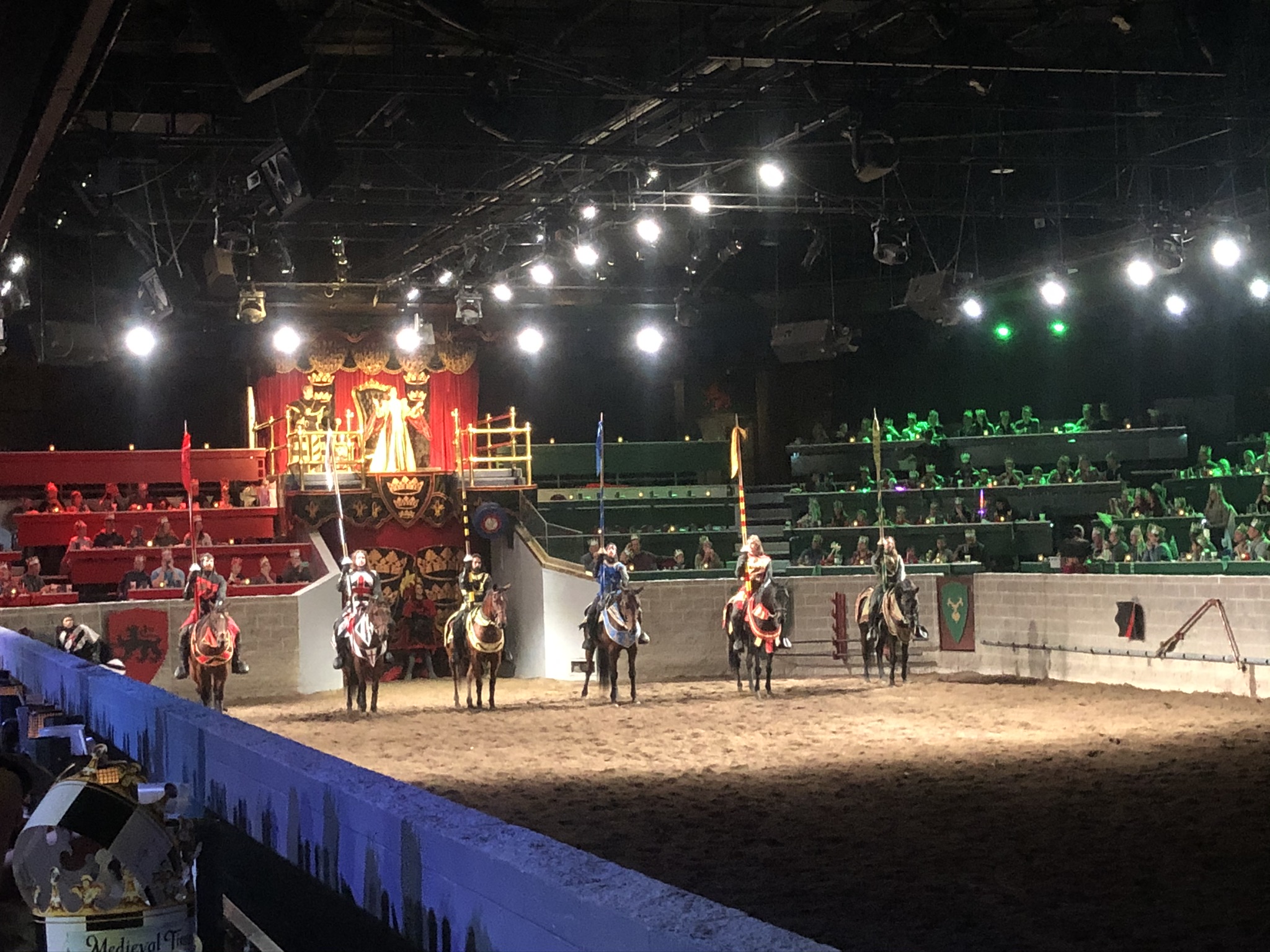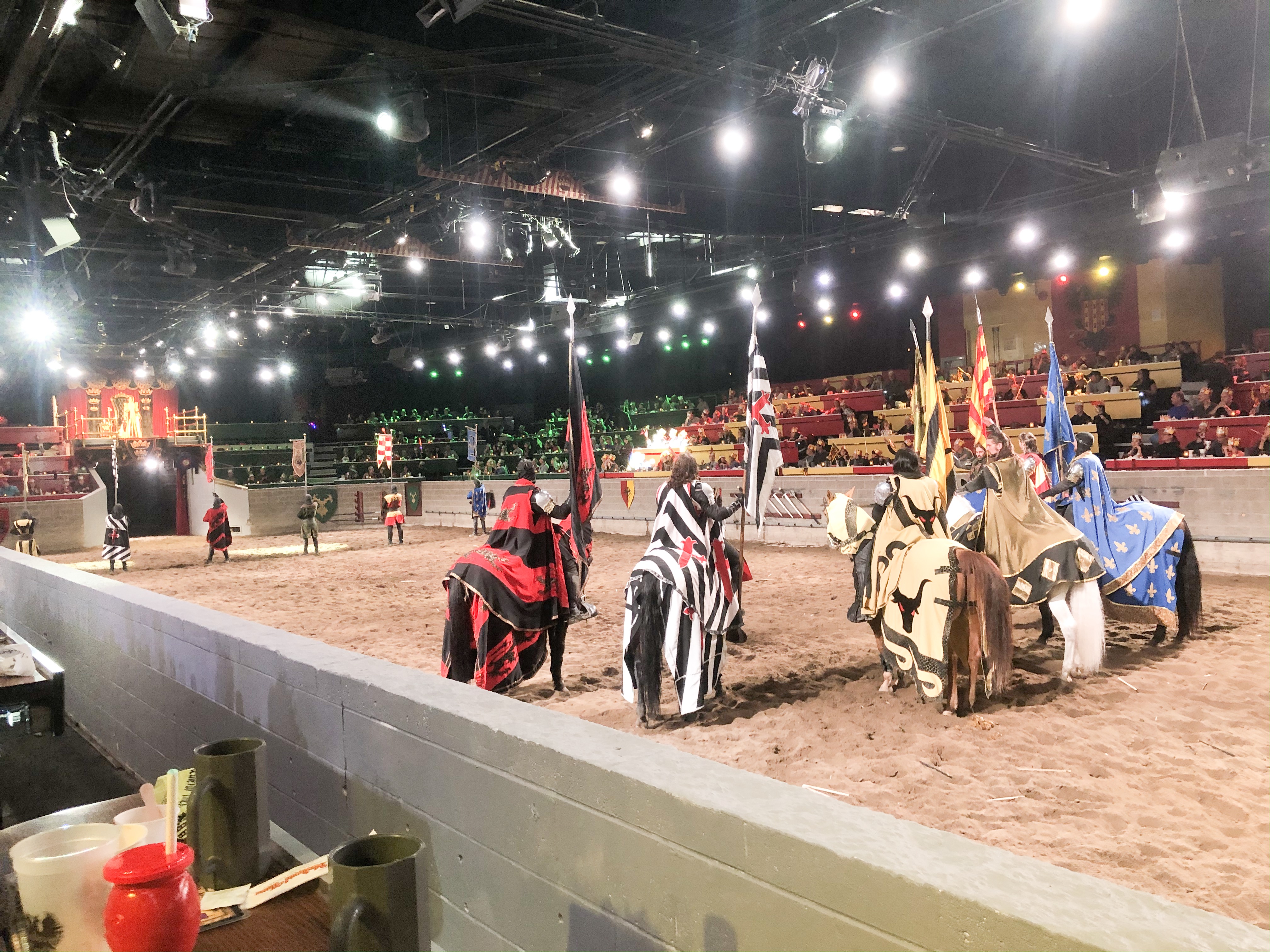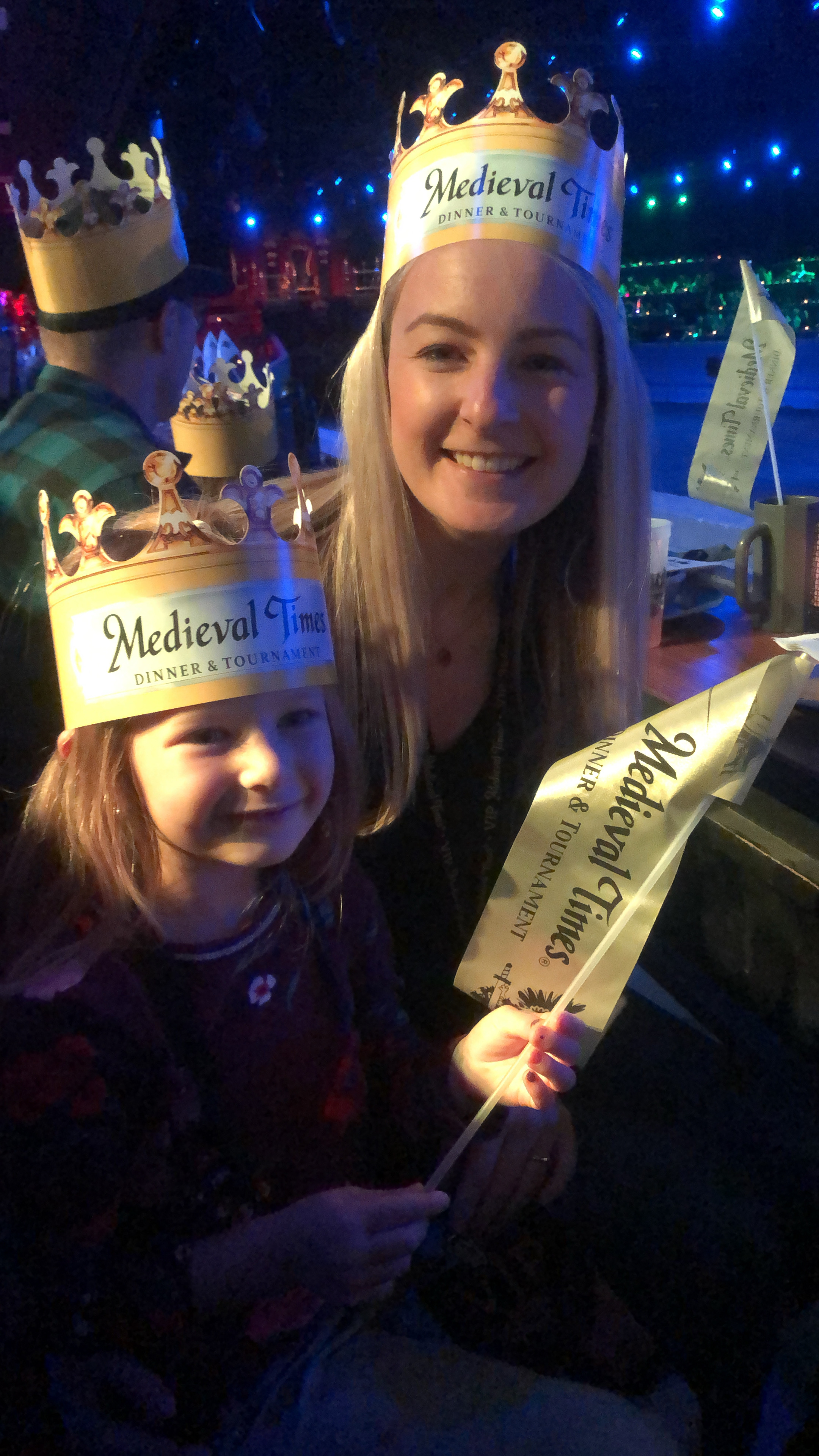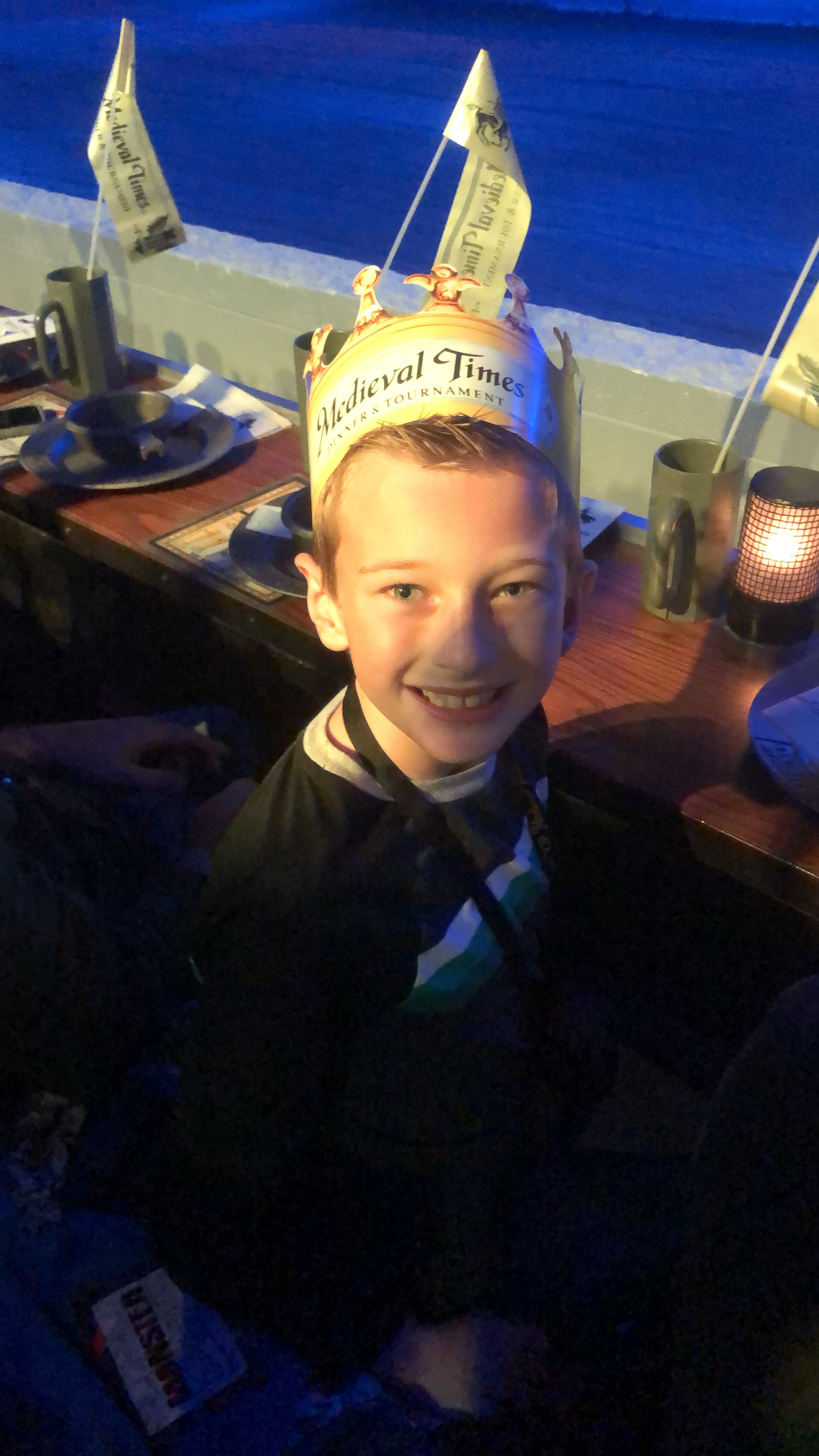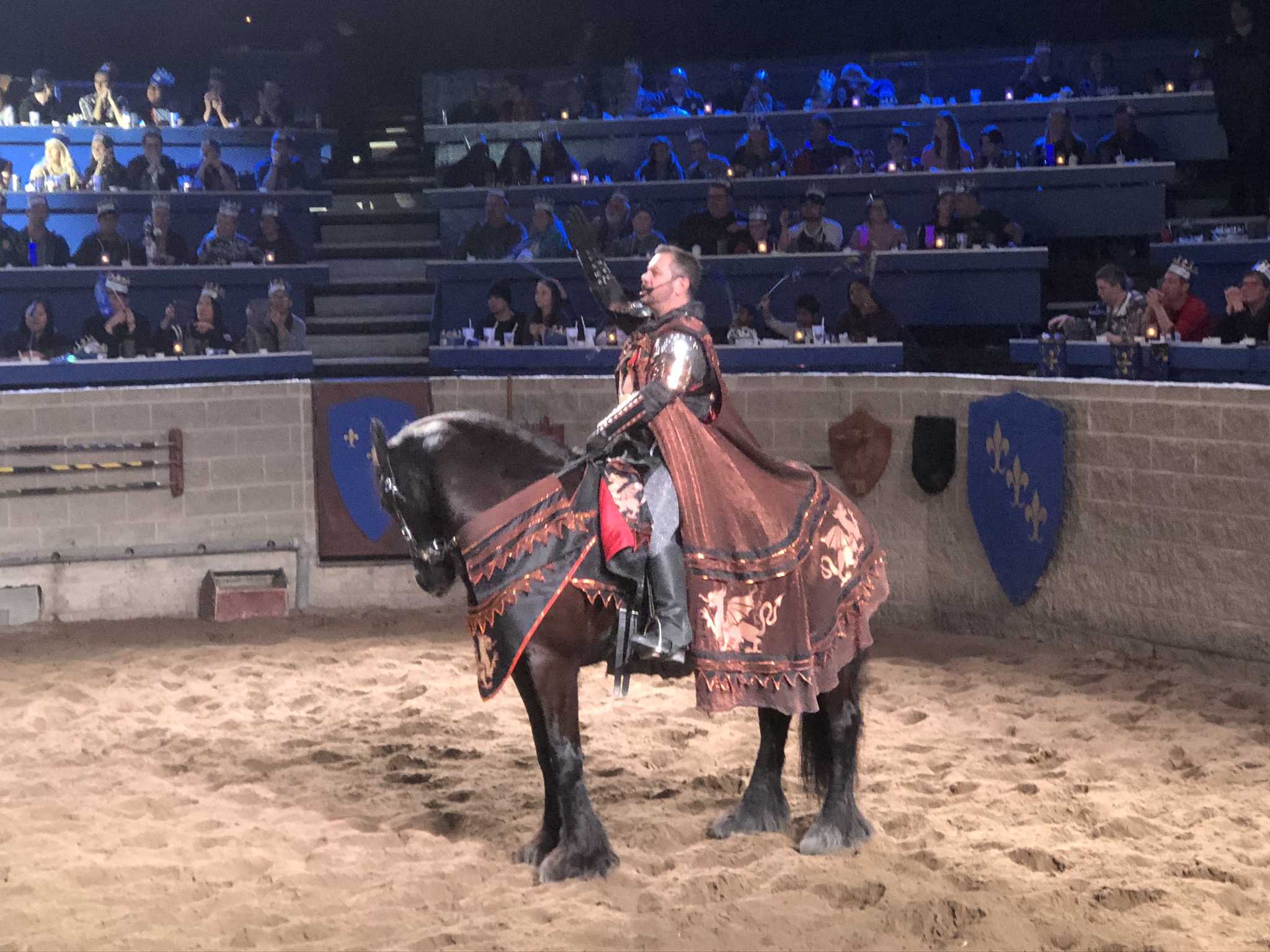 Each section is divided by colour. The colour of your crown indicates which section you will be sitting in, and which knight you will be cheering for. Since our crowns were yellow, we sat in that section, and cheered for that Knight.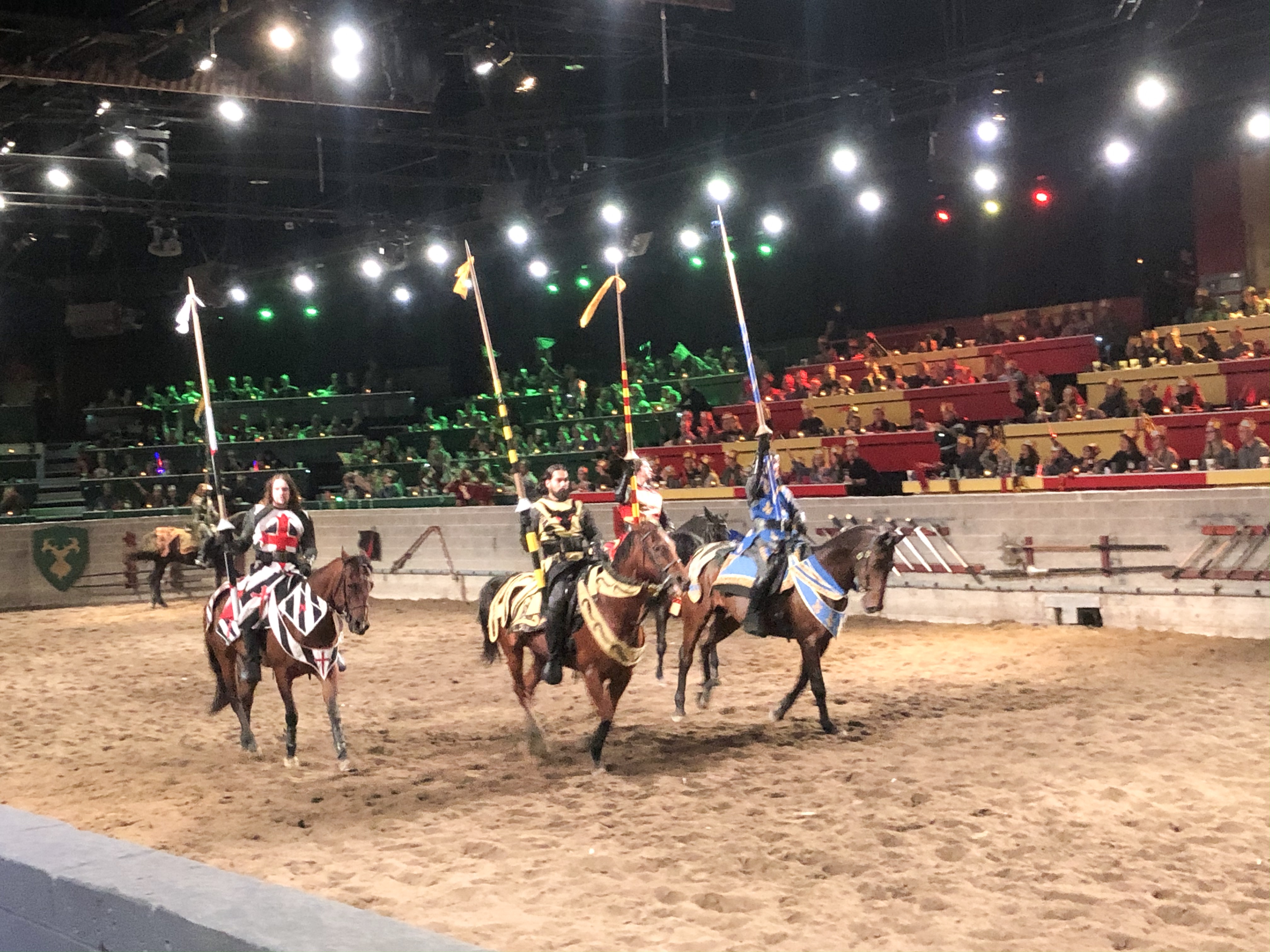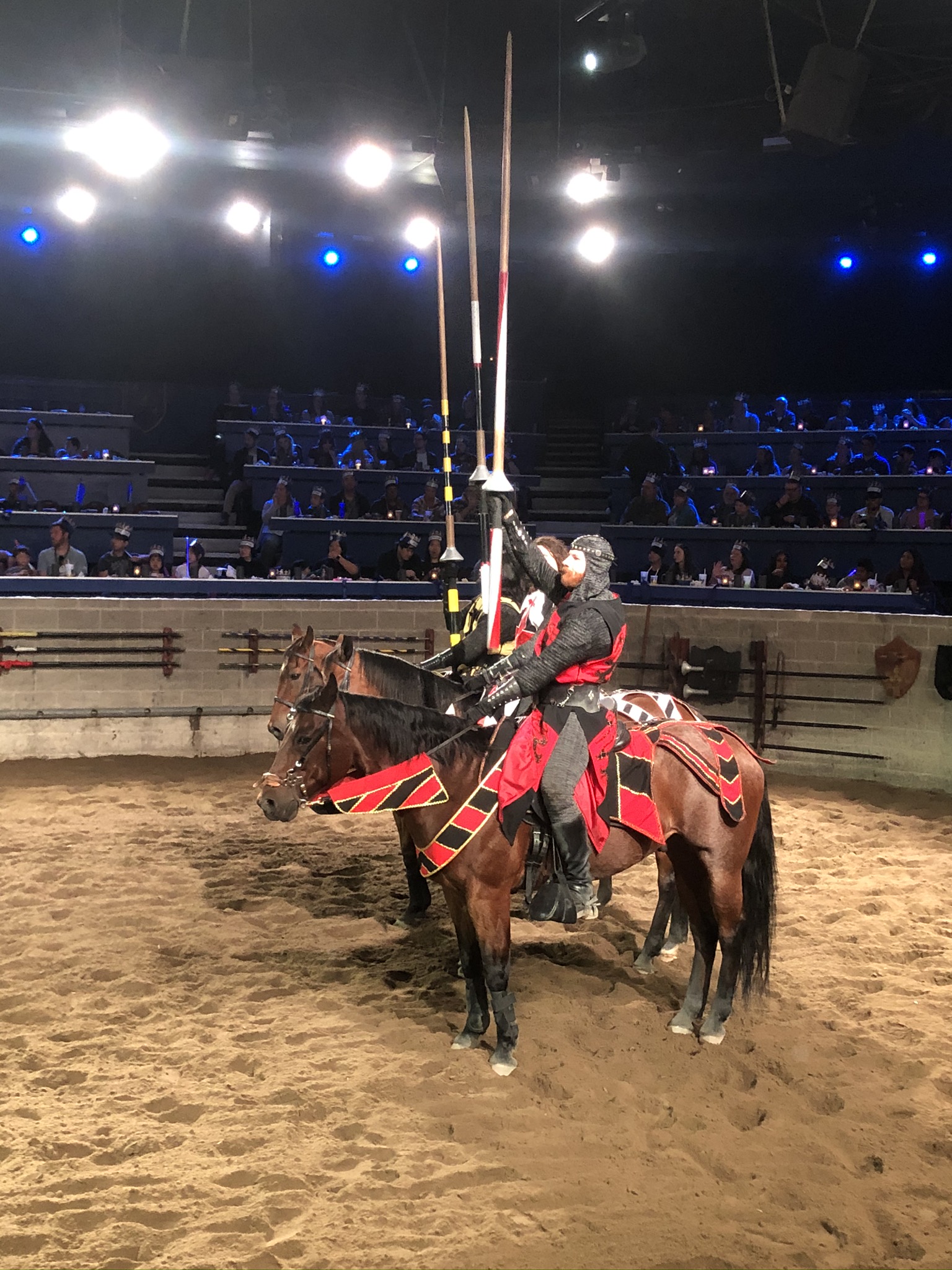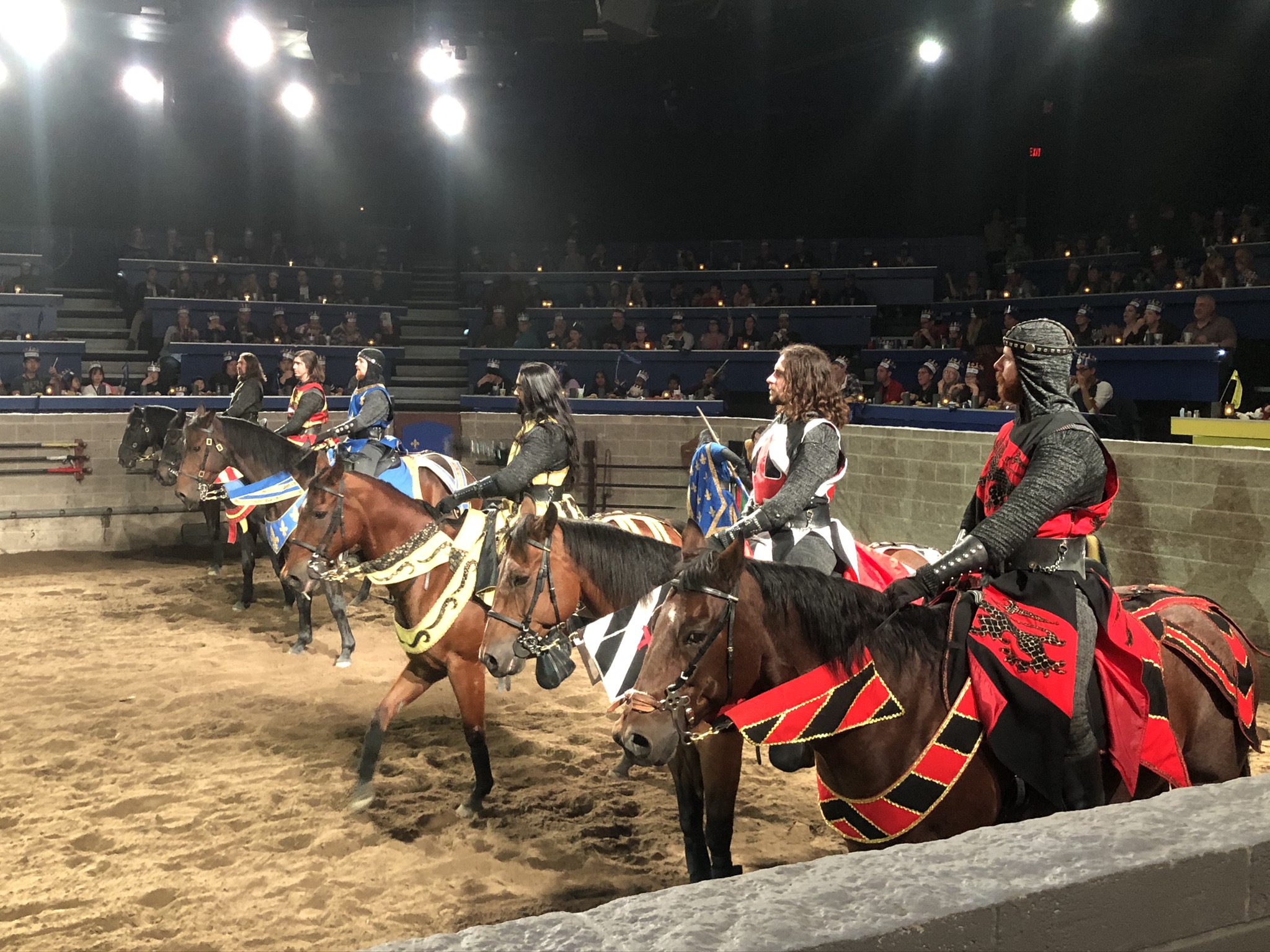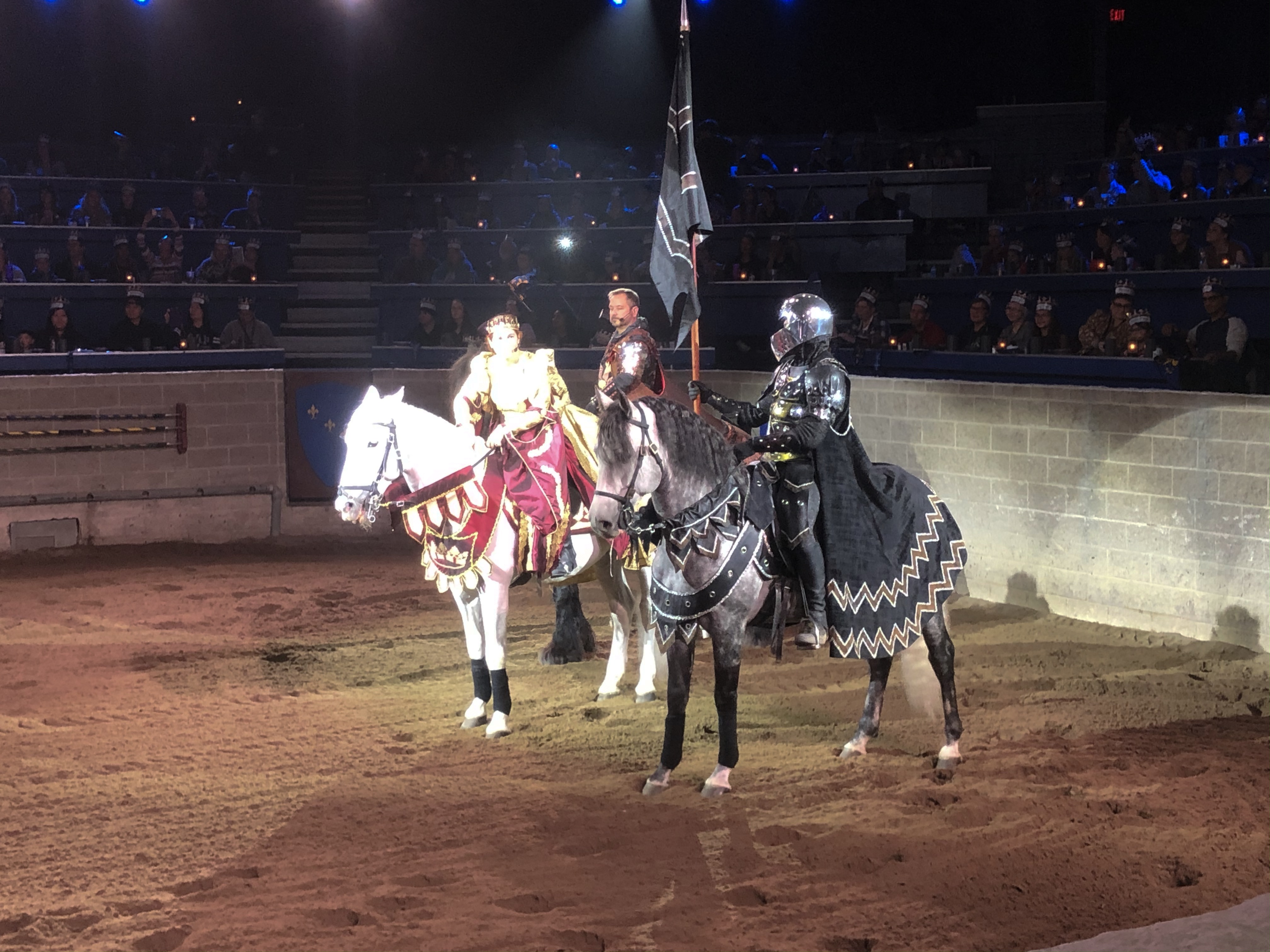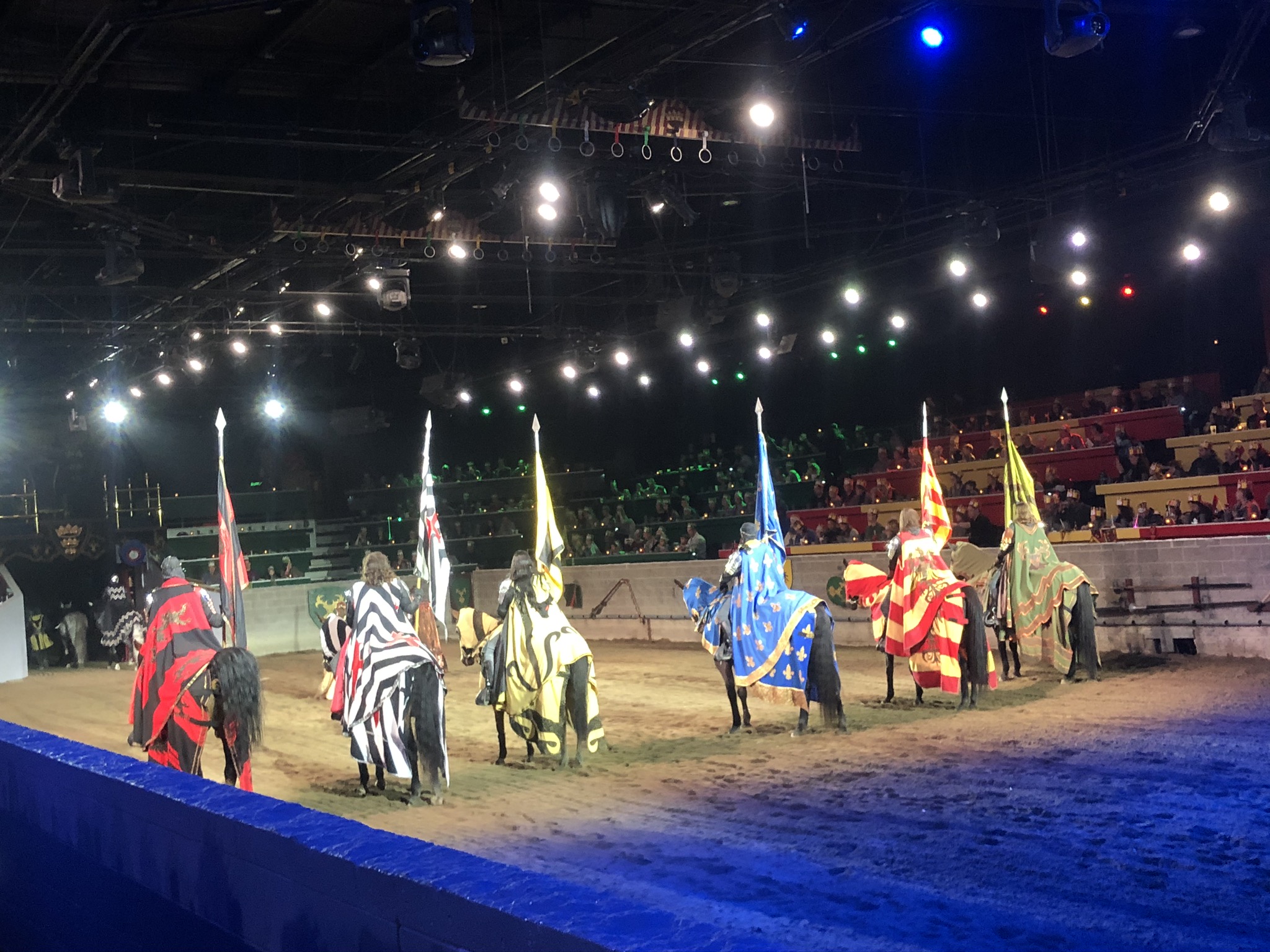 For dinner, we had tomato soup and garlic bread to start.  Our main course was a 1/2 chicken,  roasted potato, and corn. For dessert, we had ice cream with caramel sauce. The food is soooo good! Plus, you get so much!! Everything is eaten without utensils, but you can request a fork if you'd rather not use your hands.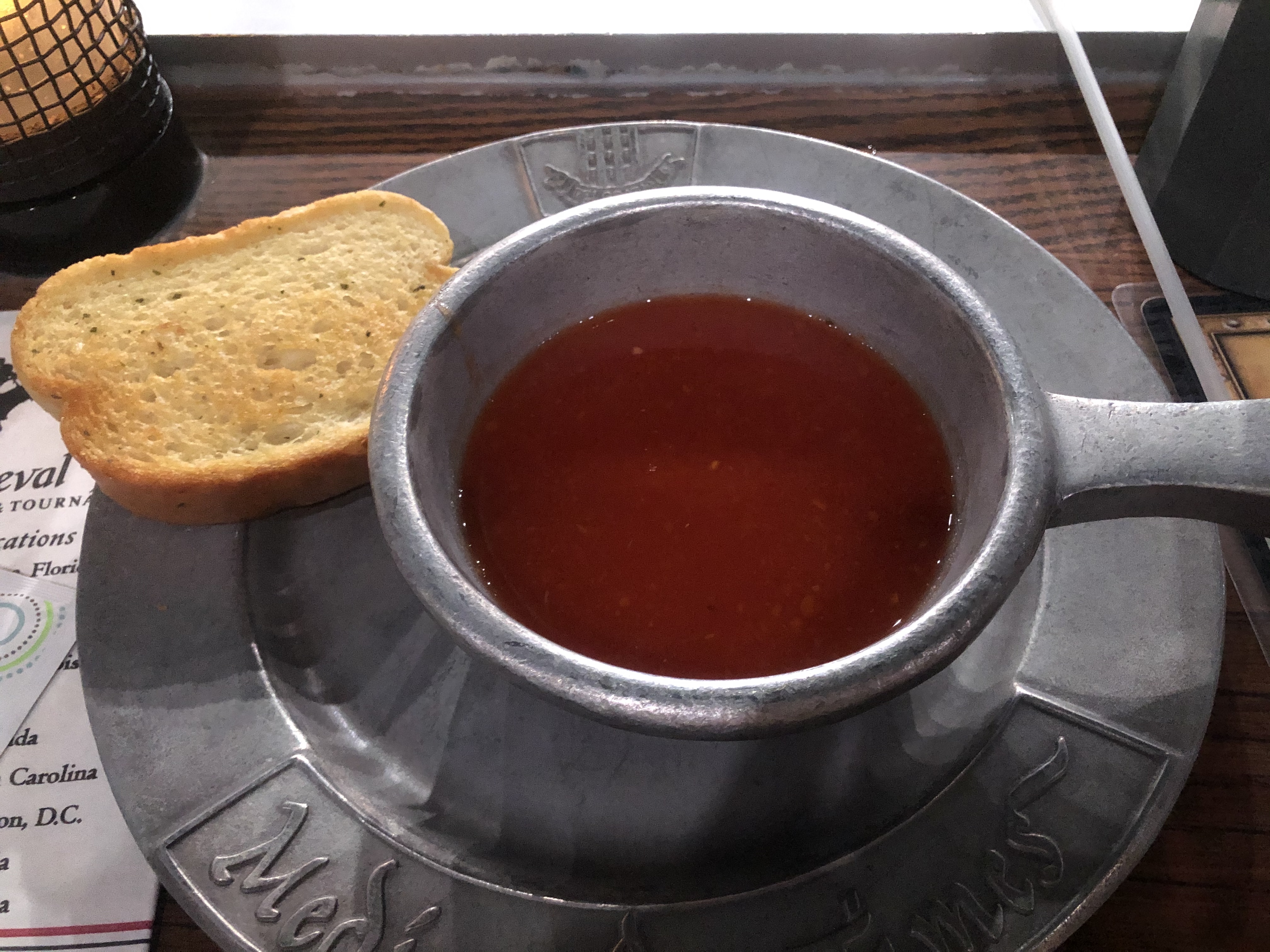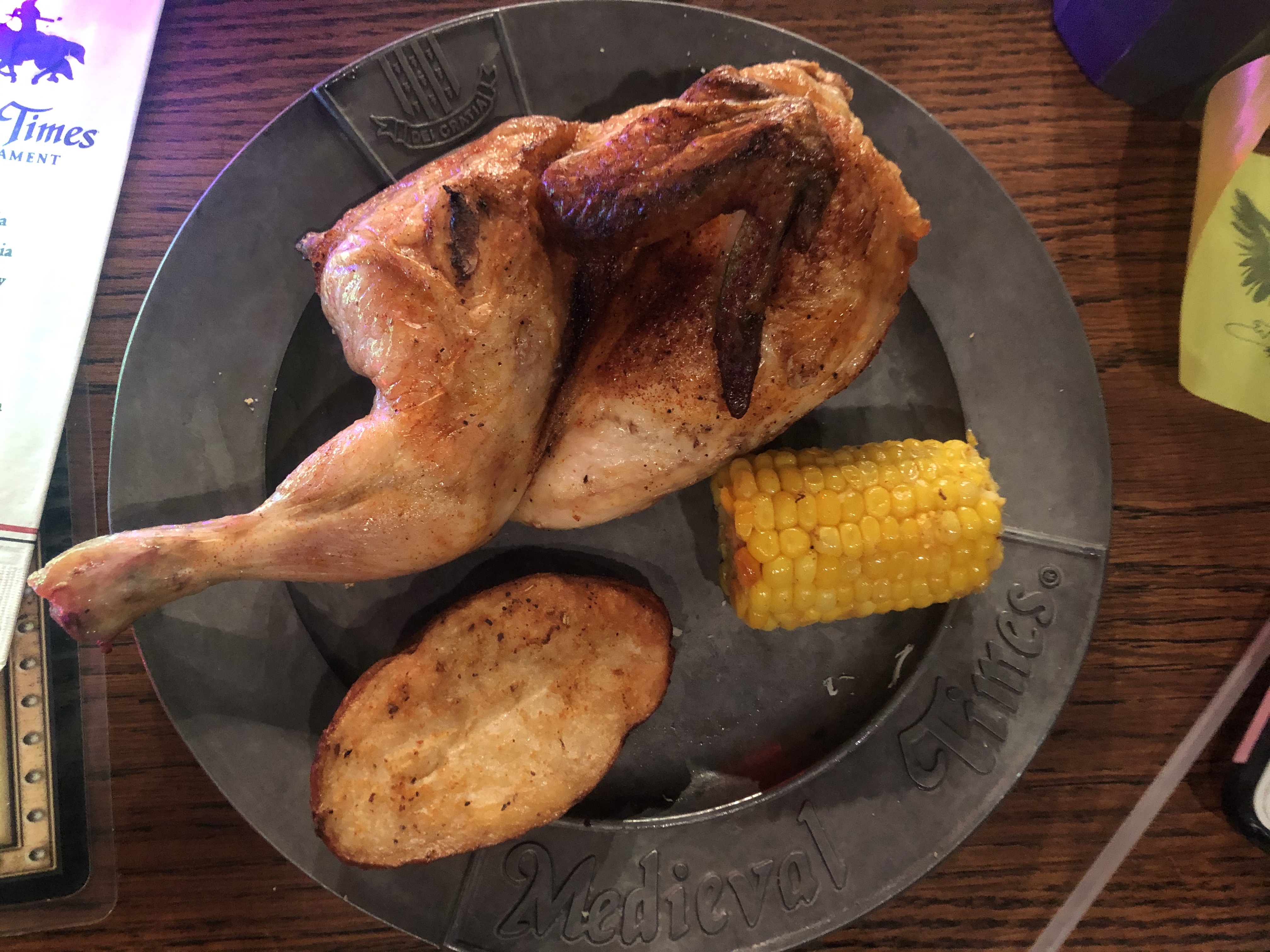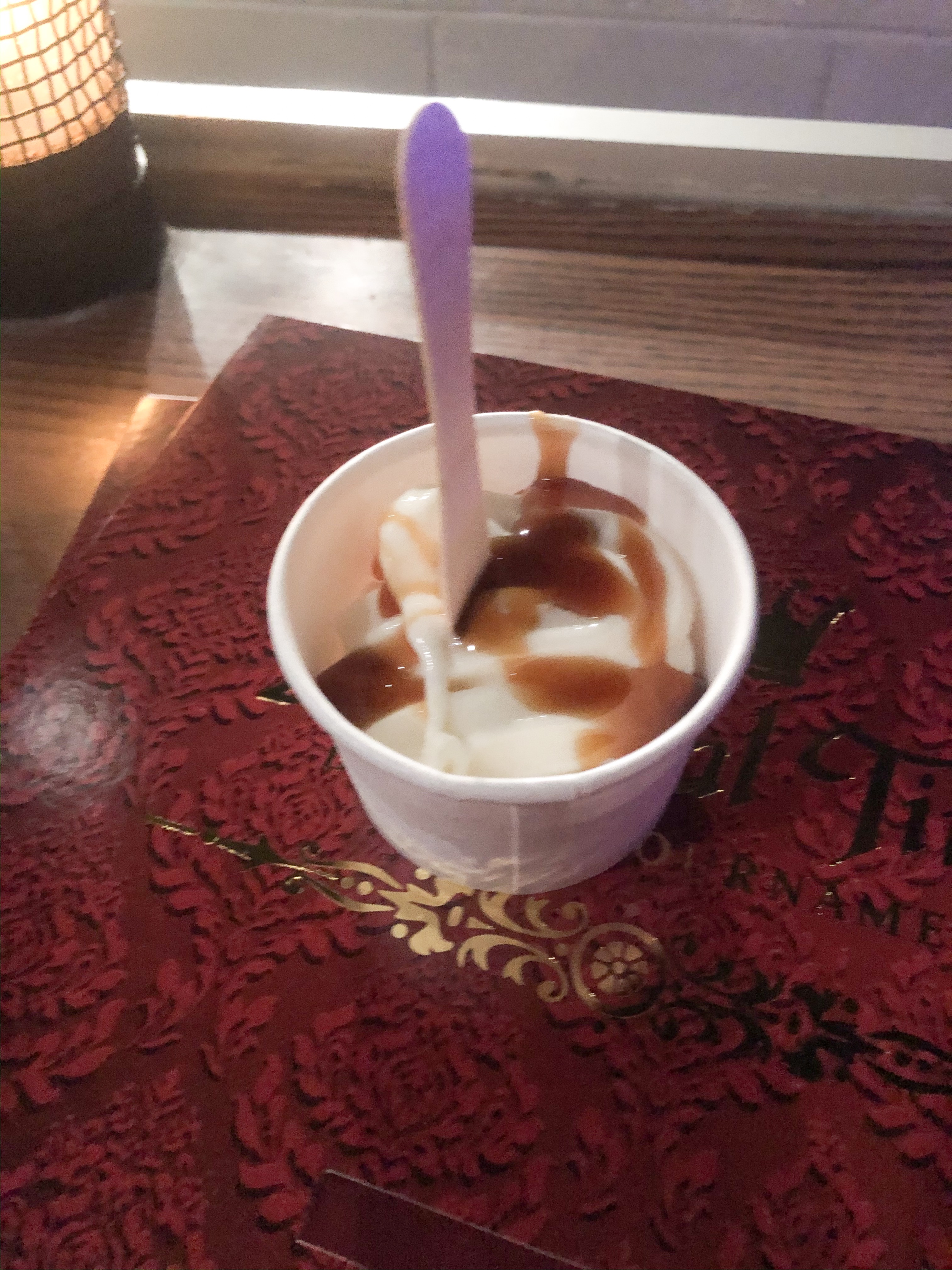 Of course the kids favourite part was the sword fighting. They loved how the mesh screen came down in front of us to protect us, and they loved seeing the sparks from the swords.
What made the night even extra special was when our yellow knight won, and we all started to scream and cheer! What's cool is whichever knight wins, they will come to your section with the queen, and pick out a female in the crowd to be the Queen of Love and Beauty! The knight presents them with a sash, crown, and they also get a photo together with the knight that won.
Such a great show, and a perfect night spent together!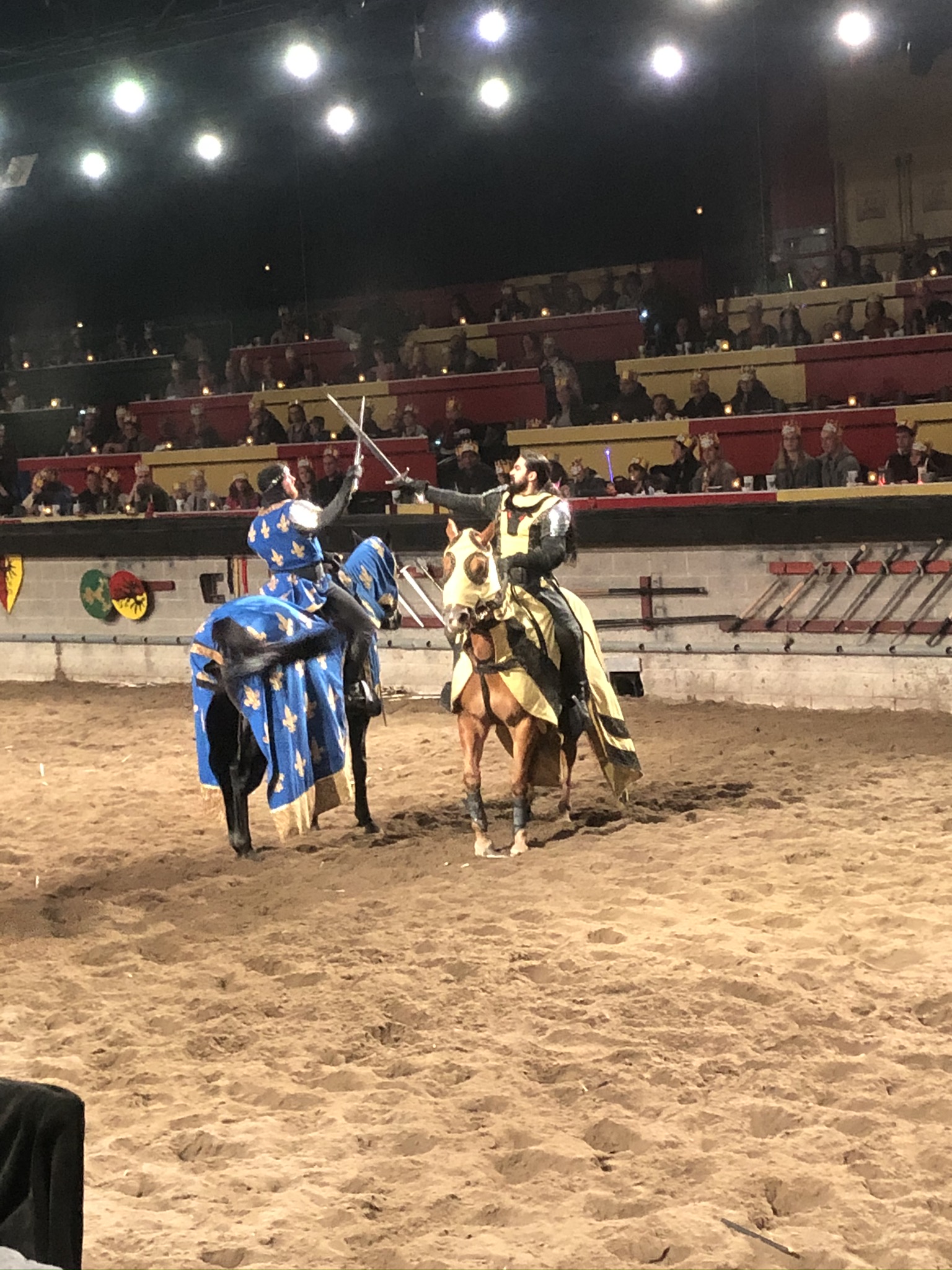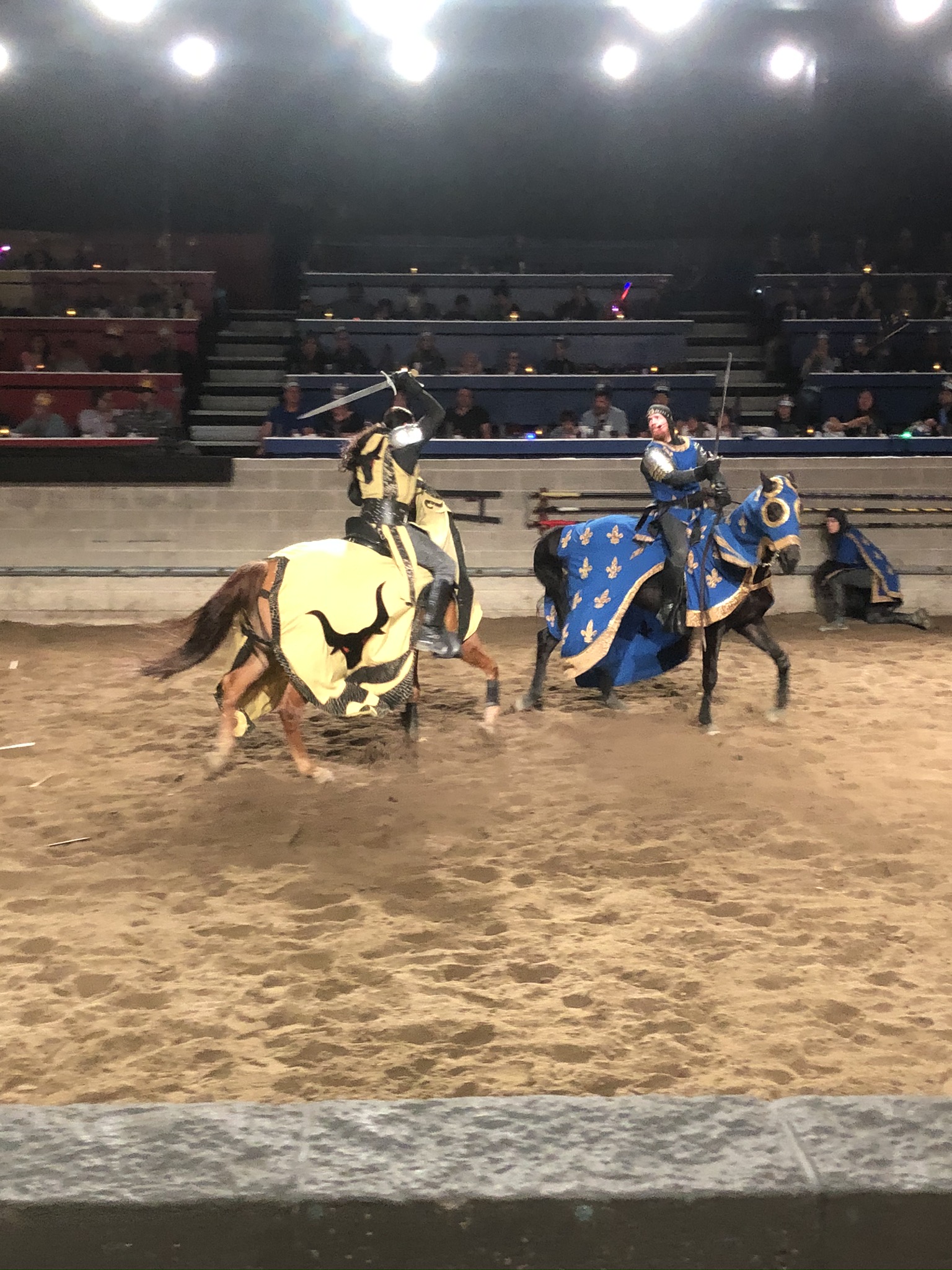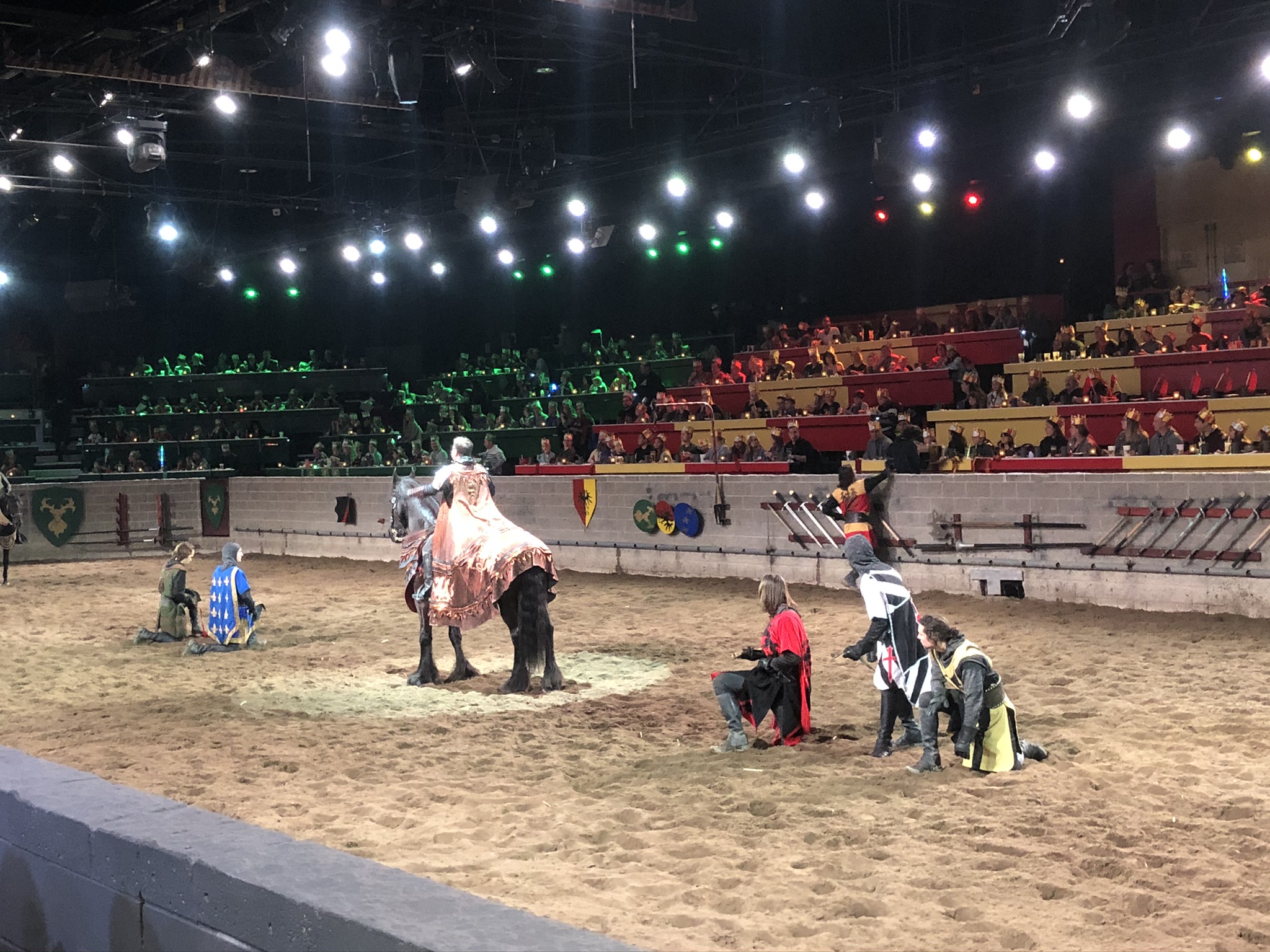 Tickets to Medieval Times Dinner & Tournament makes such a great Christmas gift if you are looking for a great experience gift. It's such a fun night the whole family would love.
 Shows run most weekends, and some days throughout the week. Depending on the day they have 3 times that you can choose from- 1:30pm, 4:30pm and 7:30pm. The cost to park is $13.00  For more information, and to book tickets to a show check out their website HERE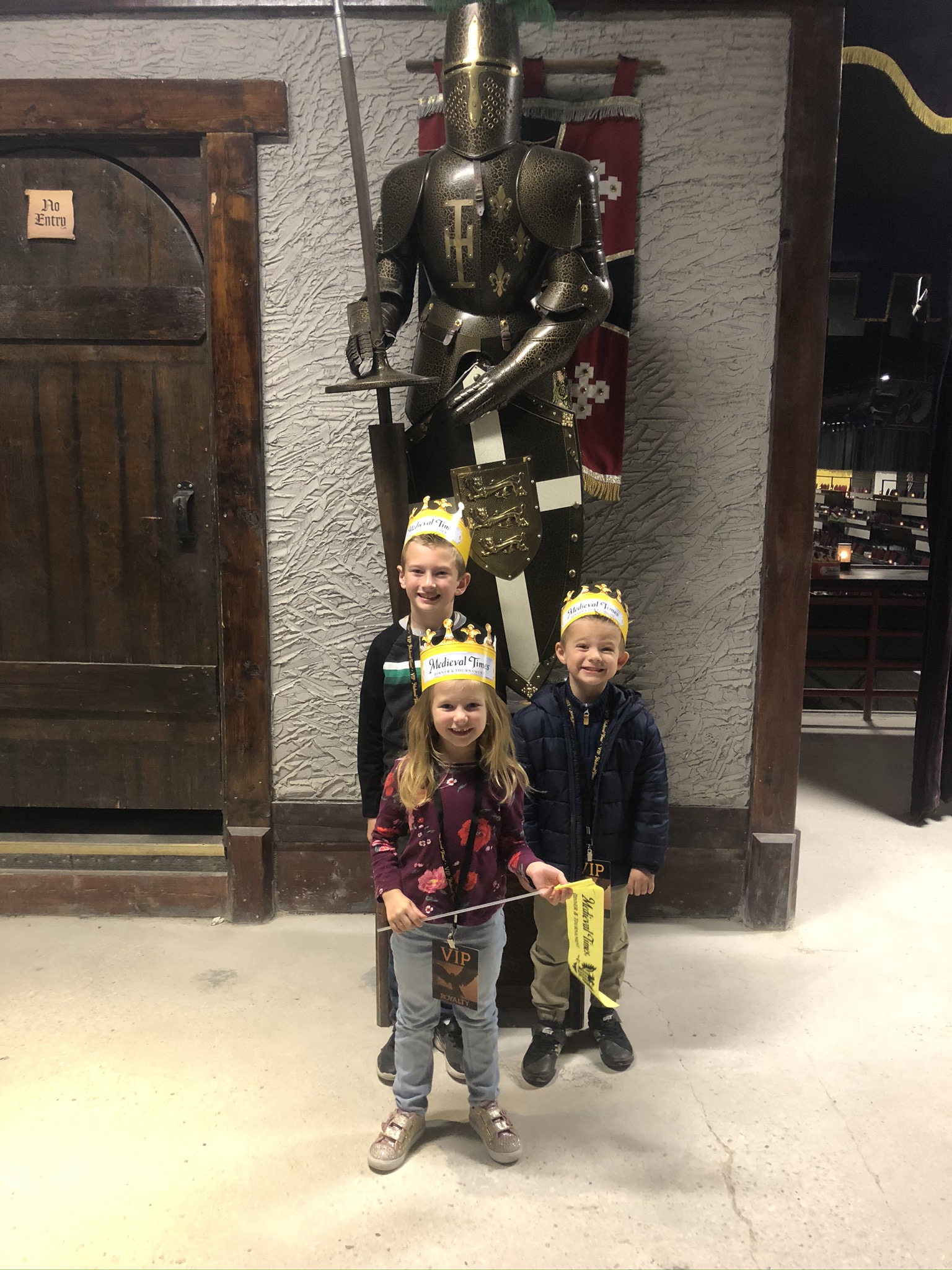 Would you like to win tickets to a show??!!
I am giving away 5 tickets to a Medieval Times show in Toronto to one lucky reader. Just head over to my Instagram account to enter!
Good Luck!
                                      Disclaimer: Thanks so much to Medieval Times Dinner & Tournament for collaborating with me on this post.