My son's favourite subject in school is Science. Ever since he was in grade 1, he would come home each week, and was so excited to tell me what he learned in Science class that day. Even his teachers would tell me how much he loved the subject during parent/teacher interviews, and on his report card. So when he turned 8 at the end of June, he of course requested a science themed birthday party. So off I went to start planning and ordered a science themed cake, and picked up science themed party decor and supplies. I wanted to find something that would entertain the kids, and I came across Mad Science online, and saw that they offered birthday party packages!
Mad Science birthday parties have a certified Mad Scientist that will come out to your venue or home, and give kids a chance to participate in cool science experiments. Once I told my son about this he was so excited, and I booked it right away! Even all his friends were excited when he told them at school. I also got multiple text messages from parents saying how excited their child was for the party, and how unique the idea was!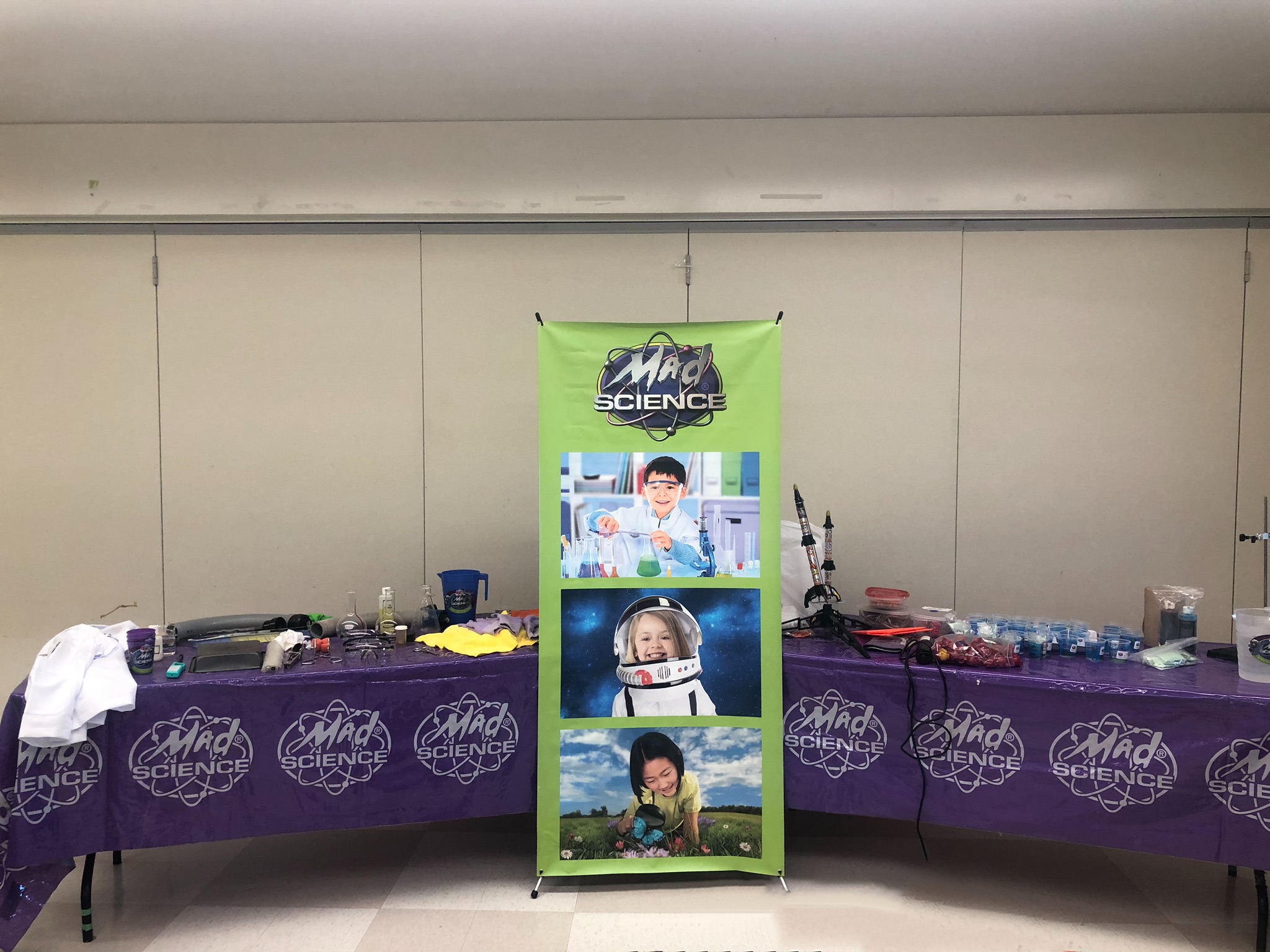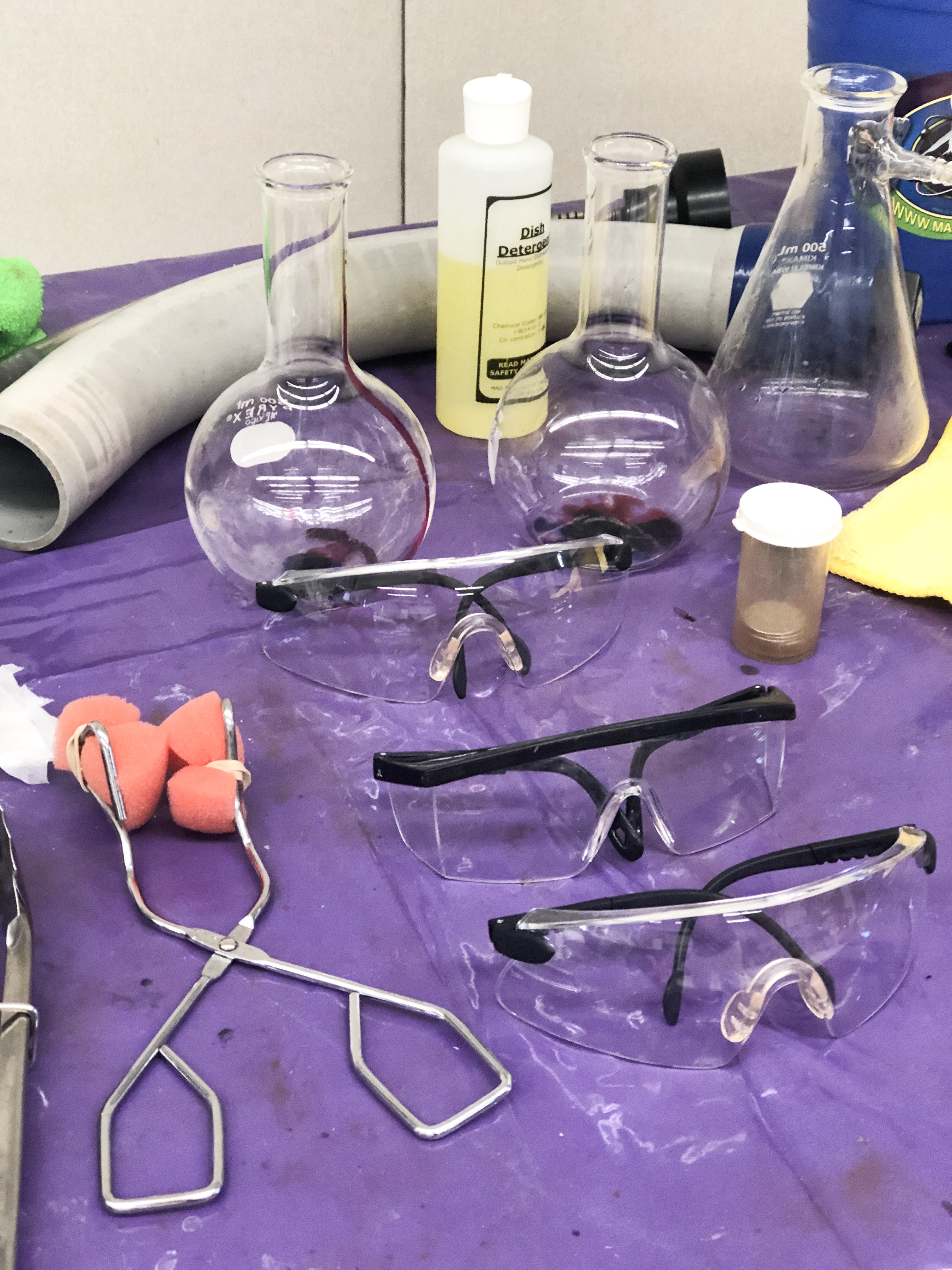 Mad Science has locations throughout Canada, and US and internationally too. We booked my son's party with Mad Science of Toronto which has 4 party packages to choose from: Milliwatt, Kilowatt, Megawatt, and Gigawatt. Each party ranges from 60- 75 mins depending on which package you choose.
I went with the Gigawatt package which was a 75 minute show for the kids. It included 2 upgrades as well- Dry Ice, and either Cotton Candy or a Rocket Launch. My son chose the Rocket Launch!
The package also included a Take Home Experiment for each child, and the birthday child got a t-shirt, and gift as a little something extra to take home.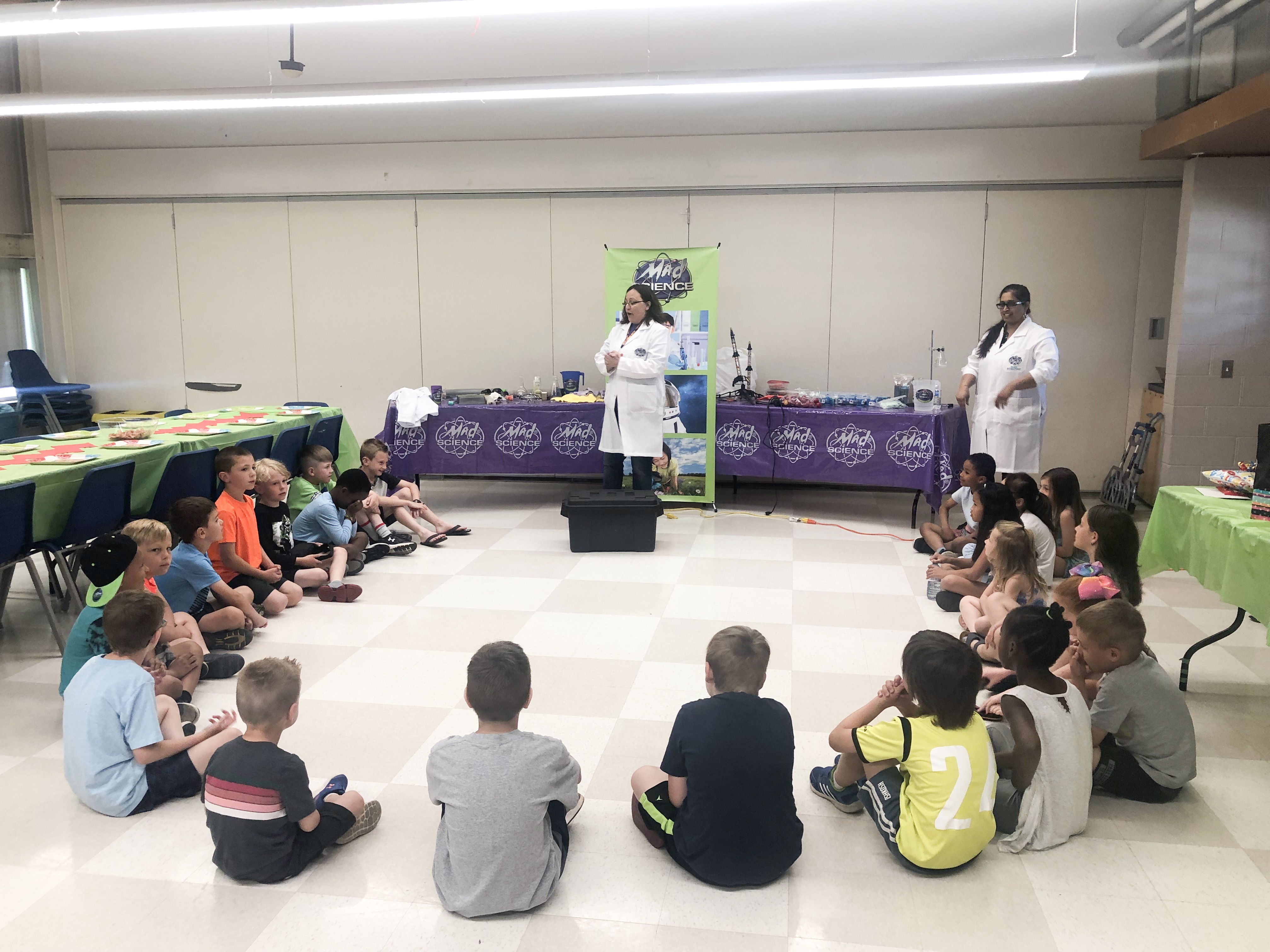 The Dry Ice experiments were so cool. The kids learned about the temperatures of dry ice, and the three states of matter. They saw a coin dance, scissors sizzle, saw bubbling bubbles, and even had a dry ice shower!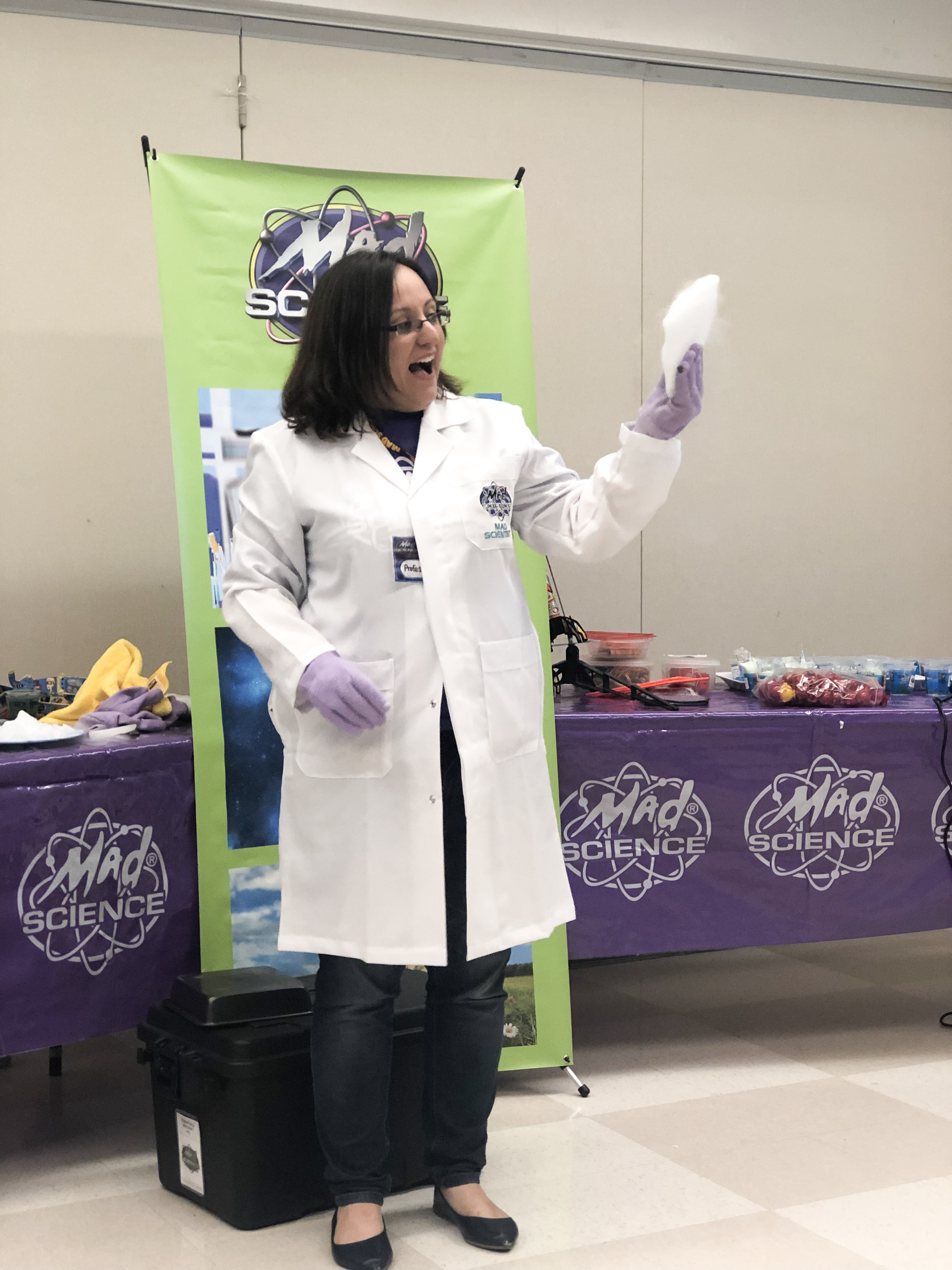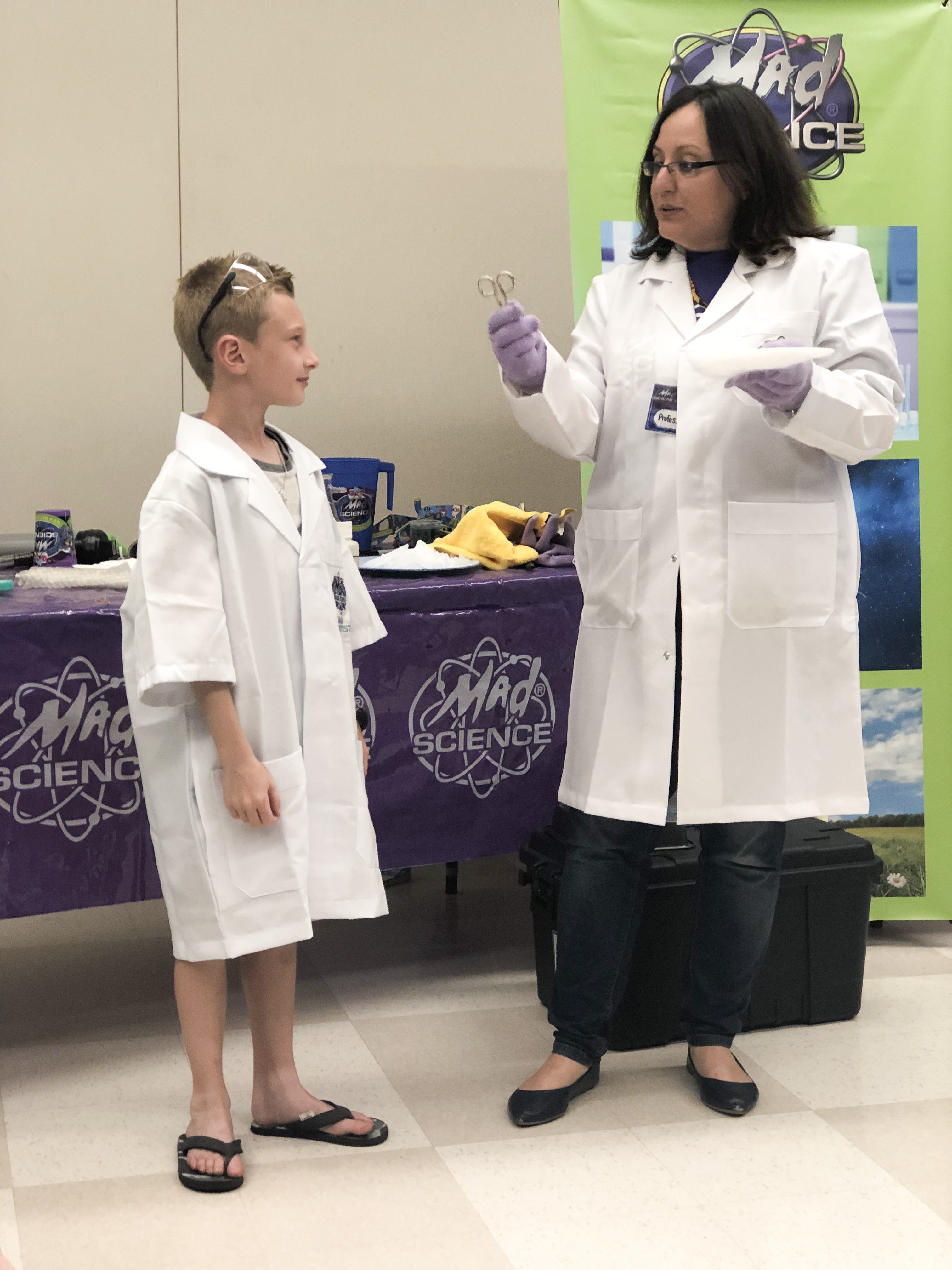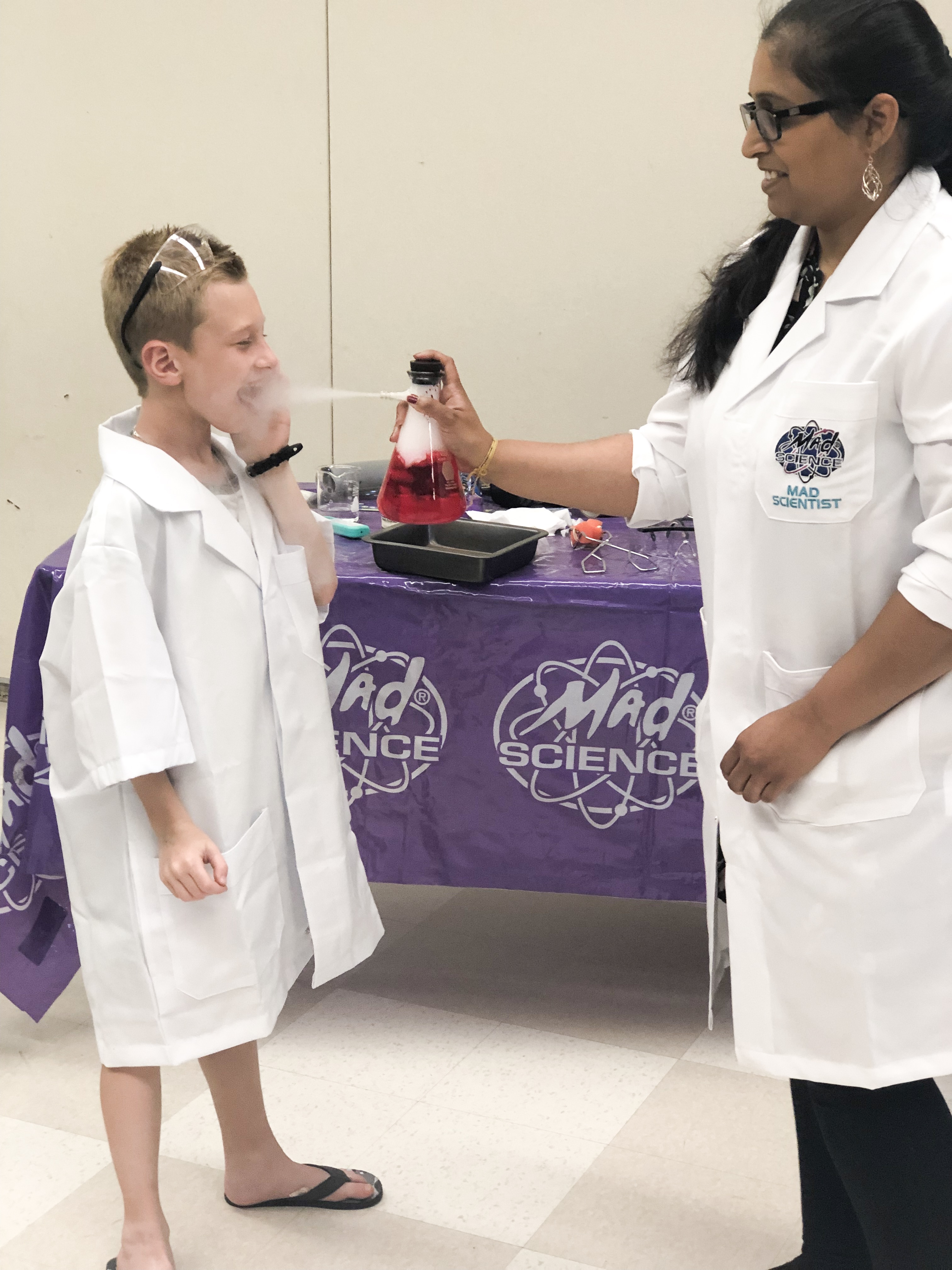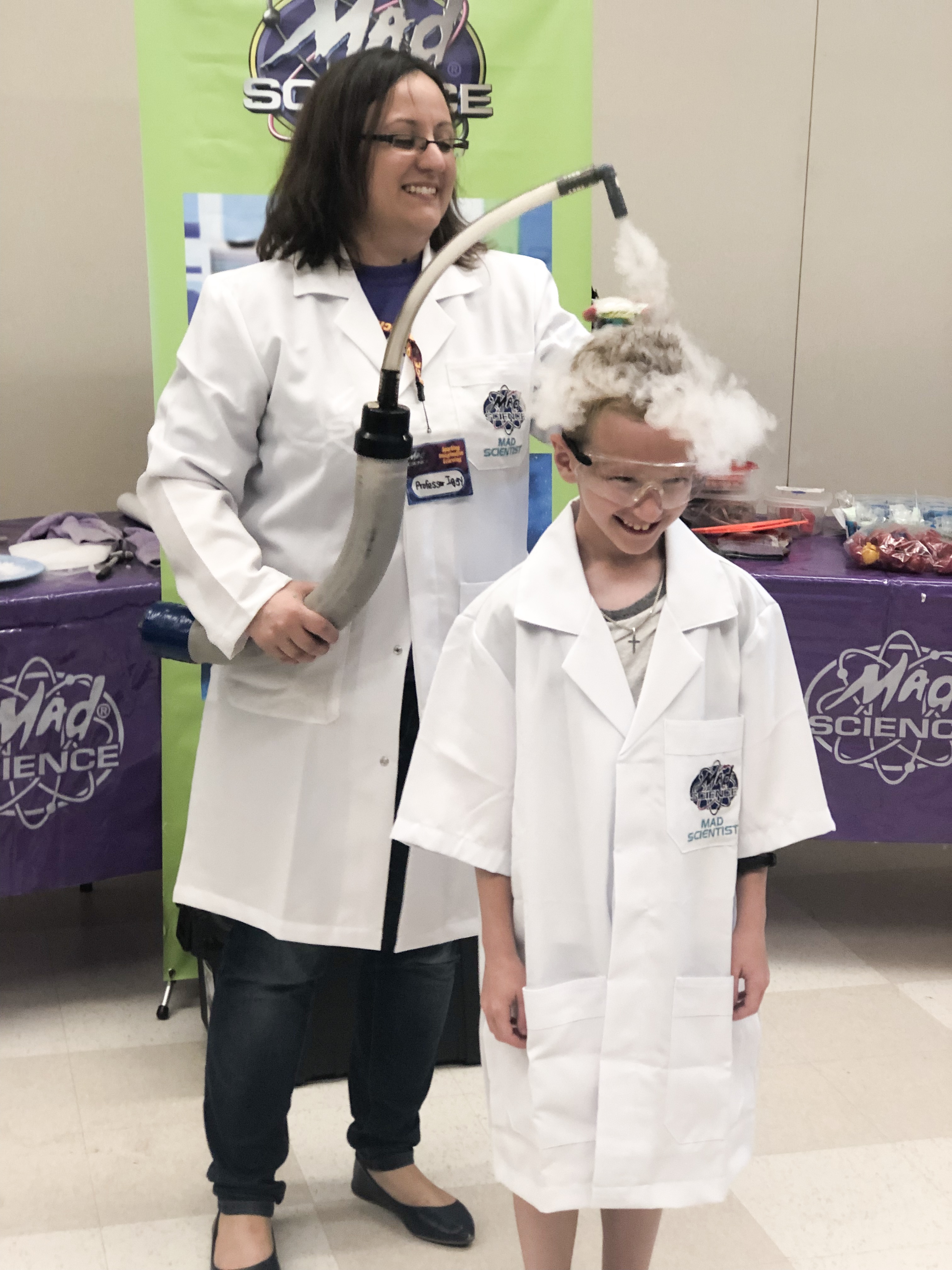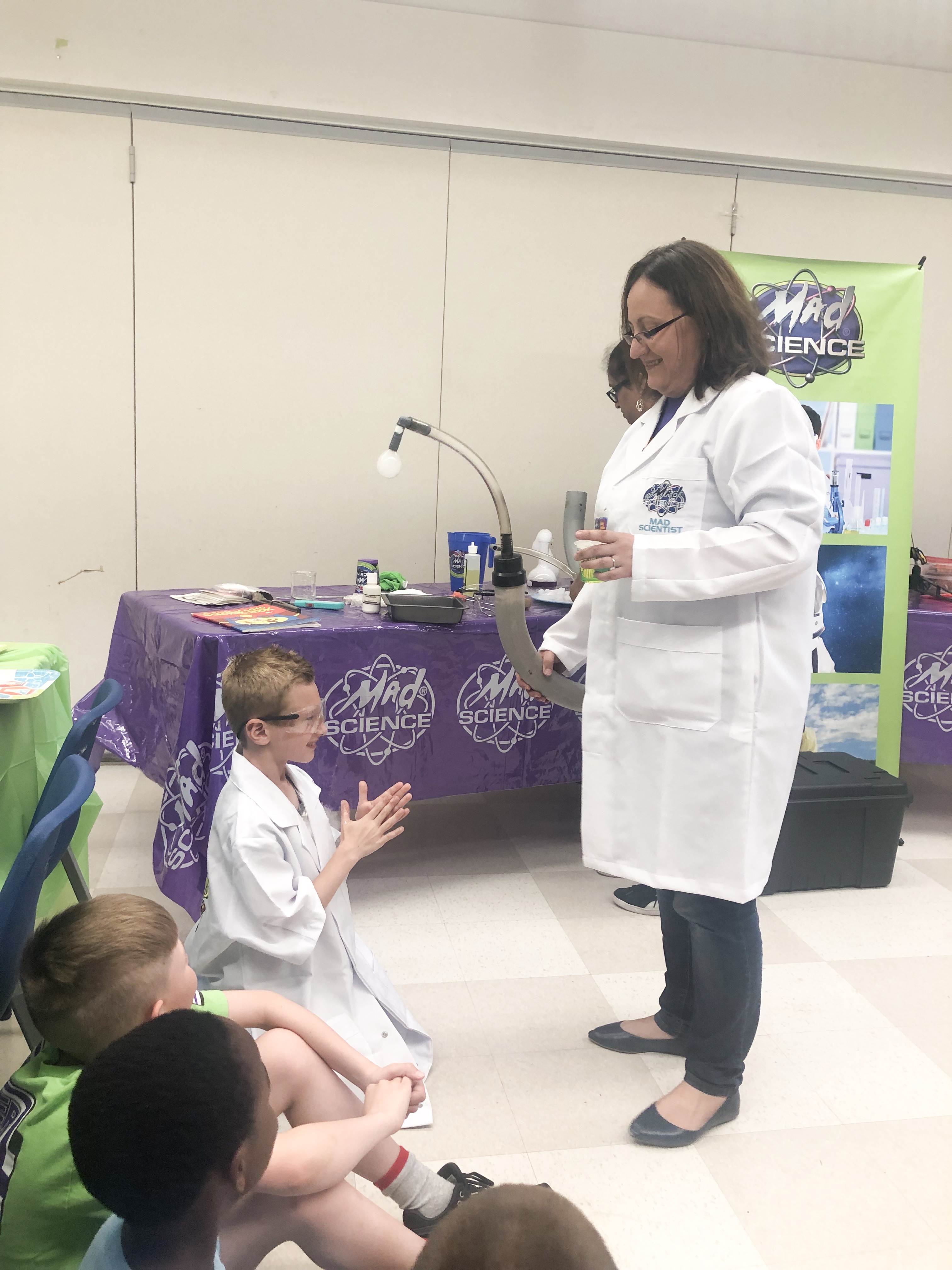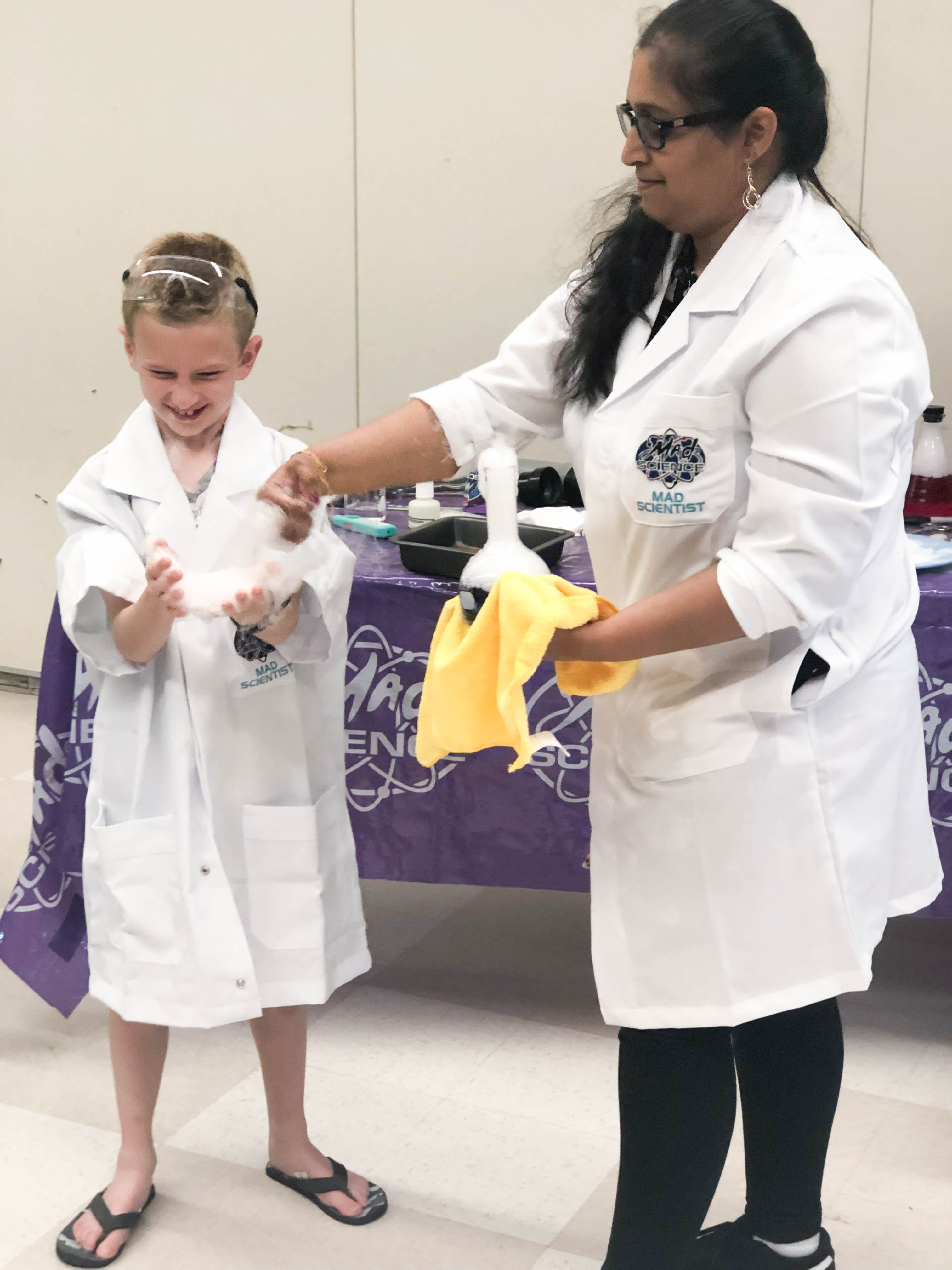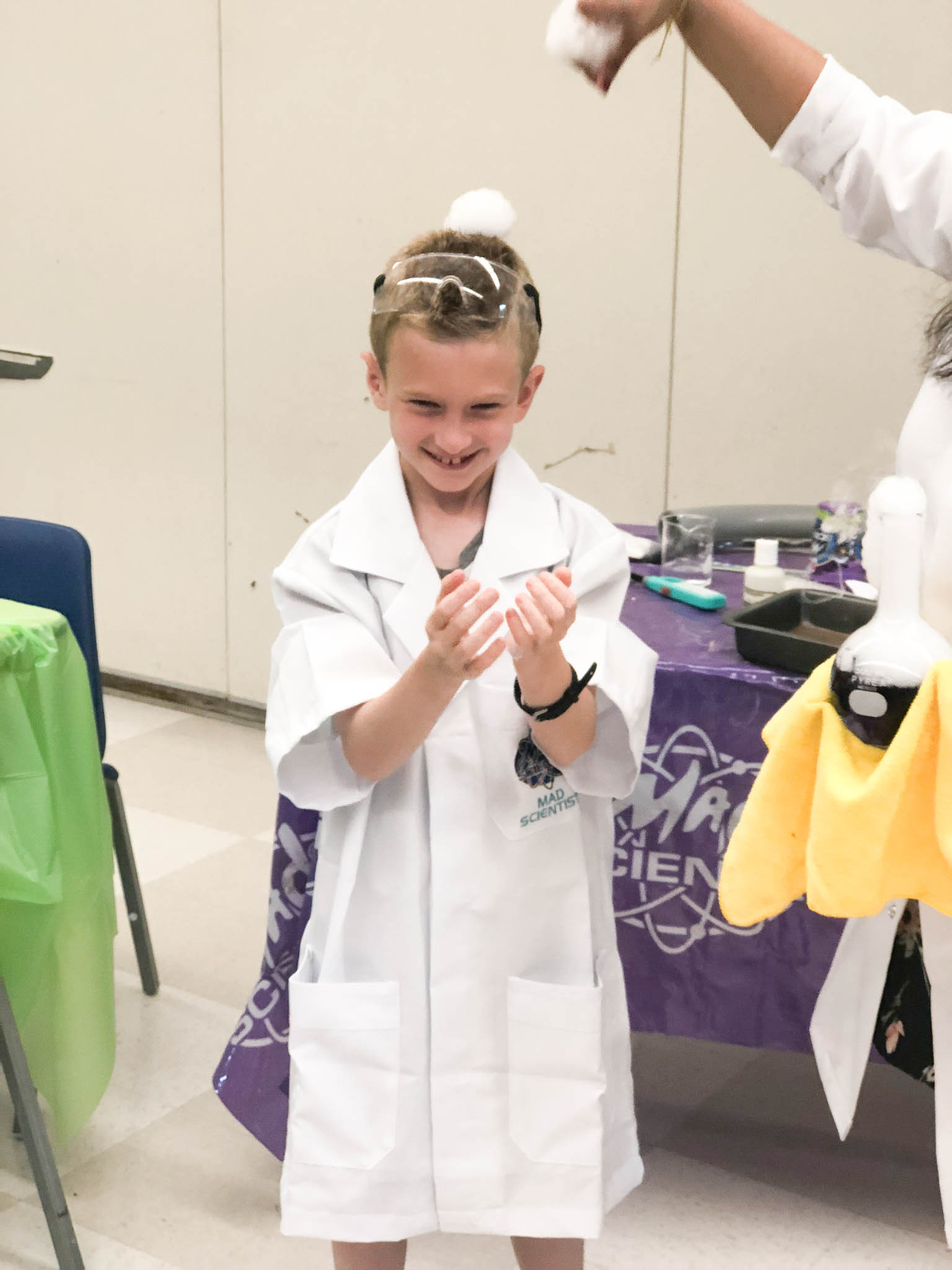 My son was able to choose from 3 Take Home Experiments to make at his party- Slime, Silly Putty or a High-bouncing polymer ball.
He chose to make bouncing balls, and all the kids had so much fun making them. They even came with a Mad Science cup with a lid, so everyone was able to bring them home easily.
What I loved about this Take Home Experiment is that you can use this as their Loot Bag. Or if you wanted to give each child a little something extra, Mad Science offers Loot Bags, Child Sized Lab Coats, T-Shirts, and Gifts that you can add on to your party package as well.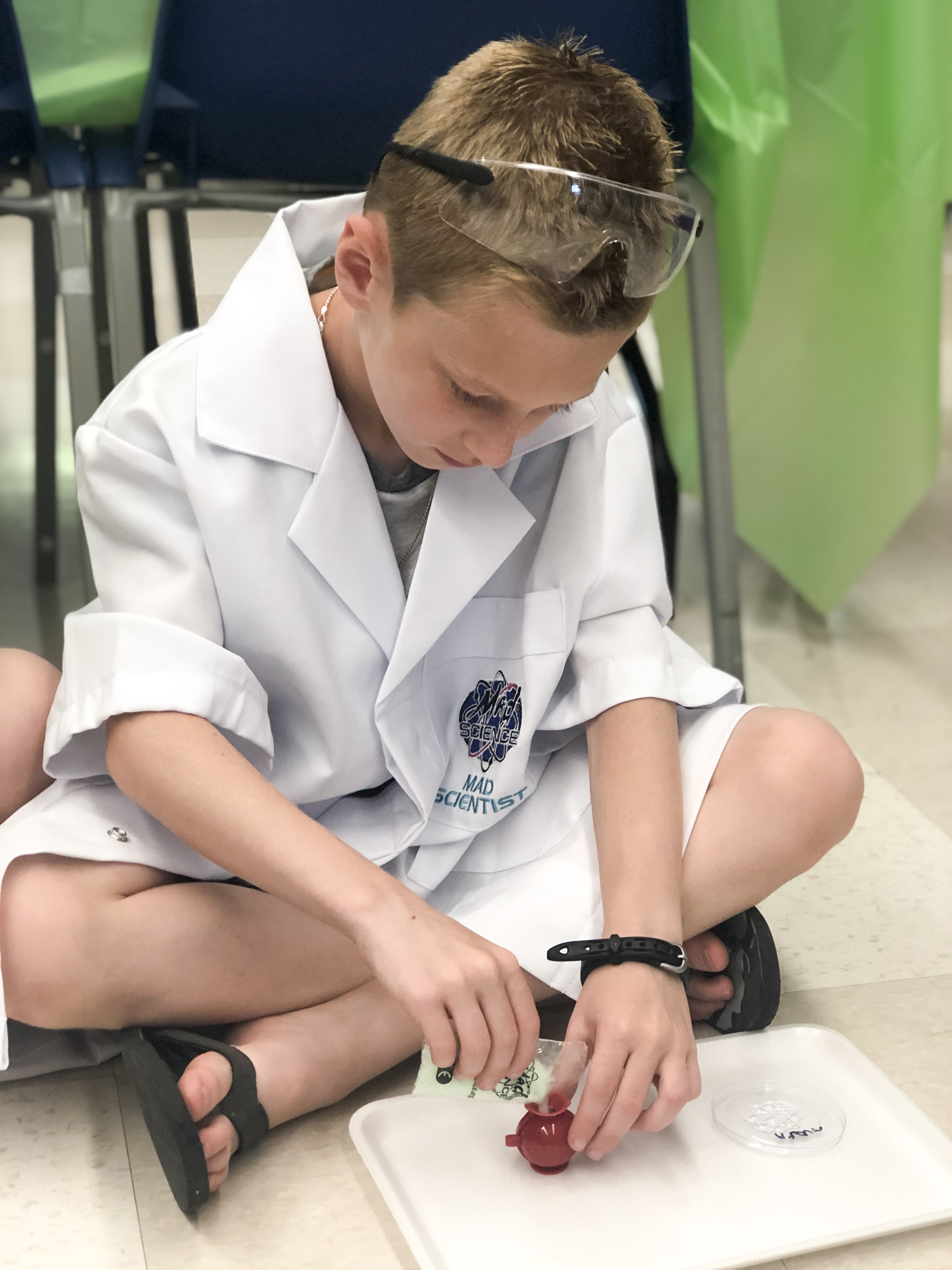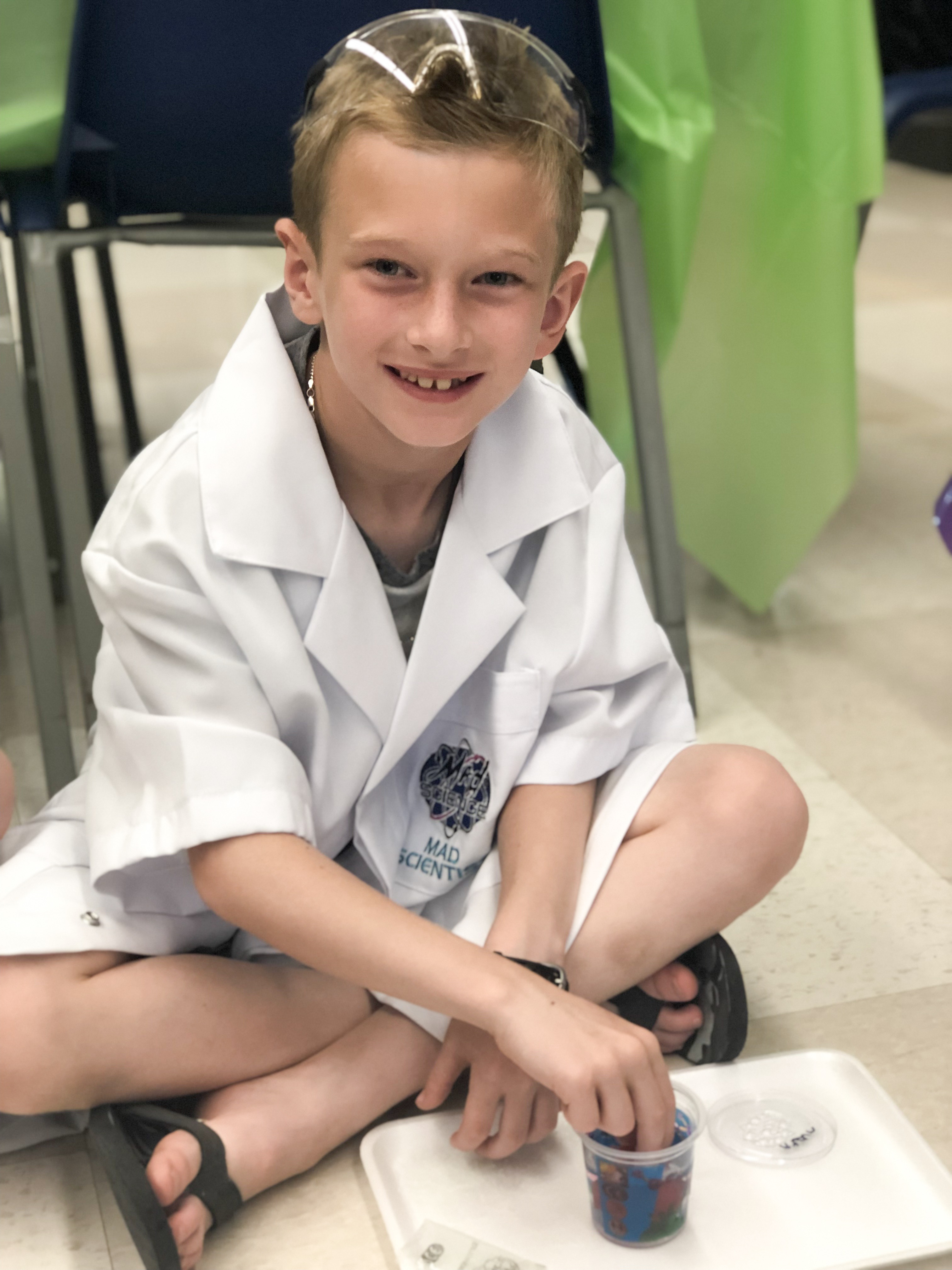 The Rocket Launch was probably the kids favourite part of the show. All the kids were just so excited! They first learned about the rocket design, and the three stages of flight. After that, we took the kids outside, and the birthday boy got to launch the rocket 250 feet in the air at 200 km/h!


Mad Science parties are perfect for children between the ages of 5-12. They do however offer parties for smaller children ages 3-5 as well, just inquire with your local Mad Science location when booking.
The even offer School, and Camp Programs, Daycare and Library Workshops, and Corporate events!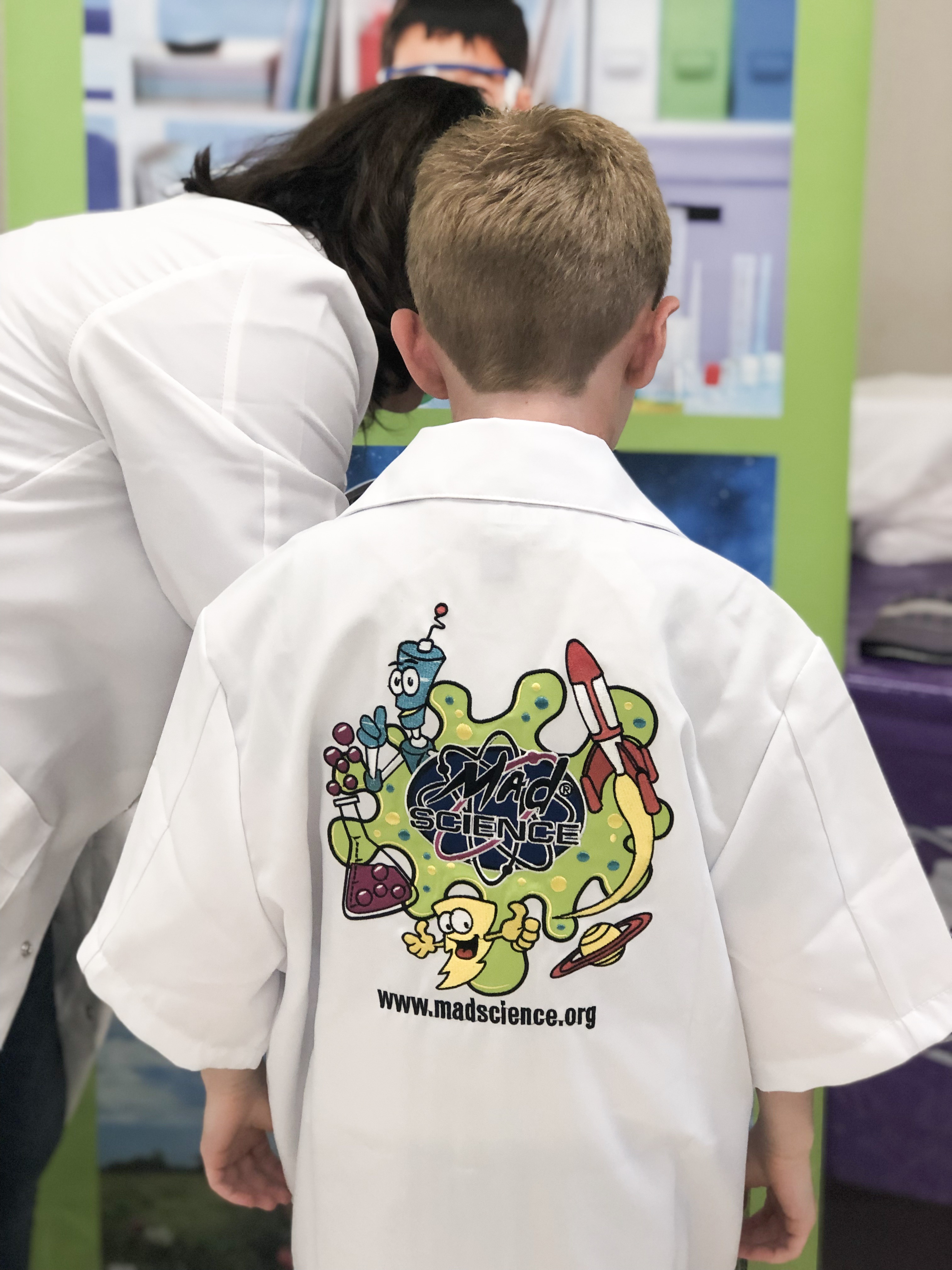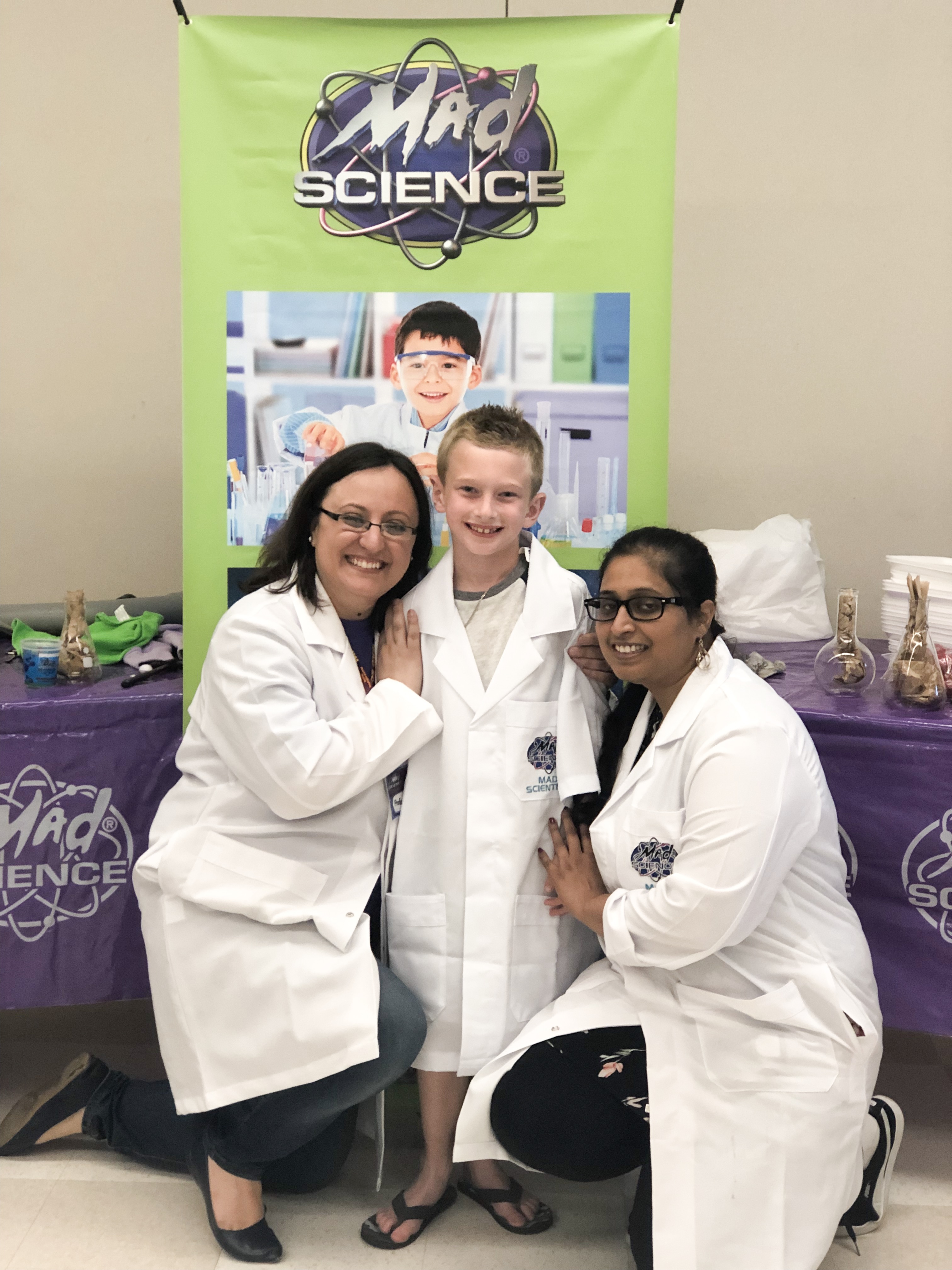 For more information on Mad Science birthday parties, visit their website here.
The Mad Scientists were so great with the kids at the party. They got all the kids involved, and made sure everything ran smoothly, and on time. On our way home from the party my son said that this was the best party yet, and I have to agree! Even the parents that stayed loved it, and I think we all learned something from the Mad Science show!
Disclaimer: Thanks so much to Mad Science for hosting us