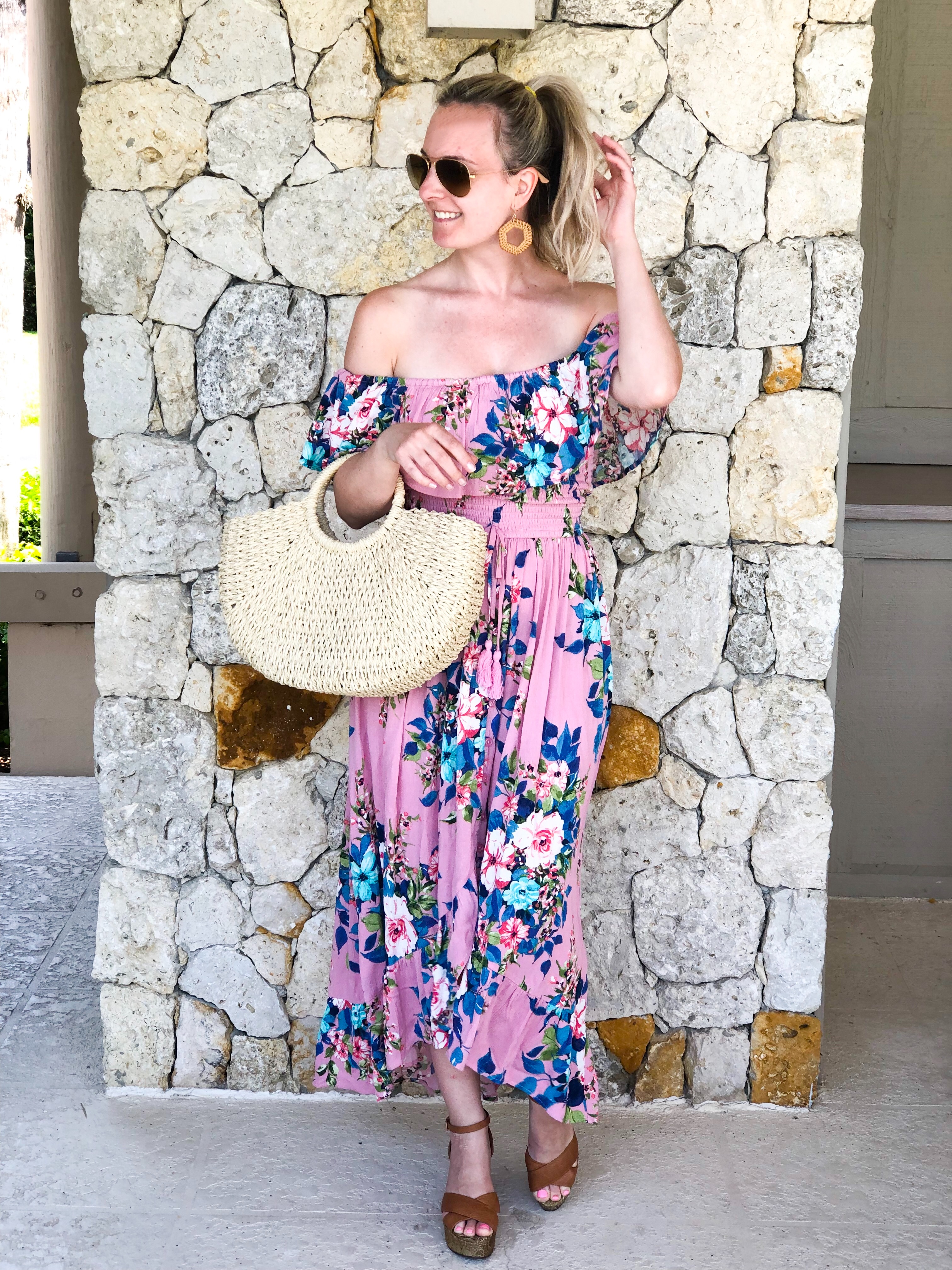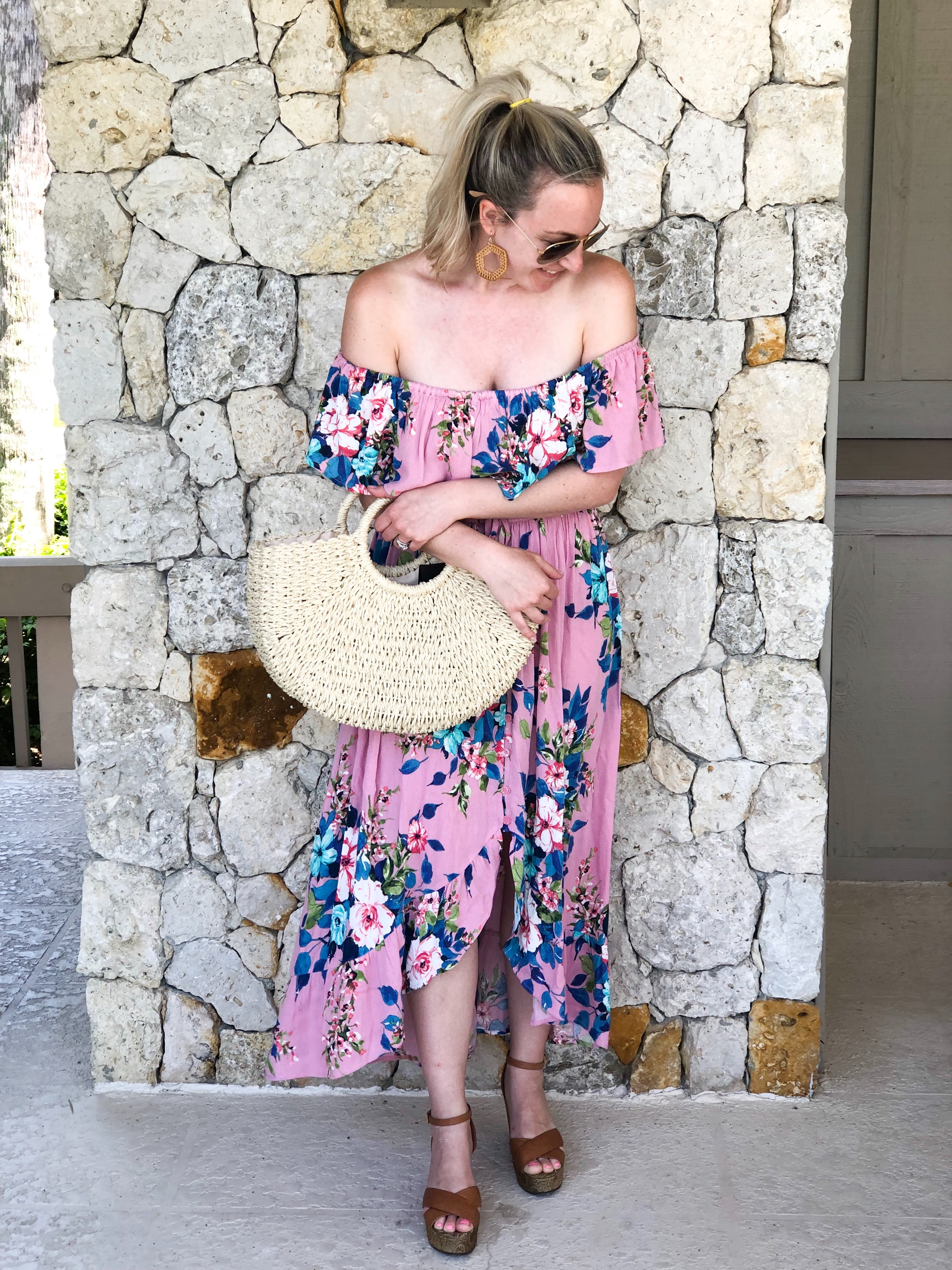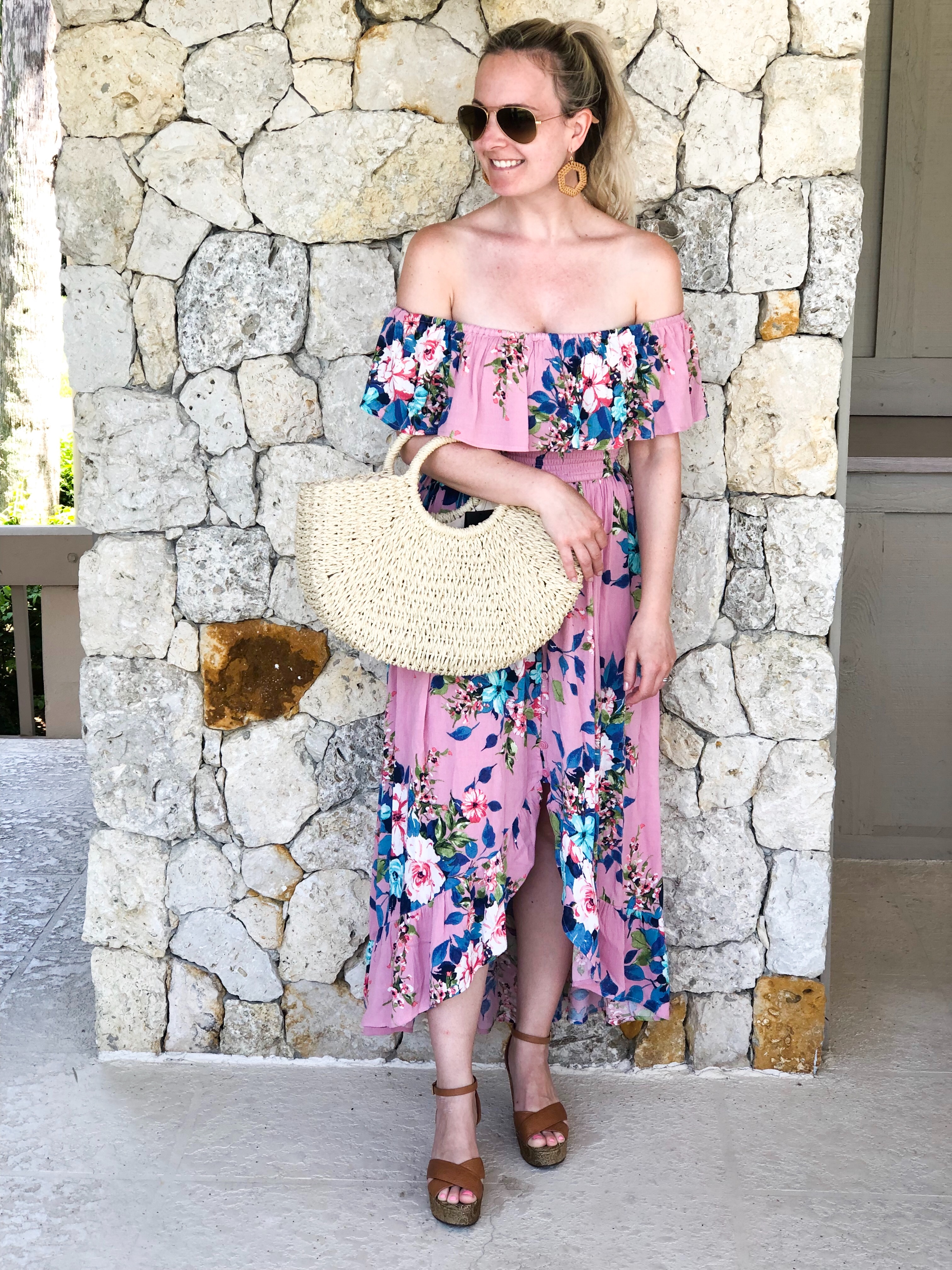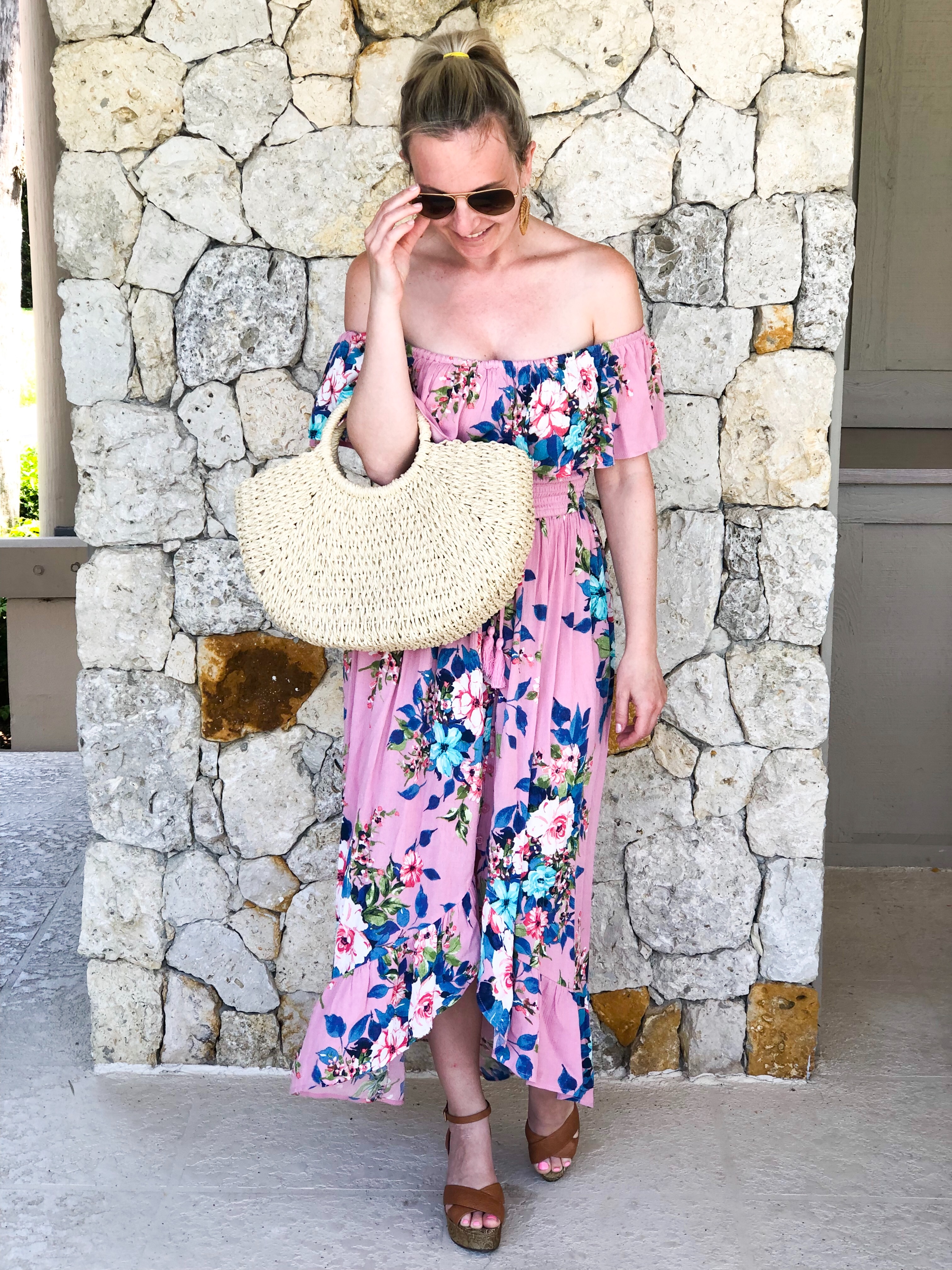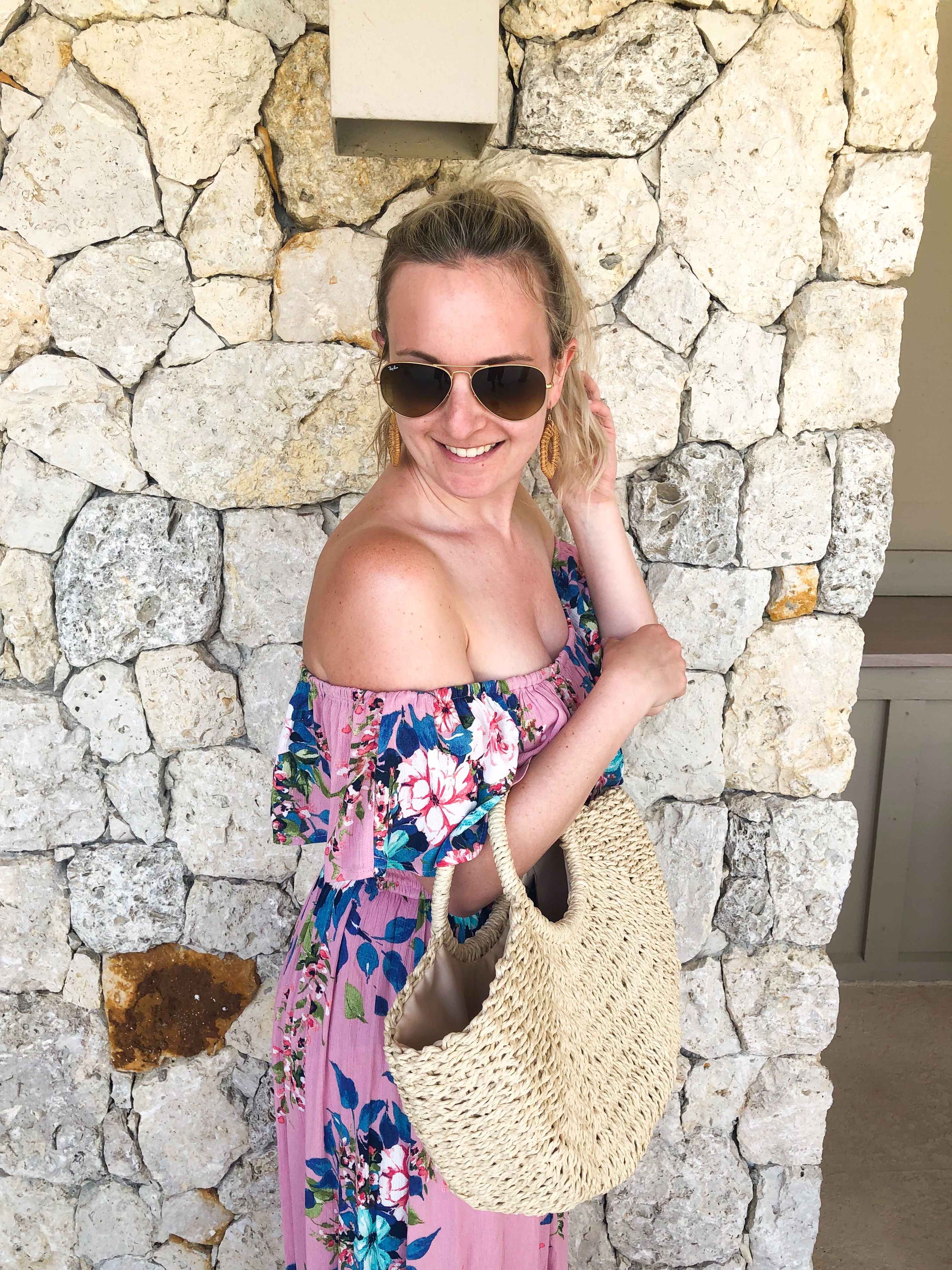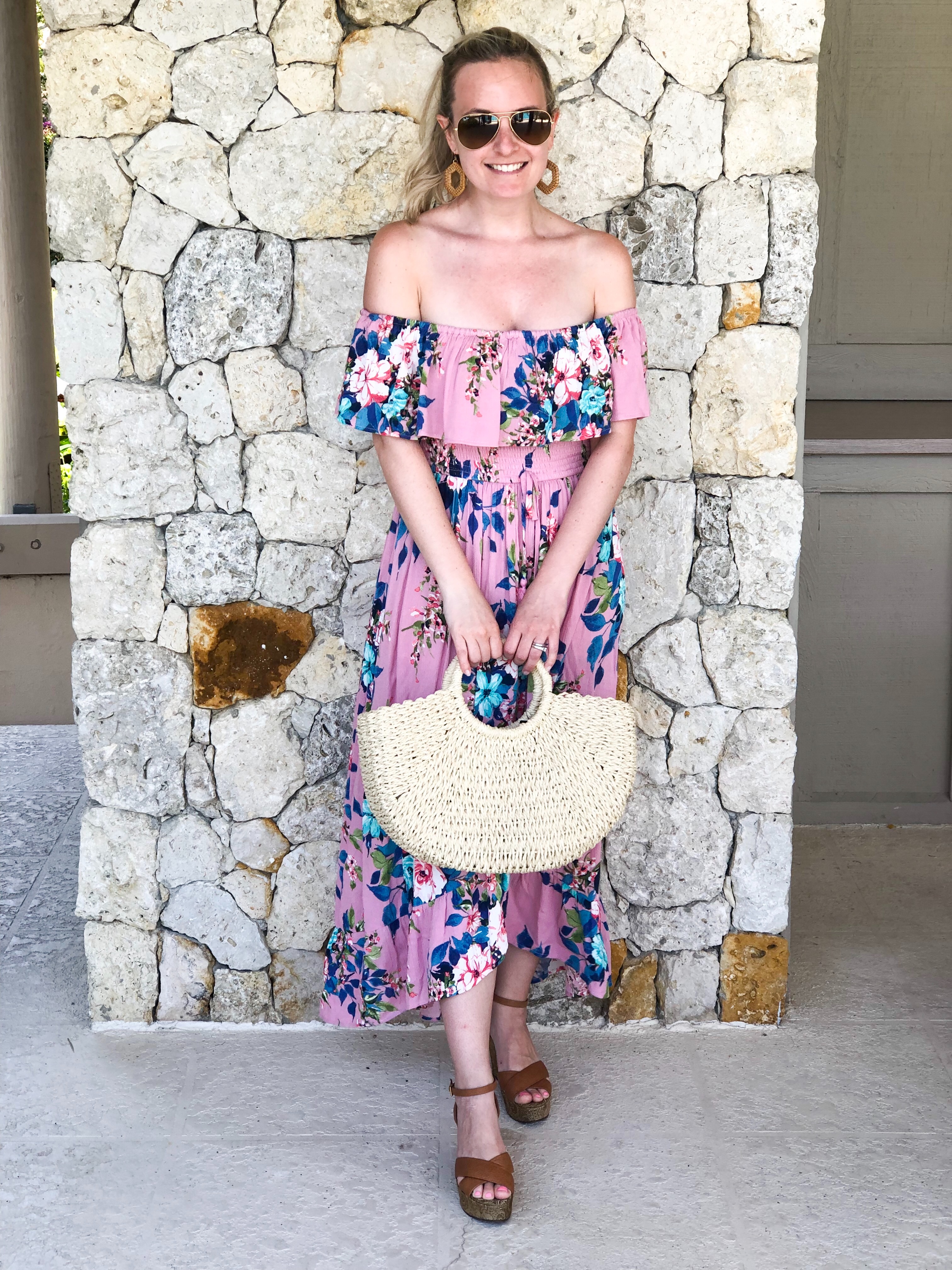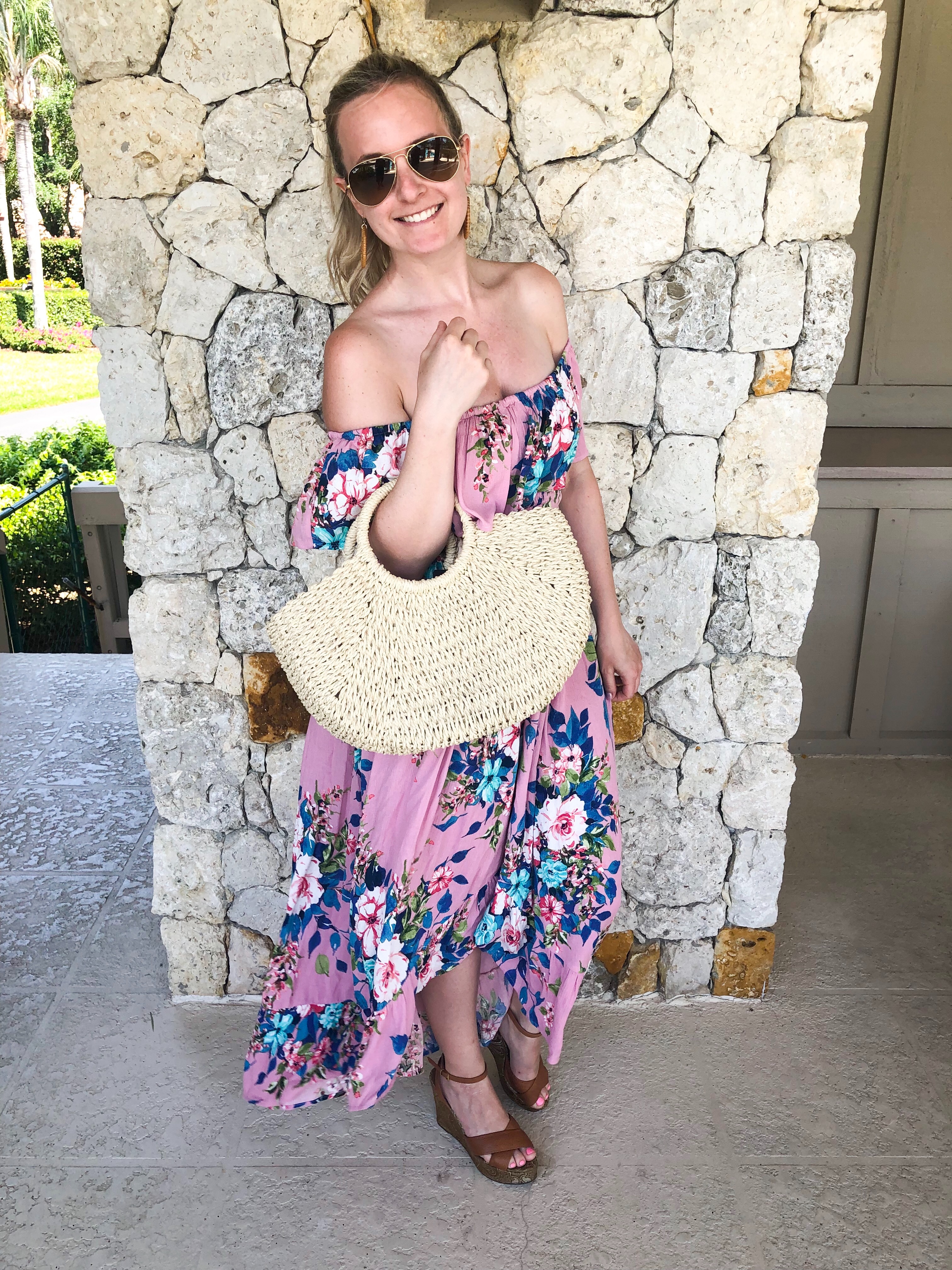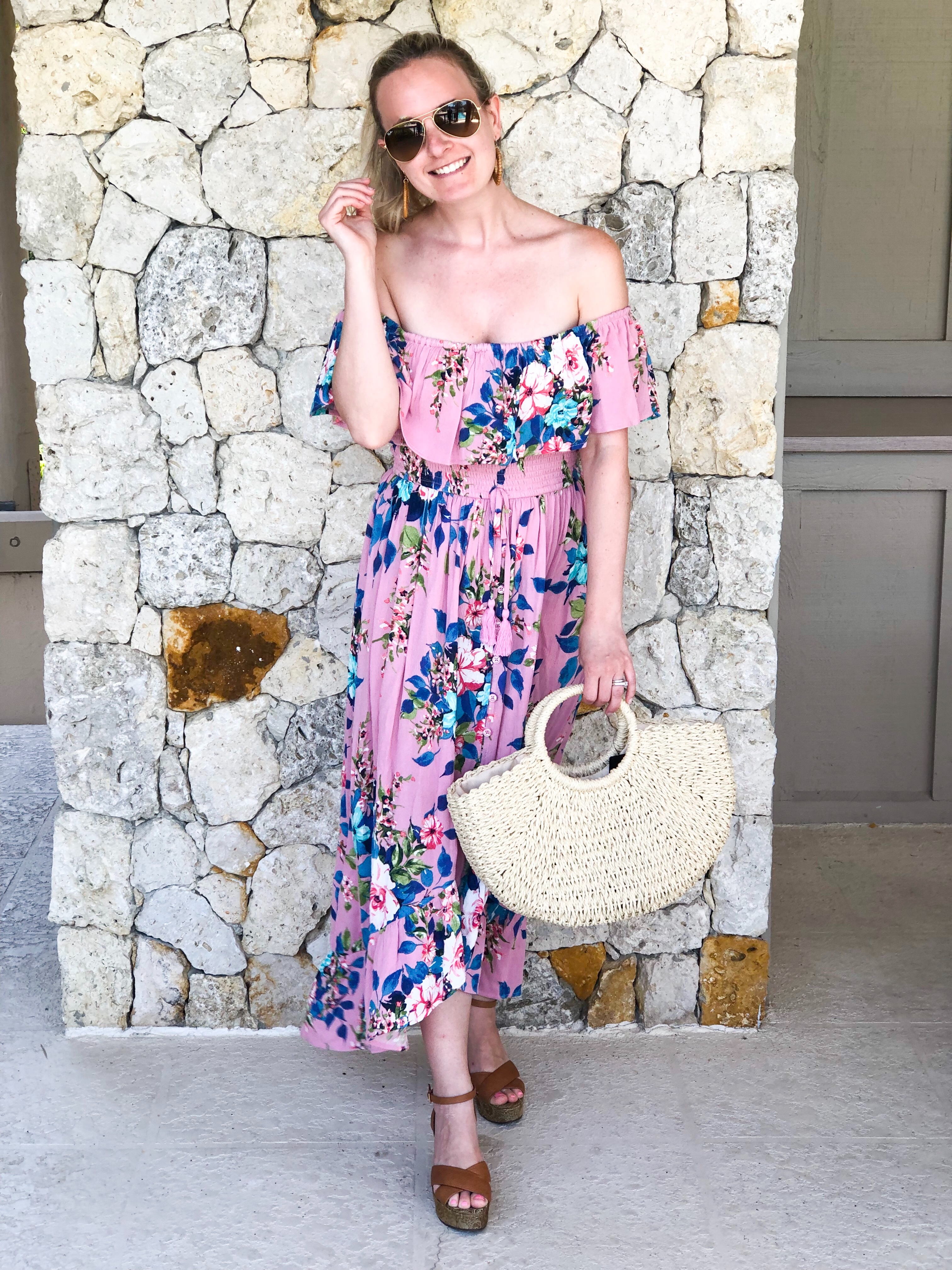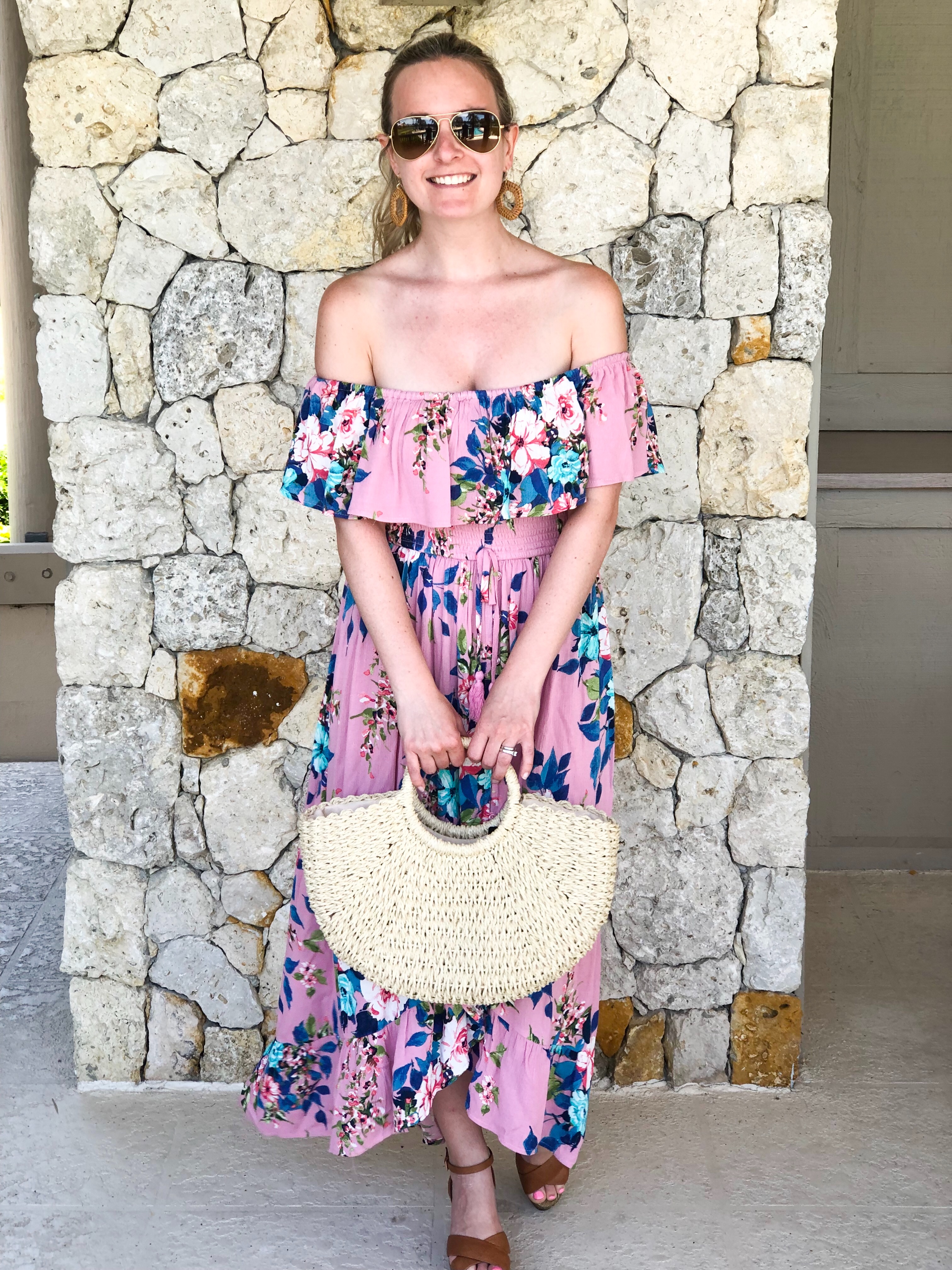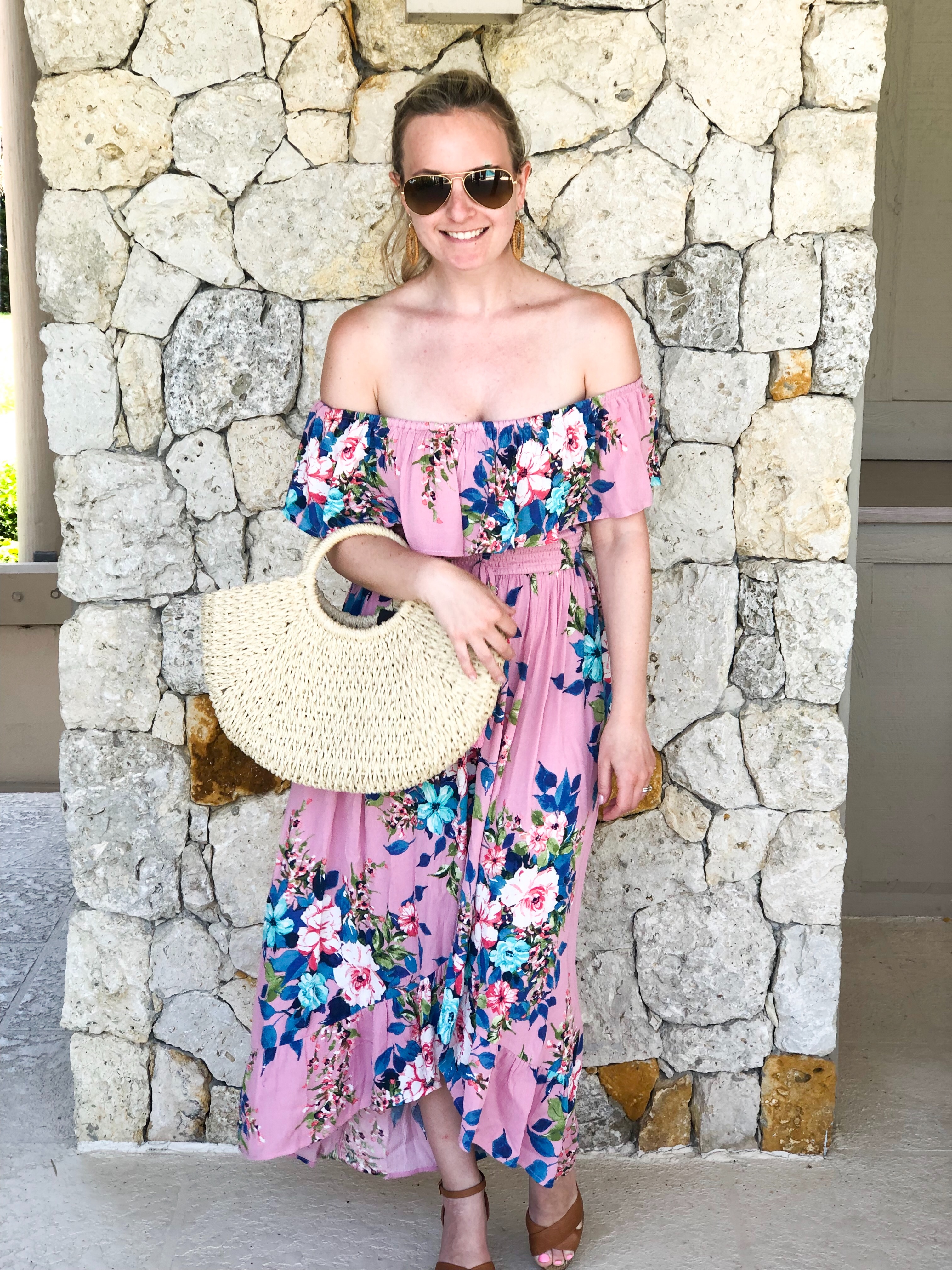 Floral Dress- Urban Planet (similar, similar)   Shoes- Century 21 (Similar, Similar)   Bag- Forever 21 (similar, Similar)   Earrings- Forever 21      Sunglasses – Ray Ban
Hello! Sorry it's been so long since I have written a post, June is a crazy busy month for us. It was my son's first communion, and my daughter's birthday at the beginning of June, both of which I had parties for, and needed to plan. I am working on my son's birthday party now which is this weekend, and actually falls on my birthday this year. Not to mention Father's day this past weekend, and we are getting to the end of school for the kids. So much going on!
Even though it officially Summer in a few days, it's only starting to feel like Spring now so this dress was finally able to make it out of the closet. I love the bright pattern on this dress, it just makes me so happy wearing it. It's great that it's strapless, and has a smocked waist which makes it a great fit and very flattering. The cutest part is the high low ruffle hem.
My wicker hoop earrings, and bag, I have been obsessed with, and using all Spring. Both of them are so neutral they basically go with everything in my wardrobe.
I have a couple of looks I shot on my trip to Florida in April, those will be coming to the blog in the next couple of weeks. Stay tuned for my Disney post early next week too!