My son is a pretty active little boy. He lives, and breathes sports. Since he was 3 1/2 he has been playing hockey, and baseball every year. Even at home you'll always see him with a hockey stick in his hand, or kicking a soccer ball outside. I knew when it came time to planning his party, he wasn't going to want a movie party. I knew he was going to want something more active. That's why we decided to have his party at Sky Zone Trampoline Park! It was right up his alley!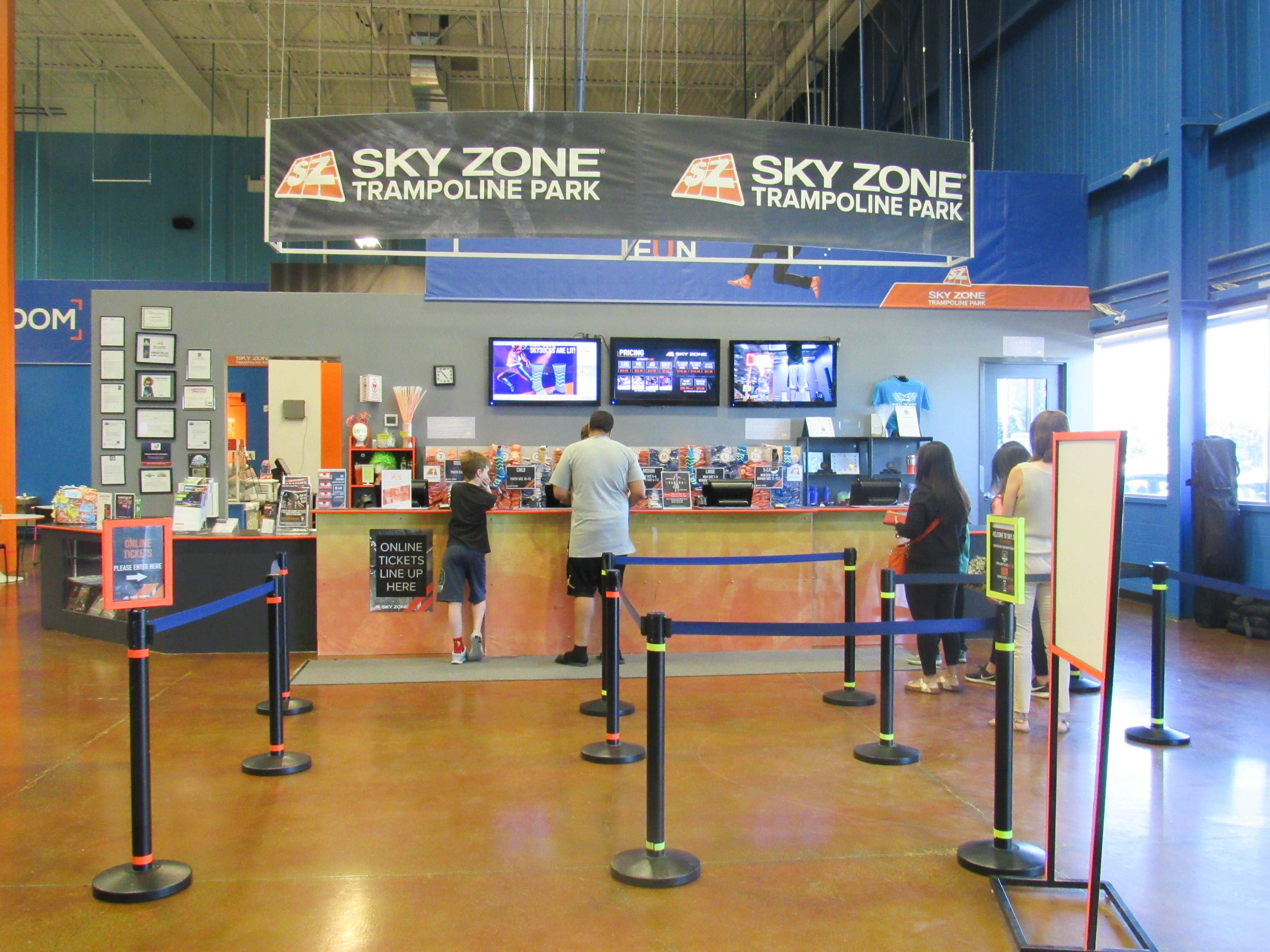 For his birthday invitations, Sky Zone offered a 10 pack of full colour invitations on card stock paper for only $2.50, which I found very reasonable, so I went with those. If you didn't want to buy the invitations, you could create your own on their website at no cost.
Before any child can jump, a parent MUST fill a waiver form. The parents can choose to fill out the waiver online before the party (they will get an email confirmation once it's completed) or they can fill it out the day of the party at Sky Zone. I highly suggest putting an arrival time of 20 mins prior to your jump time on the invites, to give parents time to fill out their waiver.
Upon arrival, they have a special party check-in counter with staff to help you with everything. Once the waiver is completed at the kiosk, you go to the party counter to grab your child's socks (which they will be able to take home, and use for next time they come back to Sky Zone), and a staff member will also give each child a sticker to put on that shows their start and end jump time.
They have lockers for each party so all the kids can store all of their belongings. Once everyone had arrived, their waivers were filled out, and their socks were on, they all sat on the benches, and we waited for our party leader to take us to our private jumping court.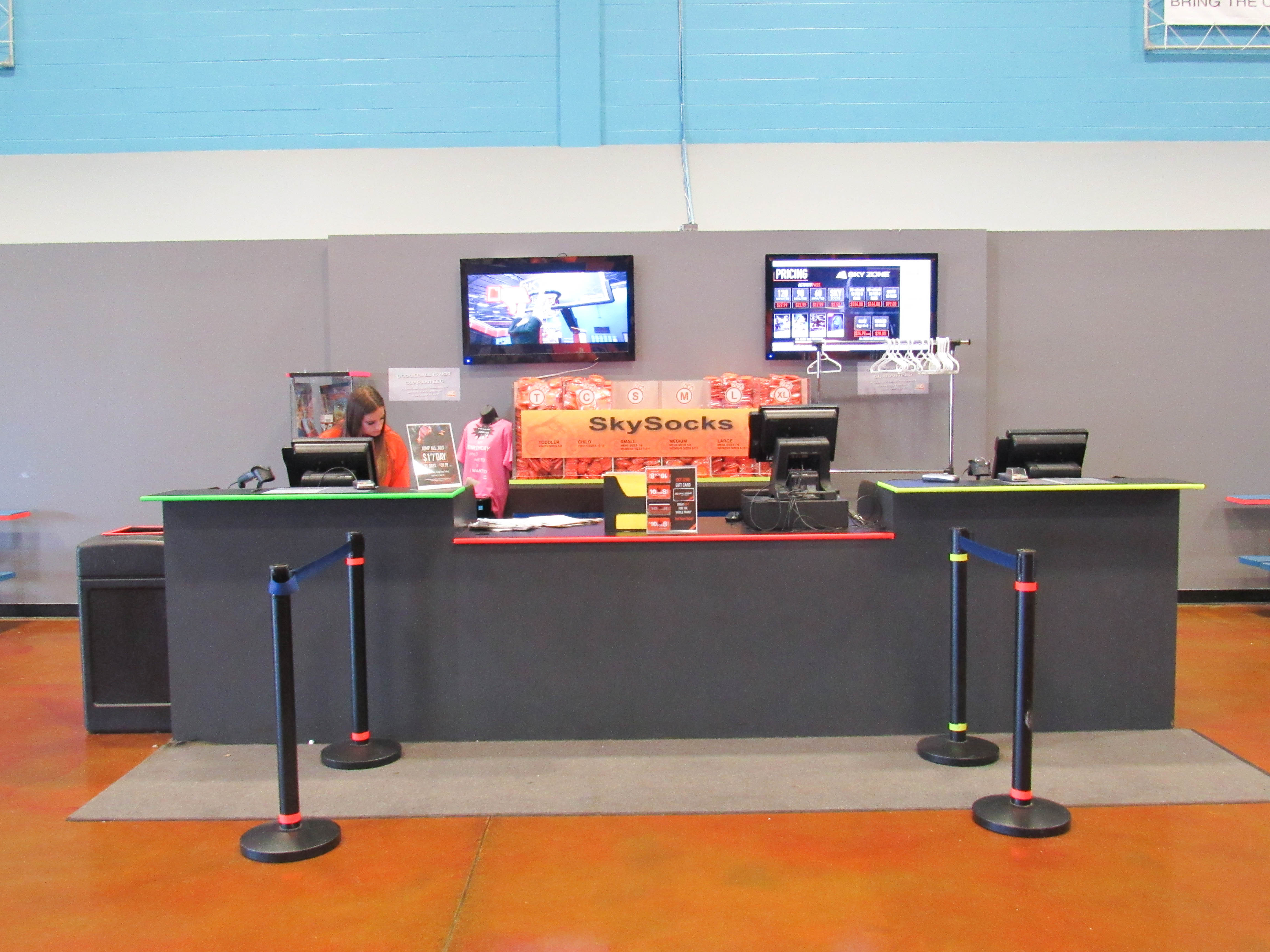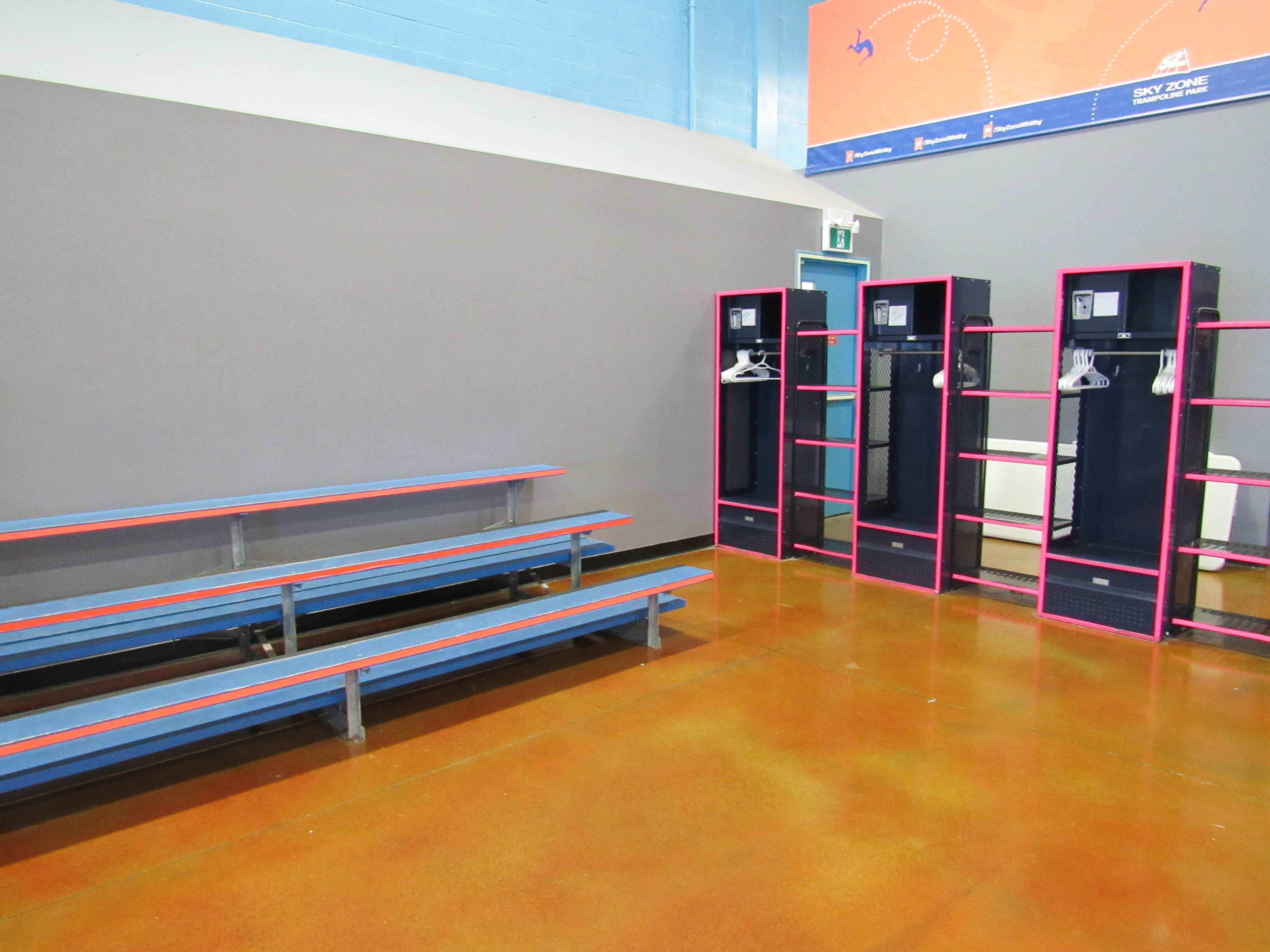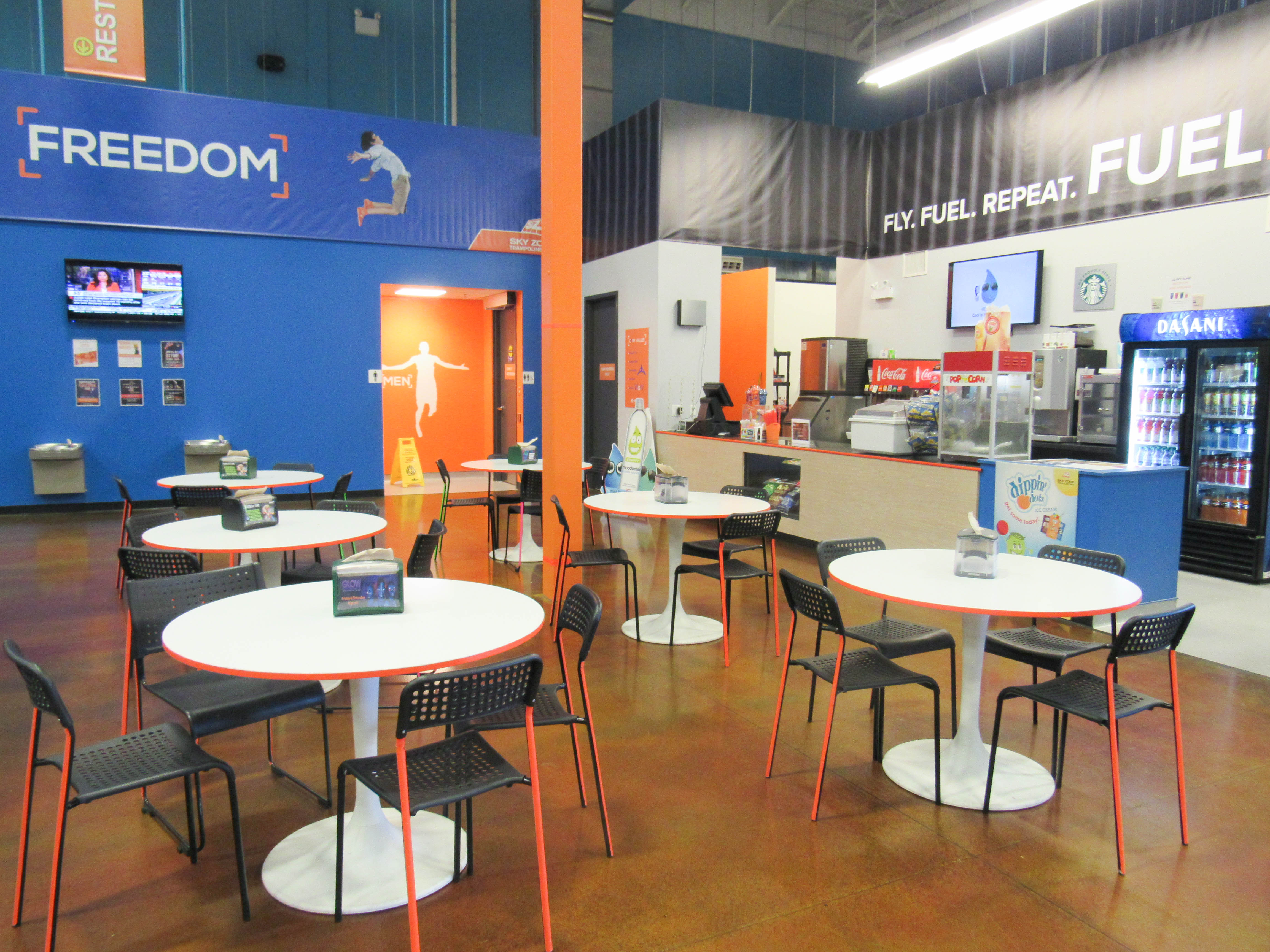 Sky Zone has many birthday party packages to choose from- you can find them all here. We went with the Supreme Air Package, because it offered a private jumping area. I had 22 kids that ranged from ages 4-8 attending the party, so it was nice to have the dodge ball court all to ourselves where the whole party could jump together. Once the kids were finished jumping in the private area, they also had access to the Sky Slam, Foam Zone, Warped Wall, and the Ultimate Warrior Course. They had 1 hour to jump, so they jumped for 30 mins together on the Dodge Ball Court, and 30 mins using the other attractions.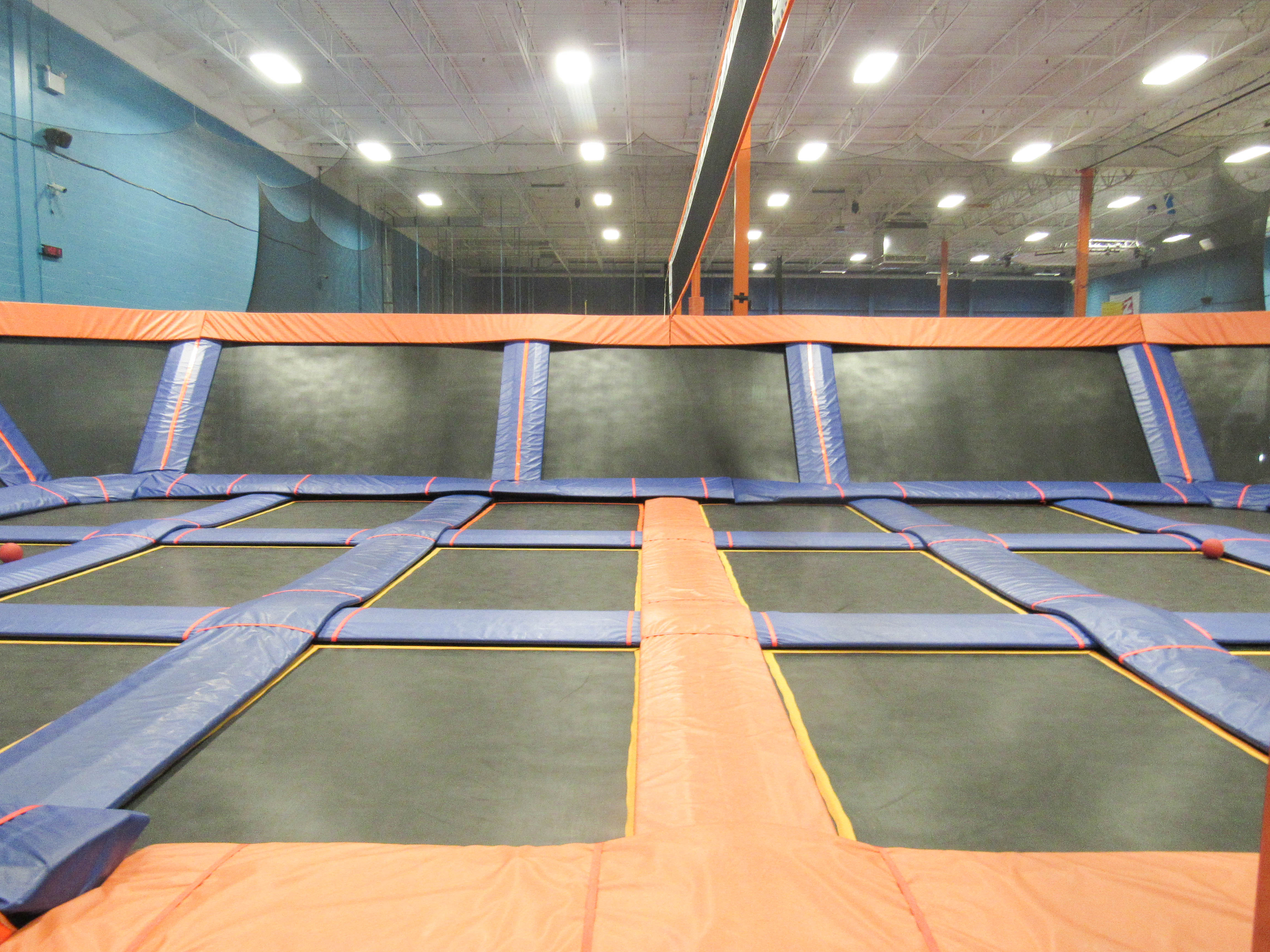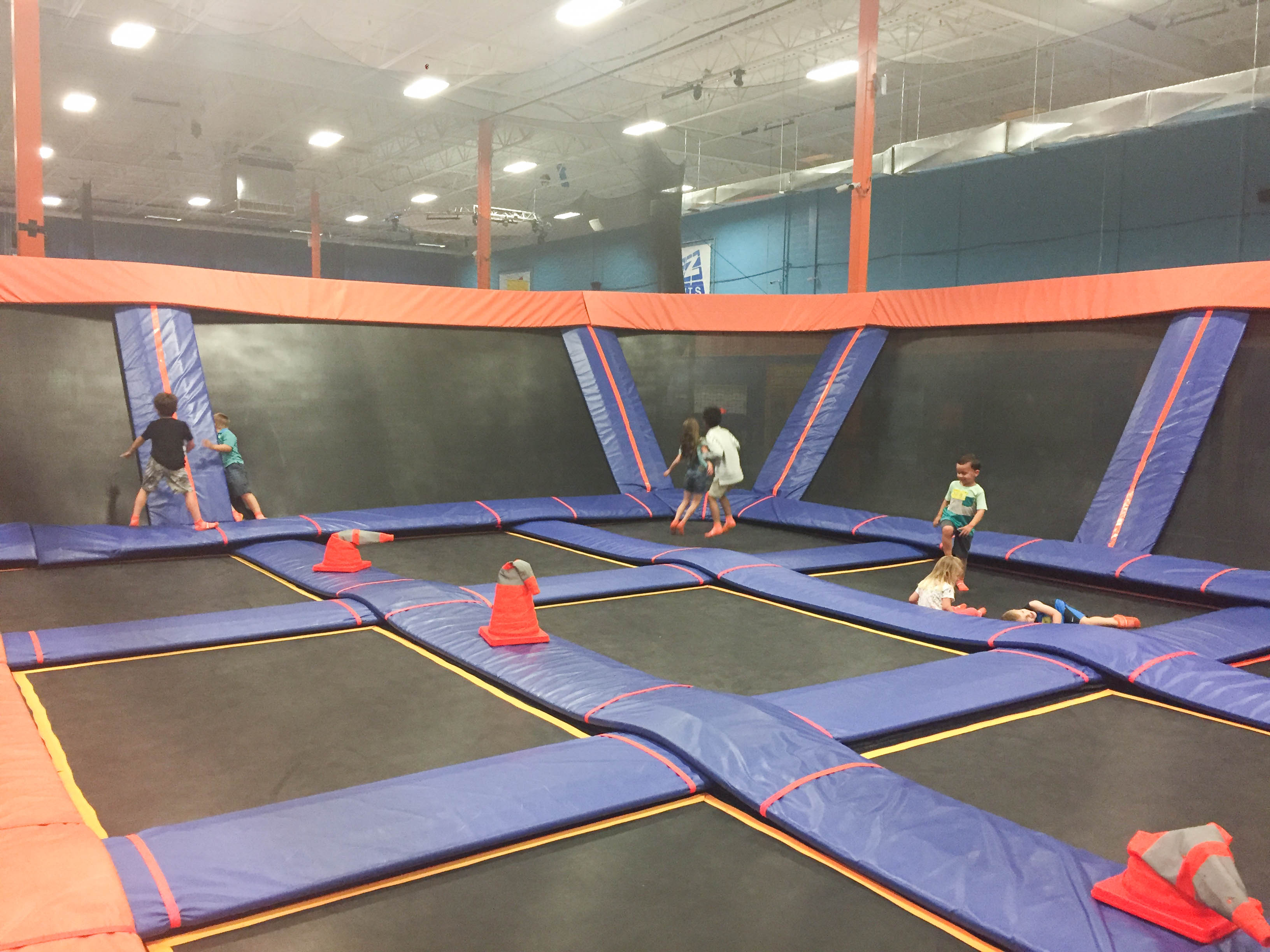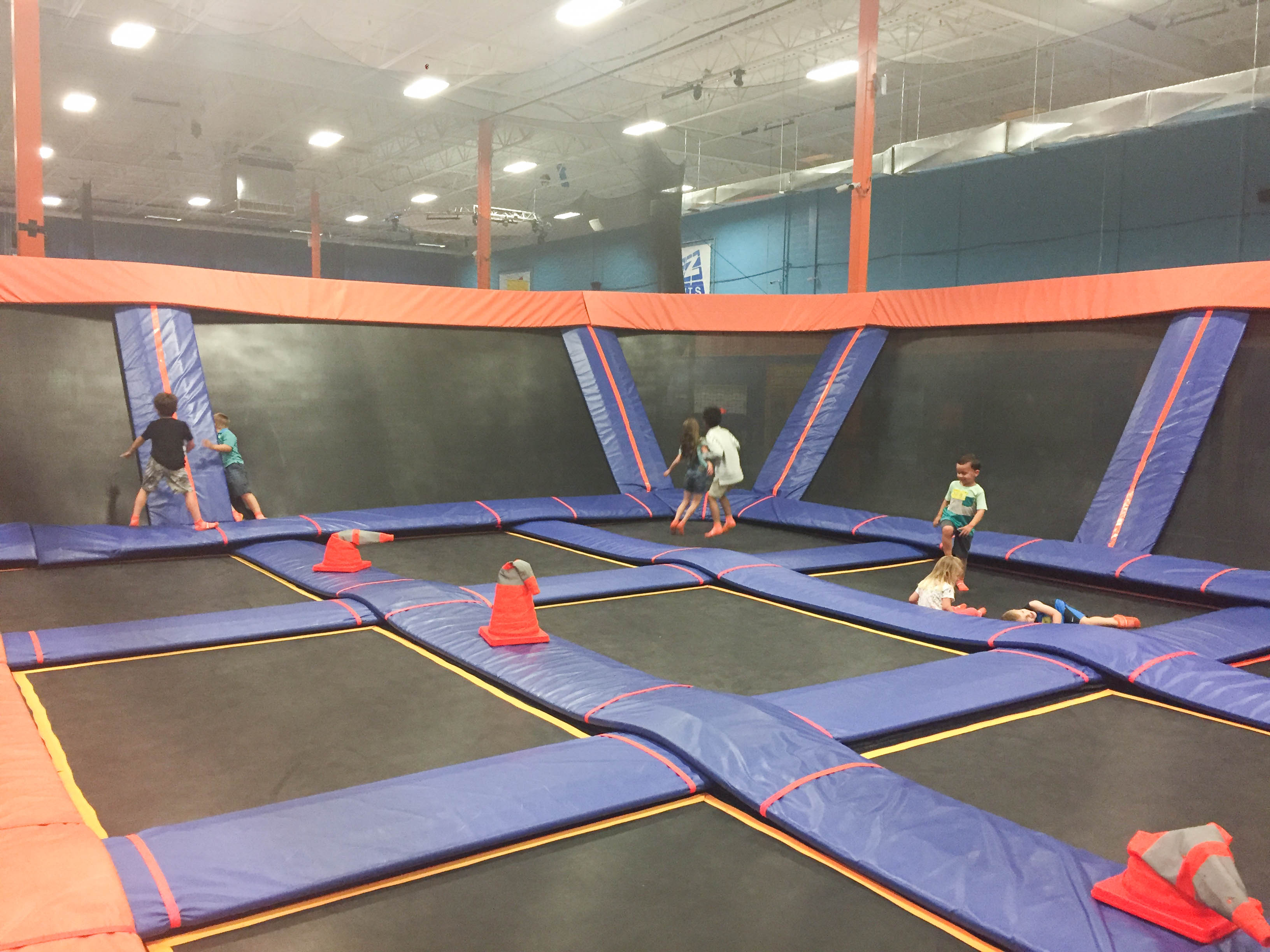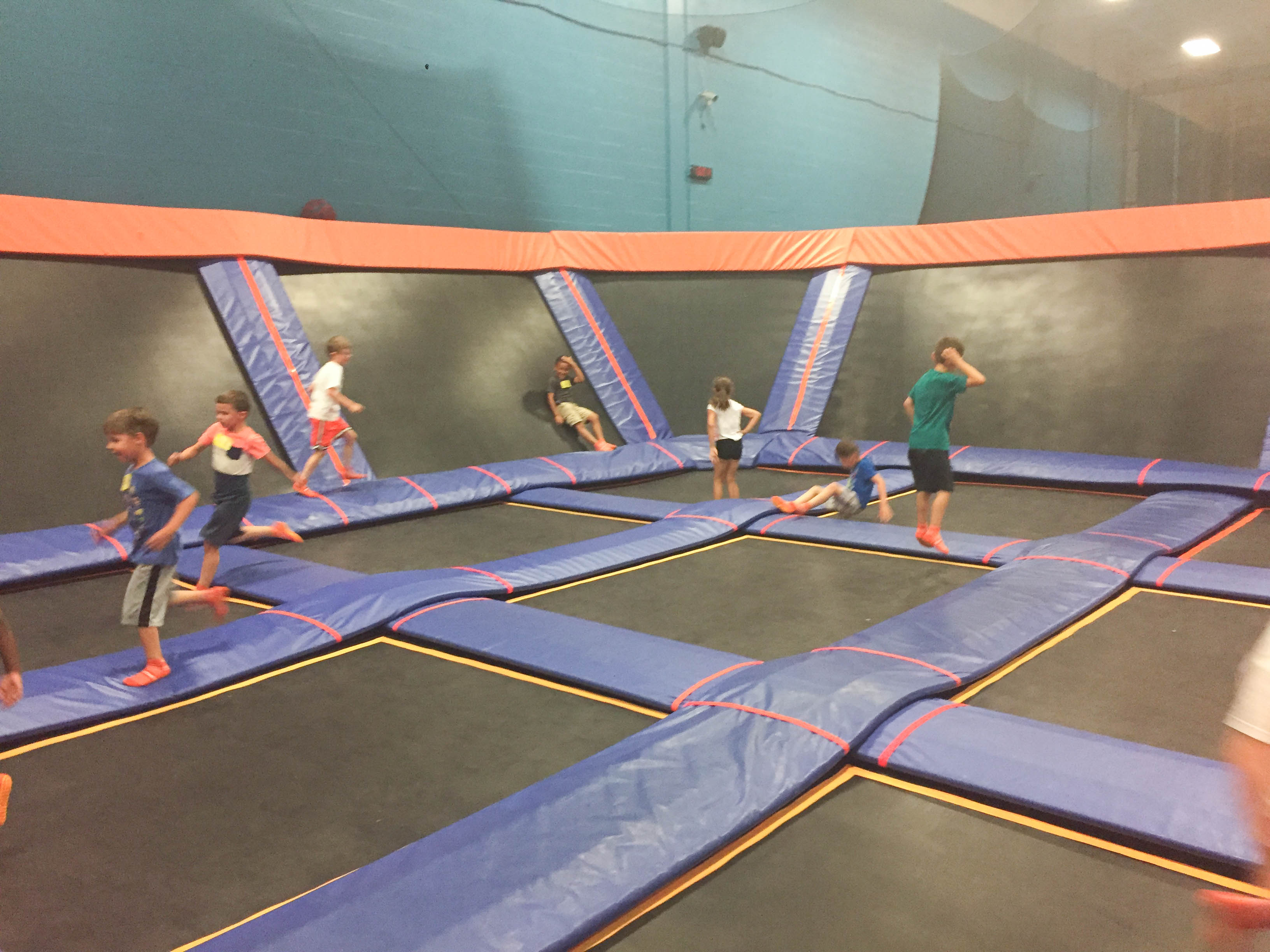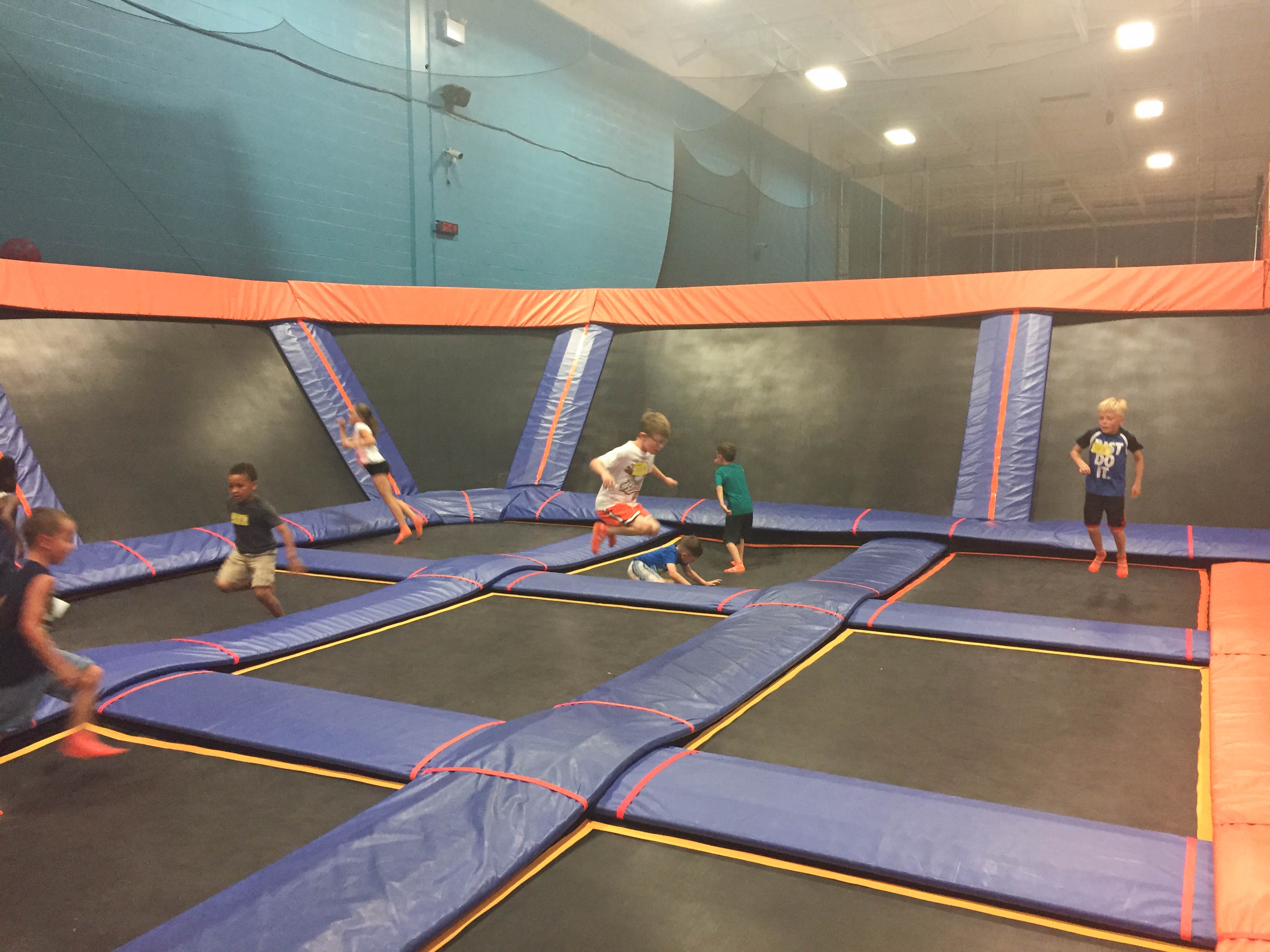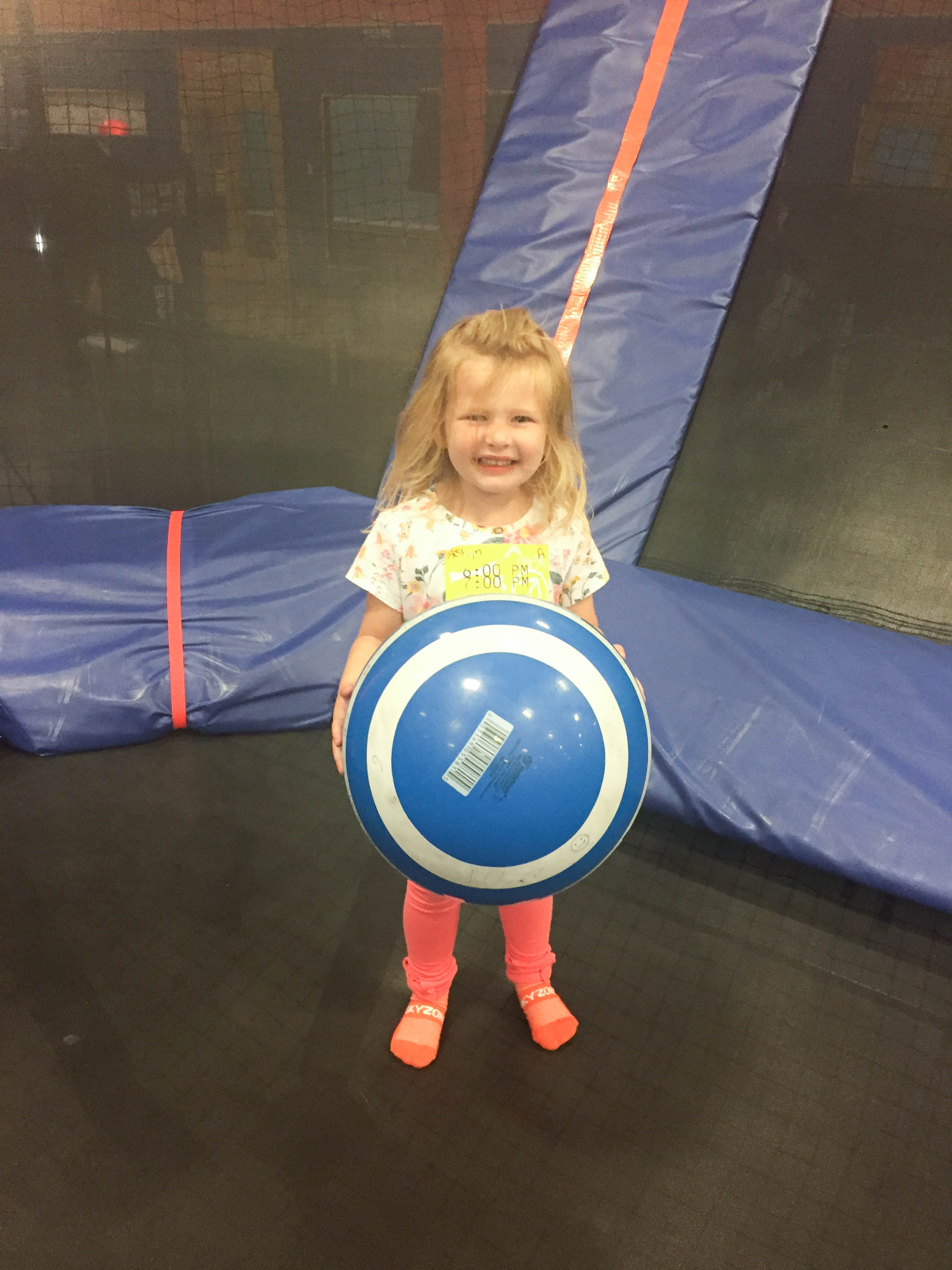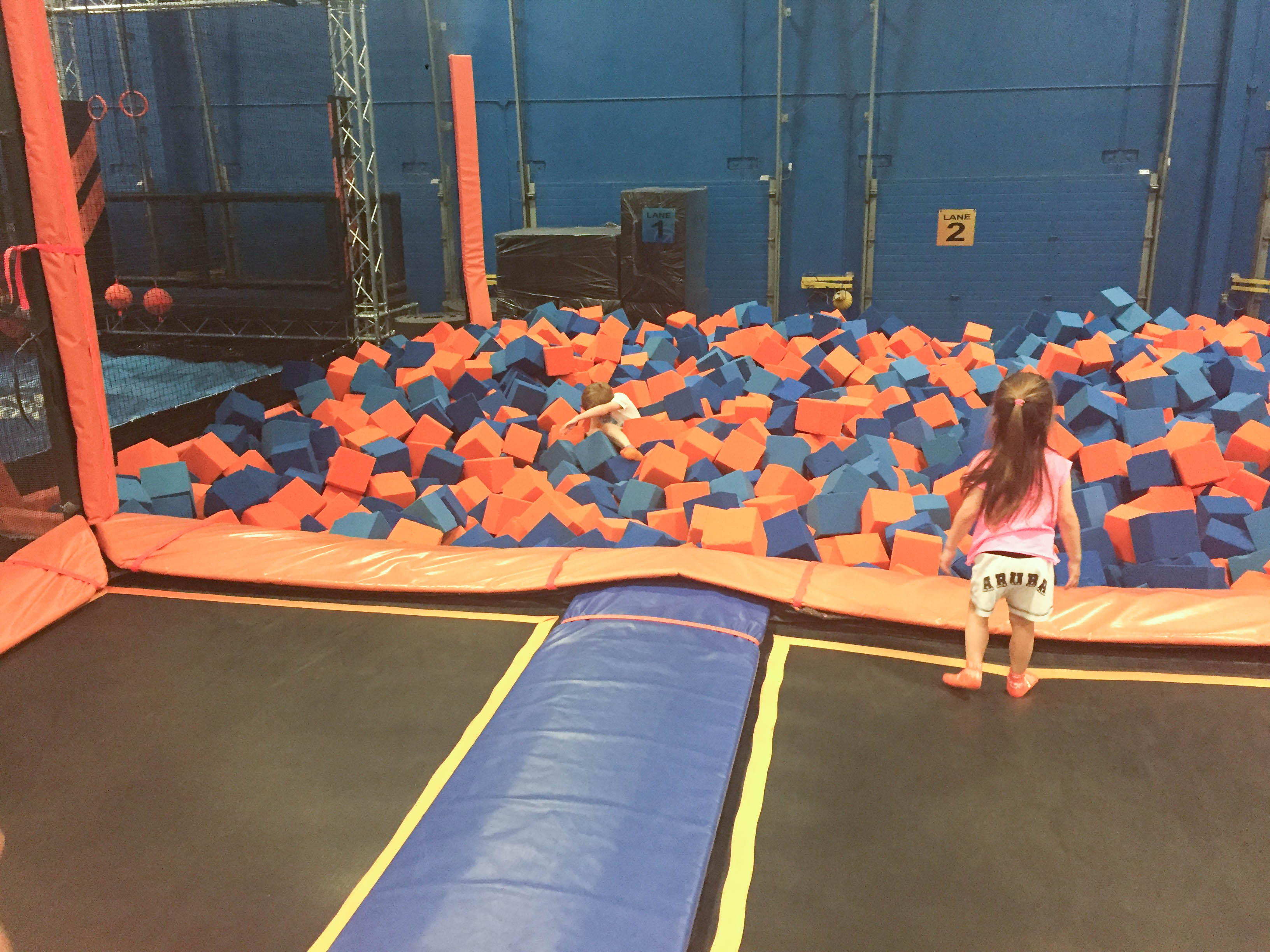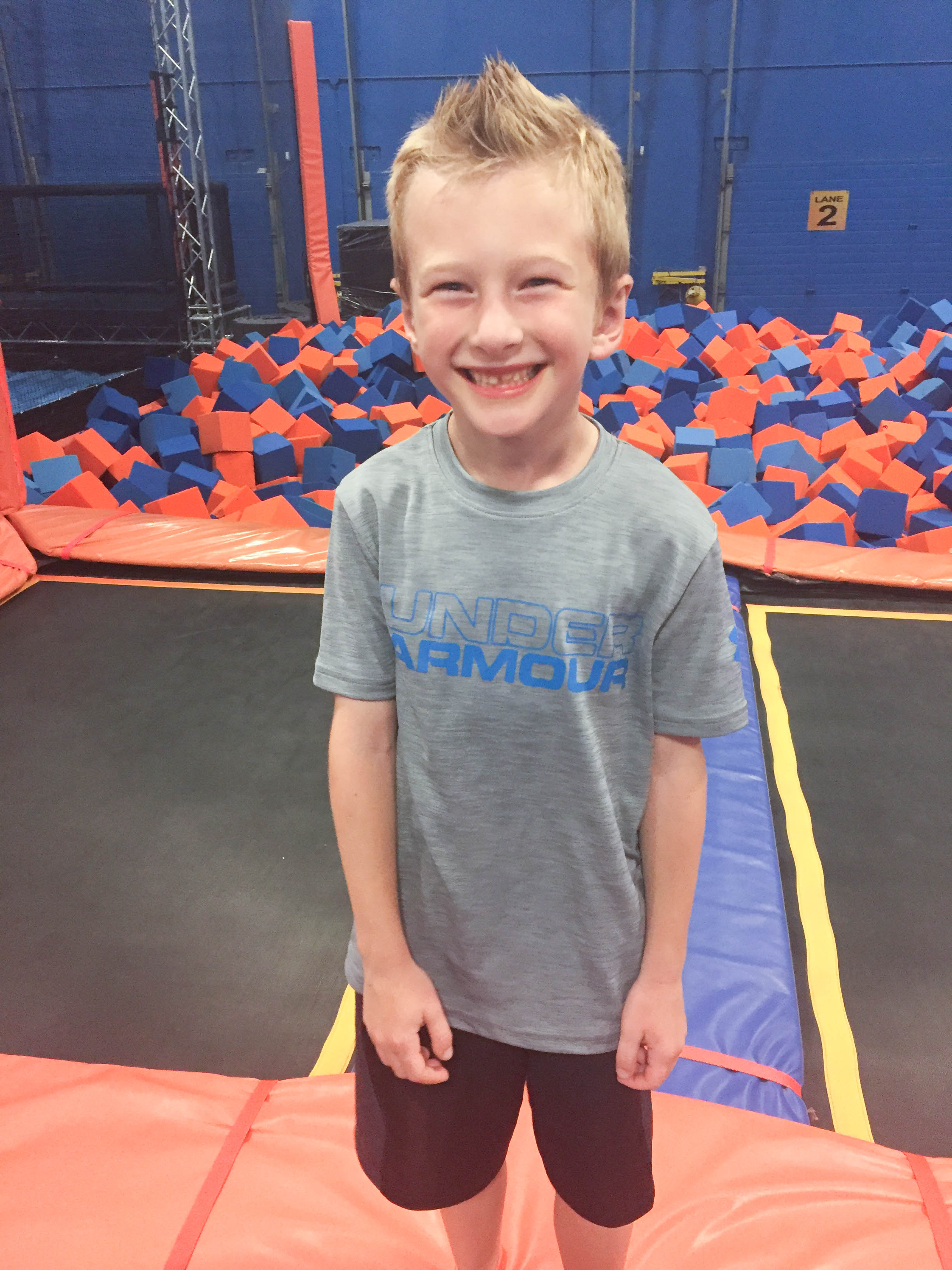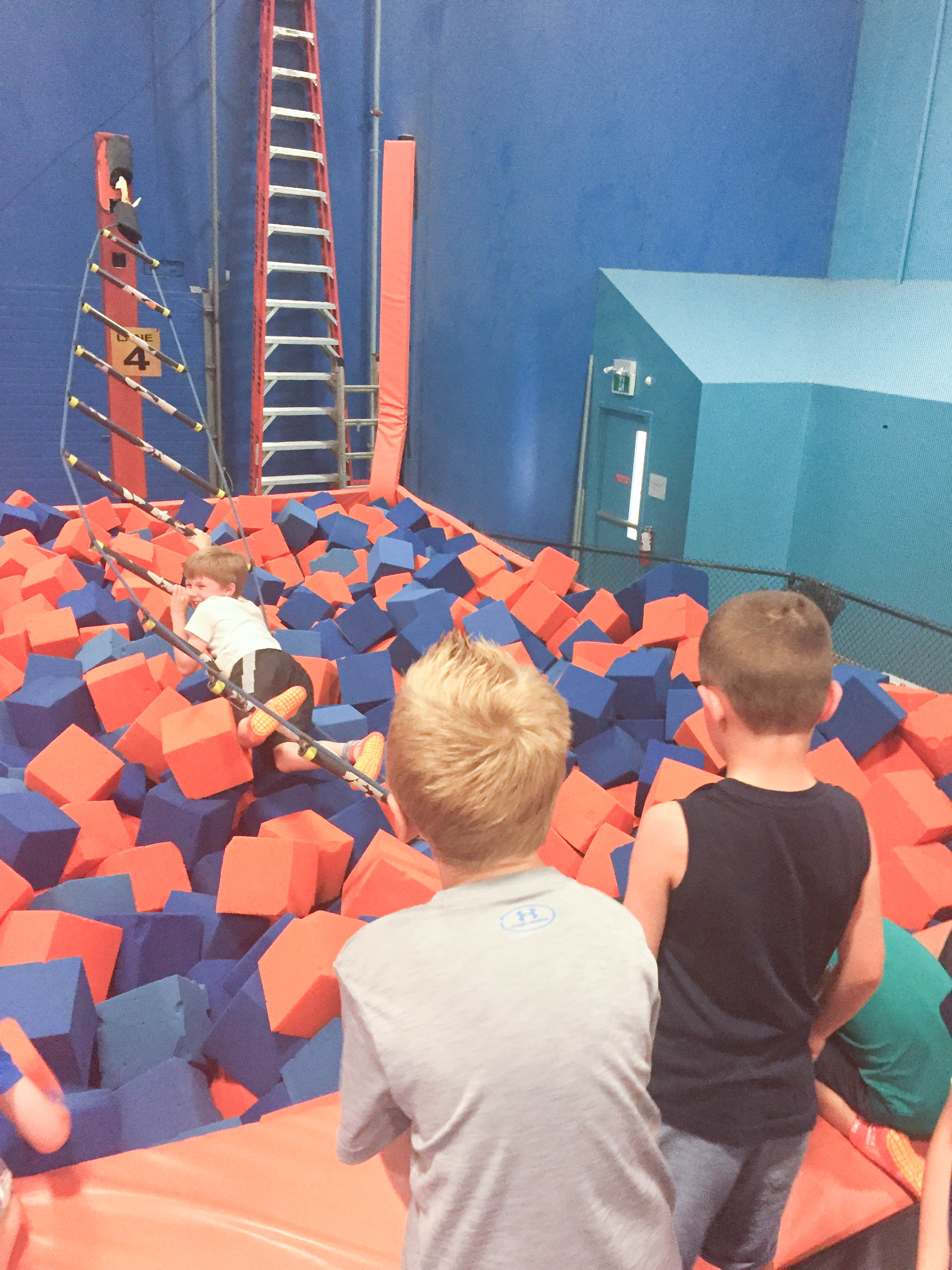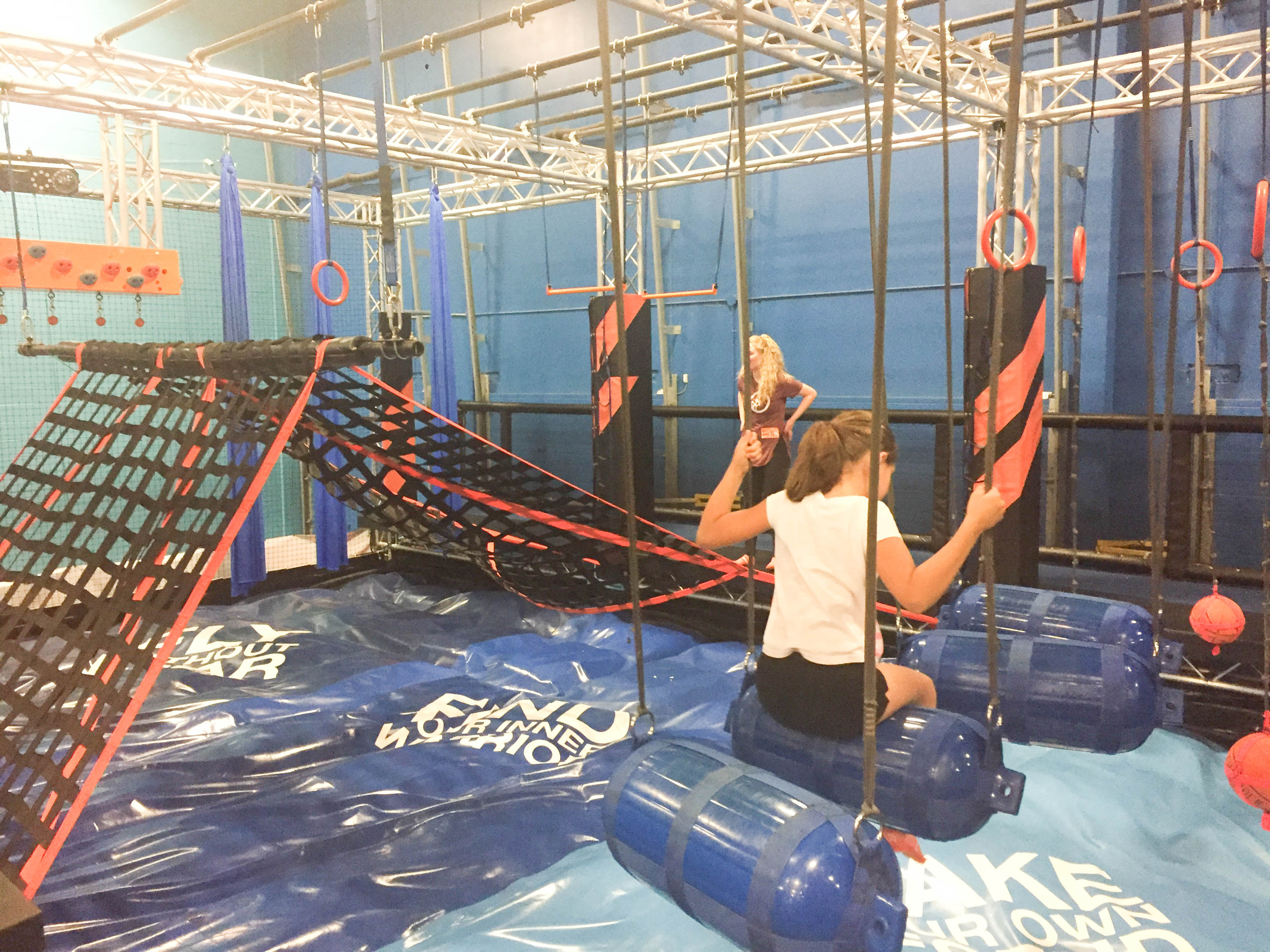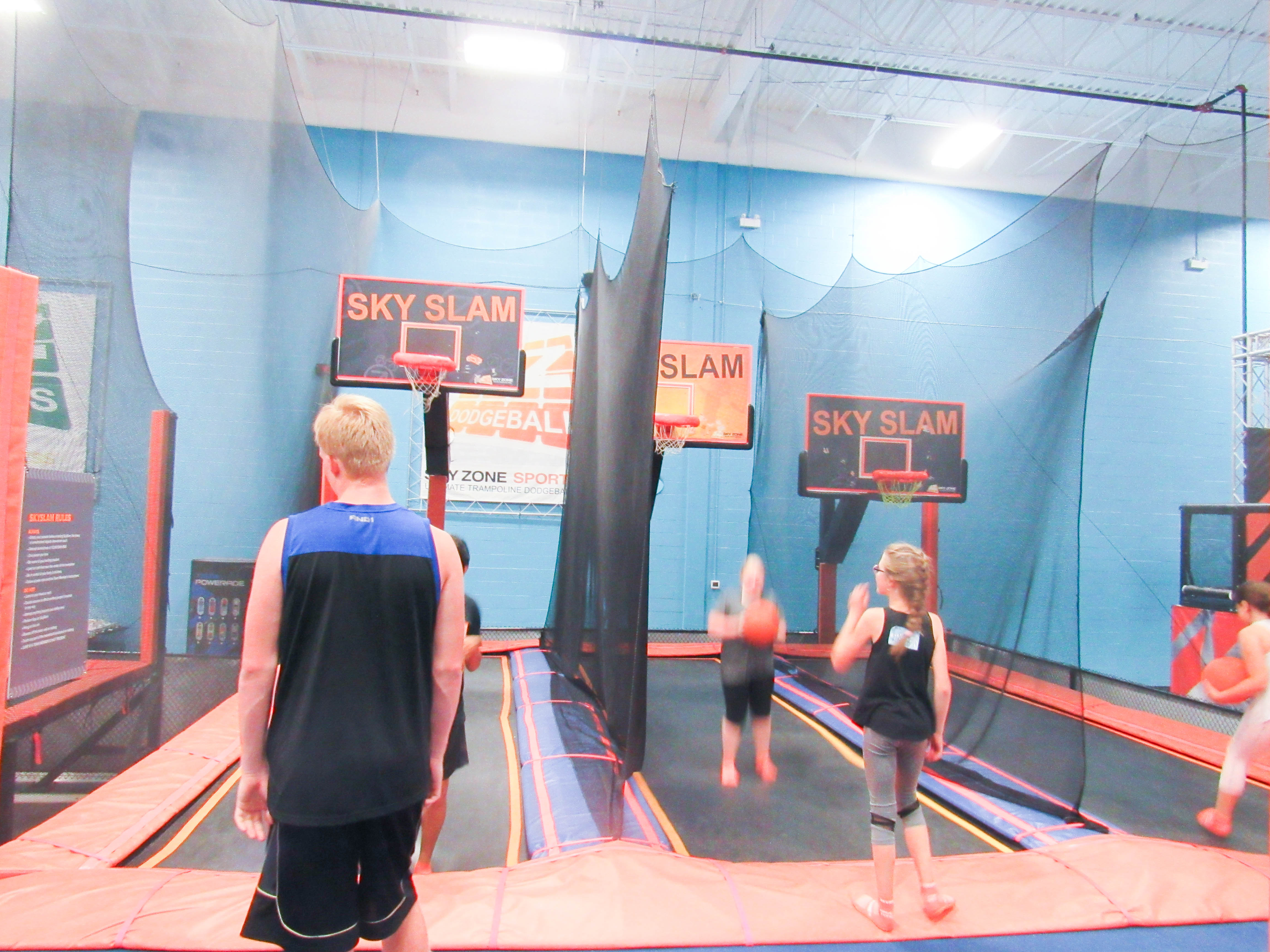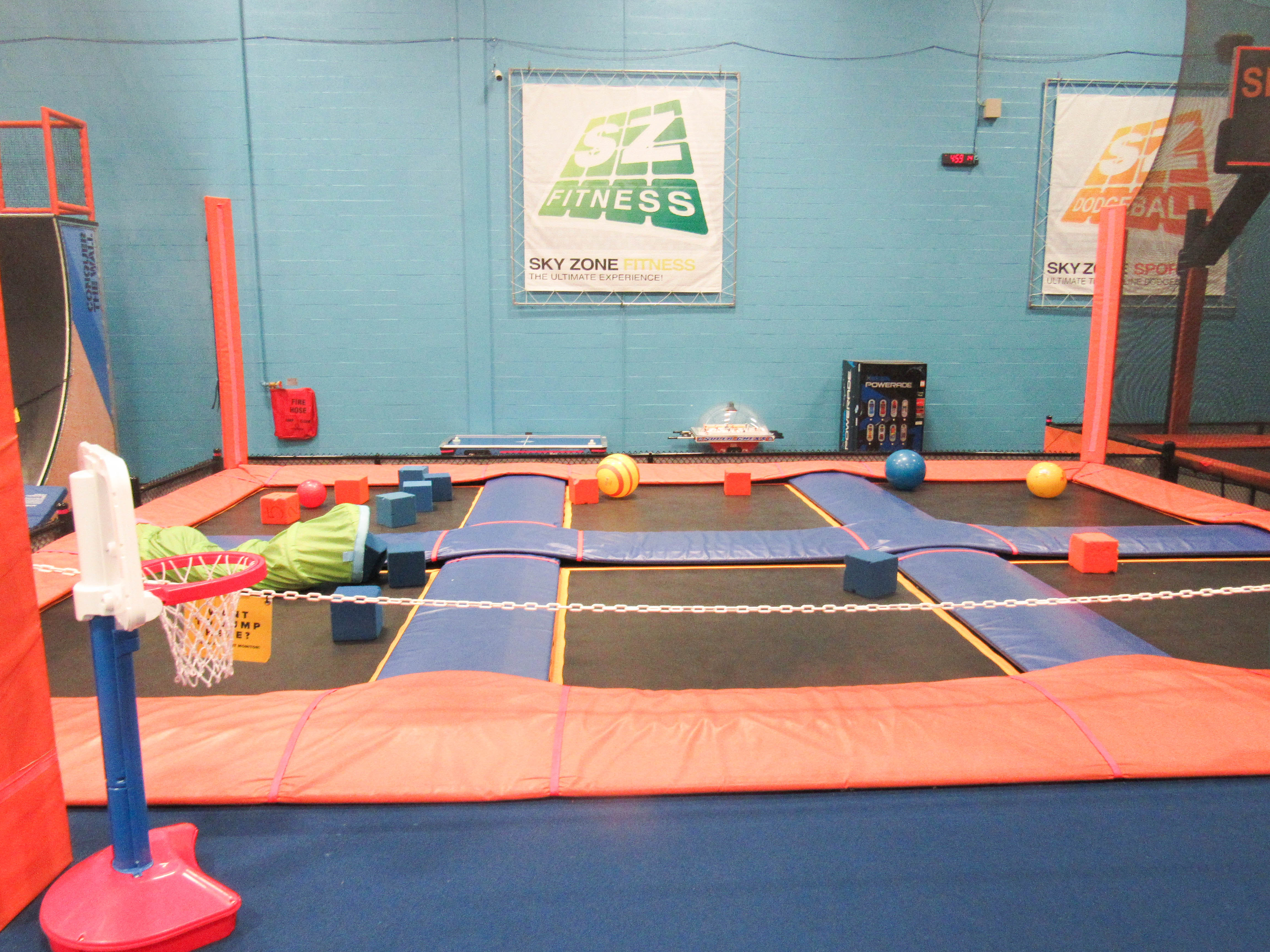 Some parents decided to stay for the party, so it was nice that they have comfy leather couches for them to sit on and wait. They also have a small area to sit, and have something to eat. They offer pizza, snacks, drinks and more!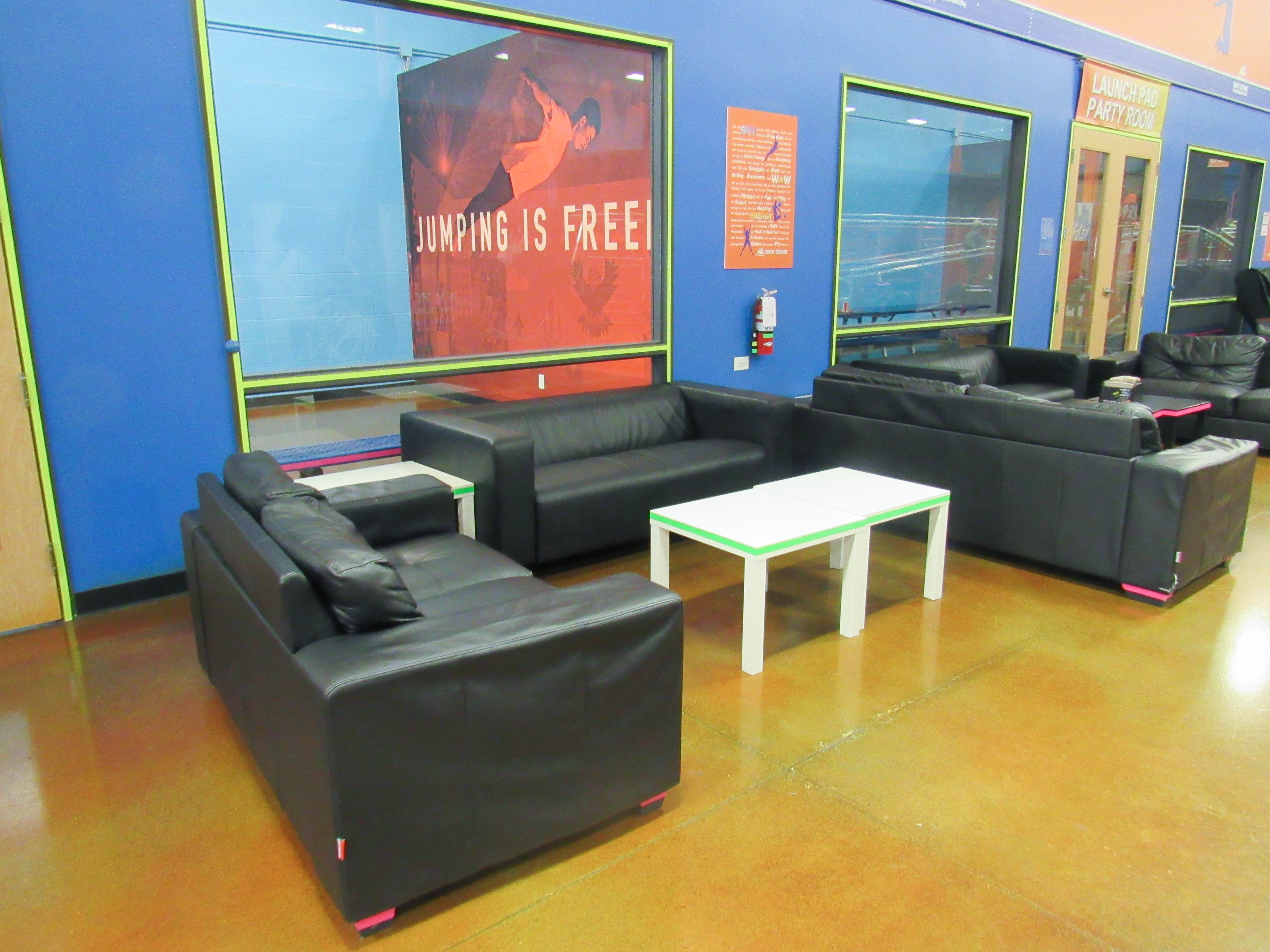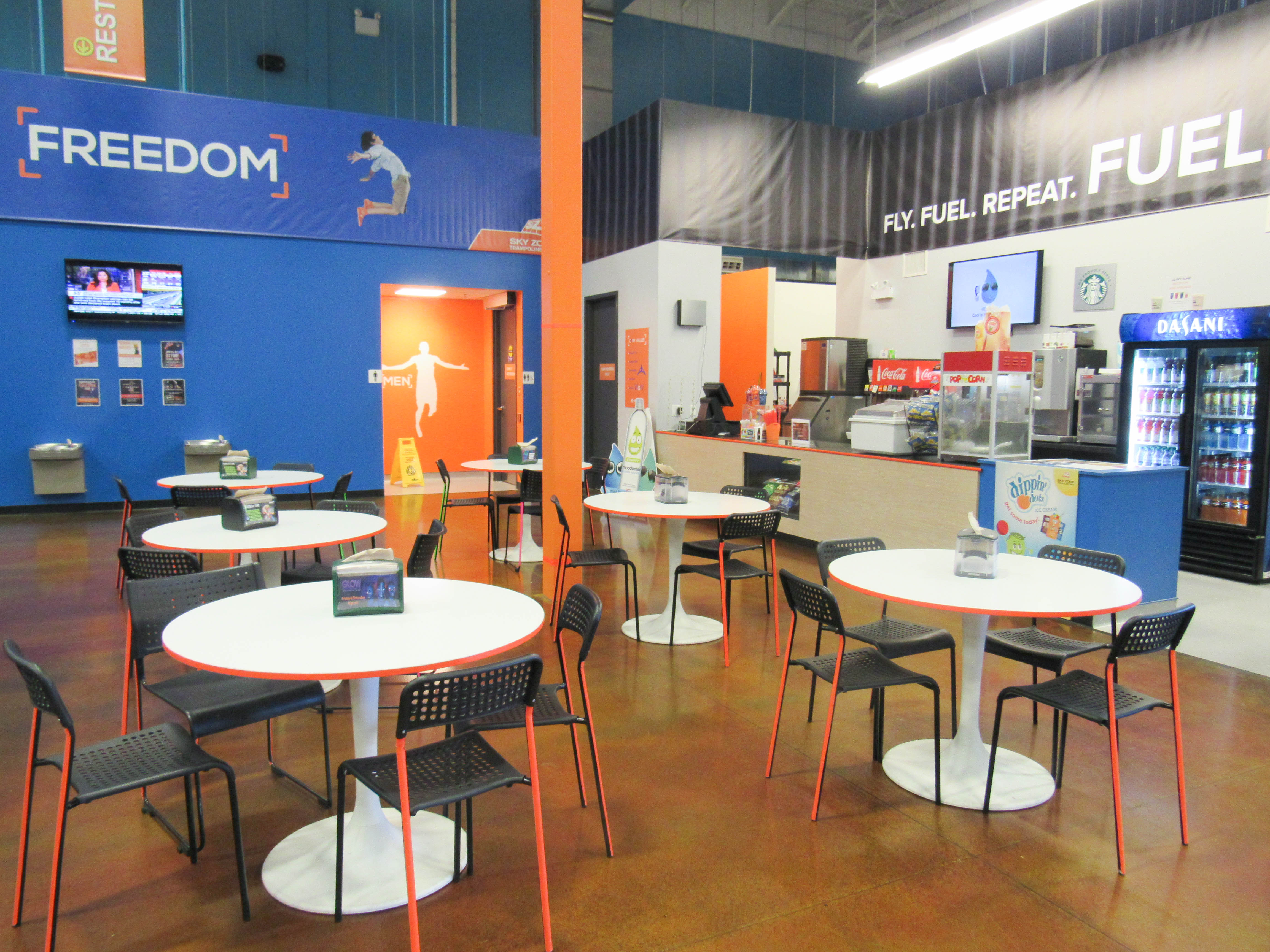 Also included in the Supreme Air Package was a party room for 60 mins (Weekends is only 40 mins). It included 4 large pizzas, Unlimited pitchers of drinks (juice, fountain drinks, water), and all the party plates, napkins, and utensils. They also have a catering menu if you wanted to order more food.  We even had our own hosts to help with everything! She got all the drinks, ordered the pizza, and served everything to the kids! She also set up the party room for me, and cleaned everything up once the party was over! All I had to do was bring a cake, and loop bags! If you didn't want to do loop bags, they can supply those too!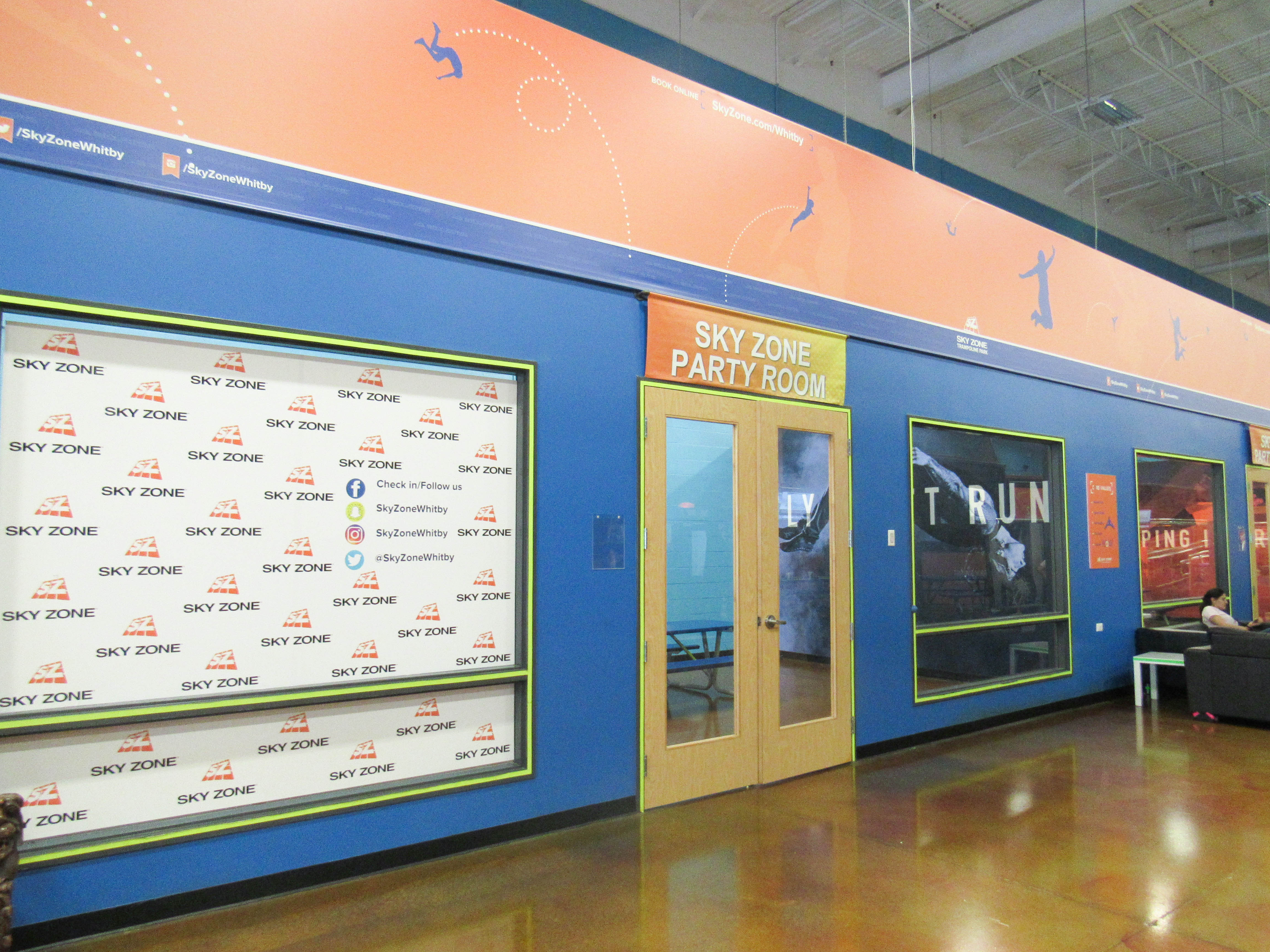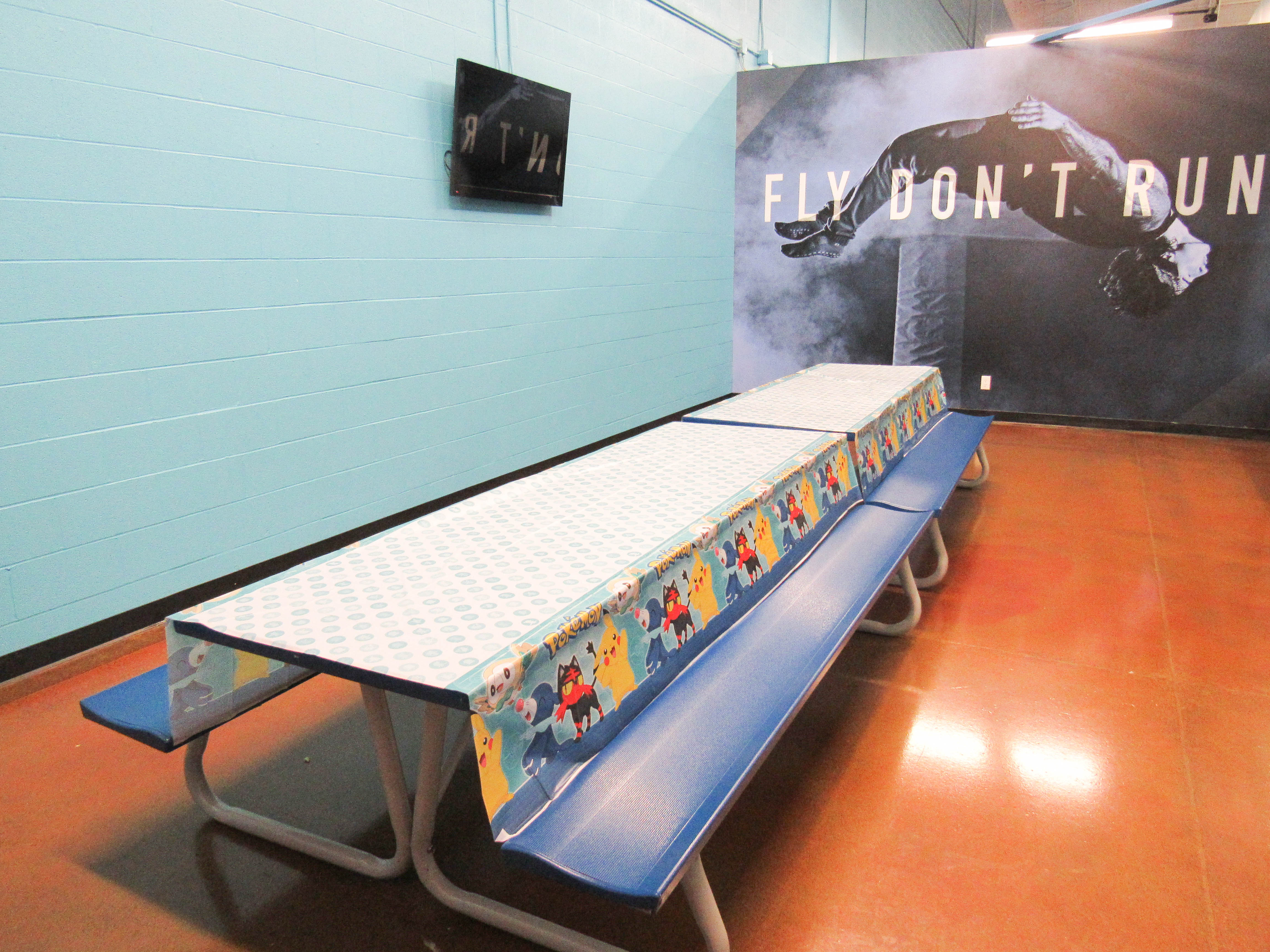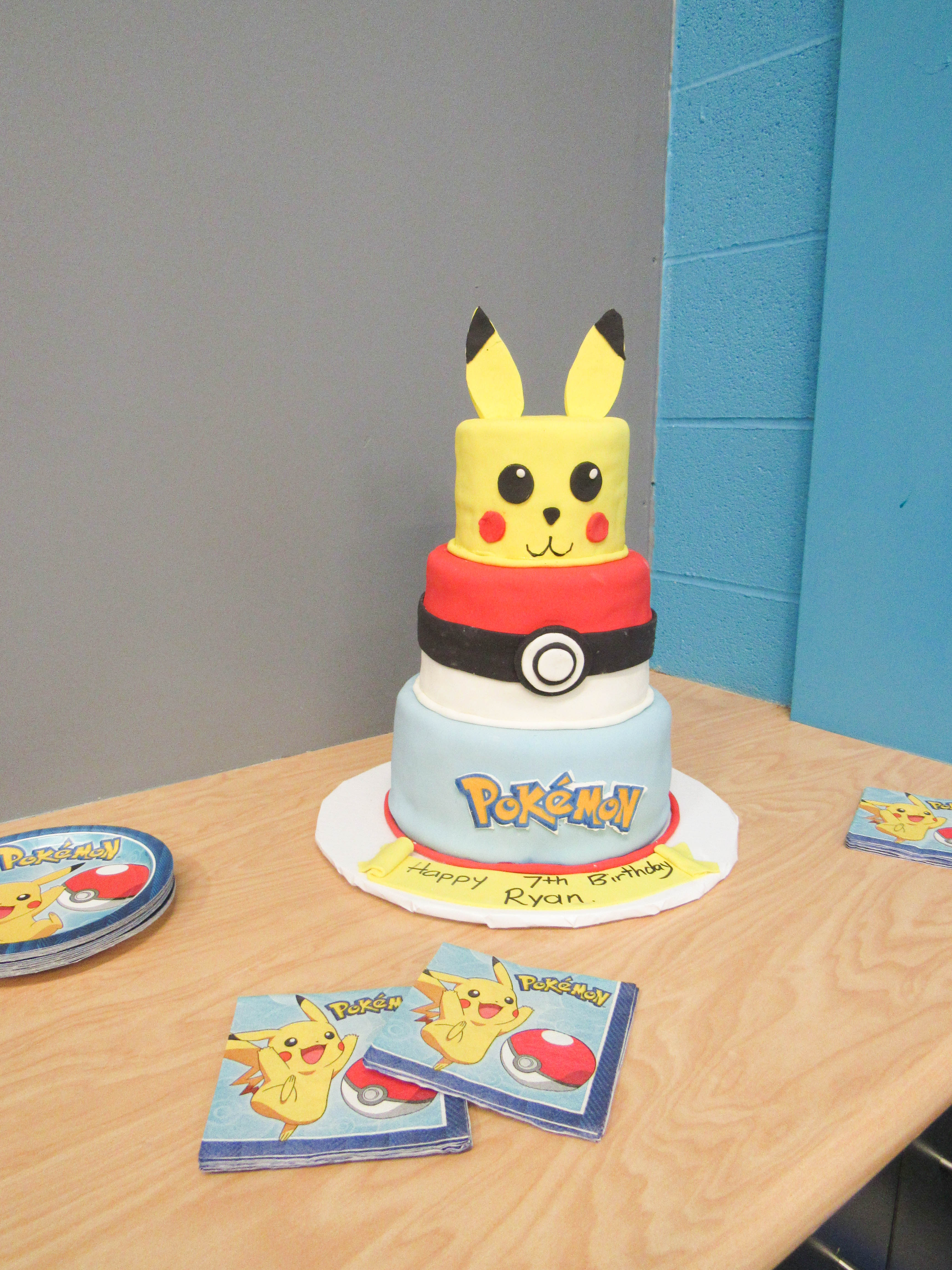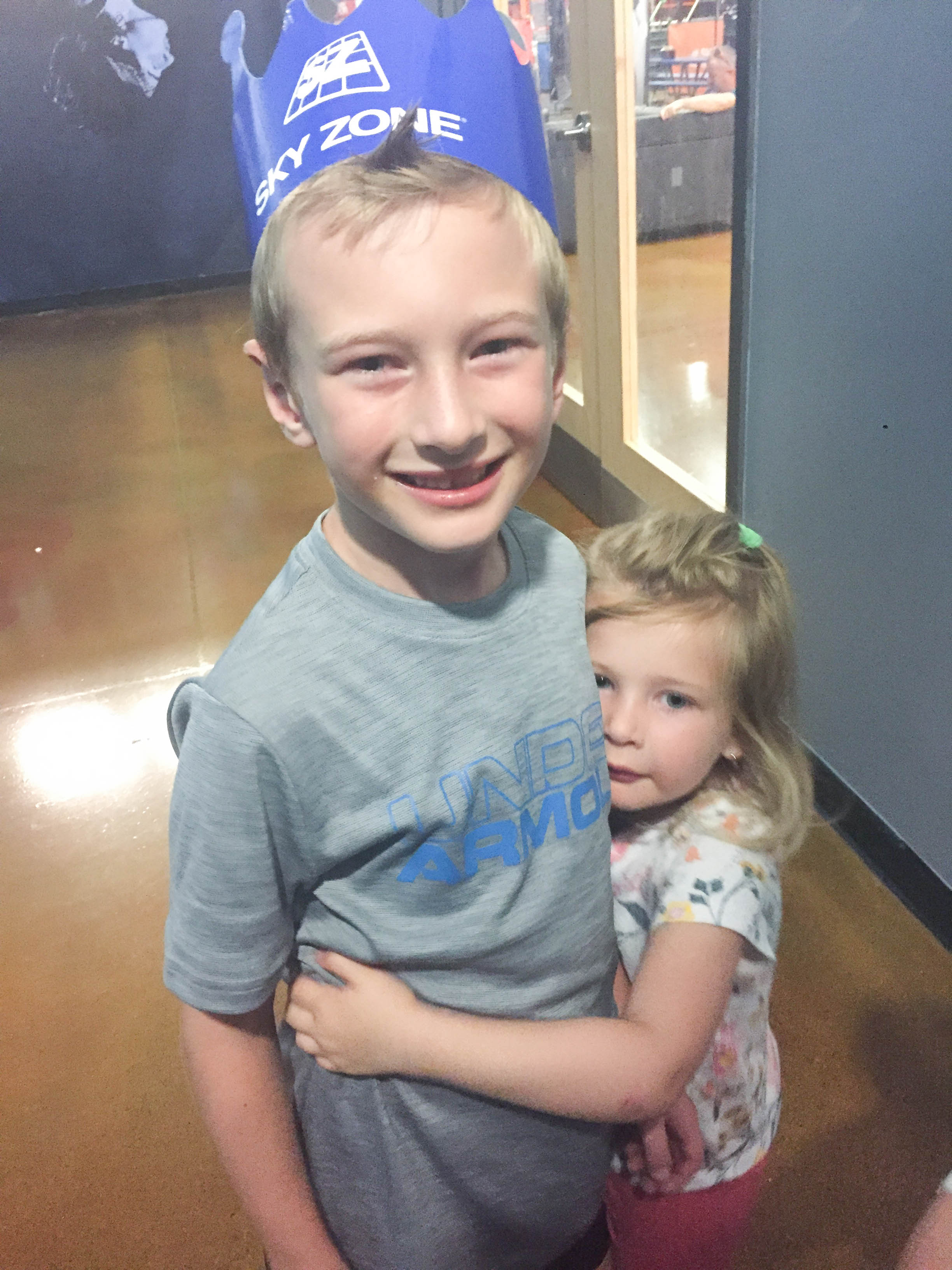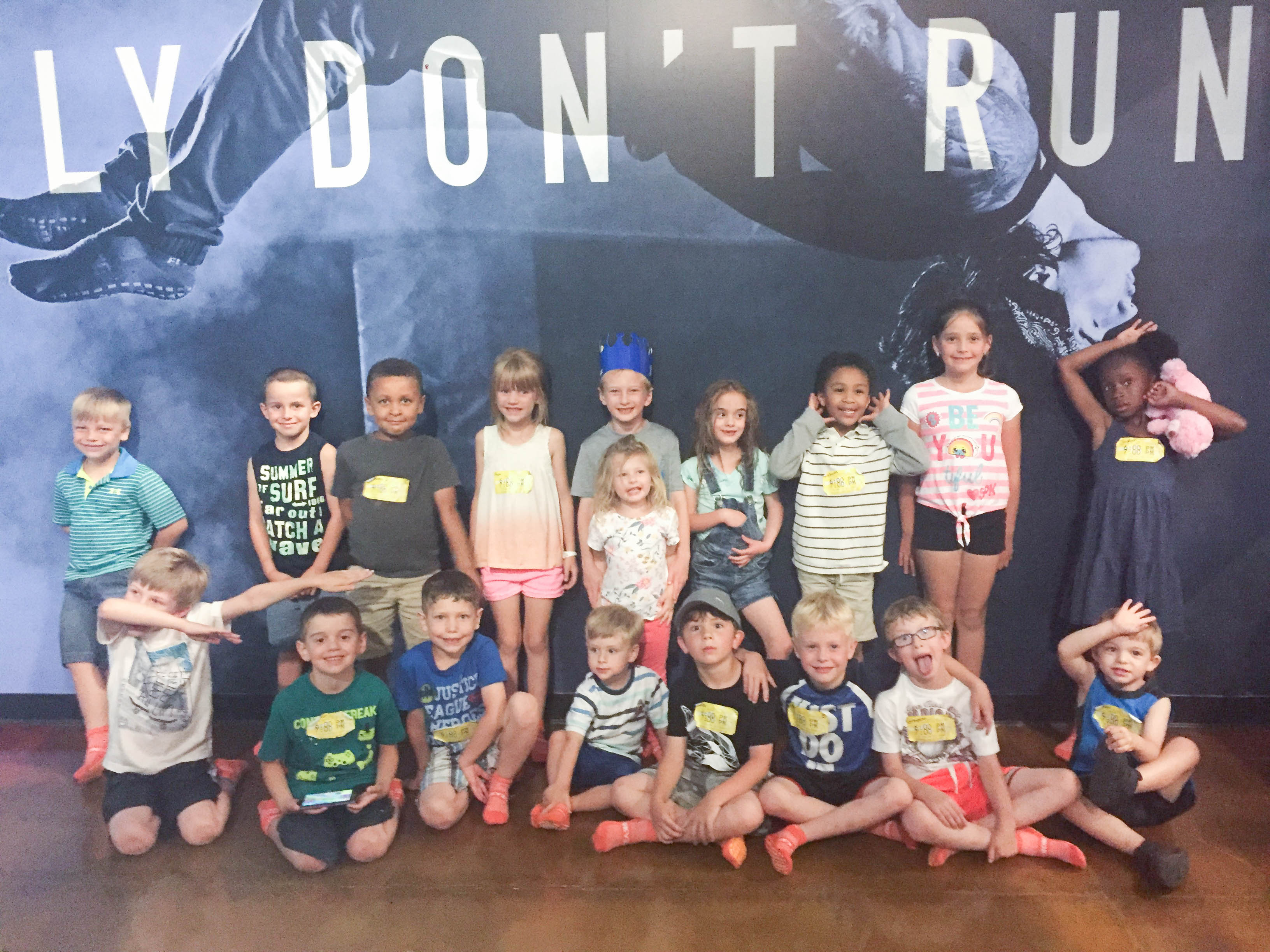 The kids had a blast at Sky Zone! I totally recommend it for any child's birthday party! I think next time we might try the Glow Party! It sounds like so much fun, and it's only $5 more per person
If you want more information on having a Birthday Party at Sky Zone, visit their website here.
Disclaimer: Thanks so much to Sky Zone for partnering with me on this post.