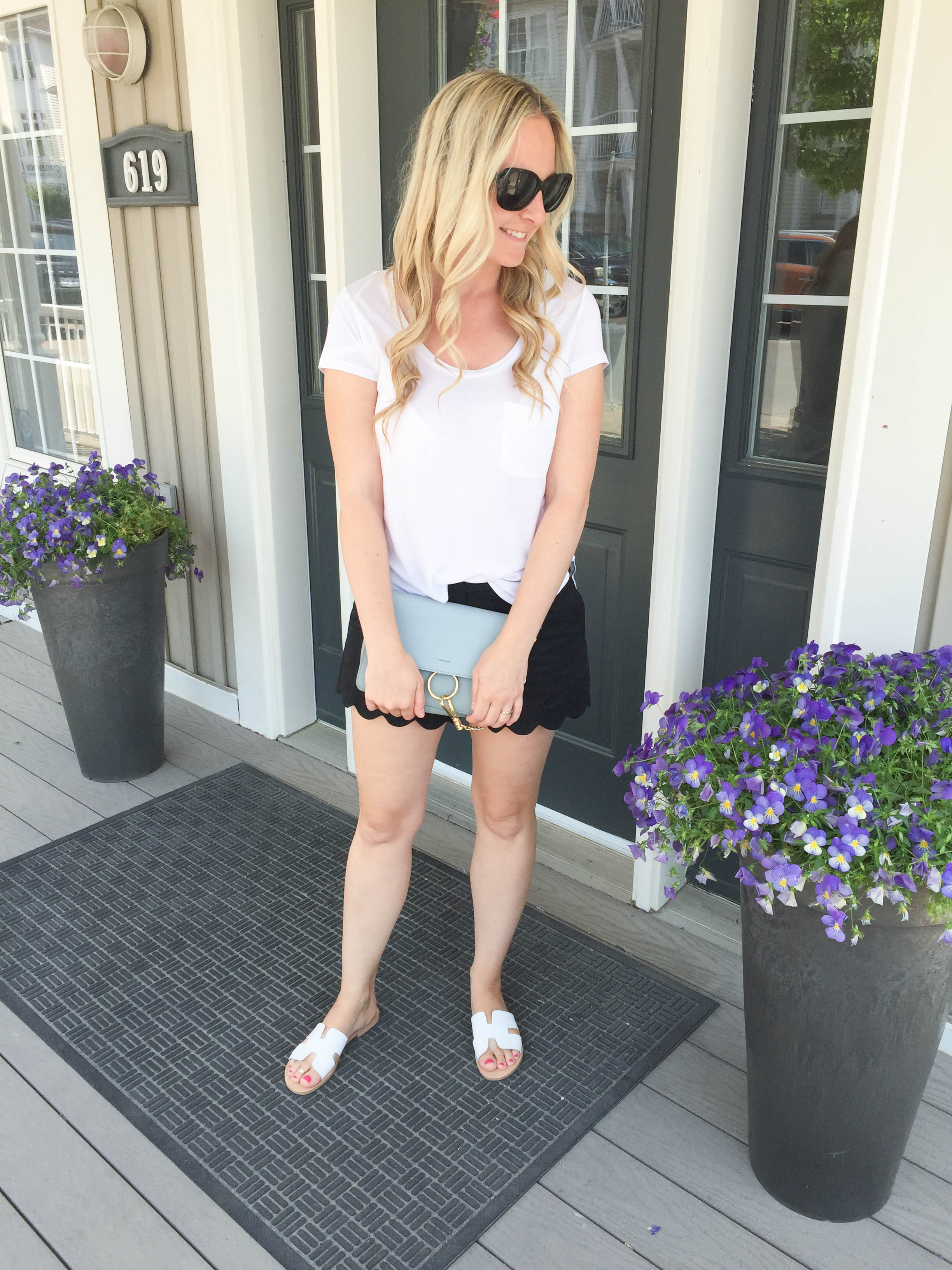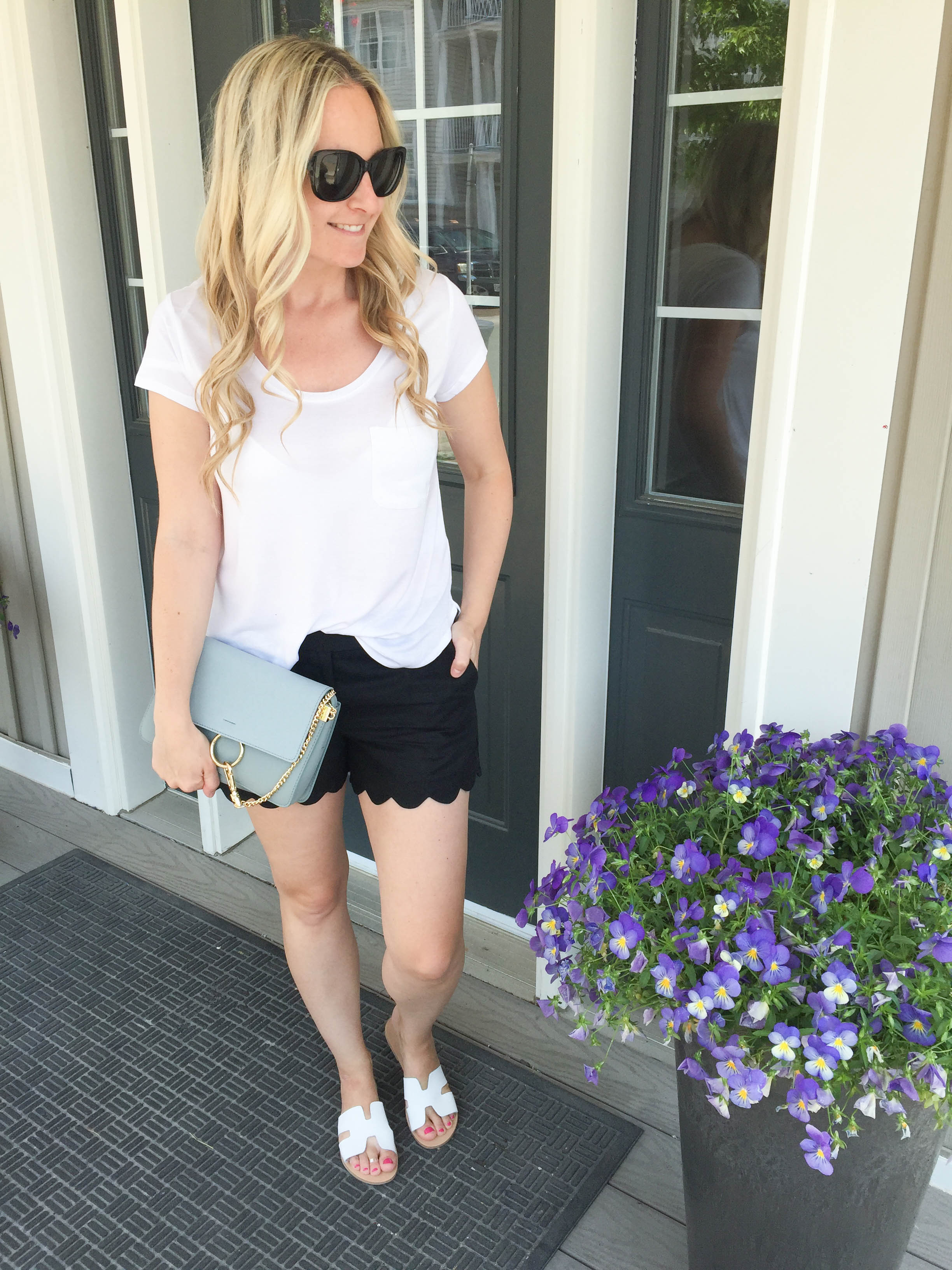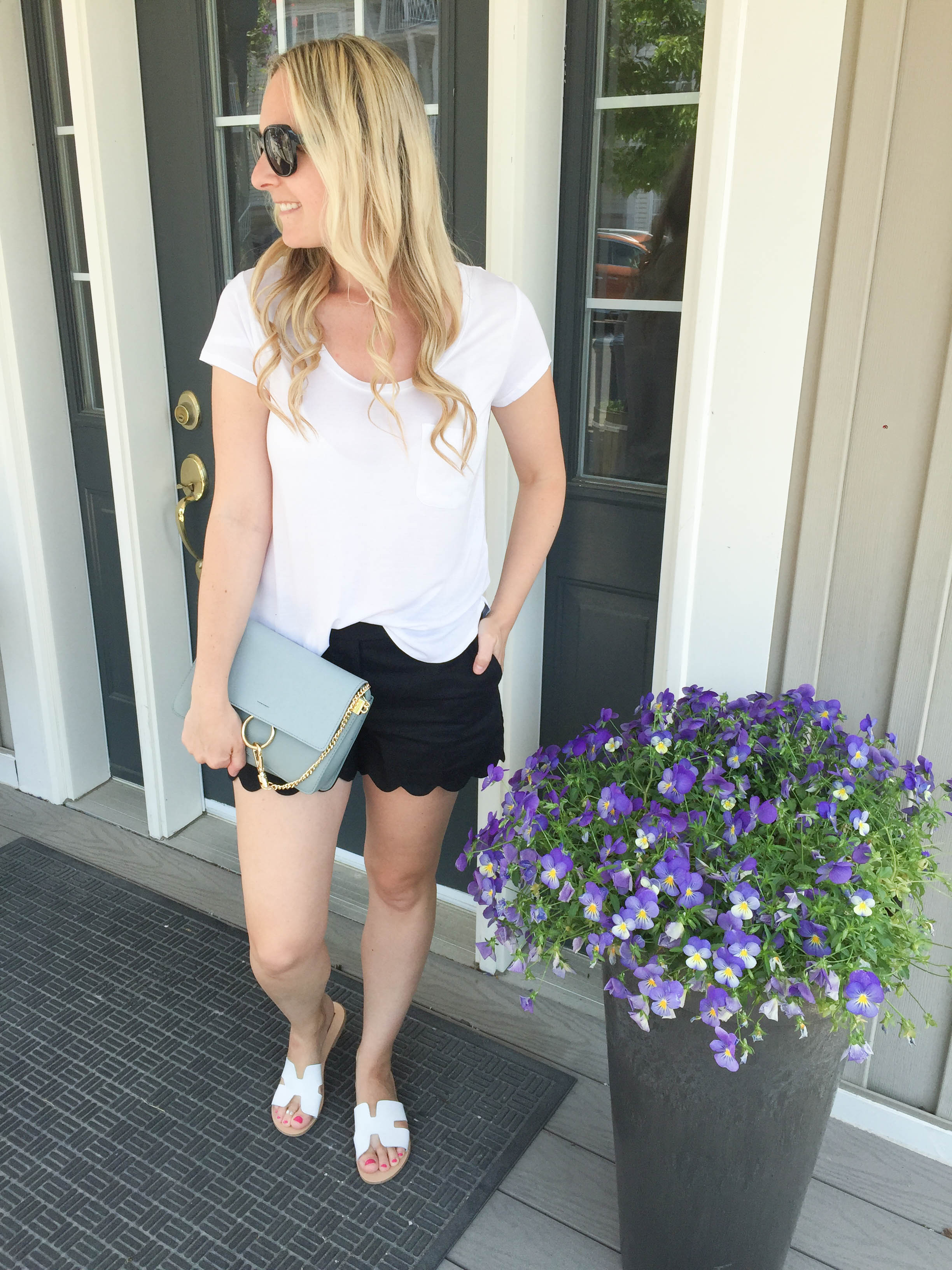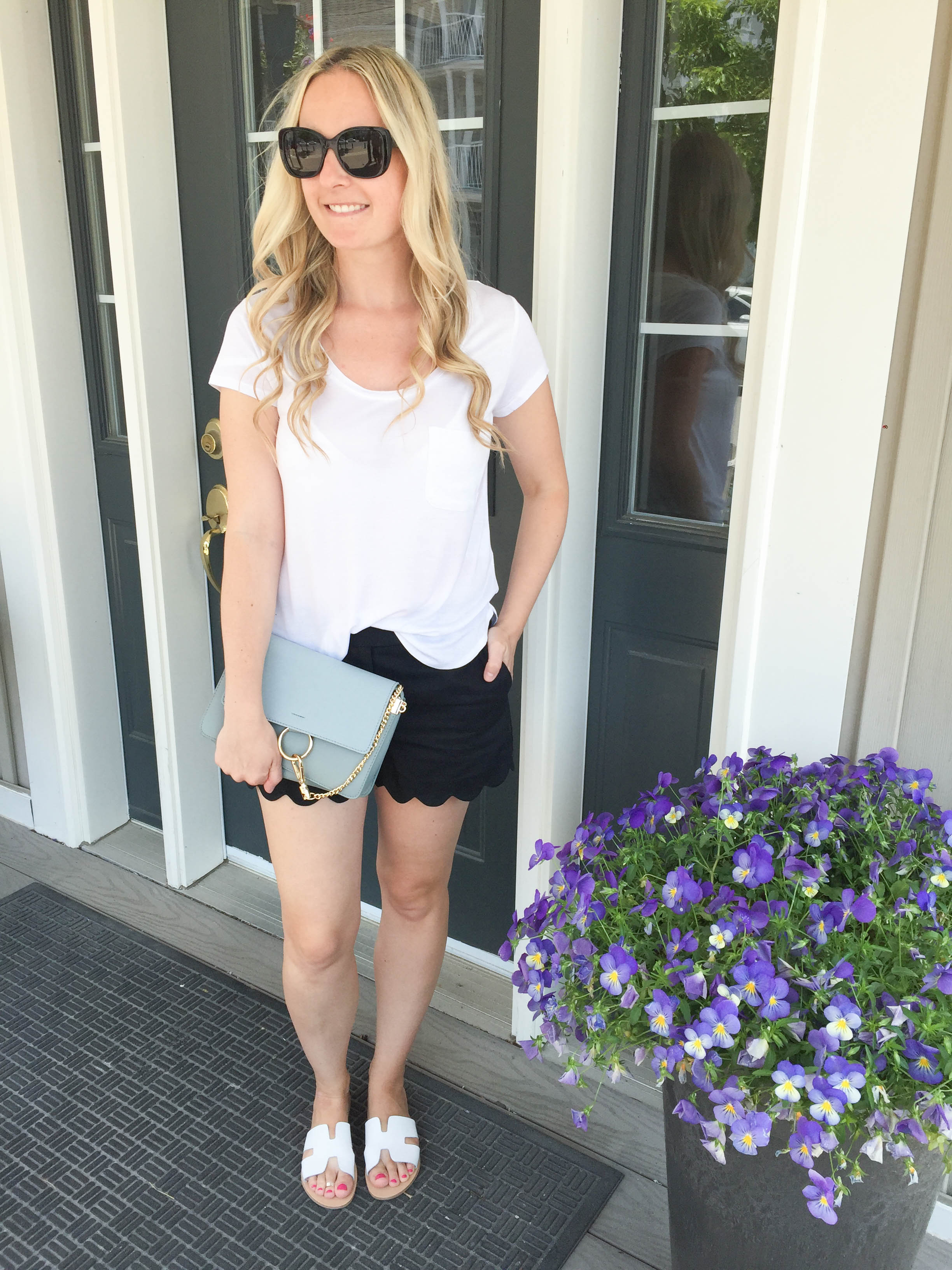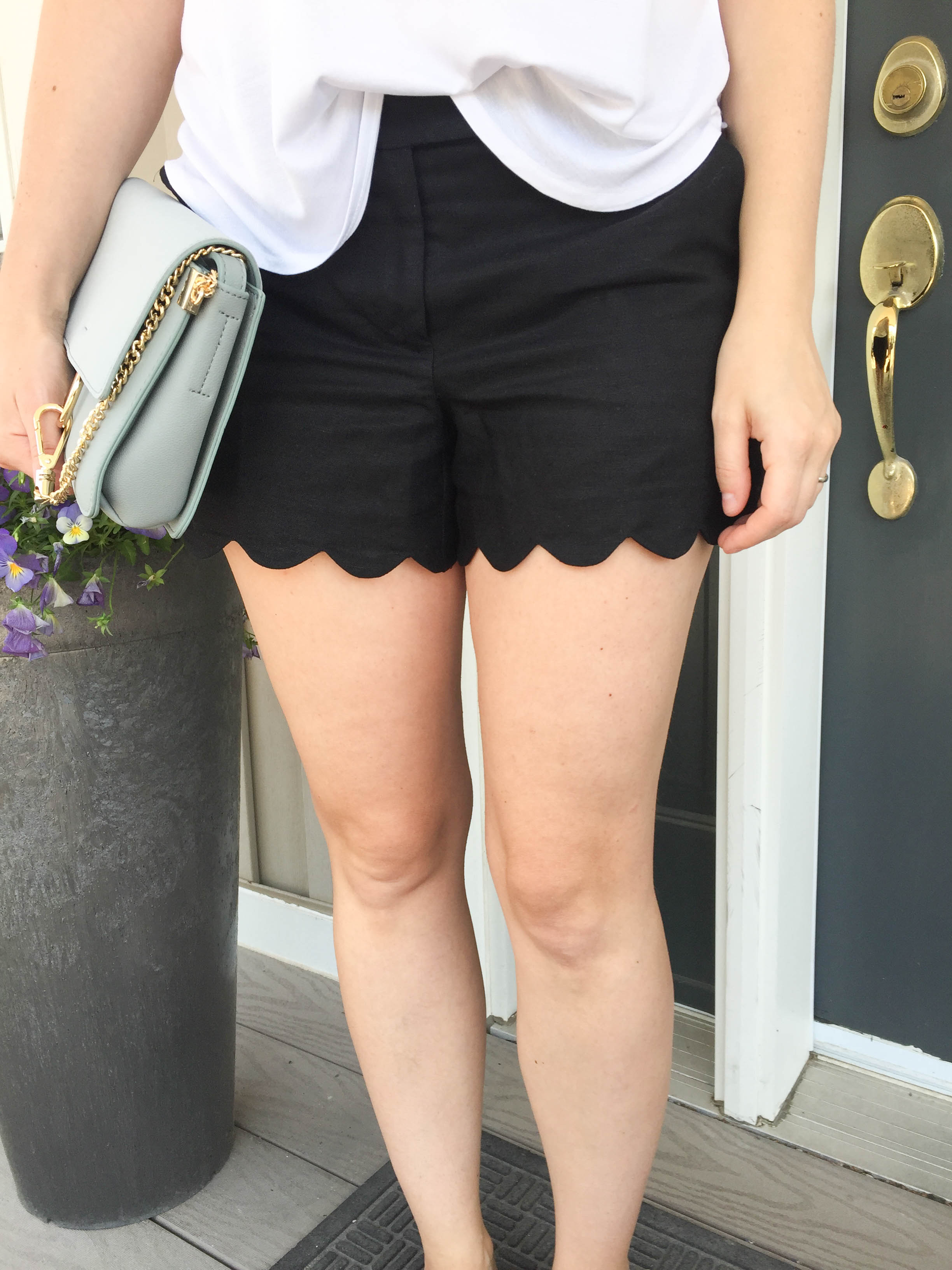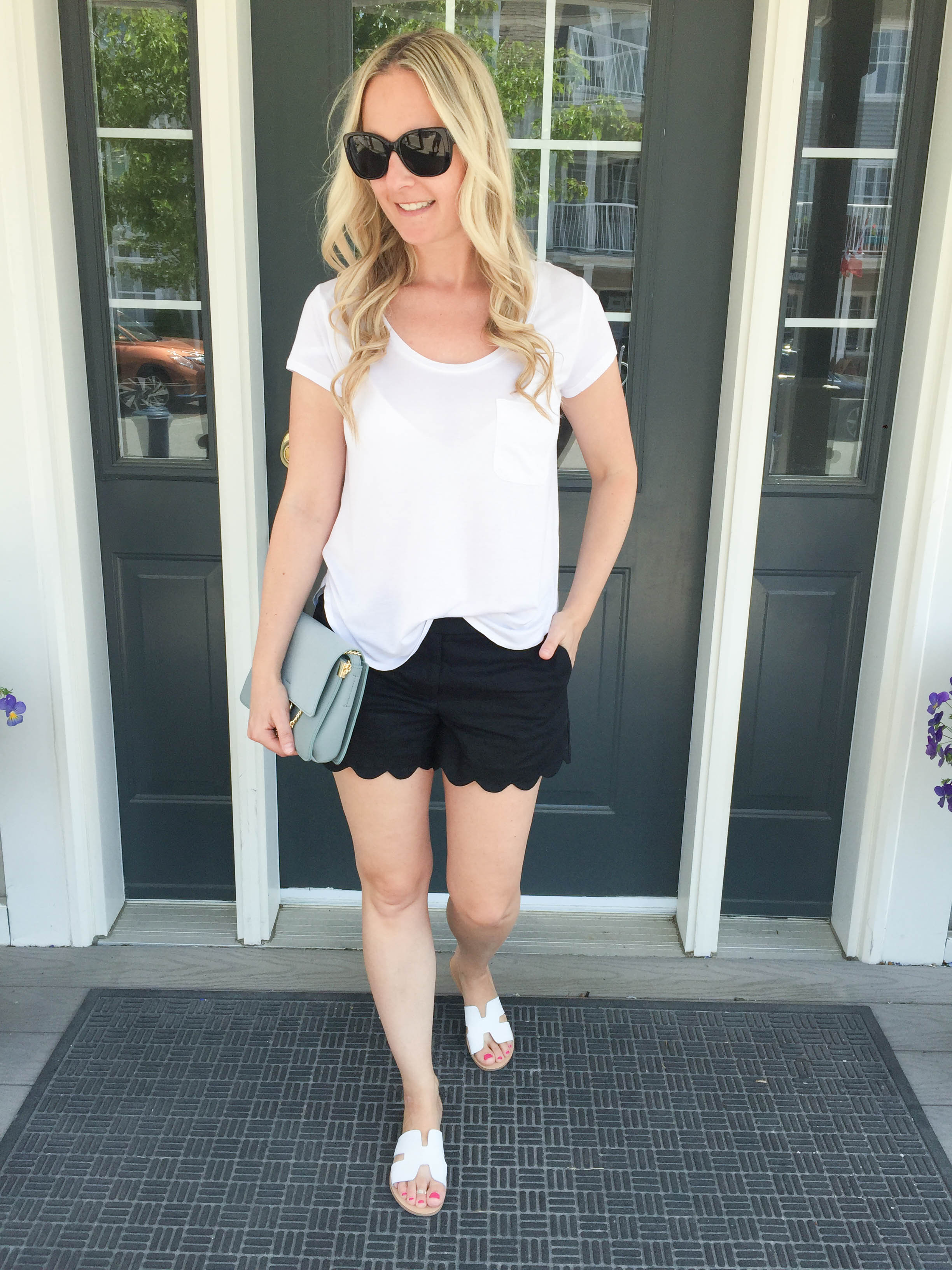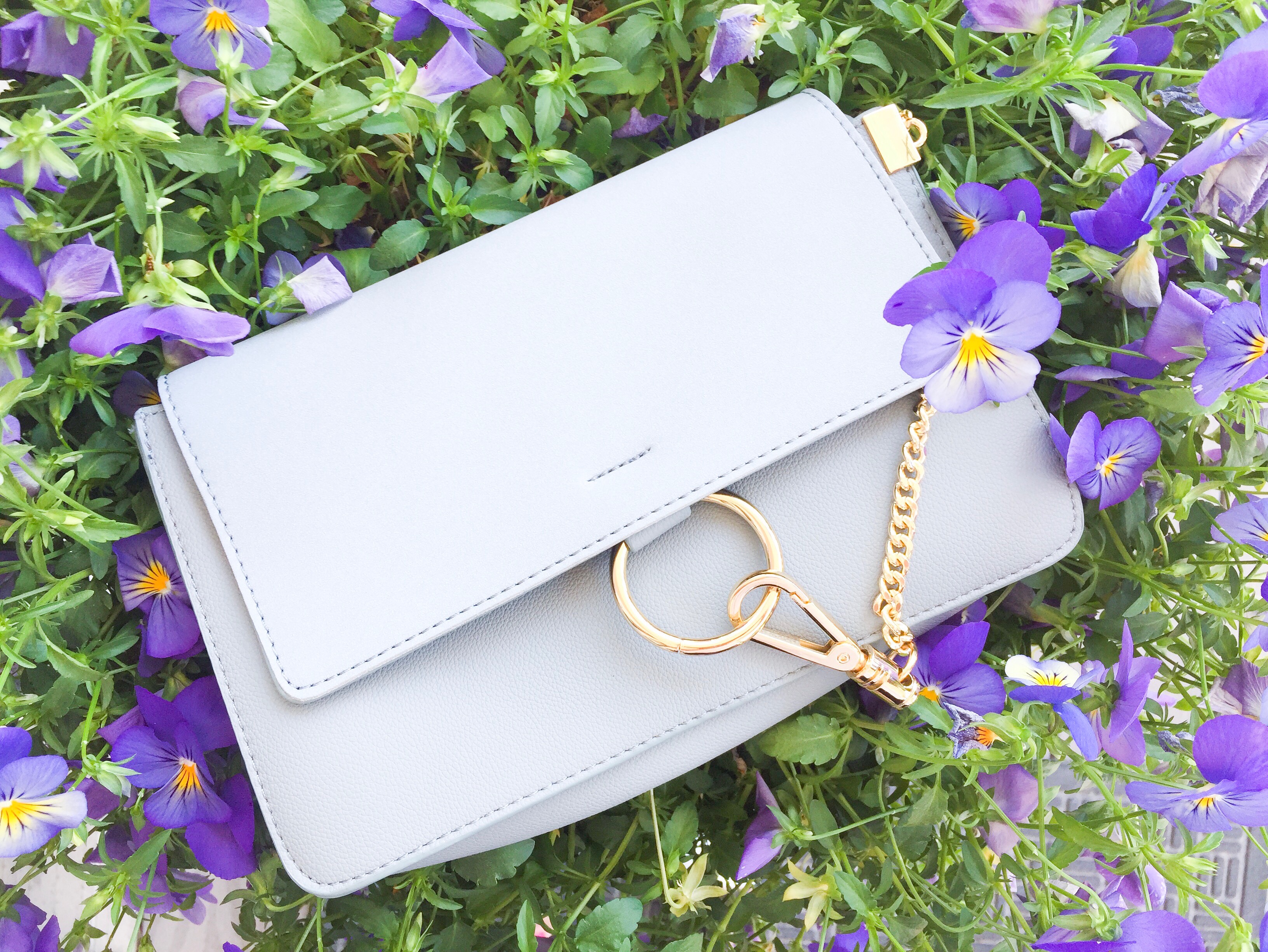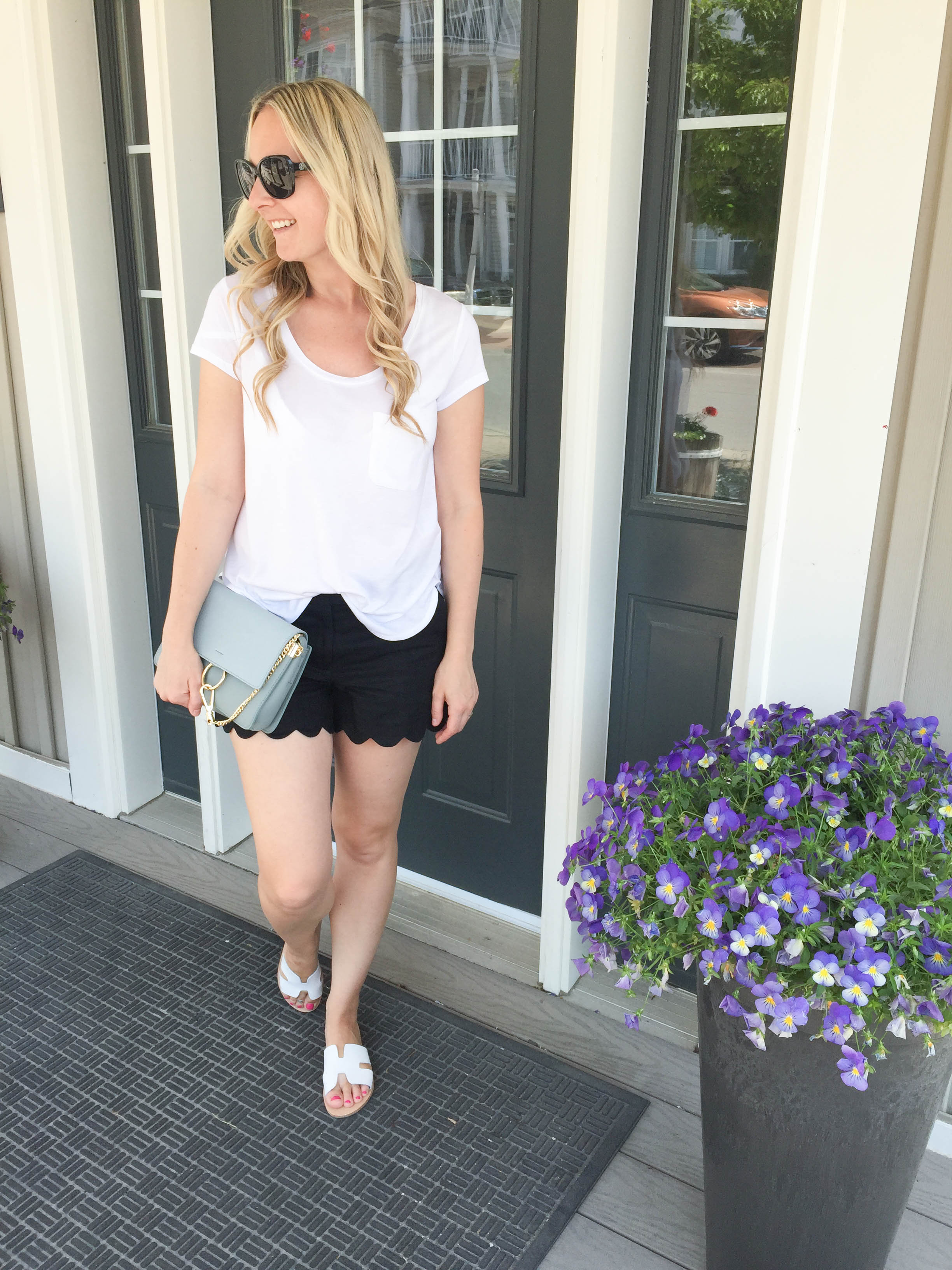 White Top- H & M (similar) /   Scalloped Shorts- J Crew (love these as well) /   Sandals- Steve Madden  /   Purse- Charming Charlie   /          Sunglasses- Tory Burch
Summer is finally here, and I couldn't be more happy about it!! We are expecting a heat wave this weekend, so we are planning on taking the kids to a lot of splash pads to cool down. It's also Canada Day long weekend, so I am excited to see some fireworks too!
I was eyeing these scalloped shorts last year when I was in Florida at J Crew, and kicked myself when I got home for not buying them. Lucky when I went back in April they still had them, so I picked them up in 2 colours- Black and White. Every time I wear them, someone stops me to ask where they are from-they are so cute! They have 2 pockets in the front, and a belt loop if you wanted to add a belt to make them a bit more dressy. I went with more of a casual look here, and wore a loose fitting white tee from H & M.
I waited months for these white Grady sandals to get re-stocked. They are really good dupes for the Hermes sandals, if you are looking for a cheaper option.  They are very comfortable, and easy to walk in. I love them! They are true to size, and come in a few other colours like black, tan, and rose gold.  They are on sale right now too, so grab them while you can because they will sell out!
Another dupe for the Chloe Faye bag is this one I found at Charming Charlie. It's a beautiful powder blue colour which is perfect for summer!
Today is the last day of school for my kids. I can't believe how fast the school year went by. I need to start planning our schedule for the summer so I can keep them busy!