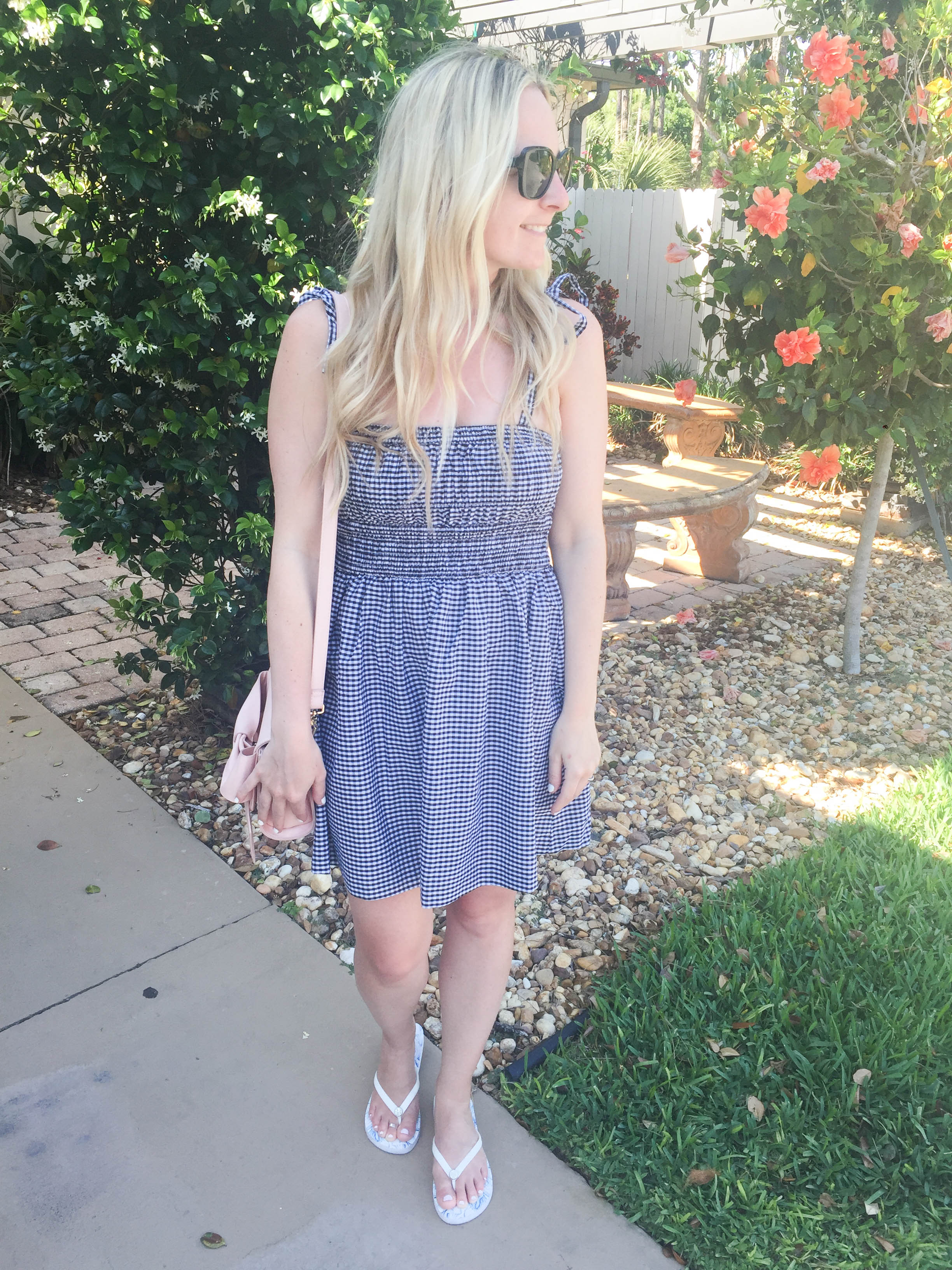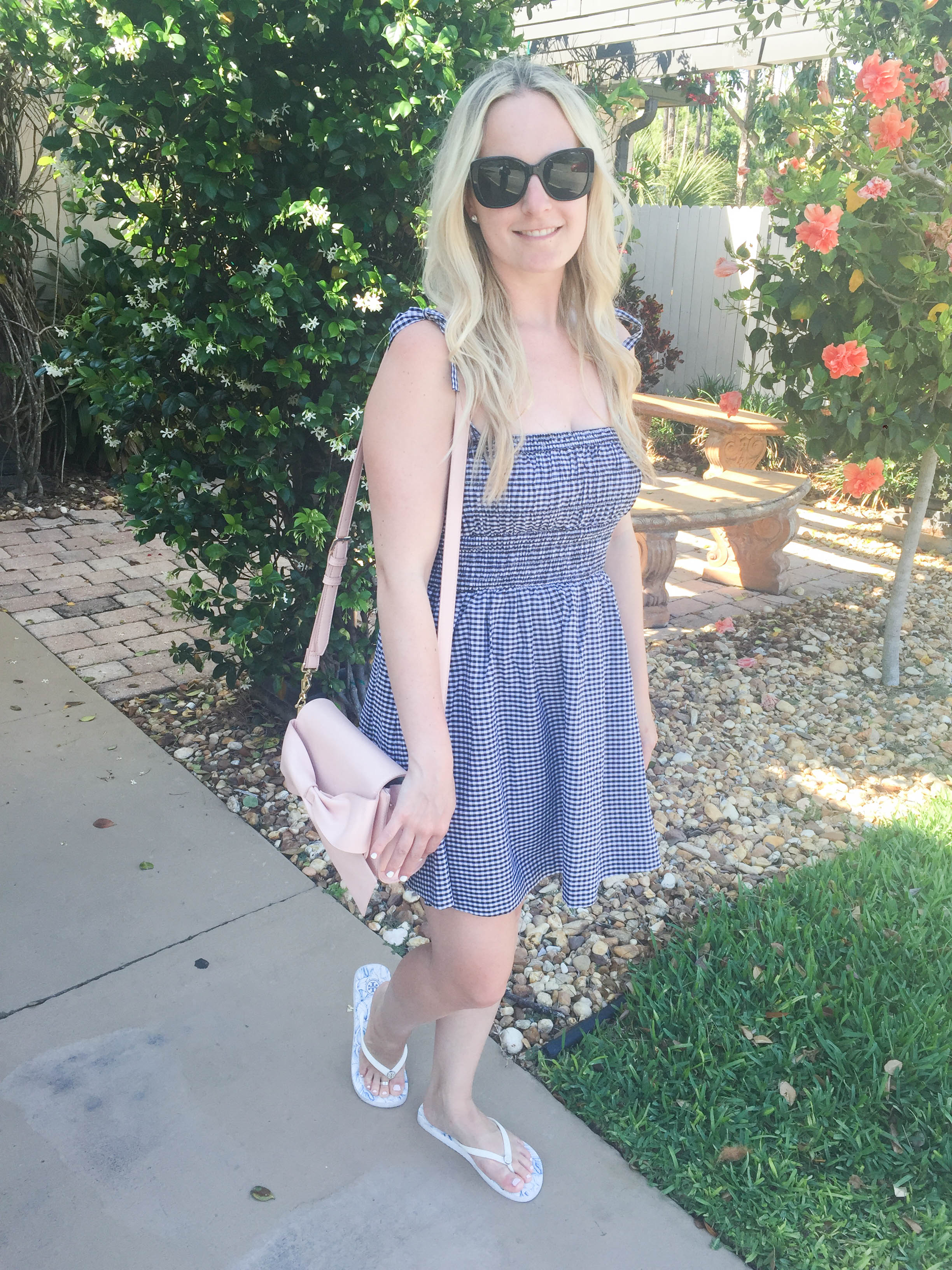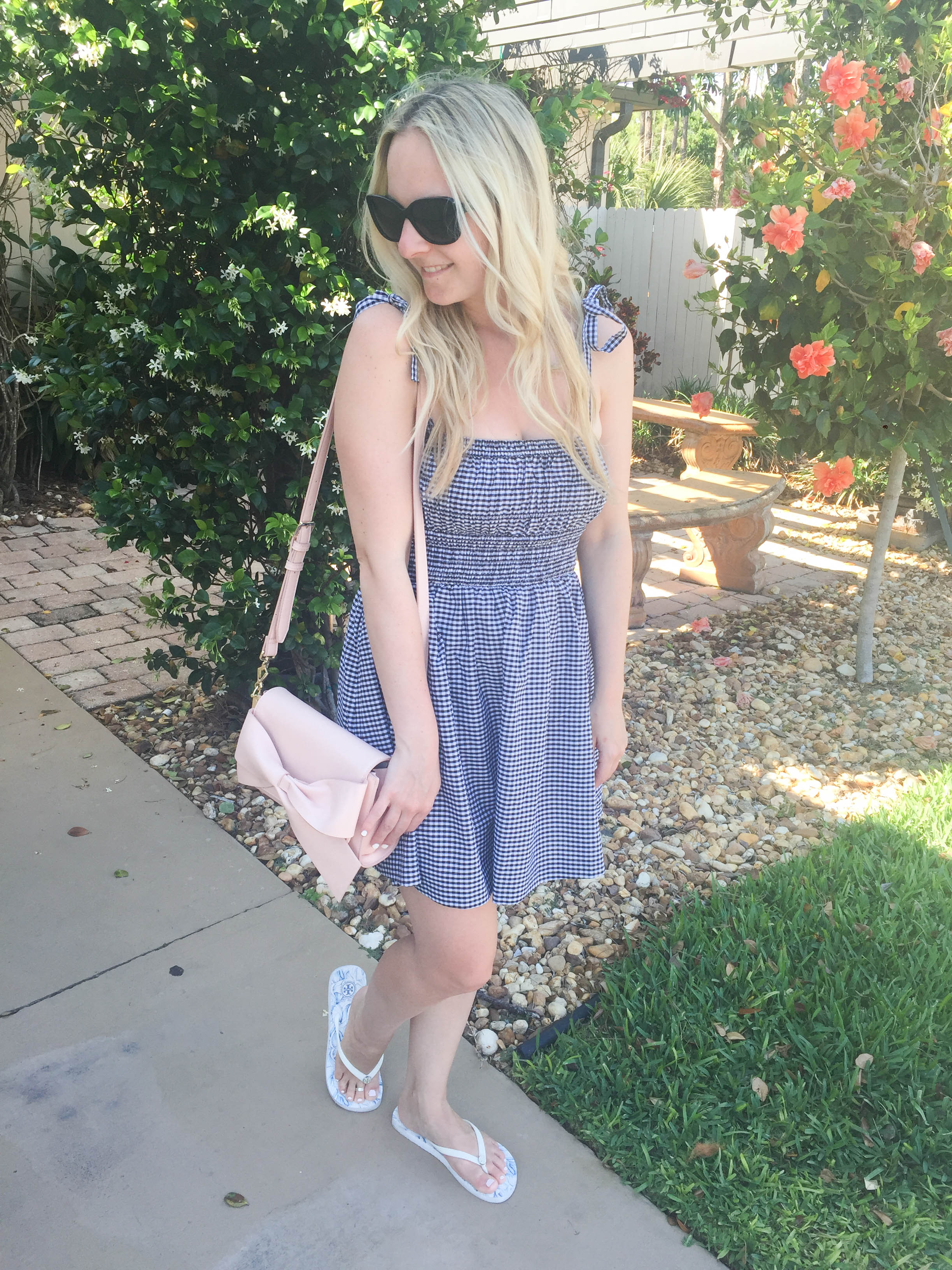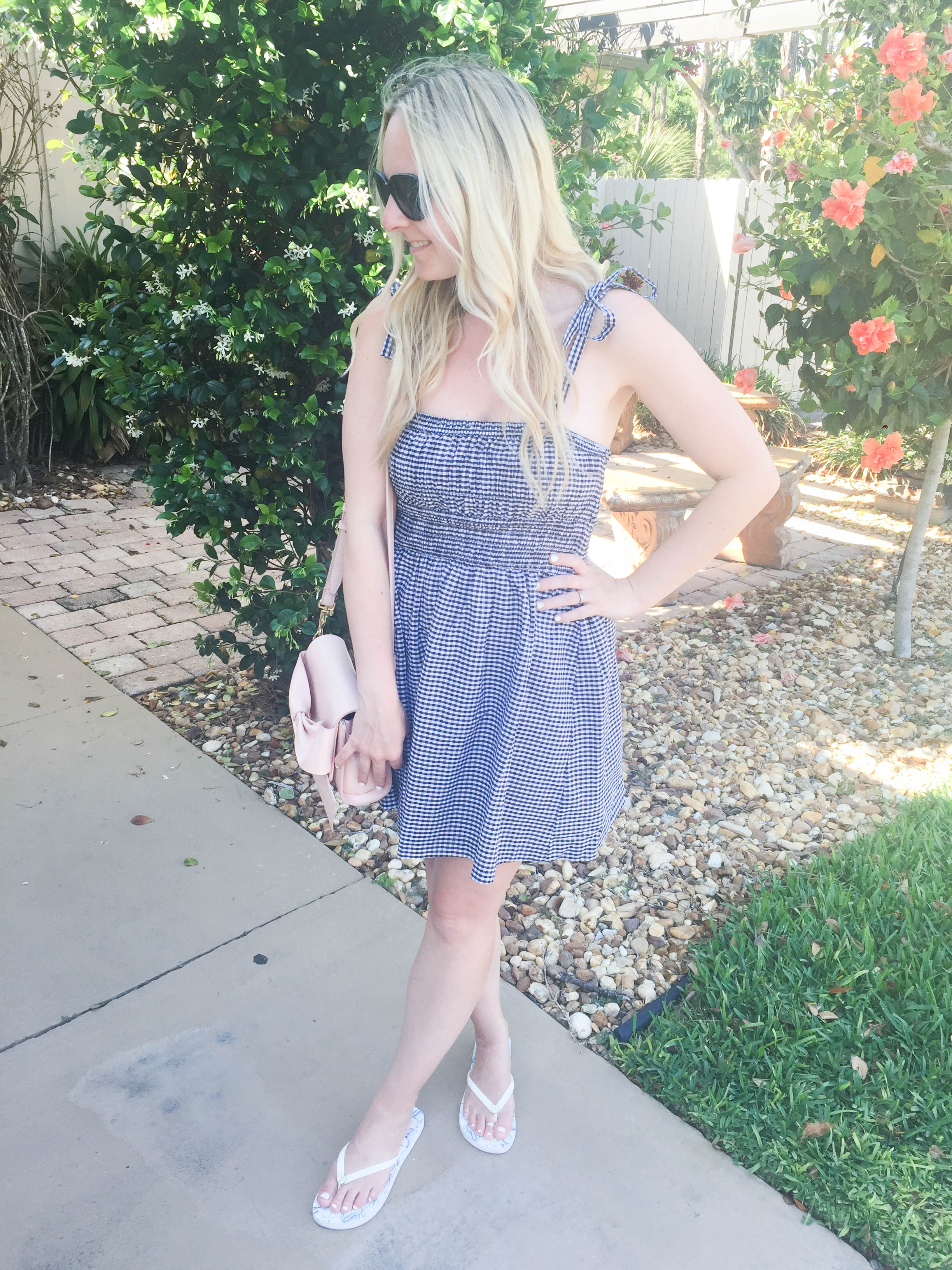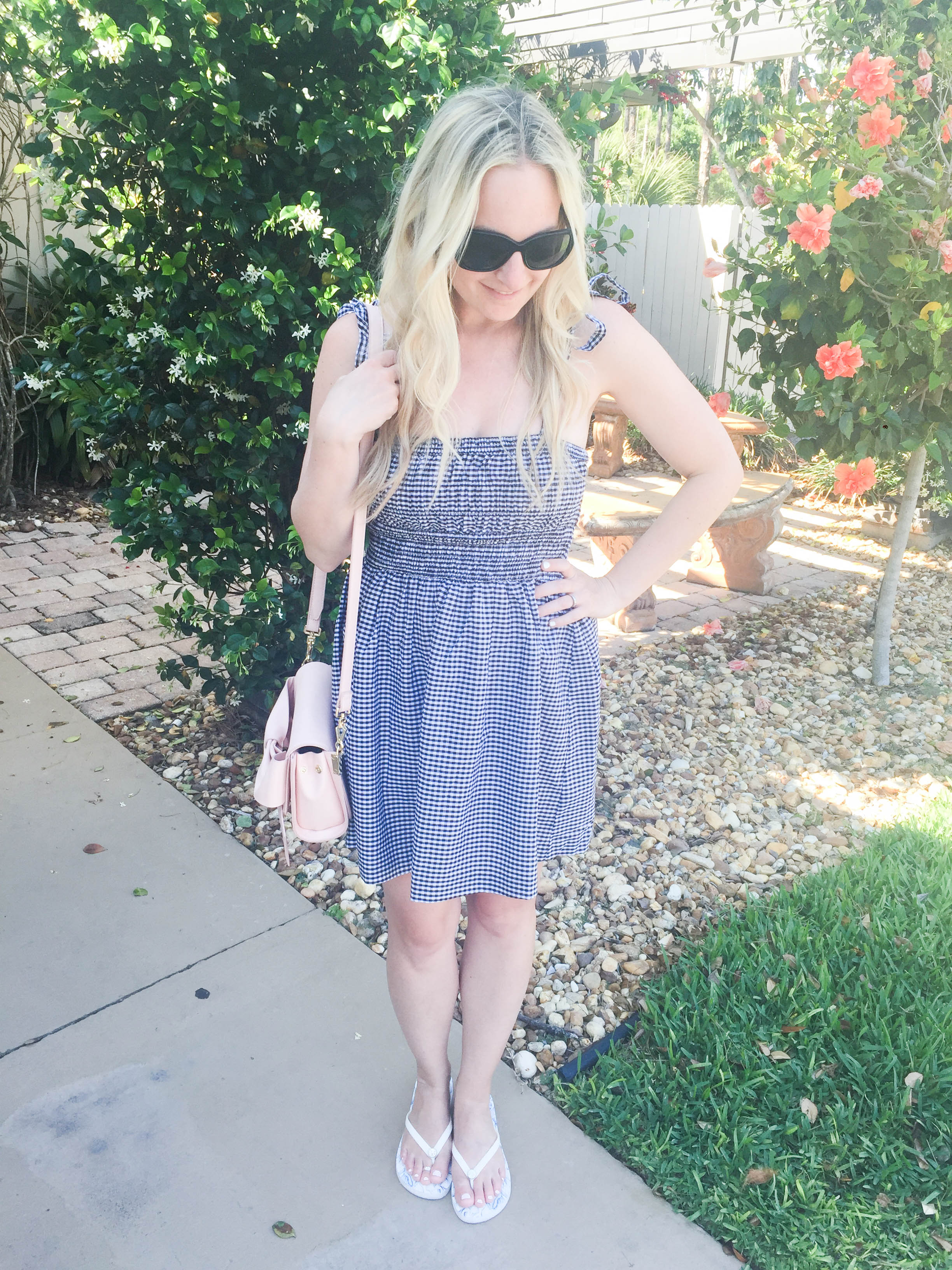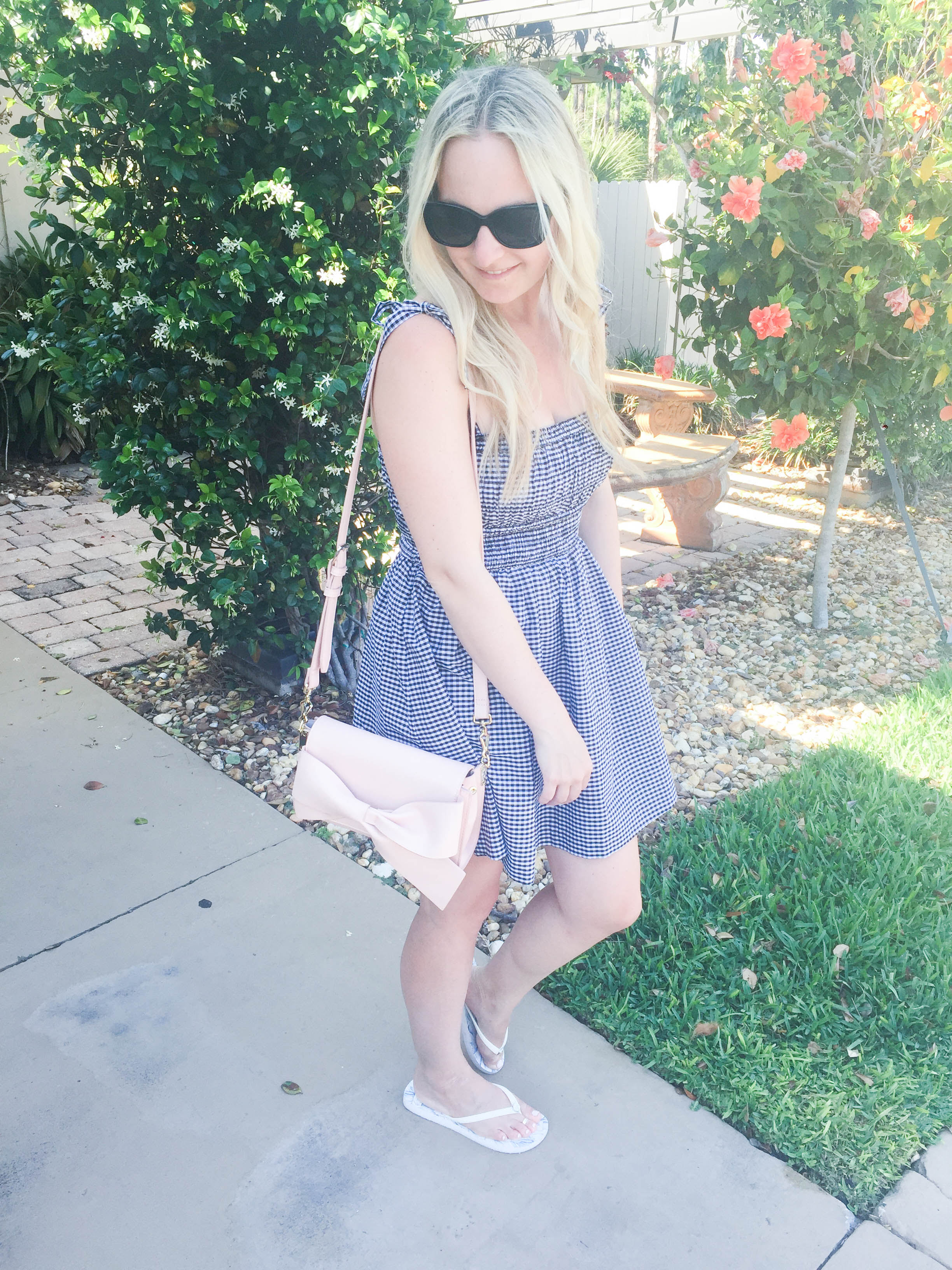 Dress- Forever 21 (Similar/Similar/Similar)     Flip Flops- Tory Burch   Purse- Charming Charlie (similar/similar)   Sunglasses- Tory Burch
This cute black and white gingham dress is perfect for summer. It's a great casual dress to wear on the weekends with a pair of flip flops, or flats. The bodice is smocked which gives it a nice tight fit on top. I also love the self-tie straps. With some dress I find the straps sometimes so loose, so I end up having to get them altered. That's why if see a dress with self-tie straps, I will always go to that one first so I can adjust them to where I want them. This dress sold out fast, but I linked a few similar ones above for you guys.
Now lets get onto my bow purse, because it's super cute. I grab it at Charming Charlie when I was in Florida in April. My sister loved it so much, I ended up grabbing her one too. It's a beautiful blush colour with gold hardware, and the perfect size. This purse can even act as a clutch as well if I wanted. All I have to do is hide the strap inside.
Hope you had a great day. Today was really busy for me. I had 2 meeting this morning after I dropped the kids off at school, and then I had to drive my husband to pick up his new car at the dealership. Being that it was another beautiful day, I took the kids to the park again after school, and out for ice cream after dinner! I am looking forward to relaxing on the couch tonight once I get the kids in bed, because this mama is pretty tired! lol
Disclaimer: This post contains affiliate links.