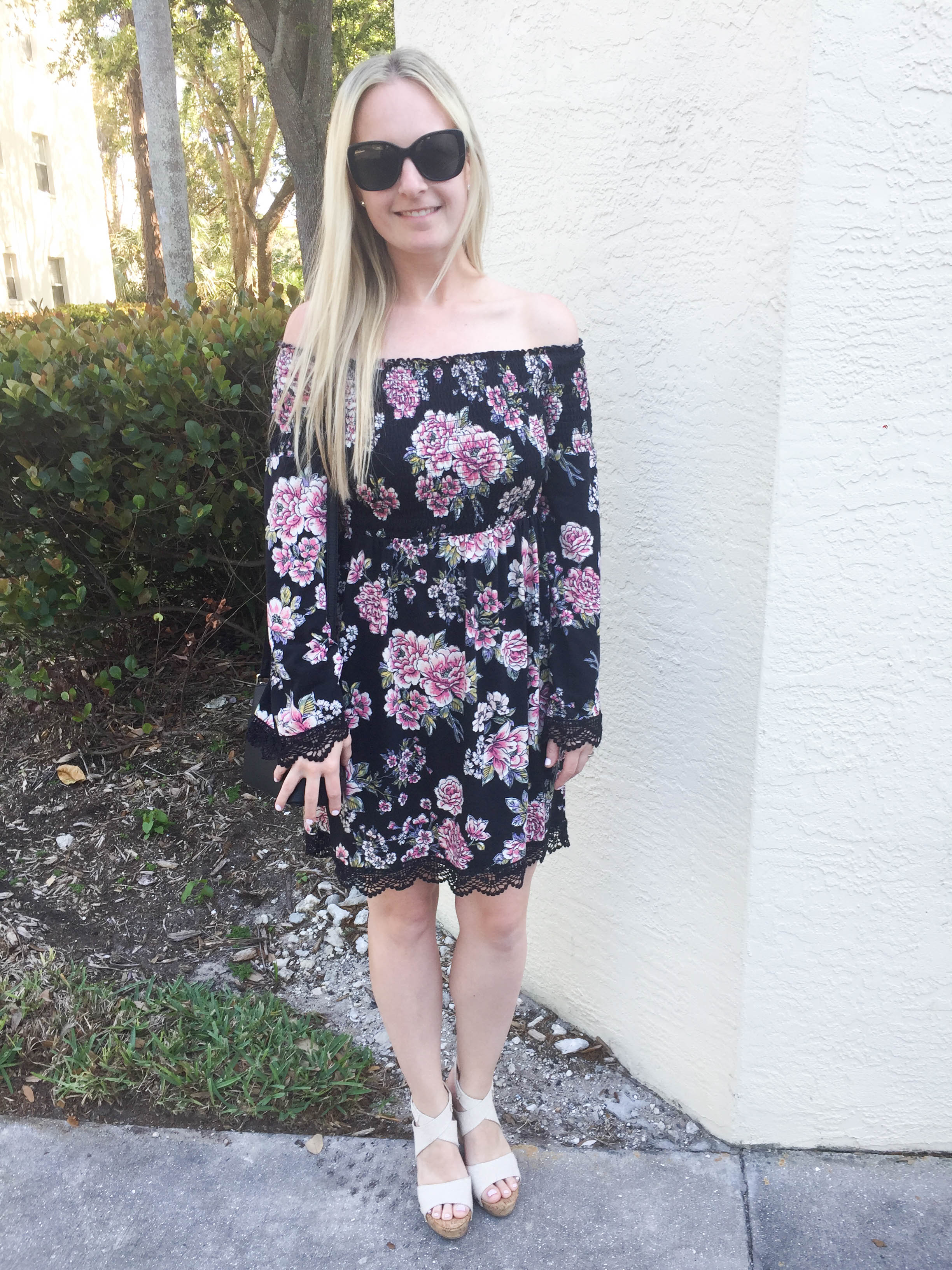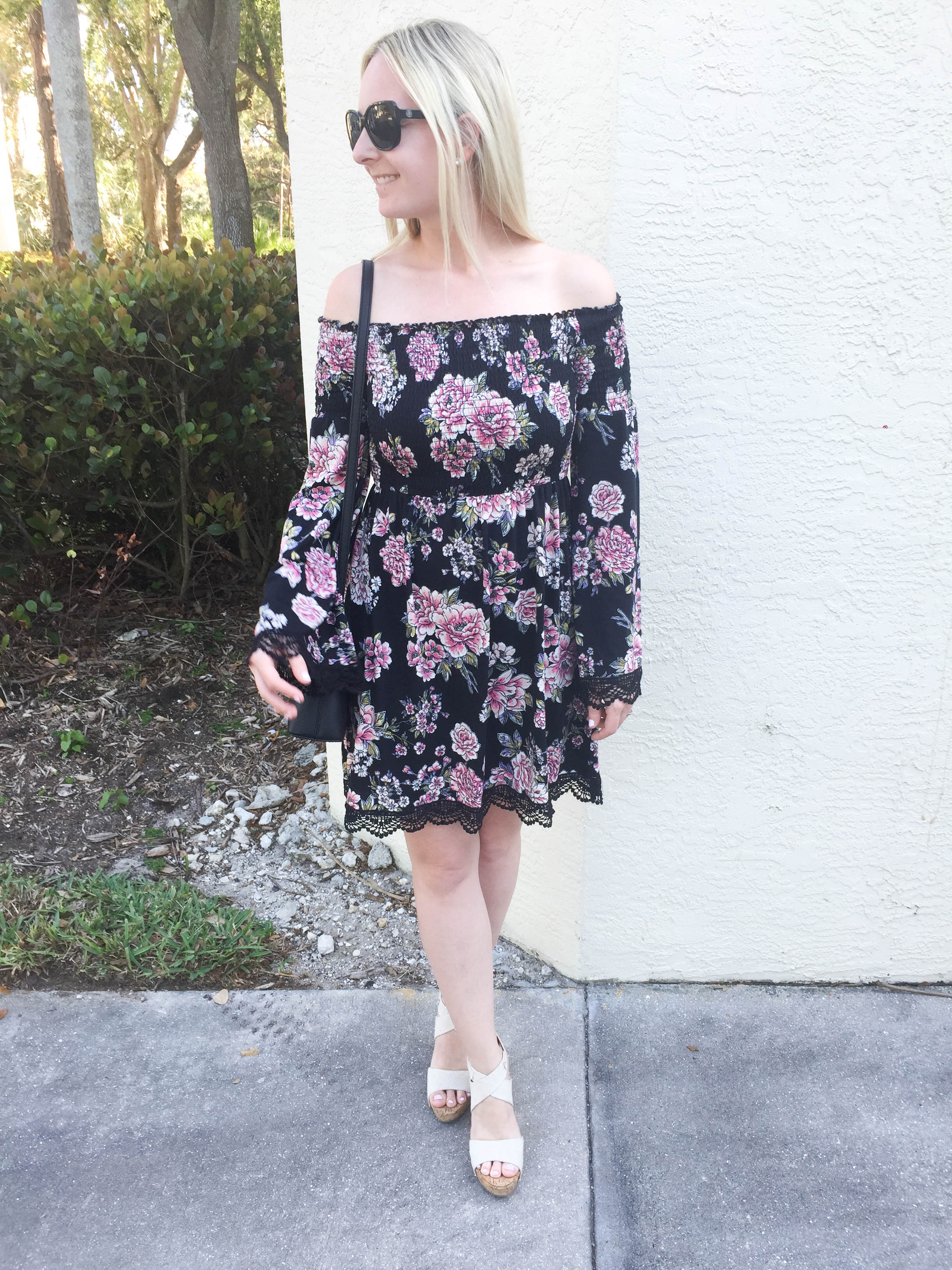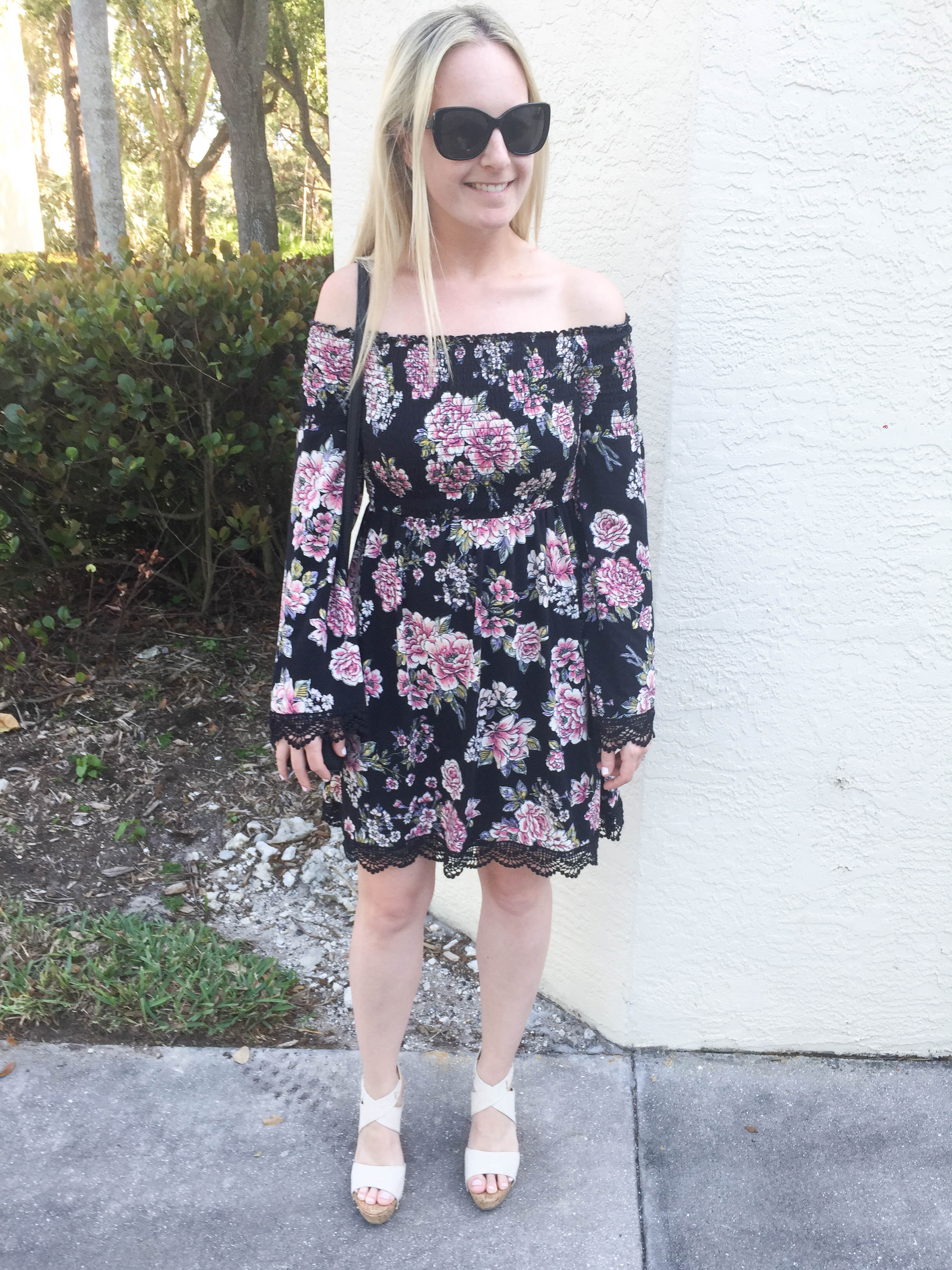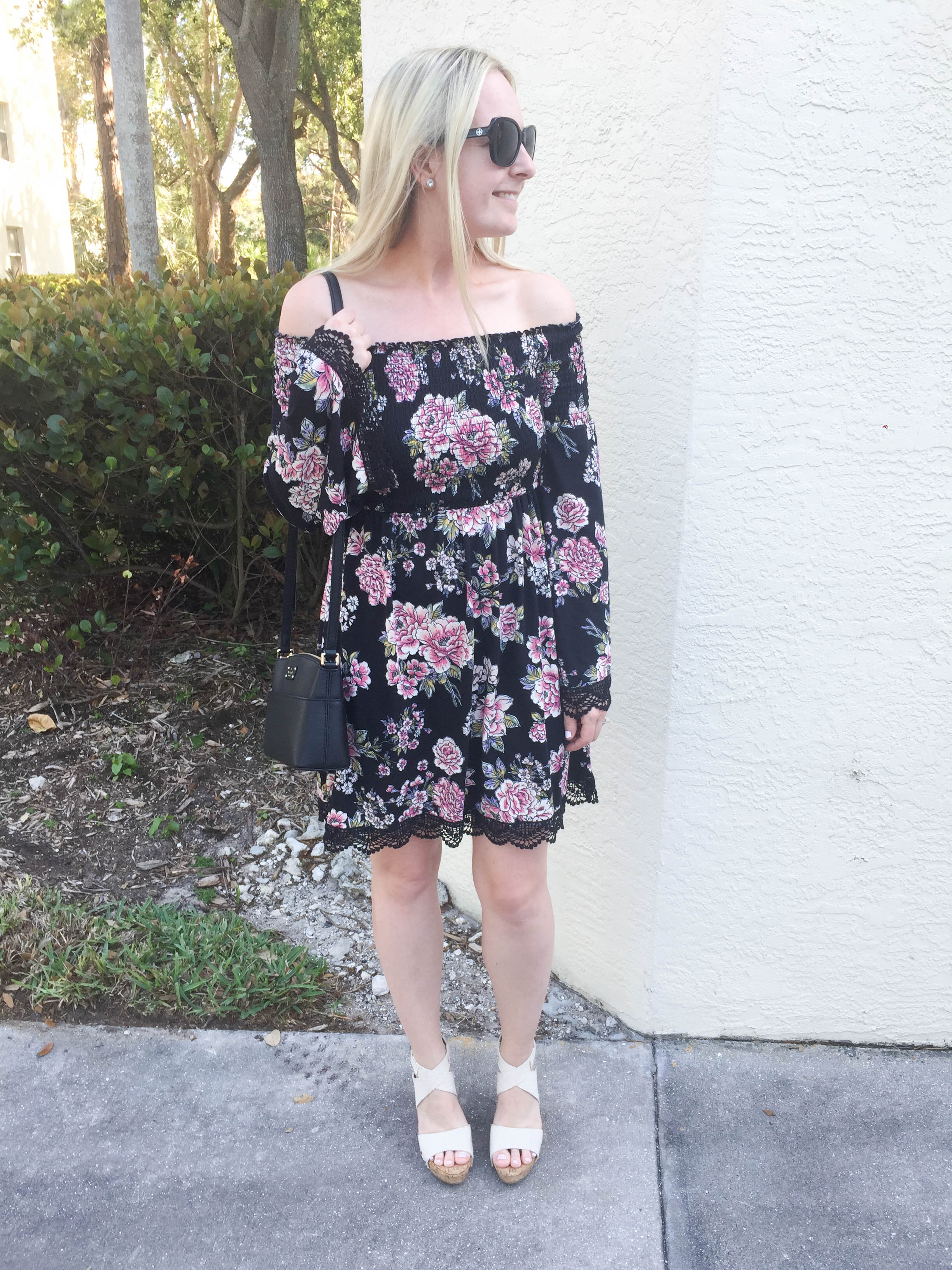 Dress- Target / Shoes- Marshalls (similar) (similar)  / Sunglasses- Tory Burch / Purse- Kate Spade (I have this as well)/ Earrings- Swarovski 
Hello, I'm baaaack! If you follow me on social media, you'd know I was on vacation the past 2 1/2 weeks in Florida. We had such an amazing time away, and the weather couldn't of been more perfect for us! Slowly we are all getting back into our regular routine, but I did feel pretty overwhelmed this week with the amount of stuff I had to do. Don't you find it stressful coming home from vacation? Since we were gone for so long, I had a lot to unpack, a ton of laundry to do, go grocery shopping, etc.
I did manage to get quite a bit of shopping done while I was away, and one of my first stops was Target, where I picked up this cute dress. (Oh how I miss Target in Canada) I love the lace detail on the sleeves, and on the bottom of the dress. If you have been following me for a while, you'll know I love anything that has lace on it. I got this dress in a small.  I could of went with an extra small, but there were none left. I loved that the top half of the dress is smocked. I just find when I wear off the shoulder dresses, they fit so much better, and you don't have to worry about the sleeves falling down. I also love that it's stretchy too, so it's nice and comfortable on.
Hope you all had a great weekend. We are dealing with an ice storm this weekend, so we didn't want to plan anything. I did however do a little Spring cleaning, but for the most part we just relaxed with the kids, and watched movies.
Disclaimer: This post contains affiliate links