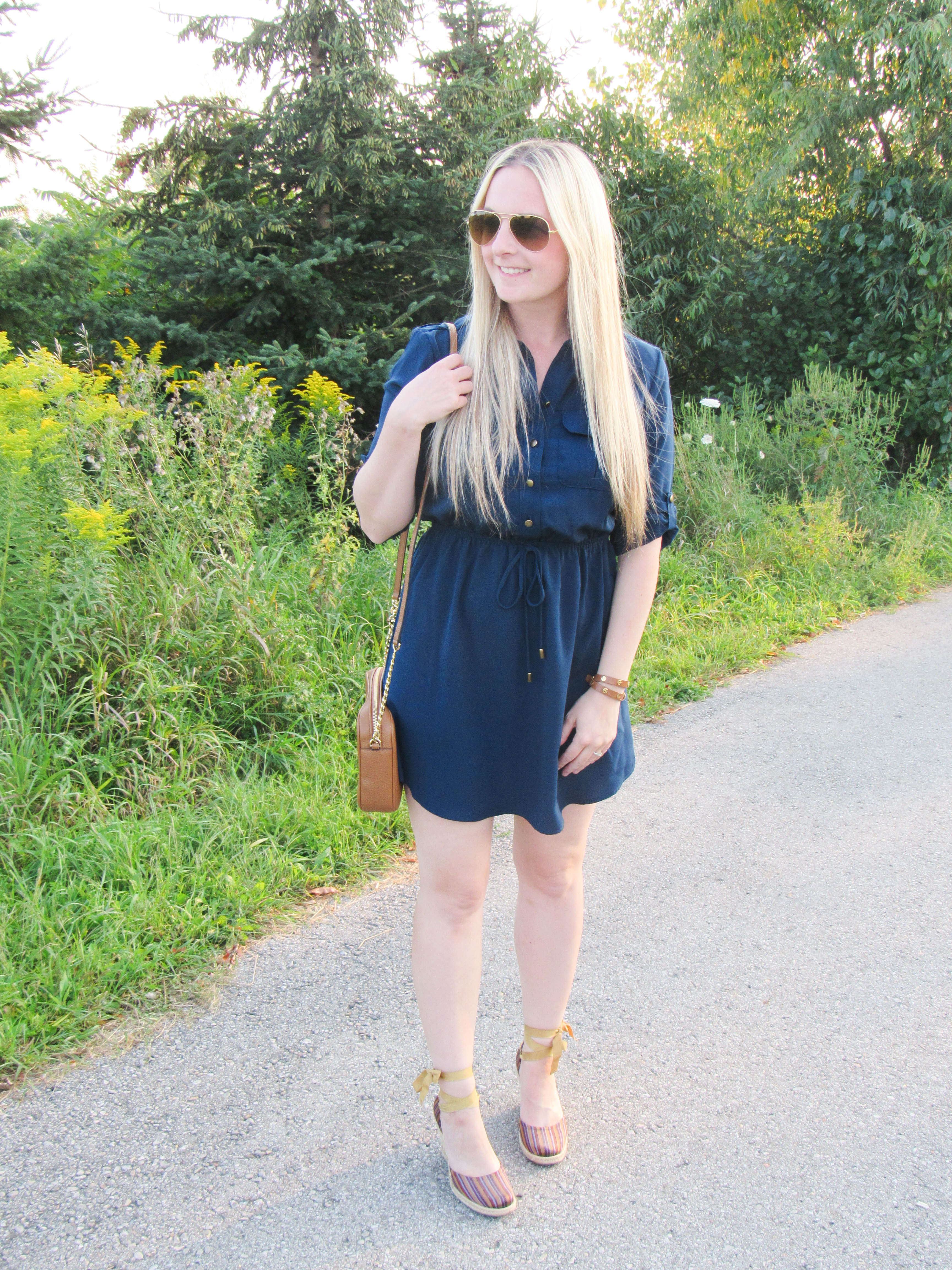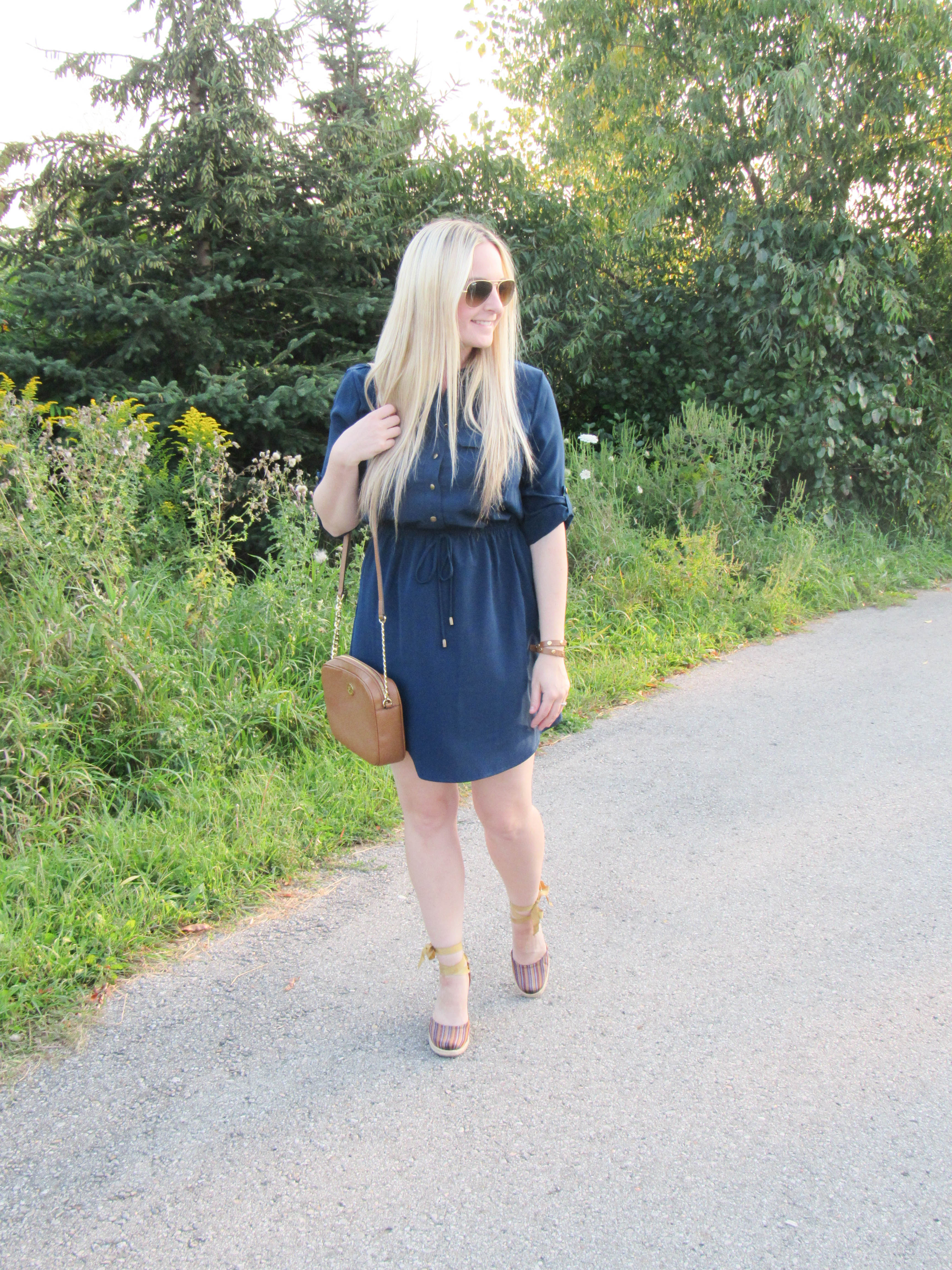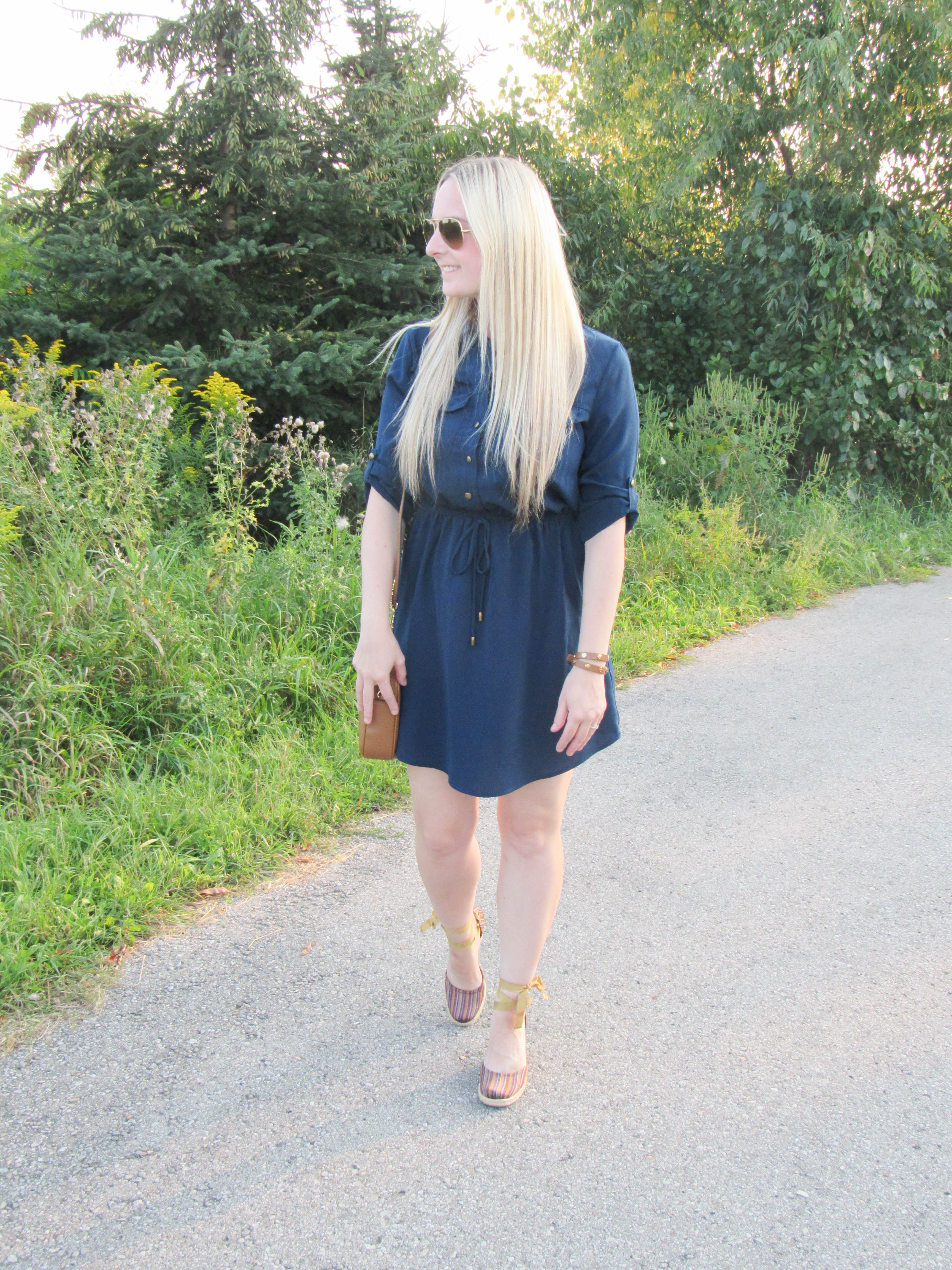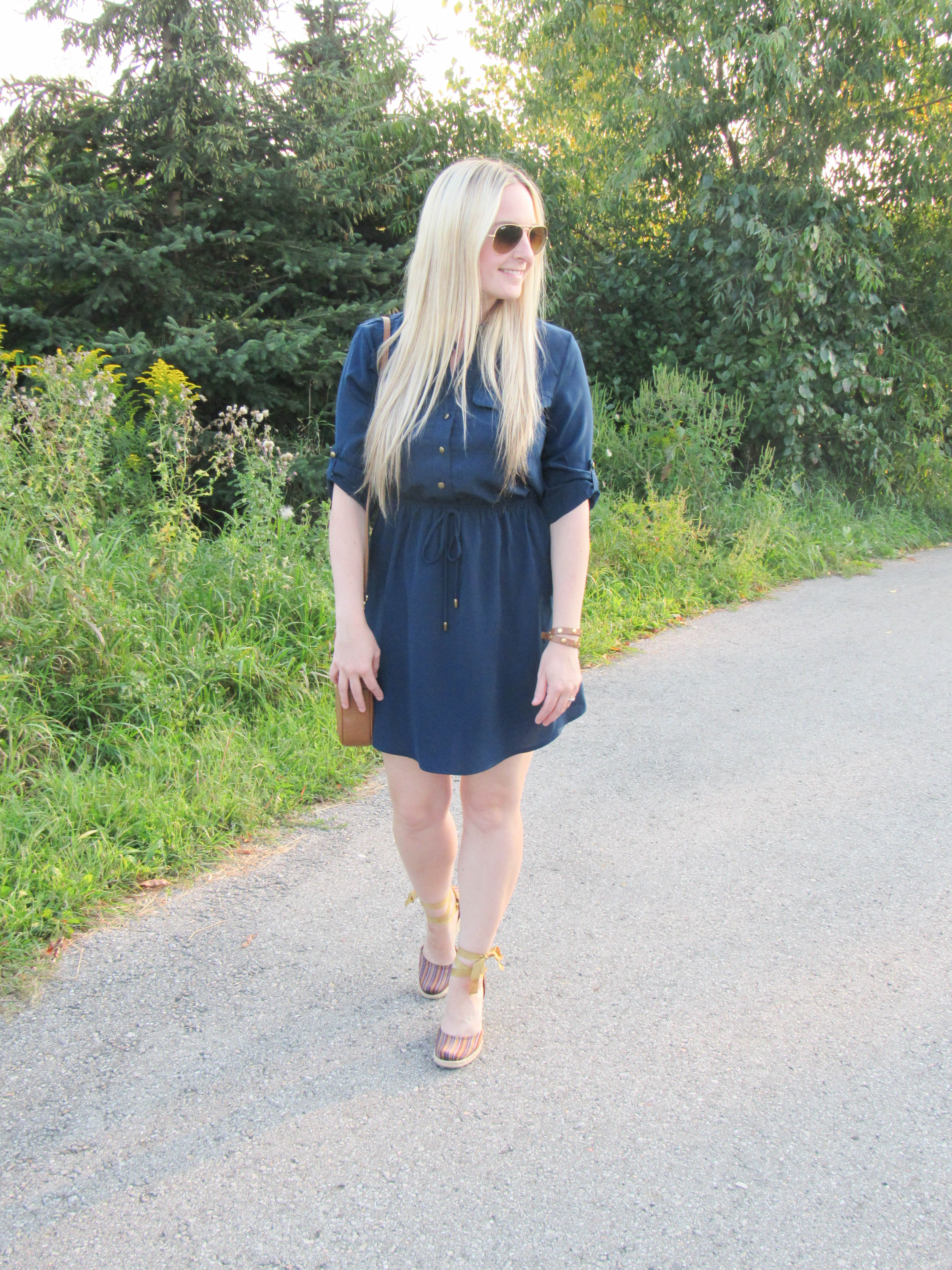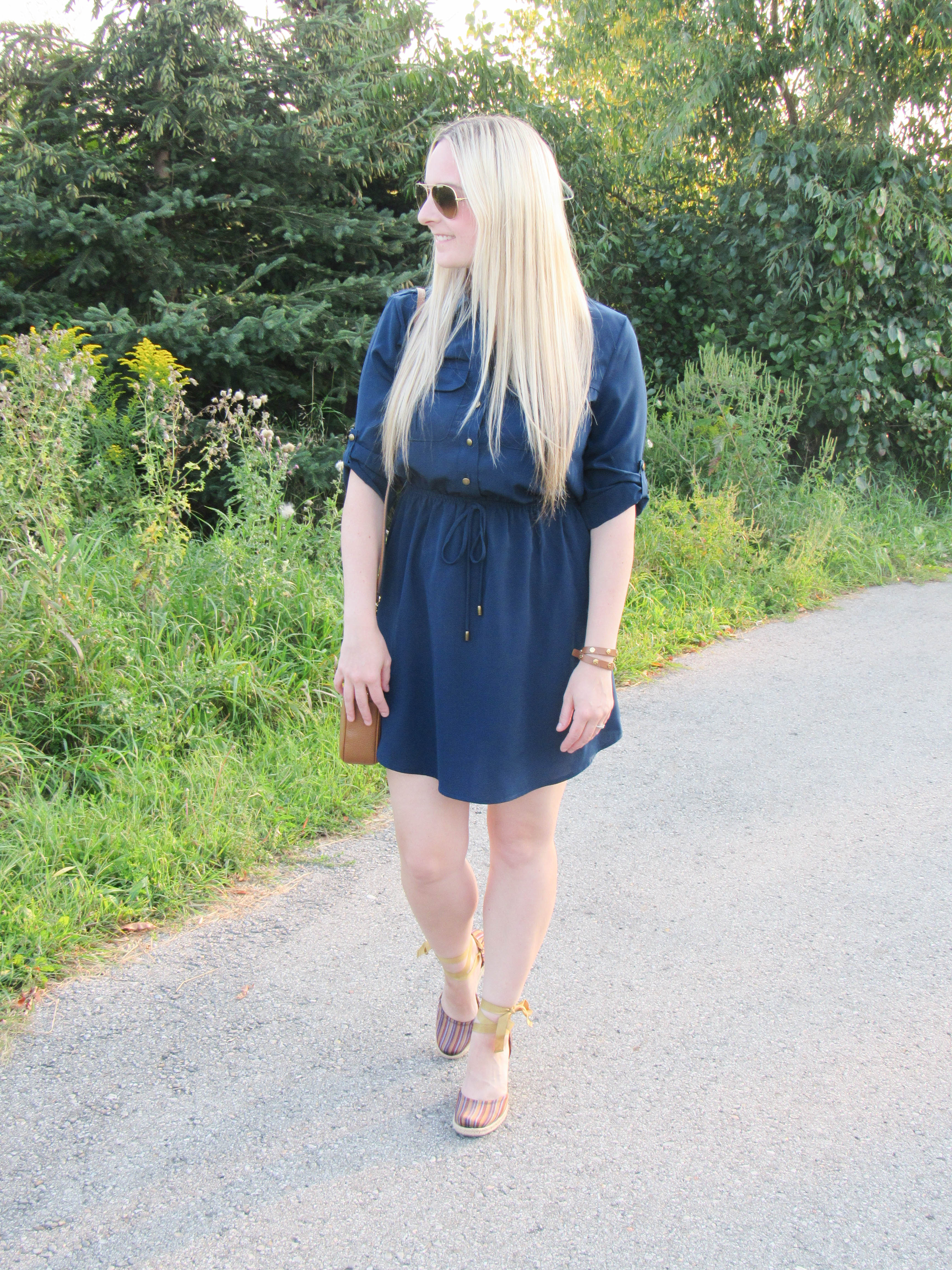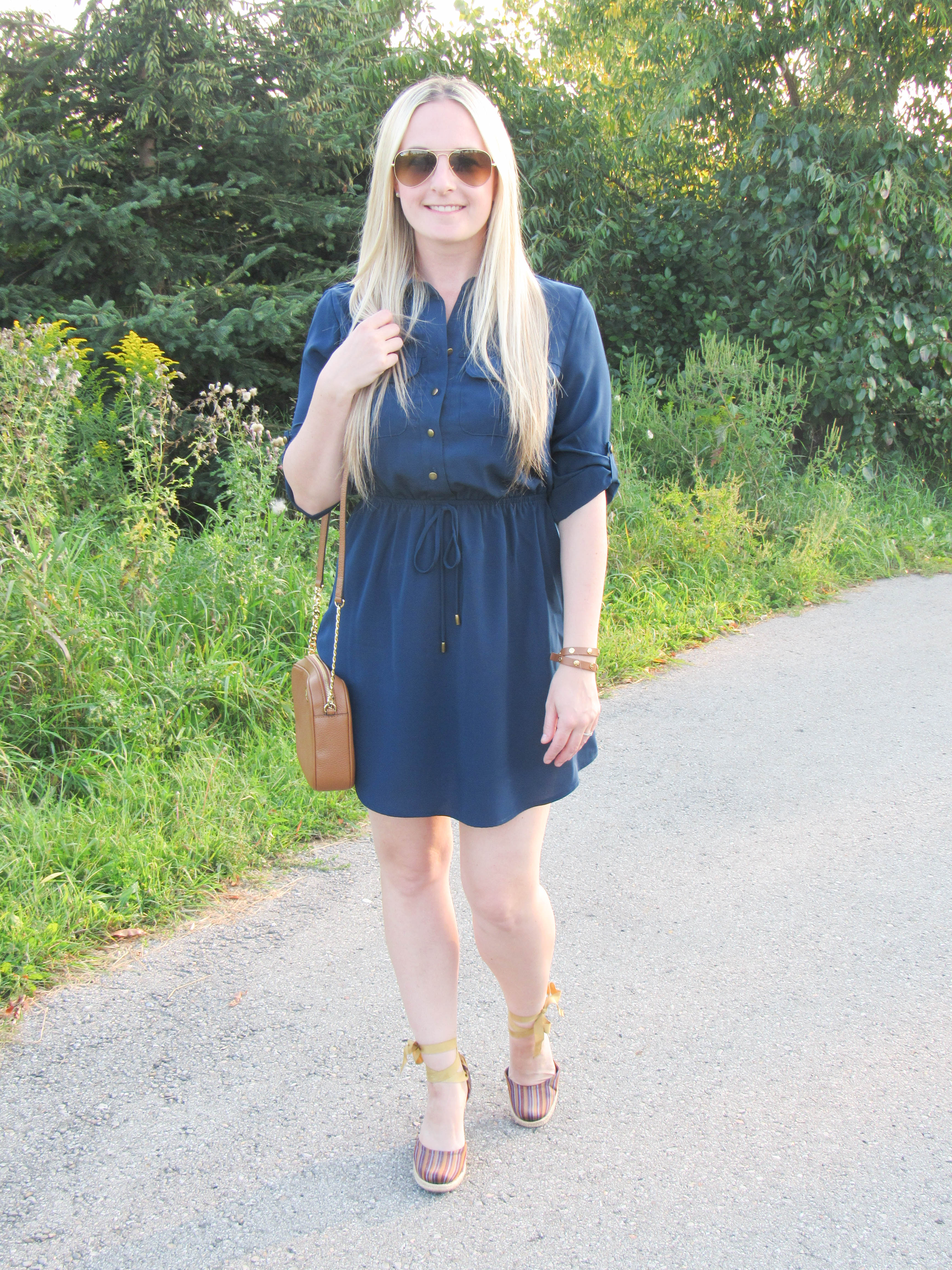 Dress- Marshalls (similar)      Shoes- Nine West-old (similar)      Purse- Michael Kors (similar)           Sunnies- Ray-Ban           Bracelet- Tory Burch
How gorgeous is this colour? I love navy blue, it's a great colour for Fall. I wore this look for family pictures recently- we try and get them done once a year. The weather here has still been above seasonal, so I wore these cute lace-up sandals. As soon as the weather gets cooler, this dress will go perfect with a pair of booties or OTK boots.
I love the 2 pockets on the chest, and the gold buttons on the front, and on the sleeves. It looks so good against the dark blue. To finish off the look, I wore my Tory Burch bracelet and Michael Kors purse, because it matched so well together.
This weekend we did a lot of family things. On Saturday we took the kids to the park, and went out for dinner. On Sunday we went apple picking. The kids were so excited for apple picking. We went last year as well, and they just loved it! I think for Thanksgiving next weekend, I am going to attempt to make an apple pie. If you have a good recipe let me know, I haven't made one before. Wish me luck!