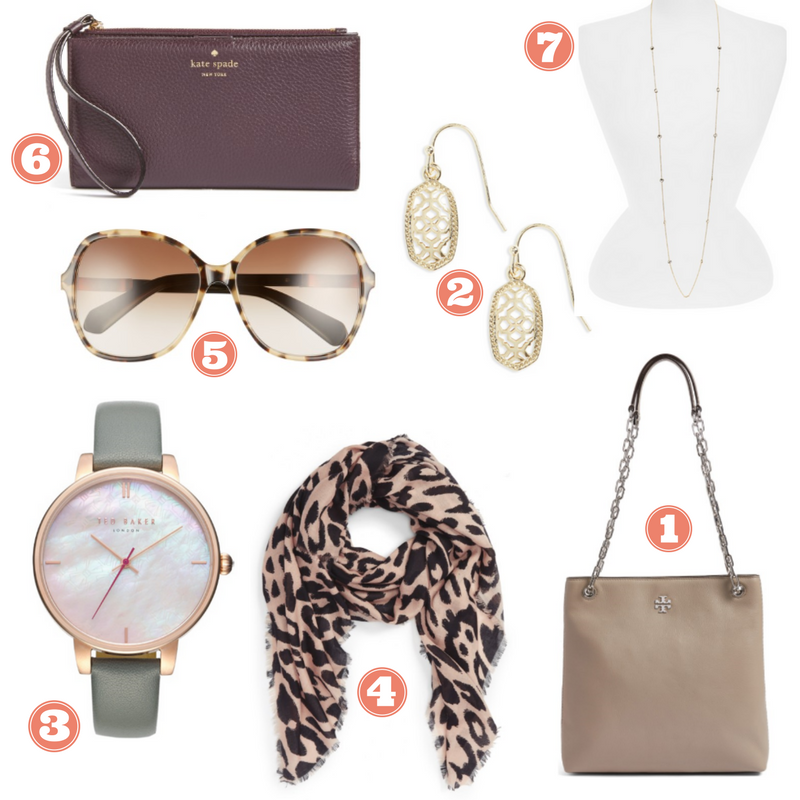 5.) Kate Spade New York Sunglasses 
6.) Kate Spade New York Wallet 
Only 6 more days to shop the Nordstrom Anniversary Sale! As promised, I have put together a few of my favourite accessories from the sale. Everything is linked above, hurry and shop now before they sell out!
Hope you all enjoyed your weekend. We had any exciting one. We bought a new car!! We are pretty excited about it. We have both been driving around in pretty old vehicles, so it's so nice to have something brand new. The kids are pretty excited too. I went to leave the house to go grocery shopping on Sunday, and both the kids ran to the door begging to come! lol They were drying to get back in the new car, lol!
Hope everyone has a great week!