A few weeks ago, we decided to take the kids to Canada's Wonderland for the first time. My husband and I haven't been in over 10 years, so we thought we even needed to pay a visit ourselves. Our kids are 6 and 3, which is a perfect age I think to experience the park!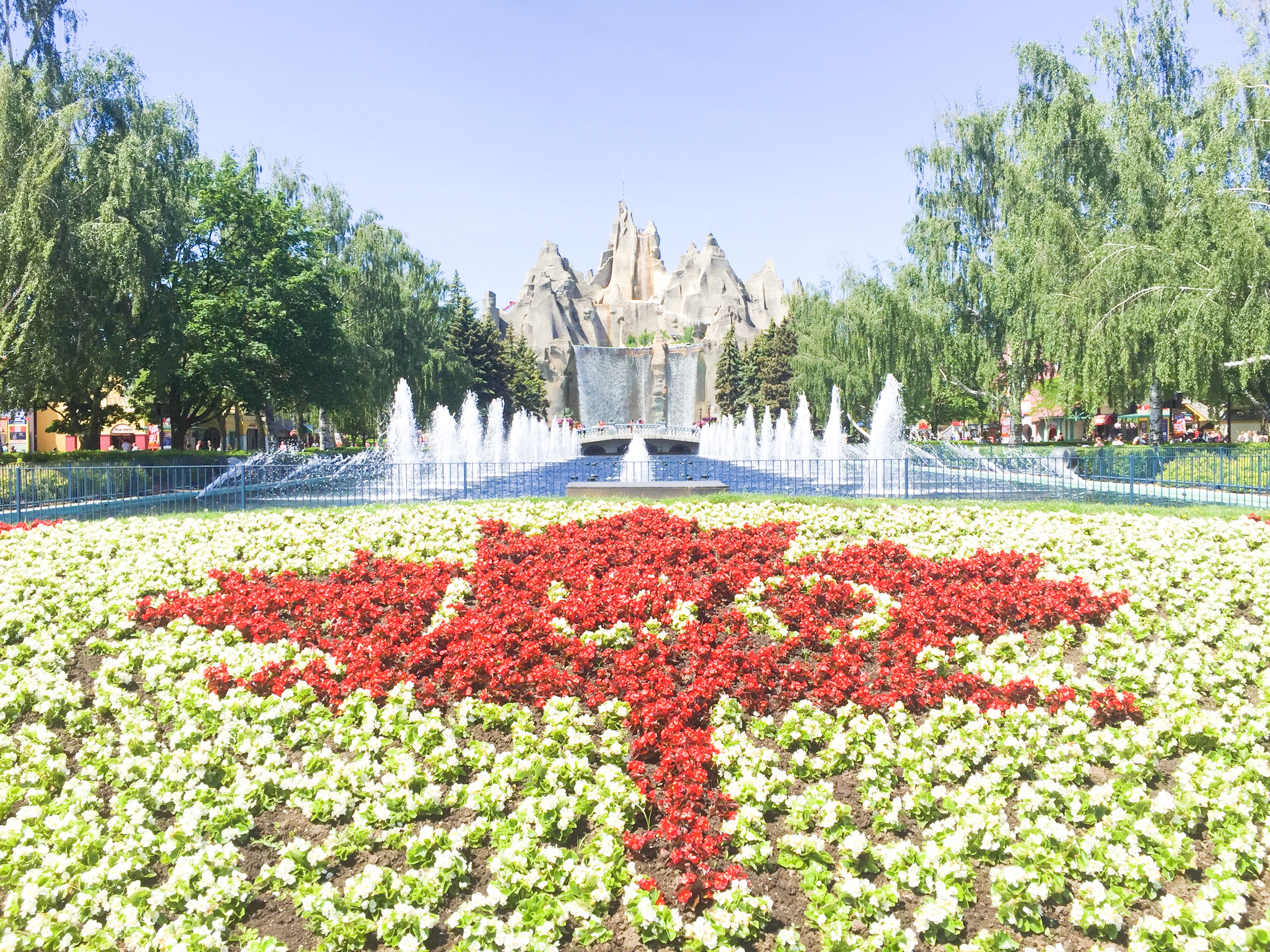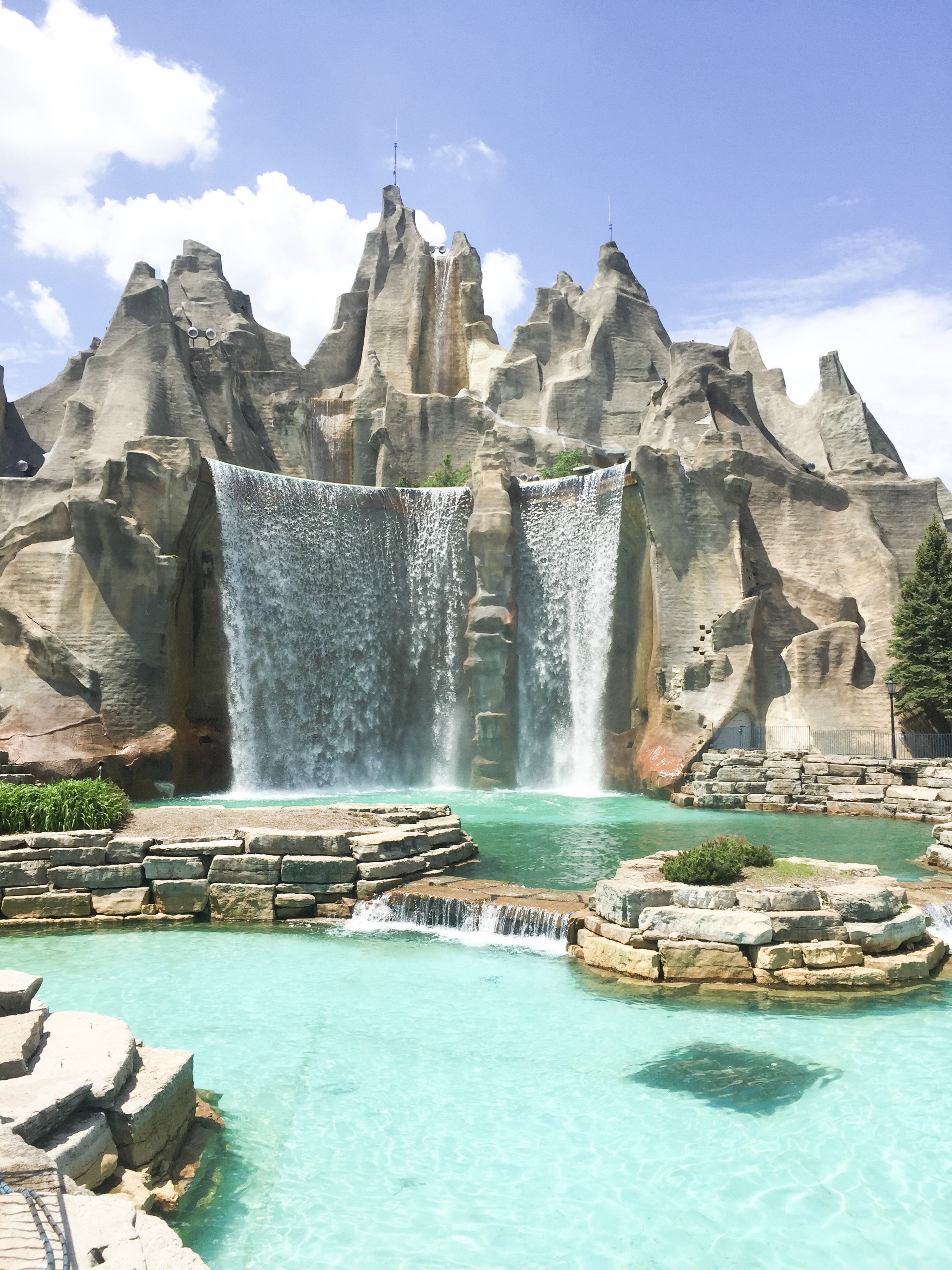 As soon as we got there, the first thing we did was head over to Planet Snoopy & KidZville. These 2 sections of the park is where all the kids rides are. There were only a few rides my daughter was able to do on her own for her height, but there were a ton of rides she could do if we went on with her. I think my son went on every single ride in Planet Snoopy, because he was passed the height requirement. They had so much fun.
Some of my daughter's favourite rides were the Character Carrousel, Swan Lake, KidZville Station, Swing Time, and Snoopy's Revolution.
Some of my son's favourite rides were Taxi Jam, Lucy's Tugboat, Peanuts 500, and The Pumpkin Patch.
They also had Peanut Characters that walked around Planet Snoopy for "meet and greets" and to take pictures with the kids.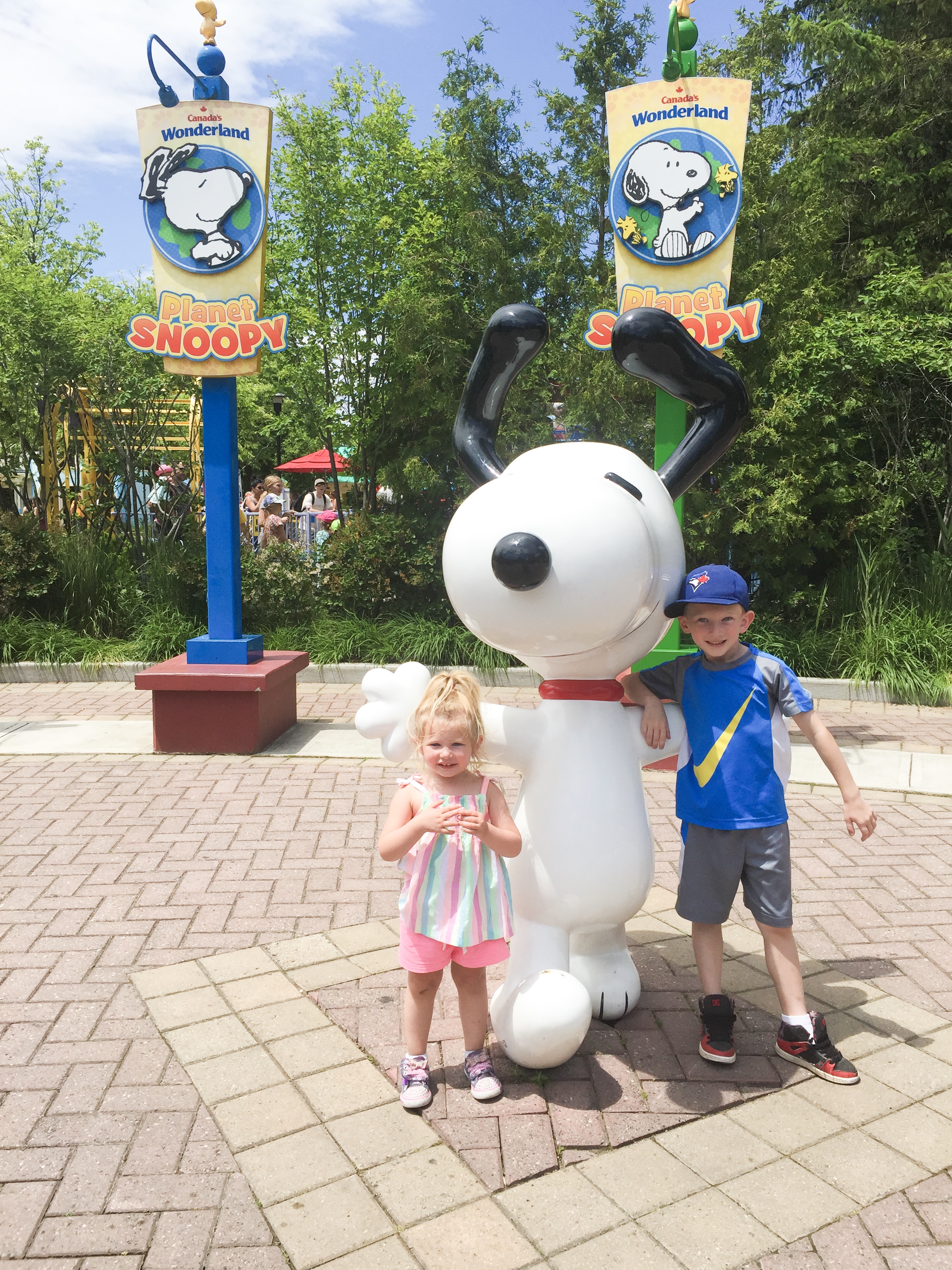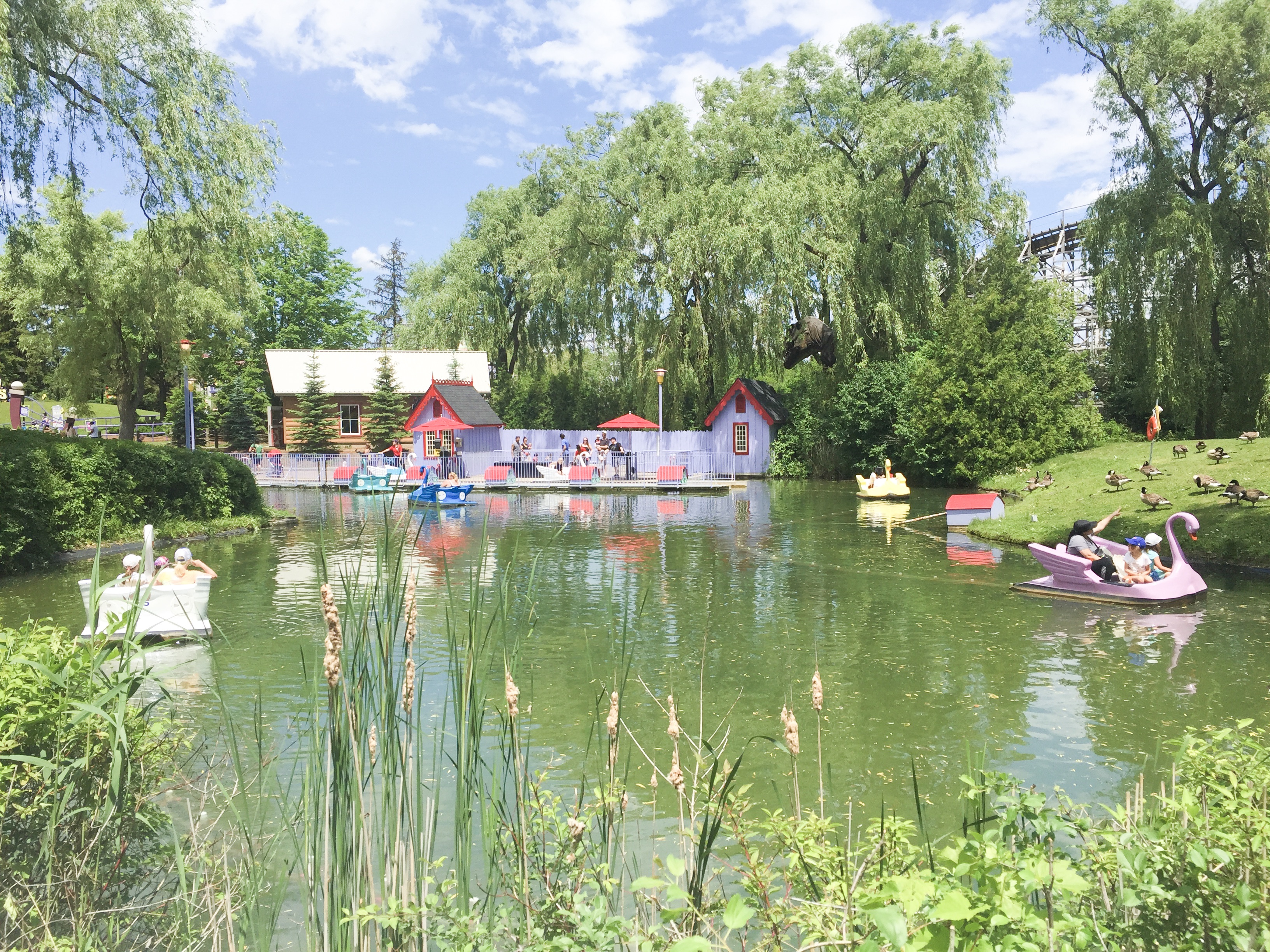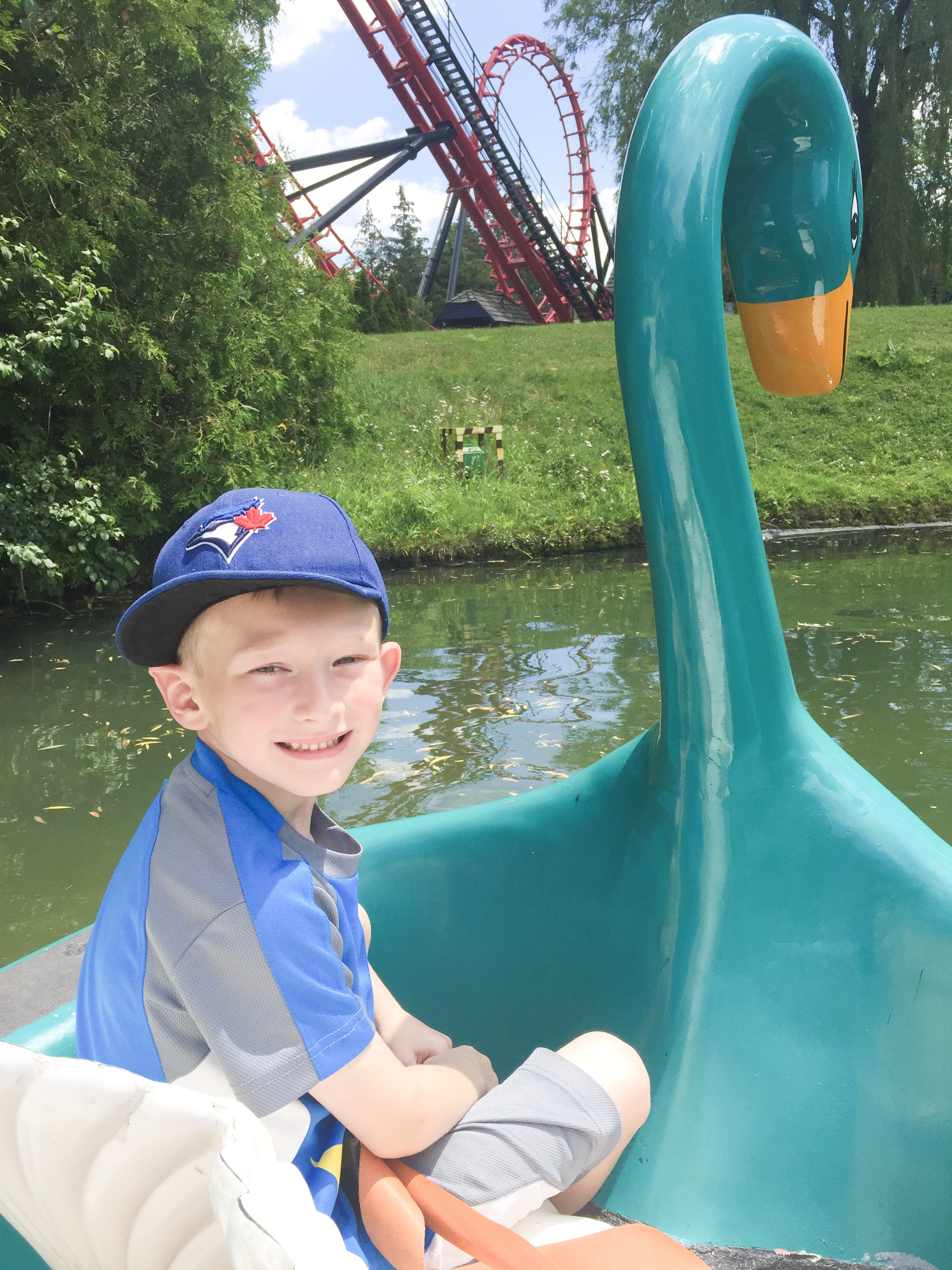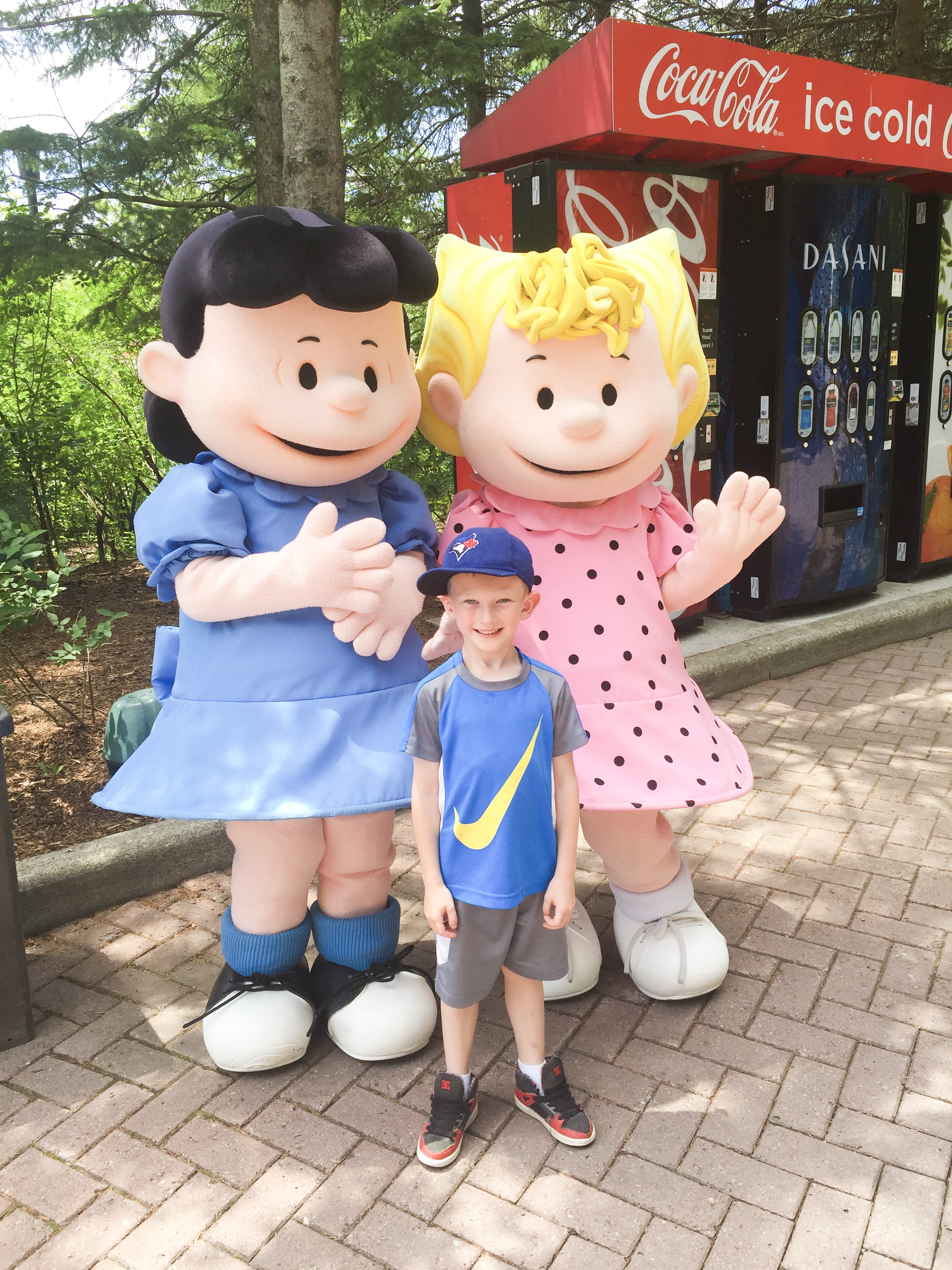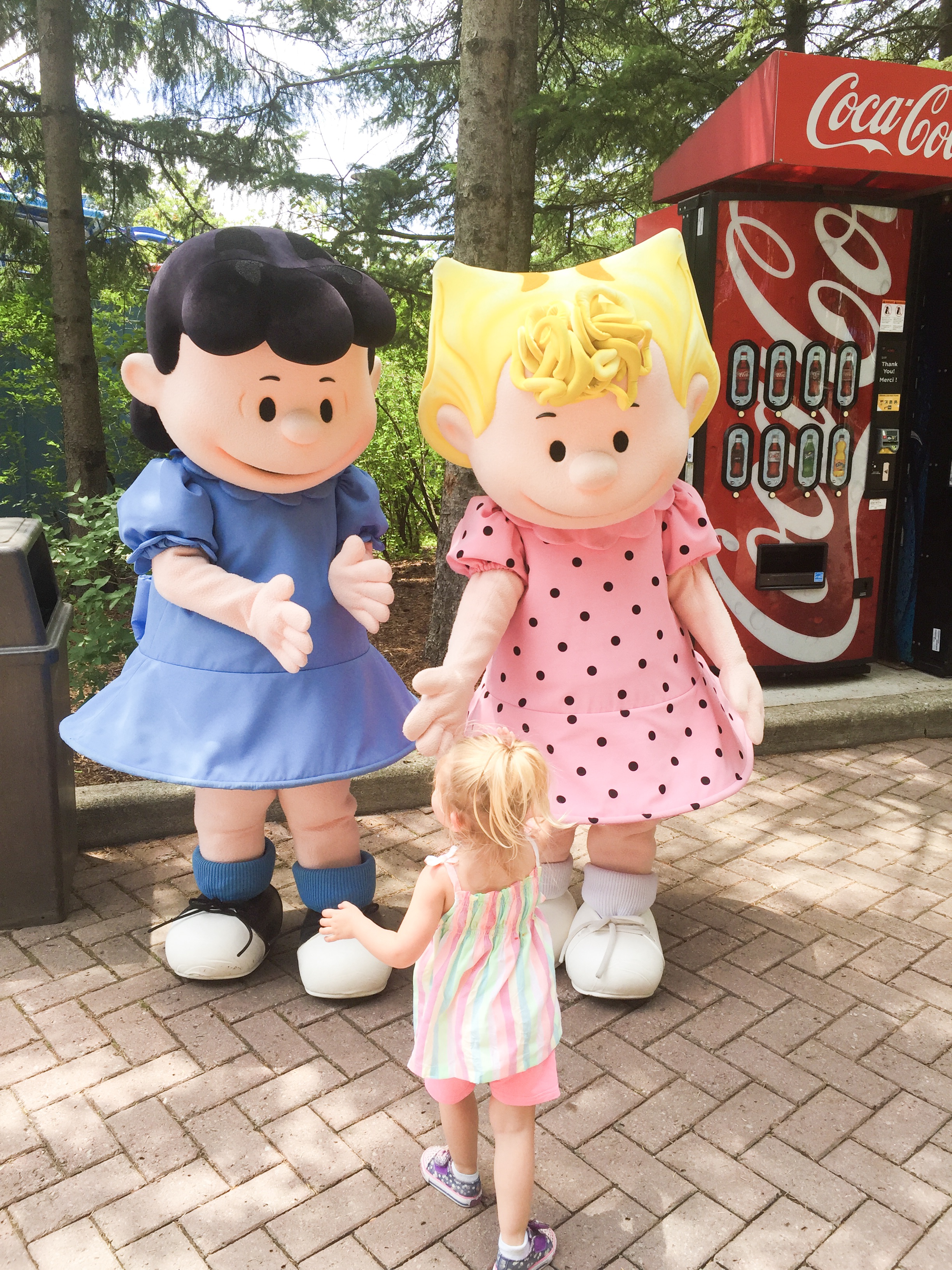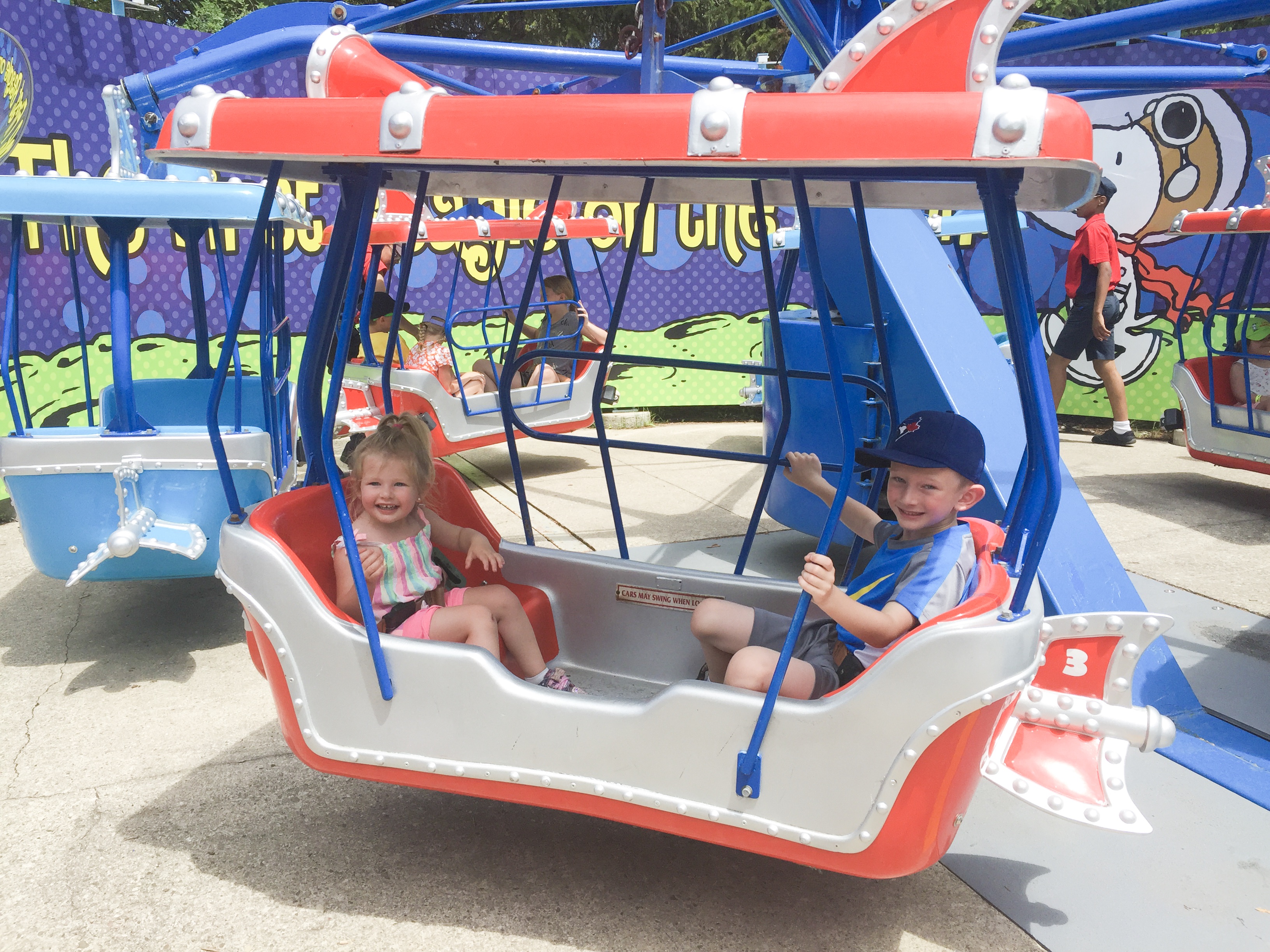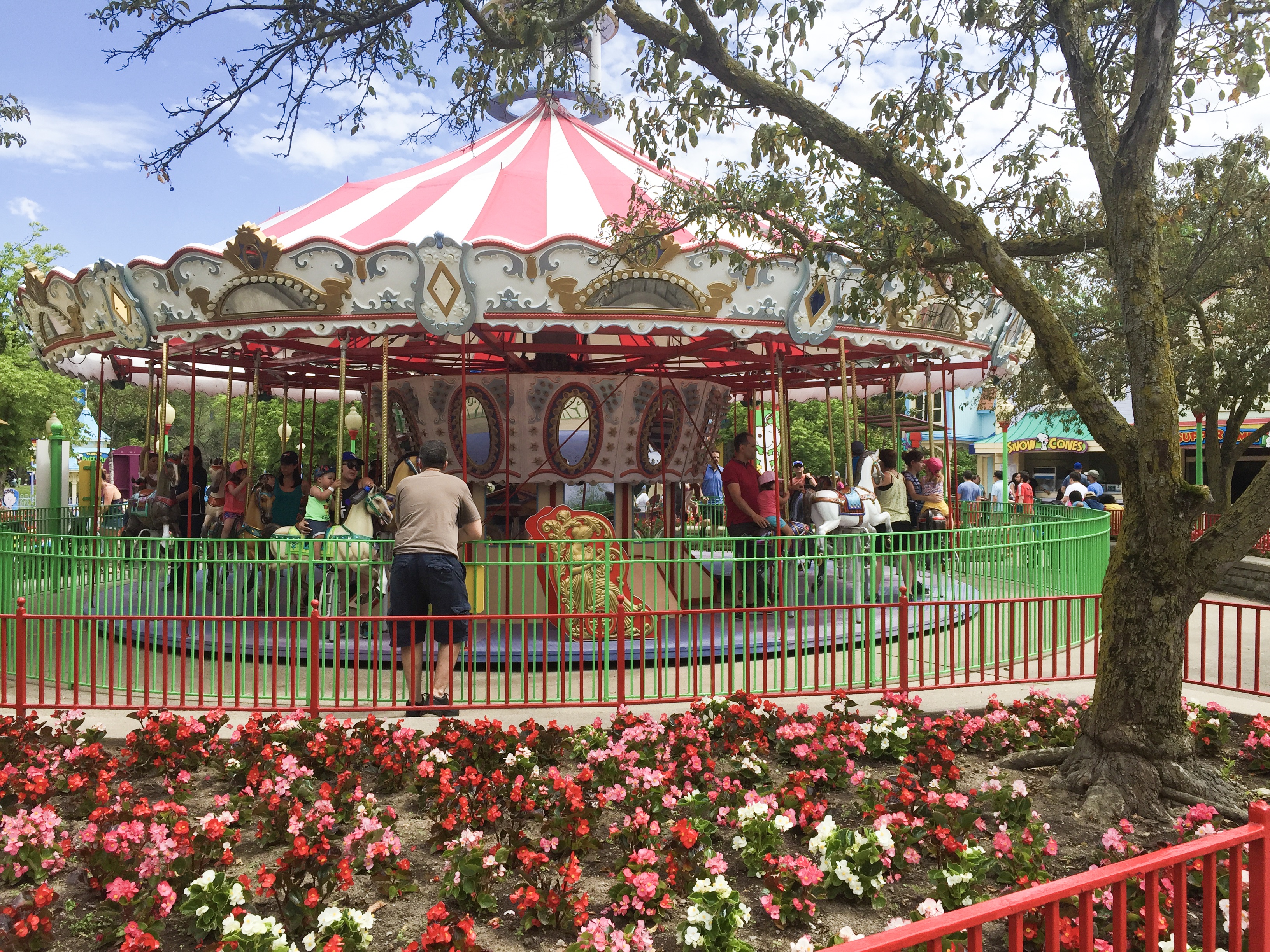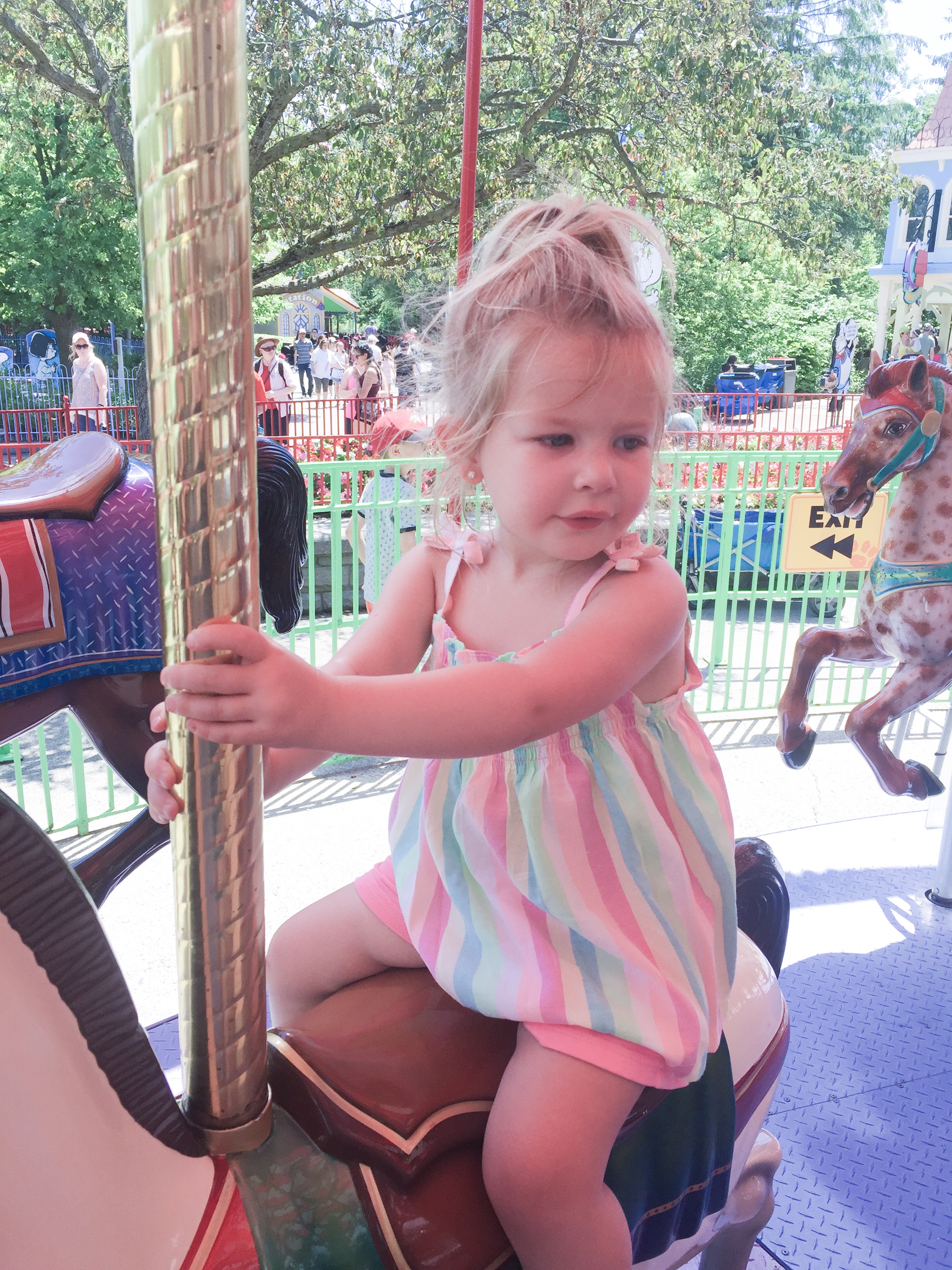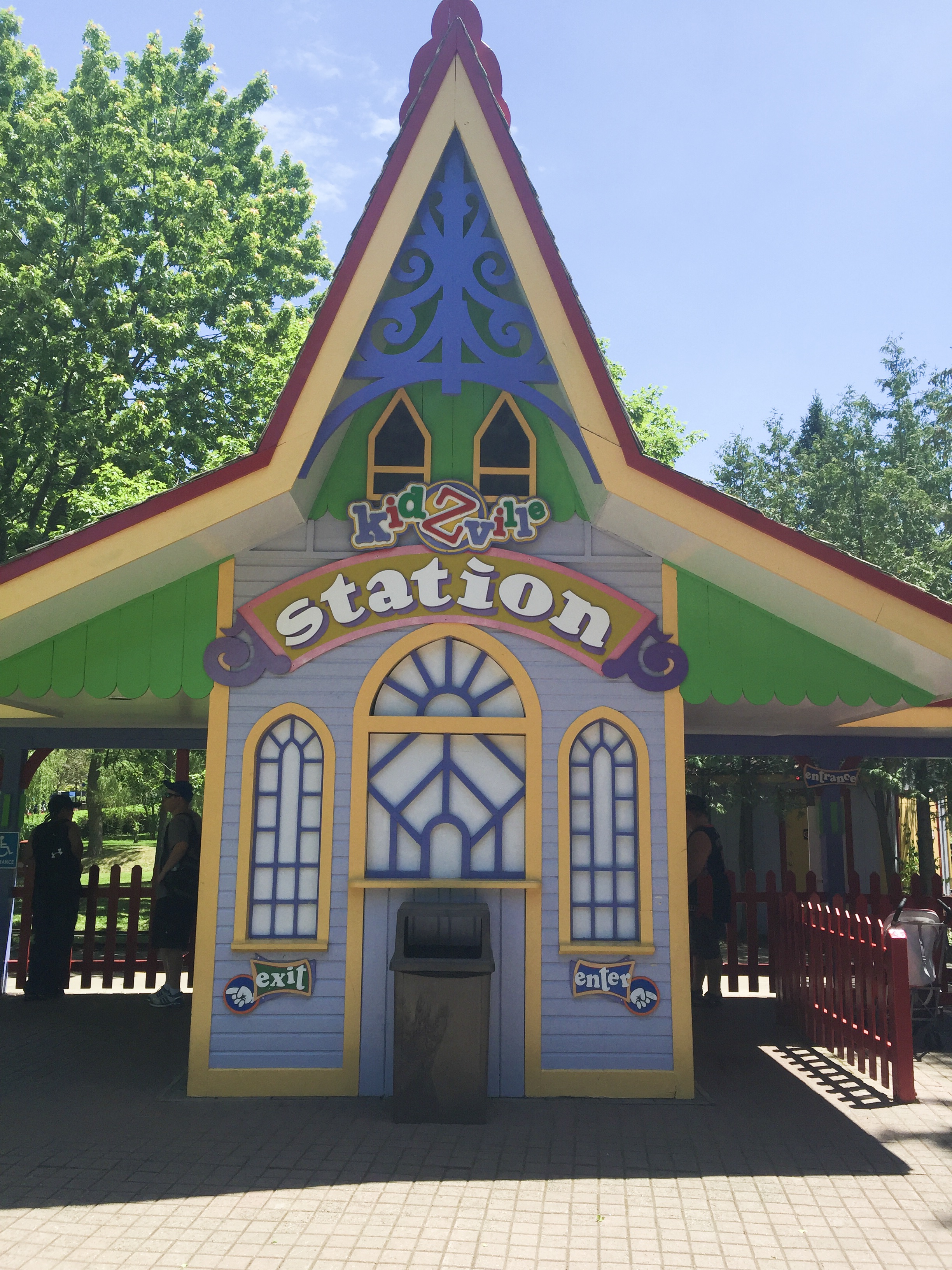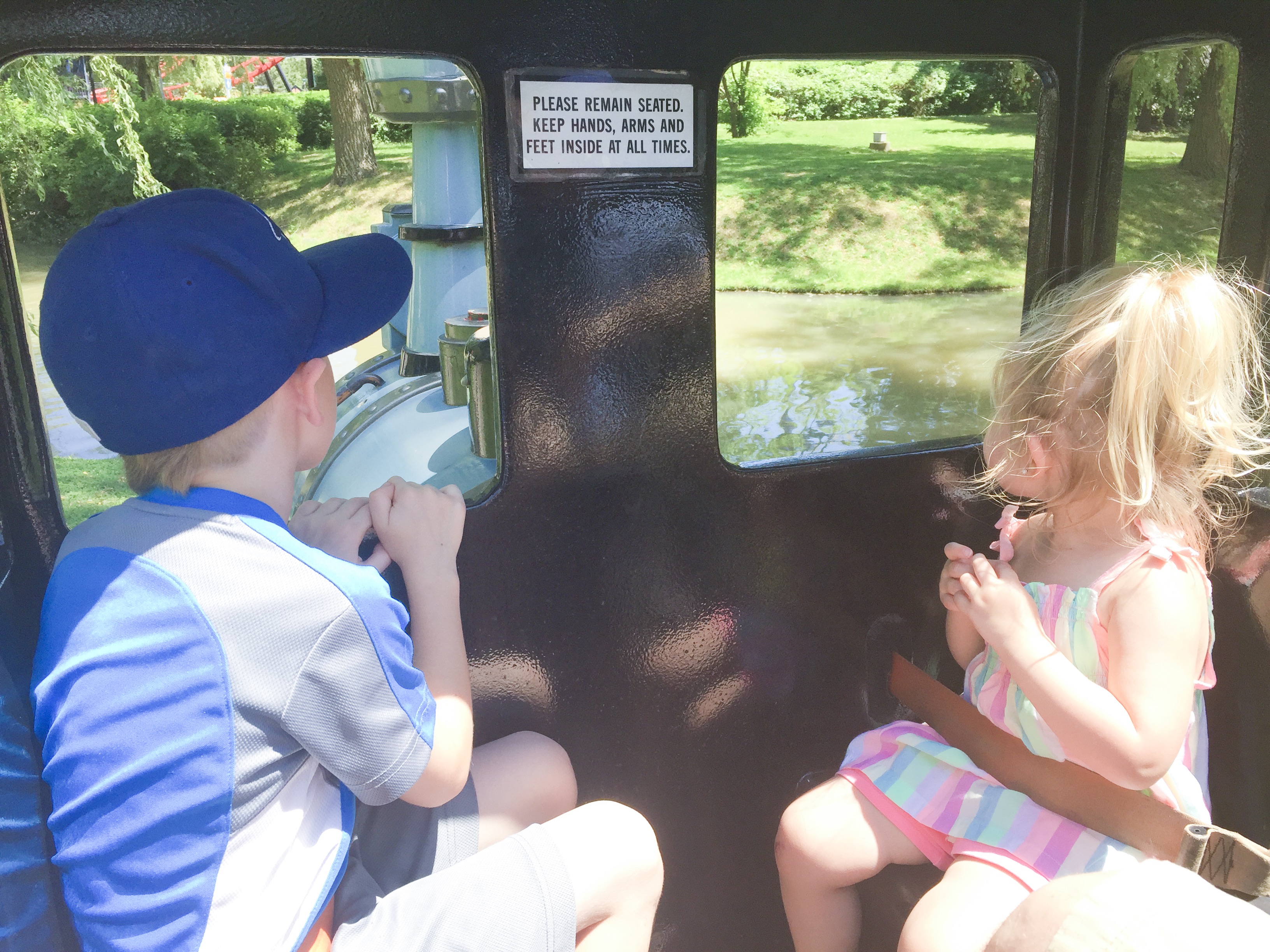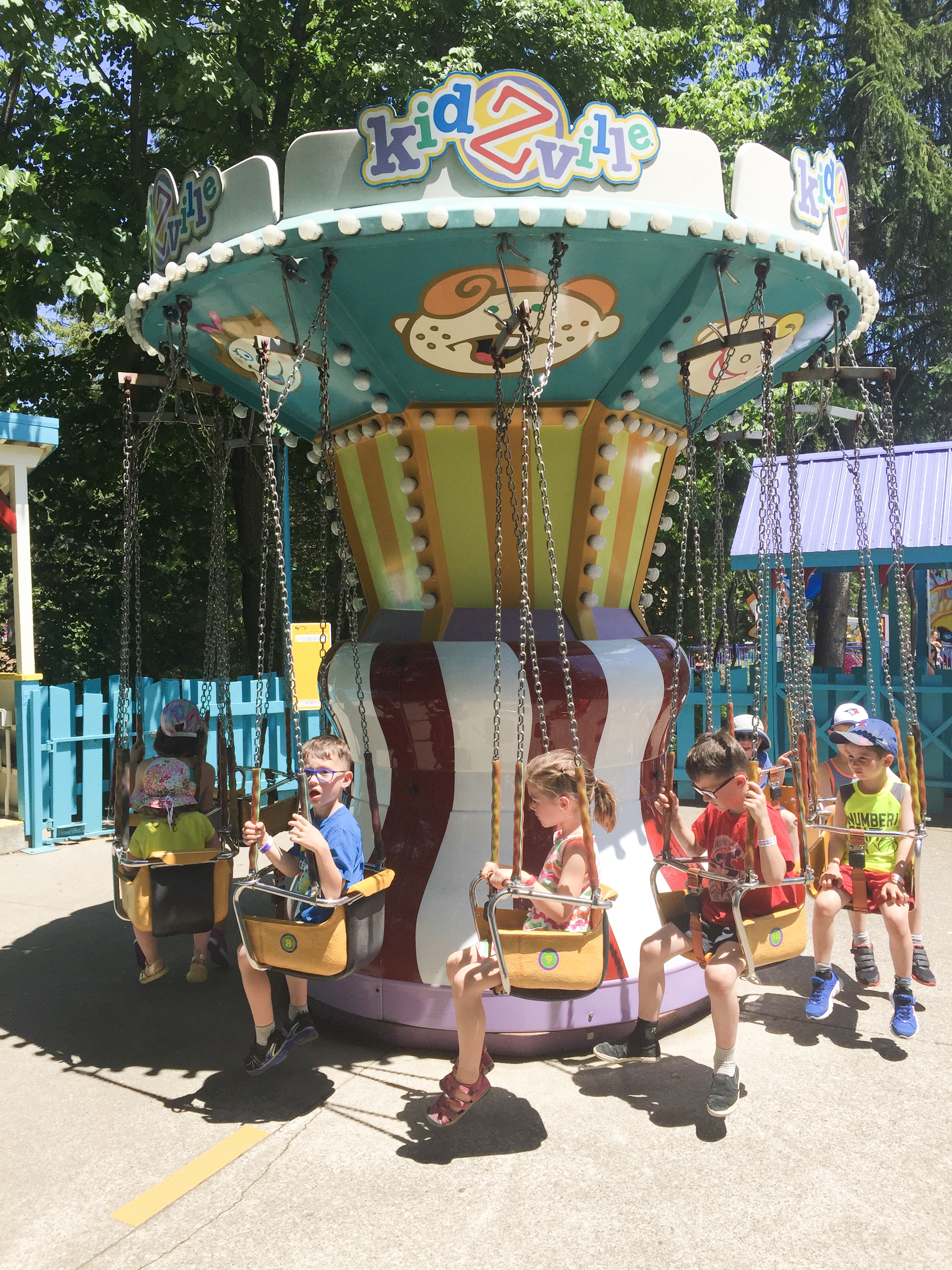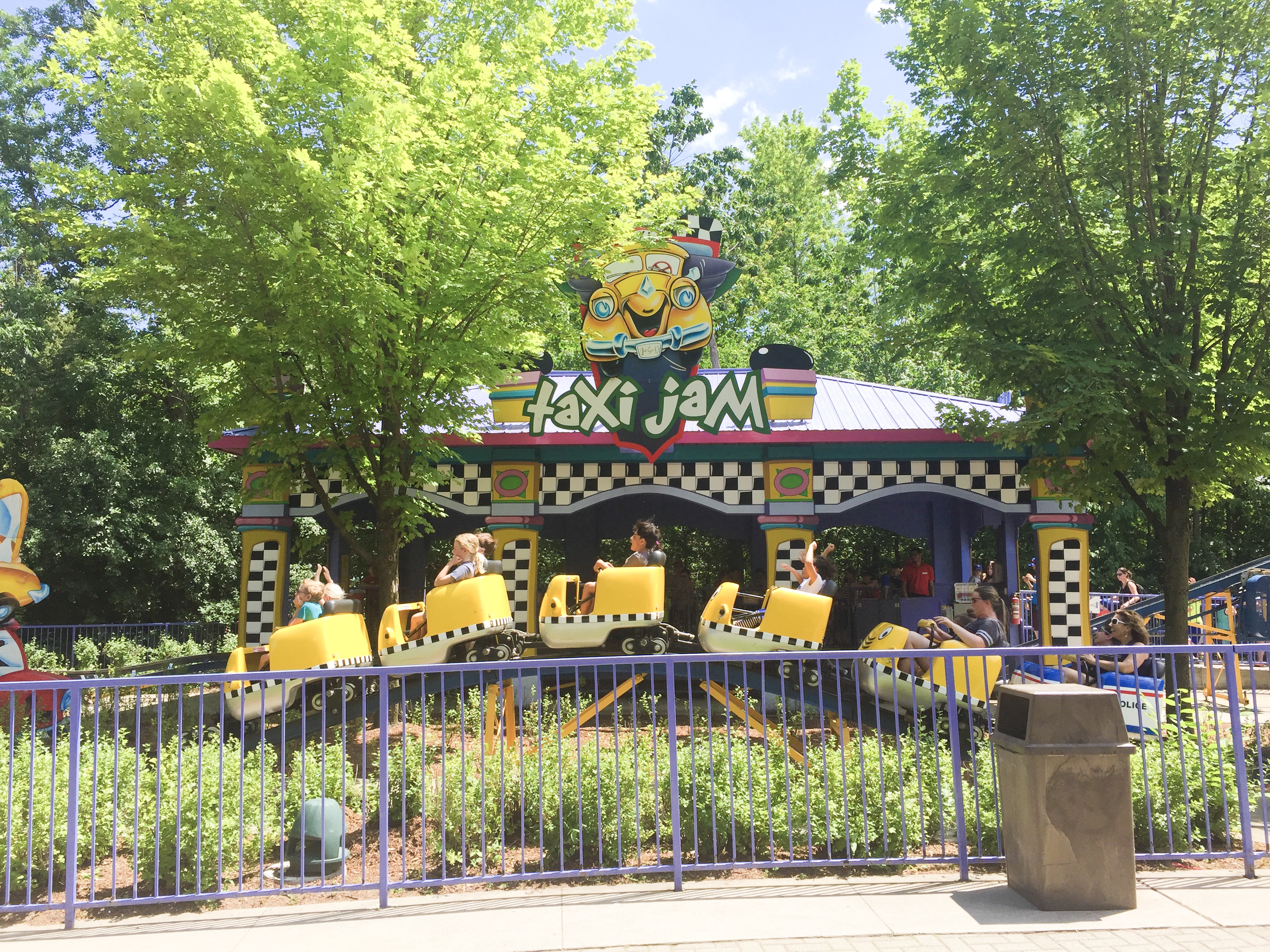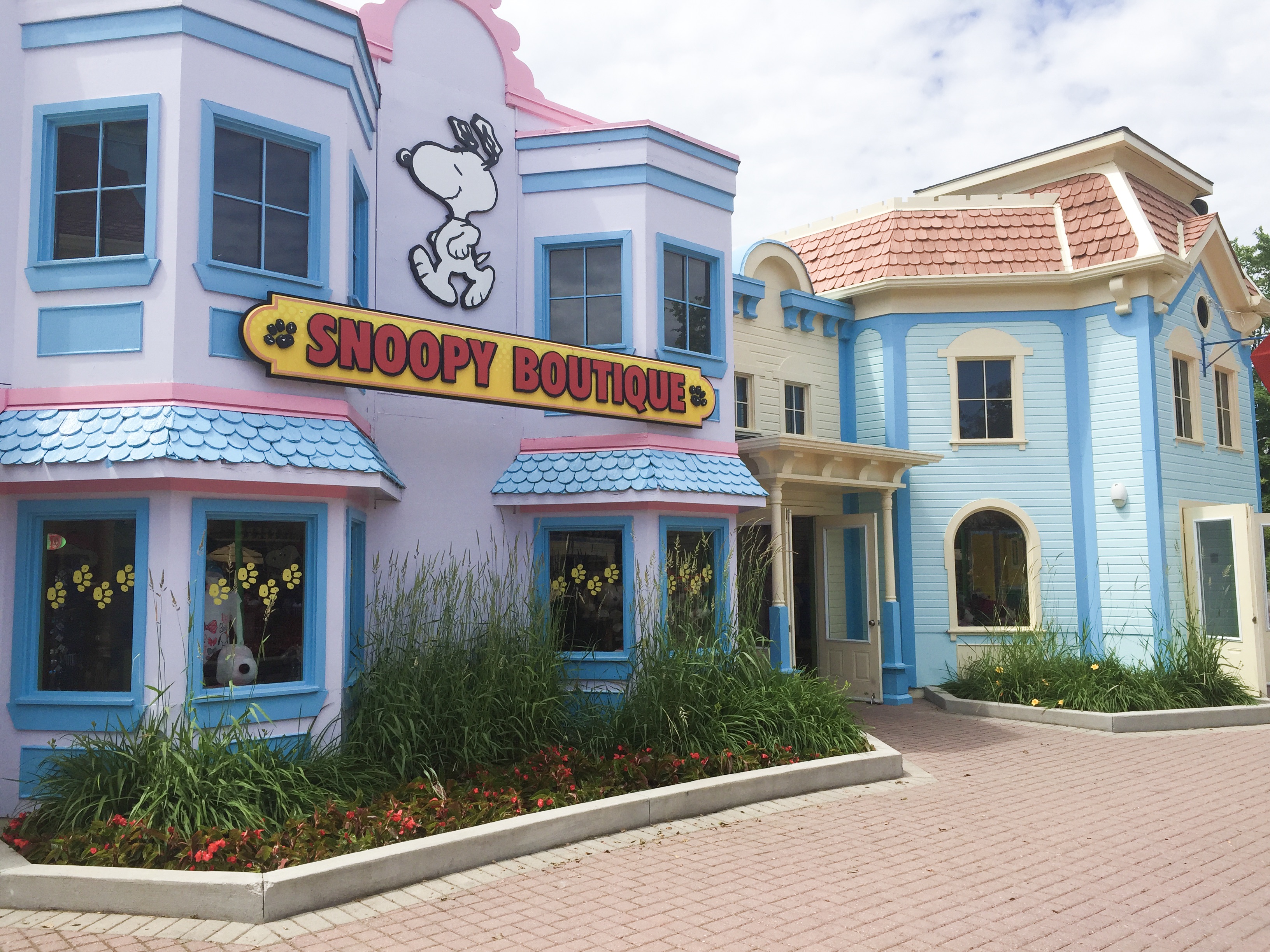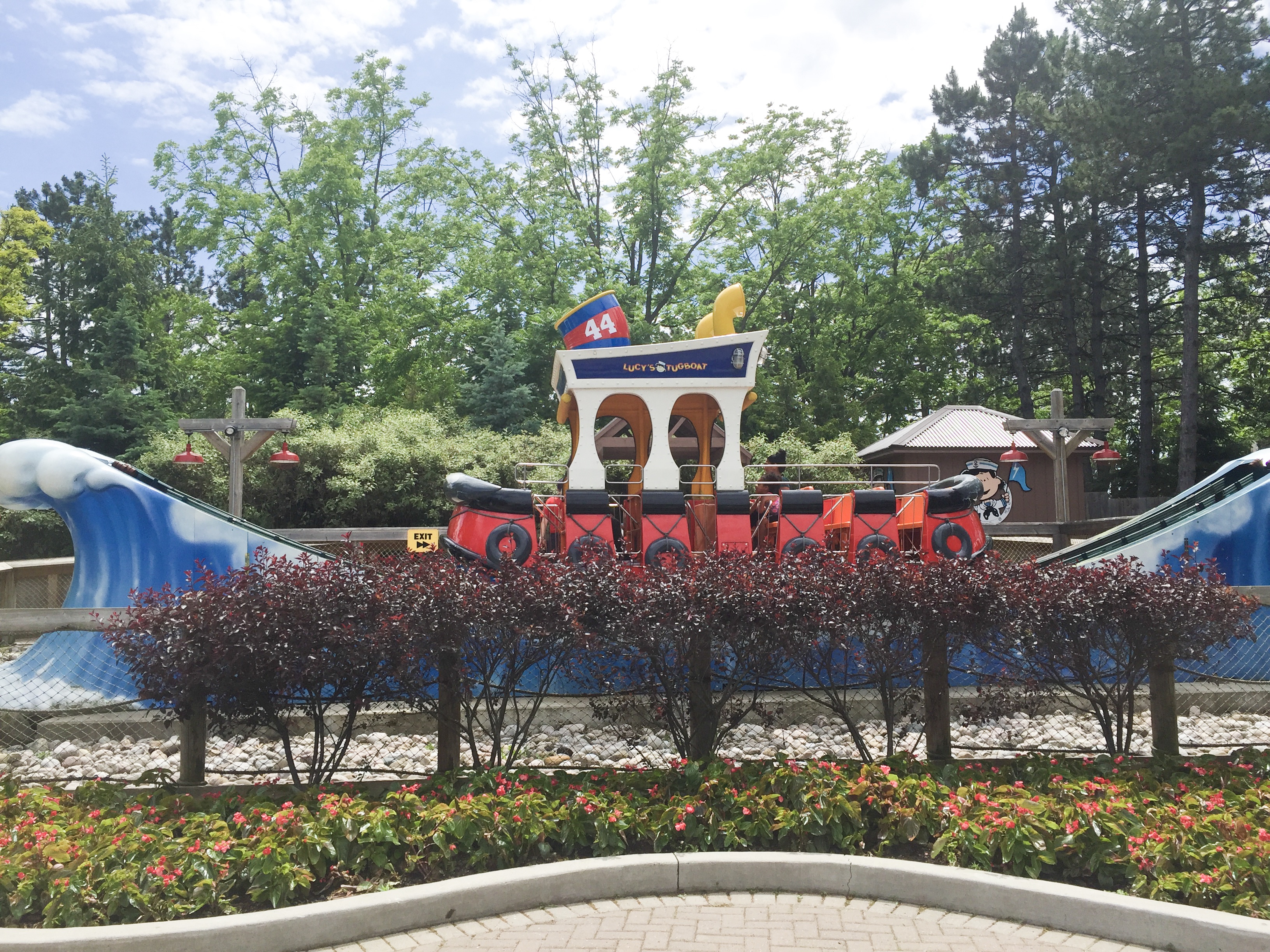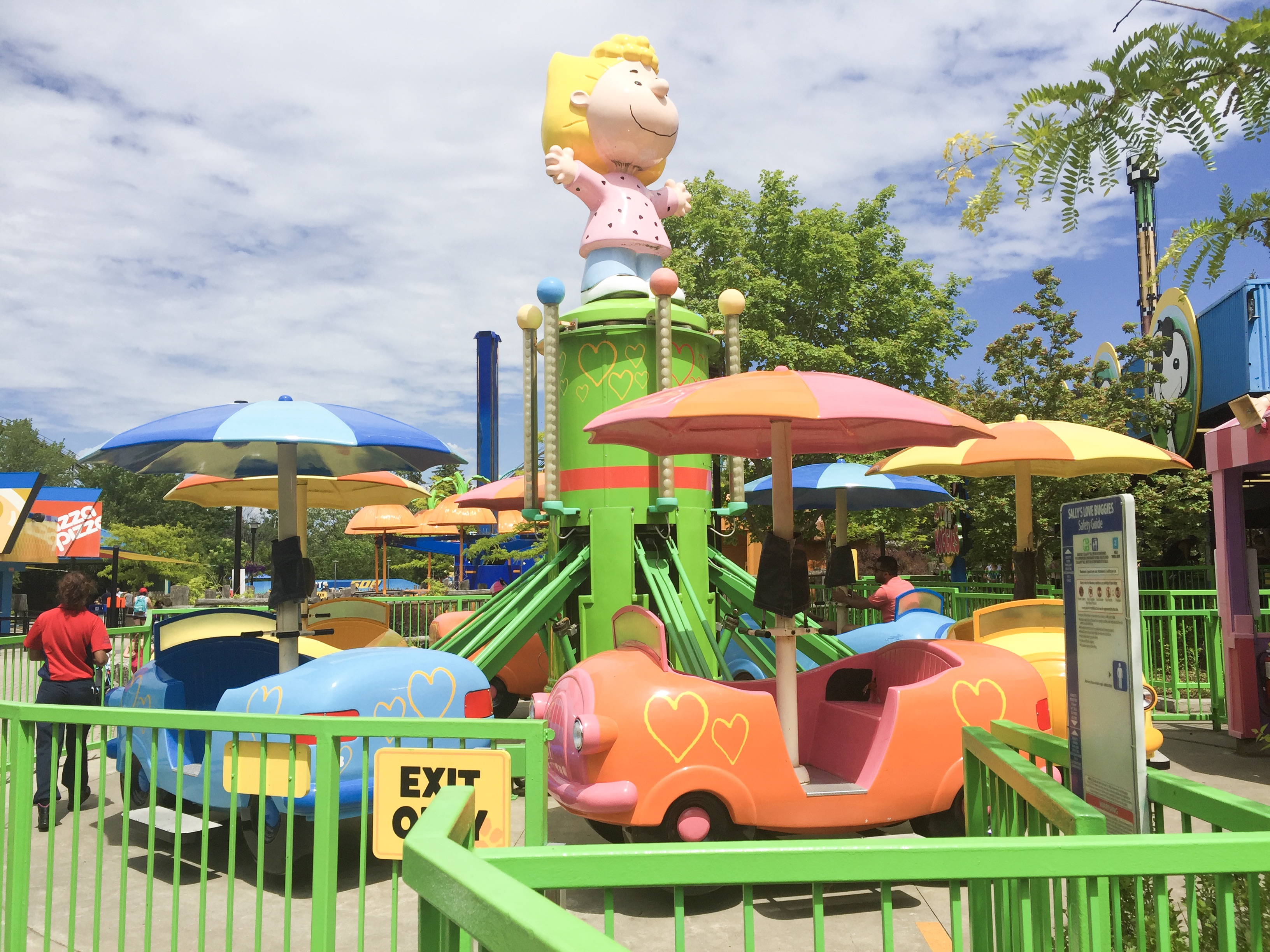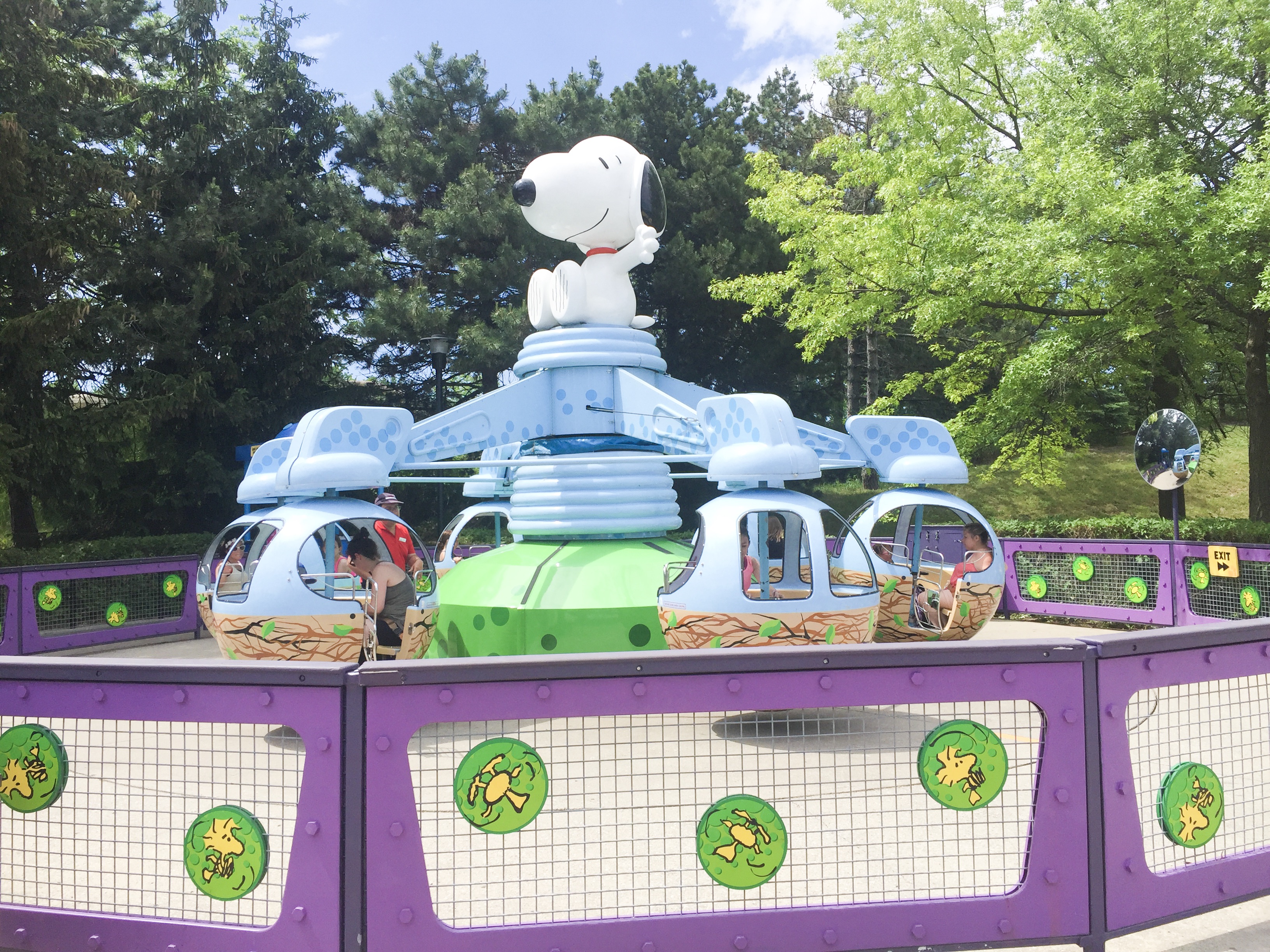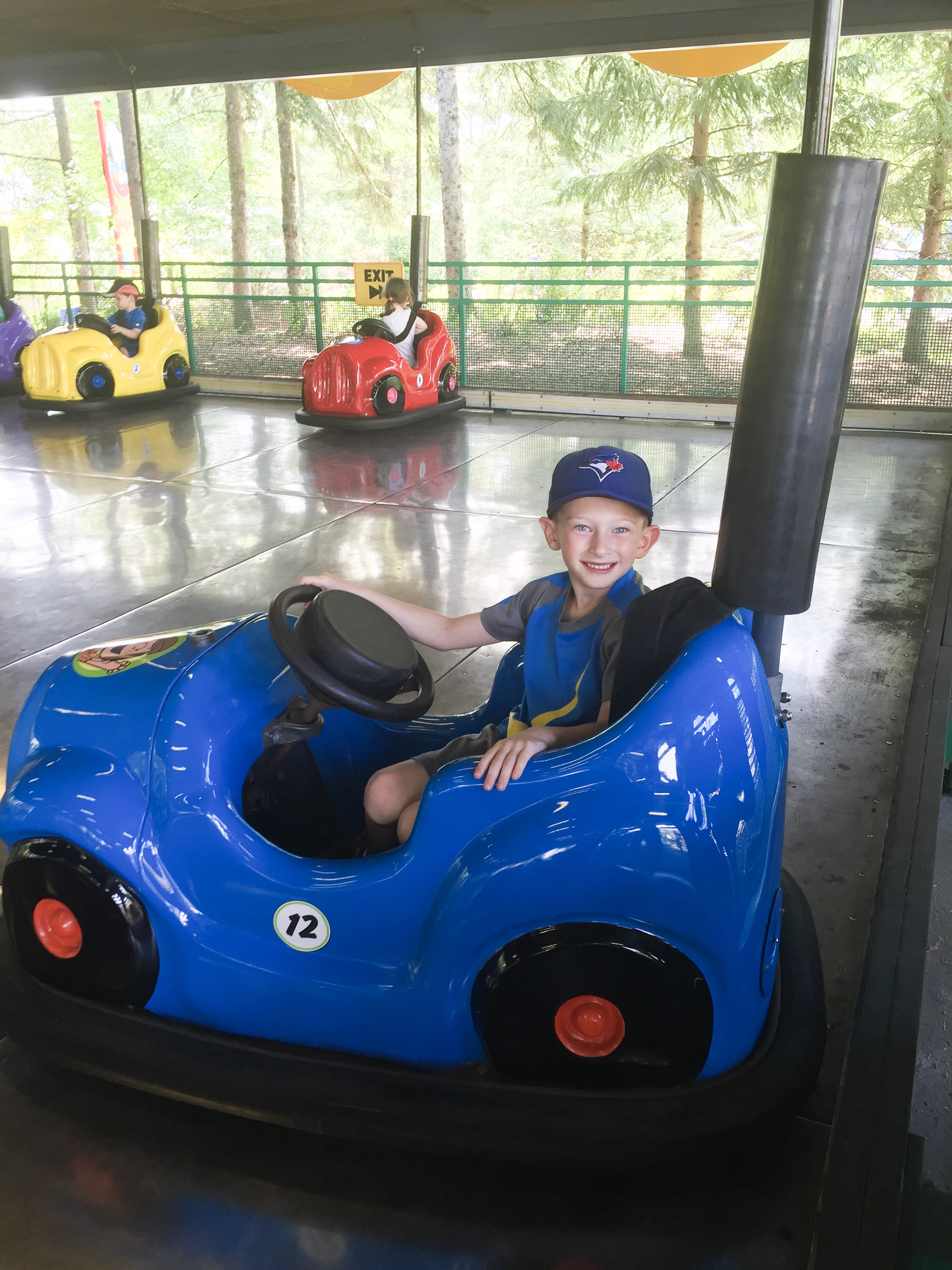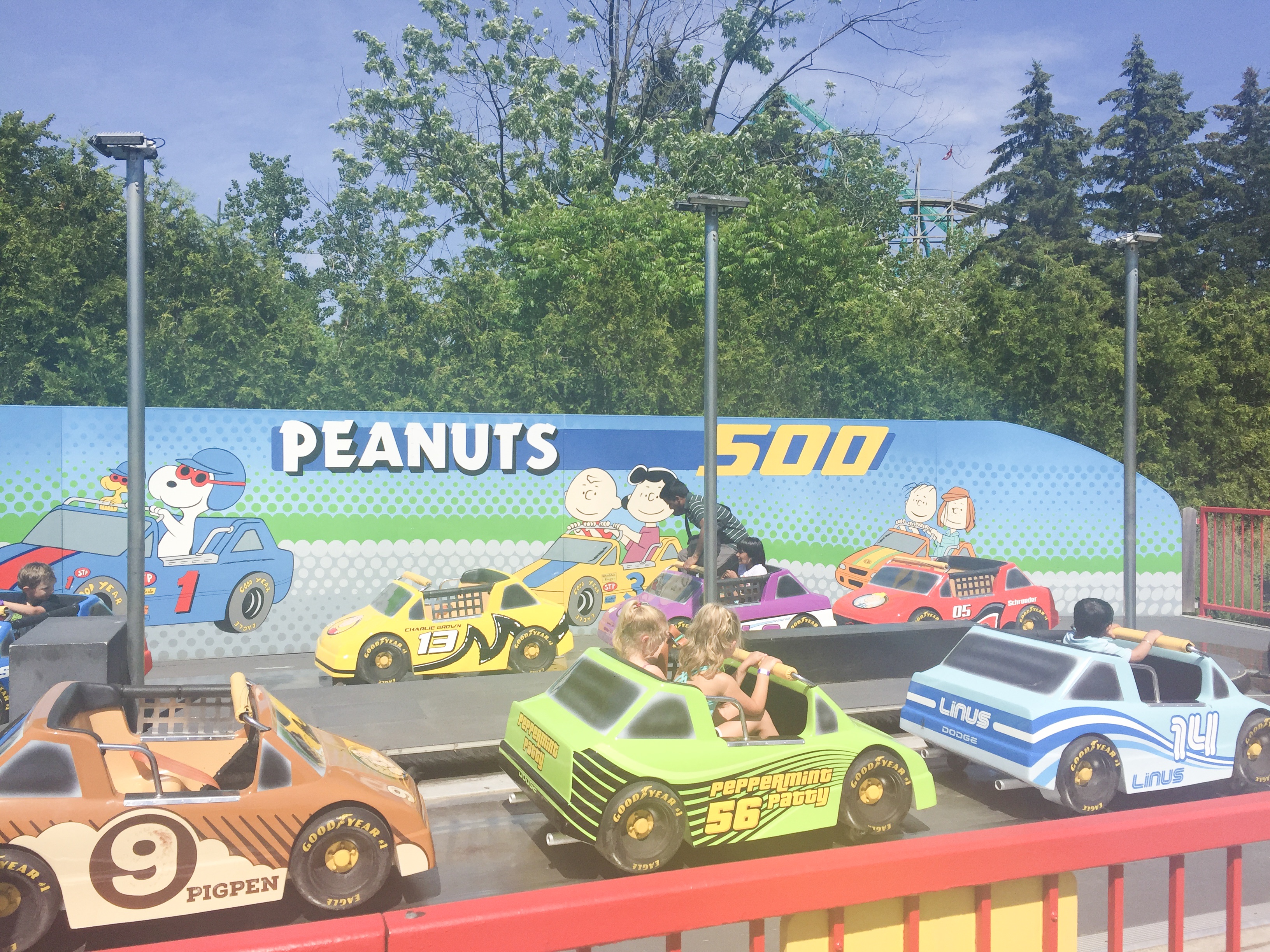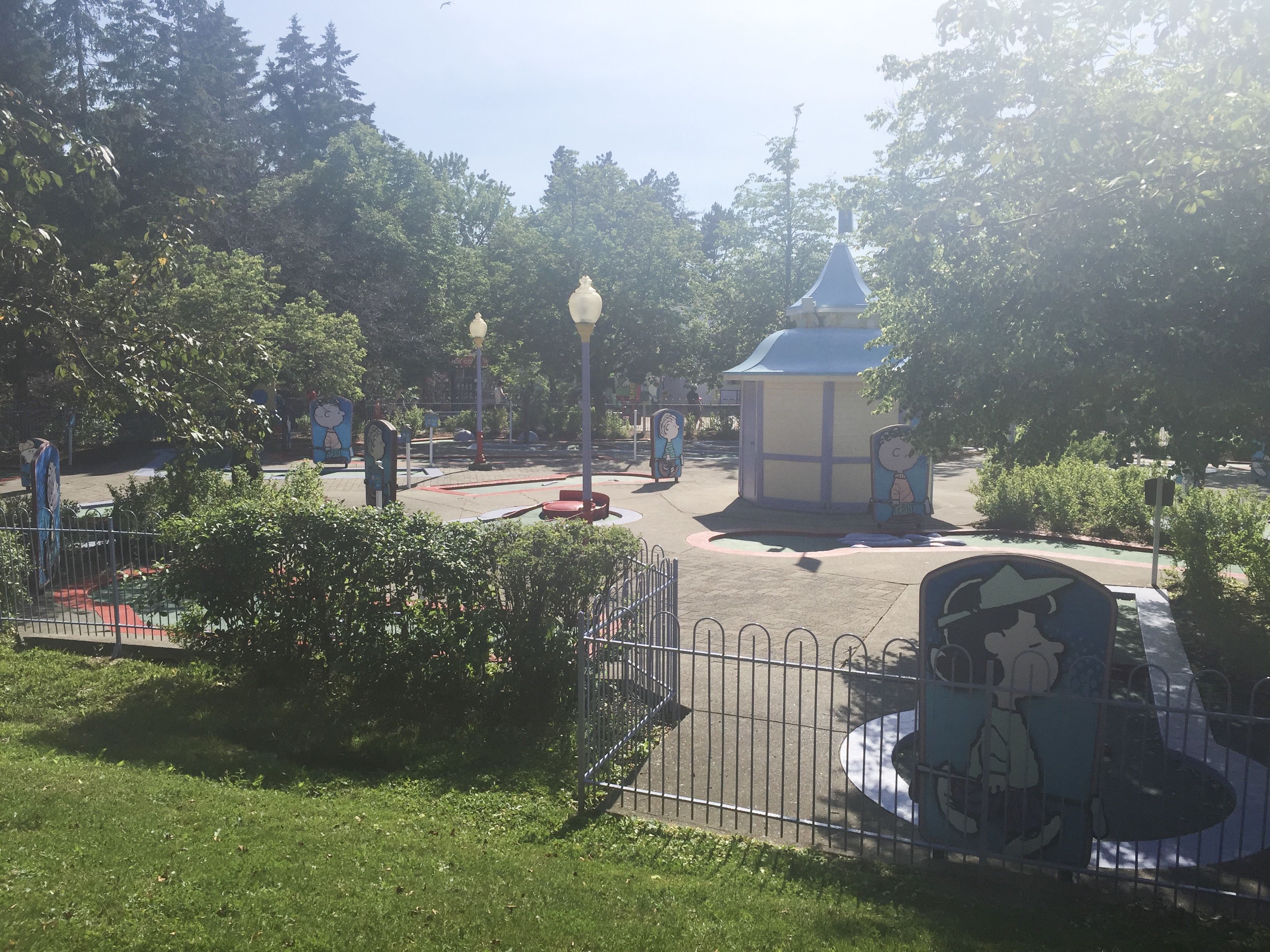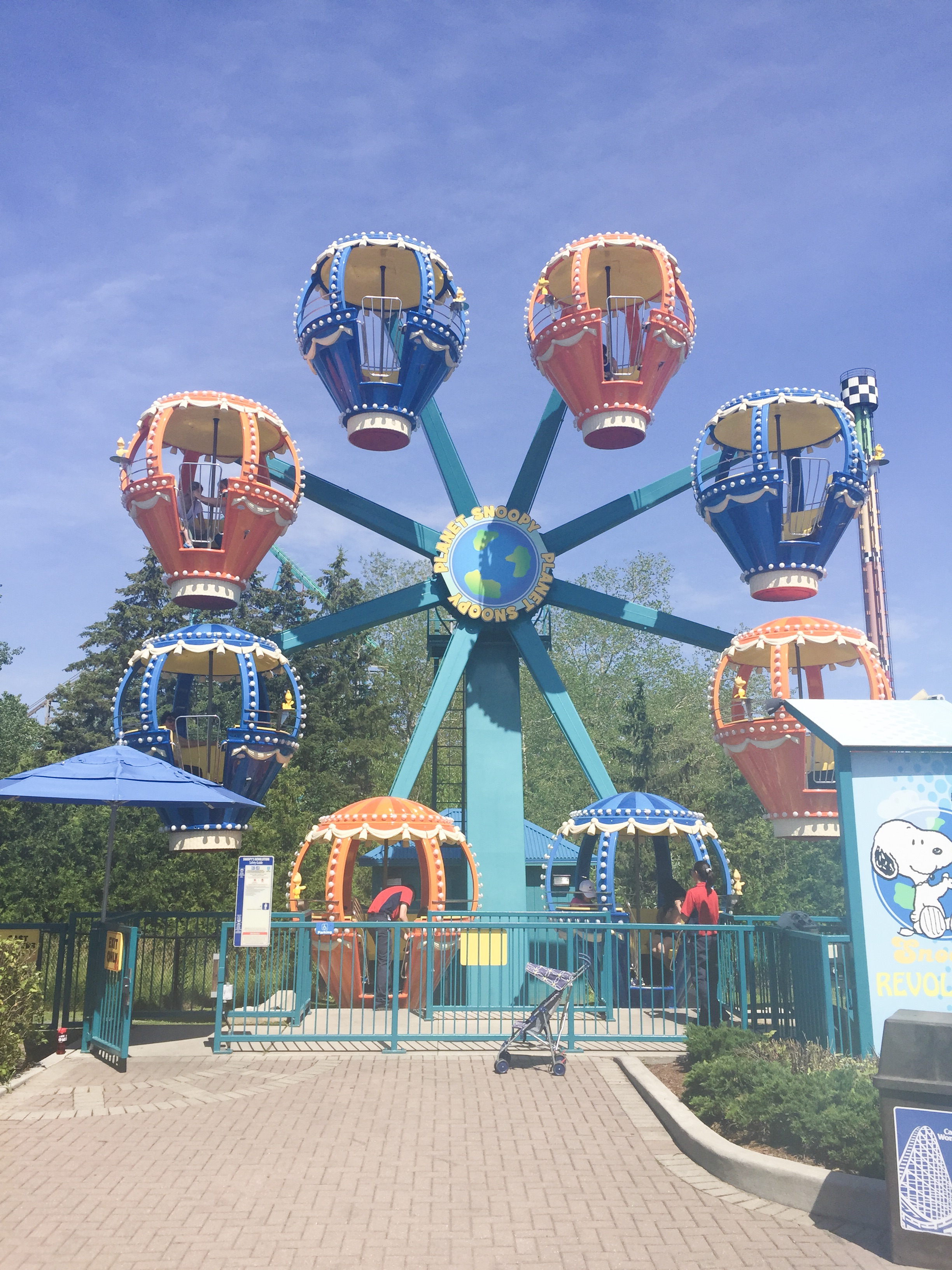 Next we headed over to Dinosaurs ALIVE! This excursion isn't included in admission (unless you have a seasons pass), you have to pay extra. I believe it was $5 a person, but it's totally worth it. Especially, if you have kids that love dinosaurs like mine do.
The walk through is about 15 -20 mins in length, and you pass by 40 life-sized dinosaurs that come to life. They even have some that you can control. About half way though, they have a "dig site" where you can dig for dinosaur bones in the sand, so you know what it's like to be a Paleontologist.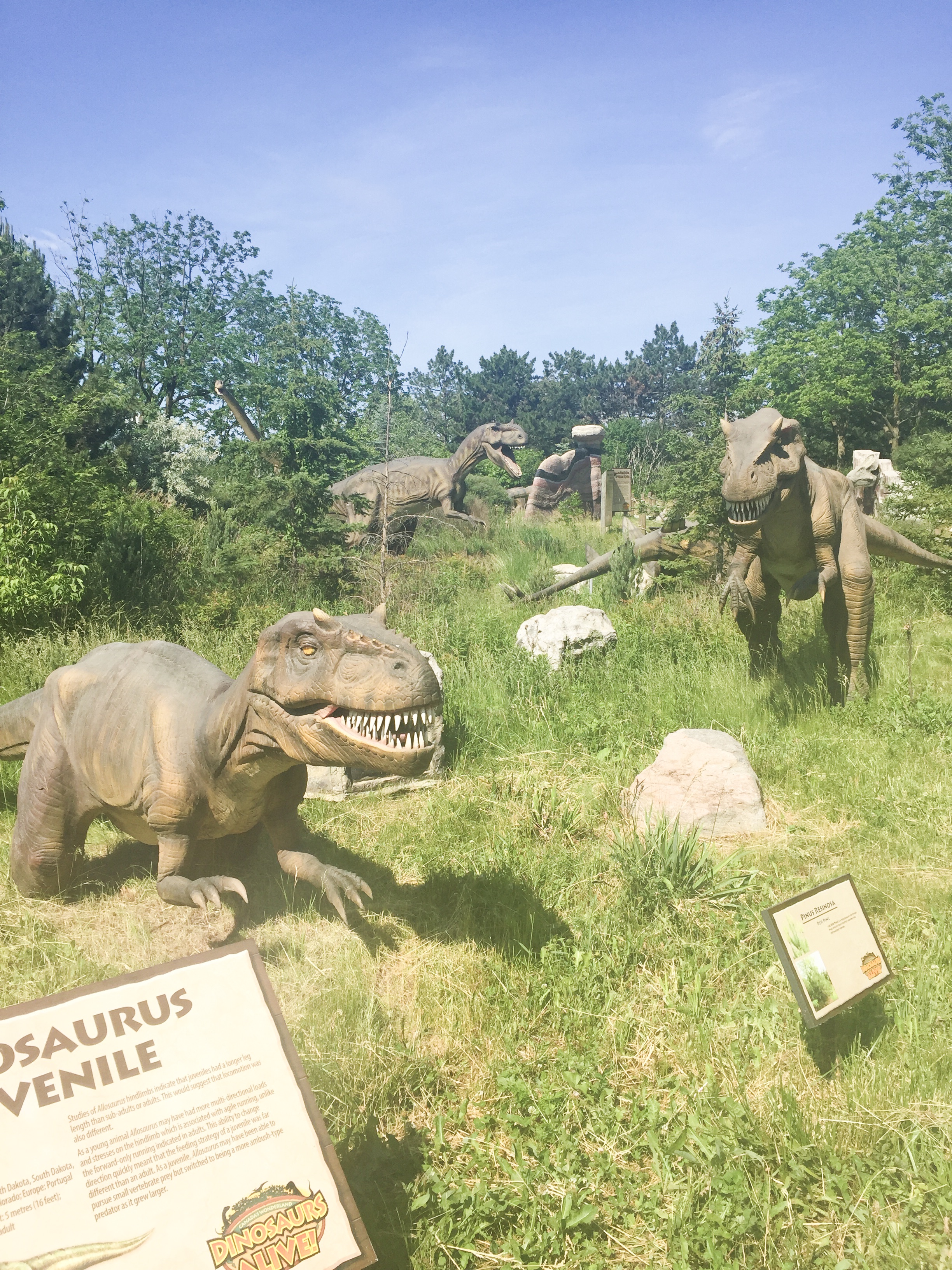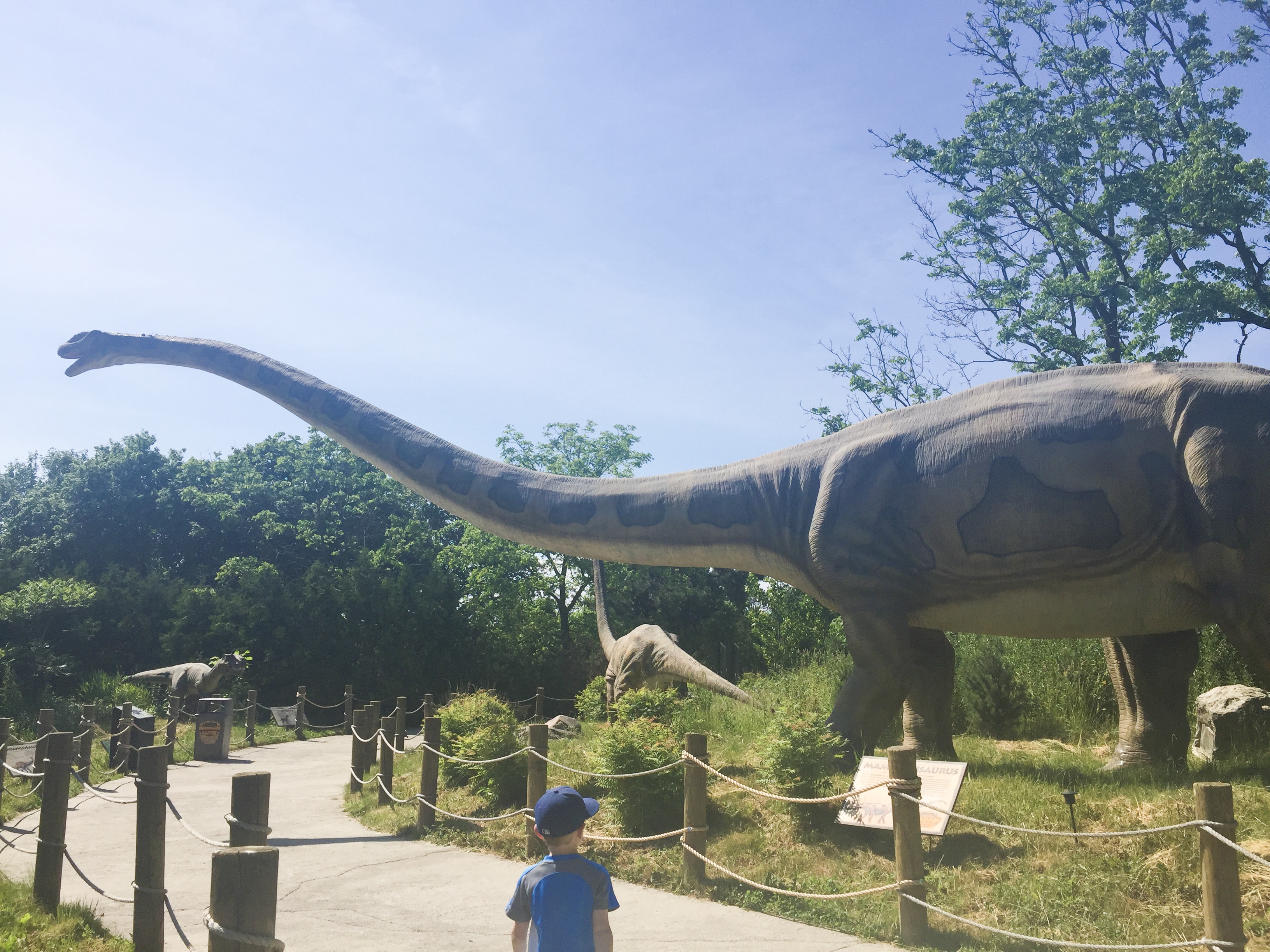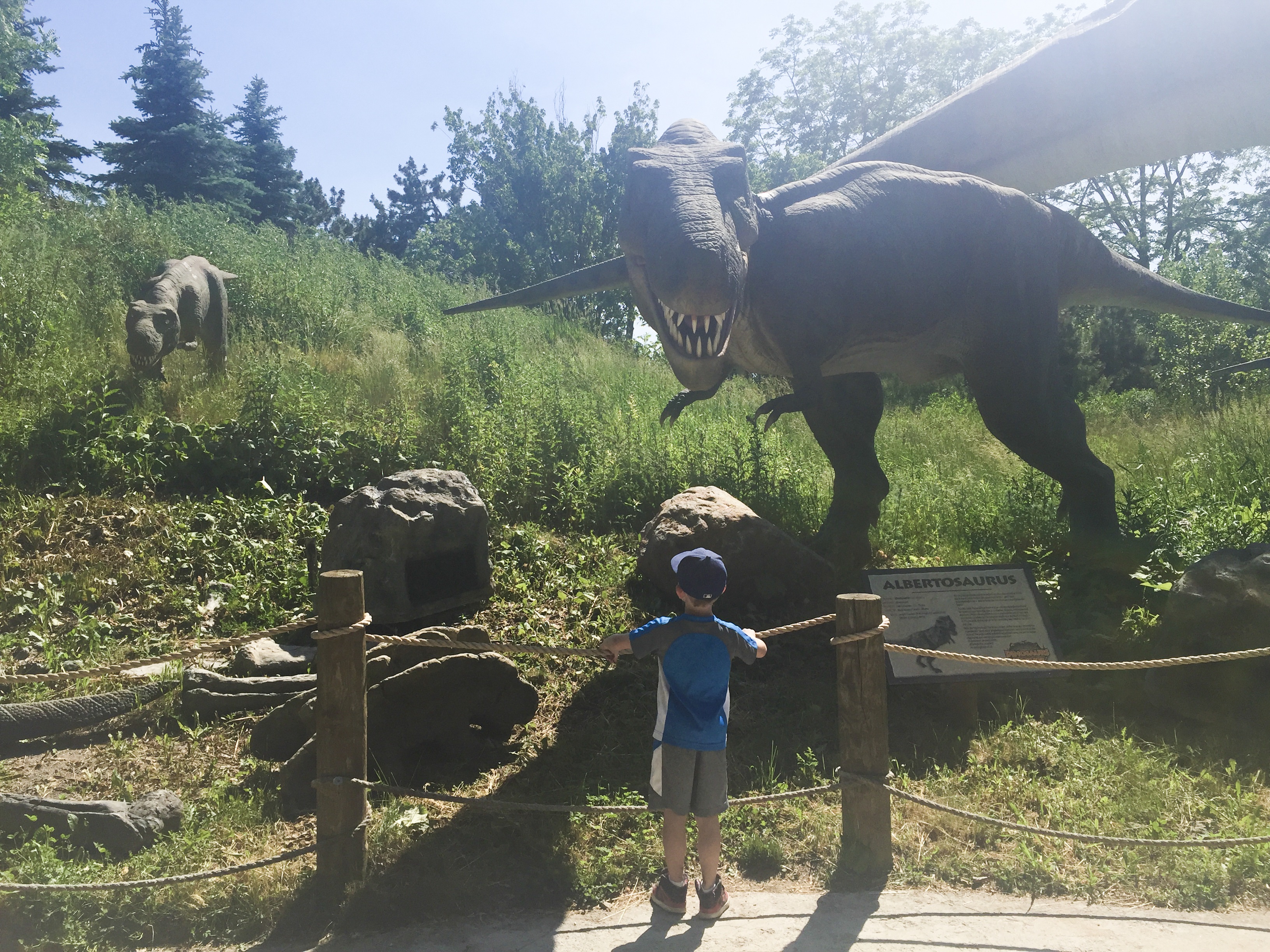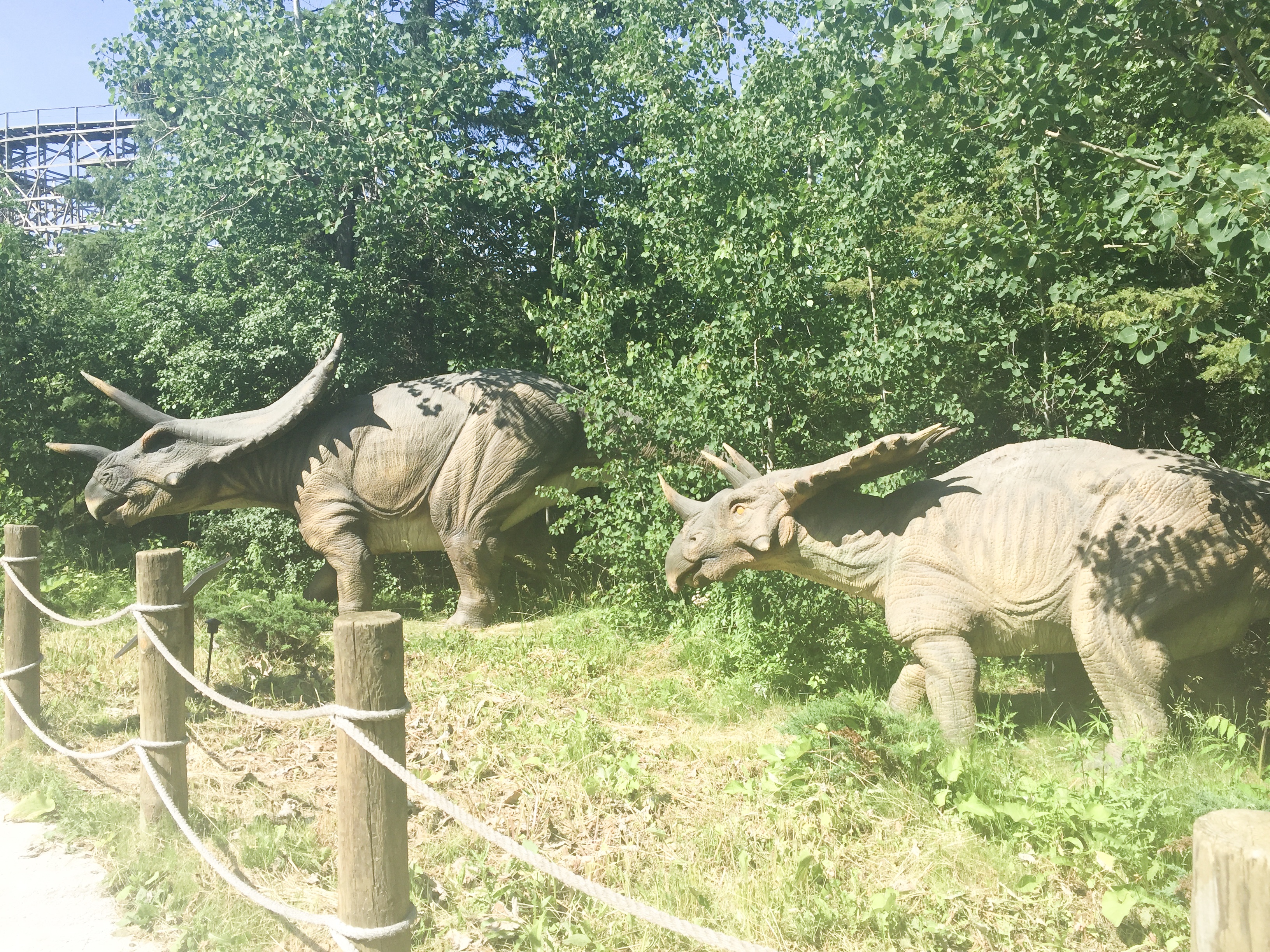 A new ride for older kids and adults at the park this year is the Soaring Timbers. You are basically spiraling through the sky on two massive gondolas. This ride looks so fun! I would definitely check it out on your next visit.
Being that we had the kids with us, we couldn't go on any of our own rides that day. We need to go back again, just the two of us for sure. Some of my favourites are The Bat, Vortex, Drop Tower and Timberwolf Falls.
My husband loves the Behemoth, and the Leviathan, but you will never get me on those. They are a bit scary for me. lol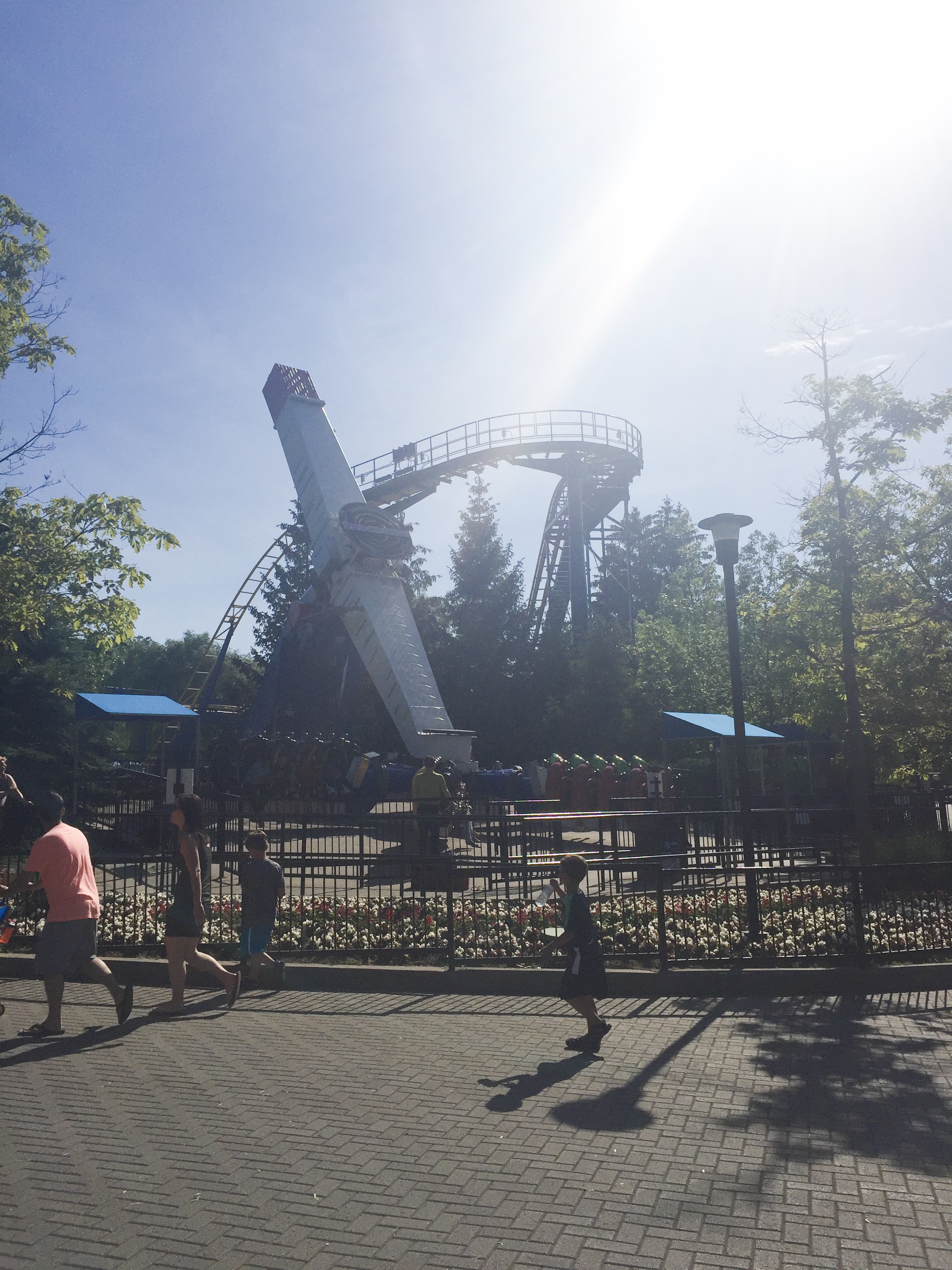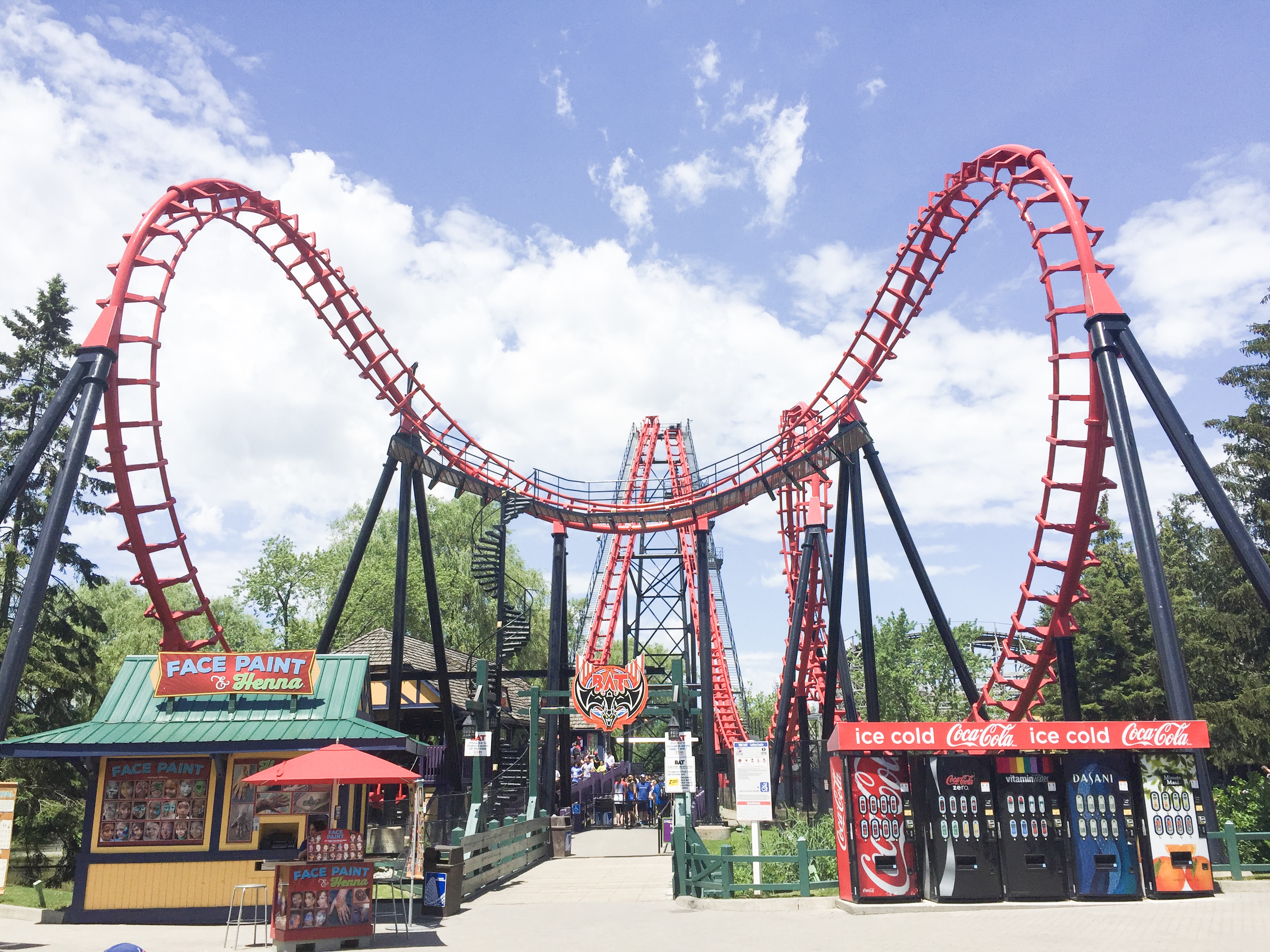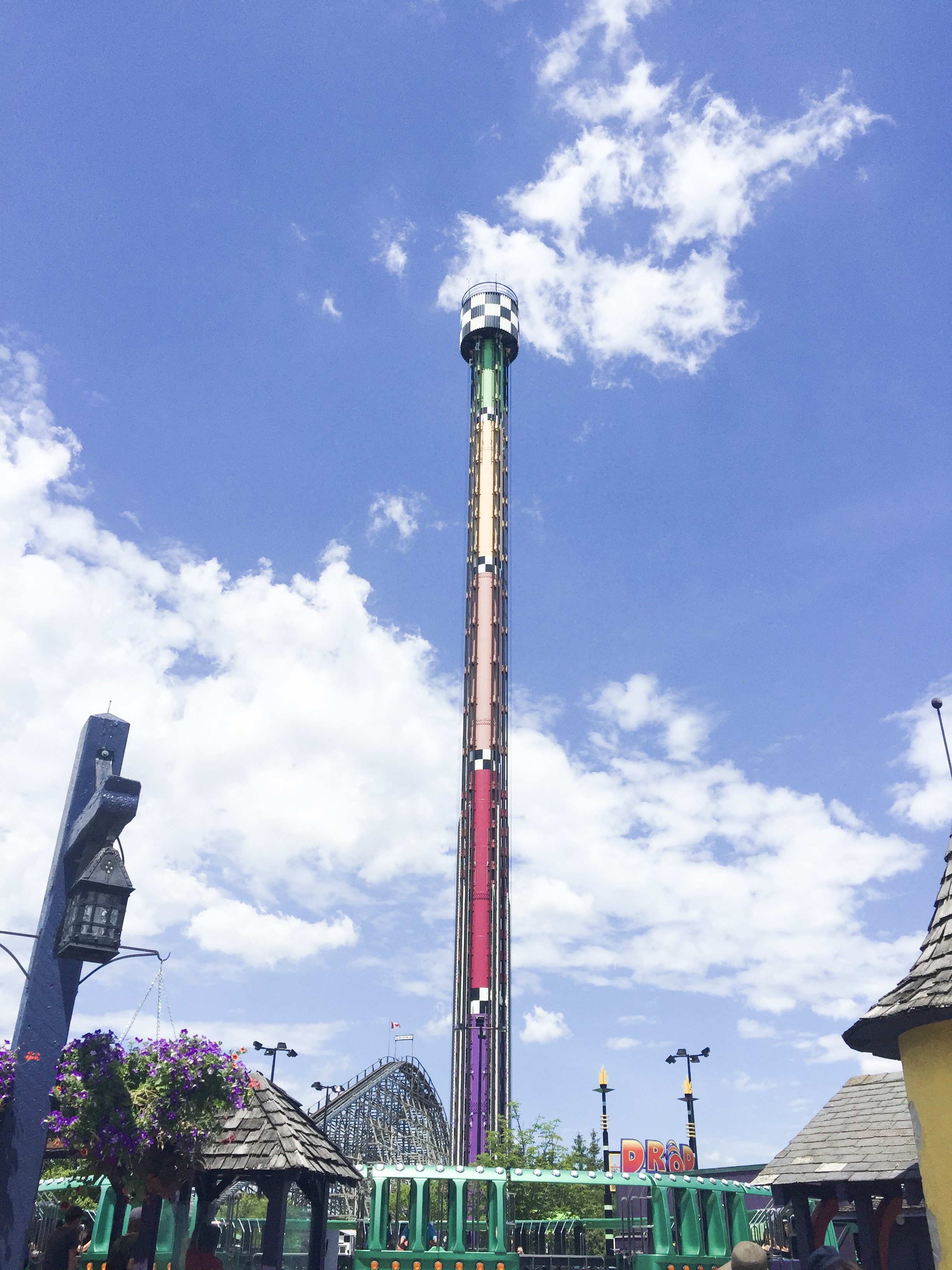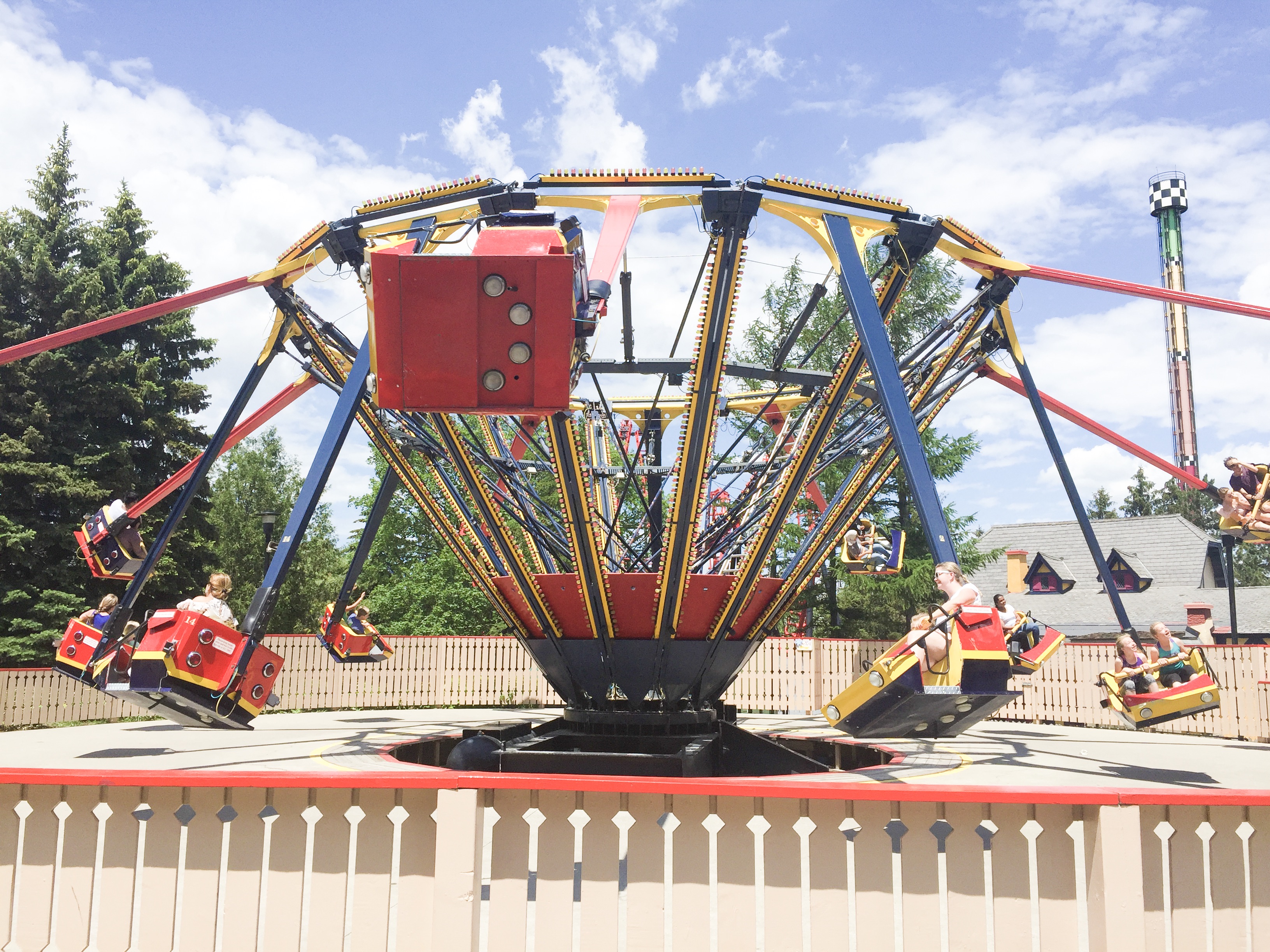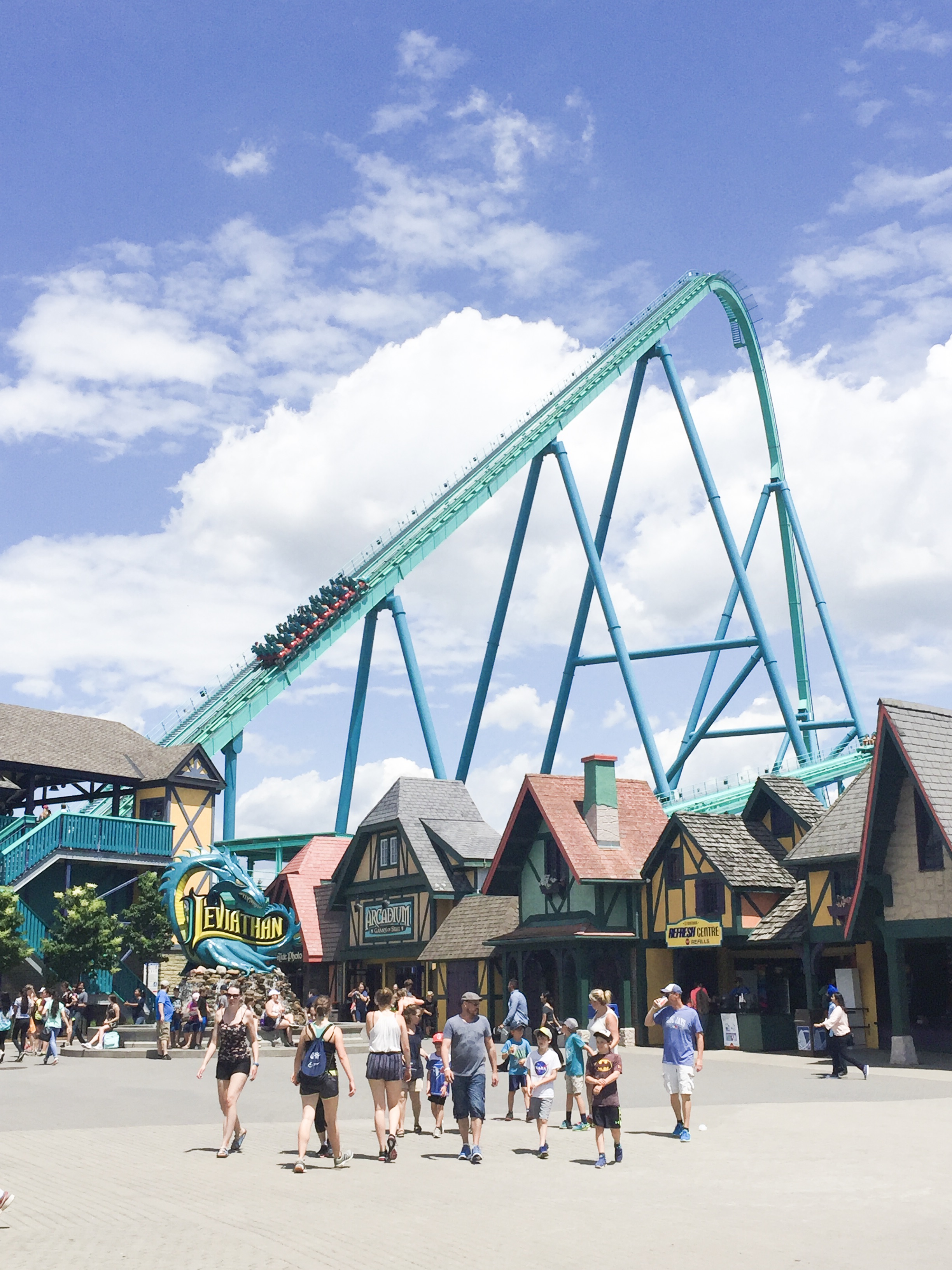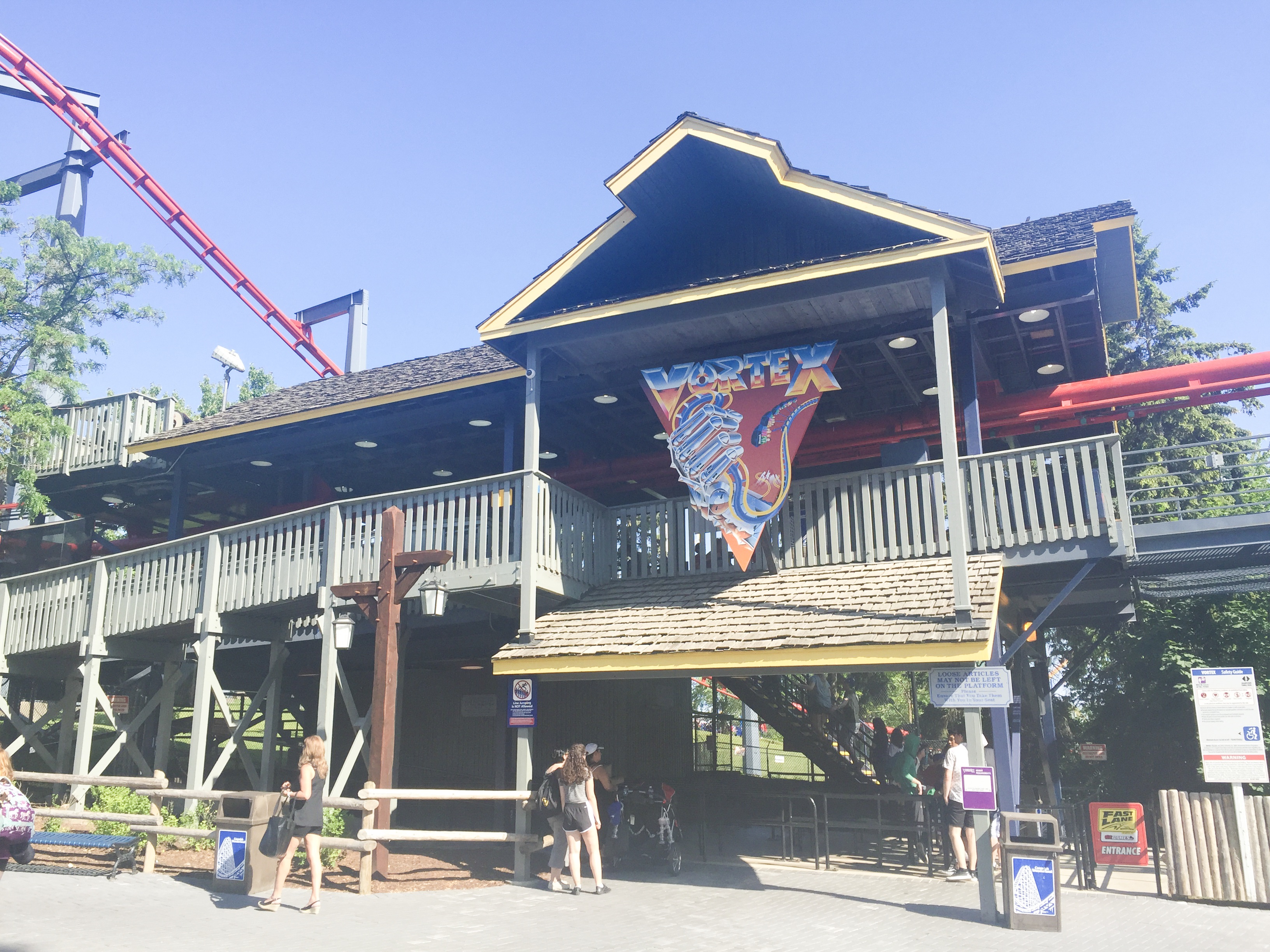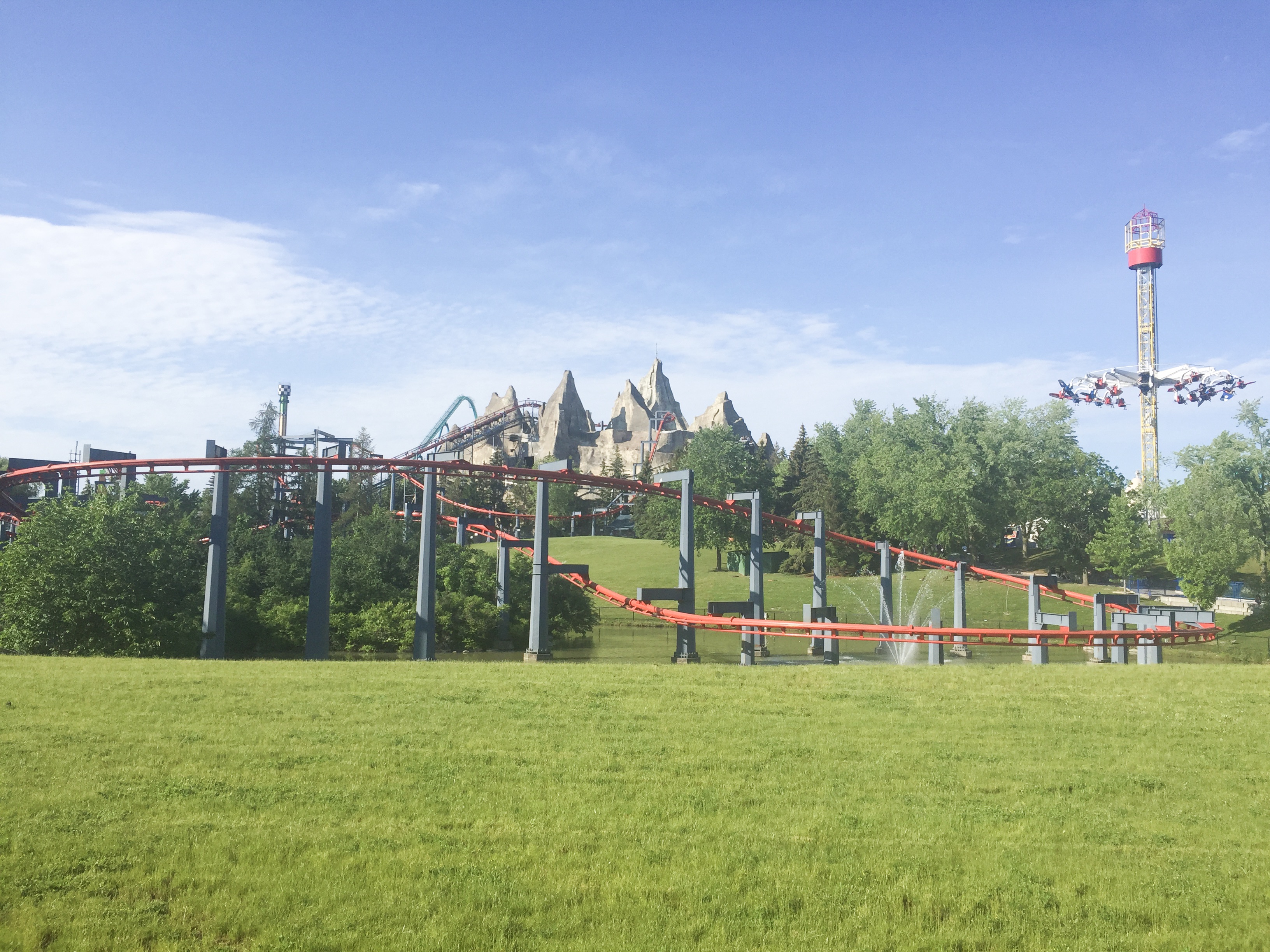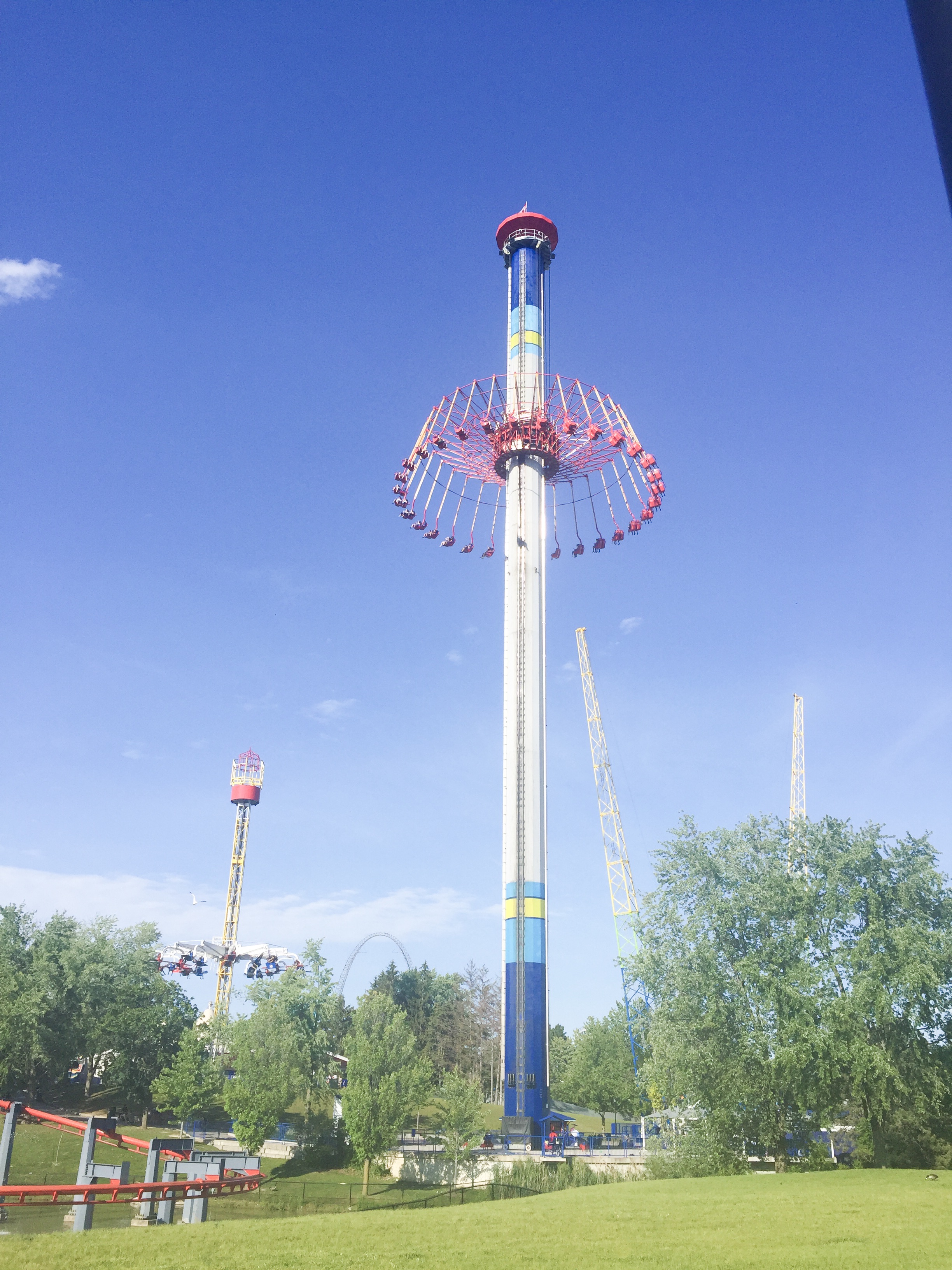 There are a ton of food options to choose from at Canada's Wonderland. We got Pizza Pizza for lunch. They also have Tim Horton's, ManchuWok, and more. We also got Starbucks drinks, snow-cones, and of course a funnel cake. You can't go to Canada's Wonderland without getting a funnel cake, it's a must! Well at least I think so!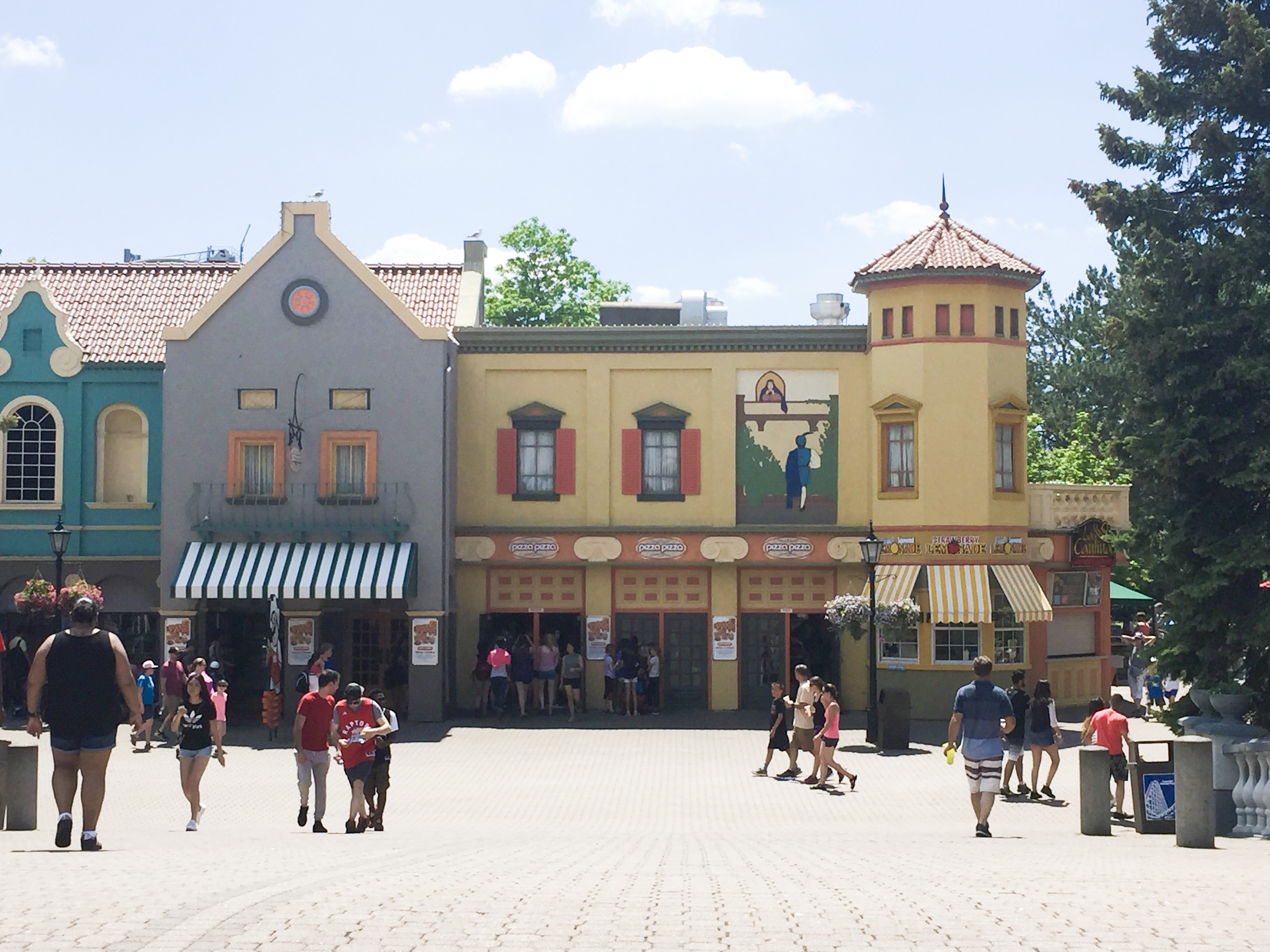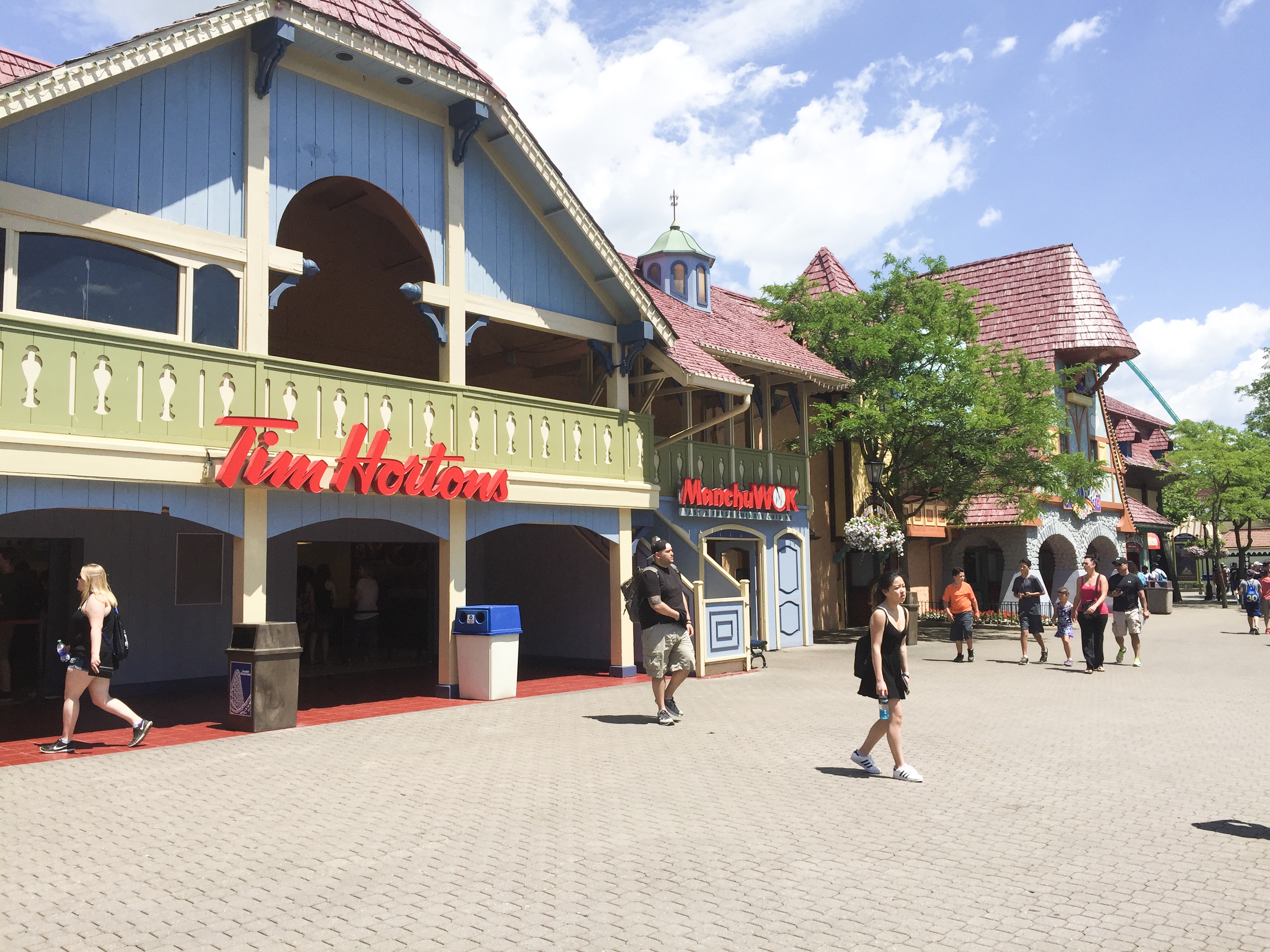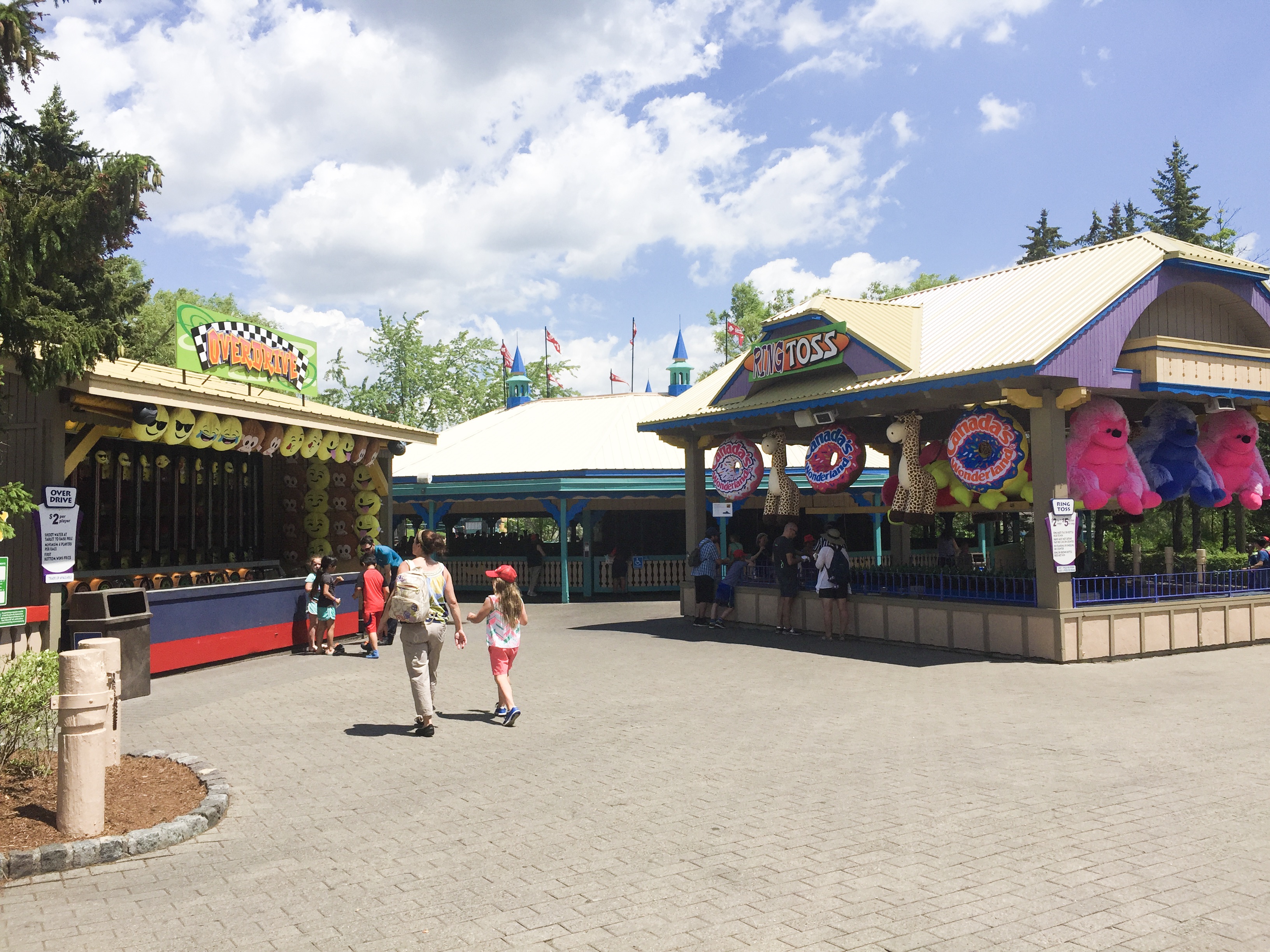 To end the perfect day, we took the kids to Splash Works. We went to Canada's Wonderland on one of the hottest days of the year, so cooling off at the end of the day at Splash Works was so refreshing.
The kids section was perfect. They have a small pool, little slides for the kids, and a splash pad. We spent over an hour there, the kids just had so much fun!
Another new ride this year is the Muskoka Plunge!  This 60 foot tall waterslide complex features four speed slides that will have you falling through S-curves and 360 degree loops! My husband wants to try this one for sure when we go back!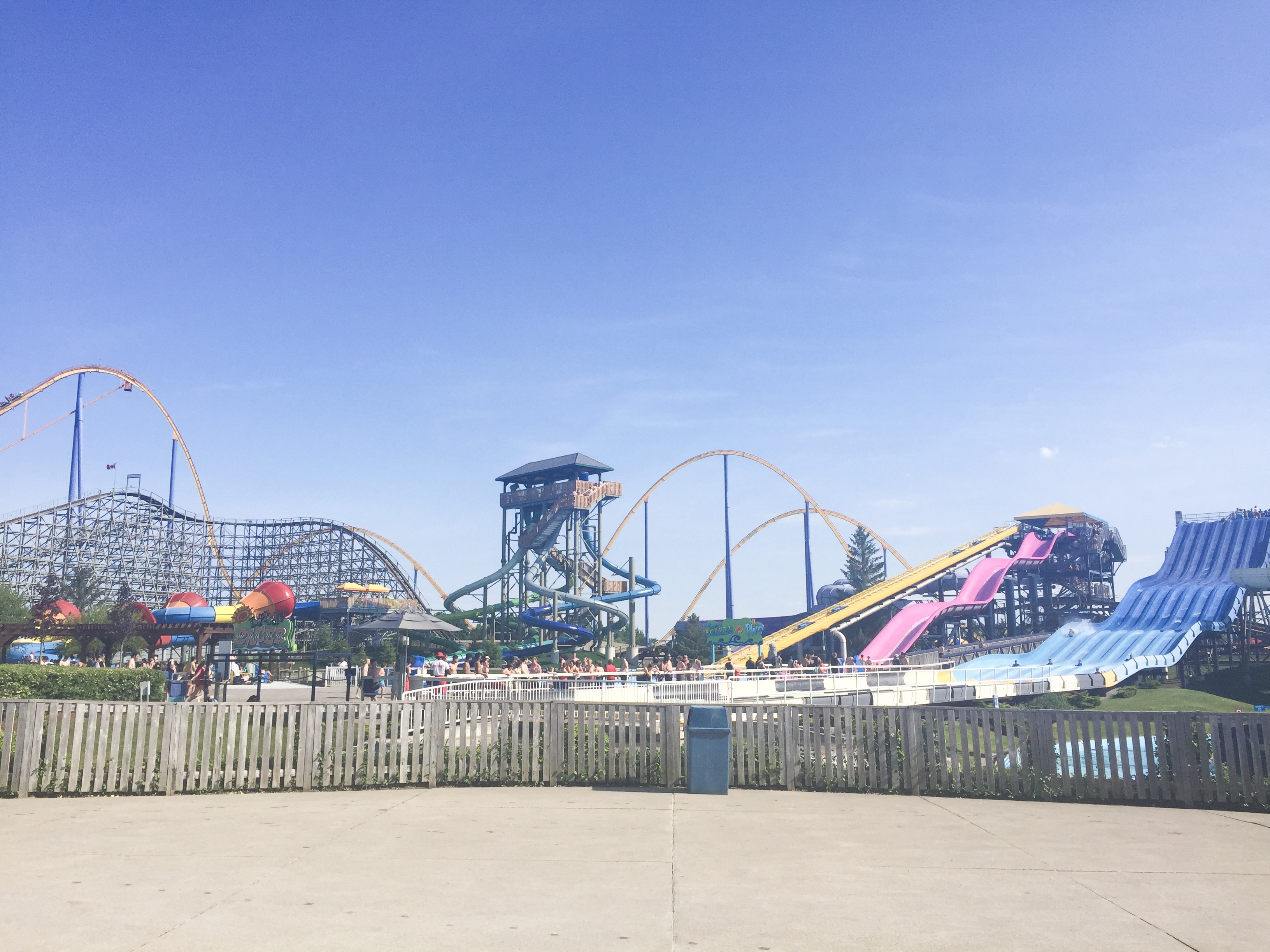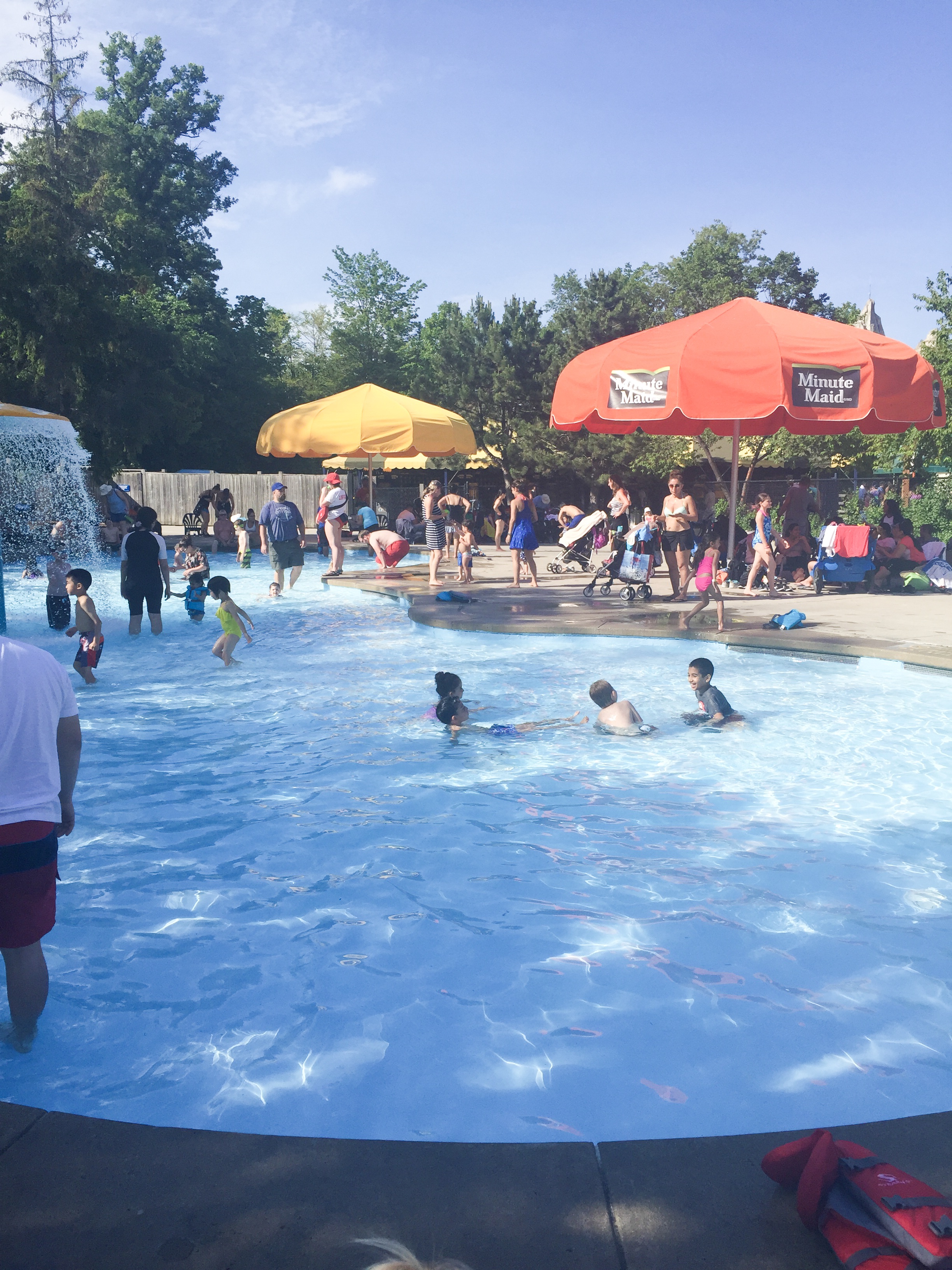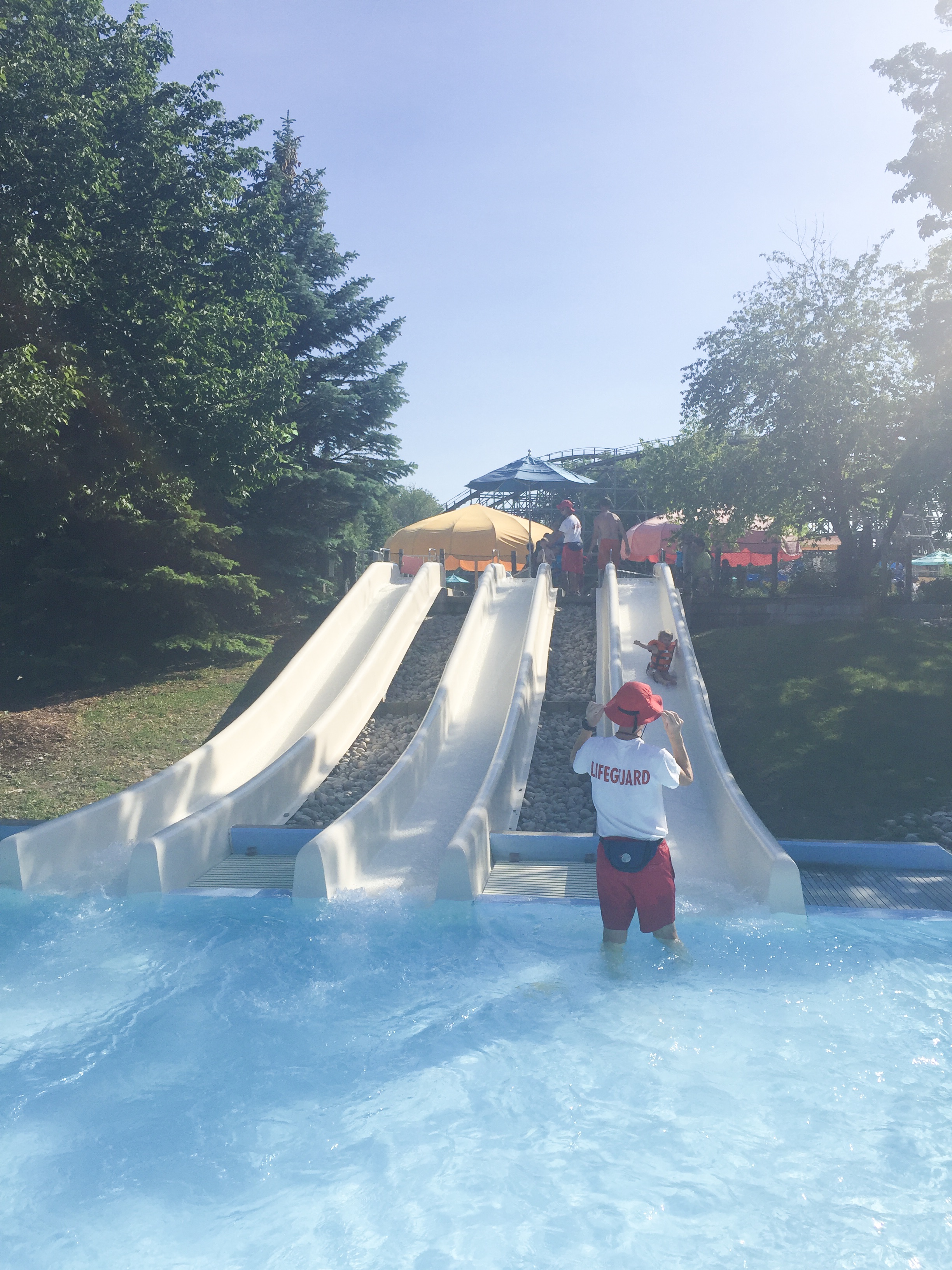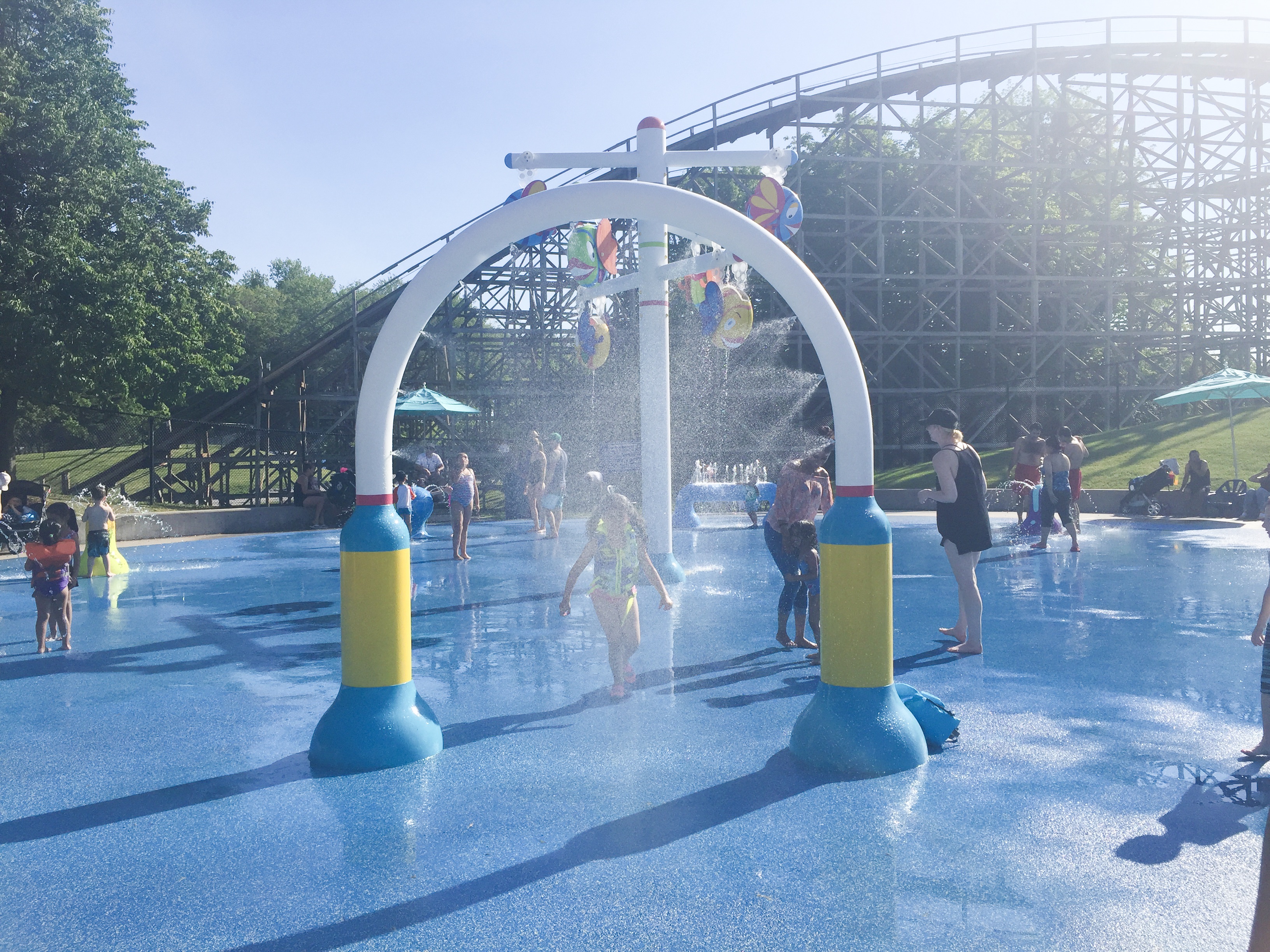 If you're looking for something to do this summer, head to Canada's Wonderland. It's fun for the whole family!
Canada's Wonderland will be celebrating Canada's 150th birthday for the whole month of July. They have their biggest line-up of shows, and special entertainment in their history! For more information on what they will be offering, visit their website, here.
Disclaimer: Our visit was complementary for this review, but all thoughts and opinions are 100% my own.