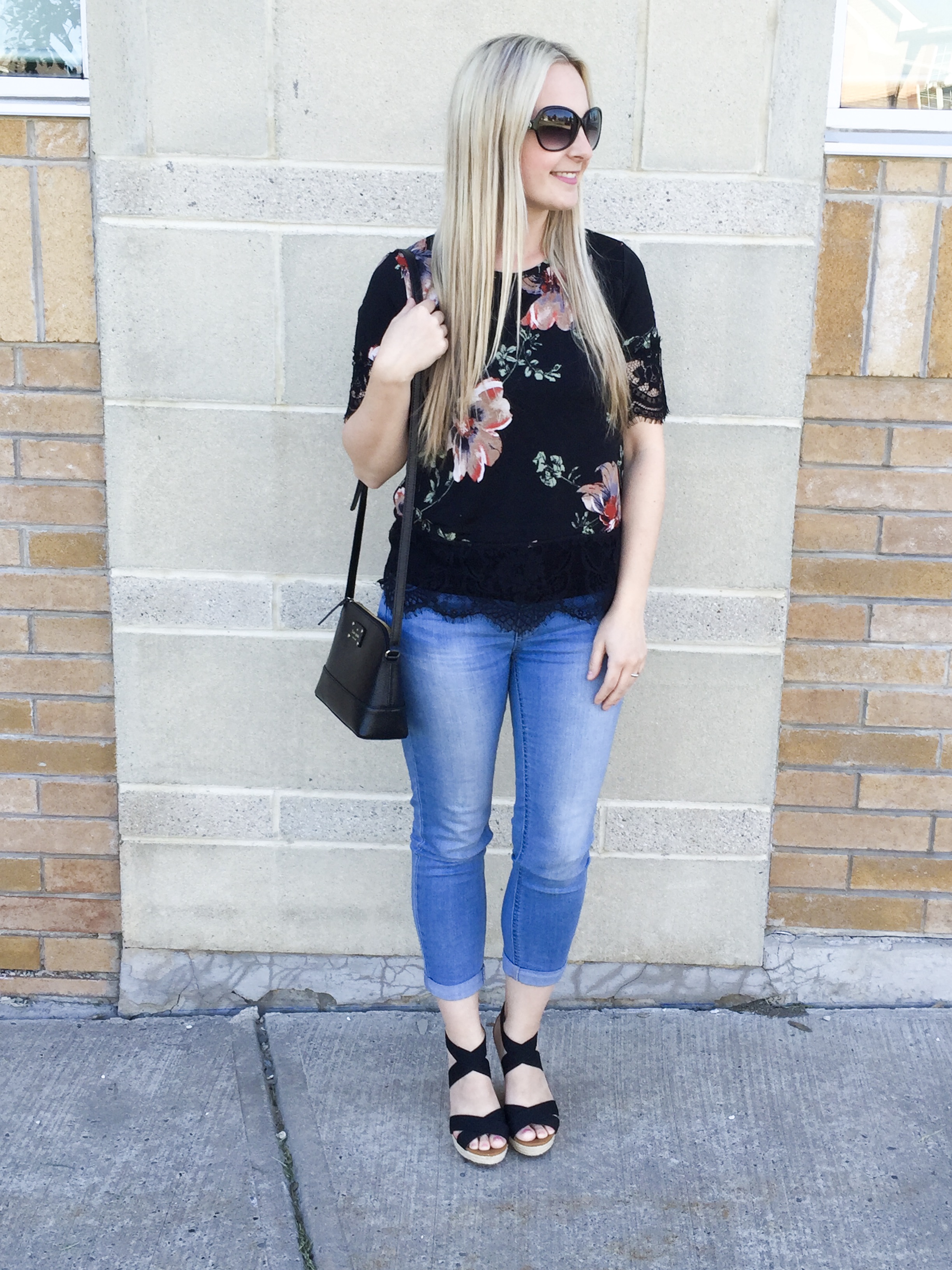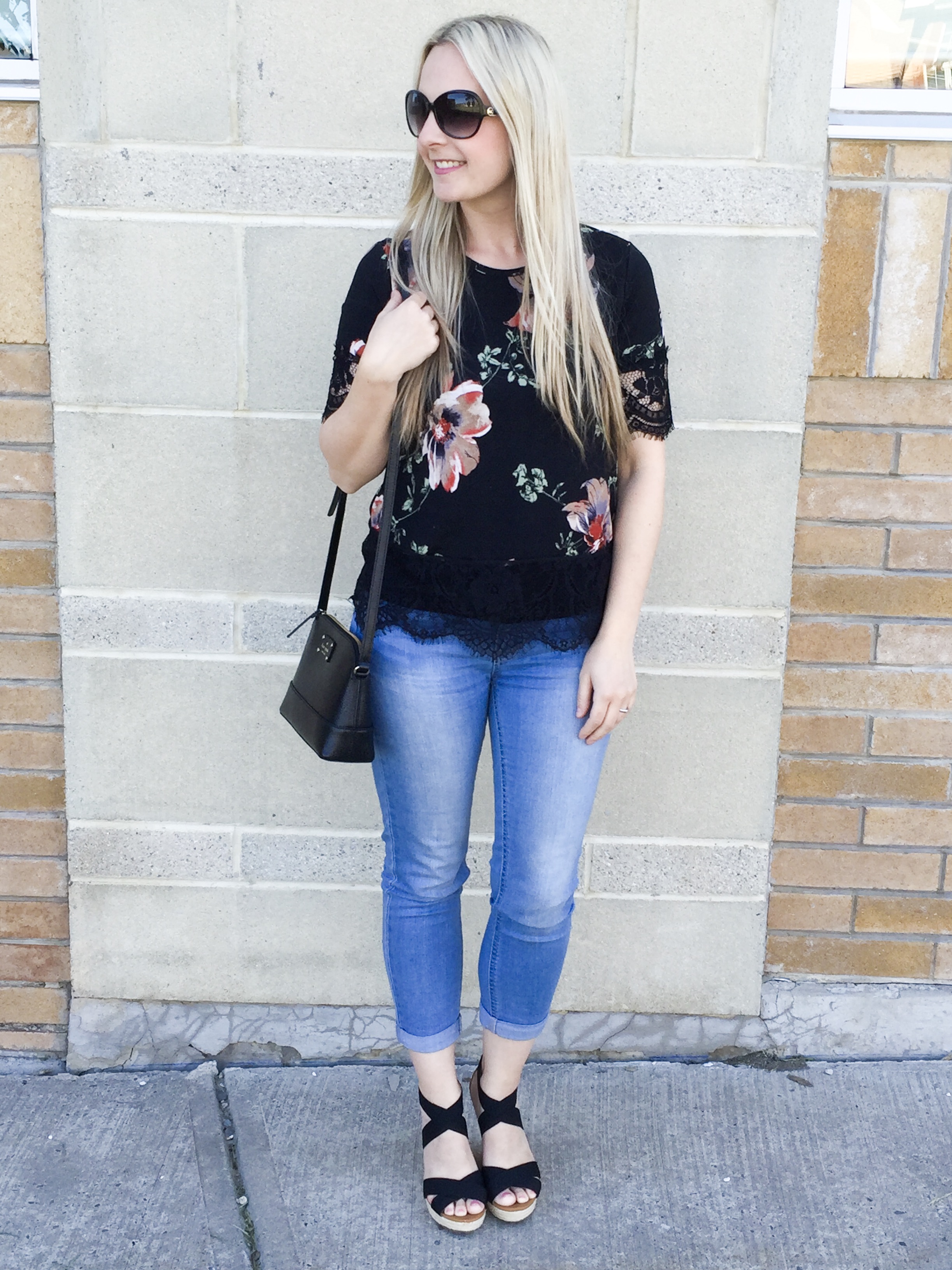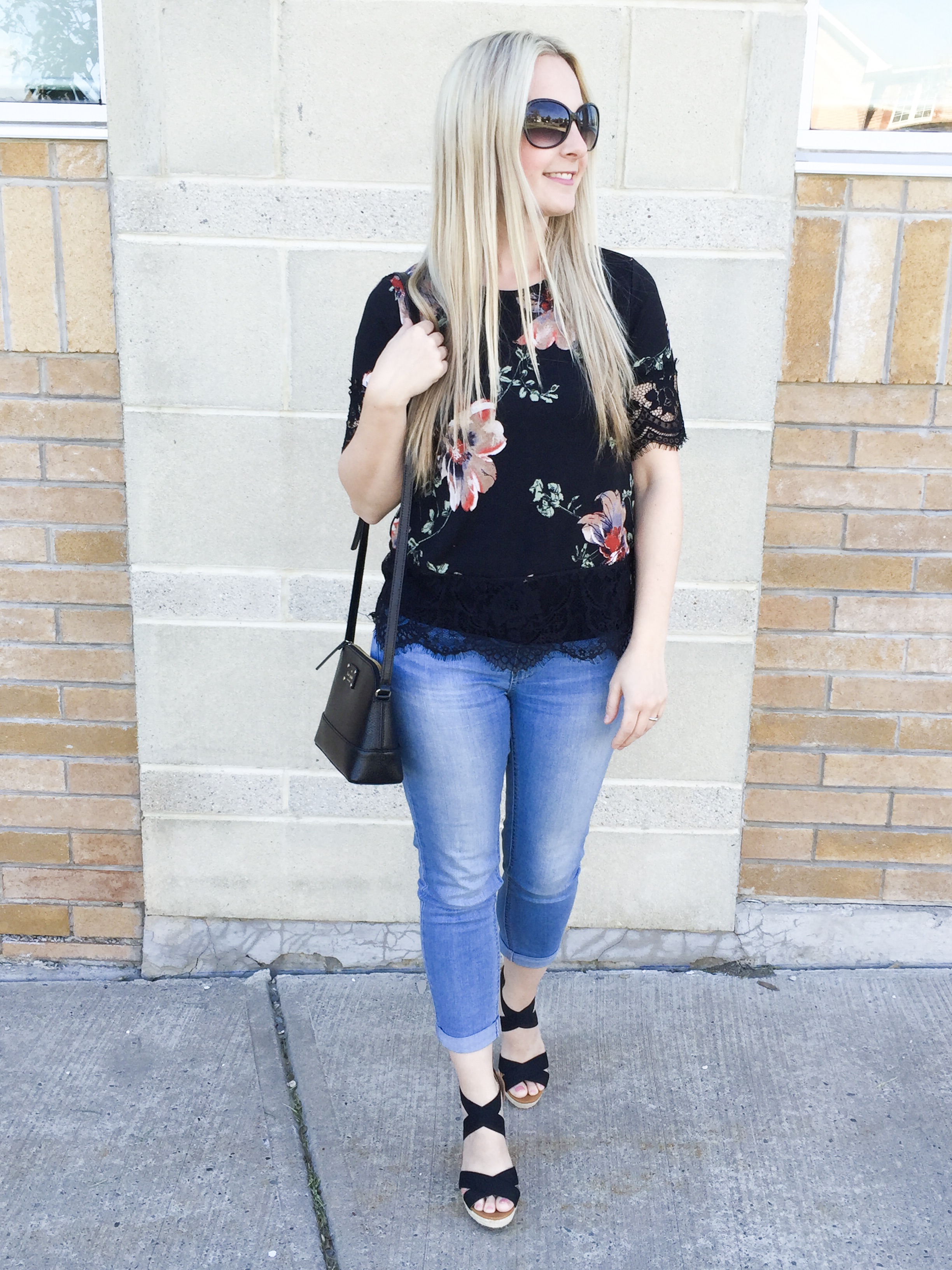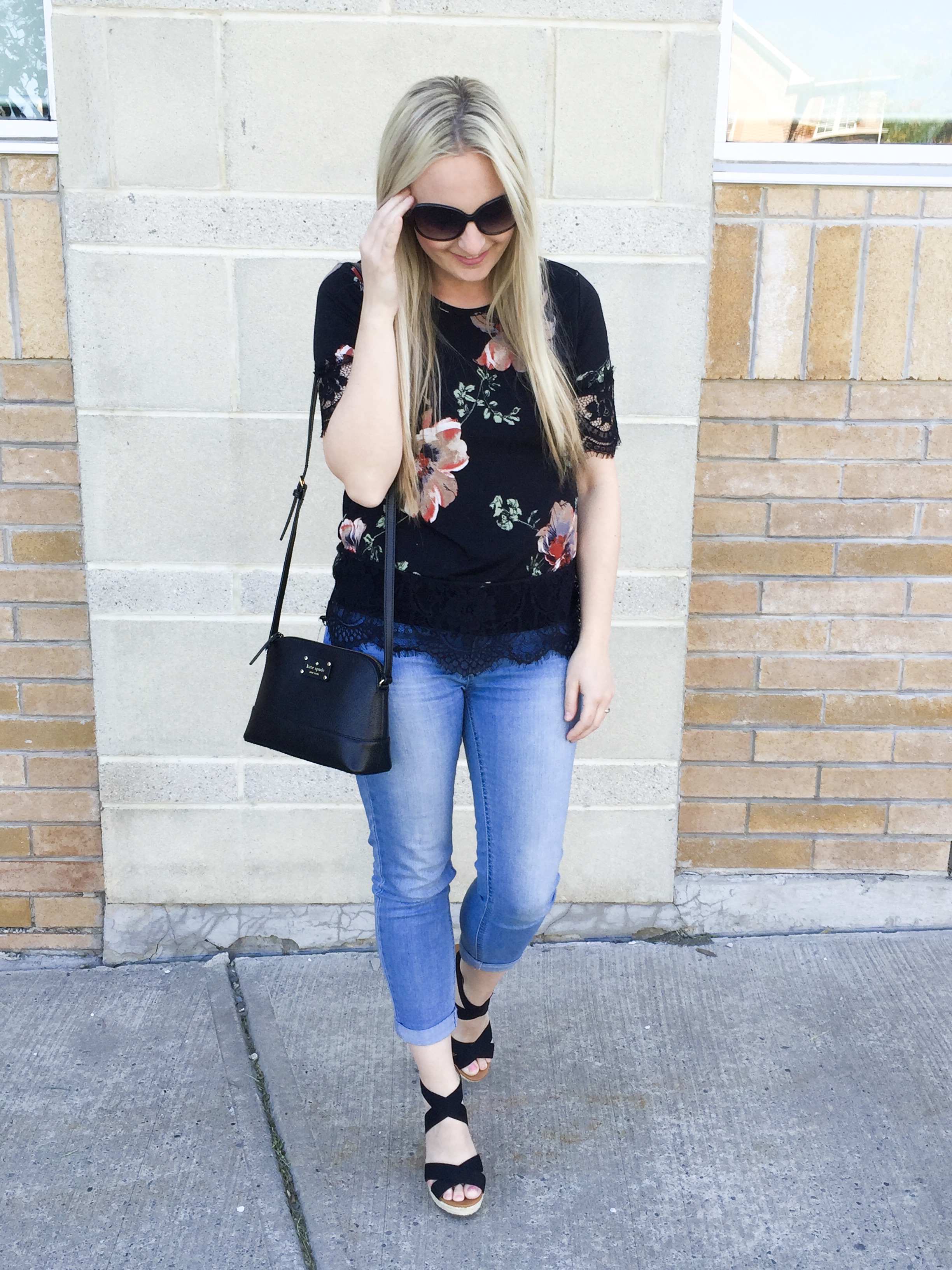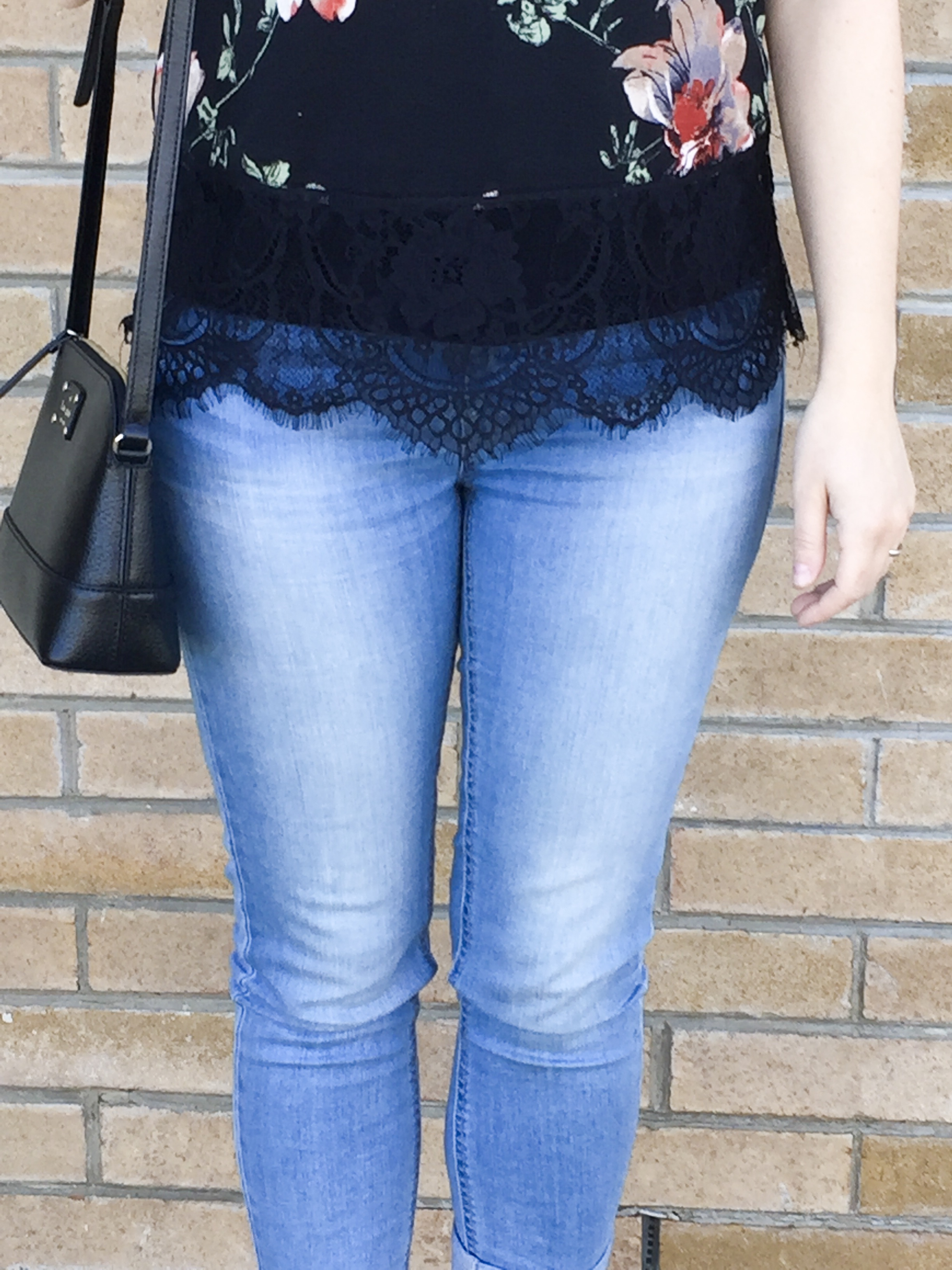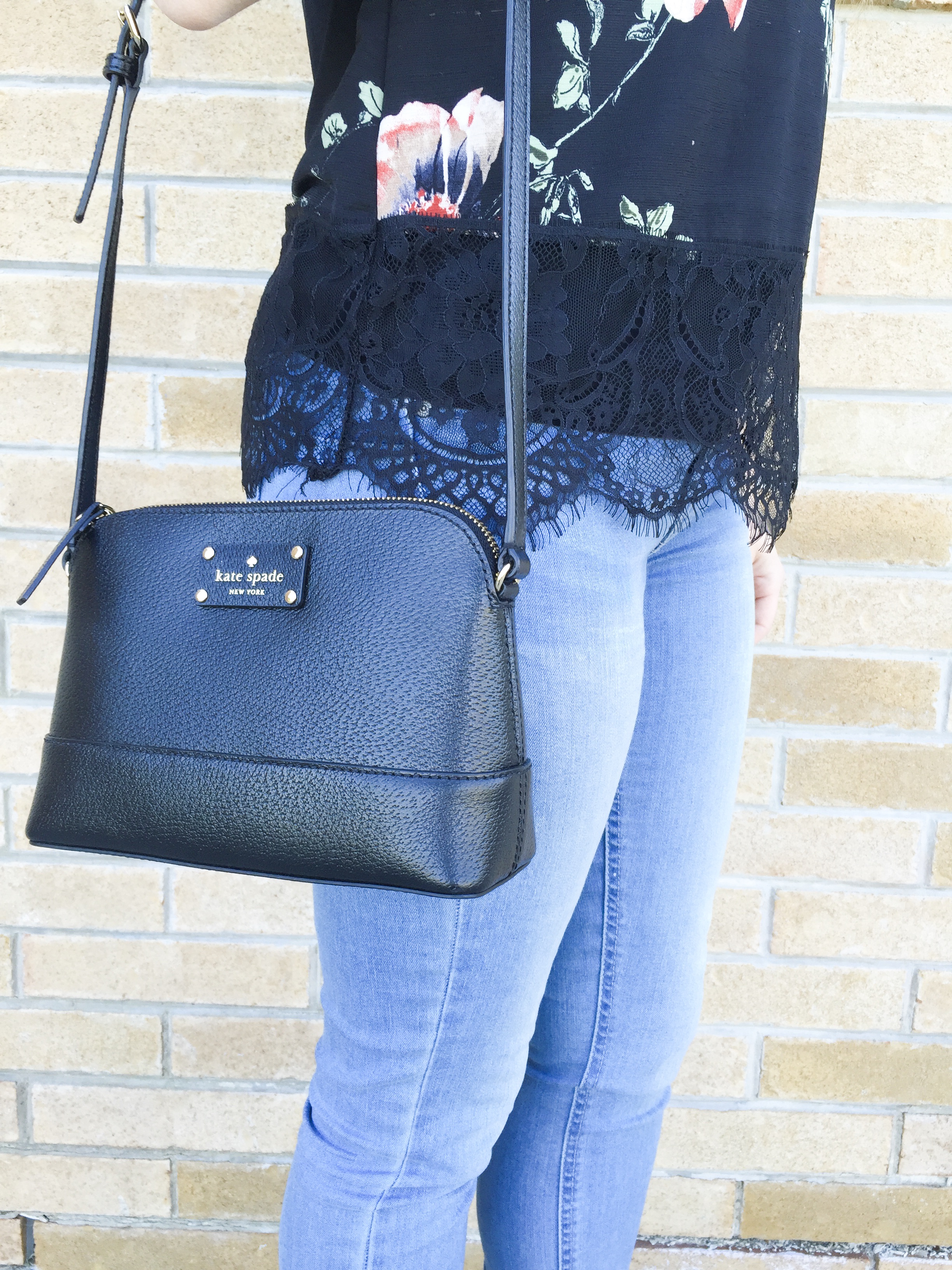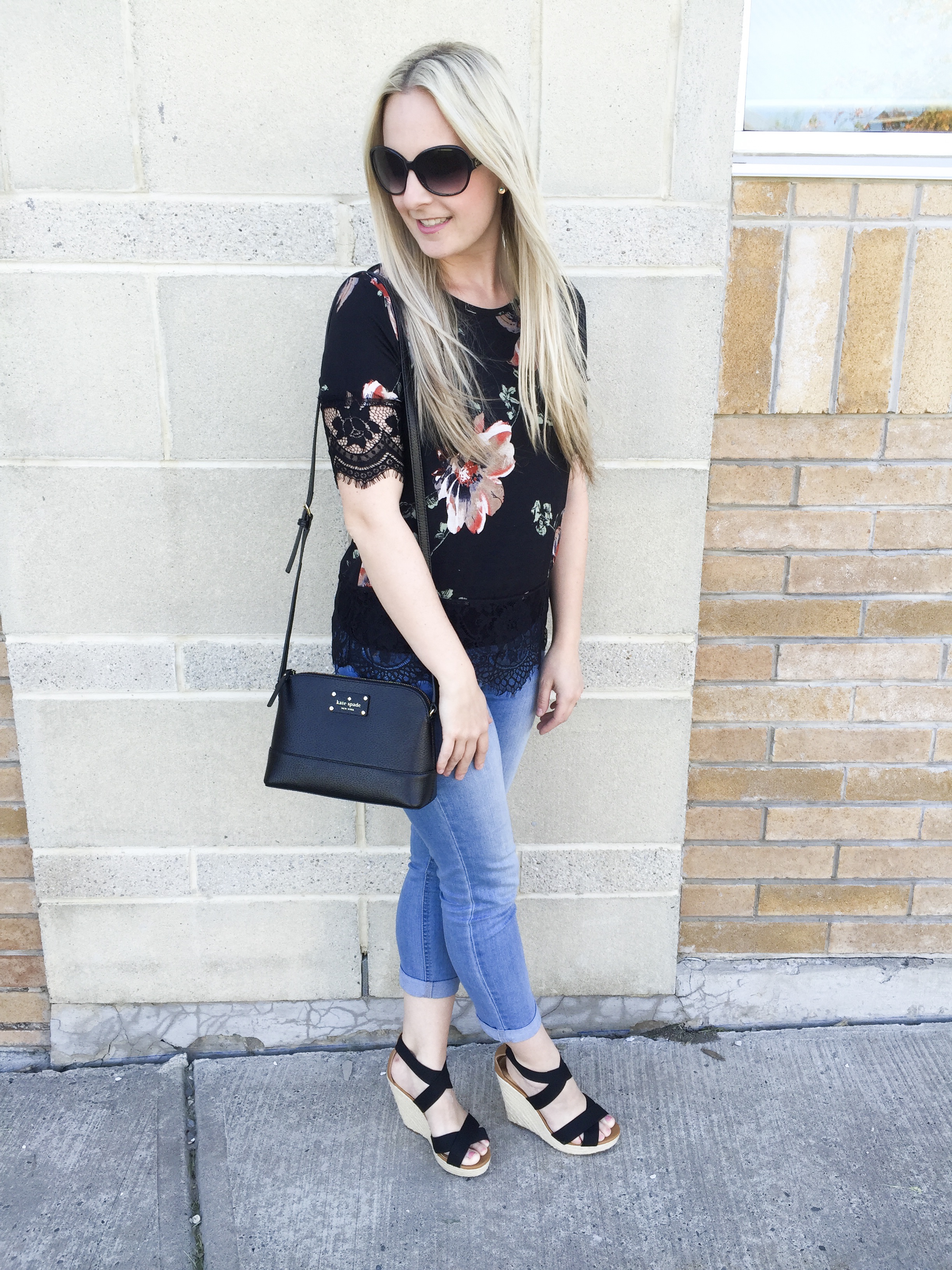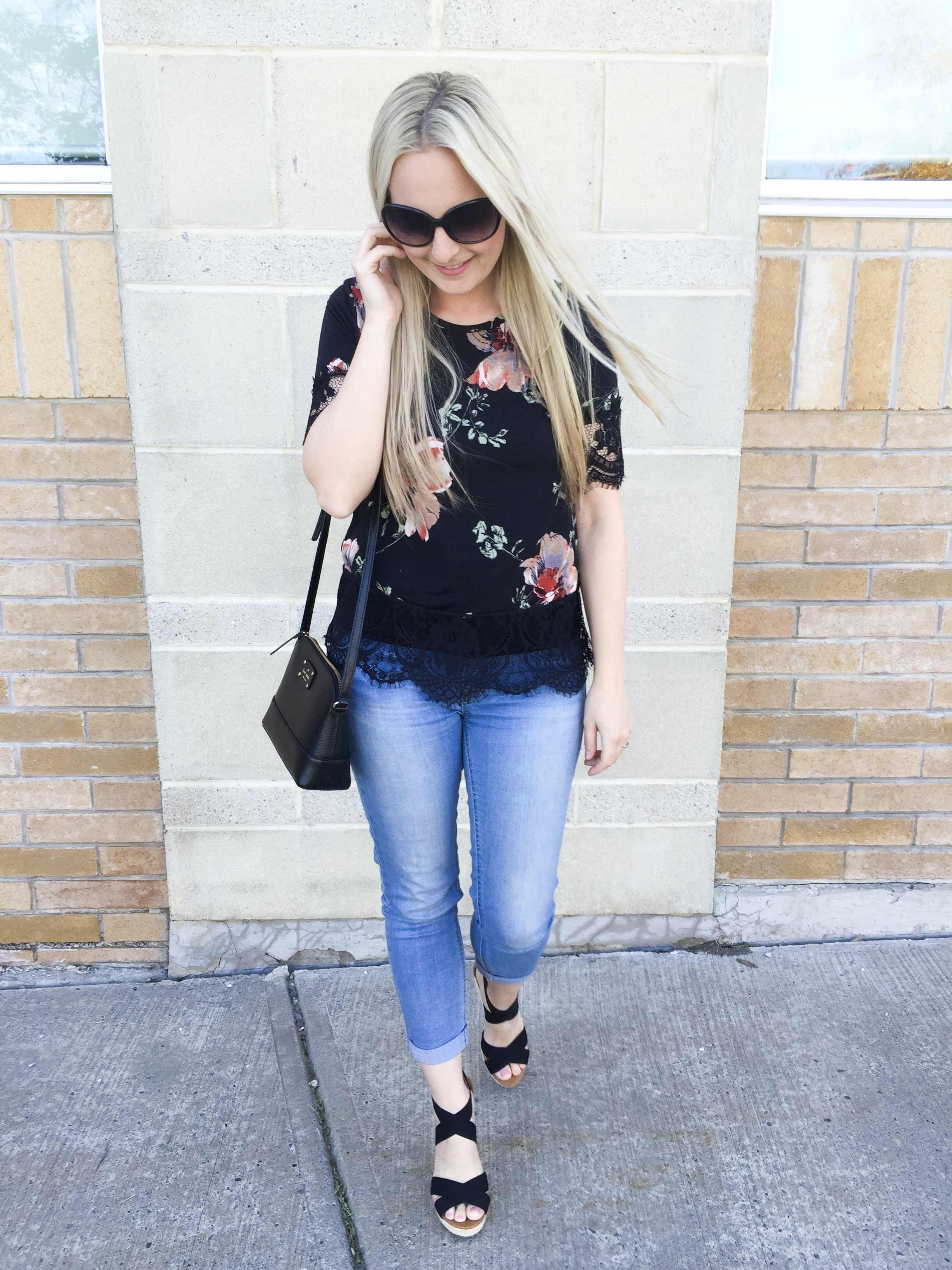 Top- c/o Ruthie Grace Boutique (similar)     Jeans- Urban Planet      Shoes- Bloomingdale's The Outlet Store (similar)                          Purse- Kate Spade (similar)     Sunglasses- Michael Kors
How pretty is this top from Ruthie Grace Boutique? I love all things lace and floral, and this top has both. The lace detail on the ends of the sleeves, and at the bottom makes the top so dainty. The flowers on the top are a perfect size. They don't look too big, busy or overpowering. This piece will match with everything, blue jeans, white skinny jeans, and shorts. It's made of 96% polyester, so it feels nice and light on, and will be perfect for summer!
I paired this top with my capri skinny jeans from Urban Planet, and my wedge sandals from Bloomingdale's The Outlet Store. To complete the look, I wore my Kate Spade purse. It's black in colour, and can be worn cross-body as well.
I am so happy that we are FINALLY starting to get nicer weather over here. I can't believe all the rain we have had the past couple of months. My kids are dying to go to the park after school, and it looks like today we can! This weekend is suppose to beautiful, so we can definitely wear shorts, which is going to be so nice. Hope you're all having a great week!