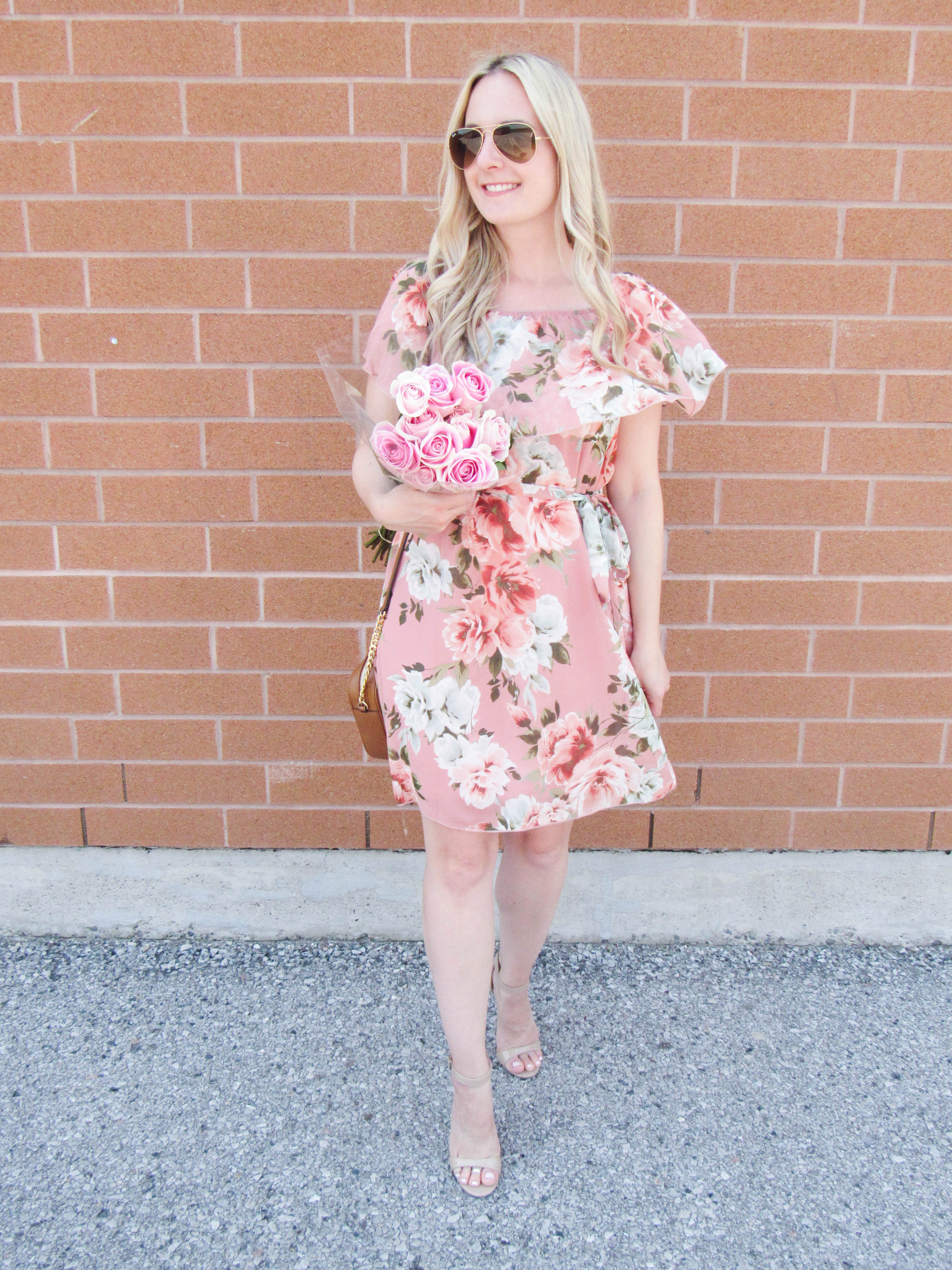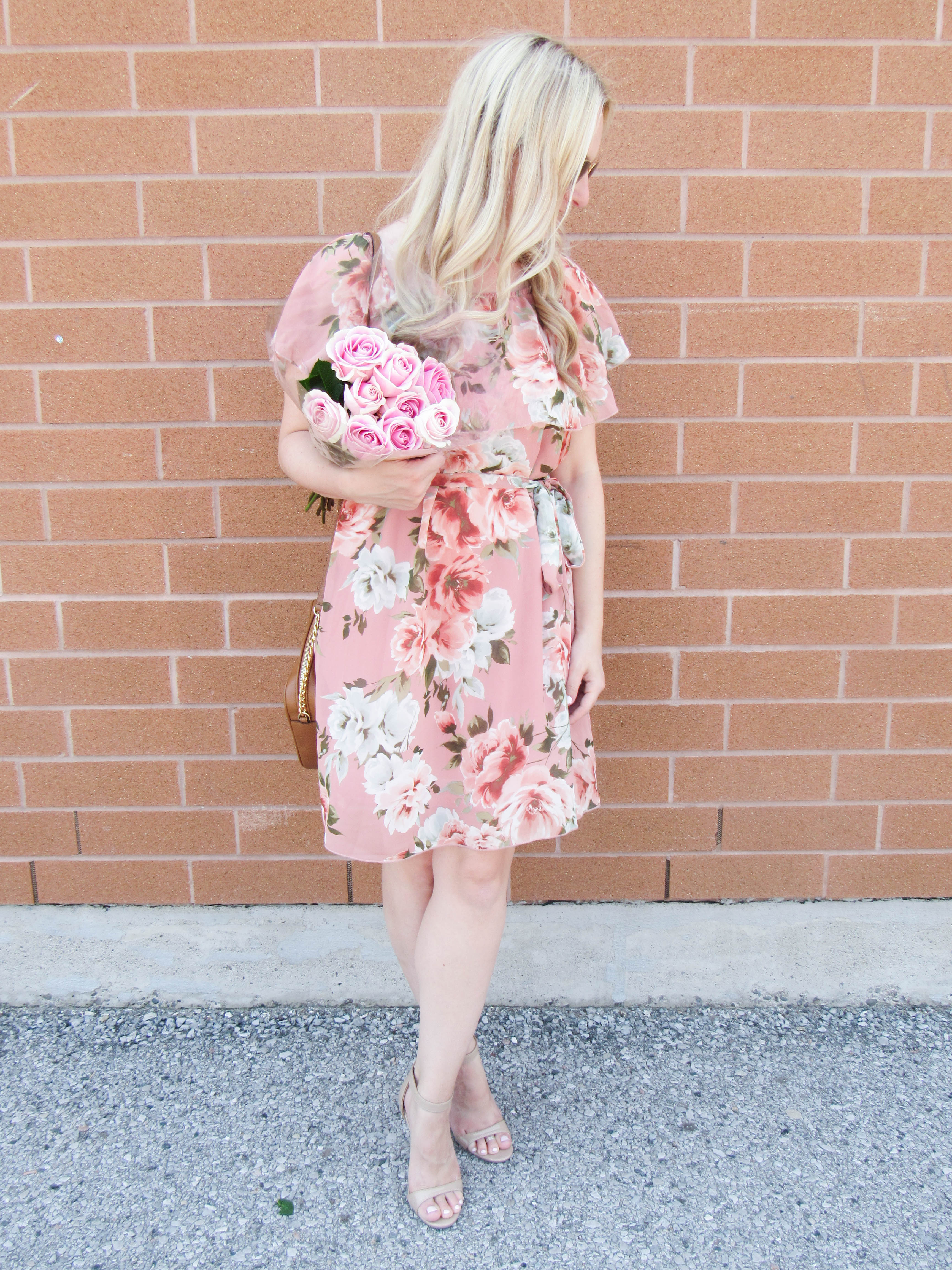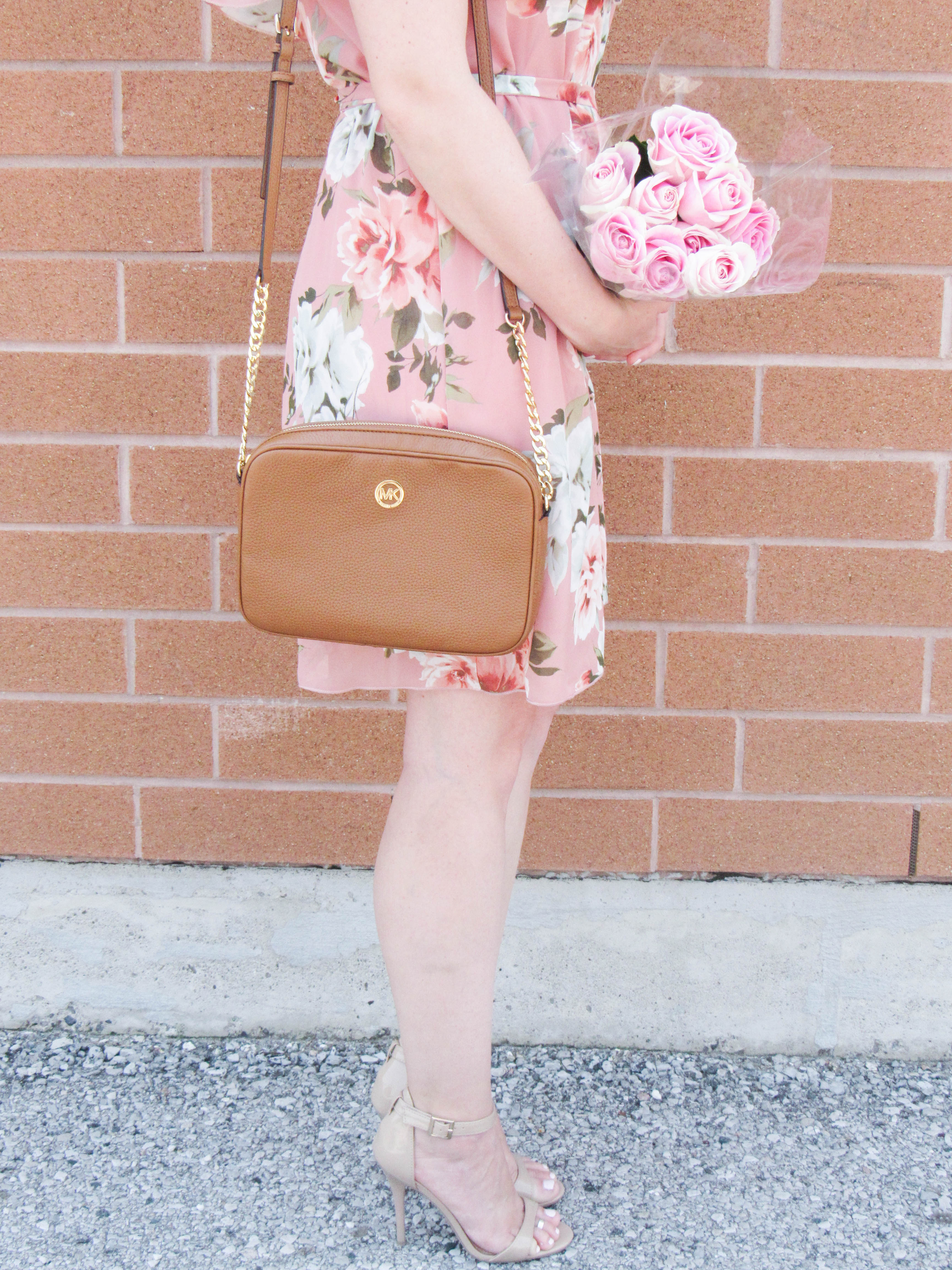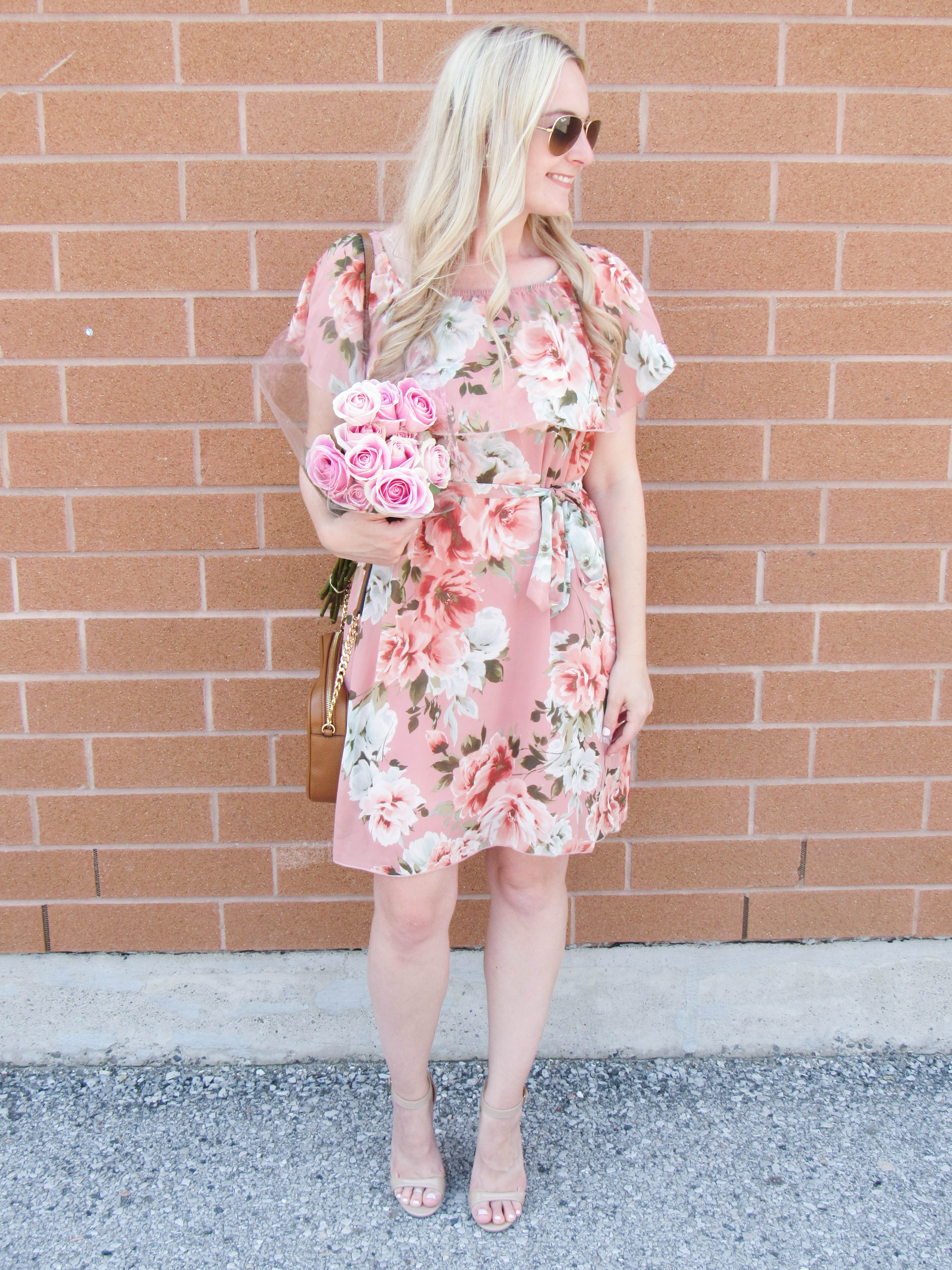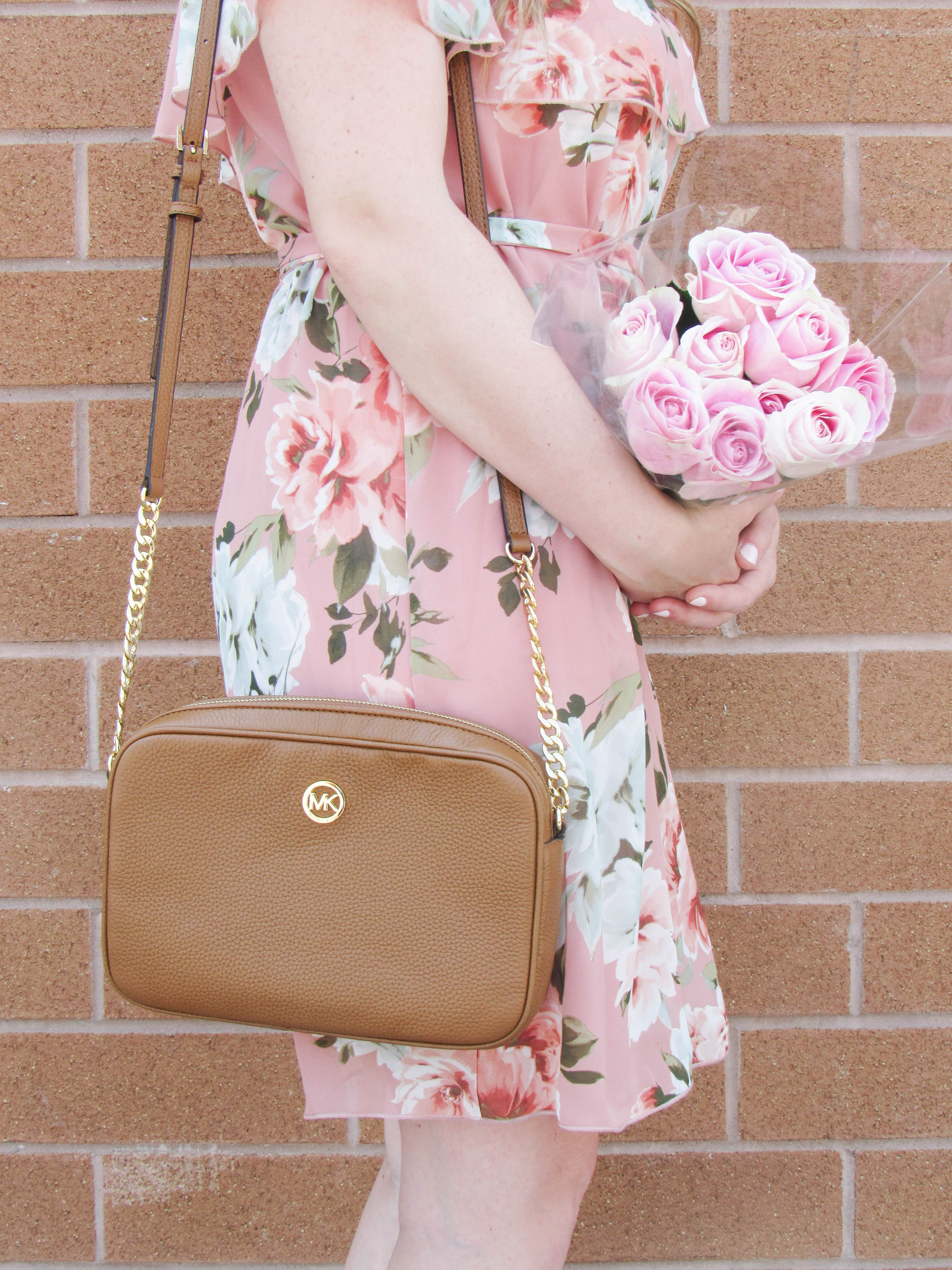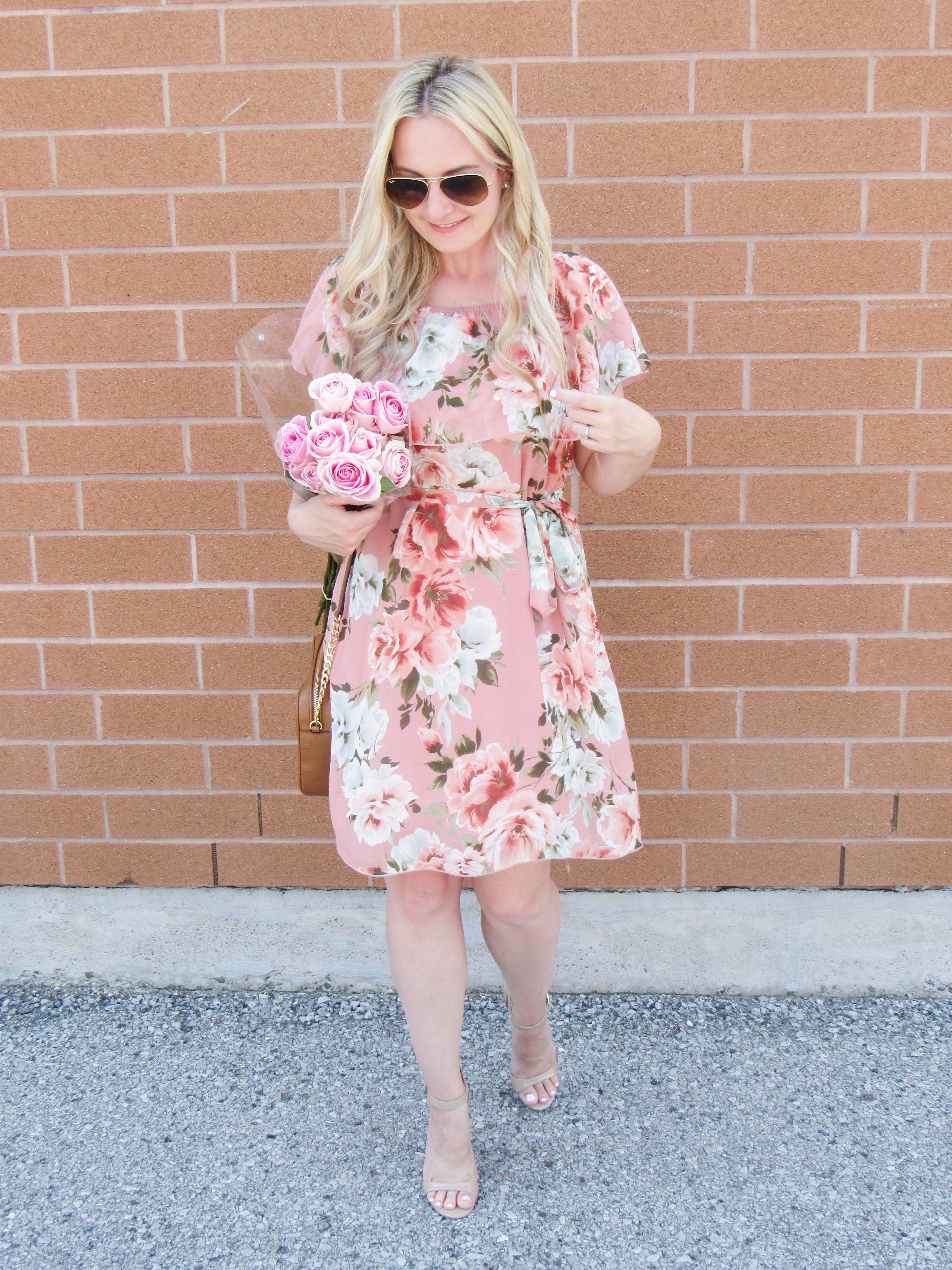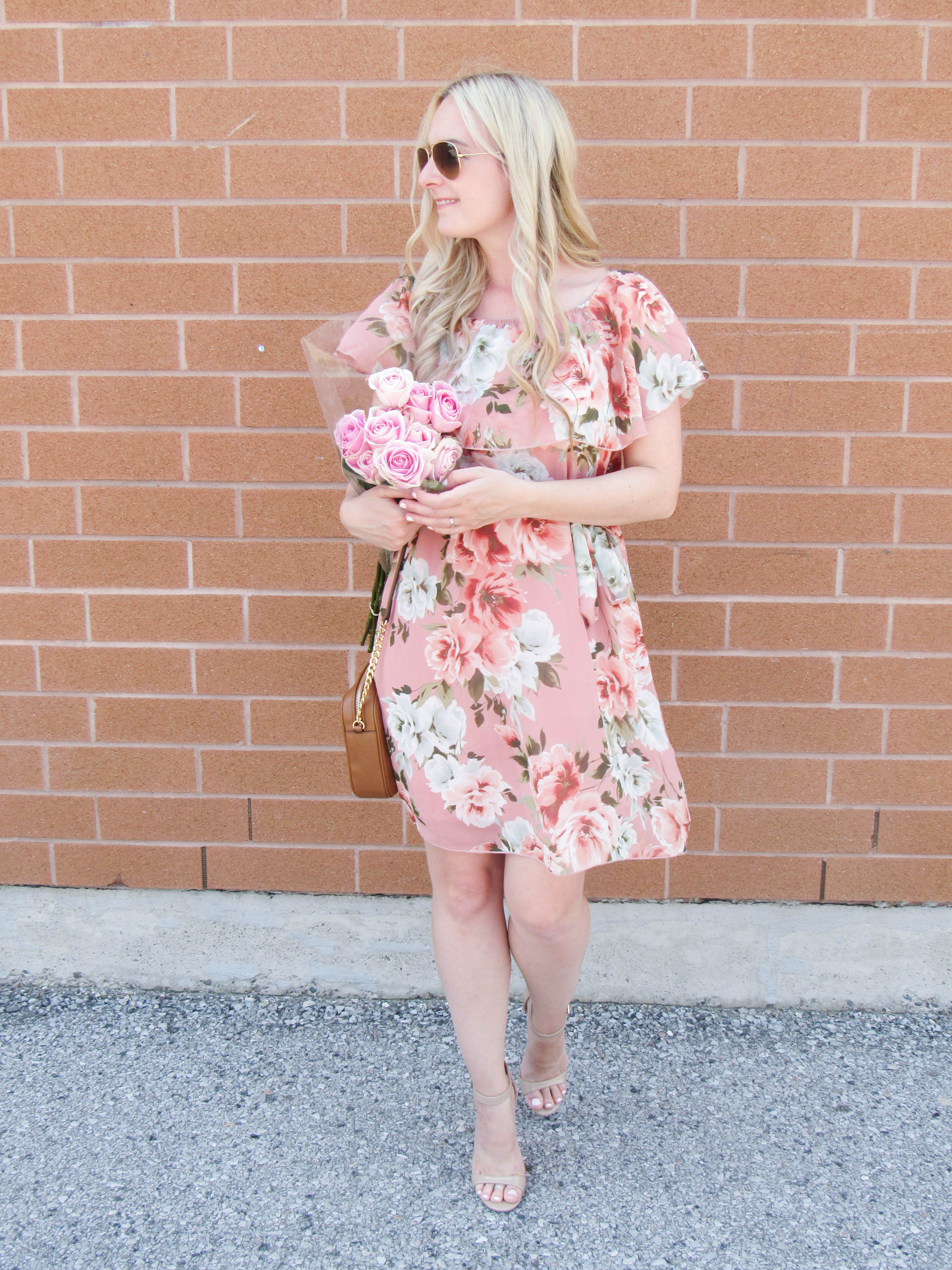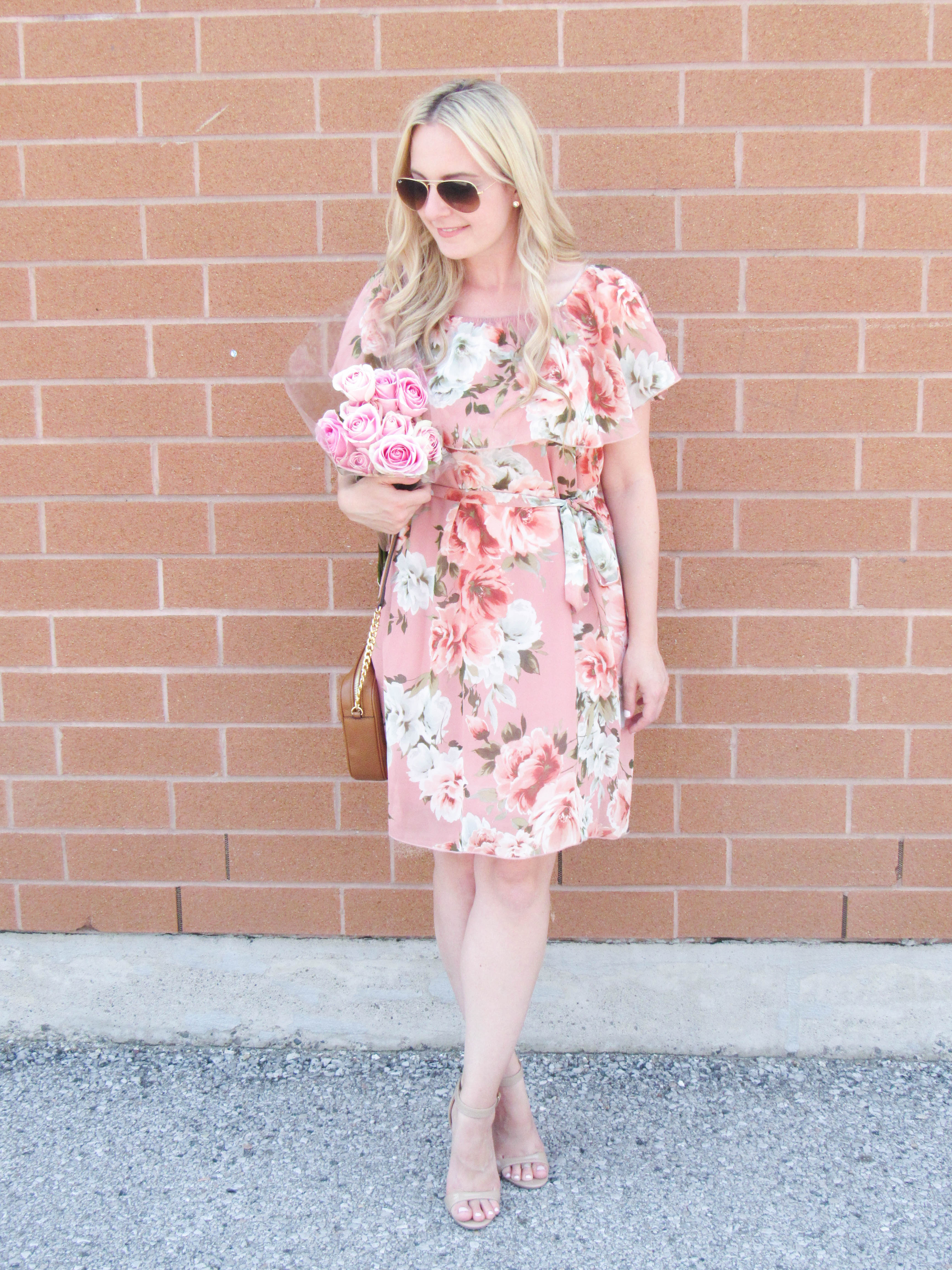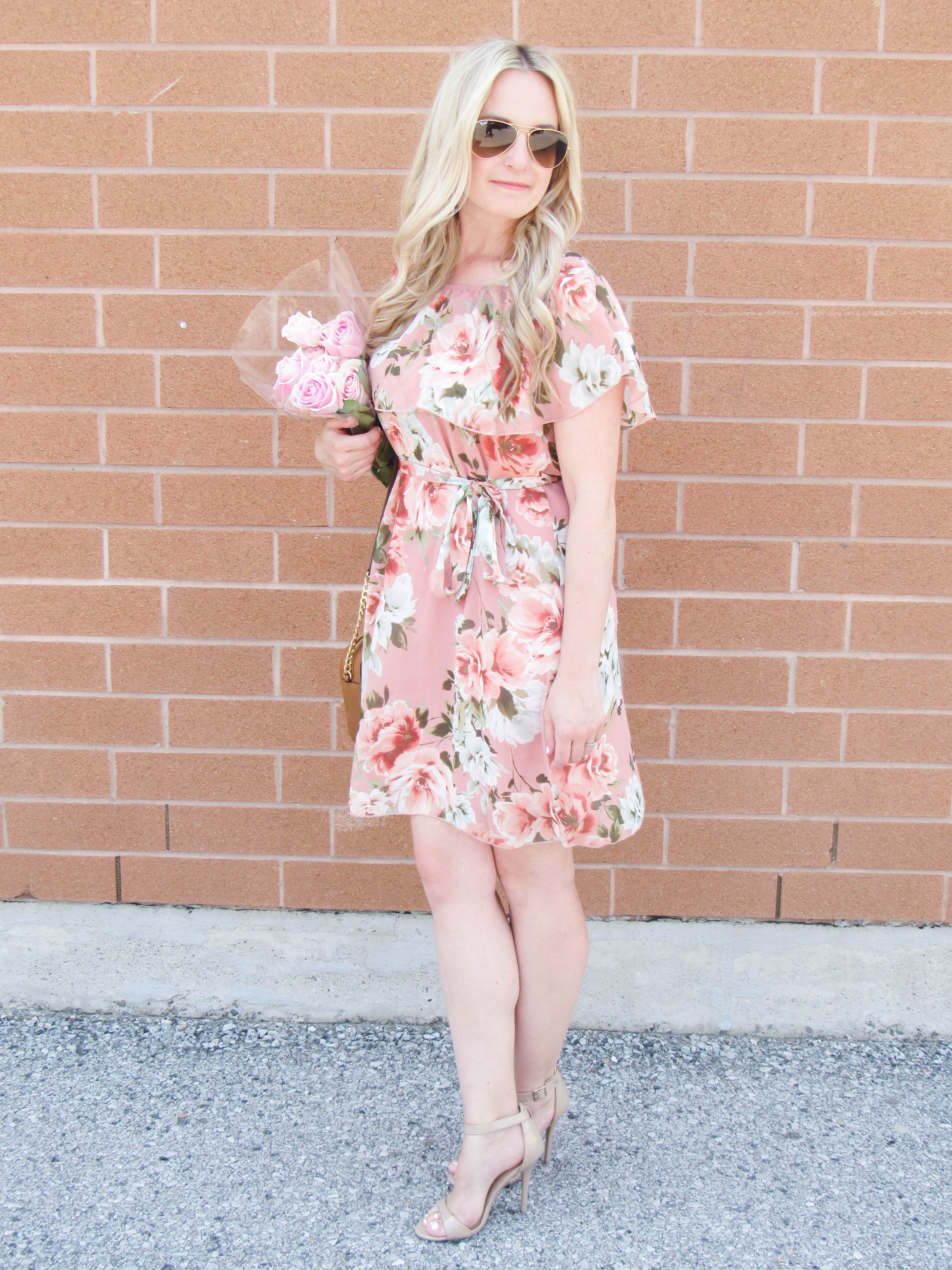 Dress- Ruthie Grace Boutique      Shoes- Target          Purse- Michael Kors (similar)       Sunglasses- Ray-Ban
This dress is absolutely stunning! How gorgeous is this floral print?! I am so in love with it. It's so elegant.  You can wear this dress two ways, off- the -shoulder, or on the shoulder. I chose to wear it on- the- shoulder, because it was a bit cooler out when I was shooting this look.
I am obsessed with the tie waist element that accentuates the waistline.  It's 100% polyester, so it's sheer and light weight, but it has a full lining, so it's not see-through at all. It fits true to size as well. I am wearing a size small.
Today was the last day of school for my son. He will officially be done SK. Makes me kind of sad. My little boy is growing up so fast. I see the grade ones at school , and they look so grown up! I can't believe that will be him in September. I took him and his friend out for lunch today since it was last day. They found out yesterday they are in different classes in September and they are both pretty upset. 🙁
Busy weekend ahead. Tomorrow is his birthday, so we are taking him out for dinner, and to a Blue Jay's Game. We also have a Canada Day party to attend to as well. Hope you all have a great long weekend!