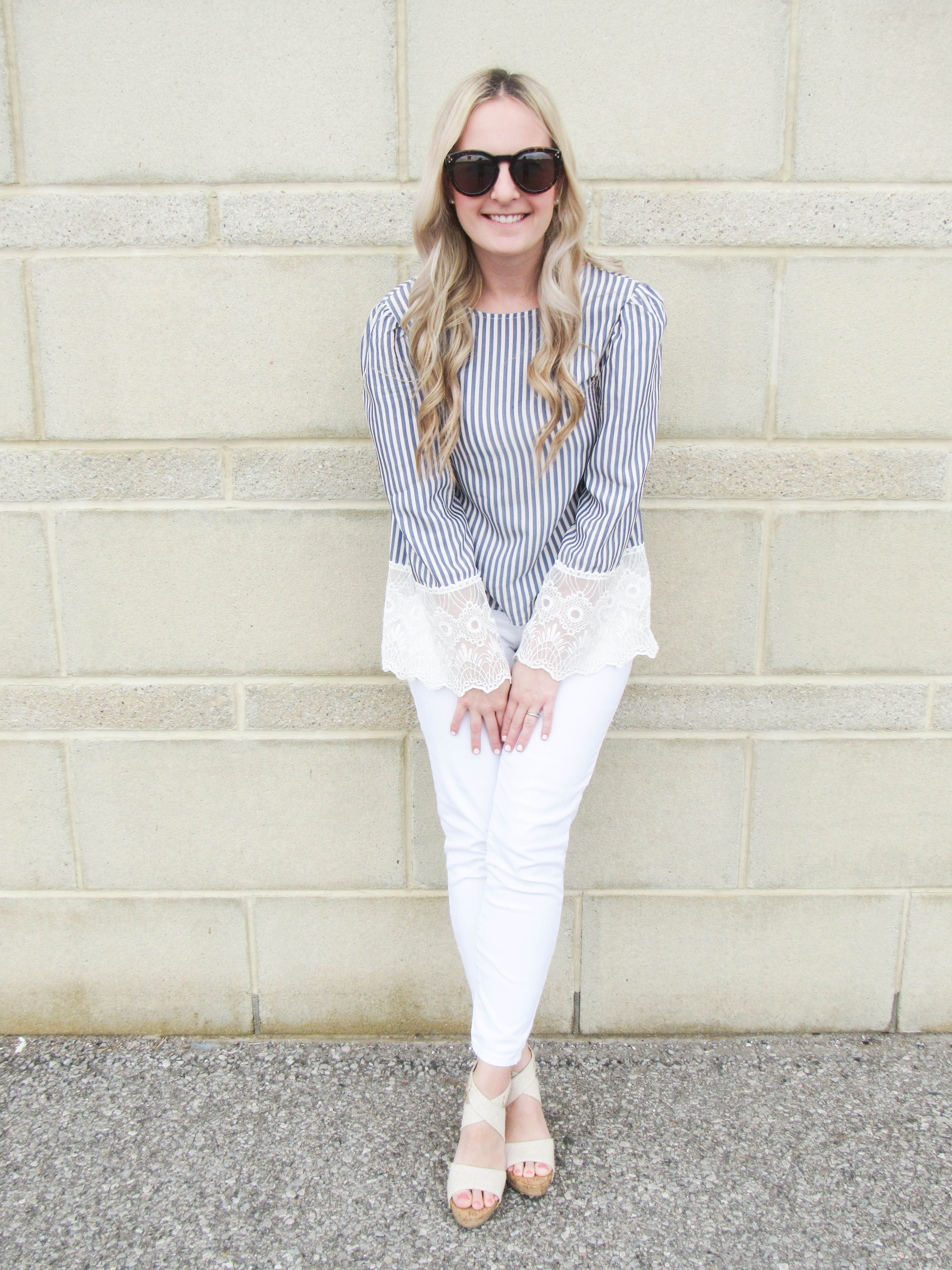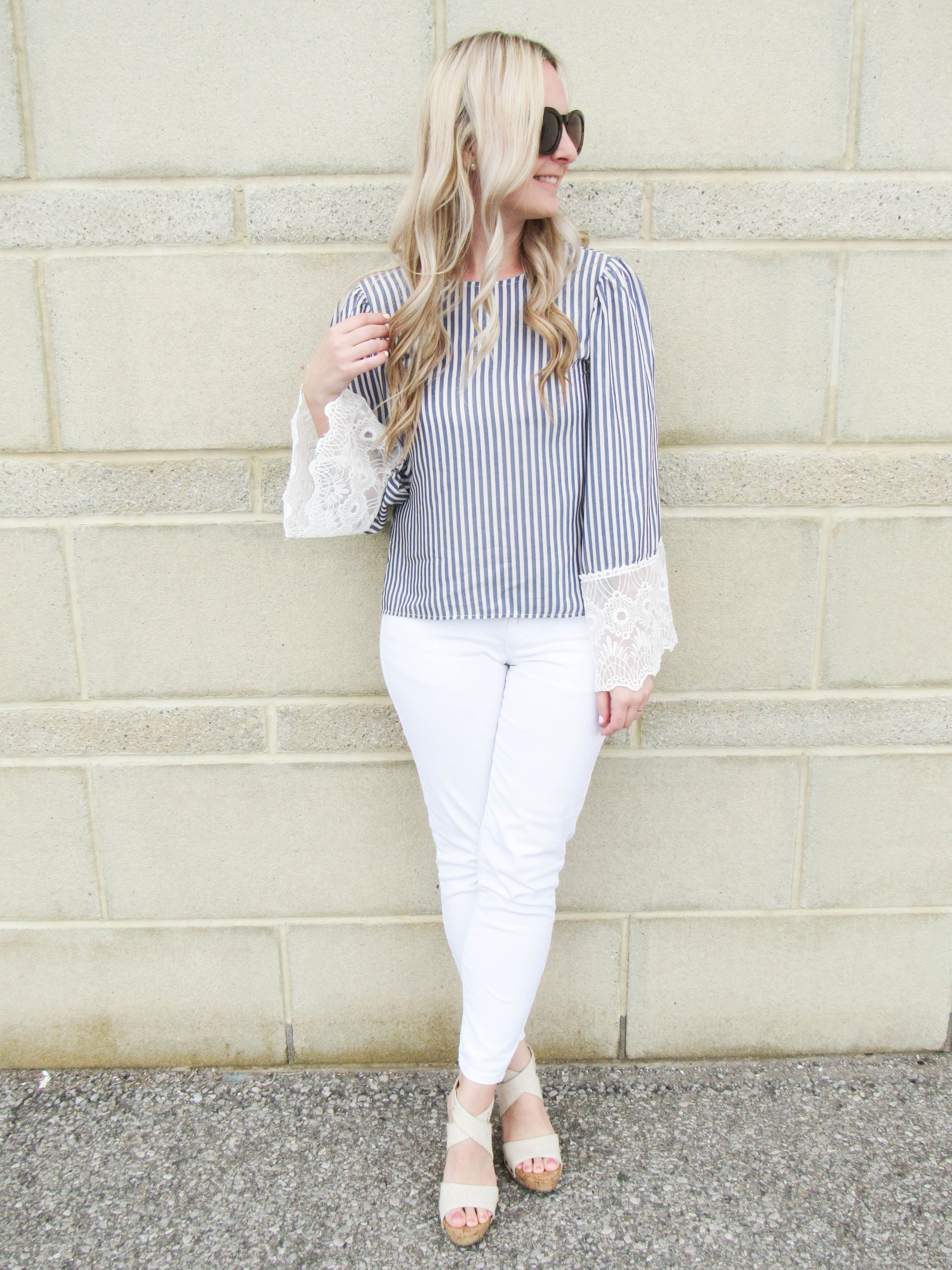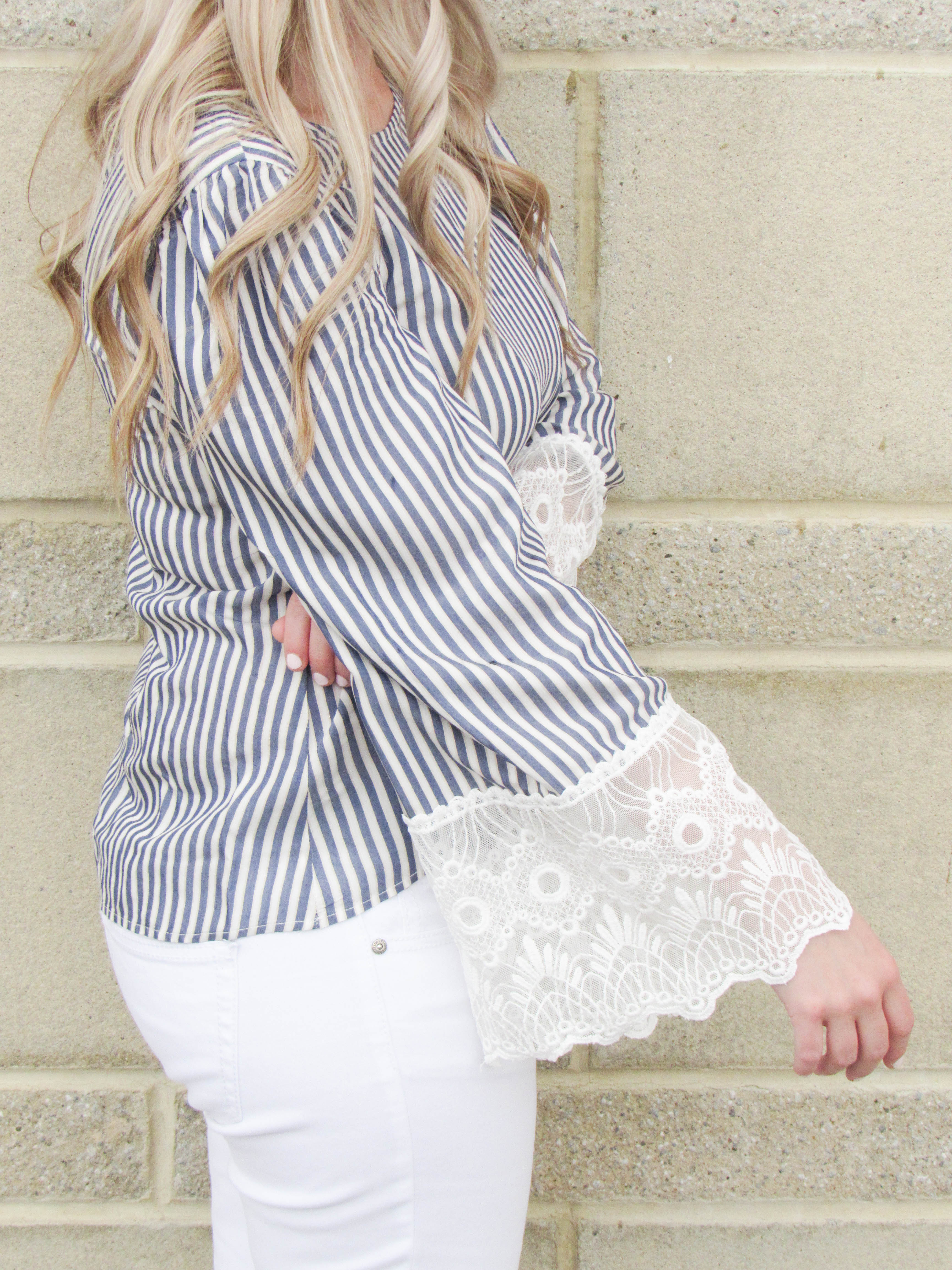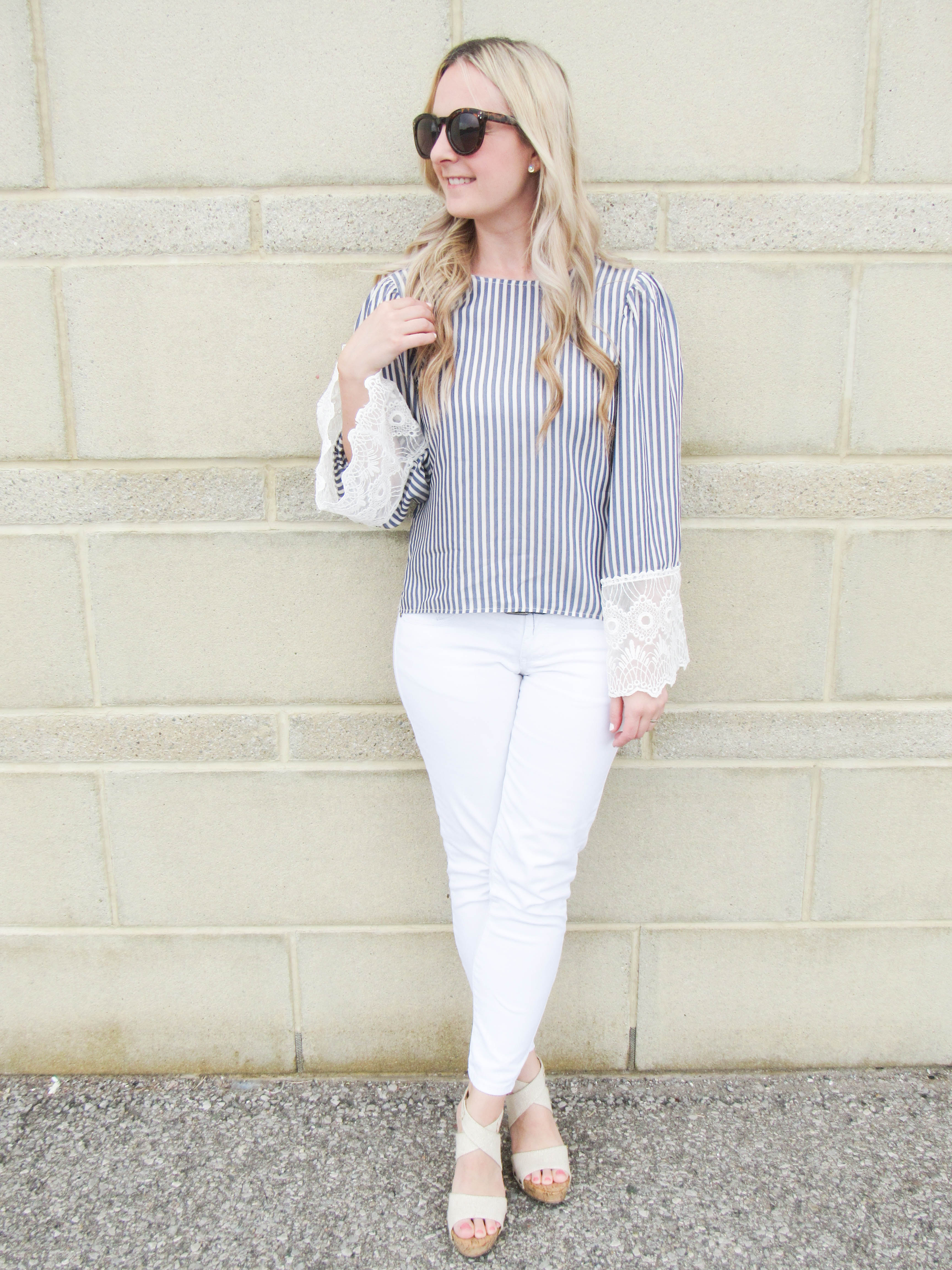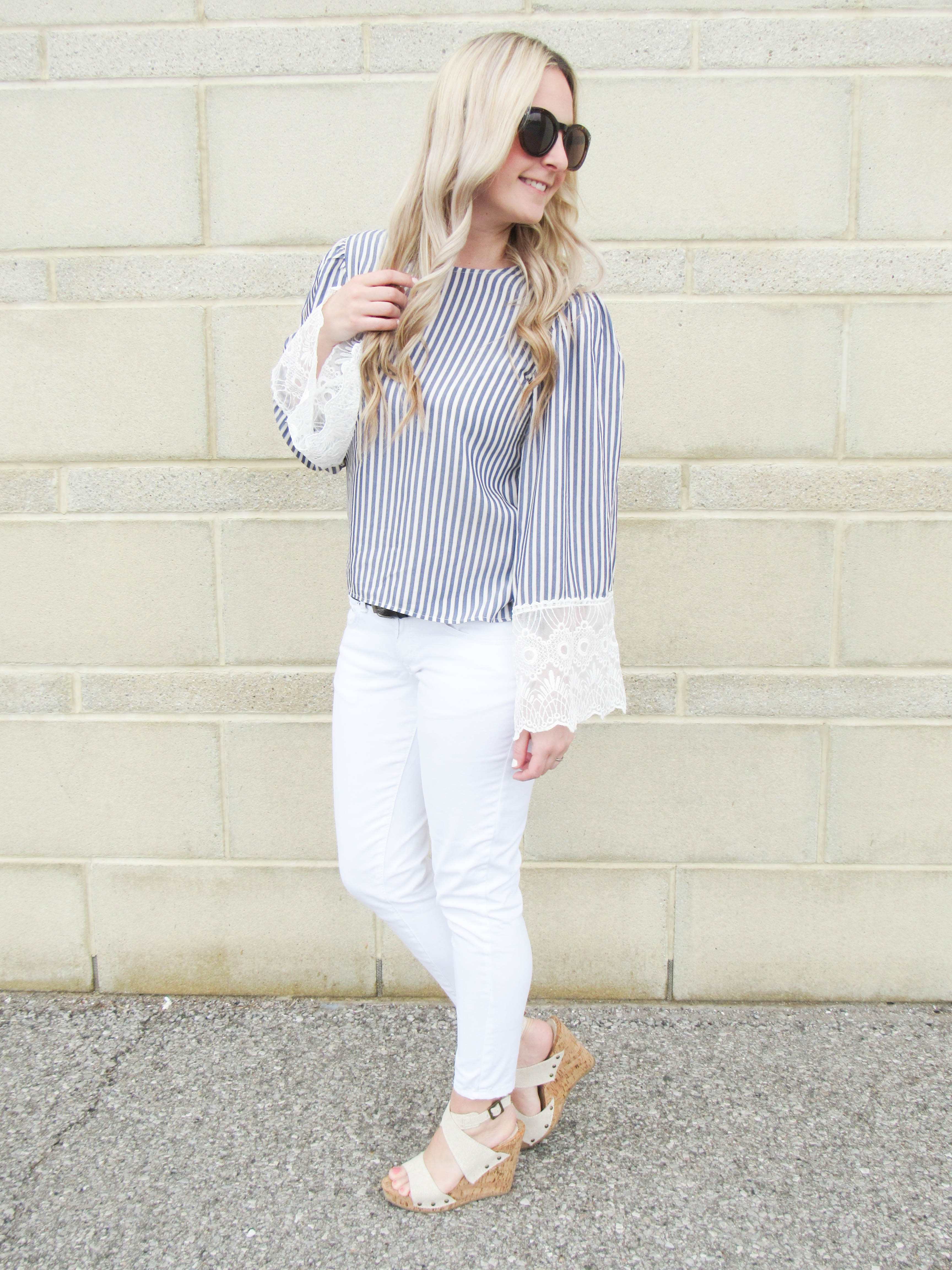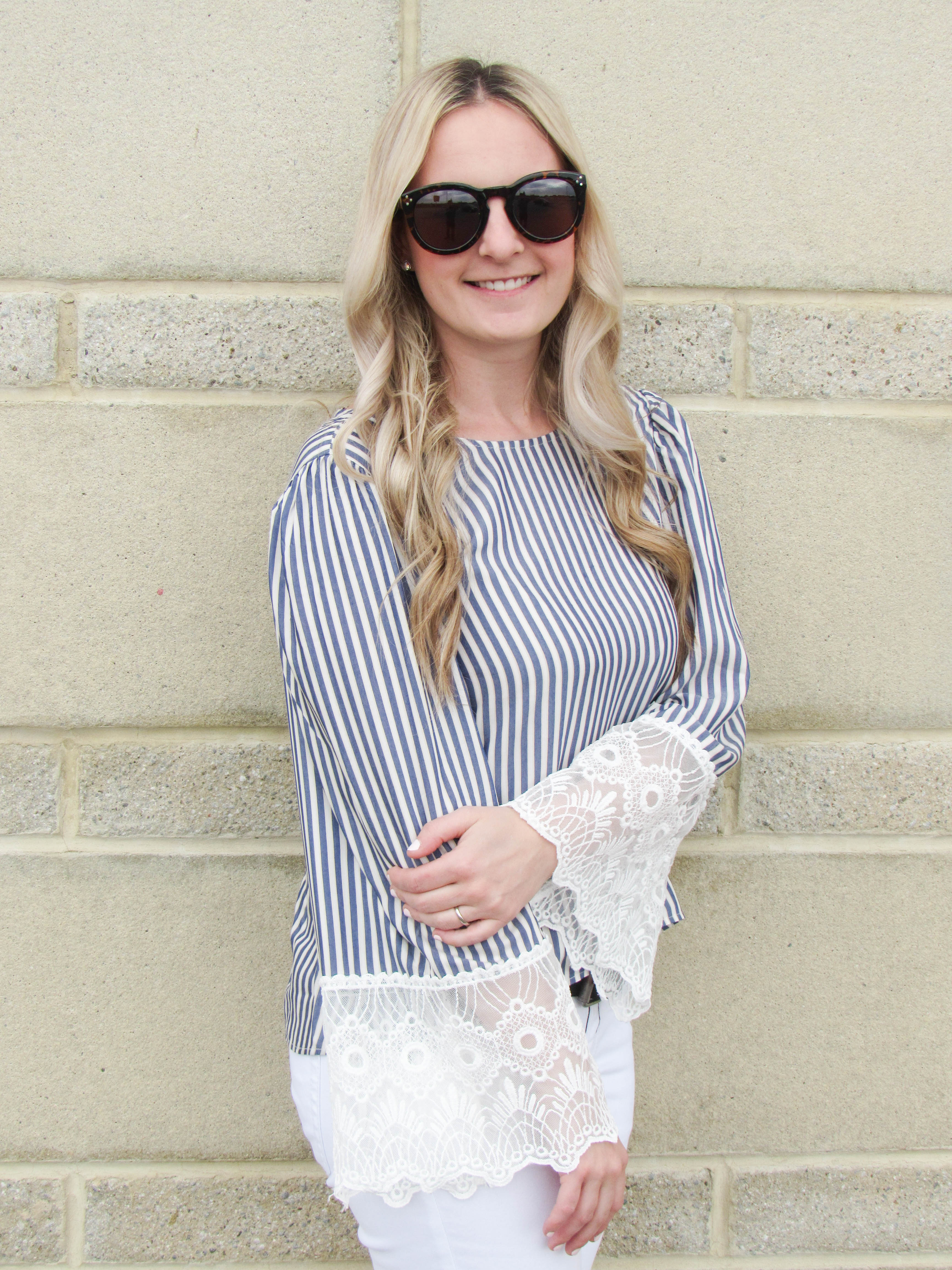 Blouse-  H & M         White Jeans- Urban Planet(old) Similar         Shoes- Marshalls          Sunglasses- Loft
I haven't worn a blouse in years, but when I saw this one on the mannequin at H & M, I knew I had to have it. I am obsessed with these wide sleeves, and the lace detailing on the cuffs. Aren't they amazing?! It totally makes the top. I totally forgot how light and soft a blouse feels on, I love it! I think I am going to start buying them more often.
I love a classic blue and white stripe, and then adding in some lace makes it a perfect top! I am wearing this one in a size 4. I like that it's shorter in the front, and a bit longer in the back. This blouse can be worn with white jeans, or even blue jeans.  I've worn it by paring it with my white jeans from Urban planet, and my beige sandals from Marshalls that I have been wearing so much lately. They are just so comfortable and match with everything!
This weekend is a long weekend for us, so we have been busy working on the outside of our house. We sealed our driveway Saturday, and today we are planting a few new bushes in our front garden.  We are also going to cut the grass and clean out the garage. Wish us luck doing all of this with 2 kids!