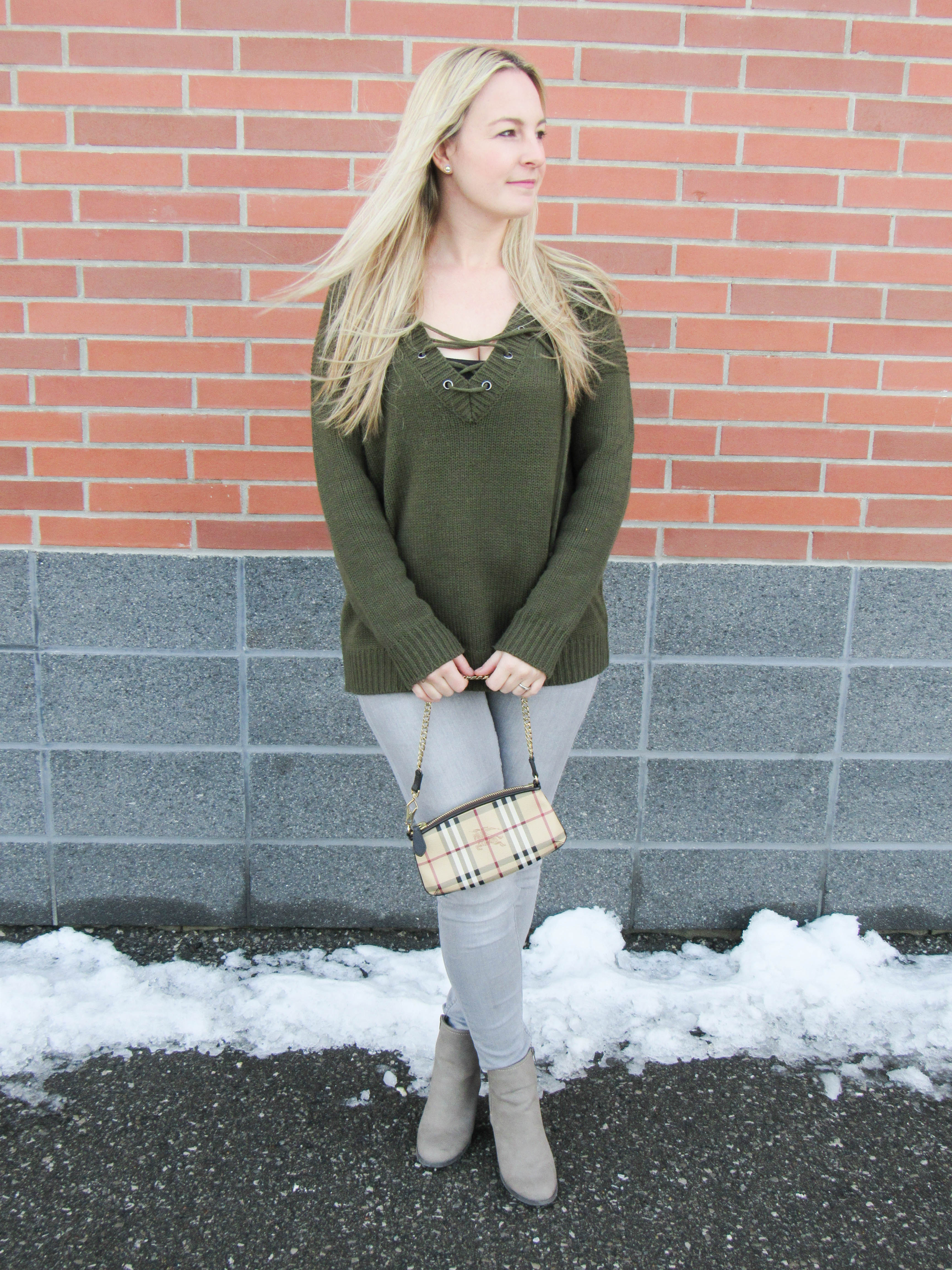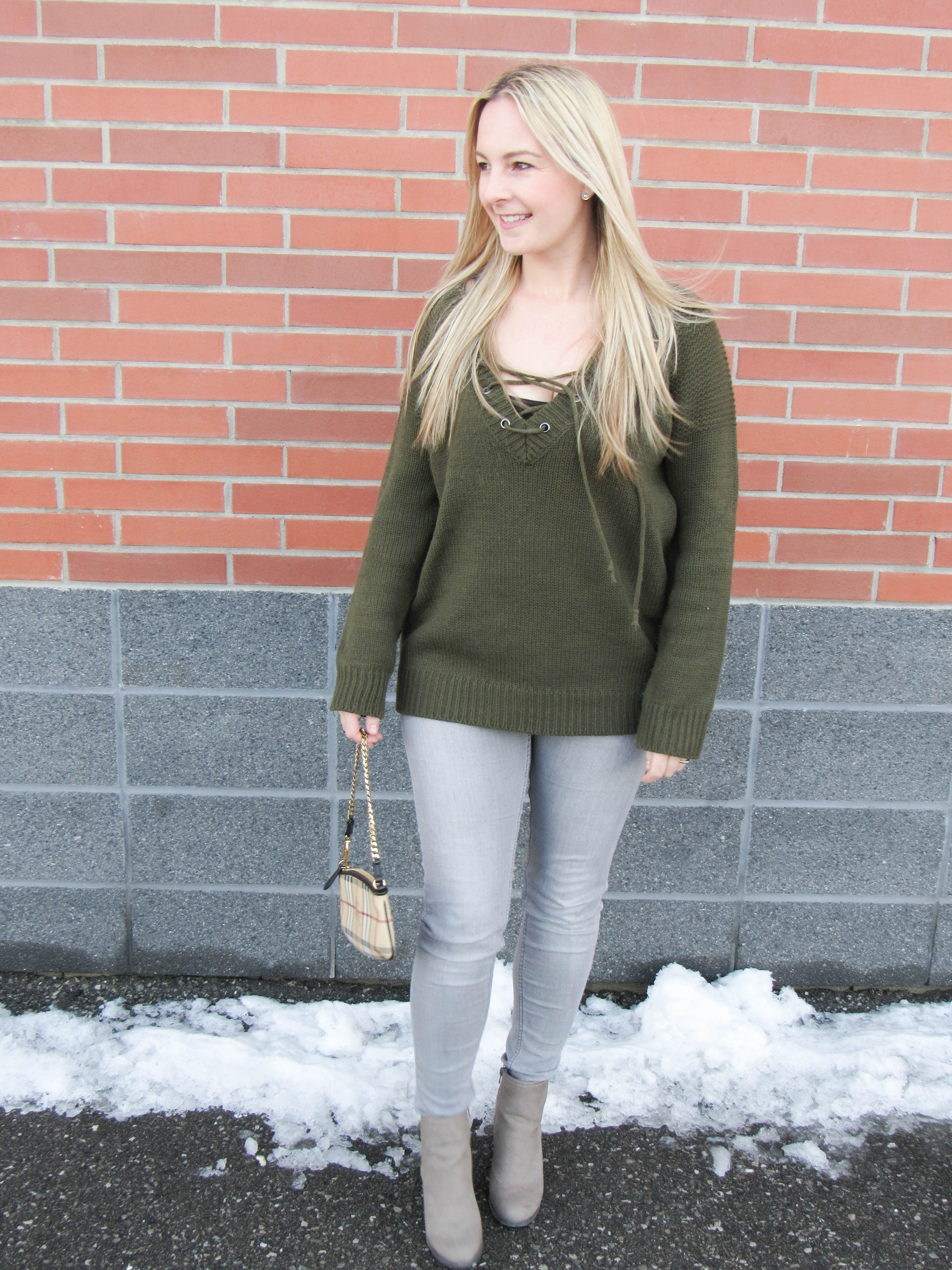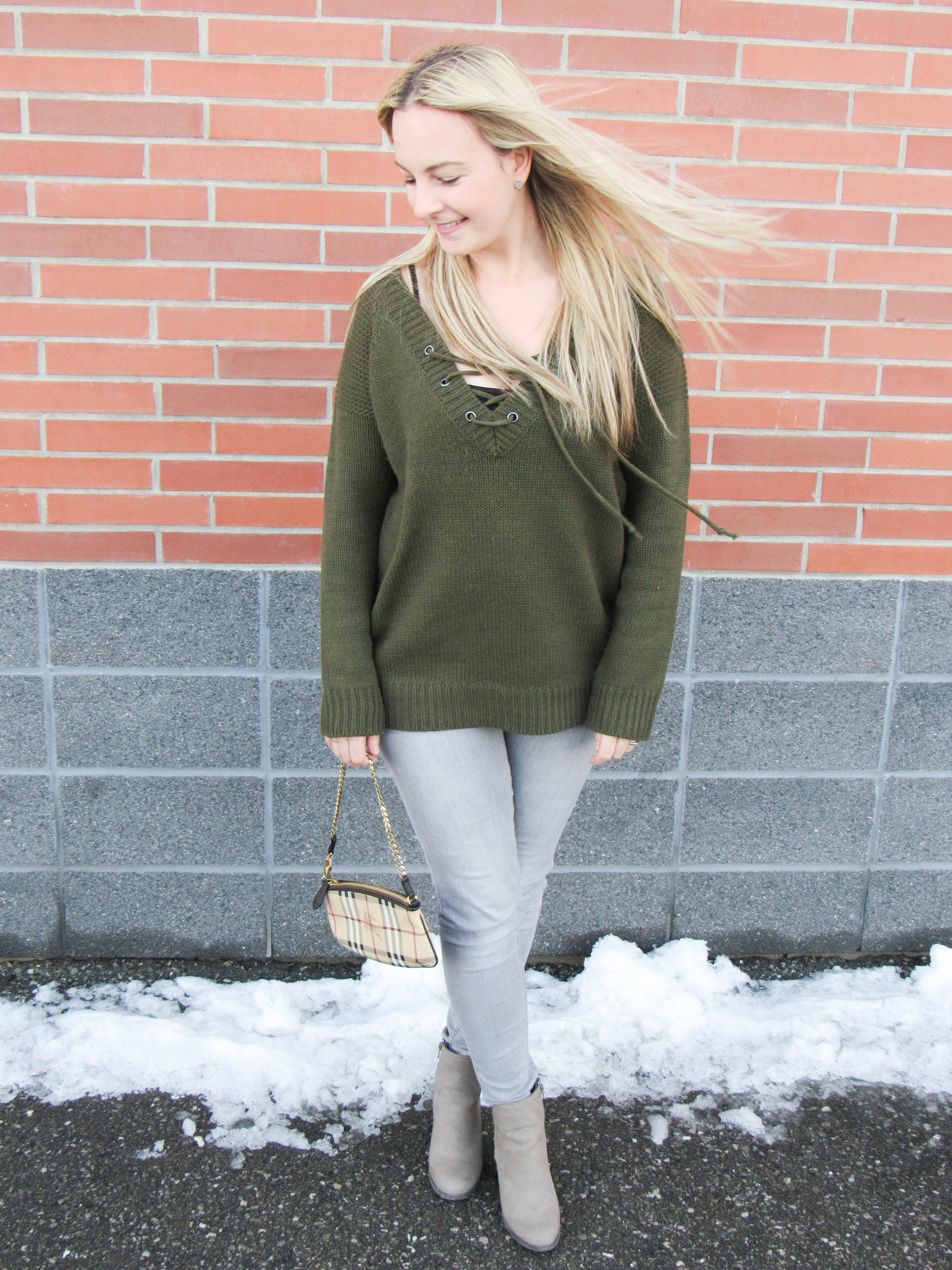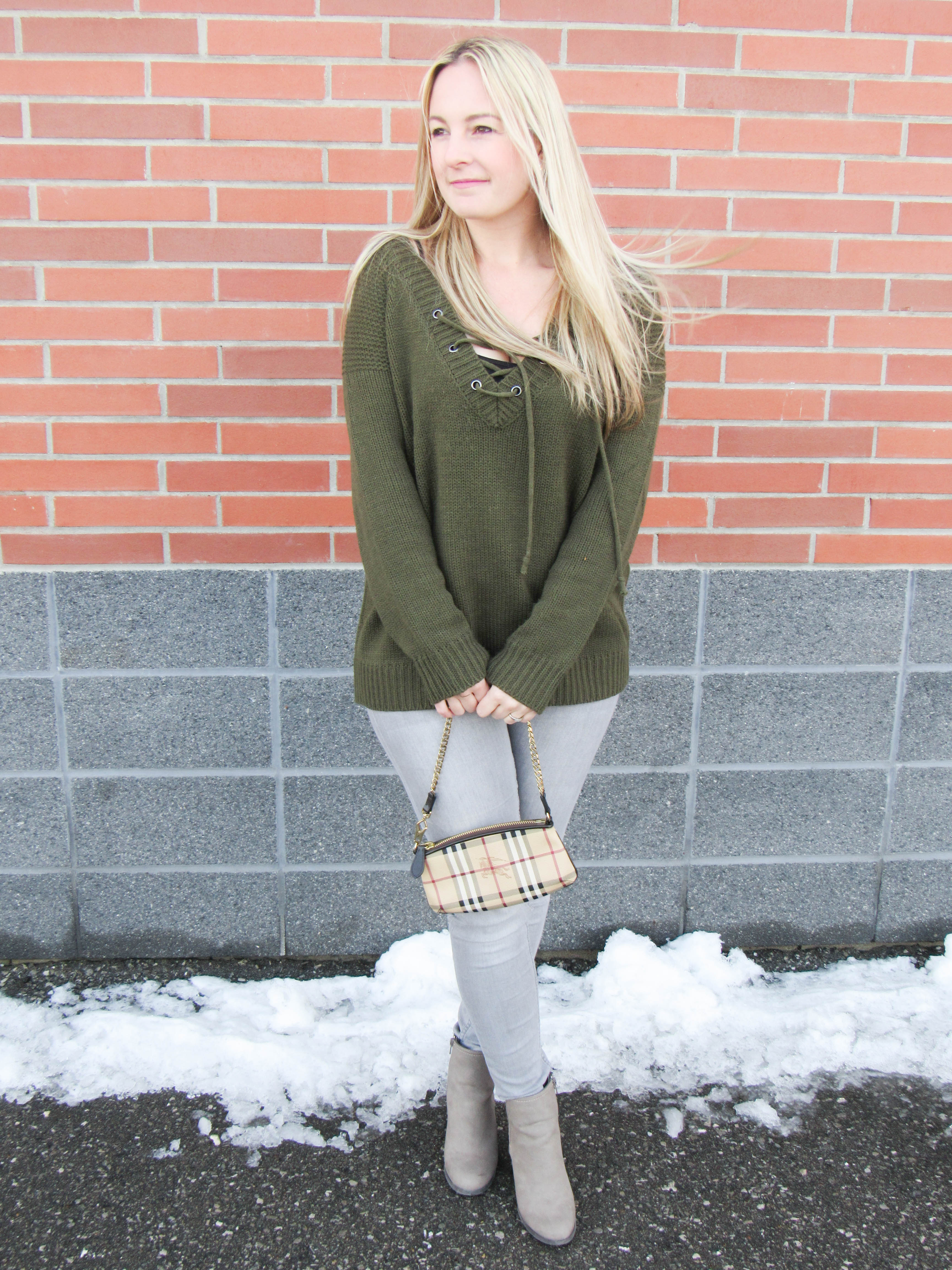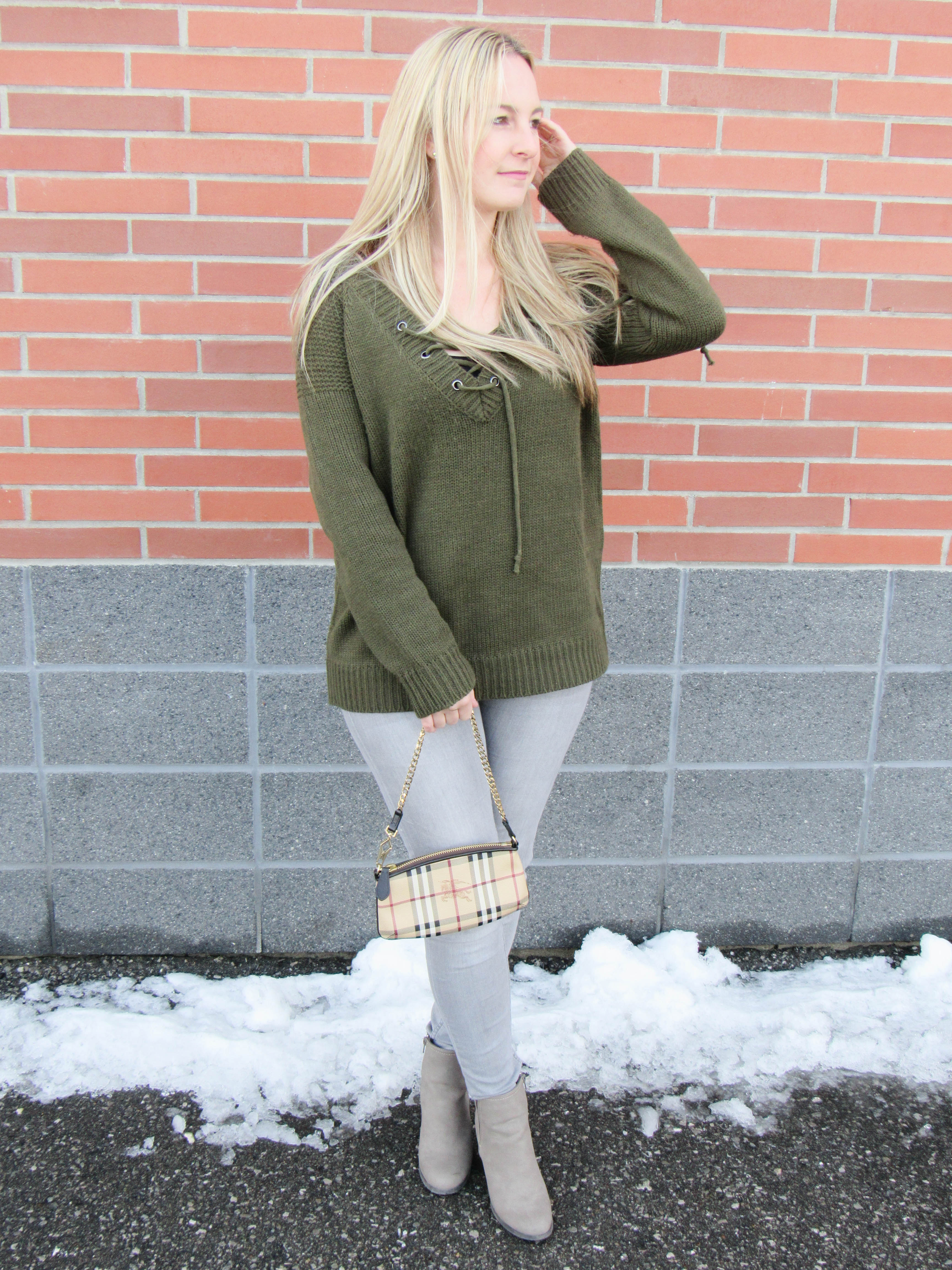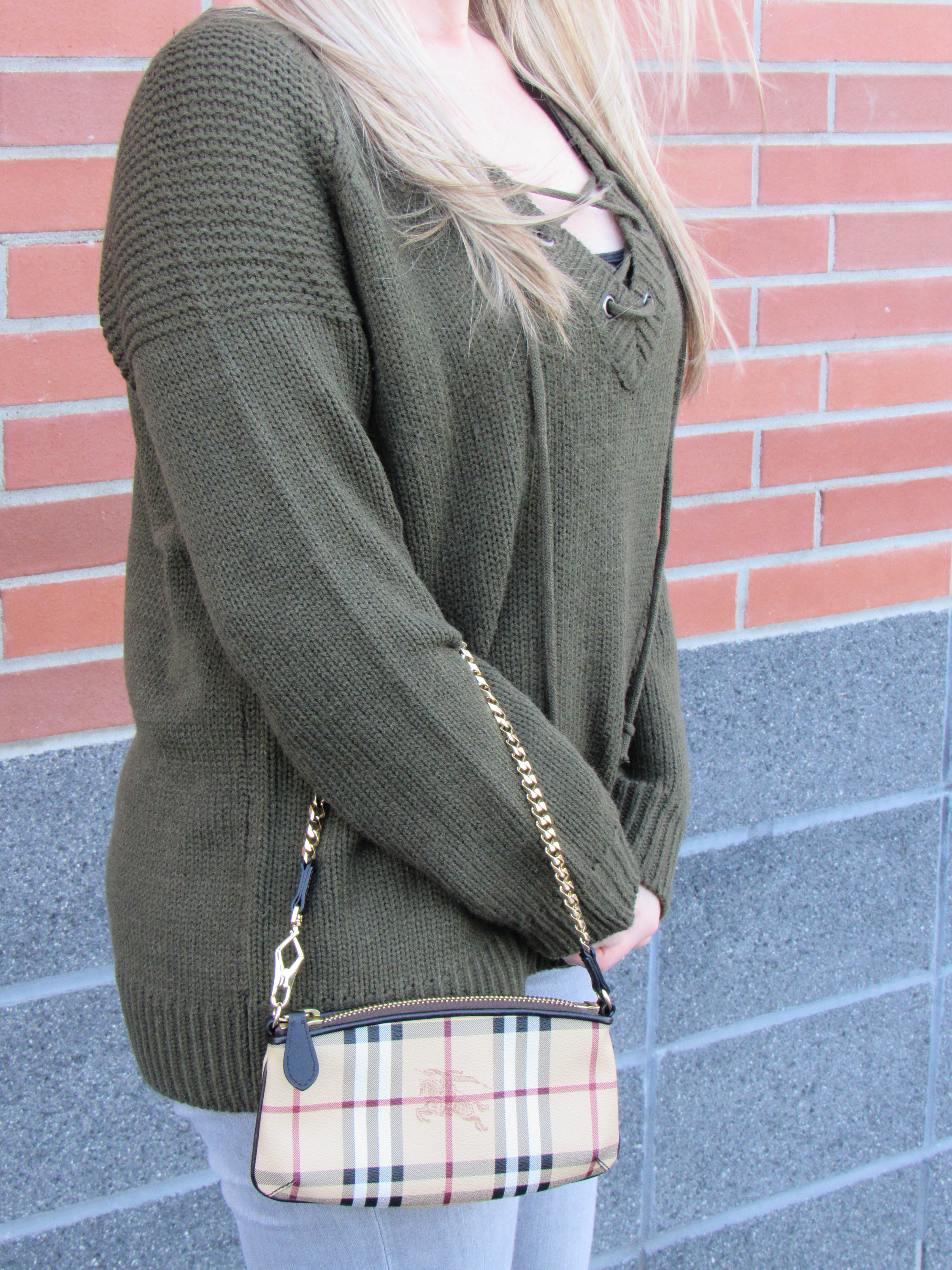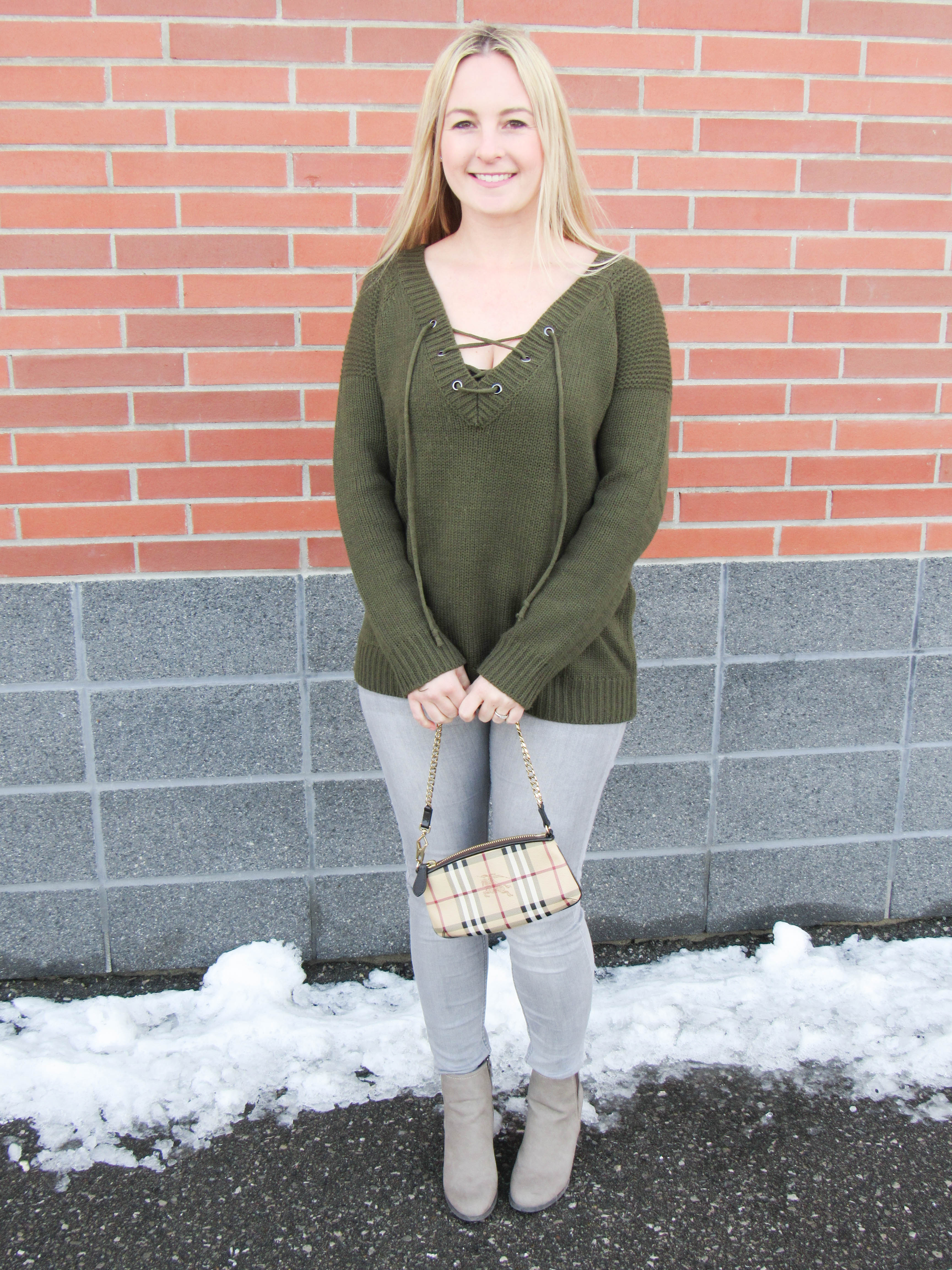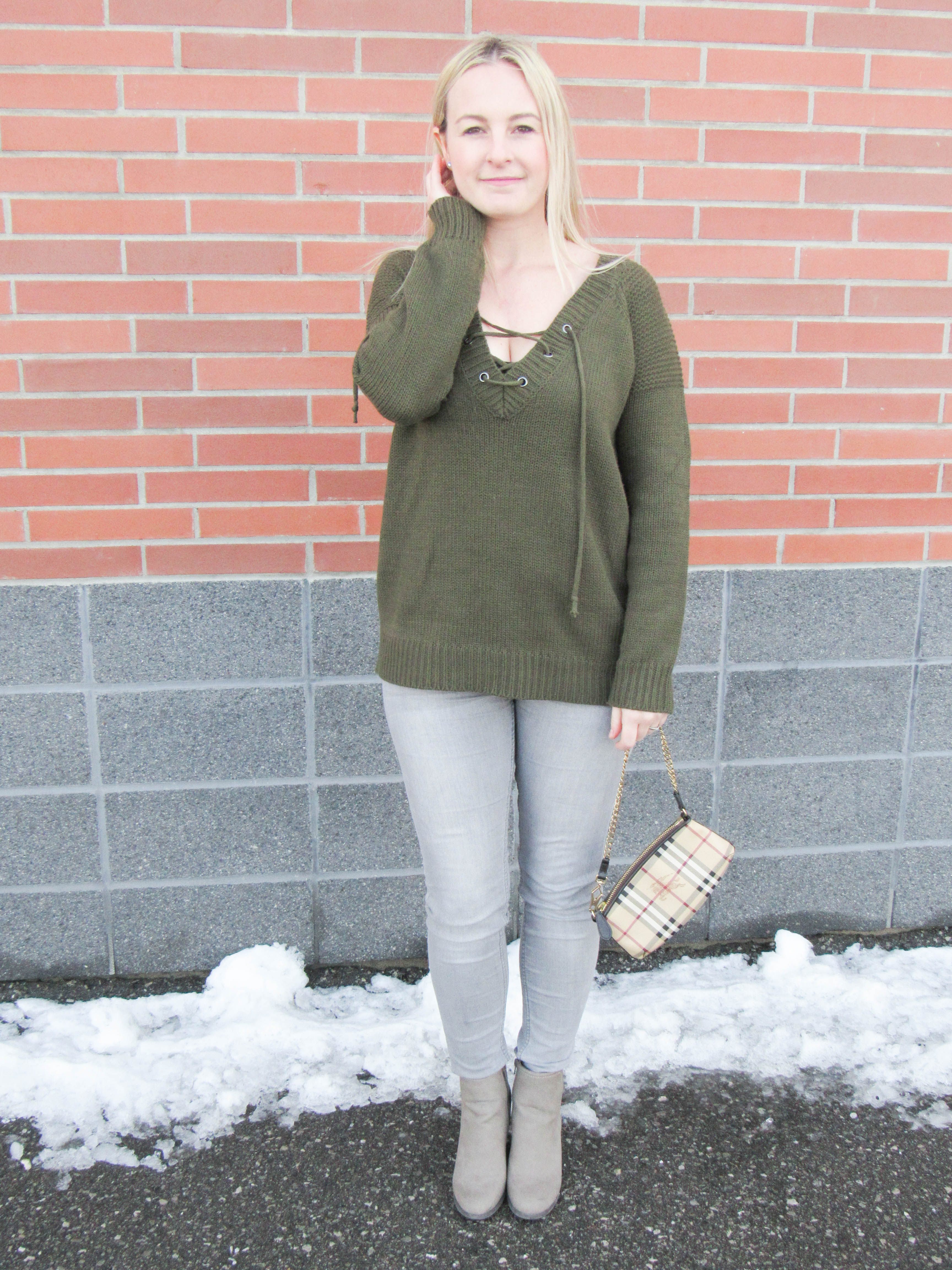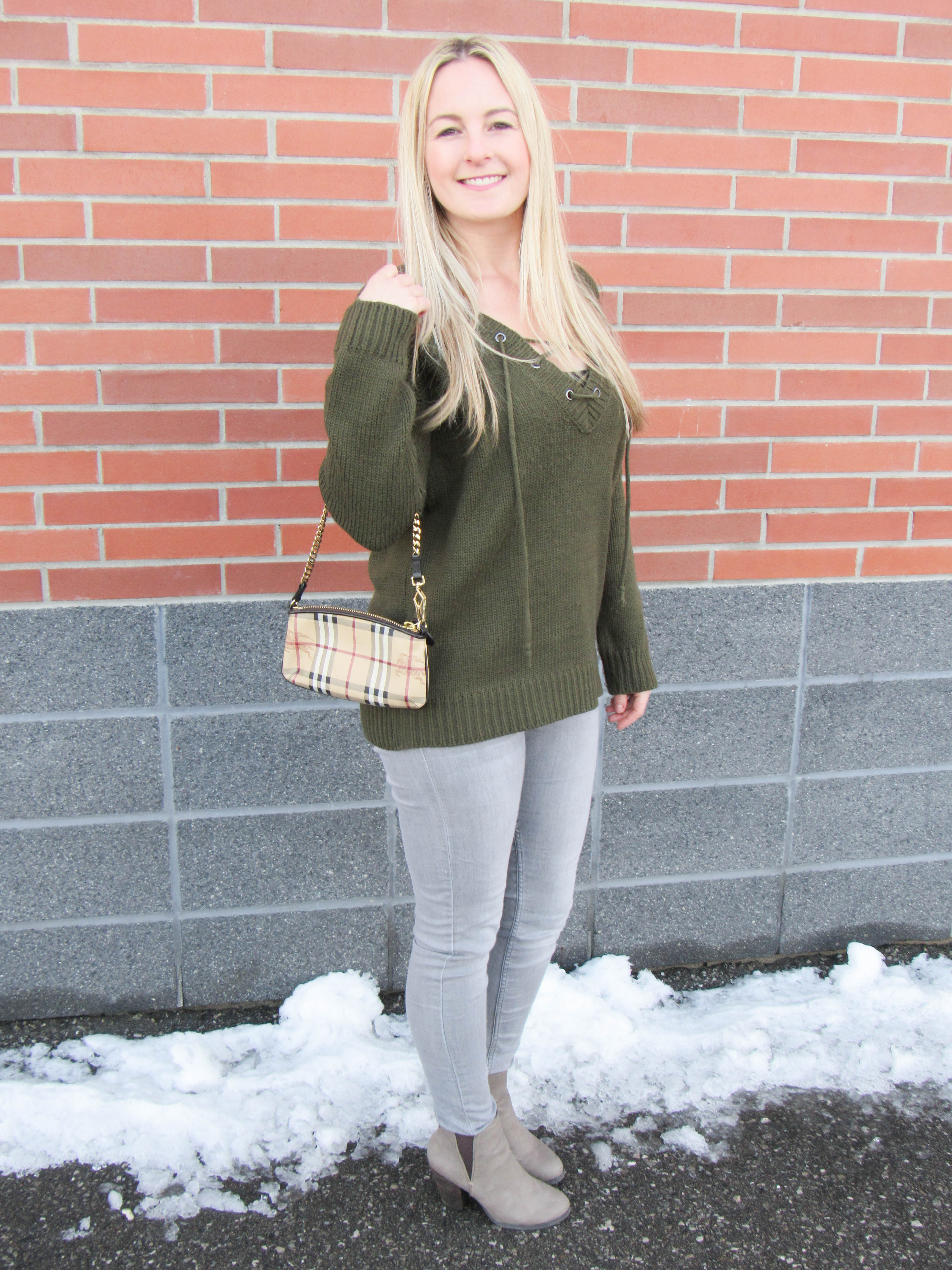 Sweater- Forever 21   /      Skinny Jeans- H & M    /   Booties- Call it Spring   / Purse- Burberry (similar)
I have been wearing this lace-up sweater a lot lately. I bought it in a medium, because I wanted it to fit loose and comfy. I added a tank top underneath it, because I found the lace-up v-neckline a bit low. I actually don't mind because I sometimes wear the sweater off the shoulder anyways.  You can never go wrong buying something from Forever 21. Their prices are very reasonable. I purchased this sweater at full price last month, but now it's on sale so grab it while you can!
I live in these H & M  skinny jeans. They have such a good stretch to them. My Burberry clutch is the perfect size. It holds my phone, credit card, ID, keys, and lipstick! Who needs anything else right?
Hope you're having a great week! I was pretty sick the past couple of days, but today I am feeling much better. Fingers crossed what I had is 100% gone, and my family doesn't end up catching it!