To give you a little background on this space previously – it was my office, and shoe closet. Being that we have a very tiny walk- in closet in our master bedroom, it just didn't fit all my shoes, so I ended up storing them in my office instead. I also hated that all my clothes didn't fit in the master closet as well. I had some in a dresser, some in our night tables, and even in some plastic containers under our bed. It was just getting ridiculous to find anything, so I decided to turn the office into my walk -in closet. That way everything was in one place and could easily be found.
Here is what the before looked like:
And….here is the AFTER!!
As you can see, I wanted everything out in the open so I could easily find what I was looking for each day. I didn't want my clothes and shoes to be hidden by any doors so I couldn't see what I have. I am so happy with how the space turned out, I just love it so much!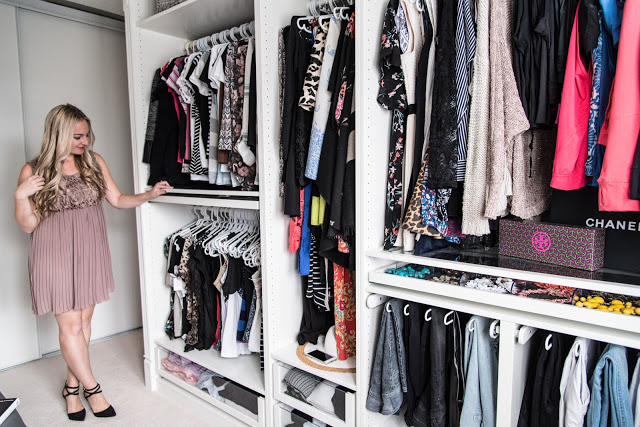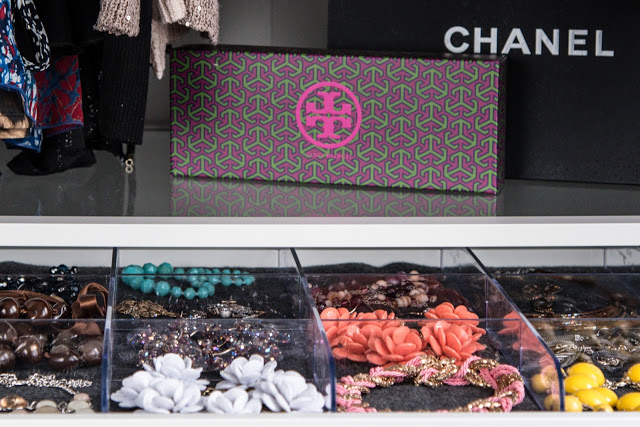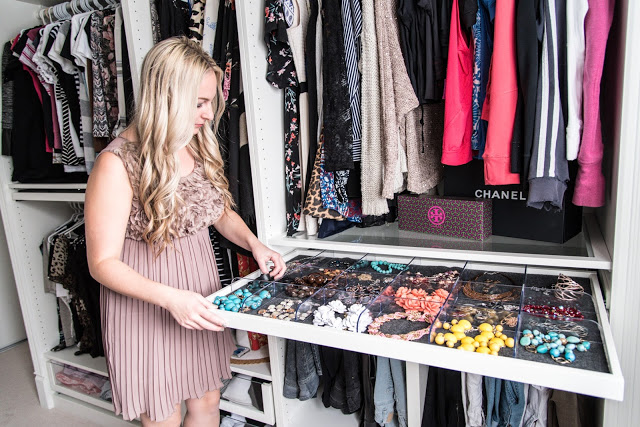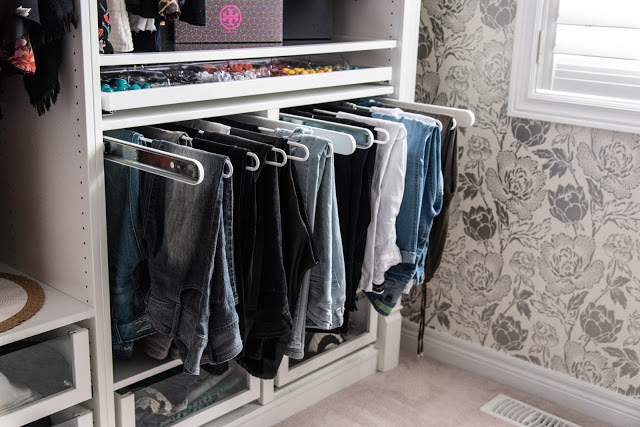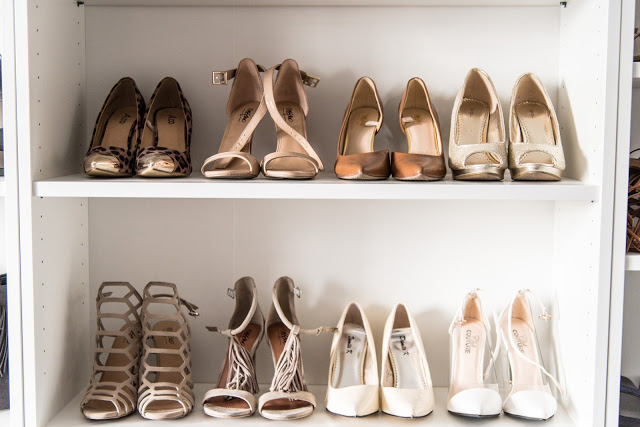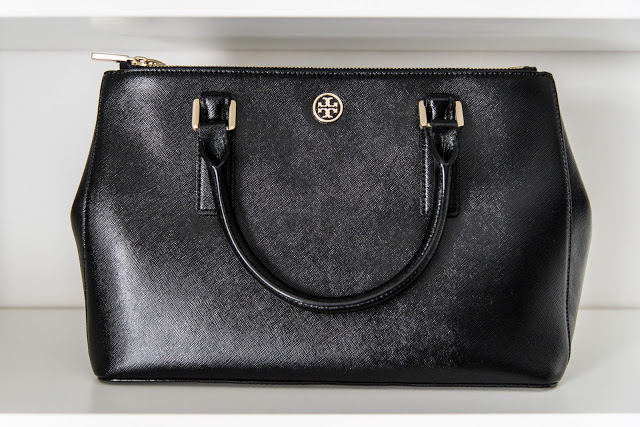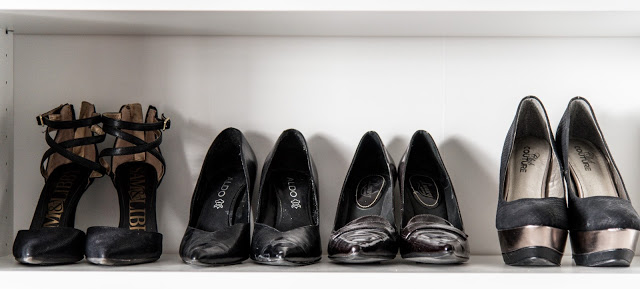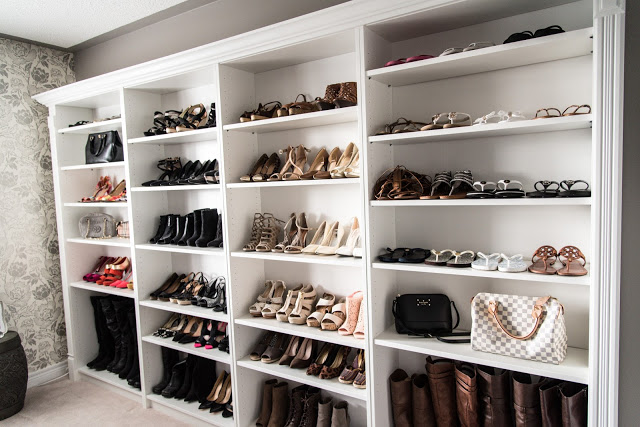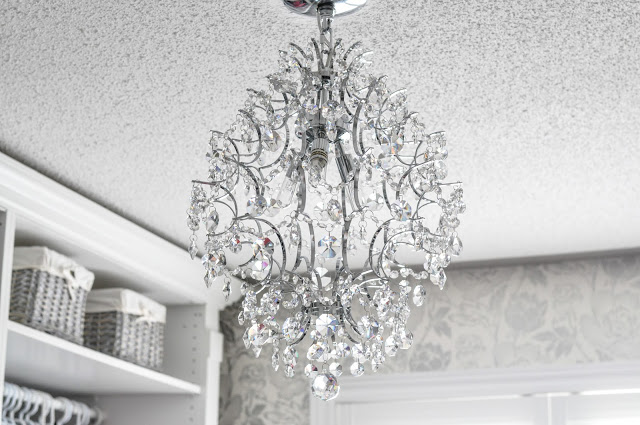 I also picked up this beautiful full length beaded mirror. What walk-in closet isn't complete without a mirror right?!
Homesense is one of my favourite stores to find home décor. I don't think I have ever walked out of a store without buying something
There you have it, my new walk in closet! What do you think?
Now it's GIVEAWAY TIME!