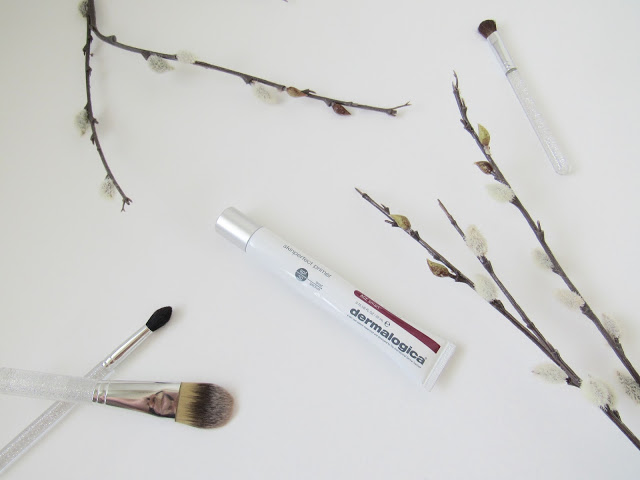 I was so excited to try the new Skinperfect Primer from Dermalogica for 2 reasons. 1- I have never used a primer on my face before – only on my eye lids for eye shadow. Number 2- I have been itching to try something from the AGE Smart line.
There is so much about this primer that I love. I couldn't believe how smooth it goes on and how light weight it feels on my skin. I also love that it has an spf 30 which is a huge bonus because my daily moisturizer and foundation has nothing. (I know, that's terrible)
Being that the primer is part of the AGE Smart line, it's acts as more than just a primer as it's treating the signs of aging too. It's brightening my skin, and smooth's away fine lines.

To apply it is simple. First, I make sure I wash my face and add my daily moisturiser. Next, I apply a small amount of the Skinperfect Primer all over my face and neck. Then I add my foundation. Or if you wanted to wear it alone, you can as well. It's tinted and has pearl powder so it gives you a beautiful glow.
I absolutely love the look and feel of my skin from using this product. My foundation goes on so much smoother now, and gives me such a flawless look.
For more information on the Skinperfect Primer, you can visit the Dermalogica website
HERE
I was provided this product for review but all opinions are my own.