I have always wanted to stay at this hotel because I have been there for previous events, and I knew they had an awesome roof top pool and lounge. I think they have the best view of the skyline in the city- hands down!
As soon as we walked into the hotel we were greeted by the valet drivers and front desk. The lobby was very pretty, and has a nice bar off to your right where we stopped for a drink.
All the staff was always super friendly and very helpful. They knew it was my birthday and surprised us with this gorgeous suite, and even had a bottle of wine and a hand written note waiting for us.
I have never been in a hotel room this huge before. It was awesome! It had a living room, dining room, kitchenette, 2 washrooms, and a master bedroom. It was a corner room, which had floor to ceiling windows that brought in so much light.
The living room and master bedroom had 2 massive TV's and even 2 phones. There was also an in-room safe, huge closets in the master, complementary wifi and a work station.
This kitchenette had a breakfast bar that seated 3, a Nespresso machine, and a gourmet mini bar.

The master bedroom had a king size bed with custom sateen linens. The master bathroom had double sinks, a separate water closet, heated floors and marble everywhere!
If you're impressed with all of this so far, wait until you see the pool!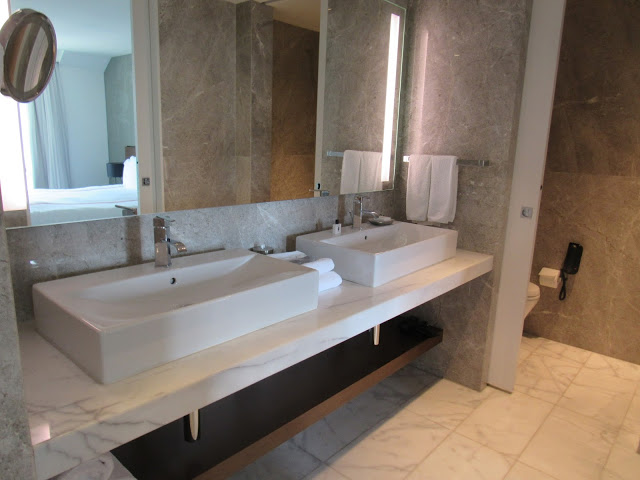 As soon as we got settled in our room, we headed up to the roof top pool. We couldn't have asked for better weather to swim and lay by the pool. It was such a hot day.
How gorgeous is this view?! It's just a perfect view of the Toronto skyline. The 40 foot infinity pool was quite spectacular as well. I have never been in one before, so I was pretty excited.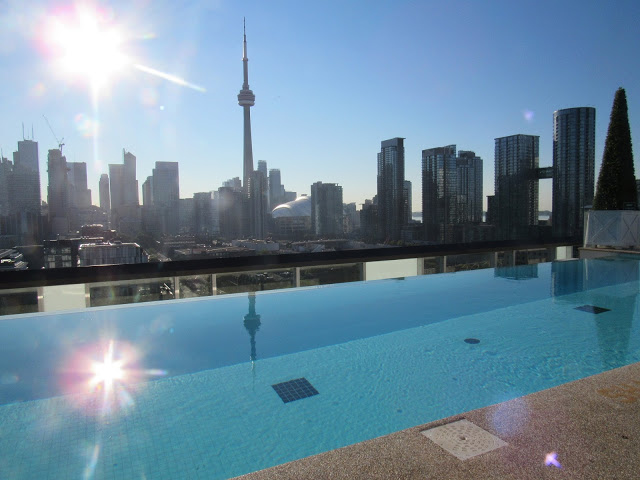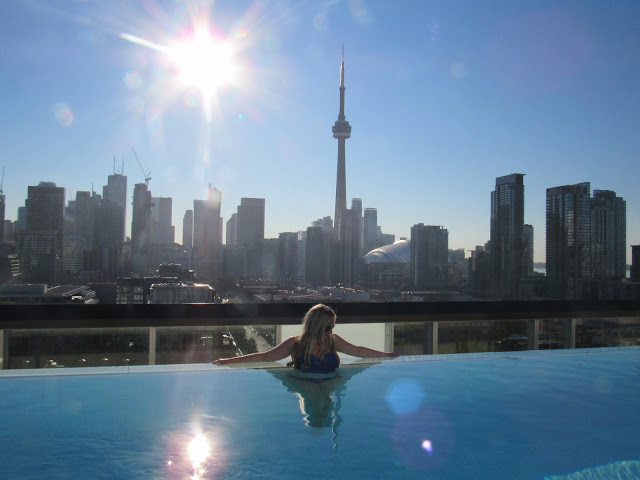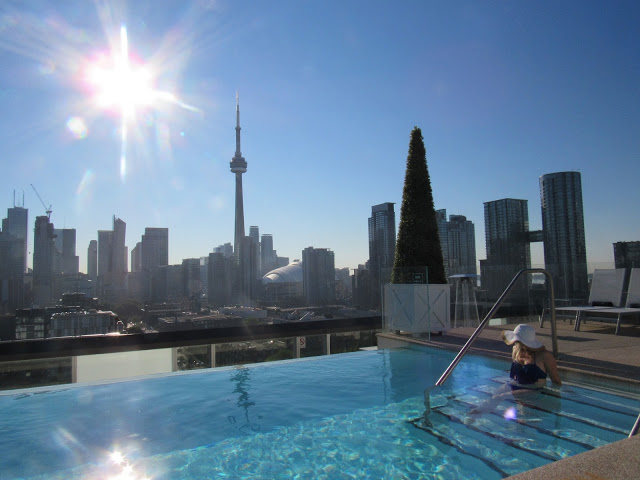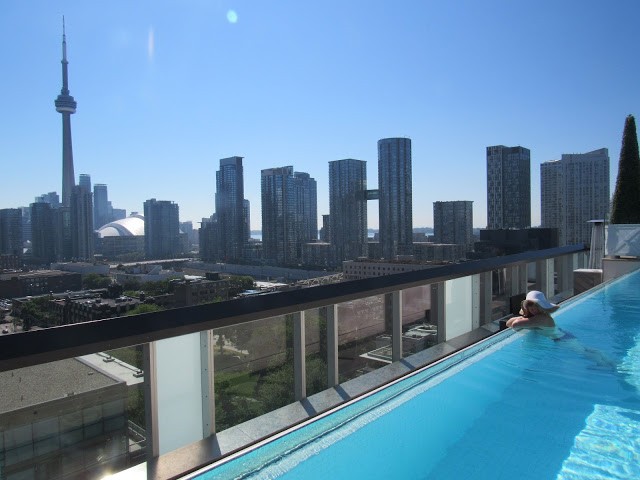 We spent the afternoon hanging out relaxing at the pool, and then we got dressed up and went out to dinner. Once we got back to the hotel, we went up to the roof top lounge for some drinks, and to enjoy the beautiful view at night. The roof top pool and lounge is only available to guests and members which I loved. I feel if it was open to the public it would of been way too busy and over crowded.
Once the temperature got cooler, they put on these beautiful heaters. The roof top lounge is so comfy. They have a ton of outdoor couches with tables and a great bar menu with a wide selection of drinks and snacks. 
We had such an amazing time at the Thompson Toronto. It was so nice to just sit back, relax and enjoy each others company. We'll definitely be back!