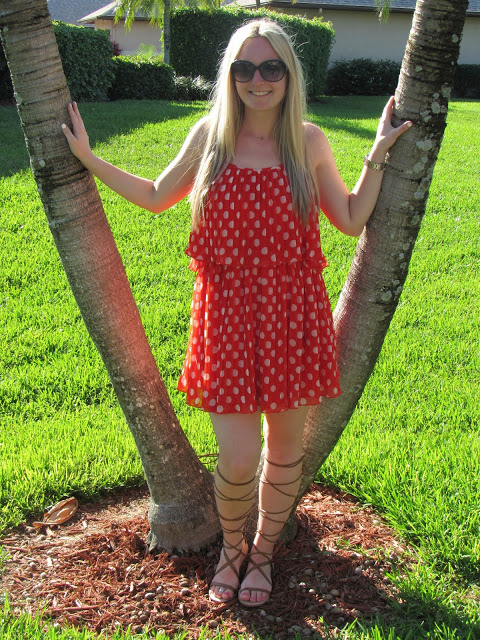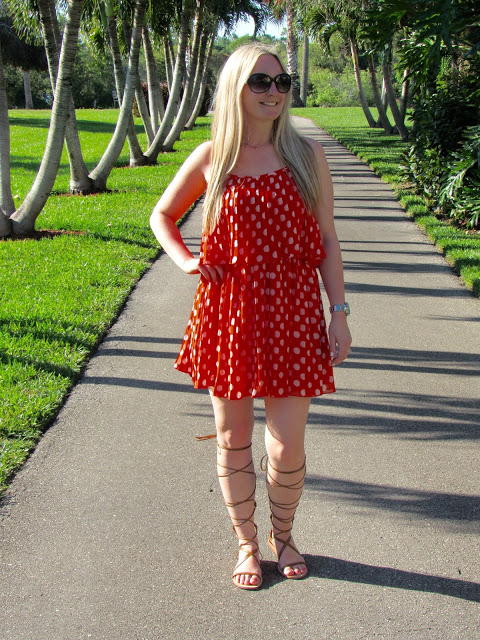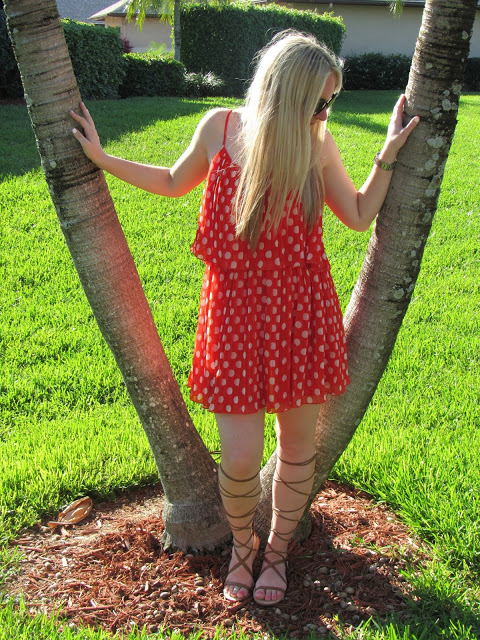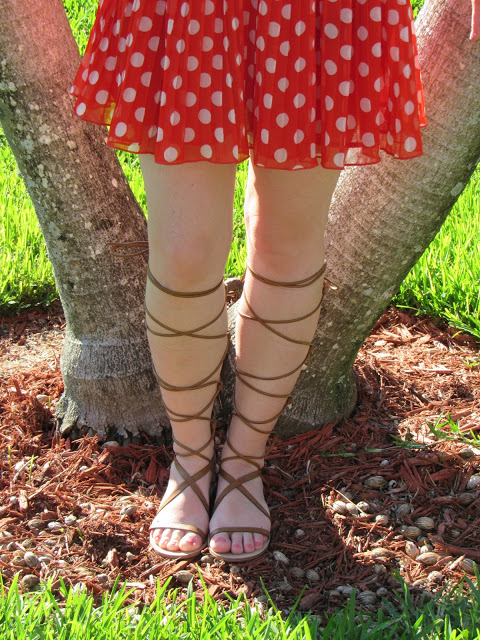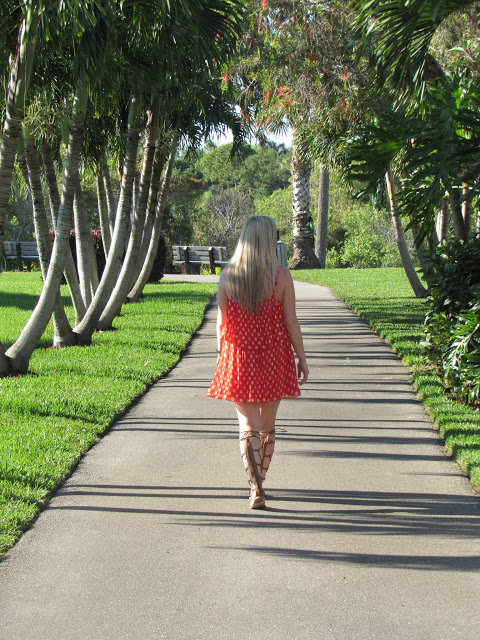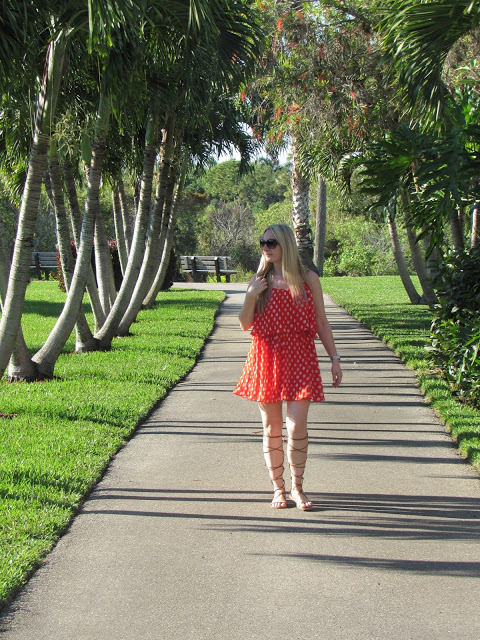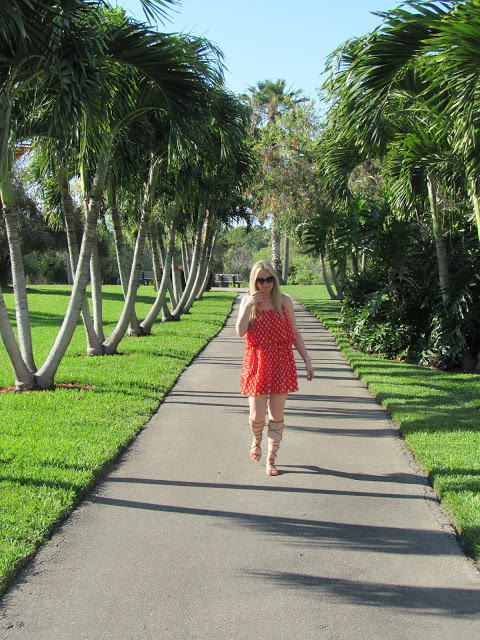 Dress- Forever 21 (Old) Lace-Up Sandals – Forever 21 (New- Sold Out)
For my trip to Florida, I picked up these cute beige lace-up sandals at Forever 21. Now that I am back and writing this post, I can't believe they are already sold out. That was fast!
I paired them with this orange dress, with white polka dots that I got from Forever 21 a couple of years ago. I am not going to lie, they do take a while to put on, but they are very comfortable, and I love them so that makes up for it, lol. I have a few other dresses in my closet that will go perfect with these sandals, so I think I will get a lot of use out of them this summer.
I linked a few similar ones down below since these are currently sold out. Who knows, they might get them back in stock, so I would keep an eye on the website if you really like them.
Hope you're having a great week!