OMG such a fun night we had at the Disney On Ice 100 Years of Magic Show! We went to the opening show on Thursday night held at the Rogers Centre in Toronto.
I'd have to say this was one of my favourite Disney On Ice Shows to date!! I think it's because so many Disney characters were included in the show.
It started off with small skits with the main characters from some of my favourite Disney movies like Cinderella, Little Mermaid, Beauty and the Beast and Aladdin. They also had skits from Tangled, Princess and the Frog and Finding Nemo.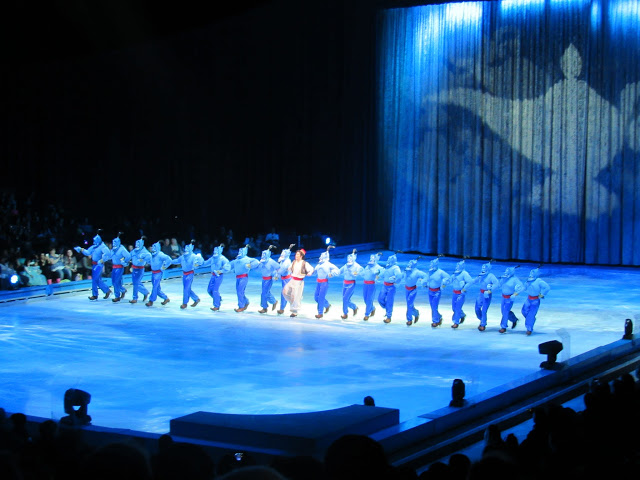 There was also a scene from Toy Story and Mulan. My son loved the Mulan scene because they brought out a large Chinese Dragon!
The ending was so good! There was a scene from the Lion King which was my son's favourite part because he got to sing "Hakuna Matata". Then, all the Disney characters came out and danced and sang to "Circle of Life" and 'Wish upon a star" which then ended with fireworks! Great Show!