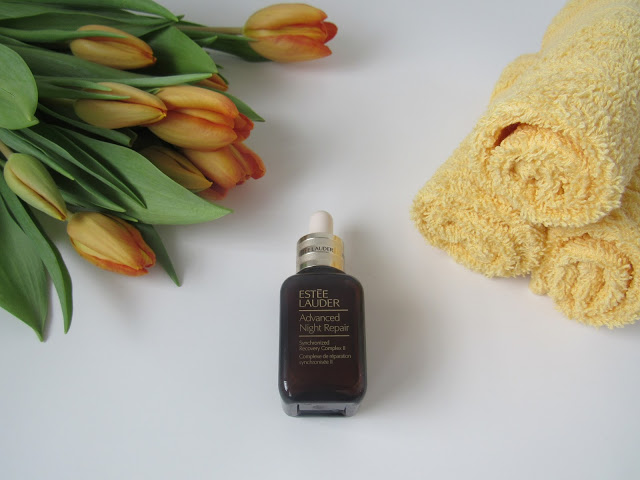 My love for Estee Lauder products continues…
A few months ago, I reviewed Estee Lauder Double Wear Foundation. If you missed that post, you can read about it
here
. For the last 3 weeks, I have been testing out another one of Estee Lauder's most popular products-
Advanced Night Repair.
This serum has dramatically changed my skin in such a short amount of time. It looks so much more hydrated, bright and so soft and smooth. I love that is it oil free, and used for all skin types because I have super sensitive skin. Over the winter I tend to get small dry patches on my face. Within 2 weeks of using the serum, the dry patches were gone. I even find my skin feels tighter as well. I have had so many compliments on my skin since using this product, so it's not only me that sees a difference.


It is also supposed to reduce fine lines and wrinkles and also fight against aging. This is a huge bonus for me because being over 30, I now want to make sure my face remains younger looking.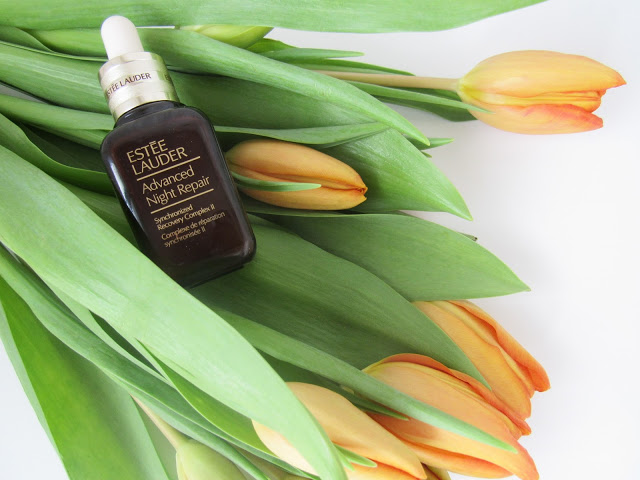 Here is how I apply it every night:
First I wash my face and neck with face wash. Then I add 4 or 5 drops of the Advanced Night Repair serum to my fingertips on one hand, and then rub all my fingertips together with both hands. Next, I apply the serum all over my face and neck, starting at the center and working my way outward. Once it's absorbed completely into my skin, I then apply my moisturizer on top of that.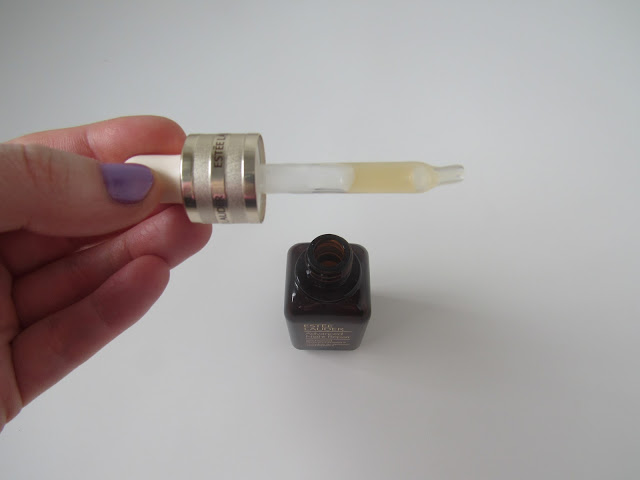 The serum is light yellow in colour as you can see here on my hand. I love that it feels so light weight and not heavy on my skin. Its also not sticky at all either, it's very silky and smooth and goes on evenly.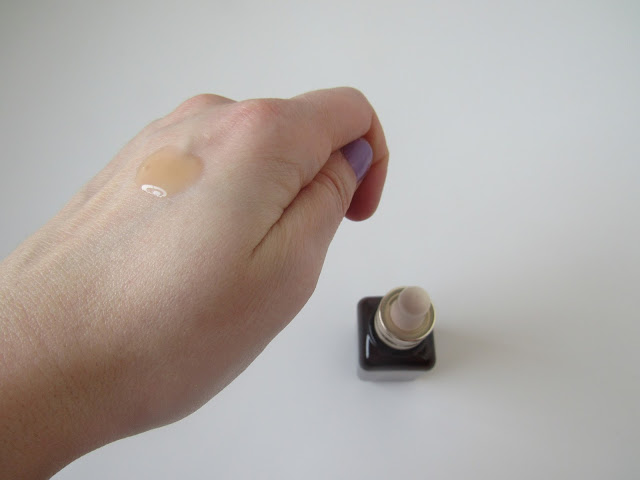 Their slogan is "No matter what keeps you up, Advanced Night Repair keeps you beautiful" and I have to say they are 100% correct.
I have only been using the serum for 3 week,s and I have noticed a huge difference in my skin. Especially when I wake up- my skin looks so healthy, youthful and I look so well rested.
Advanced Night Repair comes in 2 sizes- 30ml and 50ml bottle. For more information on the Advanced Night Repair, visit the Estee Lauder website
HERE



Disclaimer: I was provided this product for review but all opinions are my own.